What Is The Cost To Move In Colorado Springs?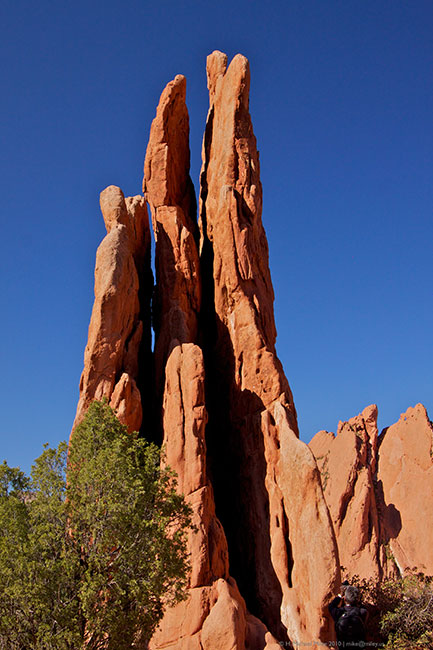 In order to help you figure out what exactly "getting the best deal" means, we've set up this handy guide detailing the 3 most common methods of moving locally in Colorado Springs.
Hiring a Moving Company: (least difficult, most expensive)
Rent a Moivng Truck (most labor-intensive, cheapest)
Using a Portable Storage Container (Great for long-term storage)
And if you're moving from outside of Colorado, we've got you covered with our handy move cost calculation tool as well as with this thorough guide to moving to Colorado Springs.
And without further adieu, let's jump right in!
Average cost to hire a Moving Company in Colorado Springs
If you aren't a huge fan of manual labor and don't mind throwing some extra cash at your move, hiring a full-service moving company is the simplest option available.
Here's what the price points look like:
| Home Size | # of Movers | Base Cost (2hrs) | Cost/Hour | # Hours | Avg. Total |
| --- | --- | --- | --- | --- | --- |
| Studio | 2 movers | $252 | $68/hr | 3 hours | $320 |
| 1 Bedroom | 2 movers | $252 | $68/hr | 4 hours | $388 |
| 2 Bedroom | 3 movers | $315 | $87/hr | 6 hours | $663 |
| 3 Bedroom | 4 movers | $394 | $111/hr | 7 hours | $951 |
| 4 Bedroom | 4 movers | $394 | $111/hr | 9 hours | $1174 |
| 5 Bedroom+ | 5 movers | $492 | $143/hr | 12 hours | $1918 |
You should be able to get a good sense of what hiring a moving company in Colorado Springs will cost, but your personal bill will greatly differ depending on what you're moving and where it's going.
If you're asking movers to haul everything up multiple flights of stairs or to walk a few blocks because you couldn't get decent parking, definitely expect to pay more.
And before things get underway, try to get a copy of your mover's insurance to give your landlord or building owner so there aren't any surprises that slow you down on the day of the move.
After seeing all that, you might be thinking that using a professional moving company isn't the right fit for your move. Your next best bet is getting a truck.
Price for renting a Moving Truck in Colorado Springs
Using a rental moving truck will be much cheaper than hiring movers.
Truck rental prices break down like this:
Base Cost: $20 – $57 per day
Mileage Fee: $0.59 – $0.89 per mile
Fuel Cost: Dependent on driving distance.
Truck Insurance Coverage: $0 – $97 based on coverage level
Parking Permit (if necessary): $26 per day
Equipment Costs (optional): Dolly, straps, blankets
Moving an average 1 bedroom apartment will end up running between $28 – $52 to rent a truck.
Now, a larger place with 5 or more rooms will end up raising that price of the truck rental to around $58 – $73.
Keep in mind, any labor help you might need will end up adding to the overall price as well.
Where to rent a moving truck near Colorado Springs
If using a rental truck still isn't quite the right fit, portable storage containers might do the trick.
Average Colorado Springs Portable Storage Container Cost
Storage containers are the perfect blend of hands-on and hands-off moving, providing flexibility with reasonable pricing.

The process works like this: the containers are dropped off at your residence where you load all your stuff into them. Then, the company picks them up and stores them until you're ready to move into your new place, at which point they're delivered for you to unload.
This system is especially useful if your old lease ends before your new one begins and you find yourself in need of short or long-term storage.
Storage Fee: $69 – $139 per 30 days
Initial Delivery: $28 – $93
Final Delivery Fee: $44 – $107
Damage Coverage: $10 – $315 based on coverage level
Parking Permit (if necessary): $22 per day
Door Lock (if necessary): $0 – $21
Equipment Costs (if necessary: Dolly, straps, blankets (optional)
Excluding any potential costs of labor assistance, moving a standard apartment with 1 bedroom will cost somewhere near $127.
Remember! each container only holds 3 rooms-worth of stuff and each extra container will pretty much double your cost.
Where to rent a moving container near Colorado Springs
And now you know everything you'll need to get your Colorado Springs move started!