What Is The Cost To Move In Tampa?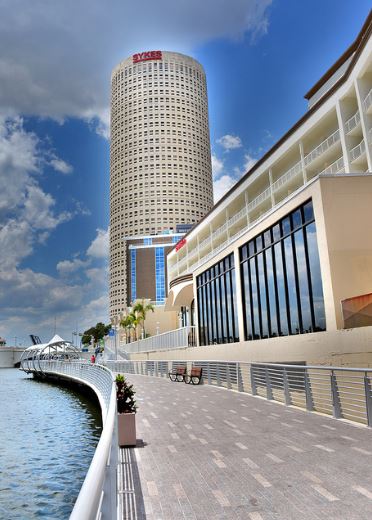 Still, taking a tactical approach to moving can definitely save you some money.
By tactical, we mean carefully weighing your 3 best options and choosing the right balance of cost vs comfort. Luckily, we'll lay out all 3 options for moving locally in Tampa in this post.
And if you're moving to The Lightning Capital from another state, check out our Tampa Moving Guide and use the moving expense calculator to estimate long distance moving costs.
You're finally ready to get into some numbers on moving cost in Tampa. Here are quick links to each moving option if you want to skip to one.
Average cost for hiring a moving company in Tampa
Remember our cost vs comfort discussion? This is the comfort option. You get to relax more, pro movers get to make your life easier and get paid. Everyone's happy.
Price-wise, it's the most expensive option of the three. Let's look at what average moving company prices are like in Tampa.
| Home Size | # of Movers | Base Cost (2hrs) | Cost/Hour | # Hours | Avg. Total |
| --- | --- | --- | --- | --- | --- |
| Studio | 2 movers | $280 | $60/hr | 3 hours | $340 |
| 1 Bedroom | 2 movers | $280 | $60/hr | 4 hours | $400 |
| 2 Bedroom | 3 movers | $350 | $77/hr | 6 hours | $657 |
| 3 Bedroom | 4 movers | $438 | $98/hr | 7 hours | $929 |
| 4 Bedroom | 4 movers | $438 | $98/hr | 9 hours | $1,126 |
| 5 Bedroom+ | 5 movers | $547 | $126/hr | 12 hours | $1805 |
Note these prices will be different based on the timing and location of your move. Busy move months can have higher fees.
PSA: if you've got extra heavy or oddly shaped furniture, a lot of stairs, or a slow elevator this will likely increase the time it takes to complete your move and your overall cost.
We strongly recommend you get a copy of your mover's insurance as a precaution so you don't suffer delays on move day.
It happens. Don't be the person scrambling on move day to get your copy.
Let's say money is tight. Hiring full-service movers may be too expensive for you. In that case, a moving truck rental could be your best option.
Average cost for renting a moving truck in Tampa
Estimating rental truck prices can help you decide if this is your best option.
Here's an overview of truck rental prices:
Base Cost: $19 – $65 per day
Mileage Fee: $0.59 – $0.1.15 per mile
Fuel Cost: Dependent on driving distance.
Truck Coverage: $16 – $75 based on coverage level
Parking Permit (if necessary): $27
Equipment Costs (optional): Dolly, straps, blankets
A ballpark estimate of the cost for moving a standard one-bedroom would be $40 – $60 using a rental truck.
On the opposite side of the spectrum, large 4-5 bedroom places will drive that range up to $150 – $170.
Note: this include no labor so start calling in some favors…
Places to Rent a Truck in Tampa
Renting a truck can be great, but you also have to drive it. If you don't want that liability, consider using a moving container.
Average cost for renting a moving container in Tampa
Not familiar with moving containers? They're basically mobile storage units. Translation: big boxes you put lots of smaller boxes inside.

With containers, you do zero driving. Your job is to load and unload. If there's a wait between move out and move in date, this is a great option for storage.
Here's a breakdown of what the price should look like:
Storage Fee: $90 – $350 per 30 days
Initial Delivery: $80 – $110
Final Delivery Fee: $80 – $160
Damage Coverage: $10 – $350 based on coverage level
Parking Permit (if necessary): $35
Door Lock (if necessary): $0 – $19
Equipment Costs (if necessary: Dolly, straps, blankets (optional)
The price for storing a single bedroom apartment-sized container runs close to $260 for a month. That's the bare minimum – it doesn't include labor costs.
Bigger containers are at capacity with 3 bedrooms. Each container will just about double your price.
Where to find and rent your moving container in Tampa
Read our portable storage guide to get an even deeper look into container moving.