Marathon Moving Company Review
Overall Opinion
The organization is based in Canton, Massachusetts, which is roughly 20 miles south of Boston.
They are a family-owned business with more than 15 years of experience in this industry and boast more than 40,000 completed moving projects.
The organization seems to offer very competitive pricing and good overall customer satisfaction.
How does Marathon compare to other professional movers?
Jump to the Marathon Moving review section that you're looking for:
Marathon Moving: Moving Services Available:
Since beginning in 2000, the company has grown significantly and now provides services for more than 2,000 households and businesses each year. The management team explains that greater than 80% of their moves are either for repeat customers or referrals from prior customers. They are established as an agent of Allied Van Lines, which enables them to access a robust network of resources across the nation.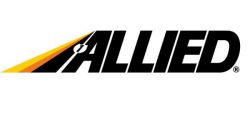 Local Moves: The company offers competitive per-hour rates for local moves in the greater Boston area. The organization seeks to maximize efficiency while still being cautious and careful to protect the belongings from being damaged during moves.
Interstate Moves: Marathon Moving's long-distance service capabilities have been improved through their relationship with Allied Van Lines. A company consultant will closely review the inventory of items that will be moved and customize the estimate by adding packaging services, moving supplies, storage needs, and more.
International Moves: The team at Marathon Moving has the experience needed to successfully execute international moving and relocation projects by air or by sea.
Commercial Moving: Marathon Moving conducts moves and relocations for organizations that are small businesses, large corporate entities, and everything in-between. Some of their clients include hospitals, law firms, manufacturers, banks, and others. They use customized packing materials and supplies for computers and other electronics as well as full-sized office furniture and equipment.
Packing Services: As a truly "full-service" moving company, Marathon Moving offers customized packing and unpacking services for households and businesses. All items are professionally packaged and labeled to maximize efficiency.
Storage Services (Residential): Customers may choose from short or long-term storage in units that are clean and secured. They offer temperature-controlled storage in their warehouses that are equipped with new alarm systems and sprinkler systems. Storage vaults are constructed of wood to minimize damage and your belongings are inventoried and partitioned off from those of other customers to eliminate mistakes.
Storage Services (Commercial): Marathon Moving has established very-competitively priced storage solutions for commercial customers and has more than 75,000 square feet of space. Some of the storage options include climate-control, trailer units, and short or long-term agreements. The staff of assemblers and installers are familiar with most commercial office furniture systems and offer document shredding services for business customers.
Moving Supplies: All orders for packaging materials and supplies that exceed $200 include free delivery or shipping to your home or business. Some of their customized supplies include mattress bags, dish boxes, and those designed for moving mirrors, artwork, and other framed belongings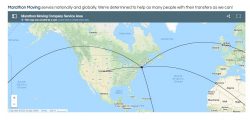 Pros & Cons
Offers very flexible insurance protection programs that are easy to understand
They have been the recipient of several service awards from the Better Business Bureau, Angie's List, and Boston Home Magazine
Has a very simple "Quick Quote" tool for obtaining an online quote and moving consultants available for on-site estimates
They have created a detailed written policy of operation in response to the COVID-19 pandemic based on CDC recommendations
Despite having the capability of completing long-distance moves, they market predominately to customers with moves that originate in the greater Boston area.
Customer feedback suggests that out-of-state moves brokered through Allied Van Lines or others tend to have more inexperienced movers that sometimes are less careful than their in-house staff
Their office hours are fairly limited—8 a.m. to 5 p.m. daily with no weekend hours
The Good: Very Competitive Pricing
Based on feedback from previous customers on Google and Yelp, they offer excellent pricing and transparency. Marathon Moving also goes into great detail on the available protection (insurance) plans.
The Bad: Inconsistent Quality of Contracted Out-of-State Labor
It is very common in the industry for moving companies to contract with local movers for unloading at out-of-state destinations. Marathon Moving does have an agreement that allows access to the vast Allied Van Lines network, which is likely to result in quality personnel—but exceptions do occur.
Customers may obtain a "Quick Quote" using a website tool or schedule an in-home appointment for a more detailed estimate. Marathon Moving regularly posts advertised specials; for example, offering 20% off the price of moving supplies and one month of free storage included with the move. Many customers with moves that originate in Massachusetts have stated that the pricing is very competitive.
Local and Interstate Protection Options
Option A (Basic Liability): This is the liability coverage that is required of all common carriers and is provided at no charge. All lost or damaged belongings are afforded coverage of $0.60 per pound.
Option B (Transit Damage Protection): This is upgraded basic liability coverage that is available for a flat rate of $99. Marathon Moving will assume liability for a maximum of $3,000 in coverage, with all items that exceed this maximum compensated at the basic $0.60 per pound rate.
Option C (Actual Cash Value): Here, a detailed inventory is taken and items are insured based on the "reasonable cost" of repair or comparable replacement. Items of "extraordinary value" may be excluded as well as live plants, lamps, artwork, or statues that are not boxed and crated by Marathon Moving.
Marathon Moving discloses their insurance pricing clearly for actual cash value local moving and storage coverage, as shown in the following table.
</tr
| Total Declared Value | Moving Premium (No Deductible) | Storage Premium (No Deductible) |
| --- | --- | --- |
| $10,000 | $130 | $20 |
| $20,000 | $190 | $30 |
| $50,000 | $250 | $75 |
| $100,000 | $400 | $100 |
International Moving Protection
International protection options are calculated differently.
Basic Liability: This is the same minimum required $0.60 per pound coverage included with domestic service.
Depreciated Value Protection: Coverage amounts are based on the current market value of the items, which does account for depreciation.
Replacement Cost Protection: Coverage is extended to compensate for the full cost of either repairing or replacing the item. Here, a valued inventory is completed before shipping and customers may choose to have a deductible to help reduce the cost of the premium.
Customer Reviews & Feedback
They have an excellent score of 4.9 of 5 on Google based on more than 80 customer reviews. The few negative comments were fairly insignificant. Customers expressed satisfaction with the punctuality of the moving team and found the pricing to be very competitive.
On Yelp, they have a 4 of 5-star rating based on feedback from approximately 50 customers. Several negative reviews were the result of property that was damaged during the moving process. Customers repeatedly applauded the moving crew's hard work.
The organization has been accredited with the Better Business Bureau (BBB) since 2002 and maintains an A+ rating. Only one minor complaint has been received that involved damage to a recliner.
Should You Consider Marathon Moving for a Move?
Customer feedback from residential customers is overwhelmingly positive. There was minimal feedback (good or bad) from those who used Marathon Moving for international moves or among commercial customers. They seem to be an excellent option, particularly for those in the Boston area.
Not what you were looking for?
Check out other categories that can help you find the information you need!