5 Best Interstate Movers Of 2021
Compare long distance movers
Our Take

Best Overall Value

Get A Quote

Best for accurate pricing

Get A Quote

Best for price matching

Get A Quote

Best for high-end moves

Get A Quote

Best for complex moves

Get A Quote

Price
Rating
Minimum Shipment Size
1+ bedrooms
1+ bedrooms
1+ bedrooms
2+ bedrooms
1+ bedrooms
Storage

free 30 days

free 30 days

free 30 days

Booking Deposit Required

Very low

Cancellation Policy
3 days
3 days
3 days
N/A
2 days
Quoting Options
Phone/FaceTime
Phone / FaceTime
Phone / FaceTime
Phone / FaceTime
In-Home / FaceTime
International
| | Our Take | Price | Rating | Minimum Shipment Size | Storage | Booking Deposit Required | Cancellation Policy | Quoting Options | International |
| --- | --- | --- | --- | --- | --- | --- | --- | --- | --- |
| | | | | 1+ bedrooms | free 30 days | | 3 days | Phone/FaceTime | |
| | Best for accurate pricing | | | 1+ bedrooms | free 30 days | | 3 days | Phone / FaceTime | |
| | | | | 1+ bedrooms | free 30 days | | 3 days | Phone / FaceTime | |
| | | | | 2+ bedrooms | | Very low | N/A | Phone / FaceTime | |
| | | | | 1+ bedrooms | | | 2 days | In-Home / FaceTime | |
The best long distance moving companies in 2021:
Best Overall Value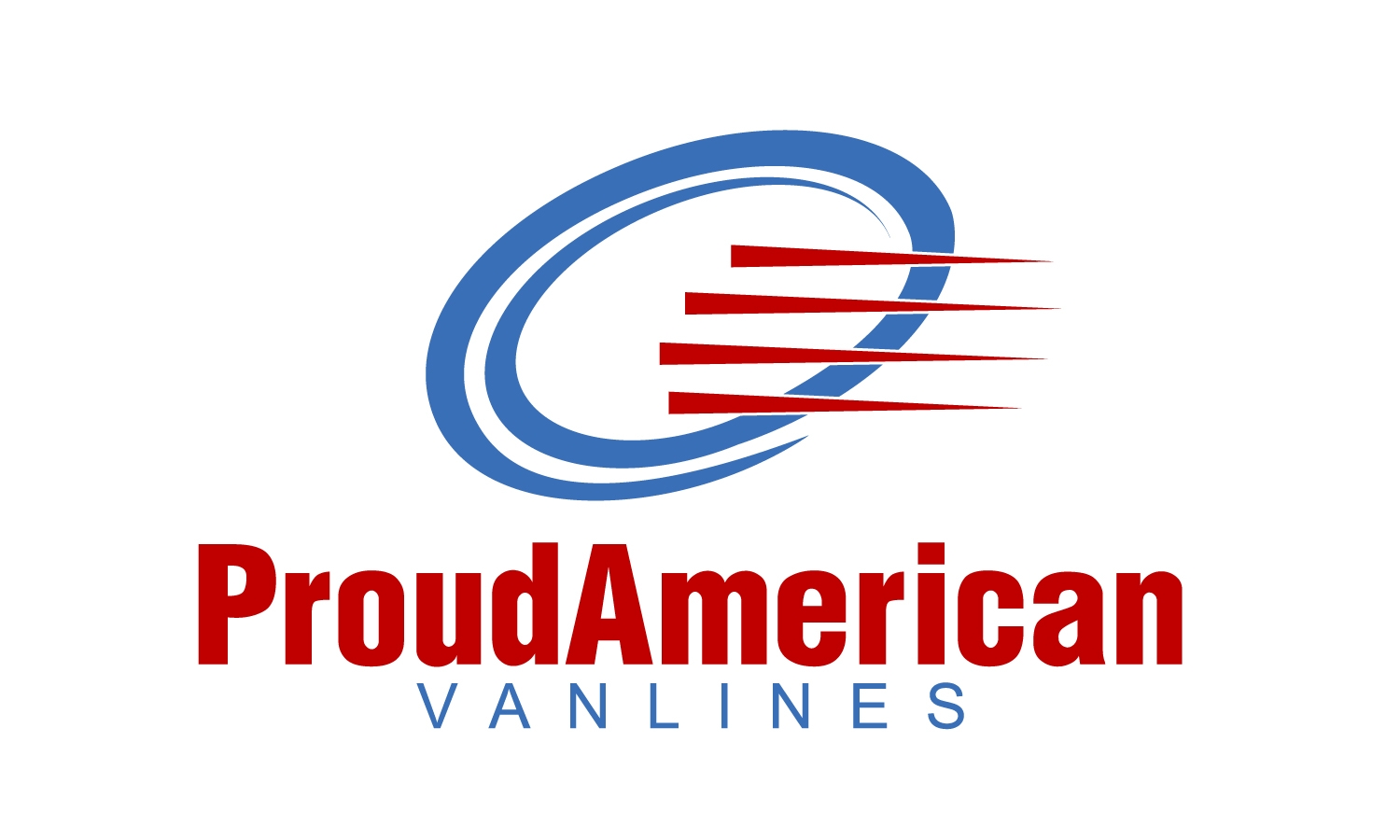 Quick quote
Fast, easy, no commitment
(800) 283-9615
Best Overall Value
Proud American Van Lines, (USDOT# 2824496), is a truly customer-focused moving company. Their high touch customer service, fast delivery times and employee training are the primary reasons the company has made our top long distance mover list. These are the types of companies we love to find.
Quick quote
Fast, easy, no commitment
(800) 283-9615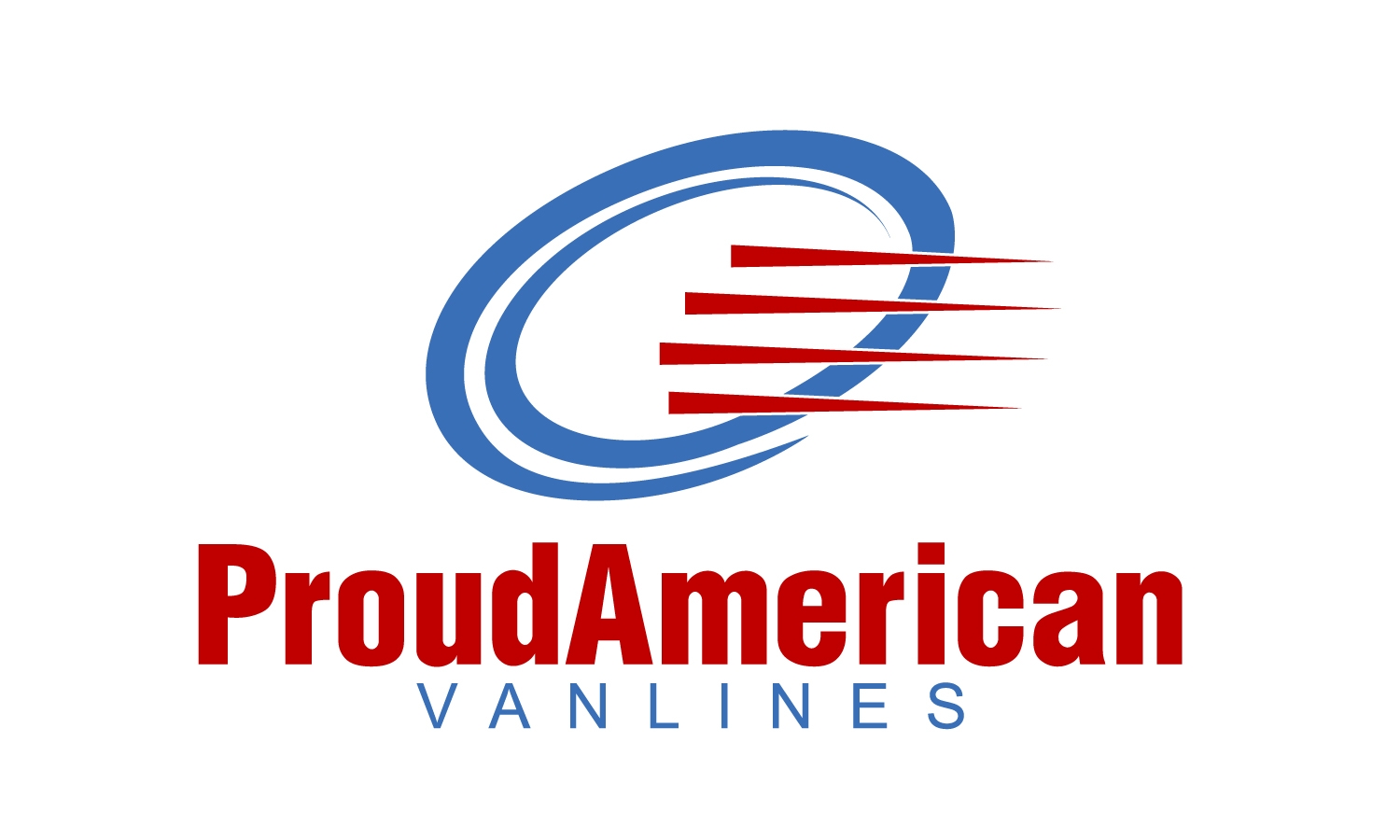 Quick Quote
Services
Professional Drivers
Packing & Unpacking
Loading & Unloading
Moving Supplies
Moving Insurance
Storage
The Good
Guaranteed express delivery
Binding estimates on all interstate moves
1-month free storage on interstate moves
Quick ballpark estimates available
Very responsive customer service
The Bad
Deposits required on interstate moves
Website lacks some information
Customer Reviews
Ocean Township, NJ
Port St. Lucie, FL
3 bedrooms
1,148 mi.
$7,500
Well handled and executed move from Jersey to Florida. One truck, my stuff, 2 days...perfect.
2 bedrooms
2,366 mi.
$6,700
They were great. Nothing to complain about.
West Palm Beach, FL
Boulder, CO
3 bedrooms
2,019 mi.
$9,500
We did an over the phone estimate and went room by room listing out everything we had. The price ended up being the same as other companies but Proud American was faster about getting back to us and answering questions. We packed our boxes they did all the loading and unloading and shipped 2 cars as well. Everything went great, highly recommend.
Atlanta, GA
West Palm Beach, FL
4 bedrooms
598 mi.
$6,900
We decided to move some items last minute so the pricing was off from the original estimate. Otherwise everything went well including our vehicle being shipped.
moveBuddha Review
Proud American Van Lines is always trying to find ways to improve quality while still keeping costs affordable. The company is constantly sending us updates with new initiatives and programs they're rolling out to make customer's moves even better. This is one of the main reasons Proud made our list this year. Companies that constantly work to improve their service tend to outperform their competitors.
An example of this is when it comes to delivery time frames. Late deliveries are a common complaint in the moving industry. But Proud American created an entire scheduling and logistics program around making sure items are delivered fast. This is a major perk for customers concerned about how quickly their items will arrive.
The company offers Binding Estimates based on the inventory of your move. Both phone and video estimates are available. Proud American also has a very competitive price matching policy if you find a better quote from a competitor.
Like many of the companies on this list, the company does typically require a deposit for long-distance moves which we aren't thrilled by. Their website could also use a little more information about how they operate and which services they offer.
Bottom line, Proud American is definitely a company to check out.
Best for accurate pricing

Quick quote
Fast, easy, no commitment
(844) 733-2564
Best for accurate pricing
Safeway Moving Systems LLC, (USDOT# 3166589), is a veteran-owned moving company with the mission to offer military precision relocation. Safeway offers very competitive pricing because they have access to a huge network of truck capacity across the country. Their multi-stage quality assurance process also ensures moves go smoothly from pickup to delivery. This focus on quality and accurate pricing is a huge reason why Safeway made our list.
Quick quote
Fast, easy, no commitment
(844) 733-2564

Quick Quote
Services
Professional Drivers
Packing & Unpacking
Loading & Unloading
Moving Supplies
Moving Insurance
Storage
The Good
1 month of free storage for all interstate moves
Handle small and large cross country moves
A portion of every move is donated to charity
Verification process to guarantee pricing and quality of service
High level of customer service and support
Veteran owned company
The Bad
Require a deposit at booking
No local moving services offered
Customer Reviews
4 bedrooms
894 mi.
$15,000
I have moved a lot in my life as former military. This was a big move. We got a lot of quotes, Safeway gave us a price in the middle but their rep Andrew was the most detail oriented and gave me confidence in the price. A few minor issues parking the truck at pickup. Otherwise, move went very smooth.
Lakeside, TX
Grand Junction, CO
Studio Apartment
932 mi.
$3,500
Getting quotes from long distance movers was a real pain, would love to see the process be improved. Overall, Safeway did what we hired them to do. No frills, but they got it done.
Washington, DC
Philadelphia, PA
2 bedrooms
140 mi.
$3,450
Fantastic experience. I was able to get through on the phone to a live person when I initially called then given an account manager I could call directly which was helpful. We got our inventory done over the phone in less than 10 minutes and boom we were scheduled for a pick up window. The movers themselves were incredibly courteous and understanding. I don't like to sit around and watch so I helped where I could but when they knew something was heavy they insisted on moving it and my back has them to thank for not being sore next day. Everything came out of the truck safe and sound and they were very innovative in getting the large furniture up stairs and through small doorways. I was genuinely impressed by their swiftness and efficiency. The foreman was very easy to talk to when there were specific instructions I needed to give. Really a great, personalized experience that I will recommend.
Elizabeth P.
— January 2021
Indianapolis, IN
Virginia Beach, VA
3 bedrooms
743 mi.
$6,900
We had our previous company fall through, and we found ourselves in need of a truck in 3 days, to move 730 miles! They were able to walk me through the process and get our inventory detailed. We set everything up on Friday afternoon around 3pm. Saturday we were in constant communication with Safeway. The movers were supposed to arrive Wednesday, but the weather wasn't ideal, so Thursday morning the movers were able to pack up the entire truck in 4.5 hours. They departed at 1pm and they were professional/well mannered. The next day, the crew of 3 delivering our belongings called with a delivery time of 12:30/1:00pm. They arrived at 12:30 and began unpacking. The only hold up was Safeway approving the payment amount because the movers were so fast! We got them paid, and they departed at 5:30pm with everything put together in the correct rooms. The company was in constant communication and was able to answer any questions we might have. We will be buying a house next year, and this is the moving company we will use, and recommend to others.
3 bedrooms
1,082 mi.
$7,500
About 3 months ago my husband and I decided to move due to better opportunity. We had no time between trying to find a place, interviews, finding a great school for the kids so we came to the conclusion we were going to use a moving company. I reached out to a friend of mine who moved about a year back because I remembered her mentioning how great her moving company was. As soon as she told me the name I looked them right up and called, pricing was reasonable and so was delivery time. Only complaint I have is the three day pick up window but other than that everything went a lot better than I anticipated. Crew showed up on time, greeted me and my husband and did a walk through of the home with me. Very professional guys!! Clean cut with great attitude. On delivery our things arrived in the same condition they left in and they put everything where we asked. I appreciate their hard working crew!! Thank you
Ann Arbor, MI
New Haven, CT
2 bedrooms
691 mi.
$4,100
Moved from Ann Arbor, MI to New Haven, CT . Company was helpful, called several times to check inventory and ensure pick up and delivery went well. Was not happy with movers they picked. Insisted they arrive early to pack up our things and then arrived later than they said they would without providing explanation. Also charged more than original price quoted.
moveBuddha Review
Safeway Moving Systems LLC (not to be confused with Safeway Moving and Storage) was founded by US Army Veteran Rad Freeman. Taking many of the key principles from his time in the military, Rad brings discipline, reliability, leadership, attention to detail, and a strong moral compass to an industry with a less than perfect reputation.
Something we like about Safeway is they've built a network of over 100 moving trucks across the country which allows them to find really competitive shipping rates. Safeway provides long-distance moving services to all 48 states but does not service Alaska or Hawaii.
If you've done any research on the moving industry you'll know moves rarely go perfect. There is always some kind of issue; some worse than others. And problems typically stem from some kind of miscommunication. What's unique about Safeway is they've built a system of follow-up and quality assurance throughout the moving process. This greatly reduces the frequency of problems. The company's focus on quality is a big reason why they made our best interstate moving companies list.
We also really like that Safeway offers up to 1 month of free storage services for all interstate moves. Many companies charge hundreds of dollars per month for storage, so this a huge perk if you book with them.
Their quoting and booking process is fast and easily done over the phone. Or Safeway also offers video or in-home surveys if needed.
Like many other movers on this list, Safeway does charge a deposit to book a move with them. They also can take longer on delivery for certain cross-country moves. Please be sure to ask your rep about expected delivery times.
Regardless, Safeway is certainly a company worth getting a free quote from.
Best for price matching

Quick quote
Fast, easy, no commitment
(844) 843-4644
Best for price matching
Compass Van Lines (USDOT# 3516181) specializes in cross country, coast to coast moves. The company leverages a national network of high-quality moving companies to provide competitive pricing while maintaining a high level of service. Their "meet or beat" price matching policy and 30-day free storage option make Compass one of the best long distance moving companies out there.
Quick quote
Fast, easy, no commitment
(844) 843-4644

Quick Quote
Services
Professional Drivers
Packing & Unpacking
Loading & Unloading
Moving Supplies
Moving Insurance
Storage
The Good
"Meet or beat" price matching policy
Free storage and re-delivery up to 30 days
Virtual "in-home" estimates offered for accurate pricing
Appliance disconnection and reconnection
The Bad
Require a deposit at booking
Not a good option for small moves
No local moves
Customer Reviews
2 bedrooms
1,255 mi.
$6,400
We had two companies bid the job. Compass was the best and did a terrific job.
Colorado Springs, CO
Battle Creek, MI
2 bedrooms
1,225 mi.
$4,262
Arrived when stated. Good communication from moment of booking until after move completed. I really couldn't recommend these guys more - they were fantastic!!!
Clyde, L.
— December 2020
2 bedrooms
1,255 mi.
$5,200
Movers were timely and fast. Overall good experience.
3 bedrooms
1,025 mi.
$2,950
They were fast and very polite. All our furniture was moved in pristine condition and wrapped up very well and carefully. Mike and Michele became almost like family with how friendly they were while they helped us move for about five hours. Overall I would highly recommend Compass Van Lines and the two employees, Mike and Michele that performed my move today.
Kenneth C.
— September 2020
Austin, TX
Elmwood Park, IL
2 bedrooms
1,120 mi.
$4,500
They are the fastest movers we have ever used. Amazing energy and attitude.
moveBuddha Review
There is a big difference between moving down the block and moving cross country. Most moving companies aren't equipped to properly move customers from one coast to the other. But Compass Van Lines has specifically built the company to handle the complications of long distance moves. The company has partnerships throughout all 48 states to provide moving services to just about anywhere.
When comparing Compass's pricing to other long distance movers, the company was very competitive, often offering some of the best pricing we could find. On top of already great pricing, the company offers a "meet or beat" price matching policy in case another company comes in with a better offer. The company does require at least a phone call to get a binding estimate.
Again, Compass is focused on interstate moves so they don't offer any local moving options. The company also doesn't service moves smaller than a one bedroom apartment. And, like most movers on this list, the company requires a deposit at booking.
Best for high-end moves

Quick quote
Fast, easy, no commitment
(703) 468-8774
Best for high-end moves
JK Moving Services, (USDOT# 1065394), is a premium moving company and the preferred mover for U.S. Presidents and many Fortune 500 companies. JK has a reputation for a level of quality and professionalism that many moving companies lack. As with any elite service, JK Moving's pricing can often come in above the competition. But the added cost is worth the extra assurance your move will be handled professionally. They also offer financing options for customers who may not immediately have the cash to pay.
Quick quote
Fast, easy, no commitment
(703) 468-8774

Quick Quote
Services
Professional Drivers
Packing & Unpacking
Loading & Unloading
Moving Supplies
Moving Insurance
Storage
The Good
Guaranteed pick up and delivery dates
Low deposit requirement of $250 for interstate moves
3rd Party financing options available to help pay for the move
Phone app that let's you message your movers, track your move and pay
Easy and fast AI-powered in-home estimate tool
Extremely responsive customer service
The Bad
Premium service and guarantees come with higher pricing
Not a good option for tight budget movers
Customer Reviews
Half Moon Bay, CA
San Marcos, TX
2 bedroom
1,471 mi.
$6,700
JK Moving was not the lowest cost, but they were very flexible with our dates, the service was outstanding, and everything arrived on time and undamaged.
Philadelphia, PA
Atlanta, GA
3 bedrooms
773 mi.
$12,000
They did a great job during the quoting phase. Pricing of the quote was accurate in comparison with the final invoice. I liked the fact that had the same supervisor/driver for packing/loading and delivery. Crews were professional. No breakage. They did struggle a lot with a new software that was put in place the week prior.
2 bedrooms
447 mi.
$6,700
Move process went great. Loading and unloading were smooth. They showed up on time and wrapped my belongings carefully. The price stayed the same. Guys worked hard. Everything went well would recommend to a friend.
3 bedrooms
2,077 mi.
$9,300
Berkeley, CA to Madison, WI. small 3 bedroom, we pack boxes they pack furniture and pack and unpack truck. On time and good service. Movers were honest and efficient.
moveBuddha Review
JK Moving Services is known in the corporate world as a goto mover for Fortune 500 companies. So if some of the largest companies in the world prefer JK, you know they must be doing something right. And with over 40 years in business, the company has an incredible track record of delivering high-quality moving experiences nationwide.
To prove our point, JK completed roughly 40,000 moves over the past 3 years while maintaining an incredibly low complaint ratio. That's incredible. Most moving companies operating at that volume receive hundreds of complaints per year.
Another thing we really like about JK is they make getting an accurate quote easy. With their AI powered in-home estimate tool, you simply scan the rooms you're moving. Then artificial intelligence builds an inventory list of all your items. Very cool!
Most moving companies will make loose promises around pick-up and delivery times. But not JK. The company offers guaranteed pick-up and delivery dates and they're willing to bet money on them arriving on time. Definitely a huge bonus for anyone concerned with the timing of their move.
But high-quality services and guarantees come with a drawback; cost. JK is typically more expensive than other, more budget-focused moving companies. JK is not a good option for anyone on a tight budget or looking for a deal.
JK Moving Services is definitely a company to consider for anyone who wants that extra level of assurance that their move will be handled properly.
Best for complex moves
Quick quote
Fast, easy, no commitment
(800) 593-2526
Best for complex moves
Air Van northAmerican, (USDOT# 70851), is an excellent choice for long distance moves. With over 85 years in business and a network of 1,500 local agents covering all 50 states, Air Van northAmerican is one of the largest moving companies in the US. They are also the highest rated nationwide moving company among moveBuddha customers.
Quick quote
Fast, easy, no commitment
(800) 593-2526
Quick Quote
Services
Professional Drivers
Packing & Unpacking
Loading & Unloading
Moving Supplies
Moving Insurance
Storage
The Good
Highest rated by moveBuddha users
Handle both local & long distance moves
Offer "Binding not-to-exceed" estimates
1,500+ locations covering all 50 states
Online shipment tracking
85+ years in business
The Bad
Need to book well in advance
Customer Reviews
Belleville, IL
Griffin, GA
3 bedrooms
588 mi.
$6,700
One of the few to send someone to your house for estimate. Great price. I came in $3000 less than estimate because did a lot of our own packing. Move was flawless.
Greenville, SC
Los Angeles, CA
4 bedrooms
2,334 mi.
$4,378
Overall I had a good experience - the company was responsive and helpful, and I felt comfortable that they would deliver everything in good condition. They were quick to deliver my stuff, and gave me clear feedback on how I could minimize costs.
My contact there was also particularly helpful on the move in day when there was only one person moving in 90% of the stuff and I got worried about how he would handle the large furniture.
I have to say, it was a bit odd just to have one guy doing the majority of the work at the end, but he moved relatively quickly and someone did come help with the large items. In any case, I was able to call my contact and express my concerns, which were immediately addressed.
1 bedroom
1,394 mi.
$3,400
Movers were profesional and prompt. It was slightly over our planned budget but was worth it because our belongings came so quickly and with only one item damaged.
2 bedrooms
1,388 mi.
$3,700
The insurance comes out with addition tax or fees, but not much though. Some minor damages and the claims take a few weeks and still waiting. Amazing driver took some extra leg work instead of charging me the shuttle fee, big savings there.
Anacortes, WA
Columbia, MD
2 bedrooms
2,834 mi.
$5,500
They were a day later than expected, but no big deal. Bad weather that they had to contend with. The whole team did a good job. I honestly am not sure that it all got here because a month later I haven't opened all the boxes yet. They properly adjusted the cost down when we shipped less than estimated.
moveBuddha Review
The results are in and moveBuddha customers love Air Van northAmerican Van Lines. We consistently see Air Van northAmerican earning top marks across the board, especially in the areas of customer service and honest pricing.
One thing we really like about AirVan northAmerican is the company offers "Binding Not-To-Exceed" estimates. These estimates give you the piece of mind that you won't be charged more than the estimate but also allow your price to be reduced later on if your move ends up being smaller they adjust the price. That's an honest estimate!
The company also has a huge array of services they offer including storage, fragile item crating, piano/hot tub moving, full packing/unpacking, and more. With 85 years of experience, there's nothing AirVan northAmerican hasn't moved at this point.
Something we found frustrating about North American is they book up quickly, especially during the summer. If you don't call well in advance (2 months or so) don't be surprised if they don't have any availability.
Methodology
We've been evaluating moving companies for over 10 years and have developed a rigorous review system to identify the best moving companies. We look at:
Customer satisfaction (40%): The company consistently delivers services in a timely matter with good communication and within the estimated cost.
Dispute resolution (20%): Mistakes cannot be avoided in the moving industry. We look for companies that own their mistakes and make genuine efforts to fix any issues that arise during a move.
Industry reputation (15%): The company is well regarded within the moving industry and participates in industry conferences and organizations.
Online reputation (10%): The company maintains a professional website with accurate information. The company promptly and professionally responds to online customer inquiries.
Service options (10%): We look for companies with a deep breadth of services including full packing, storage, specialty item handling, expedited delivery and more.
National availability (5%): The company offers origin and destination services across the country.
Resources
What is the average cost of long distance move?
Depending on the size and distance of the move, interstate moving costs can range anywhere from $900 for studio apartment going less than 100 miles to $3,500 to move a studio apartment cross country.
Larger, 4-5 bedroom homes on average can cost $2,000 to $5,000 going less than 100 miles and $8,500 - $15,000 going cross country.
The type of moving company, time of year, and any specialty items or service requests can also affect pricing. To get a ballpark estimate of moving costs check out our moving cost calculator.
How early should I book a mover?
Generally, we recommend booking a moving company 2 months before your expected move date. If you're moving during the busy summer months (May-August) you may want to consider booking as early as possible. If you wait too long many companies will book up and your options will be limited. Check out our article on the best time to move for more info.
What services do professional moving companies provide?
A full-service moving company's basic package usually includes:
Loading and unloading of all items
Breakdown and reassembly of basic furniture
Moving blankets, pads, straps
All moving equipment (dolly, rollers)
Fuel, tolls, taxes
Parking permits
Basic valuation coverage (not insurance)
The following services typically cost extra:
Packing supplies like boxes, paper wrap, etc.
Full pack service of boxes & loose items
Short or long term storage (sometimes free)
Additional insurance coverage
Breakdown & reassembly of complicated furniture (IKEA)
Packing of fragile or bulky items
Full unpacking of boxes and loose items
How do I choose an interstate mover?
When moving long distance it's important you choose a moving company with a strong reputation and solid track record of performing interstate moves. Moves across state lines require special licensing and expertise. Things to look for:
Active Department of Transportation (DOT) license and insurance
Positive FMCSA complaint history
Check online review sites
How long has the company been in business?
Is the owner or employees listed on LinkedIn?
Are they active on social media?
Can you google their address? Are there trucks or a warehouse?
How can I move interstate cheaply?
Relocating long distance is expensive but there are some ways you can reduce your overall cost. A few ideas:
Consider "Do-it-yourself moving options
Move during off-peak times
Find free moving boxes and supplies
Downsize as much as possible
Check out our article on cheap ways to move out of state for more ideas and tips.
Do interstate movers have a minimum size requirement?
Most moving companies have a minimum size requirement of 1,000 pounds which is equivalent to roughly 40 medium-sized moving boxes or a small studio worth of household goods.
During the peak summer moving season (May-August), some moving companies increase their minimum size to 2,000 or even 3,500lbs. This is about the average weight of a one-bedroom apartment.
Do moving companies offer storage?
Most professional movers offer long and short term storage options. Many companies will offer 30 days of free storage (aka "Storage-in-transit"). Keep in mind the moving company will most likely store your goods in their warehouse so you will not have access to the items while stored.
If you're relocating over 1,000 miles or cross country, you'll want to consult your mover about delivery timeframes to make sure storage services are necessary. It's not uncommon for deliveries to take over 2 weeks.
Can you hire movers just to load a rental truck?
Some moving companies offer labor only services, it just depends on the company. The best way to find labor-only moving services is on a website like HireAHelper.
Do moving companies charge extra fees?
The moving industry is notorious for low ball estimates and extra fees. If you hire a bad moving company they will often play games with their estimates and end up charging you more when the actual bill arrives.
Good moving companies will try to estimate the cost of your move as accurately as possible. Be sure to work closely with your mover and take the time to provide them with all the necessary details about your move.
Our article on legitimate ways a mover can increase your final cost is a good way to make sure you're fully prepared.
Weighing the costs
How much does a moving company cost?
For moves within 50 miles companies typically charge $50 to $200 per hour depending on how many movers are needed.
For interstate moves, pricing is based on the distance and size of the move. Costs can vary greatly depending on the requirements of the move.
Be sure to check out our moving cost calculator to get a more accurate idea on what your move may cost.
Sample Pricing Table
| | | 1 Bedroom | | 2-3 Bedroom | | 4-5 Bedroom |
| --- | --- | --- | --- | --- | --- | --- |
| <50 miles | | $300 – $700 | | $500 – $1,100 | | $1,000 – $2,900 |
| 250 miles | | $700 – $1,900 | | $1,600 – $2,900 | | $2,100 – $3,950 |
| 1,000 miles | | $1,100 – $2,700 | | $1,900 – $4,500 | | $4,100 – $7,800 |
| 2,500 miles | | $1,500 – $3,500 | | $2,900 – $6,500 | | $7,900 – $13,700 |
How can I save money when I'm moving?
We went deep undercover with industry insiders and got them to spill the beans on how you can save money when you use a professional mover.
Get multiple quotes
Long distance moving is a game of logistics. Different schedules, availability and more allow some moving companies to offer better prices than others.
Getting several quotes increases the odds you find a mover in a position to offer a discounted rate. Just make sure you find reputable movers!
Book early
Ideally, you should book your mover 30-60 days in advance. Moving companies will increase prices for moves booked last minute or worst case they may not have any availability at all.
Flexible pickup & delivery
Moving is a tough business and movers often face unexpected delays like weather or traffic issues. Customers with flexible move dates enable moving companies to build some cushion into their schedule. Often times resulting in a better price for you.
Sell, donate, trash items
Roughly 70% of your total cost is determined by how much you're moving. Downsizing can help you save money, but be aware most movers have minimum size requirements so don't get rid of too much.
Move mid-month
Rental leases typically turnover at the end of the month causing spikes in demand on those last few days. Avoiding the rush by moving in the middle of the month can often result in better pricing.
Move mid-week
Weekends are always a more popular time to move. If you move mid-week availability and pricing will typically be better.
Prep your move properly
Avoid getting charged for expensive packing materials on moving day by properly preparing your move. Mattresses should have covers, glass table tops need to be protected, all loose items need to go in boxes.
Work with your move coordinator directly to understand who is responsible for packing certain items. If you're packing yourself, make sure you understand the mover's packing standards or they will have to repack items at your expense.
What types of additional fees do movers charge?
A good moving company will always try to include all charges in their initial estimate. But details can change so it's important to know any possible extra charges that may arise during the move.
Long carry
Most movers will charge an additional fee if the distance to your front door from the truck is over 75ft. If you live in an apartment building, the distance is measured from the front door of your actual apartment, not the building.
Stair carry
If there are more than 1 or 2 flights of stairs leading up to your residence, movers will typically charge a fee per additional flight of stairs.
Elevator
Some movers will charge an elevator fee if your residence is located on a floor that requires a lengthy elevator ride or if your building has a narrow elevator requiring a lot of trips.
Extra stops
Need to stop by a local storage unit or your in-law's house? Movers will typically charge a fee for additional stops beyond the primary residence.
Handling fees
Movers will typically charge a fee for items such as heavy safes, riding lawnmowers, pianos, hot tubs, large tool chests, etc. These items typically require additional equipment and labor to ensure safe transport.
Connecting appliances
Some companies may charge an additional fee to disconnect and reconnect appliances such as washers, dryers, and dishwashers.
Storage-in-Transit (SIT)
For long distance moves, most movers offer 30 days of free storage. For storage longer than 30 days, typically a monthly fee applies. If you require 6 months or more of storage you may want to consider delivery to a local storage unit or using a portable storage container for your move.
Additional valuation coverage
While every long distance moving company includes $.60 per pound of valuation coverage in their base price, it's highly recommended you consider increasing this amount.
Expedited delivery
For an additional cost, movers agree to expedite your delivery and have your items delivered on or before a specific date.
Shuttle services
Most long distance moves will be done with a 53' tractor-trailer (like you see on the interstate). If a full-size tractor-trailer can't get to your residence, a smaller, shuttle truck may be necessary. Shuttles are frequently required in urban areas and can increase move costs significantly.
Guaranteed delivery
The movers will guarantee a specific date when your items are delivered. Depending on the distance and locations guaranteed delivery can be very expensive.
Full-packing
Most movers will offer the option to pack all your loose items into boxes for you. Having professionals pack everything will also extend your valuation coverage to all boxed items. So if a box isn't packed properly the movers will be on the hook for it, not you.
Specialty packing & crating
Fragile items such as mirrors, glass table tops, grandfather clocks, flat screen TVs, chandeliers, etc., require specialty packing or crating to prevent damage. Work with your mover directly to understand who is responsible for packing delicate items. If you're packing fragile items yourself, make sure you meet the movers packing standards or they will have to repack items at your expense.
Other large national moving companies