Atlas Van Lines Review: Costs and Services (2023)
Here's the bottom line: Atlas Van Lines is an international moving company with an impressive reach, but labor and handling care can be inconsistent, according to some customer reviews.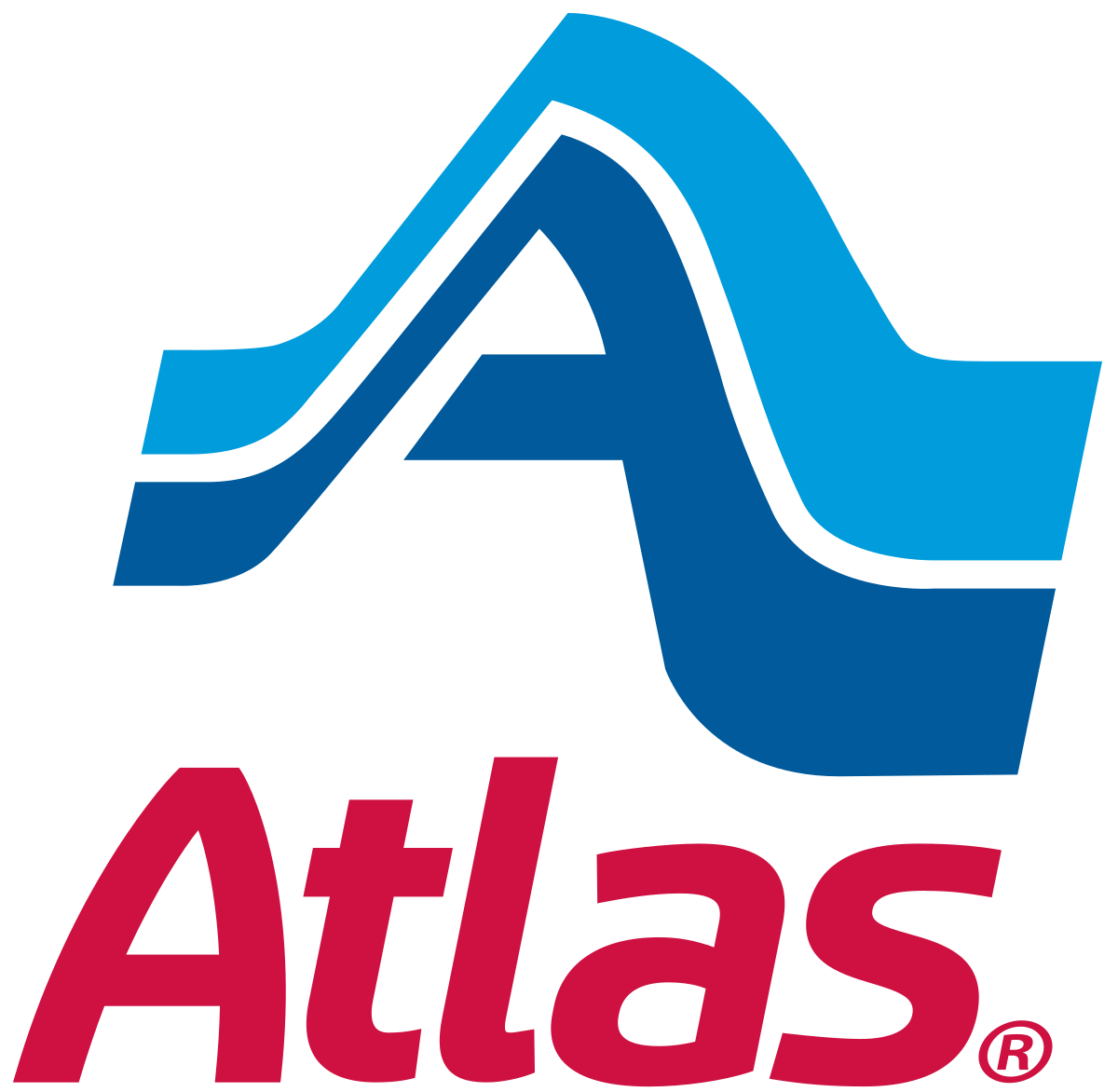 Licensed
Insured
Price
rating
4 / 5
Check prices
(812) 424-2222
93% of users select this mover
Finding a moving company you can trust to handle your treasured belongings can feel daunting, especially when you start wading through reviews. Your home is a sacred space, and deserves to be treated as such, so it pays to do your due diligence to research the company thoroughly.
More than 70 years ago, 33 independent moving companies came together to form the Atlas World Group. This local and long-distance moving company can help with just about any full-service move. Since then, the organization has become one of the largest moving companies in the world, with more than 430 independent locations and 1,500 global partners.
Through its decades of experience, the company developed an impressive suite of services that can streamline anything from military moves to cross-country moves and everything in between––even special items like boats and collectibles that may be challenging to move.
Keep reading to dig into our unbiased perspective on Atlas Van Lines' services, customer reviews, the quote process, and more.
Pros & cons of moving with Atlas Van Lines
Free in-home or virtual estimates performed by local agents
Long-term storage available at a storage facility
More than 75 years of moving experience (founded in 1948)
Employs movers across the U.S., Canada, and 17 countries
Caters to local, long-distance, and international moving services
Offers professional packing, unpacking, and auto transport
Specializes in local moves, corporate relocations, military and government moves
Provides special item packing services
Atlas customer portal and mobile app provide online tracking in transit
All staff completes background checks and random drug tests
Atlas Academy delivers standardized training to all employees
Online quote process isn't always accurate or efficient
Storage facility availability depends on the location
Some customers complain of damaged items
Customer service is inconsistent between Atlas moving agents and branches
Key takeaways
Atlas Van Lines (USDOT: 125550) is a full-service moving company with thousands of Atlas Agents worldwide.
The provider has decades of experience streamlining moves of all kinds, including military, corporate, long-distance, and international moves.
Atlas's initial quotes may be higher because the provider automatically includes full-value coverage, but reducing it to basic valuation is possible.
89% of users select this mover
Jump to the Atlas Van Lines info you're looking for:
Atlas Van Lines pricing: How much it costs to move
During the pandemic, Atlas Van Lines evolved its procedures to ensure the safety and convenience of its customers.
The company implemented a safety program that includes cleaning and sanitizing their trucks, social distancing, and providing all staff with personal protective equipment. Contactless processing is also possible through secure document signing and virtual estimates.
Customers can also request an in-home estimate. Atlas doesn't offer instant estimates online, but customers can fill out a contact form. From there, a local agent will reach out with more information and the next steps.
Atlas Van Lines bases its costs on the distance movers have to travel, the level of insurance coverage, any selected add-ons, and the total weight of your household goods. During your first conversation, an Atlas agent will provide an initial estimate, but it's not accurate until they finalize an in-home or virtual survey of your belongings.
If you complete the contact form online, an agent should reach out within 3 business days. Customers who call directly may be able to reduce their wait time. The company provides binding estimates, but it may cost an extra fee. Customers can opt out of binding estimates.
You can get a better idea of what your move will cost you with our moving cost calculator.
How Much do Movers Cost?
Get instant ballpark pricing. No email or phone required. It's fast, free, and easy.
Atlas Van Lines offers a wide variety of services
After completing their training at Atlas Academy, Atlas movers have the experience necessary to execute the following moving services:
Small Apartment or Condo Moves: The SimpliCity program is for smaller one or two-bedroom moving projects. The program makes it easy to access date-specific moving that is fast and affordable.
Local Household Moves: Customers will enter their zip code to determine the local Atlas agents in their area that are certified by the American Moving & Storage Association (AMSA).
Long-Distance Moves: Atlas facilitates Interstate and cross-country moving services through its extensive network of Atlas agents nationwide and in Canada. Atlas Logistics is a part of the organization that employs the latest transportation, storage solutions, and supply chain management methods and technology.
Corporate Relocation: Company administrators have trusted Atlas for business relocation services for many years. The organization uses the latest technology to manage corporate moves, including paperless workflow, detailed tracking capabilities, and inventory and asset management.
Military and Government Moves: Over 13,000 military members and their families move with Atlas Van Lines annually. Atlas World Group has a working knowledge of the military's Personally Procured Move (PPM) policy and will assist with completing reimbursement documents. The company is also an approved provider of services and completes roughly 1,600 federal relocation projects each year.
International Moves: Those moving abroad will benefit from Atlas having agents in 17 countries and efficient door-to-door service. Since 1960, the organization has expanded this service area and earned FIDI accreditation as an international mover. Atlas has a significant presence in Canada and more than a dozen other countries.
Looking for international movers to help you make the transition abroad? Check out our list of the best companies for international moves.
Learn More
Storage-In-Transit: This service is temporary storage for a load of belongings before delivery to the destination.
Long-Term Storage: Atlas agents maintain and inspect traditional secured storage facilities for compliance with rigid safety standards. Many agents now offer climate-controlled storage units and 24/7 self-storage.
Vehicle Transport: Atlas offers efficient auto transport, including cars, motorcycles, and boats. Most agents also have secure indoor and outdoor storage space for vehicles.
Labor: Properly trained movers will load and unload your household goods.
Packing Services: They offer professional packing services where packers will hand-wrap delicate items, place clothes in wardrobe units, and build crates to transport some items safely.
Moving Supplies: The professional packing supplies are available for purchase through an agent if you prefer a DIY approach.
Special Items: Atlas professionals can move bulky items in custom wooden crates, including pool tables, boats, pianos, swing sets/playsets, and motorcycles.
Insurance and Valuation Coverage
Atlas complies with the Released Value Protection required by law. The standard coverage is sixty cents (.60) per pound of item. Full (Replacement) Value Coverage is available as an add-on. This coverage will compensate customers for lost or damaged items. Members of AAA may be eligible for Full Value Protection at no charge for interstate moving projects––a $600 value.
How Atlas Van Lines stacks up against the competition
Atlantic Relocation Systems is a prominent Atlas agent in Houston, Texas, with a Google rating of 4.5 out of 5 (139 reviews). Most reviews are positive, and those who did have problems stated that the customer service team was reasonably responsive. The primary criticisms involved drivers arriving later than anticipated.
The Atlas listing on Google for the Evansville, Indiana, headquarters has more than 600 reviews with an overall rating of 4.6 out of 5. Many of this location's customers rave about their experience with the company's corporate moving services. Many of the negative posts were related to items damaged during transport. Some customers complained that they can't contact a live representative when they call the local agent's office.
Their page on Yelp has more than 200 posts and an overall rating of 2.5 out of 5. The majority of the negative feedback involves long-distance moves where items arrived damaged. Several customers complained that their household goods were lost or stolen during transport.
The Better Business Bureau (BBB) page shows they were accredited in 1982 and rated A+. The BBB has received 20 complaints over the past 12 months. Once again, the leading complaints were damaged items during moving or shipping. Several customers noted that movers failed to load the trailer containers safely, but these complaints are counterbalanced by a large volume of positive reviews––particularly recently. Some complaints also involved staff failures to reassemble furniture after arriving.
It's important to note that many customers tend to post reviews when they're dissatisfied, but positive experiences are more likely to coast under the radar. Overall, we are impressed with the overall quality of the Atlas World Group's services and find that the issues are widespread across the industry.
We recommend requesting quotes from more than one moving company, comparing quotes, and asking lots of questions to minimize issues on moving day. Trust your gut!
How moving with Atlas Van Lines works
After getting in contact with an Atlas representative by phone or the website's contact form, customers can expect to schedule an in-home or virtual estimate. The company will then establish your "Atlas team," which includes an origin agent and a destination agent.
89% of users select this mover
If needed, you can complete a virtual estimate through Atlas Van Lines' mobile app. Once the estimate is complete, you can choose any add-on services, schedule your moving date, and accept your quote. If you intend to hire packers, you can use a third-party or include it in your moving services. In the latter scenario, Atlas's packers will arrive one day before your scheduled move to get your household goods together.
On moving day, a crew of movers will load the truck and maintain a thorough inventory to minimize lost or damaged items in transit. Once the truck is full, it will head out to your destination.
Throughout the journey, you can track your belongings every step of the way. The customer portal and mobile app provide step-by-step updates and any important delivery dates to keep in mind.
Finally, your items will arrive and movers will unload everything while checking off every item from the inventory they made at the origin.
Atlas Van Lines is perfect for people who want the comfort of an experienced company with the convenience of modern tech
Through its decades of experience in the moving industry, Atlas Van Lines expanded into more than a dozen countries and integrated step-by-step tracking software, thorough estimates, and a suite of services for special items to help you move with ease.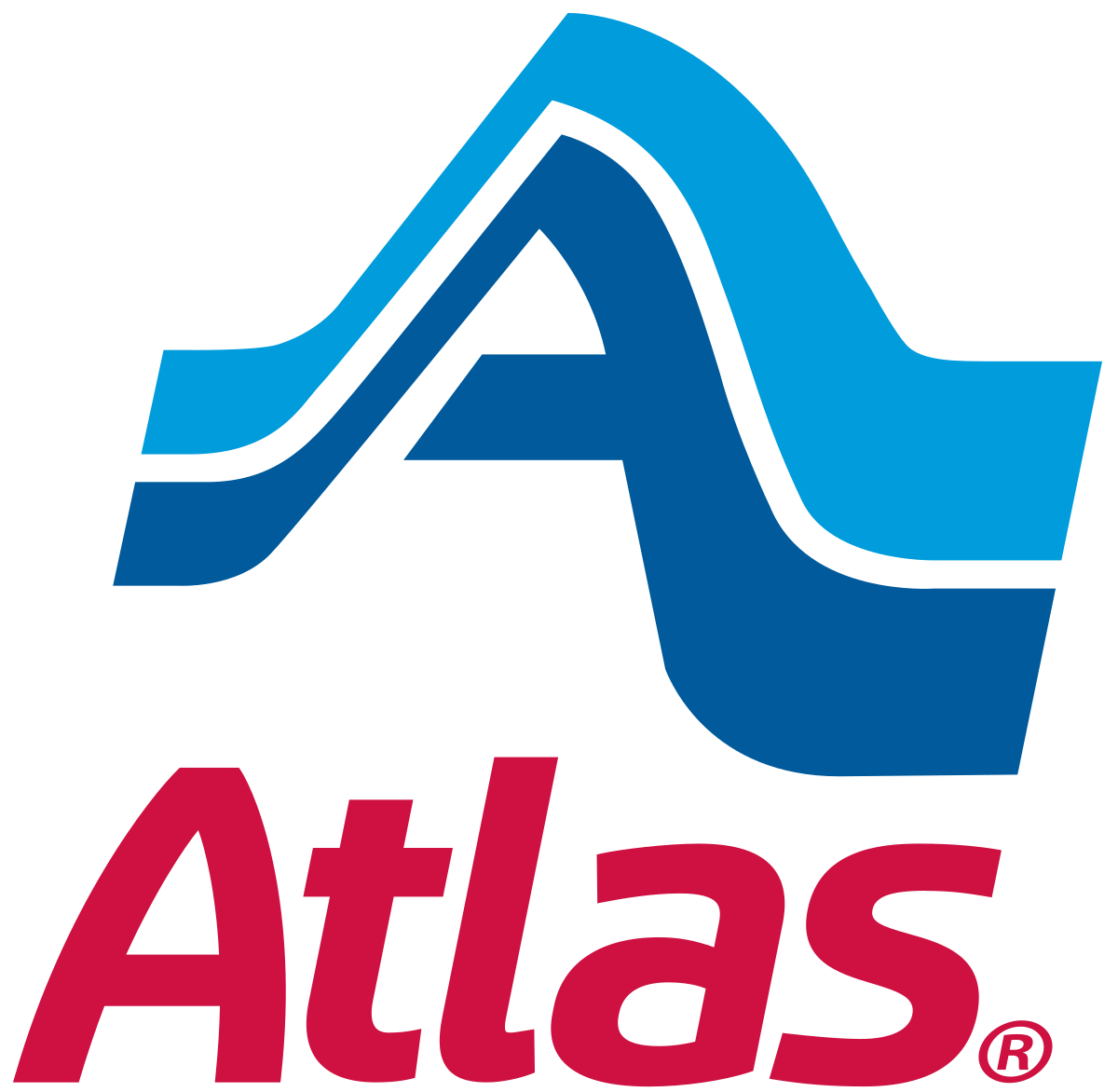 Licensed
Insured
Price
rating
4 / 5
Check prices
(812) 424-2222
93% of users select this mover
Atlas World Group is a leading provider of moving services in the residential and commercial markets. While the majority of moves go off without a hitch, the main concern (based on customer feedback) is that the local agents sometimes employ staff that is careless when packaging items for transport and when loading the transport containers.
Like all moving companies, there is a history of damaged belongings and disgruntled customers, but customers can work around this by hiring third-party packers or taking a DIY approach.
The company also has a system of checks and balances, such as maintaining an inventory of items and a live tracking system, to minimize issues in transit. If you're not immediately moving to your new home, Atlas provides seamless in-transit storage and long-term storage.
Atlas is a particularly good option for corporate relocation projects and those moving internationally, but the pricing may be higher than competitors. As a result, we don't recommend Atlas Van Lines to anyone looking for the cheapest option on the market.
If you're still undecided and want to compare quotes, take a look at our best interstate moving companies, including Safeway Moving and International Van Lines.
FAQ
What is Atlas Van Lines' cancellation policy?
Atlas Van Lines' cancellation policy is pretty straightforward, but it is rigid. You can cancel within 3 days of signing the order of service and receive a full refund. You can also cancel outside this window, but you may have to pay penalties. Penalties vary from location to location.
Is there anything Atlas Van Lines doesn't move?
Yes, Atlas Van Lines doesn't move livestock/live animals or perishable items. It also limits plants to moves within 150 miles out of precaution for invasive species.
Where is Atlas Van Lines headquartered?
Atlas Van Lines is headquartered in Evansville, Indiana.
Not what you were looking for?
Check out other categories that can help you find the information you need!
See All
Hide All