6 Best Small Load Moving Companies
Most major national moving companies aren't set to handle small moves. So what should you do if you only need to ship a few items across town — or cross-country?
Full-service movers and long-distance moving companies are great, but for a small load move like this, you will likely need to look into other options.
Large moving companies may turn down shipments that don't meet their 3,000-pound minimum shipment size. Fortunately, there are some moving companies that specialize in transporting small loads, offering better service, lower prices, and less hassle.
In this article, we'll look at some of the best small load moving companies available, even if you only need to move a single piece of furniture!
What is classified as a small move?
In general, long-distance movers consider a small move to be one where less than 2,000 pounds of items are moved. That's typically the size of a studio or one-bedroom apartment. These movers price based on weight, so even if you move less stuff, you'll have to pay the price for the minimum weight of their shipments.
Here are some examples of small moves:
You're moving just one item
You live in a studio apartment or a moderately furnished one-bedroom apartment and are moving most of your belongings
You're moving into a furnished college dorm and don't need to bring big furniture like a bed, desk, or dresser
You're only moving a few fragile or specialty items like a piano, pool table, or hot tub
You're temporarily putting a few items into storage during a home renovation
You're shipping an item or two from an estate sale — like an antique grandfather clock or a special appliance
In addition to size and weight, many local moving companies have "minimums" in terms of time. For local moves, moving companies charge by the hour and they'll set thresholds to make sure the job is worth their while. These vary from company to company, but are typically from two to six hours. Even if your move goes faster than the minimum, you'll have to pay the rate for their hourly threshold.
Small moves: The best small load moving companies
If you need help with a small move, the following companies are good places to find assistance for your moving needs:
Best overall: MiniMoves
MiniMoves specializes in moving small shipments — from just a few pieces of furniture up to the contents of a small one-bedroom apartment. Their services are perfect for safely sending a recent high school graduate off to college or for shipping a few family heirlooms long-distance.

89% of users select this mover
With reasonable prices and a large service area, MiniMoves could help minimize the stress of moving. Their moving crews will pick up, transport, and deliver your items door-to-door. If that's not enough, you also have the option to add professional full-service packing (and unpacking) services.
Plus, there's no minimum shipment size —you only pay for what you move. MiniMoves can provide you with a free quote and an experienced customer service representative, who can help determine which moving options work best for you.
MiniMoves can even help with international moves.


Licensed
Insured
Price
rating
4.8 / 5
Check prices
17082405517
93% of users select this mover
Pros/Cons
No minimum move size
Top-quality packing materials to protect your items
Background-screened and drug-tested moving crews
Full-service packing and unpacking available
Contracts with third-party providers for some projects, which could result in lower-quality service
Only offers ballpark estimates online (must speak to a representative for a binding quote)
Not available in some states (Alabama, North Dakota, South Dakota, and Vermont)
Check out our full MiniMoves review.
Best for shipping container moves: U-Pack
U-Pack is one of the largest moving container companies in the country. They drop off shipping containers to your home, after which you have three days to load them. They'll then pick up the container and transport it to your new home, where you'll have three days to unpack, or a short-term storage facility.
89% of users select this mover
U-Pack stands out for small moves because you only pay for the space you use in a container. Another bonus — if you order more storage containers than you actually need, you won't have to pay for the unfilled containers.
You can follow shipment progress through an online tracker. This ability to see where your belongings are at all times while in transit to your new location makes small long-distance moves more stress-free and offers some priceless peace of mind.
Licensed
Insured
Price
rating
5 / 5
Check prices
Visit Website
93% of users select this mover
Pros/Cons
You don't have to worry about driving
Online shipment tracking
Only pay for the space you use
Instant online quotes for every move
Storage available
No local moves
ReloCubes must be stored at a U-Pack storage facility
Only three business days to load or unload your container
Read our full U-Pack review.
Best for large items: TSI Shipping
TSI Shipping (formerly Transit Systems Inc.) is a Pennsylvania-based shipping and moving company that brokers small moves for residential and commercial customers. Its website is one of the more well-built platforms in the moving industry, with tons of checklists and resources to help you prepare for your move.
It offers everything from professional packing to organizational services, and it even has a branch of its business, Moves for Seniors, that helps older people prepare for their golden years by downsizing and distributing family heirlooms to their new homes.
We'd recommend TSI Shipping to anyone planning a small move within the contiguous United States.
PROS/CONS
Offers expedited and last-minute options
Can purchase additional insurance coverage
No minimum move size
Delivers items within 20 business days
Provides car shipping
Offers white-glove services, including packing, loading, and organization
No local moves
Doesn't offer online quotes
Not available in all states (doesn't service AK or HI)
Read our full TSI Shipping review.
Best for white-glove shipping: Ship Smart
If you just need help moving a piano, fine art, or antiques, you might want to consider Ship Smart. While the company specializes in small moves — including assisting seniors, college students, and small business owners —  we like its attention to detail when it comes to moving high-value furniture and heirlooms.
Using Ship Smart's free online calculator, you can compare the cost to ship your fragile pieces versus handling it on your own through a DIY company. Ship Smart has assisted with museum relocations and is experienced in using a careful touch in packaging and moving treasured items across the U.S. and internationally. ShipSmart can also handle small load moves involving electronics, providing onsite full-wood crating and full replacement value insurance options.
If you have a particularly bulky piece of fitness equipment or furniture that won't fit in your moving container or truck, Ship Smart will come to your house to crate and move those large items for you.
Pros/Cons
User-friendly online cost calculator
Onsite crating for electronics and bulky pieces
Full-coverage insurance available for high-value items
Some customers report higher final pricing than estimated
White-glove delivery costs extra
Best online marketplace: uShip
Small shipments make up a huge chunk of the overall moving business, so it makes sense that online marketplaces like uShip, which connect customers with service providers, are hugely popular.
89% of users select this mover
They can be great resources, but there's one big catch — they're essentially intermediaries. In other words, they aren't full-service moving companies that offer things like packing, relocation services, or storage services (either long- or short-term).
Instead, they provide a platform where companies and contractors with equipment and moving crews can bid on moving and transportation jobs. This competition keeps prices low, but it means service could vary depending on the contractor you hire.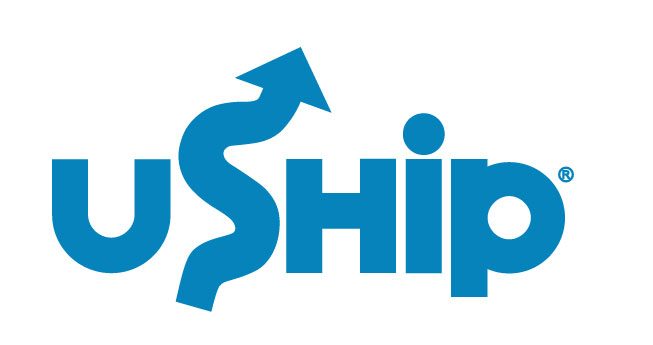 Licensed
Insured
Price
rating
3.9 / 5
Check prices
Visit Website
93% of users select this mover
At A Glance
Online marketplace that connects people with movers and transporters
Multiple providers compete for your move by offering bids or name your own price
Make complex moves simpler and more organized
Secure payment methods once you choose a driver
read our full review
Check prices
Visit Website
93% of users select this mover
uShip makes it easy to find a good match by providing real customer reviews through their verified vendor system. This way, you can have confidence when selecting a service provider who has submitted a bid for your move.
Pros/Cons
Can get quick quotes for single items or small loads
Bidding system can help you find low quotes
uShip lets you check out contractor reviews
Provides a secure payment platform
No guarantee you'll get competitive bids
You might not find a driver who fits your needs
Contractor quality can vary significantly
Read our full uShip review.
Best for moving labor: HireAHelper
If you just need some help getting items in and out of your rented moving truck for a small load move, HireAHelper is a great place to look. HireAHelper is an online marketplace that allows you to hire movers on an hourly basis.
89% of users select this mover
Apps like HireAHelper are great for moving from one home to another, but they're also perfect for additional services like:
In-home assembly (like after you buy furniture from IKEA)
Rearranging furniture inside your home or apartment
Clearing items from basements and garages before a yard sale
Loading items into and out of mini storage units
Labor providers are generally less expensive than professional movers and they're often more flexible, too, especially for local moves. One flight of stairs and standard repair coverage are included in your quote.

Licensed
Insured
Price
rating
4.5 / 5
Check prices
(888) 875-2687
93% of users select this mover
At A Glance
First call quoting, get a quote in just a couple of minutes
Rates are typically 20-40% lower than the industry averages
$1,000 money-back service guarantee
Fast and accurate delivery times
Free damage coverage with additional coverage options
read our full review
Check prices
(888) 875-2687
93% of users select this mover
However, there is a two-hour minimum for moving labor help — which might be longer than you need for a small move.
Pros/Cons
Can choose full-service movers or loading/unloading help
One flight of stairs and standard repair coverage included in quote
Real-time availability for last-minute moves
Rates tend to be 20%–40% below industry averages
Easy online quoting process with upfront pricing
Doesn't provide packing supplies or furniture pads
Two-hour minimum for professional movers
Helpers can't drive your moving truck
Will need to hire multiple sets of helpers for long-distance moves
Read our full HireAHelper review.
Comparing the best small load moving companies
Here's an overview of our picks for the best moving companies for small moves:
| Company | Best for | Services | Types of moves | BBB rating | State availability |
| --- | --- | --- | --- | --- | --- |
| MiniMoves | Overall | Small load moves, storage, furniture shipping | Local, long-distance, and international | A+ | 46 states (not available in AL, ND, SD, or VT) + Washington, D.C. |
| American Van Lines | Antique moves | Full-service moves, antique/fragile items | Local and long-distance | A | 48 states (not available in AK or HI) |
| uShip | Online marketplace | Marketplace to connect with moving services | Local and long-distance | A+ | 50 states |
| U-Pack | Shipping containers | Shipping containers and freight trailers | Long-distance | A+ | 50 states + Puerto Rico and Canada |
| HireAHelper | Moving labor | Full-service moving labor, packing/unloading assistance | Local and long-distance | B+ | 50 states |
Small load moving options: How to move your things
If you don't have a lot of stuff, there are tons of different ways to handle your move. Here are some options for how to handle a small move:
Rent a truck and move yourself: Many small moves are easy to do on your own. Choose between a van rental, large SUV, or pick-up truck depending on how much you're moving. Keep in mind, you'll need to pay gas, milage, and tolls with this moving method. Cargo vans and trailers are great options if you don't have big furniture — like when moving into a college dorm. Small truck rentals are well-suited for studio and one-bedroom apartments.
Move in your own car: Depending on your vehicle size and type, you can pack your vehicle and move everything yourself. It's the cheapest way to move on this list, but it also means you'll have to focus on fitting everything you own into what you have.
Rent a moving container: Move with a container company like U-Pack or PODS to get your small load of items to your new home with flexibility. Each container fits about one room's worth of items and you only pay for the space your use. Most container rentals include 30 days of free storage with long-distance moves and you can purchase short-term or long-term storage so you can take your time moving.
Hire professional movers or labor-only movers: The most expensive, but also least labor-intensive way to move is to hire professionals. Choose a company that specializes in small moves or hire professional labor movers that will pack and load your items for you — whether it's into a container or a rental truck.
What to look for in a small load moving company
So, what factors matter most when choosing a small load moving company? Aside from the initial pricing you get when you receive a quote, here are a few things to be mindful of:
Minimums: Many moving companies have what they call minimums, referring to the minimum size move they will perform. If your move is smaller than their minimum (usually based on weight or household size), they won't handle your move. Look for companies that don't have minimums or who specifically offer small load moves.
Availability: Make sure a preferred mover is available on your desired move date. When possible, being a little flexible about your exact moving day can make it easier to coordinate with a moving company.
Type of estimate: The moving industry uses many different types of estimates. For example, a binding estimate offers a flat-rate quote that represents the maximum cost for your move. A ballpark estimate, on the other hand, is really more of an educated guess, and can vary significantly from your final total cost. Make sure you know what type of estimate you're getting.
Years of experience: Small load moves often involve transporting fragile objects. Make sure that, in addition to proper licensing, a potential mover has ample experience transporting the type of items you need moved.
Reviews and referrals: Ask a mover for referrals or check out their reviews online to get an idea of the pros and cons of working with them before you commit to anything.
Cancellation policy: Your situation can change quickly with a small load move. Be sure you understand a mover's cancellation policy and fees before you make a reservation.
Small load moving company costs
Whether you're working with local movers or having your small load shipped across the country, the cost of a small move can vary widely. It should come as no surprise that a DIY move in which you rent a moving truck and do all the heavy lifting will be much cheaper than a full-service mover.
Regardless of how you want to handle your small move, there are several factors that will come into play for your moving estimate.
How Much do Movers Cost?
Get instant ballpark pricing. No email or phone required. It's fast, free, and easy.
Factors affecting a small load move's cost
The following are some of the most important factors that will influence your moving quote for a small load move:
Total size and weight: Some movers charge an hourly rate for small load moves, while others charge a minimum fee based on the size and weight of your move.
Move date: Moves will be more expensive on weekends and from May through September, when there is more demand for moving services. Similarly, many movers charge extra for last-minute moves due to the increased logistical challenges of coordinating these moves.
Distance: The farther you need to transport your items, the more your move will cost due to mileage, gas, tolls, and other expenses incurred by the mover. For small moves, there is usually a flat-rate fee for different mileage amounts.
Special handling requirements: Expect to pay extra for fragile items or items that require crating or some other kind of extra handling. Many movers also charge extra for small moves that require going up or down flights of stairs (this is common in apartment building moves).
Storage options: If you'll need temporary storage for your items, ask your mover what storage solutions they offer. Be mindful that this will increase your total quote.
Add-on services: Some movers charge extra for services like furniture disassembly and reassembly, while others include it in their base quote. Be sure to ask if you think you'll need this kind of help.
Preparing for a small load move
What should your moving checklist look like when prepping for a small load move? Here are some key considerations for these types of moves:
Downsize. When your goal is to only move the essentials, it's worth downsizing and decluttering before your move date. Start discarding, donating, and selling rarely used items weeks before your move to get the most bang for your buck.
Pack and prep your items. You can save a lot on your move by taking care of packing, furniture disassembly, and other related tasks yourself, especially for non-fragile items. You can often get packing supplies like boxes from neighbors or businesses, or you can buy boxes, bubble wrap, tape, and other supplies from a store like Home Depot. You can also use your own towels or linens to pad fragile items inside boxes.
Keep essentials with you. Pack a bag of essentials that you can keep with you throughout the move. This should include important documents, toiletries, a change of clothes, medications, phone chargers, and anything else you might need if the rest of your shipment arrives late.
Get a quote. Last but not least, be sure to get moving quotes from multiple small load movers. Make sure the estimate covers all the services you'll need for your move. Get at least three quotes so you can find the option that works best for you.
Not sure if your move is small enough for the companies on this list? You can also check out our picks for best moving companies and best interstate movers for more options.
FAQs about small load moves
What kind of moving companies do small moves?
Not all professional movers do small moves, in fact, many don't. That's why it's important to do your research. Get quotes from several movers to see what it'll cost to move a small amount of items. You can always use DIY options like a small rental truck for a small move or a container company to handle small loads.
How do I tell if my move is a small move?
Movers use formulas to calculate the size of your move. You can also do this by measuring the length, width, and height of your times and multiply the numbers together to get cubic feet measurements. Then, use an online calculator to convert the cubic feet to pounds for a rough estimate. The best way to get an accurate estimate is to do a video walk through with a customer service agent. Alternatively, some movers will send someone to your home to take an accurate estimate.
What is the average cost of a small load move?
The average cost of a small load move depends on the company you hire, what you are shipping, and how far you need to move it. Most companies charge by the hour for local moves and by weight and mileage for long-distance moves. You'll also want to ask about additional charges for packing and unpacking, long carries, elevators, and accessibility issues. When using professional help, expect to pay between $400 and $2,300 for your move, depending on weight, mileage, and other factors.
What's the cheapest way to move a small amount of furniture?
The cheapest way to move a small amount of furniture is always going to be to do it yourself. If you're moving furniture, you'll likely need to rent a small moving truck and get a few people to help you move it safely. You may also need to buy or rent furniture pads or moving blankets to protect your furniture while it's in transit.
However, it's important to note that while cheap, the DIY moving process can create some logistical headaches and increase the chance of damage to your belongings. Hiring a professional mover will take some of the legwork and worry off your plate, so it may be worth the extra money.
What are the cheapest days to hire small load movers?
The cheapest days to hire small load movers is usually during the middle of the week, when there is less demand. Doing a midweek move instead of a weekend move can potentially result in significant savings.
Not what you were looking for?
Check out other categories that can help you find the information you need!
See All
Hide All