Moving Company Methodology (2023 Guide)
At moveBuddha, we help people through the moving process by creating carefully researched lists of the best moving companies for various types of relocations. We also put together independent reviews of the leading moving service providers across the country and craft thoughtful informational content that answers your biggest questions about the moving process.
We've been helping people move since 2015… and it feels like we're just getting started. Each year, more than 400,000 people trust us to help them with their moves. We've also given more than $50,000 in grants through our Better Moves Project to real-life customers willing to discuss their moving experience with us.
We use this information to update our rating factors and guides, so we always provide the most up-to-date recommendations to the readers who trust us.
The moving process can be hectic and expensive, but we want to help alleviate the stress. To that end, we use our expert knowledge of the moving industry to help you make an informed choice that meets your needs.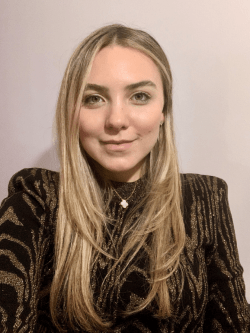 Recommended
The Better Moves Project
Get real reviews from actual customers who've moved with companies like U-Pack, Pods, Safeway, JK, and more! You'll learn more about the quote process, get pricing breakdowns, and find pros and cons for each mover. Plus, you'll get insight into pre-move preparation, how moving day went, and key takeaways for better moving experiences.
Read The Full Story
How we rate moving companies
All moving companies aren't created equally, so we have to account for variables during our review process. As such, we try to compare apples to apples as much as possible. In other words, we won't compare a moving container company to a full-service moving company.
A few common threads run through the moving industry. We review every moving company based on the following factors: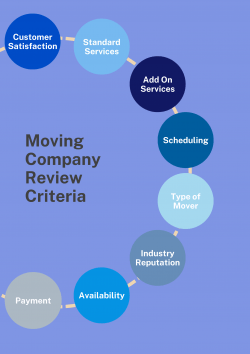 Customer satisfaction
Standard services
Add-on services
Type of mover
Industry reputation
Availability
Payment
Scheduling
Customer satisfaction (30%)
We rely primarily on real-life customer experiences to gauge a moving company's service quality —not our advertising revenue or affiliate partnerships. We interview Better Moves Project participants for their candid, firsthand reactions to important factors like pricing, service offerings, communication, and timeliness. These are genuine reactions from actual moving company customers who have no incentive to make positive or negative comments.
We carefully read customer reviews on various review aggregators, including the Better Business Bureau (BBB), TrustPilot, Google Reviews, and independent review sites like ours.
After reviewing all our experiences, we weigh the complaints and accolades against the common pain points in the moving industry. We assess the most common themes and arrive at our final, informed assessment of each moving company, which we conveniently call out in the "bottom line" section at the beginning of every review.
Standard services (20%)
The standard services a moving company offers determines how we compare it against its competitors. Some moving companies are self-service or DIY, meaning they may provide a truck or storage container, but everything else is up to you.
Other moving companies are full-service, meaning they provide a large suite of services, often including packing, unpacking, loading, and unloading.
Some companies have a hybrid approach, allowing you to choose the services that fit your needs while nixing the ones that don't. Under this arrangement, you may load the vehicle yourself, but hire a professional driver to take it to your new home.
If a company offers uncommon services, such as free storage for any length of time or auto transport, we call it out in our content.
Reputation (15%)
Reputation is similar to customer satisfaction but more closely linked to industry ratings, insurance, and compliance. Customer satisfaction, by comparison, is related to individual experiences.
When we look at reputation, we consider whether or not a company is registered with the U.S. Department of Transportation, if it holds all relevant insurance, and how its BBB rating compares to other companies.
We might also look at participants in various professional organizations, including, but not limited to, the United States Movers Association and the American Moving and Storage Association.
We also vet the estimate process by looking at whether the company provides online quotes, if those online quotes are binding, and how final costs compared to our Better Moves Project participants' original quotes.
Moving can be costly. We want to arm our readers with the most accurate pricing information so they can budget accordingly.
Add-on services (10%)
Add-on services can help a company stand out against its competition. For example, some companies offer white-glove services in which they are willing to assemble and disassemble furniture for you. We consider these add-on services when determining the overall value a moving company provides.
Common add-on services can include, but are not limited to, the following:
Custom crating for specialty items, such as musical instruments and appliances
Storage options before and after transport
Cleaning
Junk removal
Add-on services can simplify the logistical planning for your move by giving you a one-stop shop for all your needs. We also look at what companies include in their base pricing versus what companies tack on as an optional service at an additional cost.
Availability (10%)
Some moving companies are hyper-local, whereas others operate in all corners of the United States and even internationally. When reviewing moving companies, we look at the areas they serve.
We ask questions such as:
Do they offer local moves?
Do they offer interstate moves?
Do they offer international moving services?
Where are storage facilities available?
How many locations do they have?
We consider how each company defines local versus long-distance moves and how these distinctions affect pricing and service availability.
We generally favor widespread availability in our reviews, but there are some cases where a small local company may be the best fit for customer needs, and we'll highlight that wherever applicable.
Type of mover (5%)
As mentioned above, a moving company's capability will directly impact its services.
A full-service moving company can pack, load, transport, and unload your belongings for you, whereas a self-service moving company will provide the materials necessary to do it yourself.
However, both these umbrellas can encompass different company functions. Some full-service moving companies operate as brokers, connecting booking customers with various independent carriers that service their area.
Generally, full-service companies that employ professional movers full-time have the most control over their service quality. However, self-service companies and brokers can fit your needs if you're comfortable handling parts of the moving process on your own and communicating proactively to address any issues that may arise from piece-mealing booking from different companies.
Payment (5%)
There are many components to consider throughout the moving process. Complex payment systems shouldn't be part of it.
When vetting a moving company, we consider how easy it is for customers to render payment, review their charges, and make a deposit, as well as how many payment methods are available.
It's a nice bonus when a company spends time building out a user-friendly customer portal that allows easy accounting and payment. We also like it when a company accepts cash or checks in addition to all major credit cards.
We consider how much the company collects as a deposit and if it goes toward the service's total cost.
Scheduling (5%)
Life is busy, so scheduling movers shouldn't be a hassle. When reviewing moving companies, we consider how easy it is to schedule and what it entails.
We want to know the following:
Can you book online?
What kind of information do they require?
What kind of lead time do they require? Will they book at the last minute?
Is the customer service number readily available, and does someone answer reliability?
Are there any additional steps before confirming the booking?
Do they provide a delivery window or an on-time guarantee?
What happens if there are delays?
For example, many moving companies require customers to submit an itemized inventory or complete an in-home survey before they can receive an estimate. The more information requested during the quote process, the more accurate your quote is but the longer the process can drag out.
How to pick the best moving company
You can pick the best moving company by weighing your needs against our in-house expertise. While we can reduce the burden of research, we can't make any final decisions for you.
As such, you'll need to carefully consider other customers' satisfaction, the company's ability to provide standard services, their reputation compared to similar providers, and any add-on services they offer.
You'll also want to think about the company's availability for their origin and destination locations and how that relates to the type of mover they are. Finally, you'll need to consider how they process payment, how much they want upfront, and how guaranteed their scheduling is.
You can also consult our best moving companies to narrow down your list and ensure you pick a service provider that's already passed our quality standards. Keep in mind that there's no one-size-fits-all company for all situations, so shopping around and comparing services will help you address your unique needs.
Not what you were looking for?
Check out other categories that can help you find the information you need!
See All
Hide All