Top 5 International Moving Companies
We've vetted the best international movers to find the best 5 companies in the world. Moving internationally is NOT the time to take risks. Hire reliable and reputable international moving services.
The top 5 international moving companies in 2022 are...
Best Overall

(855) 929-4120
Best Overall
Having coordinated over 2 million moves,
International Van Lines (DOT# 2247789) has a ton of experience when it comes to moving household goods internationally. The company knows how to navigate the many challenges around coordinating shipments through various countries and international ports.
(855) 929-4120
Services
Professional Drivers
Packing & Unpacking
Loading & Unloading
Moving Supplies
Moving Insurance
Storage
The Good
Competitive pricing
Over the phone quotes
Deep international experience
Multiple shipping options
Complete international coverage
The Bad
moveBuddha Review
As a 20-year moving industry veteran, International Van Lines founder Josh Morales understands the challenges of running a moving company. Moving companies require a patient and compassionate business owner. Two qualities Josh brings plenty of to his company.
Having coordinated over 2 million moves, IVL has a ton of experience when it comes to moving household goods internationally. The company knows how to navigate the many challenges around coordinating shipments through various countries and international ports.
IVL offers the following services to customers looking to move out of the country:
Full Container Shipping (FCL)
Ocean Freight Shipping
Air Freight Services
Auto and car shipping
IVL is able to quote international moves conveniently over the phone. The company's reps can also help recommend which method of transportation makes the most sense given the size of your shipment and transit time expectations. Unfortunately, quoting cannot be done online, you'll need to call to get pricing.
International Van Lines makes planning an international move easy and the company's pricing is some of the most competitive in the industry. For these reasons, IVL has made our list of top international movers.
BEST FOR CUSTOMER SERVICE

(703) 972-1772
BEST FOR CUSTOMER SERVICE
JK Moving Services, (USDOT# 1065394), is a premium international moving company. These days the term 'premium' is used to describe everything from organic peanut butter to luxury sports cars. But in the moving and storage business, when a company has a number of Presidential relocations under its belt, it's one that tends to carry some weight.
In addition to moving past residents of the White House, JK Moving Services has been offering world-class international relocation services for nearly a half-century. A large portion of their business comes from Fortune 500 companies and high-profile government agencies, and their reputation for professionalism and VIP-level service keeps their discriminating customers happy and loyal.
Their prices do regularly come in higher than their competitors, but for many, it's a small price to pay to know that they're in the experienced hands of a truly premium mover.
(703) 972-1772
Services
Professional Drivers
Packing & Unpacking
Loading & Unloading
Moving Supplies
Moving Insurance
Storage
The Good
FIDI Accredited International Mover
Governing Member of the International Association of Movers
Validated Member of the Latin American and Caribbean International Movers Association
Member of the OMNI Global Network of Independent Moving Companies
IAMX Validated
Certified American Moving and Storage Association ProMover
Fully Vetted by the Dow Jones Risk and Compliance Service
A+ Better Business Bureau Rating
Largest independent moving company in the Western Hemisphere
Bi-partisan movers of Presidents Bush and Clinton
Awarded 11 Fleet Safety Awards since 2013
The Bad
Premium service and guarantee come with higher pricing
Not a good option for tight budget movers
moveBuddha Review
To succeed in the international relocation market, moving companies must consistently perform at such a high level that it tends to weed out the pretenders from the professionals pretty quickly.
JK Moving Services is known in the industry as a go-to provider for Fortune 500 companies that relocate employees both domestically and internationally. As you might expect, these organizations have high standards, and JK has a knack for exceeding them.
JK has been in the international moving business for more than four decades, and in that time they've amassed an enviable record for top-notch service that leaves most of their competitors in the proverbial dust. In the last few years alone they've handled thousands of moves, and have only had a handful of complaints. That's an amazing statistic—and one that should go a long way toward putting your weary mind at ease if you've got an international move looming on the horizon.
JK is all about making things easy, and one of the ways they do it is by using a cool AI-powered tool that effortlessly scans the contents of your home during the pre-move phase. The cutting edge device then creates a detailed inventory that is used to generate an accurate estimate.
Cool!
For international moves, the transit times can be maddeningly long and prone to unexpected delays. To put it bluntly, dealing with shipping lines and customs agents in foreign ports of entry can be a huge pain in the neck. But thankfully they're two things JK's customers won't need to worry about. That's because the company's experienced move coordinators and overseas partners handle them exclusively on behalf of the customer.
Yup, it's all part of their superior service—and it's included in the cost of the move.
By now it shouldn't come as a surprise that moving is often ranked as one of life's most unsettling events.
Add to that the uncertainty of moving to a foreign country, and the stress can pile up quickly.
JK will not only guarantee packing and loading dates, but they'll also give you an accurate idea of when your goods will arrive at your new home. For families relocating to distant countries, this makes it easy to get children enrolled in new schools and schedule a rock-solid back-to-work date.
But like all good things, there's a downside.
Don't worry, for most customers, it's a minor one.
JK's premium service comes with (drumroll)…you guessed it, a premium price tag.
Though they may not be the best fit for customers on a tight budget, for those who don't mind spending a few extra bucks for peace of mind, they're definitely a company worth considering.
BEST FOR ACCURATE PRICING
(844) 950-2963
BEST FOR ACCURATE PRICING
North American Van Lines International, (USDOT# 70851), are one of the highest rated nationwide moving companies among moveBuddha customers. For international moves, the company also has an excellent reputation. Their value-added moving services, as well as their attention to quality, set them apart on our list of the top international moving companies.
(844) 950-2963
Services
Professional Drivers
Packing & Unpacking
Loading & Unloading
Moving Supplies
Moving Insurance
Storage
The Good
80+ Years of International moving experience
Moving presence in over 130 countries around the world
C-TPAT Certified
Accredited by the BBB (A+ Rating)
Promover Certified by the AMSA
Member of the CAM
The Bad
Need to book well in advance
moveBuddha Review
northAmerican Van Lines is an excellent option for your international move. It's value-added services and attention to quality set them apart from the competition.
Value-added services in the international moving context refers to the services that a company provides in addition to moving-related services.
Examples of value-added services provided by northAmerican International follow:
Home purchase and temporary living assistance
Financial and insurance provider assistance
Cross-cultural training
Language training
Childcare and school referrals
Medical care and prescription replacement
Automobile purchase and services
Driving lessons
Another thing that sets northAmerican apart is their prioritization of the quality of their move. They developed quality metrics that focus on their drivers, security, and packing and loading training.
Best Add-on Services
(260) 429-2511
Best Add-on Services
Allied Van Lines, (USDOT# 076235), is the most recognized moving company in the world. This is partly due to its enormous network of agents around the world. With over 500 agents in North America and more in 40 countries elsewhere, Allied is seemingly everywhere.
(260) 429-2511
Services
Professional Drivers
Packing & Unpacking
Loading & Unloading
Moving Supplies
Moving Insurance
Storage
The Good
Licenses, Certificates, and Affiliations:
C-TPAT Certified
Accredited by the BBB (A+ Rating)
Promover Certified by the AMSA
The Bad
Pricing is generally higher than other van lines
moveBuddha Review
Allied has earned its international reputation with high-quality service in every step of the move.
In terms of packing supplies, they offer boxes that are double or triple-walled.
They're known to pack and load with delicacy.
They wrap and protect your furniture with the highest standards of safety to avoid any damage.
With Allied's reputation and quality of service, there's a catch. It is typically more expensive than the other options. Therefore, if you'll be moving on a tighter budget, Allied may not be for you.
Best for price matching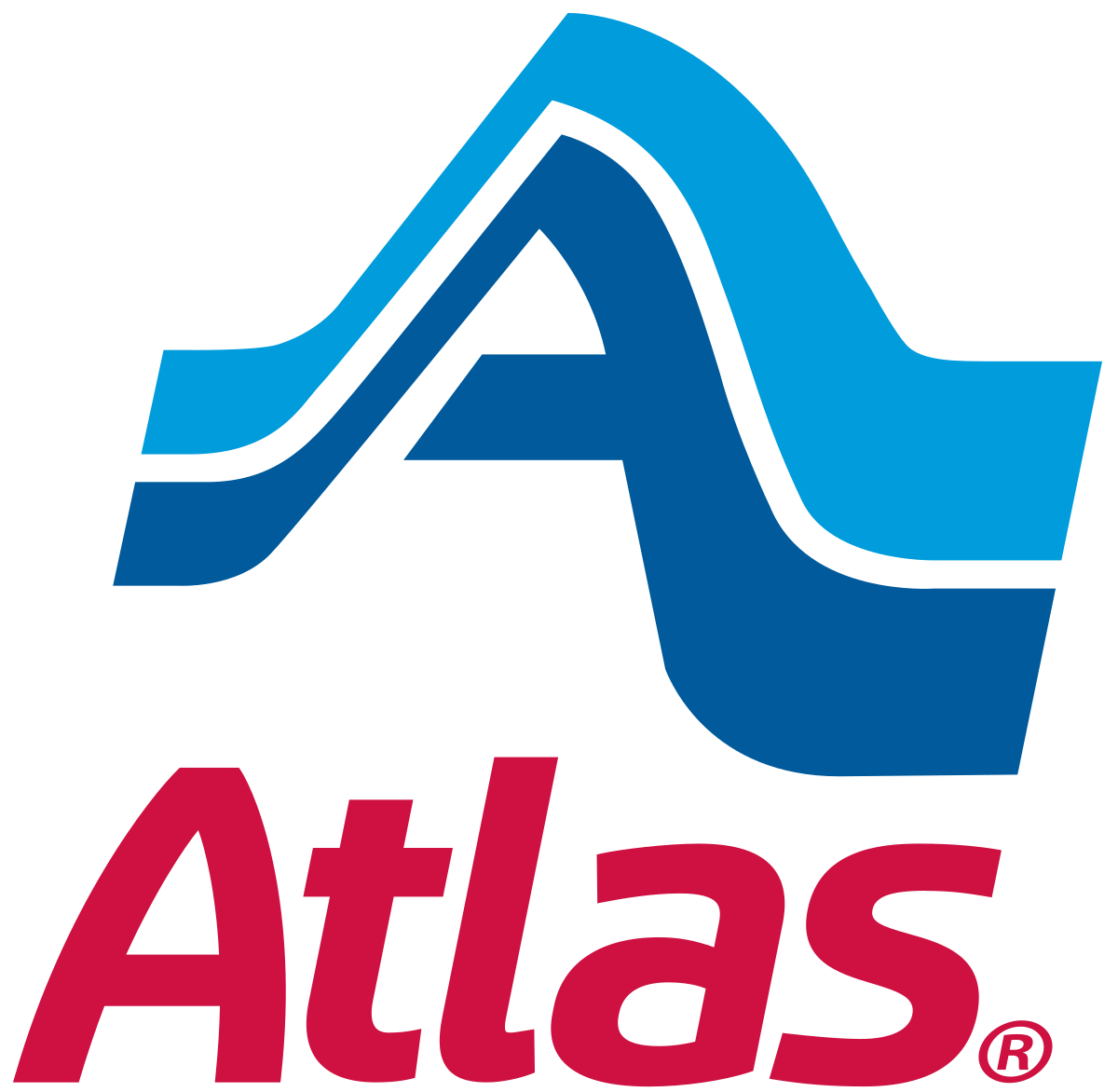 (812) 424-2222
Best for price matching
Atlas International, (USDOT# 125550), is one of the most experienced international moving companies, with their international division dating back to 1960. They have a vast network of agents across the globe that assure the most personalized care in your move.
(812) 424-2222
Services
Professional Drivers
Packing & Unpacking
Loading & Unloading
Moving Supplies
Moving Insurance
Storage
The Good
An extensive global network
Strong reputation for punctuality
Licenses, Certificates, and Affiliations
FIDI-FAIM (FIDI ACCREDITED INTERNATIONAL MOVER)
C-TPAT certification with US Customs & Border Patrol
RIM® – Registered International Mover
American Moving & Storage Assoc (AMSA)
International Association of Movers (IAM)
Latin American & Caribbean Moving Assoc (LACMA)
International Air Transportation Assoc (IATA)
European Mover Partnership
Employee Relocation Council (Worldwide ERC)
Licensed by the Federal Maritime Commission as a non-vessel operating common carrier (NVOCC), License # 79NF
Participating International Through Government Bill of Lading (ITGBL) carrier in the Centralized Household Goods Traffic Management Program (CHAMP) for US Government agencies
Participating ITGBL carrier for the US Department of Defense
moveBuddha Review
Most international moving companies say that they will ship to over a hundred countries. This makes it seem like they will oversee the entire move, in the same way, no matter where the destination country is.
The truth is, for most of these countries, moving companies work with partner agents. Atlas International is very transparent about this.
Their network is broken down in the following way:
Atlas Agencies throughout all 50 states in the U.S.
Over 130 agents across Canada
More than 300 Atlas-preferred agents working in every country worldwide.
Licensed Atlas Agents in 17 countries
The 17 countries where Atlas has its own agents are where Atlas will oversee the move in its entirety.
Atlas International has an outstanding list of licenses, certificates, and affiliations. These credentials give any mover the sensation that they're working with a reliable company with high standards of quality.
FAQs about international movers
What is the best international moving company?
While there are tons of long-distance moving companies, only certain movers handle international moves. Our in-depth vetting process determined that JK Moving Services International is among the best overseas move providers for those interested in "white glove" service. Click on their link up above for a free moving quote.
How much does international moving cost?
For young singles, moving a studio or 1-bedroom apartment overseas can cost less than $1,500. However, for families shipping the contents of a multi-bedroom home and a car, the cost is often between $10,000 and $20,000.
For a complete breakdown, check out our post on international moving costs.
How do I choose an international moving company?
Choosing the best moving company for your international move can seem like an overwhelming task. Thankfully, the vetting process isn't any different than it is for domestic movers. Ask friends, coworkers, and family members for referrals, and check out each candidate using online review sites and the Better Business Bureau (BBB).
What is RIM certification?
RIM, or Registered International Mover certification, is a designation given to experienced moving companies and relocation consultants who've completed a rigorous program created by the American Moving & Storage Association. Rim certification helps ensure top-quality service, adherence to ethical business practices, and compliance with international standards and regulations.
What are the benefits of using an international moving company?
Unfortunately for do-it-yourselfers, there's really no such thing as a DIY International move. International moving companies are worth their weight in gold because they handle every aspect of your relocation.
This includes packing and loading, coordinating land and ocean (and sometimes air) transportation, and destination services like customs clearance, delivery to your new home, and unpacking. Some international moving companies may even offer storage services and auto transport services.
What is the process for international moving?
On international moves, prospective movers should provide in-home estimates. Then once you've booked your move, they'll coordinate the packing and loading of your household goods, transportation, and destination services as well.
What are the different types of international moving companies?
Since regulations are stricter on overseas moves, all international moving companies are "full-service" providers. In other words, you won't be able to design your own hybrid move or even pack items yourself because international movers are required to certify the contents of each box.
Should I use a company that offers door-to-door service?
Though port-to-port and door-to-port services are cheaper, we always recommend door-to-door service on international moves. Trust us, dealing with regulations, finicky customs officials, and moving companies that don't speak your language is a recipe for disaster.
How much does it cost to move furniture internationally?
Since the price to move furniture internationally is based on weight, volume, and where you're moving, the cost can vary greatly. That said, the average cost for international moves generally falls between $3,000 and $7,500.
Not what you were looking for?
Check out other categories that can help you find the information you need!