35+ Tips You Must Know When Moving Out Of State
Plan for your move far in advance, expect the worst case scenario and set your budget to make sure your move goes as smoothly as possible.
I've helped thousands of people successfully move to another state and moved over 10 times myself.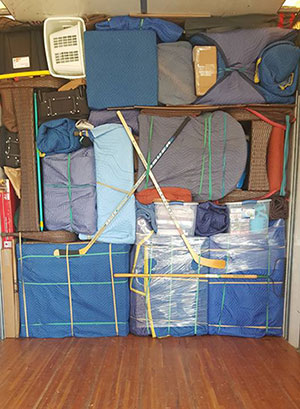 Needless to say, I've spent a lot of time thinking about moving.
Moving to a new state is a lot of work and is usually pretty expensive.
Depending on how much you're moving and the distance, costs for an interstate move can range anywhere from $1,000 to $10,000+.
There are two things people who have painless moves do very well:
First, they plan their move well in advance.
Second, they expect things to go wrong and plan for those scenarios.
Not really groundbreaking advice, but it's really that simple, sort of…
Our primary goal at moveBuddha is to make sure you have a successful move. So, we put together this huge list of moving tips and resources to help you prepare to move to a new state.
The number one moving tip is always to hire the right company for your move. Here are a few quick links to help you with this:
1. See if your employer offers relocation assistance
If you're moving for a job, your first question should be if there is relocation assistance. Many companies will offer reimbursement on moving company costs, storage costs, lease termination fees, temporary housing, pre-move visits, and more.
2. Research to find good schools
If you have children, GreatSchools gives you ratings and comparison on all the local schools so you can figure out the best areas before buying a new home.
3. Check out crime rates
Be safe! Use NeighborhoodScout to check local crime rates around your new place and find a safe neighborhood.
4. Research your neighbors
Want to know who might be your neighbor? Esri's Zip Tapestry tool breaks down common demographics by zip code. It's a great tool for understanding the makeup of different neighborhoods.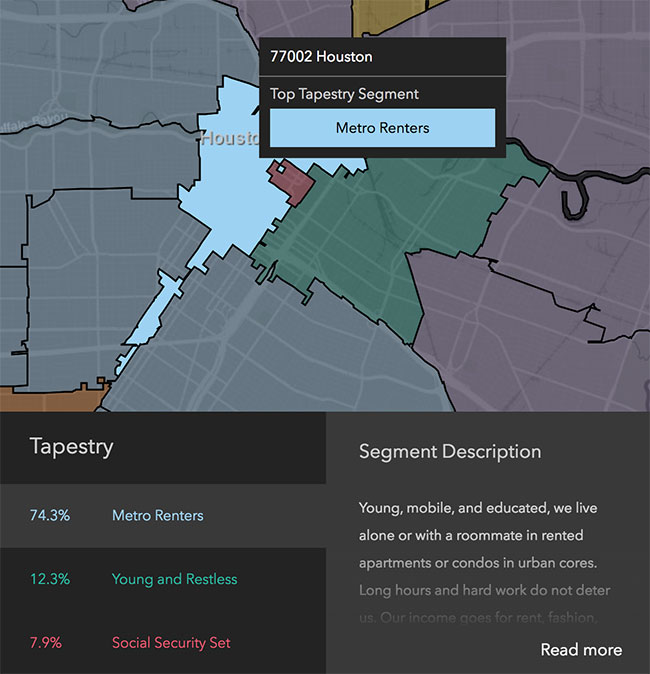 5. Know how to get around
Unless you're moving next door to work, you'll want to take a look at typical commute times, traffic issues, and public transportation options to make sure you can get to work on time.
Walkscore.com has a nifty scoring system ranking cities based on walkability, public transit, and biking options.
6. Have a job lined up
Many people move long distance because of a job, but what if you don't already have a new job lined up?
That's why we put together a complete guide: How do I get a job before I move out of state? Be sure to check it out!
7. Find an apartment or home
While not everyone will be able to sign a lease or buy a home prior to moving, it's a good idea to at least have some neighborhoods and listings picked out so you can visit as soon you arrive. A realtor can also be helpful to give you a local's perspective on different areas.
If you're looking for a trusted network of realtors who specialize in assisting with relocation, check out NXT Real Estate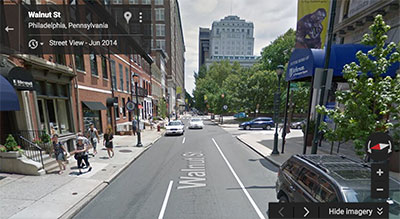 8. Use google street view to check things out
Don't have time to visit? Use Google Street view to take a virtual walk around the neighborhood.
9. Research transferring professional licenses
Doctor, lawyer, nurse, teacher, realtor…? Every state has different professional licensing requirements or license transfer policies. Be sure to check this out well in advance of moving.
10. Budget for cost of living differences
Be sure to check out CNN Money's cost of living calculator to get a sense of just how different your costs will be in your new town or city.
Getting an idea of how your costs will change can also help if you're negotiating salary or a relocation package with your employer.
11. Start packing early
Packing always takes longer than you expect and nothing frustrates a moving company more than customers who aren't ready on moving day. Not to mention, the mover will likely charge you for the delay. Save yourself the hassle and start packing early.
12. Sell, donate, trash
Generally, the more you move the more you pay. So don't move things you don't need.
When you're emptying out closets and drawers make 3 piles. A sell pile for items with some value, a donate pile for items that can still be used, and a trash pile for the dump.
13. Keep receipts if you donate
Moving is expensive. Save receipts from donations as they might be tax-deductible.
14. Create an inventory list
Whether you're renting a moving truck or hiring a full-service moving company, you'll want to have a good idea on how much you're actually moving.
Most moving services are priced based on the size of your move. The larger the move, the higher the cost.
Moving companies especially like to know ahead of time which items you plan on moving. An inventory list will help keep you organized and make getting moving estimates faster. Just be sure to update your mover with any major changes to the list.
15. Read your move policies
Many leases and homeowners associations have move-in/out policies. Parking restrictions, elevator reservations, and moving company proof of insurance documentation are common requirements.
16. Pick an early moving date
Moving companies occasionally have to reschedule, especially in the busy summer months. Moving out a day or two in advance gives you a cushion in case anything happens.
If you can't move early, it's not a bad idea to have a backup plan if the moving company falls through. Saving some alternative moving companies or truck rental options that you have already prevetted allows for an immediate plan of action in case of emergency.
17. Have emergency funds set aside
Budgeting for a long-distance move can be tricky. Even if you've read every checklist and thoroughly prepared to move, a major traffic accident or weather event can delay your movers and have you crashing in a hotel for a few nights.
Unexpected costs are a part of moving to another state so be sure to have emergency funds available.
18. Pick a reputable moving company
Finding a good mover is hard, but fear not! We made a list of the best interstate moving companies.
A few pieces of advice about finding a mover:
Get multiple quotes: moving company pricing can vary drastically so be sure to compare prices.
Research your mover: check licenses, insurance, and a lot more.
Read the paperwork: don't assume all moving companies offer the same services. Make sure you read every quote thoroughly and understand what the mover is responsible for.
19. Don't count on moving related tax deductions
Since the new tax reform, as of 2018, all moving related tax deductions have been eliminated unless you're military. Bummer!
20. Know how long the movers will take to deliver
You should ask your mover two questions. How long does delivery usually take? And, what is the maximum number of days allowed for delivery?
Cross country moves typically take 7-14 days to deliver. However, moving companies legally have up to 21 business days to deliver which means you can be without your stuff for over a month! Roughing it for 2-3 weeks in an empty new house ain't fun.
21. Check out "ad valorem" taxes
If you plan on moving a car some states like California and Georgia will charge you a tax to register your vehicle.
The tax amount is based on the market value of the vehicle and can be quite a bit of money for newer or luxury cars.
22. Find a high-quality auto shipper
Moving companies may give you quotes to ship your car but it's a good idea to also get prices from auto shippers directly. Often, they're able to offer more affordable rates. Just be careful to find a good auto shipping company.
23. Consider cheaper moving company alternatives
Hiring a moving company is almost always the most expensive option to move.
If you want to save money consider using a rental truck. Or, if you don't want to drive long distance check out our list of best moving container companies.

24. Hold onto high-value items and important documents
Sometimes boxes can get lost during shipping. Consider taking items like jewelry, birth certificates, car titles, prescription medicines, and any other important things with you.
If you have regular prescriptions, there are telehealth companies that offer online doctor consultations and treatments ranging from prescription acne medication to birth control.
25. Declare high-value items
Make sure your moving company is aware of any items like fine art, chandeliers, expensive antiques, or memorabilia. They'll need to know to make sure everything is packed and insured properly.
26. Give your mover multiple contacts
Cell phones can die or get lost. Be sure to give the moving company multiple phone numbers and backup contacts just in case something happens and they need to reach you.
27. Be mindful of prescriptions
Finding a new doctor can take time. If you have any existing prescription medicines, be sure to get them filled prior to moving.
28. Hold onto chargers and important cords
Because if your phone or computer dies mid-move and you packed your charger that would stink.
29. Forward mail right before you move
USPS mail forwarding is easy and awesome! Just be sure to request forwarding a few days before you move so it starts on time to deliver to your new address.
30. Update all your subscriptions
Magazines, newspapers, meal subscription boxes… let them know you have a change of address. See our full change of address guide to help you with this step.
31. Plan on getting a new driver's license
Most states require you to get a new license within 2 weeks of relocating. So plan on a joyous trip to the DMV when you arrive.
32. Update any lenders and insurers
Yes, you'll need to change your address with all 8 different student loan lenders, ugh! Don't forget your auto lender, car insurer, and renters or homeowners insurance.
33. Register to vote!!!!
Do your civic duty! Rock the vote! etc. etc. But seriously, do this!
34. Plan to pay taxes in multiple states
Unless you're moving to or from a state without income tax, it's likely you'll need to file state tax returns in 2 different states. Most tax software can guide you through this fairly easily, but still something to keep in mind when crossing state lines.
35. Get out and meet people
Check out MeetUp.com or EventBrite to find cool groups of people and events in your new city. Overcome your inner hermit and go meet some new people!
If you've made it this far, you likely have a really solid plan put together for your move. If you still have some questions on how to plan an out of state move leave it in the comments!