Moving Experience: Jose's Move with JK Moving
In June 2023, Jose needed to relocate from Herriman, Utah to be closer to his family in Florida. Jose knew he needed professionals to make the more than 2,300-mile move as stress-free as possible.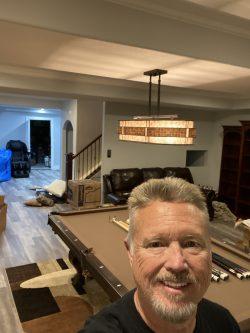 Jose spent two weeks researching his options before ultimately deciding on JK Moving. Its impressive reputation and reviews impressed Jose, and he knew white-glove service was just what he needed.
And boy, did JK Moving deliver. Not only did the move come in under budget, but the team managed to safely move well over 20,000 pounds of stuff — including a piano and a pool table — to Jose's new home across the country.
Jose signed up for the moveBuddha Better Moves Project to share his experience with JK Moving. In exchange for his honest opinion, we offered him a $500 stipend towards his moving expenses.
In this guide, we'll look at how Jose selected JK Moving and why he plans on using them again if he needs to move in the future.
89% of users select this mover
Move day takeaways for JK Moving customers
Communication: JK Moving stayed in touch with Jose via phone calls and texts every step of the way
Pricing accuracy and transparency: JK Moving's quote was actually a little less than what Jose expected for such a big move, which was a pleasant surprise
Professionalism: JK Moving handled Jose's belongings with care and paid meticulous attention to how they wrapped his items
Timeliness: There were some delays on moving day, which is pretty normal, but JK Moving always communicated with Jose about any changes
Loss and damage: Jose's leather couch has some minor damage, which he'll submit a claim for, but he's very pleased with how JK Moving handled his belongings
Would Jose use JK Moving again? Jose would happily work with JK Moving again
Jose needed help moving from Herriman, Utah to Lake Mary, Florida
Jose decided it was high time to move closer to his family in Florida. In January of 2023, he began doing the legwork to plan a cross-country relocation from his home in Herriman, Utah, to beautiful Lake Mary, Florida.
Jose needed to move the contents of his two-bedroom, four-bathroom home as well as the contents of his four-car garage. With a total distance of 2,352 miles between his current home and his new four-bedroom home in Florida, Jose knew he needed professionals to manage his move.
Jose's move was truly massive. He needed to move twelve rooms' worth of stuff—or 150 boxes—including specialty items like a grand piano and a pool table.
Jose's main concern, like many of our Better Moves Project participants, was protecting his belongings from loss or damage. He didn't want to delay move-in day, either, so he needed a moving service that could get his stuff to Florida on a predictable timeline.
Jose's move at a glance
| | |
| --- | --- |
| Move date | June 14, 2023 |
| Moved from | Herriman, Utah |
| Moved to | Lake Mary, Florida |
| Distance | 2,352 miles |
| Move size | Two-bedroom, four-bathroom home and a four-car garage |
| Moving company | JK Moving |
| Moving quote | $29,684 |
| Actual cost | $27,453 |
Jose got three quotes for his massive move
Ever the planner, Jose spent two weeks deciding on a mover. He started searching for interstate movers on Google and came upon the moveBuddha site. He liked how helpful the site was and that it offered an easy-to-understand comparison of the top movers.
Here's the quote Jose received for pickup, transportation, and unloading service from JK Moving and two other companies: American Van Lines and Safeway Moving.
| | | |
| --- | --- | --- |
| Company | Estimated volume/weight | Estimated cost |
| JK Moving | 19,763 pounds | $29,684 |
| American Van Lines | 20,000 pounds | $24,803 |
| Safeway Moving | 20,000 pounds | $28,000 |
After consulting moveBuddha's list of the best interstate moving companies, Jose decided to go with JK Moving. He loved the fact that they offered white-glove service, and their stellar reputation and reviews didn't hurt, either.
Jose chose JK Moving for their reviews and reputation

Licensed
Insured
Price
rating
4.25 / 5
Get A Quote
(703) 972-1772
93% of users select this mover
At A Glance
Guaranteed pick up and delivery dates
Low deposit requirement of $250 for interstate moves
Easy and fast AI-powered in-home estimate tool
Over 40k moves in the past 3 years
Available Financing as low as 0% Interest for low monthly payments
Extremely responsive customer service
read our full review
Get A Quote
(703) 972-1772
93% of users select this mover
JK Moving's quote process impressed Jose. They scheduled a Facetime walkthrough of the home, where Jose identified each room and the items he wanted to move.
The quote was initially $27,700, although it came out to around $29,600 after accounting for his piano and pool table. Jose figured the move would cost $30,000, so this was right in line with his expectations.
Jose purchased loading, transportation, and unloading services from JK Moving. He also purchased piano and pool table disassembly and assembly, which JK Moving provided through its third-party partnership with CSNS Relocation Services.
Jose isn't someone to leave things to chance, so he also purchased moving insurance from JK Moving — just to be safe.
It took three days to load Jose's belongings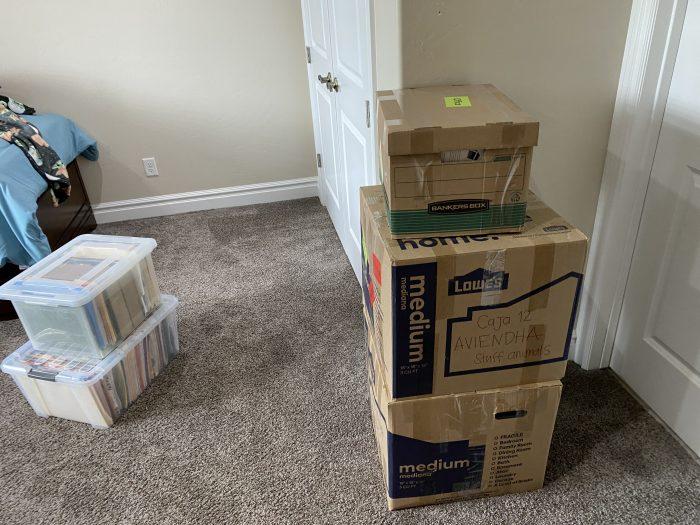 Before moving day, JK Moving stayed in touch with Jose, offering both advice and reminders. There were multiple calls and emails to confirm Jose's specialty items and to give him an idea of what to expect during the move.
He says they were great about communicating and answering his questions. They advised him to disconnect his washer and dryer and break down bed frames before the movers arrived.
On moving day, Jose communicated via phone call to his off-site coordinator and face-to-face with the moving team. On day one, the movers arrived at 11 AM, which was later than planned, but they called Jose in advance to let him know.
The challenge with Jose's move was the sheer amount of stuff he needed to move. Initially, JK Moving estimated it needed two days to load everything, but it was more like three days.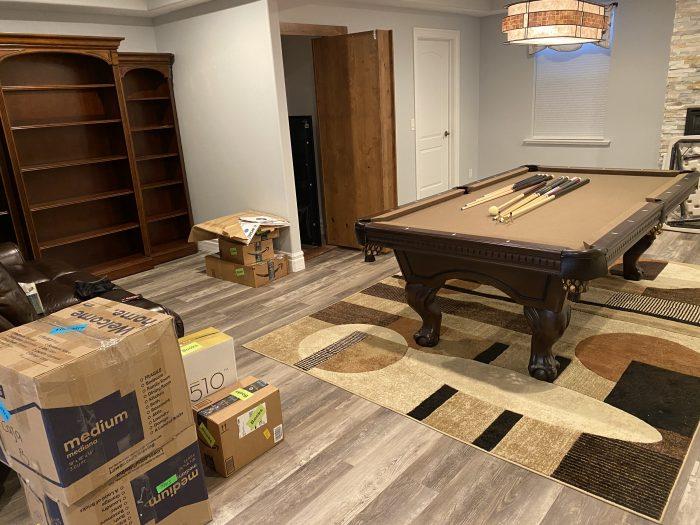 JK Moving let Jose know this a week before moving day, but he had already made plans to leave the morning of the third loading day. Jose had to leave before JK Moving finished the loading process. This is why it's so important to be flexible during a move, especially when you're moving during peak season. It's normal for things like this to happen, so don't paint yourself into a corner with a rigid schedule.
To protect Jose's pool table and piano, JK Moving brought in CSNS Relocation Services, which specializes in crating and assembly for specialty items. They handled the disassembly and crating of his belongings so they stayed safe during the long journey.
JK Moving's professionalism impressed Jose. Although it took a little longer to load everything, he appreciates that they didn't rush and that they took time to carefully wrap his belongings.
While the movers worked, Jose handled last-minute packing and loaded his personal vehicles for the journey.
89% of users select this mover
Delivery was easy as pie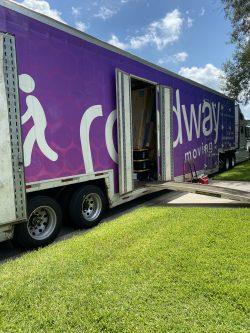 Jose had a nice and easy delivery experience with zero surprises.
It took 11 days for his belongings to make the 2,300-mile journey from Utah to Florida. JK Moving stayed in communication with Jose during this time via calls and texts with updates on their ETA.
Everything arrived on time, and Jose loved how quickly JK Moving was able to unload and unpack his belongings. There was some minor damage to his leather couch, which he plans to submit a claim for. He thought some boxes were missing at first, but JK Moving's dedicated team quickly found the boxes in question, so everything arrived safely.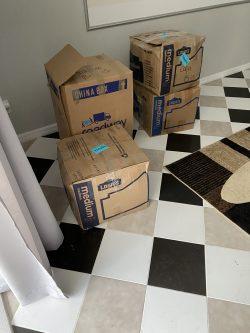 He credits his labeling system for the speedy unloading. Jose placed fluorescent stickers on each box with the name of which room it needed to go to. When the movers arrived, Jose placed labels on each room in the house. This made it easy for the movers to place items in the correct rooms with very little instruction, which saved a lot of time.
Our take on the move
JK Moving knocked this one out of the park.
They initially quoted Jose $29,600 for the move, but it actually came in at $27,453. That might sound pricey, but remember how much stuff Jose needed to move. 20,000 pounds of stuff is no joke — that's the same weight as a light jet.
It's rare for moves to come in under budget, so we have to commend JK Moving's quote team for giving Jose a solid estimate for his move.
Jose was bummed that loading took three days instead of two, but JK Moving did give him a heads-up about this a week in advance. Be as flexible as possible when you move during peak season because your movers may need to adjust things by a day or two. They're managing hundreds of moves across the country, so expect some changes.
JK Moving also did the right thing by outsourcing specialty shipping to a third party. Not everyone knows how to disassemble a piano, after all. This ensured Jose's belongings arrived safely in Florida without so much as a scratch.
The labeling process used during unloading is becoming more popular with interstate movers. If your moving company doesn't offer this, be sure to color-code and label your boxes during packing to enjoy a stress-free delivery day.
The verdict
89% of users select this mover
Jose says this process went better than he expected, and he would definitely use JK Moving again. Their stellar reputation and professionalism made the decision a no-brainer.
Jose feels like he got his money's worth, especially when you consider the labor, packing materials, and long-distance move. The only thing he would change is adding more buffer days for the packing and loading process, which he'll do the next time he moves.
Here's how Jose rated JK Moving's performance on a scale of 1 to 5:
Communication – 5
Timeliness – 5
Quote accuracy – 5
Overall experience – 5
Do you have an upcoming move? Share your moving story with the Better Moves Project to earn a $500 stipend. Sign up now.

How Much do Movers Cost?
Get instant ballpark pricing. No email or phone required. It's fast, free, and easy.
Check out these helpful resources before signing off:
Not what you were looking for?
Check out other categories that can help you find the information you need!
See All
Hide All