Cheapest way to ship 1 bedroom cross country?
Quick answer: The average cost to move a 1 bedroom apartment cross country will range from $1,000 to $4,500 depending on how much you're moving and which moving company option you choose.Professional moving companies will cost anywhere from $1,500 to $4,500 depending on the size of the move. DIY move options like moving containers and rental trucks will range from $1,000 to $3,400 to ship a 1 bedroom coast to coast.
Longer answer:
Most people are surprised by this…The smaller the move, the trickier it is to find cheap shipping options.
Here's the deal:
There is no one size fits all solution.
To ship a one bedroom apartment cross country cheaply you need to compare all moving services.
Let's look at the average cost estimates to ship a one bedroom apartment cross country for all the different moving options.
Cost of Moving 1 Bedroom Cross Country
Cargo Trailer
$0-$900
Car with tow power and towing experience necessary
Pallet Shipper
$900-$2,100
Very convenient and affordable for really small one bedrooms
Freight Trailer
$1,000-$3,900
Affordable for larger one bedrooms
Moving Container
$1,500-$3,780
Great for moves with storage
Moving Company
$1,500-$4,500
Very convenient, but costly & bad option in the summer
Rental Truck
$1,900-$3,917
Generally more expensive and a lot of work
If you have more than a one bedroom consider checking out our post on what is the cheapest way to move cross country?
You can also use our moving estimate calculator to get instant moving quotes based on your type of move.
And if you're shipping a car, check out our list of top auto shippers.
What is the typical size of a one bedroom house
When it comes to moving a 1-bedroom house, one of the critical factors to consider is the size of the property. But what is the typical size of a 1-bedroom house, and how does it compare to the industry standard? Understanding this is essential to accurately estimate your moving costs and logistics.
The industry standard for a 1-bedroom house generally falls between between 400 and 1000 square feet. One bedroom house plans usually include one bathroom and occasionally an additional half bath or powder room. Today's floor plans often contain an open kitchen and living area, plenty of windows or high ceilings, and modern fixtures.
However, keep in mind not all 1-bedroom homes are created equal. Yours might be larger or smaller than the industry standard, affecting your moving costs. Suppose you need to check whether your 1-bedroom house aligns with the industry standard. In that case, we recommend checking out our articles on other bedroom sizes (1, 2, 4, or 5) to get quotes and pricing that accurately match your situation.
Several metrics are commonly used to determine the size of your move by both homeowners and professional movers. These include:
Square feet: The total area of your house, which helps movers understand the scale of the move.
The number of rooms: Including bedrooms, living spaces, and other rooms to get a comprehensive view of your home's layout.
Space on the truck: How much space your belongings will take up in the moving truck, based on volume or cubic footage.
Size of the rental truck: The required truck size to transport your belongings safely and efficiently.
The time it takes to move (for local): The estimated duration for a local move, which can impact labor costs.
Typical weight or cubic footage (for long distance moves): The total weight or volume of your belongings is a critical factor for long-distance moving costs.
For example, Alexander moved from Louisville, Kentucky, to Boston, Massachusetts, to start a new job. He wanted his household goods moved safely, affordably, and efficiently, but he had a number of fragile items that needed special attention. In addition, the movers would have to hoist a few large pieces of furniture from a loft, shuttle everything from a small truck to a tractor-trailer, and make two extra stops along the way.
By evaluating your metrics as Alexander did, you can ensure an accurate estimate for your move, making it as smooth and cost-effective as possible. No matter the size of your 1-bedroom house, we're here to help you plan and execute a successful move.
Here is a breakdown of industry bedroom sizes in square feet:
Just Boxes
Studio (400-600 sq feet)
1 Bedroom, Small (600-800 sq ft)
1 Bedroom, Large (800-1000 sq ft)
2 Bedroom (1000-1500 sq ft)
3 Bedroom (1500 -2000 Sq ft)
4 Bedroom (2000-3000 sq ft)
5 Bedroom plus (3500+ sq ft)
A Few Furniture Pieces and Boxes
Studio (400-600 sq feet)
1 Bedroom, Small (600-800 sq ft)
1 Bedroom, Large (800-1000 sq ft)
2 Bedroom (1000-1500 sq ft)
3 Bedroom (1500 -2000 Sq ft)
4 Bedroom (2000-3000 sq ft)
5 Bedroom plus (3500+ sq ft)
A Few ItemsStudio (400-600 sq feet)1 Bedroom, Small (600-800 sq ft)1 Bedroom, Large (800-1000 sq ft)2 Bedroom (1000-1500 sq ft)3 Bedroom (1500 -2000 Sq ft)4 Bedroom (2000-3000 sq ft)5 Bedroom plus (3500+ sq ft)Alright, now let's dive into the details of each DIY long-distance move option, plus a look at using professional movers.
Renting a cargo trailer and towing it cross country is cheap!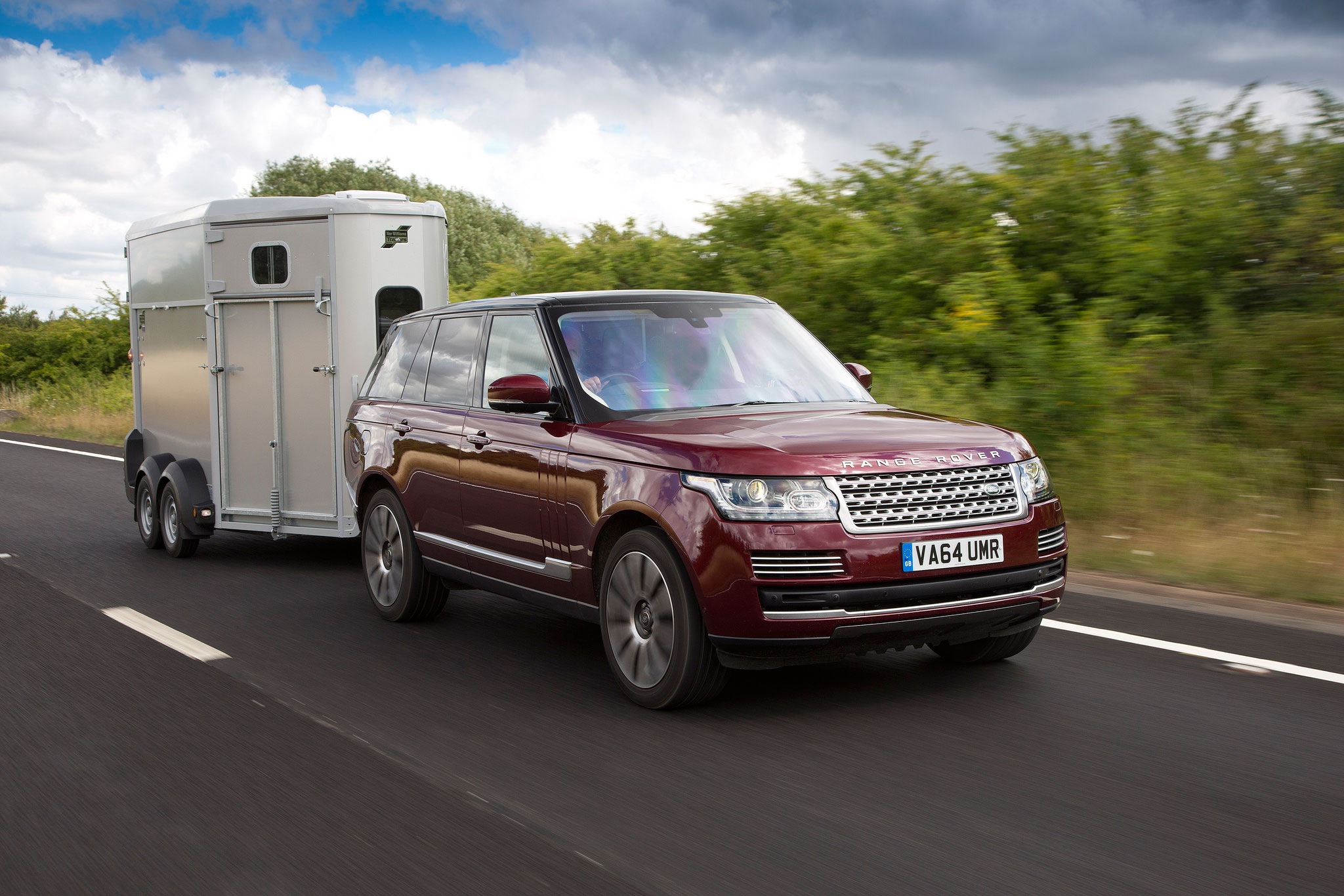 Cargo trailers make a lot of sense if you're already planning on moving a car in addition to your one-bedroom apartment.
The only catch is you'll need a vehicle or moving truck with towing power to make this work.
U-Haul is the only national moving company that rents tow-behind trailers along with their normal truck rental services. Rates can range anywhere from $100-$700 (not including fuel).
Few companies rent cargo trailers because driving with a trailer is dangerous – especially for the inexperienced.
Learning on a cross-country drive is probably not a good idea if you've never driven a trailer.
For the trailer driving pro, this is the cheapest way to move a one-bedroom home coast-to-coast for sure.
Pallet shipping is affordable and convenient for smaller one bedroom homes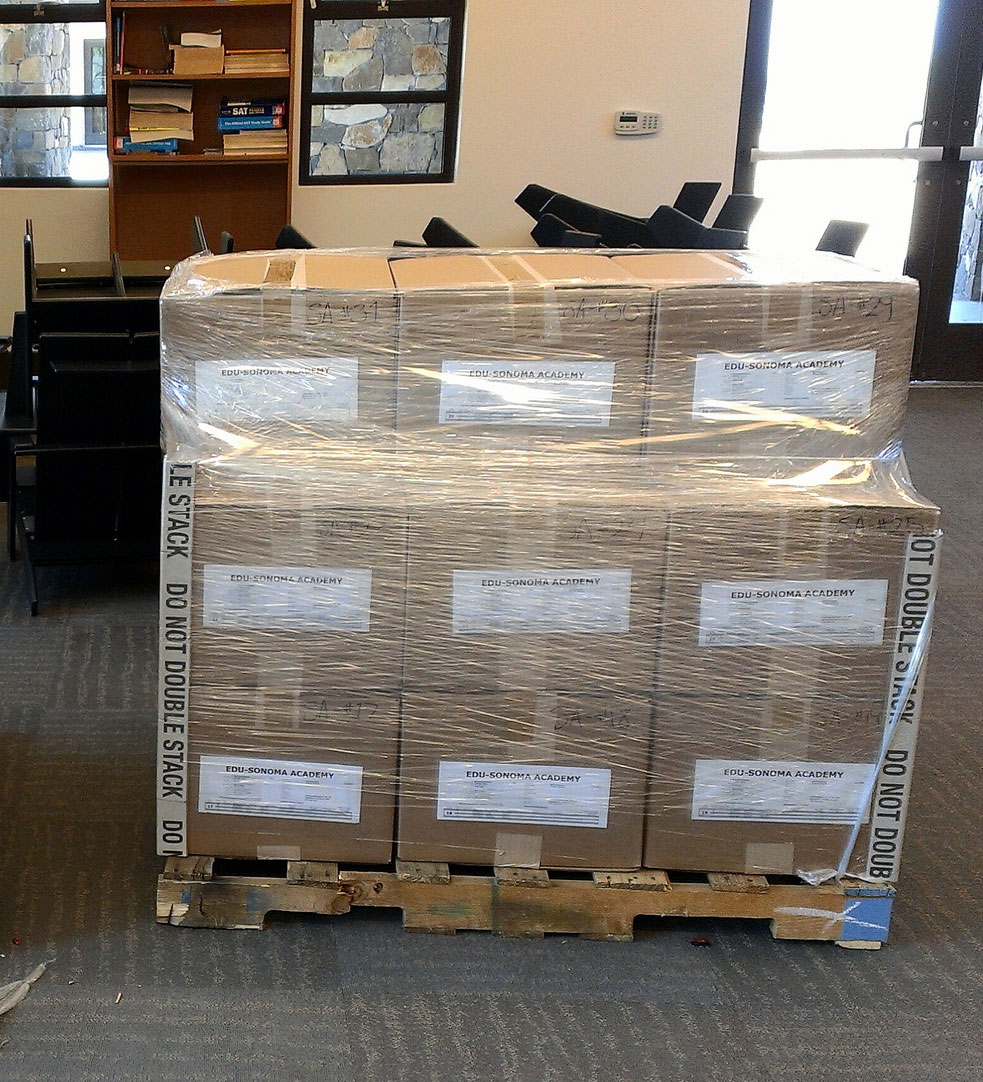 If you are only shipping a few pieces of furniture and 20-30 moving boxes you may want to consider a pallet shipping service over long-distance movers.
What is a pallet shipping service? Glad you asked.
These companies allow you to avoid long carry moving costs and take advantage of commercial shipping rates (think cheaper) by putting everything on pallets.
Confused? All you need to know is if your move is small enough, this can be a very affordable and convenient way to ship a one-bedroom house or studio apartment in a cross-country move.
ShipSmart, (866) 333-8018, is one of the best options for this method. Mention moveBuddha to get a 10% discount from them.
Quick note: If you are only shipping boxes (no furniture), you'll want to look into options like Amtrak Shipping
Freight trailers are an excellent option for large one bedroom homes
Have a lot of stuff in your 1-bedroom house? No problem!
The freight company will drop off a 28-foot long trailer. You fill it up with just the amount of space you need. Then they'll drive it cross country for you.
Pretty sweet, huh?
Freight trailers are especially affordable if you're moving to a less populated (read: middle of nowhere) area.
The only issue with this option is parking can be tricky. You'll want to ensure enough space to park the trailer at your new home.
Check out our list of best moving freight trailers.
Moving containers are very convenient for delayed moves
Have a gap in your lease or want some time to find a new place to live?
Well, moving containers might just be the best option for you!
Containers are basically portable storage sheds. The container company can bring the container back and forth from their depot to your home as well as ship the container cross country.
Again, parking can be an issue here. You'll need to make sure there is ample room where a container can be dropped off.
Often, this option can be less costly than renting a local storage unit when you factor in the savings of not having to do multiple moves in and out of storage.
Renting a truck to move a one bedroom cross country is a bad idea
This is the one scenario where renting a truck and doing the move "DIY" will actually cost you more.
When you factor in the truck rental cost plus fuel, you're usually looking at a total cost well above other options.
Unless you can find a super low rate on a small rental truck, it's probably best to avoid this option.
For more info checkout our Rental Trucks guide.
Professional movers for hassle-free moving
There are several factors that affect the cost of moving a one-bedroom apartment cross country using long-distance movers. If you want to avoid too much heavy lifting and explore this option, remember to gather this information well before your moving date.
Factors affecting the cost of a full-service move:
Distance:
The distance between your current location and destination is the most significant factor affecting the cost of your move. Simply put, the further you need to move, the higher the cost will be. Professional moving companies who are cross-country movers typically charge per mile or per kilometer, so be prepared for this expense to increase proportionally with the distance of your move.
Moving company rates:
Different professional moving companies have different pricing structures. Some may charge a flat rate, while others may use an hourly rate or a combination of both. It is essential to get free quotes from multiple companies to compare their rates and services. Be sure to read customer reviews to ensure you are working with a reputable moving company.
Weight and volume of belongings:
Your belongings' total weight and volume will also impact your move's cost. Most professional movers use the weight of your items to determine the overall cost. The more items you have, the more it will cost to transport them. Be mindful of this and consider decluttering before your move to reduce the weight and potentially lower your moving costs.
Packing services:
Suppose you decide to use professional movers' packing services. In that case, you will need to account for additional costs, like packing materials — bubble wrap, tape, boxes, and unpacking when you arrive at your new home. While these services and packing supplies can save you time and stress, they will increase your overall moving expenses.
Insurance:
Protecting your belongings during a cross-country move is crucial. Professional moving companies typically offer basic coverage, but you may want to consider purchasing additional insurance to ensure your items are fully protected. This added protection will come at an additional cost.
Additional services:
Some moves may require additional services, such as disassembling and reassembling furniture, storage, or special handling for fragile or valuable items. These services will undoubtedly increase the overall cost of your move by adding additional fees.
Average Cost of using full-service movers for a one-bedroom apartment cross country:
Considering all these factors, the average cost of moving a one-bedroom apartment cross country with professional movers can range from $1,500 to $4,500. This is a rough estimate, and individual circumstances will ultimately determine the exact cost of your move.
While moving a one-bedroom apartment cross country with professional movers can be expensive, the convenience and peace of mind they provide are often worth the investment. To save money, be sure to get a quote from several long-distance moving companies, declutter your belongings, and consider handling some aspects of the move yourself. By doing so, you can ensure a smooth and cost-effective moving experience.
Seasonality
Let's be clear, if you're moving in the summer (April-September) moving companies are going to be far from the cheapest option.
There are plenty of reasons for this, here are five, but the biggest is good moving companies are very busy during the summer and won't be interested in small moves unless you're willing to pay a big premium.
If a moving company is willing to offer you a great rate on a small move in the summer, it's likely they aren't a very good company (remember, all the good companies are busy).
Regardless, here's a list of the best cross country movers for small moves.
Now, the winter (October-March) is a different story.
In the winter, things slow way down and moving companies are willing to offer great deals on small moves.
Timing is everything with this option.

Cost of Long Distance vs Local Movers
Many movers don't know that there are big differences between moving locally and moving long distance. Pricing for these two types of moves is based on different factors and there's a lot more that can go wrong on an interstate move — even with the best companies. Here's a breakdown of costs and considerations for long distance versus local moves.
How much do full-service long-distance moving companies cost?
Conventional wisdom will tell you that hiring professional long distance moving companies is the most expensive option possible when it comes to moving long distances.
Thankfully, that's not necessarily the case! Interstate moving companies like Safeway Moving, American Van Lines, and International Van Lines often offer competitive pricing to attract customers in this bustling industry.
Best of all? Long-distance movers do it all for you – packing services, loading, transport, delivery, and assembly upon arrival without charging a ton of additional fees.
On average, the American Moving & Storage Association says professional movers cost somewhere between $4,300 and $4,800+ for an out of state move with an average distance of around 1,200 miles.
You might pay a little more for additional services and add-ons like a storage unit, moving boxes, packing paper, and full value protection.
Depending on your moving budget, this may be the perfect solution for your upcoming new chapter.
Overall, it's not that much more expensive than renting a truck to move everything yourself, and it's easily the most convenient way to move a 1-bedroom house cross-country.
How much do full-service local movers cost?
If you're not going far with your move, hiring a local moving company is an excellent option that may be more affordable than you think.
Local movers usually charge hourly rates – expect to pay somewhere between $25-$50/hour per mover on the team for a super-simple moving process.
Local movers are ideal for a full-service move where they do all the heavy lifting, but if you can recruit some friends and family to help reduce the workload for the movers, you can significantly cut your costs without the full responsibility of a DIY move.
The best local moving companies have simplified processes and systems in place that make the move as efficient as possible (Read: Less of a headache for you).
If you hire professional movers locally at the right time of year, you can get a comparable or lower price than doing the move yourself.
Not what you were looking for?
Check out other categories that can help you find the information you need!
See All
Hide All