Cheapest way to ship 1 bedroom cross country?
Quick answer: The cost to move a 1 bedroom apartment cross country will range from $1,000 to $4,500 depending on how much you're moving and which moving company option you choose. Professional moving companies will cost anywhere from $1,500 to $4,500 depending on the size of the move. "Do-it-yourself" moving companies like moving containers and rental trucks will range from $1,000 to $3,400 to ship a 1 bedroom coast to coast.

Longer answer:

Most people are surprised by this…The smaller the move, the trickier it is to find cheap shipping options.

Here's the deal:

There is no one size fits all solution.

To ship a one bedroom apartment cross country cheaply you need to compare all moving services.

Let's look at the average cost estimates to ship a one bedroom apartment cross country for all the different moving options.

If one catches your eye, click the name to learn more.
Cost of Moving 1 Bedroom Cross Country
Cargo Trailer
$0-$900
Car with tow power and towing experience necessary
Pallet Shipper
$900-$1,900
Very convenient and affordable for really small one bedrooms
Freight Trailer
$1,000-$3,400
Affordable for larger one bedrooms
Moving Container
$1,500-$3,000
Great for moves with storage
Moving Company
$1,500-$4,500
Very convenient, but costly & bad option in the summer
Rental Truck
$1,900-$3,000
Generally more expensive and a lot of work
If you have more than a one bedroom consider checking out our post on what is the cheapest way to move cross country?
You can also use our moving estimate calculator to get instant moving quotes based on your specific situation.
And if you're shipping a car, check out our list of top auto shippers.
Alright, now let's dive into the details of each option.
Renting a cargo trailer and towing it cross country is cheap!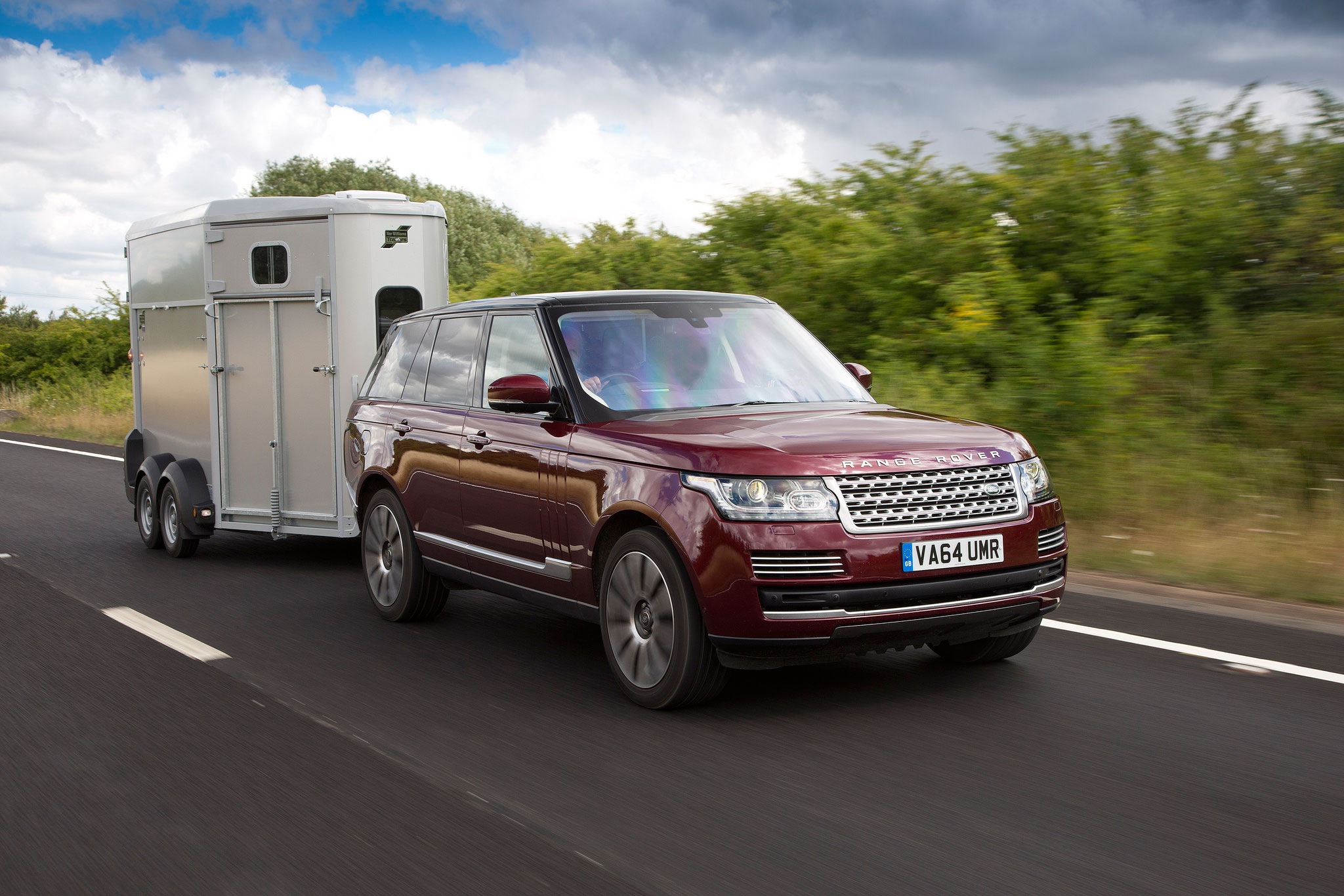 Cargo trailers make a lot of sense if you're already planning on moving a car in addition to your one bedroom apartment.
The only catch is you'll need a vehicle with some towing power in order to make this work.
UHaul is the only national company that rents tow-behind trailers. Rates can range anywhere from $100-$700 (not including fuel).
The reason few companies rent cargo trailers is because driving with a trailer is dangerous- especially for the inexperienced.
If you've never driven with a trailer, it's probably not a good idea to learn on a cross country drive.
For the trailer driving pro, this is the cheapest way to move a one bedroom coast-to-coast for sure.
Pallet shipping is affordable and convenient for smaller one bedrooms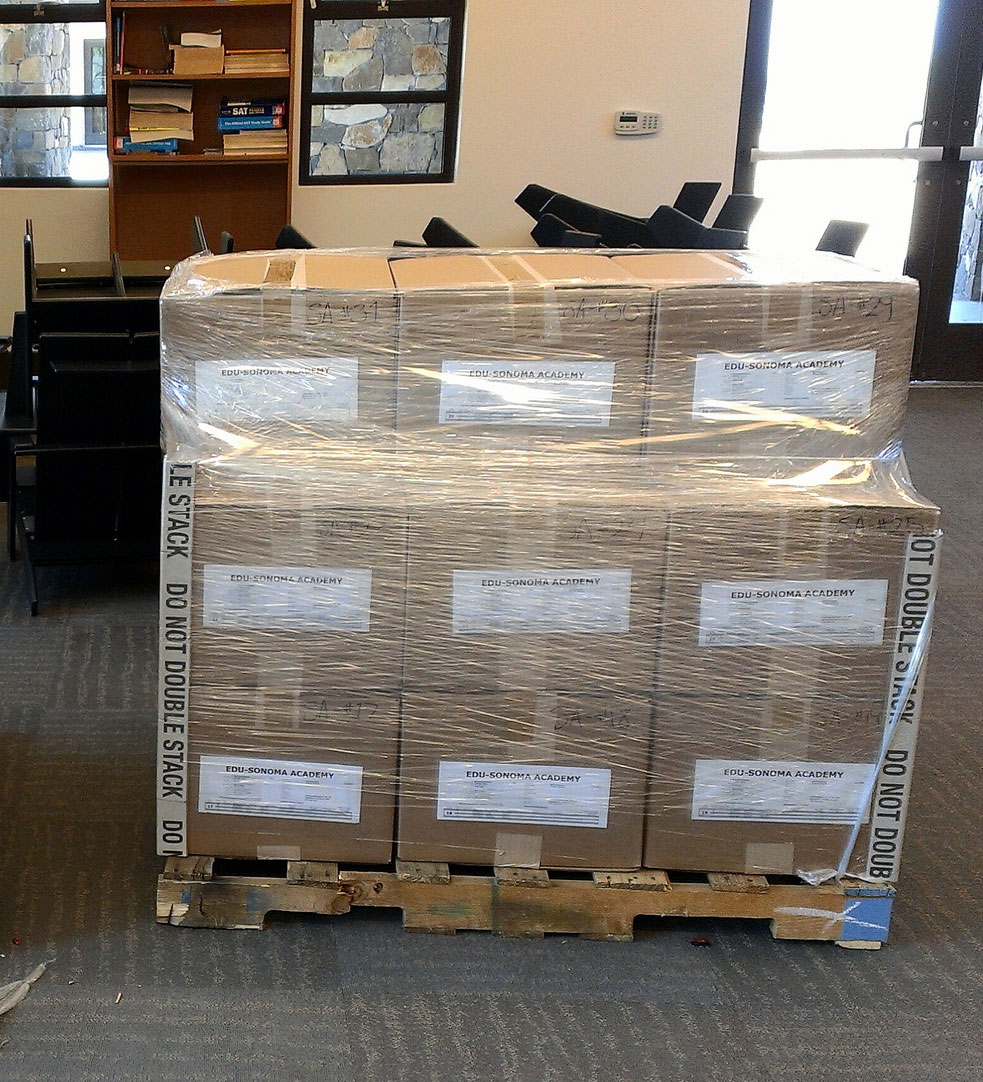 If you are only shipping a few pieces of furniture and 20-30 moving boxes you may want to consider a pallet shipping service.
What is a pallet shipping service? Glad you asked.
Without going into too much detail, these companies allow you to take advantage of commercial shipping rates (think cheaper) by putting everything on pallets.
Confused? All you need to know is if your move is small enough this can be a very affordable and convenient way to ship a one bedroom or studio apartment cross country.
ShipSmart, (866) 333-8018, is one of the best options for this method. Mention moveBuddha to get a 10% discount from them.
Quick note: If you are only shipping boxes (no furniture), you'll want to look into options like Amtrak Shipping
Freight trailers are an excellent option for large one bedrooms
Have a lot of stuff in your one bedroom apartment? No problem!
The freight company will drop off a 28-foot long trailer. You fill it up with just the amount of space you need. Then they'll drive it cross country for you.
Pretty sweet, huh?
Freight trailers are especially affordable if you're moving to a less populated (read: middle of nowhere) area.
The only issue with this option is parking can be tricky. You'll want to make sure there is enough space to park the trailer at your new home.
Checkout our list of best moving freight trailers.
Moving containers are very convenient for delayed moves
Have a gap in your lease or want some time to find a new place to live?
Well, moving containers might just be the best option for you!
Containers are basically portable storage sheds. The container company can bring the container back and forth from their depot to your home as well as ship the container cross country.
Again, parking can be an issue here. You'll need to make sure there is ample room where a container can be dropped off.
Often, this option can be less costly than renting a local storage unit when you factor in the savings of not having to do multiple moves in and out of storage.
Fast delivery
Nationwide
100+ miles moves

Unlimited storage
3 container sizes
Nationwide

Price matching
10% discount
Local/long dist.

Park on street
Labor available
Small moves

4-5 Bdrm Houses
Nationwide
No local moves
Cross Country Moving companies can be affordable in the winter months
A full-service moving company will provide all the loading, unloading, blankets, straps, etc. you need to make your move a breeze. They can even provide full packing of all your boxes so literally have to do nothing. But all this convenience comes at a cost.
Let's be clear, if you're moving in the summer (April-September) moving companies are going to be far from the cheapest option.
There are plenty of reasons for this, here are five, but the biggest is good moving companies are very busy during the summer and won't be interested in small moves unless you're willing to pay a big premium.
If a moving company is willing to offer you a great rate on a small move in the summer, it's likely they aren't a very good company (remember, all the good companies are busy).
Regardless, here's a list of the best cross country movers for small moves.
Now, the winter (October-March) is a different story.
In the winter, things slow way down and moving companies are willing to offer great deals on small moves.
Timing is everything with this option.

Renting a truck to move a one bedroom cross country is a bad idea
This is the one scenario where renting a truck and doing the move "DIY" will actually cost you more.
When you factor in the truck rental cost plus fuel, you're usually looking at a total cost well above other options.
Unless you can find a super low rate on a small rental truck, it's probably best to avoid this option.
For more info checkout our Rental Trucks guide.
Not what you were looking for?
Check out other categories that can help you find the information you need!