Penske Truck Rental Review: Costs & Services
Here's the bottom line: Penske Truck Rental provides moving trucks at an affordable price for those who wish to handle every aspect of their move themselves. With excellent customer service and roadside assistance, Penske is a superb choice for a do-it-yourself move.
89% of users select this mover
At MoveBuddha, we've worked with several happy customers who have chosen Penske Truck Rental for their move, and we'll be sharing their experiences here.
Katie chose Penske for her move from Chicago to North Carolina mainly because she couldn't afford full-service movers. While Penske didn't have the cheapest quote she found during her search, they ended up having the best deal with unlimited mileage and the exact truck size she needed.
Katie loved Penske's low pricing, excellent customer service, and range of truck sizes available. Although a few issues came up during the move, most were not Penske's fault, and she would definitely use Penske to move again.
Katie isn't the only happy Penske customer we heard from, however! Read on to learn more about Penske Truck Rentals and whether or not they might be the best choice for your upcoming move.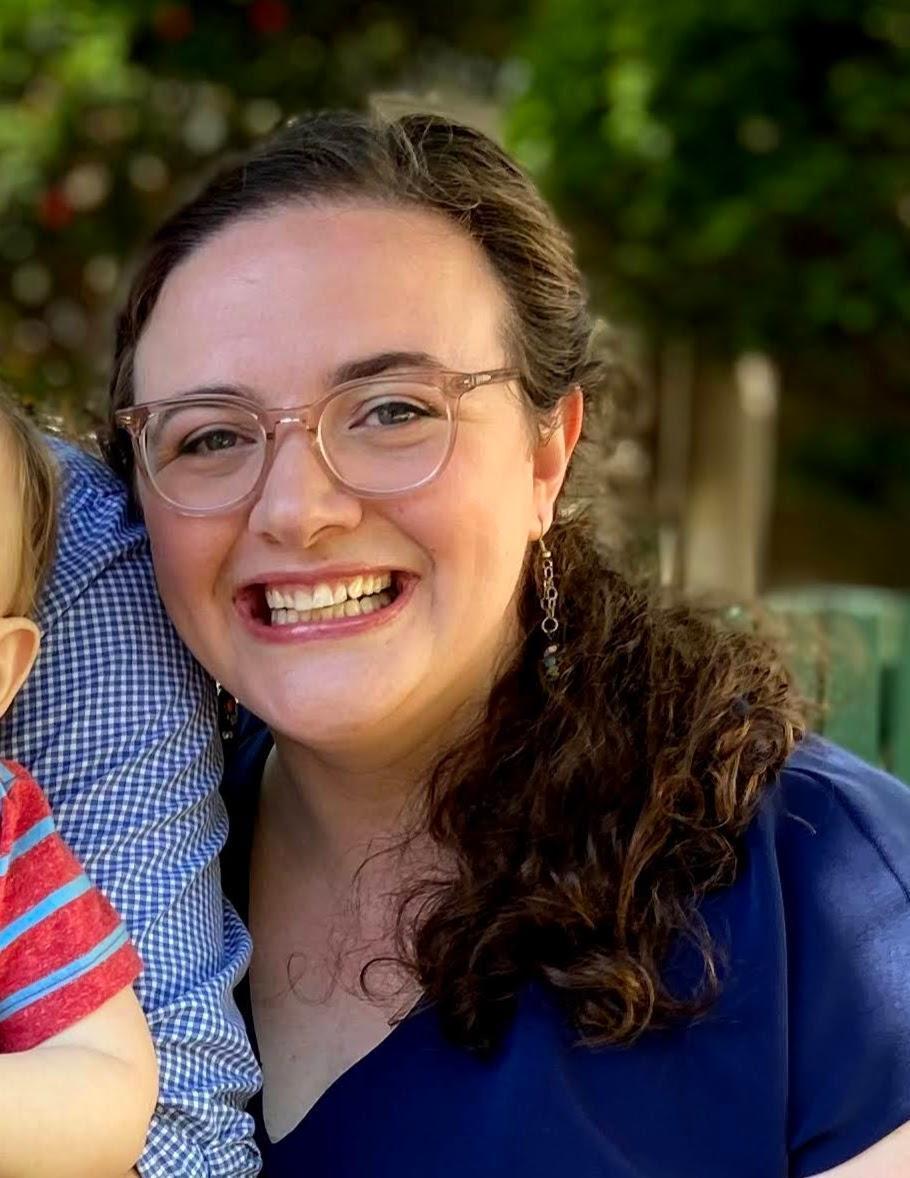 Recommended
Katie's Move with Penske
In September of 2022, Katie, her husband, and their toddler moved from Chicago to Durham, North Carolina. After considering their options, Katie and her husband decided to rent a truck from Penske and do the driving themselves. Learn more about her experience here.
Read The Full Story
Pros & cons of moving with Penske Truck Rental
Provides one-way truck rentals, so you don't have to worry about returning your vehicle when you move
Excellent prices for local moves and long-distance moves
Wide variety of truck sizes and add-ons (like towing equipment, moving blankets, and a tow dolly) to choose from
Unlimited mileage for long-distance moves
Company-covered roadside assistance
Reliable confirmed reservations
There are frequent discounts available
Available in 49 states
Fewer pickup and drop off locations compared to competitors
Not as cheap as some competitors
Customers report that some of the moving supplies booked in advance aren't available when they pick up the vehicle on moving day
Key takeaways
Penske Truck Rental (USDOT#327574) provides moving trucks for people who want to make local or long-distance moves on their own and don't mind driving.
Penske isn't the cheapest of the truck rental companies, but they have a wide variety of truck sizes and provide unlimited mileage on cross-country moves.
Even though they are just a truck rental company, they carry a wide range of moving supplies, such as furniture pads and trailers you can rent or buy to use for your move.
While you'll be doing most of your move on your own, their customer service is highly rated and many consumers enjoy working with Penske.
Jump to the Penske Truck Rental info you're looking for:
Penske Truck Rental pricing: How much it costs to move
One of the best parts of moving with Penske is their free online quotes and easy online booking options. Unlike other moving companies, you never need to speak to a customer service representative if you don't want to.
Additionally, because Penske offers unlimited mileage on all long-distance moves (provided you pick up your truck and drop it off on time), the price you see at booking is the price you'll pay. There are no surprise add-ons and no hidden fees.

Licensed
Insured
Price
rating
4 / 5
Check prices
(844) 847-9517
93% of users select this mover
At A Glance
Limits environmental impact as part of the EPA's SmartWay Program
Non-slip flooring makes loading and unloading easier
Easily choose truck size with their Truck Wizard Tool
read our full review
Check prices
(844) 847-9517
93% of users select this mover
Your total cost with Penske will vary based on the size of the truck you book, as well as the pickup and drop-off locations. Those wanting to use the Penske insurance plan rather than their own personal accident insurance will pay a few hundred dollars extra. It is important to note that all rentals with Penske include a small environmental fee to offset truck emissions — so you know they are doing their part for the environment!
The good news is Penske Truck Rental offers a lot of discounts and promotions. They vary throughout the year but you can check their website to see what's available at the time of your move.
During the booking process, you will have the option to save even more money by agreeing to return your truck to a specific store when you reach your new home. Penske offers these deals to get their vehicles where they need them while passing the savings on to you.
Both Katie and Chandra, two of our Better Moves participants, report that Penske wasn't the cheapest moving truck rental quote they received. However, when they took the unlimited mileage and excellent customer service into account, they both reported that Penske was worth the extra money.
Still wondering if Penske truck leasing is the right choice for your move? Compare their rates with other moving companies using our moving cost calculator.
Personal Truck Rental Pricing Estimates
| Model | Pick Up / Drop Off | Rates / Per Mile Charges |
| --- | --- | --- |
| Penske 26-Foot | Houston, TX (local) | $299.99 per day / .99 per mile |
| Penske 26-Foot | Houston, TX to Dallas, TX (one-way) | $207.00 includes unlimited mileage |
| Penske 26-Foot | New Orleans, LA (local) | $299.99 per day / .99 per mile |
| Penske 16-Foot | New Orleans, LA to Birmingham, AL (one-way) | $1,199 includes unlimited mileage |
| Penske 26-Foot | New Orleans, LA to Birmingham, AL (one-way) | $1,299 includes unlimited mileage |
| Cargo Van | Miami, FL (local) | $149.99 per day / .99 per mile |
| Penske 26-Foot | Miami, FL (local) | $99.99 per day / .99 per mile |
Penske Truck Rental offers a wide variety of services
Founded in 1969, Penske has been in the box truck rental industry for decades. They operate within the United States for local and long-distance moves and offer trucks for local moves in Canada.
Personal truck rentals: Individuals moving across the country or within their city can rent and drive a truck with Penske. You can rent the truck one way or return it to the same location.
Rental truck options: Penske has a wide variety of vehicles to choose from. You can rent a high-roof cargo van or anything from a 12- to 26-foot truck.
Home Depot rentals: Penske has partnered with Home Depot to offer its trucks at all local Home Depot locations. Penske trucks are available through Home Depot in the following sizes: 12 feet, 16 feet, 22 feet, and 26 feet. You can also reserve your Penske truck rental through the Home Depot website.
Insurance plans: You can use your own car insurance plan when you rent from Penske, or purchase their supplemental liability insurance to ensure you are covered in case something happens. You can also book cargo insurance for the items you are moving.
Roadside assistance: All Penske truck rentals are covered by their roadside assistance plan (similar to AAA), so if you have a problem on the road, they will come to your rescue.
Automobile towing equipment: You can use a tow dolly or car carrier from Penske to transport a vehicle. All-wheel-drive and four-wheel-drive vehicles should be transported only with a car carrier.
Moving supplies: Online ordering is available for moving boxes, wardrobe boxes, mattress bags, packing tape, and other moving supplies. Orders of $25 or more are eligible for free shipping. Hand truck dollies are also available for rental.
Self-storage units: They have a system powered by SpareFoot for shopping a massive inventory of storage units. They also promote self-storage options offered by CubeSmart.
Moving labor: Penske promotes loading and unloading help provided through Simple Moving Labor. Simple Moving Labor is a third party provider you can hire to load and unload your truck.
Commercial rentals: They maintain a nice fleet of vehicles for commercial customers. Larger organizations can establish a National Rental Account (NRA) that may include pricing discounts and consolidated billing. Truck drivers can use the Penske Driver™ app, which is free and assists in complying with the Hours of Service (HOS) and electronic logging device (ELD) mandates.
Not sure if Penske or U-Haul so better for your move? Check out our head-to-head comparison right here.
Learn More
How Penske Truck Rental stacks up against the competition
There are many reasons movers choose Penske compared to U-Haul and Budget Truck Rental, two of our top picks for cheapest truck rental companies.
Katie chose Penske for her move from Chicago to North Carolina even though the quote she received from U-Haul was lower. She told us she chose Penske because of their unlimited mileage, so she wouldn't have to worry about exceeding U-Haul's mileage limit.
Plus, Penske books most long-distance moves for five days automatically (you can add more days, if needed). This gave her one extra buffer day that U-Haul didn't offer with their price. Despite one minor hiccup on moving day, Katie would happily use Penske for her move again.
Chandra didn't really have an option when it came to picking Penske but, in the end, she was happy with the company's service. Chandra had to book Penske because U-Haul was unable to loan her a truck and trailer at the last minute (on her move day). She booked Penske and picked up the vehicle within the hour for her move from Georgia to New York.
During the move, she did have an issue with the tire on the trailer, but within hours Penske Truck Rental roadside assistance came to her aid. They were able to replace the tire and get her on her way. She also loved how kind the customer service agents at Penske were during her move.

Recommended
Chandra's Move with Penske
In the spring of 2022, Chandra was accepted into Cornell University. The news was cause for celebration, but it meant that she and her son would have to make the 800+ mile trek from Athens, Georgia to Ithaca, New York. After considering a few of the service providers on our <a href="https://www.movebuddha.com/blog/best-interstate-moving-companies/">best interstate moving companies</a> and Best Moving Container Companies lists, Chandra decided to rent a truck from Budget and do the driving herself.
Read The Full Story
How moving with Penske Truck Rental works
Penske does their best to make your DIY move as easy as possible. Let's take a look at the process of moving with Penske Truck Rental.
Getting a quote and booking
Getting a quote and booking your move can easily be done online using their free quote tool. You can book everything from start to finish online, and there is no need to speak with a representative (unless you want to, of course!). You can also use the Penske app to easily book your move.
Once you reserve your vehicle and put your credit card on file, the quote is binding, and there is no need to place a deposit. Penske guarantees your rental if you book at least 24 hours in advance. This means if you need a particular truck or van, it will be waiting for you on your move day and you don't have to worry about them renting it to someone else.
How Much do Movers Cost?
Get instant ballpark pricing. No email or phone required. It's fast, free, and easy.
Moving day
On moving day, you'll head to the Penske location to pick up your moving truck. You will need to sign a limited damage waiver, show your driver's license, and provide Penske with insurance information if you aren't buying a plan from them. Then you will drive the truck to your home and load your belongings.
Once everything is loaded, you can hit the road to your new home. If anything happens on the road, you can call Penske 24/7 for roadside assistance.
When you arrive at your new home, you will unload your truck, then return it to the location you specified when you booked it. When the vehicle is returned, it will be checked for damage and you will settle the bill. If you put a credit card on file, they will charge it after you sign and you are good to go!
Customers love Penske Truck Rental's unlimited mileage and stellar customer service
Customer reviews about Penske are glowing. The company also has an overall rating of 4 stars on most review sites. Customers mostly love the unlimited mileage.
Unlimited mileage at Penske means when you book a one-way move, you book at a flat cost for the total estimated mileage of your move, and this cost is all inclusive, so you don't have to worry about paying extra for any additional miles. After all, you're busy worrying about your move and the last thing you want on your mind is stress over a few extra miles!
They also love that Penske guarantees your rental, so what happened with Chandra won't happen to any of their customers (as long as they book at least 24 hours in advance). Customers also appreciate that you can book everything online or in the app, so you don't have to worry about scheduling a call with the company.
While every move is unique, Penske does their best to help yours go smoothly, even if they aren't driving the truck for you!
Penske Truck Rental is perfect for people who want to save money
People who are making cross-country or long-distance moves who don't mind driving a truck and want to save as much money as possible should consider choosing Penske for their next move.
Penske is perfect for customers who:
Are making a long-distance move on a tight budget, like a college student
Are comfortable doing most of the heavy lifting (or booking moving assistance from a third-party provider)
Don't mind driving a truck
Have definite moving dates and are willing to pay a little extra to have a guaranteed rental
Need extras like a tow dolly or vehicle trailer
Because Penske is only for DIY moves, it isn't recommended for those who aren't comfortable driving a truck to their new home. While you can hire movers to help you load and unload your vehicle, you cannot hire someone to drive the truck for you.
If you are thinking that a DIY move isn't for you, take a look at some of our full-service moving options available in our best interstate moving companies.
FAQ
Does Penske Truck Rental cost more than U-Haul?
In general, Penske does cost a little more than U-haul for most moves. However,Penske guarantees reservations of truck rental and also provides perks like free 24/7 roadside assistance. With U-Haul, there is the possibility that they will overbook their trucks and you will find yourself with nothing to rent on moving day.
Are Penske trucks clean?
Penske reports that they do clean their trucks between customers to keep them in the best shape possible. However, if you book a last-minute move, Penske cannot guarantee your truck will have been cleaned between the previous booking and your move.
Can you book last minute with Penske?
Penske only guarantees truck availability for moves booked 24 hours in advance. You can still get a truck within the 24-hour mark but your reservation will not be guaranteed.
Not what you were looking for?
Check out other categories that can help you find the information you need!
See All
Hide All