Budget Truck Rental Review: Costs & Services
Here's the bottom line: What Budget Truck Rental offers is all in the name. It's a solid DIY option if you're moving on, well, a budget.
89% of users select this mover
Budget Truck Rental really tries to give you the most budget-friendly moving option out there, offering bottom-dollar base rates combined with a ton of discount programs. Its affordability is one of the reasons we named it to our list of the best rental truck companies.
Budget provides the truck, but all of the work — like packing, loading, driving, unloading, and unpacking — is up to you.
DIY moving options are generally the most affordable types of moves, which means renting a moving truck and doing the heavy lifting yourself is probably your best bet for saving money. Even among DIY moving companies, Budget strives to be one of the most affordable, so it's a great choice if you're really trying to keep costs down.
Read on for our full review.
Pros & cons of moving with Budget Truck Rental
DIY moves are generally more affordable than other moving options
One-way moves and round-trip rentals available
Unlimited mileage on long-distance moves
Discounts available for students, military, AAA members, AARP members, and more
Online reservations on easy-to-use website
Cargo van and pickup truck rentals available
2,800+ locations throughout the U.S.
Add-ons are more expensive than other truck rental companies
Only three moving truck sizes available
Only available in the continental United States
Some consumer complaints about reservations not being guaranteed, resulting in potential last-minute scheduling issues
Key Takeaways
Budget Truck Rental (US DOT#1092543) provides highly competitive pricing for moving truck rentals, though their optional services can add up quickly. To truly enjoy a "budget" experience, you'll need to do most of the work yourself.
They can be used for local and long-distance moves, with unlimited mileage available for long-distance moves.
You can easily make a reservation on their website, but there have been some customer reviews across multiple sites that note reservation mix-ups.
Licensed
Insured
Price
rating
4.3 / 5
Check prices
Visit Website
93% of users select this mover
At A Glance
Competitive base prices with specialized discounts
Round-trip and one-way moves available
User-friendly website makes it easy to book the right truck
read our full review
Check prices
Visit Website
93% of users select this mover
Jump to the Budget Truck Rental info you're looking for:
Budget Truck Rental pricing: How much it costs to move
Budget's truck rental costs are among the lowest in the industry. In fact, they're one of our top picks for cheapest moving truck rentals. And best of all, you can easily get a free estimate on their website.
With that said, there are some things to look out for to make sure you're getting the best possible deal.
First, whether you get unlimited mileage or a per-mile rate in your quote can make a huge difference. Most long-distance moves (more than 400 miles) with Budget Truck Rental include unlimited mileage. If you're moving a shorter distance, make sure to confirm what you're getting so you don't get stuck paying a hefty per-mile fee. Local moves generally charge a base rate plus per-mile fee.
Additionally, moving truck rental companies can charge additional fees that might greatly increase your initial quote. Those fees will be in your rental agreement, so make sure to read all the fine print! Watch out for avoidable fees like late return fees or not returning the truck with the same amount of gas it had when you picked it up.
Purchasing supplemental liability insurance coverage could also increase your total price with Budget Truck Rental.
Below are some sample base rates for different types of moves with Budget Truck Rental. Before you make any decisions about which moving company to hire based on price, you should get personalized quotes with extra costs for insurance, fees, and other add-ons included.
Our moving cost calculator can also help you compare your options. That way you'll know for sure you're accurately comparing rental rates across the board.
| Move distance | 12-foot truck | 16-foot truck | 26-foot truck |
| --- | --- | --- | --- |
| Local, round-trip move (<50 miles) | $29.99 per day, plus $0.89 per mile | $29.99 per day, plus $0.89 per mile | $39.99 per day, plus $0.89 per mile |
| Medium-distance move (~250 miles)* | $1,154 with unlimited mileage | $1,154 with unlimited mileage | $2,990 with unlimited mileage |
| Cross-country move** | $3,509 with unlimited mileage | $3,509 with unlimited mileage | $8,321 with unlimited mileage |
*Estimate based on a move from Phoenix to Page, AZ
**Estimate based on a move from Los Angeles, to Trenton, NJ
Budget Truck Rental offers a wide variety of services
Budget Truck Rental is best known for its competitive prices on moving truck rentals for both local and cross-country moves, making them a great option for budget-minded DIY movers.
89% of users select this mover
However, you can get more from Budget Truck Rental than just a moving truck. Here are some of Budget's other services:
Long-distance moves: Budget Truck Rental is available for local and long-distance moves throughout the continental United States. However, they do not service Hawaii or Alaska.
Vehicle towing: If you need help transporting your car as part of your move, you can also rent a car carrier or tow dolly from Budget Truck Rental. These services must be added to a moving truck rental (cannot be rented separately).
Cargo van and pickup truck rental: For smaller local moves, most Budget Truck Rental locations also offer cargo van and/or pickup truck rentals.
Moving supplies: While you can't get moving boxes and other packing supplies from Budget Truck, you can rent accessories like furniture pads and hand trucks to make it easier to safely load your items into the truck and protect them while in transit.
Protection plans: Budget Truck Rental offers a variety of roadside assistance protection plans, including a physical damage waiver, supplemental liability insurance, and personal accident and cargo coverage. Auto tow protection is available if you use a car trailer to transport your vehicle.
Loading and unloading assistance: Budget Truck Rental partners with HireAHelper if you need professional loading, unloading, and packing assistance for your move. However, these helpers cannot drive the moving truck for you.
89% of users select this mover
How Budget Truck Rental stacks up against the competition
Budget Truck Rental is hardly the only company available in the moving truck rental space, with brands like U-Haul and Penske also proving popular with customers.
Not surprisingly, Budget stands out for its low prices and great discount programs. But those aren't the only factors to consider when comparing Budget to its top competitors.
Budget Truck Rental vs. U-Haul Truck Rental
U-Haul is often the first name people think of when it comes to moving truck rentals. A lot of this has to do with U-Haul's wide availability, with more than 21,000 locations in the U.S. and Canada. That's more than 10 times as many locations as Budget Truck Rental offers.
89% of users select this mover
Additionally, U-Haul also has more truck sizes than Budget – five as compared to Budget's three — and offers moving container rentals.
However, aside from this, Budget and U-Haul provide similar services overall. Budget's prices tend to come out much cheaper. Budget also offers more discounts, which can help you lower your prices even further.
Budget Truck Rental vs. Penske Truck Rental
Penske is another noteworthy competitor to Budget Truck Rental. Among our Better Moves customers, Penske stands out in terms of overall customer satisfaction, making it a solid option for a rental. Check out Katie's moving experience with Penske.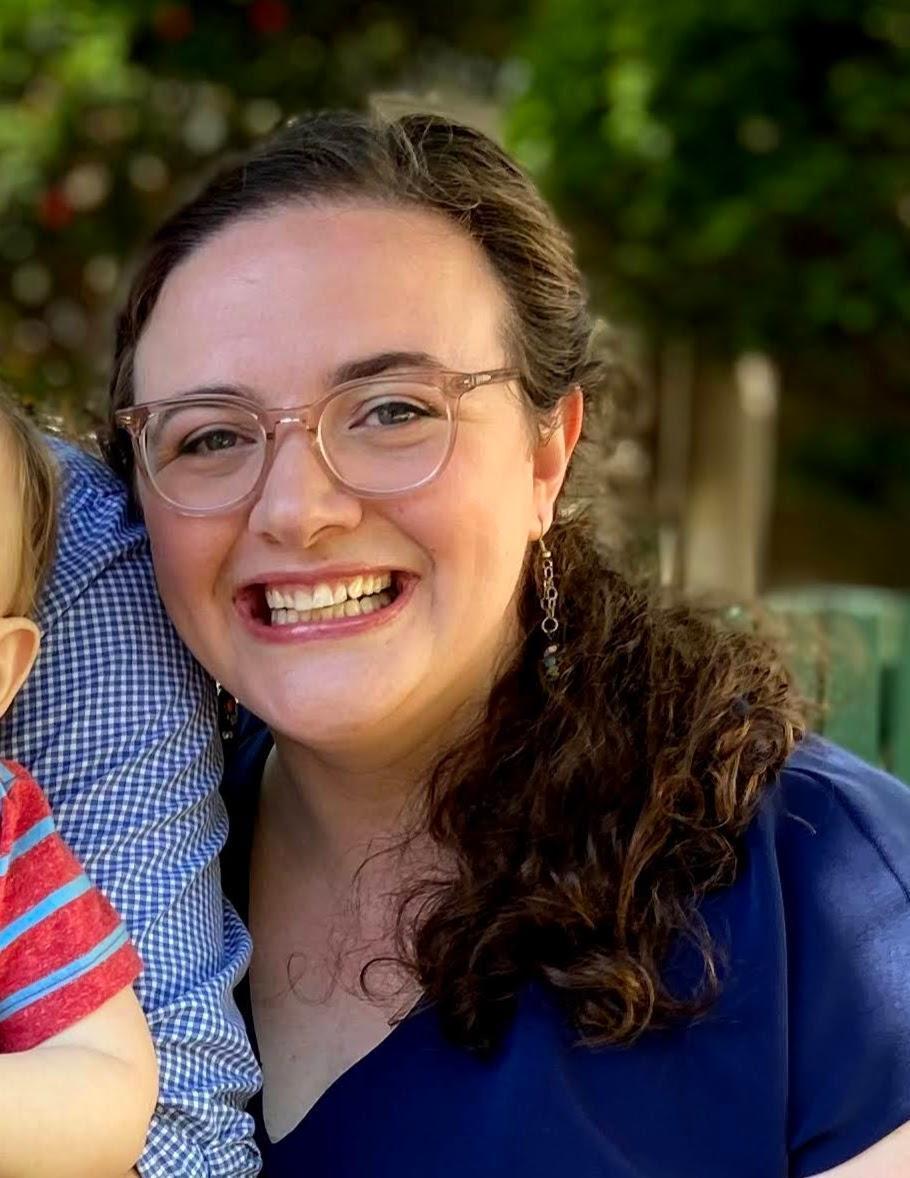 Recommended
Katie's Move with Penske
In September of 2022, Katie, her husband, and their toddler moved from Chicago to Durham, North Carolina. Katie felt like she got a good bang for her buck renting a truck from Penske. In the end, Penske came through with a competitive and accurate quote, easy online communication, and a clean and reliable truck that averaged about 11.5 miles per gallon (which is pretty good for a rental truck).
Read The Full Story
The two companies offer similar services overall, such as unlimited mileage on select rentals and a variety of discount programs, but Penske tends to be more expensive. Penske also has some issues with moving supplies actually being available on the day of the move.
How moving with Budget Truck Rental works
Budget Truck Rental aims to provide an easy, stress-free moving truck rental process.
Getting a quote and booking your moving truck
You can book your moving truck rental and get a quote completely online — no need to make a phone call! To get your quote, you'll just need to plug in your pickup and drop-off locations, as well as your preferred pickup date for your rental.
Based on this information, the company will let you know which truck rentals are available at Budget locations near you, as well as your total quote. These quotes indicate whether your rental comes with unlimited mileage or a base rate plus per-mile fee. Your initial quote only covers the truck rental (which includes a loading ramp and cabin seating), but you can add on extras like car carriers and furniture pads.
Budget Truck Rental requires a $150 refundable deposit, which you can pay with your credit card. You can change or cancel your reservation in advance, but cancellations made within 48 hours of your scheduled pickup will result in a $75 cancellation fee.
Moving day
Moving day with Budget Truck Rental is also fairly straightforward. You'll drive to your previously selected Budget location to pick up your truck, where you'll provide your driver's license and insurance information and sign a waiver and rental agreement.
Once you have your truck, you can take it home and load it up! You'll be responsible for driving it all the way to your new home. After you unload everything, return it to a nearby Budget location, where it will be inspected for damage. Budget will charge you for any truck damages and return your initial deposit at this time.
Budget Truck Rental is perfect for people who want to save money
For DIY movers, few things are more important than saving money — and that's where Budget Truck Rental really shines for both local moves and cross-country journeys.
With that in mind, Budget Truck Rental is perfect for movers who:
Are moving on a tight budget
Don't mind driving a moving truck
Are able to do the heavy lifting themselves
Are looking for one-way rentals and unlimited mileage for a long-distance move
Potentially need extra features like a car carrier or furniture pads
Don't mind relatively limited truck size options
On the other hand, Budget Truck Rental isn't recommended for people who aren't comfortable with the idea of a DIY move — especially those who are worried about driving a moving truck.
If this is the case, you might be better served looking at a full-service mover, such as those on our picks for the best interstate moving companies and best long-distance moving companies.
Don't want to do a DIY move? Check out our list of the best long-distance moving companies for help on your move.
Learn More
FAQ
Is Budget Truck Rental cheaper than U-Haul?
Budget Truck Rental is generally cheaper than U-Haul and similar competitors like Penske, especially for local moves. Still, it doesn't hurt to get quotes from multiple moving truck rental companies to better compare prices for your specific relocation needs.
What is the largest Budget rental truck?
The largest Budget rental truck is 26 feet. It is generally recommended for two- to three-bedroom homes and can hold up to 10,000 pounds. Budget also offers a 12-foot and 16-foot truck.
What is the gas mileage on a Budget truck?
The gas mileage on a Budget truck can vary based on the size of the truck and how fully loaded it is. Budget's 12-foot truck typically gets eight to 14 miles per gallon (mpg), while the 16-foot truck gets six to 10 mpg. The 26-foot truck gets eight to 10 mpg because it uses diesel fuel instead of regular gasoline.
Not what you were looking for?
Check out other categories that can help you find the information you need!
See All
Hide All