Moving Experience: Katie's DIY Move with Penske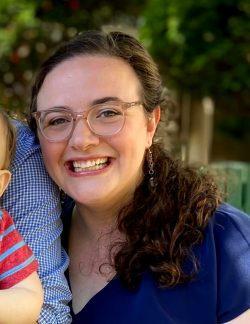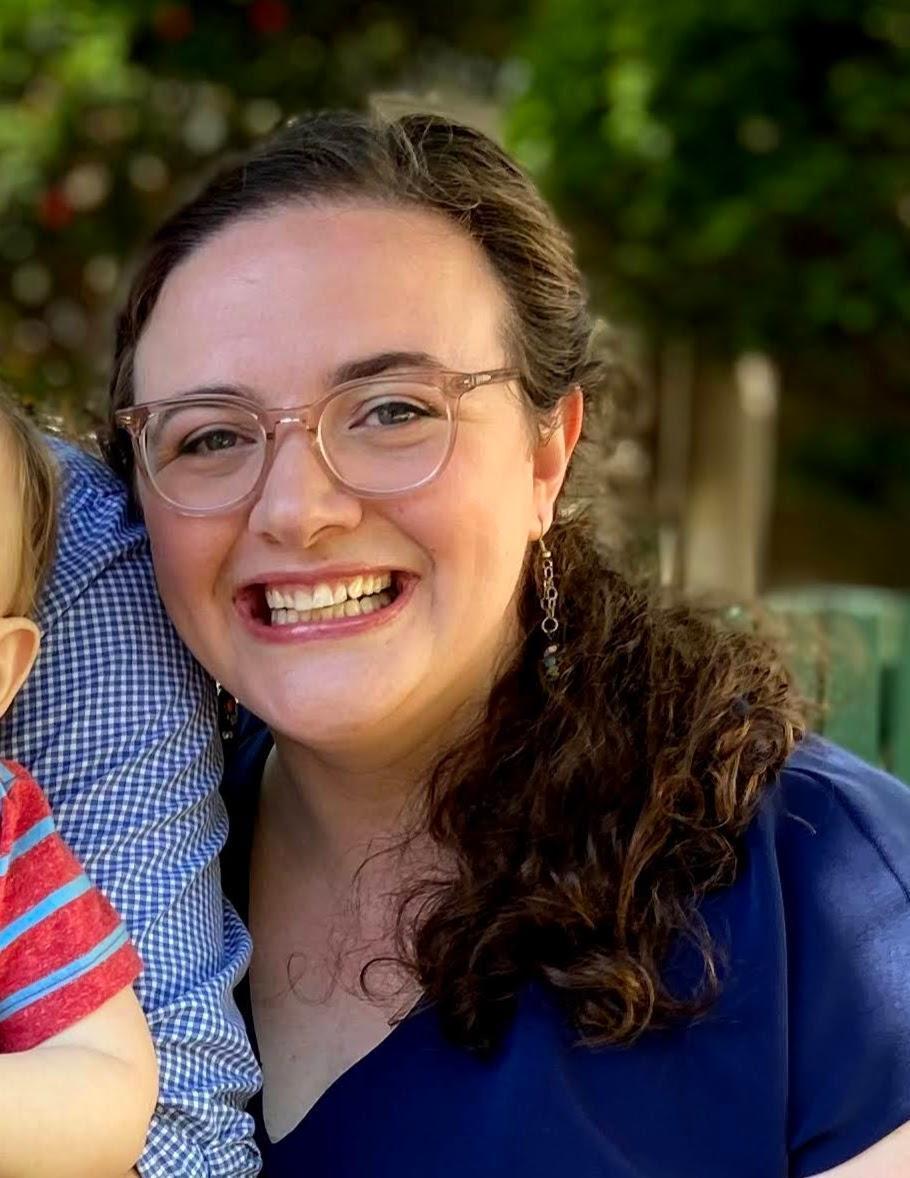 In September of 2022, Katie, her husband, and their toddler moved from Chicago to Durham, North Carolina.
After considering their options, Katie and her husband decided to rent a truck from Penske and do the driving themselves. With multiple vehicle sizes and convenient locations nationwide, it's no wonder that Penske has been a leader in the truck rental business for more than five decades.
On the downside, prices are often higher than the competition, and trucks get reserved quickly during the peak summer moving season.
To take advantage of a $500 relocation stipend and help anyone considering a move like hers, Katie participated in our Better Moves Project by documenting her experiences with Penske and the movers she hired to help with loading and unloading.
So did Katie's service providers make the grade, or was her moving experience less than satisfactory?
In this post, we'll look at what went well on Katie's move, what didn't, and whether she'd use each company again.
Move day takeaways for anyone considering renting a truck from Penske
Communication: Penske communicated adequately throughout Katie's move
Pricing accuracy and transparency: Penske's quote for a one-way trip from Chicago to Durham was right on the money
Service: Katie's Penske truck was clean and ready to go on the appointed day, but only seven of the 12 moving blankets she reserved were available
Overall value: Katie felt like renting a truck from Penske was a good overall value
Would Katie use Penske again? Yes, Katie's truck was reliable and fuel efficient, and she loved how easy it was to get an accurate quote online
Katie's move at a glance
| | |
| --- | --- |
| Moved from | Chicago, Illinois |
| Moved to | Durham, North Carolina |
| Distance | About 800 miles |
| Move size | 3-bedroom apartment, approximately 900 square feet |
| Truck rental company | Penske |
| Moving quote | $1,750 (for a 16-foot truck, one-way with unlimited mileage) |
| Actual cost | $1,750 |
Katie's entire move cost $4,365.92, including packing material, loading and unloading labor, tips, the truck, gas, and lodging.
Katie and her family needed help moving from Chicago to Durham, North Carolina
Quick, somebody get a phone book!
In March of 2022, Katie accepted an offer to join a doctoral program at Duke University. It was huge news, but it also meant that she and her family had to move from Chicago to Durham, North Carolina.
They ruled out full-service movers early on because they were too pricey. Instead, they built their own hybrid move by renting a truck and hiring movers to load and unload.
As a natural planner, Katie was determined to make her family's move as organized and stress-free as possible. However, she was concerned that they'd need last-minute storage due to housing issues and that she'd have trouble getting rid of items they no longer needed. Katie and her husband did the packing themselves to save money, and they moved a few musical instruments and large paintings that needed extra care.
Katie and her husband got multiple quotes before choosing Penske
After seeing a few surprisingly high estimates from full-service movers while using our moving cost calculator as a budgeting tool, Katie and her husband shifted their search to moving container and truck rental companies.
They got the following quotes from moveBuddha and individual company websites:
| Company | Equipment | Estimated cost |
| --- | --- | --- |
| U-Haul | 15-foot truck | $1,654 |
| Penske | 16-foot truck | $1,750 |
| MovingPlace | 12 feet of floor space on a moving van | $1,910 |
| U-Pack | 13 feet of floor space on a 28-foot trailer | $2,232 |
| PODS | 16-foot container | $3,754 |
| 1-800-PACK-RAT | 16-foot container | $3,989 |
| Zippy Shell | 15-foot container | $4,040 |
They initially decided on using MovingPlace, but since the company didn't service their destination address, they rented a truck from Penske instead. Katie and her husband also hired movers for loading and unloading because carrying heavy furniture and boxes while watching a 2-year-old wasn't an option.
Here's how their moving quotes looked:
| | |
| --- | --- |
| S & L Express (booked through HireAHelper) | $513.46 – 3 movers for 3 hours in Chicago |
| TROSA Moving (referral from their realtor in North Carolina) | $1,081.50 – 5 movers for 5.5 hours in Durham |
TROSA's quote was high, but Katie paid much less than the estimate because the crew in Durham unloaded the truck more quickly than expected.
Penske came through with the right truck at the right price
U-Haul's quote was lower for a 15-foot truck, but Katie preferred Penske's 16-footer because she thought space might be an issue.
In addition, the fuel mileage estimate for the Penske truck was higher, and the rental period was for five days compared to four with U-Haul. After crunching the numbers, Katie determined that the potential fuel savings and the added luxury of a "buffer day" made up for the price difference.
She also liked that Penske had many positive reviews on moveBuddha and that she could do nearly everything online.
Katie also reserved one bundle of moving blankets from Penske, but she didn't purchase additional insurance because her auto and renter's policies already covered the truck and her household goods.
Penske and TROSA confirmed Katie's reservation and service dates several times the week before her move. To make the most of their limited time, she scheduled her toddler to be at daycare or with grandparents so she and her husband could start decluttering and downsizing, packing, and dealing with housing issues.
There were a few minor hiccups on move day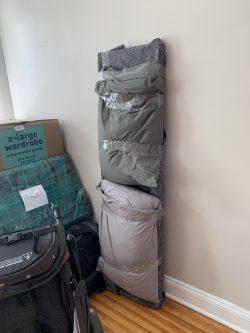 Katie's Penske truck was clean and in good working order when she picked it up, but only seven of the 12 moving blankets she reserved were available.
The movers from S & L Express arrived a few minutes late, but it wasn't an issue because they called to let Katie know they were on the way. The crew was friendly, but Katie wasn't particularly impressed with their moving skills.
Near the end of the loading process, she noticed that they hadn't used moving blankets or shrink wrap to protect her furniture. Katie considered addressing the issue with the crew, but she ultimately chose not to because it was too late to do anything about it.
The crew packed the truck efficiently, but at one point, Katie's husband walked by and noticed a dining room chair on its back with an upside-down box marked "fragile" and a wardrobe carton marked "heavy" on top of it.
Katie and her husband assumed they'd have lots of damage to deal with in Chicago, but this wasn't the case. The crew worked for about 2.5 hours while Katie and her husband ran errands and packed last-minute items.
Katie paid for the loaders via credit card through HireAHelper the day before the move, but payment wasn't released until she confirmed that the job was finished.
The long drive and unloading were relatively uneventful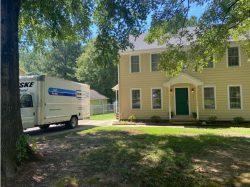 With the first phase of their move in the books, Katie and her family set out on their 800-mile road trip shortly after the truck was loaded on Friday afternoon.
They could have made the drive in a day and a half, but they broke it up into manageable chunks over 2.5 days for their toddler's sake. Still, everyone was exhausted when they arrived at the hotel the first night.
The following morning, they drove to their new home and waited for the movers from TROSA, who arrived on time and got to work after taking a quick look around.
Compared to the movers in Chicago, Katie was impressed with how careful they were. While they unloaded, Katie and her husband told them where everything went and took turns entertaining their toddler in the backyard.
Everything was off the truck and in their new home about an hour later. A few things ended up in the wrong rooms, but this wasn't the movers' fault because some boxes still had labels from previous moves.
Despite concerns about how the crew from S & L loaded their furniture, only a few items were damaged, and Katie's musical instruments and artwork were OK. 
Katie signed an invoice before the crew pulled away, but even though she'd already given TROSA her credit card information, the charge still hadn't appeared on her statement a week after her move.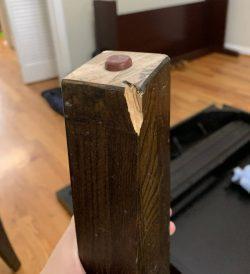 The verdict – did Katie's service providers make the grade?
Katie felt like she got a good bang for her buck renting a truck from Penske. In the end, Penske came through with the following:
A competitive and accurate quote
Easy online communication
A clean and reliable truck that averaged about 11.5 miles per gallon (this is pretty good for a rental truck)
She wasn't thrilled that only seven of the 12 moving blankets she reserved were available on moving day, but it was a non-issue because the loading crew didn't use them anyway!
Katie would consider using Penske on a future move, but she wouldn't use the movers from S & L because they didn't use the pads she rented to protect her furniture. This lack of care was surprising because the company had nearly 3,000 positive reviews on HireAHelper. That said, she may have just gotten a careless or inexperienced crew, so her experience isn't necessarily representative of the company as a whole.
Thankfully, the unloaders from TROSA did a super job, and Katie paid far less than the original estimate because the crew got done in less time than expected.
What Katie learned along the way
Katie recommends the following for anyone considering a long-distance move like hers:
Running errands, stocking up on bottles of water, and getting cash (for tips and miscellaneous expenses) the day before your move
Keeping an eye on the movers (the crew from S & L didn't use moving pads to protect her furniture as they should have)
Packing boxes extra carefully because movers often turn them on their sides, load them upside down, and wedge them into tight spaces
Taking online reviews with a grain of salt (S & L Express had a 4.8-star rating on HireAHelper, but Katie wasn't impressed with how they handled her belongings)
Expect packing and unpacking to take longer than expected
Not relying on free used boxes exclusively because you may not have the sizes you need
Using colored labels and covering up old markings on used boxes to ensure they wind up in the correct rooms on move-in day
A few things could have gone differently, but Katie's move was a resounding success by nearly every measure.
Before signing off, check out these helpful posts:
Not what you were looking for?
Check out other categories that can help you find the information you need!
See All
Hide All