U-Haul Truck Rental Review: Costs, Services, and Reputation
Here's the bottom line: U-Haul is a household name for good reason! The company is available in every major U.S. city, so it's easy to find a pickup and drop-off location. But many customer reviews cite issues with reservations and hidden fees, so you'll need to be thoughtful and proactive to avoid inconveniences.

Licensed
Insured
Price
rating
4.15 / 5
Check prices
(800) 468-4285
93% of users select this mover
At A Glance
More than 20,000 locations with prominent pricing
Rental options include everything from pick-up trucks to 26-foot moving trucks
Gentle-Ride Suspension add protection to avoid damaging your items during transit
U-Box moving containers available if you don't want to drive
read our full review
Check prices
(800) 468-4285
93% of users select this mover
You know the name already — and you likely see one of their trucks on the road nearly every day — so it shouldn't surprise you that U-Haul is among the nation's largest truck rental companies. The company offers very competitive base prices, a wide variety of vehicles and accessories, and a good online platform and mobile app.
However, hundreds of customer reviews note that customer service tends to be mediocre, and their rental agreements have various fees you can easily overlook if you're not careful.
With that said, U-Haul is a convenient moving solution if you're looking for a do-it-yourself (DIY) truck rental service. By arming yourself with the right information, you can anticipate your costs and prepare for your move, but U-Haul may not be the best moving company option for everyone.
Keep reading to delve into U-Haul's moving services, truck sizes, pros and cons, and more so you can decide if this DIY moving company fits your needs.
Pros & cons of moving with U-Haul
Competitive pricing compared to full-service moving companies and self-service container rentals
Several customer support options, including phone, live chat, email, and scheduled callback
Diverse truck sizes (more than Penske and Budget)
Convenient same-day rental for last-minute moves
Trucks include a wide EZ-Load Ramp and specially engineered Gentle-Ride suspension
Has more than 22,700 locations across the U.S. and Canada, making it one of the most widely available moving companies in North America
Climate-controlled storage units
Offers corporate discounts and special rates for certain demographics
Roadside assistance for accidents, flat tires, dead batteries, key malfunctions, and other issues
Local moves can return truck to the same pick-up location
Launched the U-Box program, a self-storage container you can store on your own property or at U-Haul storage facilities
Third-party moving help for an additional cost
Flexible cancellation policy
Warehouses stock all the necessary packing supplies for purchase, including moving boxes, wardrobes, bubble wrap, tape, and more
A lot of undisclosed terms and fine print can lead to extra costs
Many rentals need to be returned the next day
Disjointed customer service experience
Quote process is informal and lacks information that may impact your cost
Check-in process can be clunky if you haven't called ahead
Places a "hold" on your payment method when you book, which acts as a deposit
Customers complain about unreliable reservations
Long-distance moves may cost more if you go over the mileage allowance
Key takeaways
U-Haul has thousands of convenient pickup locations for self-service movers in the U.S. and Canada.
It's a particularly great option if you need a last-minute moving solution with a wide range of truck sizes, from utility trailers to massive 26-foot trucks.
Customers can make reservations for "in-town" local moves or across long distances where other U-Haul locations operate, but the costs aren't always the same as advertised.
89% of users select this mover
Jump to the U-Haul review section that you're looking for:
U-Haul pricing: How much it costs to move
You'll need a credit or debit card to rent a vehicle. However, you may occasionally pay for the rental in cash at the drop-off location. Most locations rent to those without a major credit card for local rentals, but at least a $100 cash deposit is required.
U-Haul charges different rates depending on the vehicle you rent and your location. We wanted to compare apples to apples, so this isn't an exhaustive list of the available options in each location.
| | | | | | |
| --- | --- | --- | --- | --- | --- |
| Pick Up Location | Cargo Trailers | Van 10-Foot | Truck 17-Foot | Truck 26-Foot | Truck |
| Los Angeles | $19.95/day + .79 mile | $19.95/day + .79 mile | $19.95/day + .99 mile | $39.95/day + .99 mile | $39.95/day + .99 mile |
| Phoenix | $19.95/day + .59 mile | $19.95/day + .59 mile | $19.95/day + .79 mile | N/A | $39.95/day + .99 mile |
| Houston | $19.95/day + .69 mile | $19.95/day + .69 mile | $19.95/day + .89 mile | $39.95/day + .89 mile | $39.95/day + .99 mile |
| Chicago | $19.95/day + .69 mile | $19.95/day + .69 mile | $19.95/day + .79 mile | $39.95/day + .79 mile | $39.95/day + .99 mile |
| Philadelphia | $19.95/day + .89 mile | $19.95/day + .89 mile | $19.95/day + .99 mile | $39.95/day + .99 mile | $39.95/day + .99 mile |
You can request a quote online by filling out your preferred pick-up/drop-off locations and expected moving date. It's important to note that U-Haul doesn't offer a binding quote option, so your payment amount can vary.
We also recommend calling your pick-up location directly after making a reservation because customers frequently complain about communication issues within U-Haul's system. You can call 1-800-GO-U-HAUL or use the store locator tool to find a direct number.
While these rates are lower than many competitors, they're often too good to be true. U-Haul's advertised per-day prices don't include mileage, gas, taxes, insurance, or fees.
U-Haul's fees often double or triple the advertised base price. One of the most unexpected charges is the environmental fee. The company charges between $1 and $5 for every rental and applies this money to environment-conscious fleet improvements.
Using our moving cost calculator, you can decide if U-Haul's rates are worth it.
How Much do Movers Cost?
Get instant ballpark pricing. No email or phone required. It's fast, free, and easy.
U-Haul offers a wide variety of services
U-Haul's moving services and rental options include:
Pickup trucks: These generally have an 8-foot bed, a towing capacity of 6,000 pounds, and seating for three people.
Cargo vans: These typically have a 9.5-foot interior depth, with a 245-cubic foot capacity and two-person seating.
Moving trucks: U-Haul's moving trucks come in 10-, 15-, 17-, 20-, and 26-foot sizes. The towing capacities range from 6,000 to 7,500 pounds. The 10-foot trucks seat two people, while all others seat three. There is a per-mile charge of between $0.79 and $0.99, and renters should be aware that these vehicles average only 10–12 miles per gallon of unleaded fuel.
U-Haul truck share: This program is a self-service option for renting a truck booked using a mobile device 24/7. Customers upload their photo, driver's license, an image of the truck's mileage (odometer), fuel level, and any existing vehicle damage. Insurance options are also purchased online.
One-way truck rentals: A one-way rental refers to renting a truck from one U-Haul rental site and returning the vehicle to a different location close to the destination. One-way rentals typically have a flat rate for 24 hours and a mileage allowance.
Trailer rental: Customers may add a trailer unit while making a reservation. For example, they have tow dollies for front-wheel-drive car towing or car hauler units for all-wheel or four-wheel drive vehicles.
Moving help: The Moving Help Marketplace is an online option for hiring labor (movers). A two-hour minimum applies to these orders.
You may also Store with U-Haul and use their U-Box program.

Licensed
Insured
Price
rating
4.15 / 5
Check prices
(800) 468-4285
93% of users select this mover
At A Glance
More than 20,000 locations with prominent pricing
Rental options include everything from pick-up trucks to 26-foot moving trucks
Gentle-Ride Suspension add protection to avoid damaging your items during transit
U-Box moving containers available if you don't want to drive
read our full review
Check prices
(800) 468-4285
93% of users select this mover
U-Haul truck rental options
U-Haul offers a wide range of truck rental options sized to meet your needs. You can review the following sizes and capacity to determine the best rental for your upcoming move.
| | | | |
| --- | --- | --- | --- |
| Length | Dimensions | Volume | Capacity |
| Pickup | 5′ x 10′ x 8′ | Open bed | Small moves and odd jobs |
| Cargo Van | 5′ x 10′ x 8′ | 245 cu. ft. | Small moves and odd jobs |
| 10-foot van | 5′ x 10′ x 8′ | 402 cu. ft. | Studio apartment or one bedroom |
| 15-foot truck | 10′ x 10′ x 8′ | 764 cu. ft. | 1-2 bedroom home |
| 20-foot truck | 10′ x 15′ x 8′ | 1,016 cu. ft. | 2-3 bedroom home |
| 26-foot truck | 10′ x 20′ x 8′ | 1,682 cu. ft. | 3-4 bedroom home |
89% of users select this mover
Insurance coverage options
You can elect insurance coverage at various protection levels:
Safemove: This is a basic coverage plan exclusively for moving trucks. It pays for accidental damage to the vehicle and/or belongings being transported, theft of a vehicle, and a basic medical and life insurance benefit. The maximum (limit) is $80,000, and the price is typically around $15. Safemove doesn't include liability coverage.
Safemove Plus: This plan also applies exclusively to moving trucks and includes all of the benefits of Safemove. However, it includes $1 million in liability coverage. This plan costs roughly $30 per rental, about twice the basic option's price.
Coverage for pickup trucks and cargo vans: The lone coverage option for these vehicles is the Collision Damage Waiver (CDW), which has a $150 deductible. In accidental damage or theft cases, the customer would only be liable for $150. The cost is typically around $10 to $15 per rental.
Potentially liability (costs) for damage incurred
The image below from U-Haul's online rental platform provides estimated costs for damage to moving trucks.


If you can't afford the potential liability costs for the above issues, we recommend you factor insurance costs into your budget.
How U-Haul stacks up against the competition
Customers tend to love U-Haul's model of convenience and same-day service, but it can be harder to plan for a logistically complicated move due to some of the company's internal communication issues.
U-Haul's range of rental trucks is one of its most impressive features. Compared to similar rental truck companies, such as Penske and Budget, U-Haul outperforms in its available options.
The impressive range allows you to rent a vehicle at a competitive price point without overpaying for space you don't need.
However, we caution you against some of U-Haul's deceptive marketing. While advertised rates are notoriously low for the moving industry, the actual rate you pay can be much higher if you're unaware of hidden fees.
Service can vary dramatically from location to location. For instance, a Chicago U-Haul location has more than 375 reviews and an overall rating of 3.6 out of 5. One of the primary complaints about this location is customer service. Examples include lengthy delays in finalizing paperwork during the registration process, having hitches or back racks installed, etc. Several more positive postings mentioned that the location and the rental vehicle were very clean.
A location in Boston has an overall rating of 2 out of 5 stars on Yelp. Several complaints involved the condition of the vehicles, such as one with a broken side-view mirror and a rental trailer with an inoperable tail light. Other posted concerns included discrepancies on the documented fuel and mileage and staff that appeared slow and poorly trained.
Overall, U-Haul has earned its reputation for affordability and consistent availability, but there can be some bumps in the road due to the company's sheer size.
| | Avg. Rental Price | Trailers/Tow dollies available? | Truck Sizes | Pricing |
| --- | --- | --- | --- | --- |
| U-Haul | $993.45 | Yes | 7 | Get a Quote |
| Budget | $1,082.50 | Yes | 5 | Get a Quote |
| Penske | $1,152.43 | Yes | 5 | Get a Quote |
How moving with U-Haul works
U-Haul has several moving solutions, from self-service moving trucks to storage containers, so the process can differ slightly depending on your needs.
Customers can begin the moving process by checking the available rates on U-Haul's website, visiting a local branch, or calling. During this step, you'll identify your size demands and the dates you'll need the vehicle.
If you are moving close enough to the pick-up location to return your rental there at the end, you may pay less than a long-distance move. Either way, you'll want to solidify your origin and destination locations to request an accurate rate. You can also consider insurance coverage at this point.
From there, moving is up to you and whatever help you hire. Customer reviews indicate that there is often confusion on moving day, so we recommend going out of your way to communicate with your U-Haul location after making your reservation. They likely won't check up on you beyond the typical email reminder and confirmation.
89% of users select this mover
You can bring your own moving supplies or purchase them from one of U-Haul's locations. On the day of your move, you can pick up your vehicle, sign the relevant release forms, and head out.
Before you return your vehicle, you'll need to refill the gas tank or risk additional charges. Some locations have a more hands-off check-in and check-out process than others, so it can be as quick as handing over the keys, but it can be as thorough as an inspection.
When you return the vehicle, you will pay the remaining balance minus whatever amount they held as your deposit. You'll want to carefully review your invoice and address any hidden fees you don't understand.
U-Haul is perfect for people with basic self-service moving needs who don't mind reading the fine print
Overall, U-Haul is a good option for basic residential moves and long-distance one-way moving vehicle rentals, but the cost savings can come with some inconveniences. If you're dead set on U-Haul, be sure to read all the agreement terms closely to avoid surprises.
With more than 20,000 locations, you'll likely have a U-Haul site nearby and a strong probability of securing a one-way rental or in-town moving service. The company posts its prices (which are attractive) prominently. However, you should closely review the agreement to avoid unexpected add-on costs and fees.
Based on consumer reviews, you'll likely need to have some flexibility in your moving schedule. Many customers complain that locations are understaffed or have rude employees, and long delays occur after arriving for an appointment to have vehicle components installed.
While U-Haul offers add-on options, such as third-party loading help, these services are outsourced, so the quality and price can vary. Due to the noted communication issues, we recommend U-Haul more for simple moves that don't require significant logistic coordination.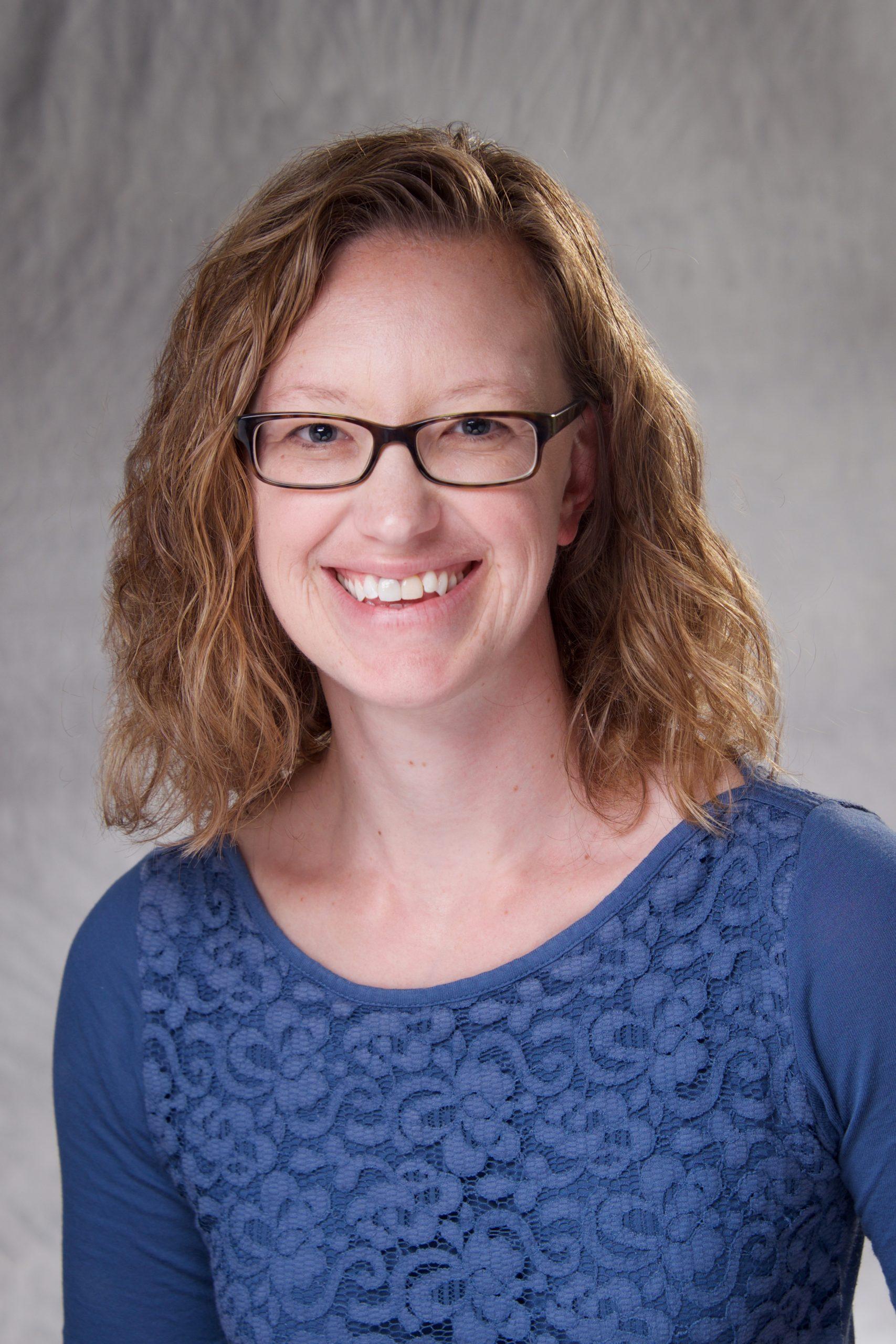 Recommended
Janelle's Move with U-Haul
In June of 2023, Janelle made the cross-country move from sunny California to Nashville, Tennessee with her husband, cat, and dog. She opted for four U-Haul U-Boxes because of their affordability and flexibility. U-Haul made an impressive showing during this move, especially considering the fact that it happened during peak move season.
Read The Full Story
FAQ
Is driving a U-Haul harder than driving a car?
Driving a U-Haul isn't much harder than driving a car. The company employs user-friendly trucks that are intended to simplify the moving process.
Your moving truck will likely be larger than your personal vehicle, but all the functions are the same. There may be an initial learning curve as you adjust to the scale, but it shouldn't be too much trouble for an experienced driver.
What is the most efficient way to load a U-Haul?
There are many ways to load a U-Haul, but we have a few tips that can make the process more efficient:
Assign a point person. This person should stay with the truck and coordinate the people loading the truck. A leader keeps everyone on the same page.
Don't leave any gaps. Think of loading a moving truck like Tetris. Pack items tightly and avoid leaving gaps so your items remain secure in transit.
Put heavy items at the front. Bulk items, such as large appliances and heavy furniture, should be packed closer to the cab to keep the weight balanced.
Pack the truck in sections. Split the truck into sections and pack each fully before moving on to the next. Pack boxes up to the ceiling and tie sections off to keep them still.
Does U-Haul have unlimited mileage?
No, U-Haul doesn't have unlimited mileage. The moving truck company sets an allotted mileage for its reservations. You may exceed this limit, but there will be additional charges.
How old do you have to be to rent a U-Haul?
You must be at least 16 years old to rent trailers and at least 18 years old to rent trucks. Both require a valid U.S. driver's license.
Not what you were looking for?
Check out other categories that can help you find the information you need!
See All
Hide All