Moving Experience: Chandra's Move with Budget/Penske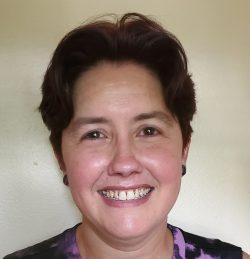 In the spring of 2022, Chandra was accepted into Cornell University.
The news was cause for celebration, but it meant that she and her son would have to make the 800+ mile trek from Athens, Georgia to Ithaca, New York. After considering a few of the service providers on our best interstate moving companies and Best Moving Container Companies lists, Chandra decided to rent a truck from Budget and do the driving herself.
With low prices, generous discounts, and thousands of moving trucks available at service centers nationwide, Budget seemed like the perfect fit, but Chandra had to rent a truck from Penske at the 9th hour due to a move-day mix-up at Budget. So was Chandra's move a nightmare, or did things improve after a rocky start?
To help anyone planning a relocation like hers, Chandra participated in our Better Moves Project by documenting and sharing her experiences with Budget and Penske.
In this post, we'll look at what went well on Chandra's move, where improvements could have been made, and what she learned along the way.
Move day takeaways for Budget and Penske customers
89% of users select this mover
Communication: Budget communicated adequately early on, but things took a turn for the worse when Chandra went to pick up her truck on moving day. Communication with Penske was pretty good throughout her move
Professionalism: The truck Chandra reserved wasn't available on move day because Budget reserved more trucks than they had in stock. Thankfully, Penske came through with the truck and tow dolly she needed
Equipment: The truck Chandra rented from Penske wasn't particularly clean. In addition, she experienced two tire blowouts on the tow dolly (one in the middle of the night) and had to drive out of her way to exchange it for a new one
Pricing accuracy and transparency: Penske's $1,200 quote was accurate, but Chandra had a number of additional expenses as a result of her issues with Budget
Would Chandra use Budget/Penske again? Chandra wouldn't use Budget again, and she probably wouldn't use Penske either, considering the equipment issues she experienced
Chandra needed help moving from Georgia to New York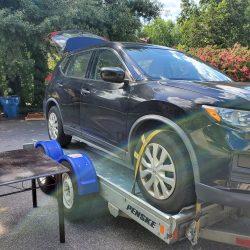 Chandra knew about her move for a year and a half, but she wasn't sure where she and her son would end up because she applied to multiple schools.
She officially decided to attend Cornell University about two and a half months before moving day and was determined to make the most of her limited moving budget. However, she moved at the end of the month during the peak summer season when rates are high and most movers and truck rental companies are booked to capacity.
Chandra used our moving cost calculator to compare prices on different moving options and determined renting a truck was the most affordable choice, but she wasn't thrilled about driving a clunky moving van from Georgia to New York. And worse yet, towing her car behind the truck made it even more nerve-racking.
Chandra was eager to move everything as inexpensively as possible without loss or damage and was also concerned about staying safe out on the road.
Chandra's move at a glance
| | |
| --- | --- |
| Moved from | Athens, Georgia |
| Moved to | Ithaca, New York |
| Distance | About 860 miles |
| Move size | 2-bedroom townhouse (about 4,000 pounds of household goods) |
| Moving companies | Chandra reserved a truck with Budget, but she was forced to rent one from Penske at the last minute |
| Moving quotes | $868.22 (from Budget) $1,200 (from Penske) |
| Actual cost | $2,234.13 (including the truck, fuel, lodging, and movers) |
Chandra got multiple quotes before her move
Chandra used Google and moveBuddha to research potential service providers long before her move date. She considered various options, but most of her estimates were far too expensive for her moving budget.
Here's how Chandra's quotes looked:
| Company/service type | Estimate details | Cost estimate |
| --- | --- | --- |
| Two Men and a Truck (full-service move) | "Ballpark" quote (Two Men and a Truck requires in-home surveys for customized quotes on interstate moves, but Chandra chose not to schedule one) | $9,500 to $11,500 |
| American Van Lines (full-service move) | 3,829 pounds | $4,670 |
| New Leaf Moving Group (full-service move) | 4,000 pounds | $4,142 |
| Mayzlin Relocation (full-service move) | 4,025 pounds | $4,030 |
| U-Pack (freight trailer) | 13 feet of floor space | $2,889 |
| Moving Place (freight trailer) | 12 feet of floor space | $2,500 |
| Penske (truck rental) | 16-foot moving van | $1,200 |
| Budget (truck rental) | 16-foot moving van | $868 |
Chandra did the math and realized she could save money by renting a truck, driving it herself, and hiring movers to help with loading and unloading, thus creating her own hybrid move.
Chandra chose Budget for affordability
89% of users select this mover
After a generous discount, Budget's quote was the lowest of the bunch. In addition to affordable rates, Budget offered better prices for dollies, straps, moving pads, and towing equipment for her car.
Budget's quote included the following:
Unlimited miles for the truck and car trailer
Auto towing protection
A hand truck (box dolly)
A dozen moving blankets
All applicable taxes and fees
With her truck and car carrier reserved (or so she thought), Chandra prepared by decluttering and donating as much as possible. Next, she began packing the items she knew she wouldn't need until arriving in Ithaca. She wrapped her son's large paintings and carefully packed them in sturdy picture boxes for extra protection.
Communication with Budget was adequate in the beginning
Licensed
Insured
Price
rating
4.3 / 5
Check prices
Visit Website
93% of users select this mover
At A Glance
Competitive base prices with specialized discounts
Round-trip and one-way moves available
User-friendly website makes it easy to book the right truck
read our full review
Check prices
Visit Website
93% of users select this mover
Chandra liked that she could do nearly everything on Budget's website without calling in and speaking to a customer service representative.
After booking her move, she got a confirmation email from Budget that included service dates, the equipment she reserved, and her pick-up and drop-off locations. Chandra also hired movers to help with loading in Georgia and unloading in New York.
Moving day was rocky from the start
Budget sent Chandra a text message on moving day letting her know that the truck was ready, but it was gone by the time she arrived at the pick-up location. Unfortunately, Budget "reserved" more trucks than they had.
To make matters worse, Budget's staff made Chandra feel like she was inconveniencing them even though the problem was their fault. Needless to say, Chandra had to scramble to find a replacement. First, she alerted the movers about the mix-up. Thankfully, they were understanding and worked around her schedule.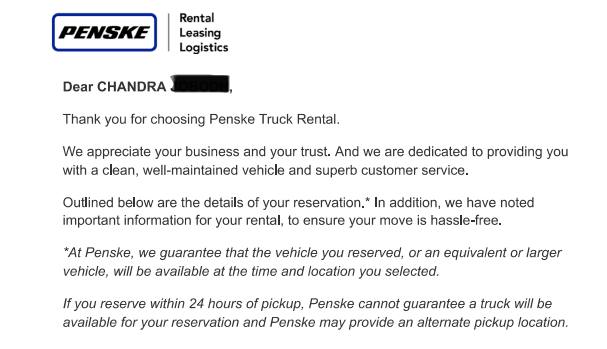 She eventually found a truck and trailer from Penske several hours later after a lot of stress and running around. On the downside, the Penske office was much farther away from her home, and the movers arrived at her house before she did. Ultimately, she had to pay them to sit and wait for an hour until she showed up.
The movers got to work immediately after Chandra arrived, but they handled her things roughly and crushed a few boxes during the loading process. The crew worked for about two hours, and Chandra finished loading the last few items herself after they left.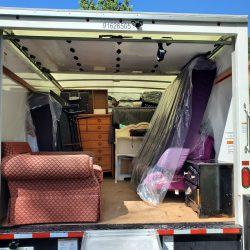 The drive from Athens to Ithaca was no walk in the park
With a stressful moving day behind her, Chandra had a nearly 900-mile road trip to contend with, and it didn't go smoothly. The first tire blowout on the car dolly occurred in the middle of the night, after which Chandra had to make an emergency stop at a hotel to call Penske's roadside service hotline. A service tech eventually showed up and replaced the tire, but it blew out just a few hours later.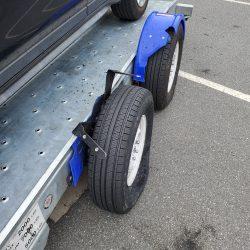 Because the problem was with the dolly and not the tires themselves, Chandra had to drive in the opposite direction to pick up a replacement. Unfortunately, this added hours to her trip, which was already behind schedule. The remainder of the journey was comparatively uneventful, but Chandra and her son were exhausted when they arrived in Ithaca.
Delivery could have gone more smoothly
As if Chandra hadn't dealt with enough issues, the movers she hired to help with unloading weren't available because she arrived in Ithaca a day later than expected.
As a result, she and her son did nearly all the heavy lifting themselves. On the bright side, they settled into their place before classes started.
There was lots of room for improvement on Chandra's move
It never occurred to Chandra that truck rental companies like Budget would reserve more vehicles than they had on hand. This is similar to how airlines overbook seats because there are almost always cancellations, changes, and no-shows.
Unfortunately for Chandra, everybody who reserved a truck from Budget showed up to claim it, and there just weren't enough to go around. Chandra did everything right by reserving her truck three weeks in advance, but she moved during the busiest time of the year when issues like this are relatively common. At the very least, Budget should have foreseen the problem, notified her, and given her a chance to make other arrangements.
Likewise, Chandra didn't consider the likelihood of tire problems with Penske's car dolly. The two tire blowouts added time, stress, and additional expenses to an already unpleasant and pricey move.
The verdict – did Budget and Penske make the grade?
89% of users select this mover
Chandra wouldn't use Budget again or recommend the company to anyone else. Not only did they reserve more trucks than they had, but the staff treated her unprofessionally when she was attempting to resolve the situation. She was pleased with Penske's customer service, but her truck was messy, and the car dolly was unsafe.
All told, she had less than satisfying experiences with both companies, and she didn't feel she got a good bang for her buck. She wishes she would have used Mayzlin Relocation because they were friendly and professional during the quote process and provided lots of helpful tips even though she didn't hire them to handle her move.
What Chandra learned along the way
Chandra's move was far from perfect, but she learned a lot during the process.
To anyone considering a move like hers, she recommends the following:
Planning ahead and preparing for the worst-case scenario (like missing trucks and delays due to equipment issues)
Using a

detailed moving checklist

to help keep you on track
Following up regularly with service providers
Hiring full-service movers (if you have a big enough moving budget)
If possible, we suggest moving in the beginning or middle of the month and postponing your move until the fall and winter when rates are low and service issues are less common. Using a moving cost calculator can also help estimate moving costs.
Before signing off, check out these helpful resources:
Not what you were looking for?
Check out other categories that can help you find the information you need!
See All
Hide All