When Is The Best Time To Move?
Did you know that when you move can be the reason you end up paying up to 30% more for your relocation?There are tons of moving (intentional pun) pieces in the moving industry that can impact your overall experience.

When you move can affect how much you pay and the quality of your move. It can all get overwhelming if you are trying to figure all of this out on your own.

Since moveBuddha has helped thousands of Americans move, we know the ins and outs of the industry. We have created a comprehensive breakdown to help you choose the best moving season for your move.

But before we get started, here are some other links that might help:
Things to Consider About Moving in Each Season:
Winter is the best season to move because there are fewer people moving. Peak moving season is in the summertime where prices are far higher and moving companies have less availability.
Pros and Cons of Moving in Winter (December-February)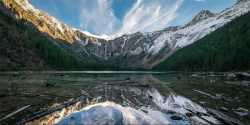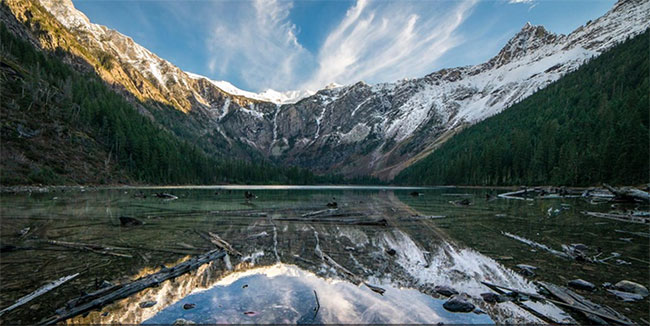 Pros of Moving in Winter
Better Pricing: Winter is off-season in the moving industry. Fewer people move in the winter so moving company pricing is 20-30% lower.
Veteran crews: moving companies only keep their best employees around during the slow winter months. Moving crews in the winter will be more experienced and less likely to cause delays or damage your items.
Fewer delays/cancellations: because it's slower in the winter, moving companies overbook less, have more slack in their schedules, and are less likely to delay or cancel your move. Having experienced moving crews also helps reduce the chances of delays and cancellations.
Better real estate deals: Similar to the moving industry, winter is the slow season for real estate. This just means that fewer people are buying houses. If you are buying a house for your move, you could buy a home at a lower price in the winter.
Cons of Moving in Winter
Ice and snow: Roads freezing over should be real concern for your winter move. Icy roads can cause delays in your move depending on the severity of the situation. Besides affecting the road conditions, harsh weather could slow down your movers and simply make your experience less than optimal.
School: school-age children would be in the middle of their school year. This makes a transition more difficult for some children. Not only would they have to adapt to a new house and new surroundings, but a new school. Children may feel out of place entering a school that's already been in session for a few months.
Shorter days: Shorter days mean less natural light for your move. Movers may have to work in the dark and this would increase the chances of an accident.
Holidays: Holidays are notoriously expensive and stressful. Moving during the holidays would mean an extra expense and stressful situation. Not to mention, moving during the holidays might affect traditions. If you do move during the holidays, be sure to plan to avoid any inconveniences.
Pros and Cons of Moving in the Spring (March-mid May)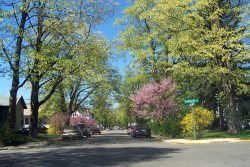 Pros of Moving in Spring
Better weather: The weather during spring should be less harsh than in winter and summer. This avoids all of the negatives associated with extreme heat and extreme cold.
Best time to sell your house: Since most people want to move in the summer, they most likely want to buy a house in the spring. This will allow you to sell your house at a great price.
Good moving deals: Summer is when most people move. The more people moving, the higher the prices are and the more booked moving companies are. In spring the demand isn't as high. Prices should be lower and availability should be higher. Keep in mind that the closer that you get to summer, prices go up steadily.
Cons of Moving in Spring
Pollen: Spring is the season of pollen. Be sure to seal your boxes and cover your furniture to avoid bringing it into your new home.
Unpredictable rain: It's important to prepare for rain. Spring is notorious for unpredictable raining. You should prepare to avoid leaving boxes and furniture outside at any moment.
School: Spring is an important time at school. Especially for older children with: exams, sports, prom, etc. This could make your move more difficult if you have school-age children.
Pros and Cons of Moving in the Summer (Mid May-Mid September)
Pros of Moving in Summer
School is on break: If you're a college student moving or you have school-age children, moving in the summer might be your best bet. The best time day for a student to transition to a new school is the first day of school.
Warm weather: People love being outdoors in the summer. Not to mention, the problems associated with road conditions in the winter months will be long gone.
Longer days: more sunlight for your move. On average, you may get five extra hours of daylight when compared to the winter. This is a significant advantage of moving in the summer. More daylight means your movers will probably not work in the dark. Also, the likelihood of getting your move done in a day is much higher.
Cons of Moving in Summer
Busiest time of the year: moving in the summer is more expensive. Moving companies charge around 20-30% more because more people are moving during the summer. There's no way around this reality. To get the best prices, be sure to book your move as early as possible.
Movers may cancel!: It's a reality in the moving industry. Movers cancel. The high demand for the season means that moving companies have to cancel sometimes.
Lower quality movers: Because the demand is only seasonal, companies hire seasonal movers in the summer months. This means your movers can be inexperienced. This may lead to a higher chance of your items being broken in the move.
Hot! Hot! Hot!: Especially in the southern half of the country, the weather in the summer can be hot. This can make your moving experience more difficult.
Heat sensitive items: Certain items (wine, electronics, and record collections) need special attention under extreme heat.
Learn more about how to protect your items and other must-know tips for summer moves.
Pros and Cons of Moving in Fall (mid-September- November)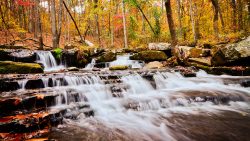 Pros of Moving in the Fall
Best time of year: There's a reason everyone loves this time of year. The weather in the fall is cooler than in the summer. Also, the changing leaves are the perfect backdrop to any occasion.
Less moving demand: Like the weather, the demand for moving companies starts to cool off in the fall.
Road conditions are optimal: Not only is this before the winter freeze, but people are settling back into their normal life in the fall. The traffic of everyone going on vacation and moving has died down by this point.
Cons of Moving in the Fall
School has started: School starts in the fall. It's best to avoid moving in the fall if you have children who are in school.
Best Time of the Month to Move
The middle of the month is the best time to move.
Why? Rental leases.
Most leases turnover at the end of the month so people are apartment hunting and trying to move in those last few days.
Which is why there is less demand for moving companies mid-month. And since it's slower, movers are typically more affordable and more flexible with their scheduling mid-month.
Now, if you have to move at the end of the month that's fine. Just make sure to book a moving company well in advance.
Best Day of the Week to Move
Besides the time of the month, the day of the week is essential to consider when moving.
Here's how annual moves actually break down by day of the week:
Sunday: 8%
Monday: 16%
Tuesday: 11%
Wednesday: 13%
Thursday: 14%
Friday: 20%
Saturday: 18%
The best day of the week to move is Tuesday because it's the slowest day of the week for moving companies. Wednesday and Thursday are also good times to move. Most people have to move during the weekend to avoid missing school or work. That's when moving companies have more demand. If you cannot avoid your move date on a Friday or Saturday, make sure to book your move in advance.
Best Time of the Day to Move
The earlier the better. If you can be the first move of the day for a moving company, do it.
Movers are going to be less tired and fresher in the morning than after moving two other houses that day. We have to remember that movers are people and they can make mistakes. The best way to minimize the possibility of mistakes is by booking them early in the morning.
As I mentioned earlier, it's a reality of the moving industry that movers can cancel. Be the first move of the day to avoid delays or cancellations.
If you are moving locally, movers get paid by the hour. Movers are more likely to work quickly in the morning; before they're tired. By booking early in the morning, you can save yourself money.
It's the little decisions you make when you're moving that can end up saving you a lot of money. Booking in the early morning is one of those things. Also, if you get to move early, you can spend the rest of the day unpacking your new home.
No matter when you decide to move, the earlier you book your moving company, the better. Check out our moving cost calculator for an instant moving estimate.
What is peak moving season?
In the moving industry the four months between mid-May and mid-September are known as the "peak season."
On the flip side, the fall, winter and early spring months are referred to as the "non-peak season."
How do I pick my moving date?
Due to work, leases and renters agreements ending, real estate transactions and kid's school schedules, many families don't have flexible moving dates.
That said, for those who do it's always best to move during the –
Fall, winter or early spring
Middle of the month
Weekdays as opposed to weekends
Remember, in addition to significant savings, moving during the non-peak season often means better service and quicker delivery times if you're relocating to another state.
What is the cheapest month to move?
You'll pay much lower rates if you move between October and March when most moving companies operate well below capacity.
However, if you're locked into moving during the peak season you may still be able to take advantage of non-peak discounts if you book your move months ahead of time.
For example, if you have to move at the end of June, consider booking your move as early as March or April.
Did You Know? 
Local and intrastate movers in regulated states may not be permitted to increase their prices during the summer.
On the other hand, since long-distance movers aren't subject to state regulations, they can (and do) increase their rates seasonally.
What is the cheapest time to move?
To get the most bang for your hard-earned dollars, shoot for a moving day that falls-
On weekdays
Between October and March
During normal business hours
At the beginning or middle of the month
What is the most expensive time to move?
What is the most expensive time to move?
June, July and August
Weekends
The last few days of the month
Holidays such as the Fourth of July, Labor Day and Memorial Day.
Just remember that if you're heading out of state, moving on a Saturday probably won't cost you any more than moving Monday through Friday, but if you need a pick up or delivery on a Sunday you'll probably pay more.
When can you expect the best service?
Why is service usually better during the non-peak season?
Tom Petty said it best – "The waiting is the hardest part…"
As a driver for a big national van line during the '90s, I was often one of hundreds of drivers stuck at truck stops across the country waiting for loads.
In states like California in the fall and winter, it often took weeks.
With most van lines, drivers with empty trucks take a number and wait in line, but in some instances the best drivers (those with the lowest claims) get assigned loads before those who've been waiting longer.
This means that customers are much more likely to get top-notch drivers during the fall and winter, because during the summer loads are usually assigned based on availability only.
That being said, you can ALWAYS expect good service when you choose a vetted, and high quality moving company. 
Not what you were looking for?
Check out other categories that can help you find the information you need!