Cheap Ways to Move Out of State
Did you know that you can move by using the train? It's true! There are so many cheap ways to move that a lot of people don't know about.So, if you're looking to save money on your next move, you'll want to consider all the possible options.

In this post, we're breaking down the cheapest and most cost-efficient way to move. We'll also give you some moving tips on bringing your average moving cost down.

Once you have read up on all your moving options, you can rest assured that you are making the most affordable decisions for your move.

If you're looking at the cheapest ways to a new state, you might find these posts helpful as well:
Best out of state movers – The moving industry is full of shady players. With so much at stake, it's worth hiring a top-rated long-distance mover with verified customer reviews.
How much will your move cost? – Just enter your move dates, origin and destination cities, and the estimated size of your move into our move cost calculator and let the magic algorithms do the rest.
Consider moving containers – It's simple. You load and unload, they drive, and you save big bucks.
Depending on the size and distance of your move, consider the following options:
*Best for Very Small Moves Only
Just shipping boxes? check out our box shipping guide to find the best options for boxes only moves.
For those who have more than just boxes, you've got plenty of options when it comes to moving your furniture and personal items.
How Much do Movers Cost?
Get instant ballpark pricing. No email or phone required. It's fast, free, and easy.
The Standard DIY Option:
Rent a Moving Truck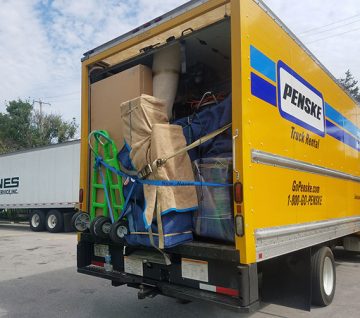 How it Works
Moving truck rental is pretty straightforward. You get the truck for up to a certain number of days and usually some mileage limit. You'll be required to do all the driving and heavy lifting yourself.
Renting a truck is typically considered the default option to move cheaply. But when you factor in gas, hotels, meals, etc.
A Few Tips
Penske, Budget, and U-Haul all will price match against each other, so get quotes from all 3 even if you prefer a particular company.
Make sure to account for fuel costs! Diesel trucks get better gas mileage.
Always try and get the newest truck available, assuming it's the right size.
Always call the day before to confirm your reservation. Have a backup option if they don't have a truck for you on moving day.
---
The Best For Larger Moves:
Rent a Freight Trailer

How it Works
This is the, "You load, they drive" option. Several freight companies offer to drop off a 28' trailer at your house. You have up to 3 days to load, then they drive it to your destination and another 3 days to unload. Pretty sweet deal.
A Few Tips
Freight is especially good for moving from rural areas or moves where you need your items delivered quickly.
Some companies will let you put a car in the trailer as well.
The trailer needs about 40' of space to park, so you need to make sure there is room for it to be parked.
Storage unites are typically expensive and limited to a few months with freight companies.
---
The Best For Storage Option:
Rent a Moving Container
Fast delivery
Nationwide
100+ miles moves

Unlimited storage
3 container sizes
Nationwide

Price matching
10% discount
Local/long dist.

Park on street
Labor available
Small moves

4-5 Bdrm Houses
Nationwide
No local moves
How it Works
Container companies will deliver an 8' to 20' container(s) to your house, you can load it up at your leisure and then have it shipped or stored.
A Few Tips
Great if you don't have a place to live yet and need indefinite storage.
PODS Moving & Storage started the craze back in '97, but many new companies have come to compete.
Prices can vary a lot between companies. It's best to collect at least 3-4 quotes. Learn more about PODS cost
The cheapest container rates for shipping long distances are usually going to come from the companies with locations close to you on both ends of your move. If a company is close by locally but doesn't have a location nearby in the state you're moving to, that will add a lot to your cost.
Check out our list of the best moving container companies and use the moving cost calculator to check container prices.
---
The Best For A Hands-off Move:
Hire a Professional Moving Company
| Company | Quote | Rating | Price |
| --- | --- | --- | --- |
| Best Overall Value | Get A Quote | | |
| Best industry reputation | Get A Quote | | |
| Best customer service | Get A Quote | | |
How it Works
If you have the means and aren't interested in lifting heavy items, out of state movers are your best bet. Full-service moving companies will handle all the loading, driving, and unloading. They can even go as far as to pack your boxes for you, but most people opt to do it themselves.
moveBuddha Tips
Professional movers make moving easy, but the hard part is finding a good company. The industry is fraught with shady moving companies and scammers.
I could write a book on how to find a good mover, but I'll just list some simple red flags:
A simple Google search of the company name turns up very few or no results.
The company isn't listed in any directories or on any review sites (BBB, Yelp, etc.).
A large deposit is required to make your reservation.
They don't have their MC or DOT number prominently placed on their paperwork.
They won't give you any licensure information at all.
Did we mention we made a list of the best out of state movers? Check it out!
---
The Best For Small DIY moves:
Rent a Cargo Van
How it Works
Cargo vans are the ideal option for those who want a DIY move without needing the space of a moving truck. Getting through traffic and parking is significantly easier in a cargo van than in a moving truck. Being a smaller vehicle, you get better gas mileage. On a long-distance move, this makes a difference.
Like a moving truck, you will be charged by mileage and you will be required to do all of the lifting and loading yourself.
Before settling on a vehicle for your DIY move, find out how much space you'll need. You don't want to underestimate your load and get the wrong type of vehicle.
---
The Best Option For Moving In Your Own Vehicle:
Tow-Behind Trailer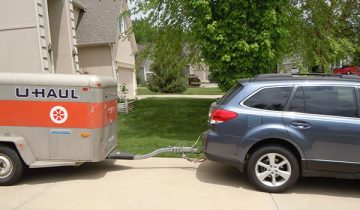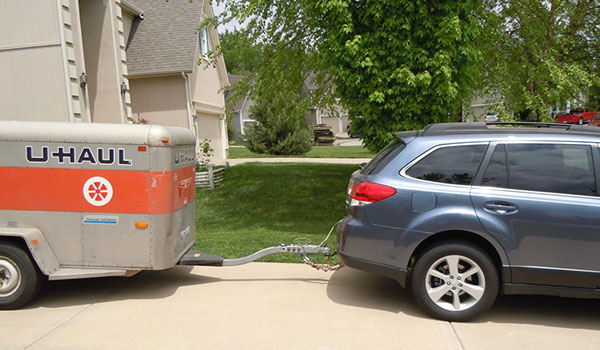 How it Works
You can either rent or buy a tow-behind trailer to hitch behind your car or truck. This is a great option if your vehicle has the towing capacity. A lot of people suggest this as the most frugal way to move and I agree, it's one of them.
A Few Tips
Trailers can be dangerous. If you don't have experience hitching and driving with a trailer, I wouldn't learn on a 1500+ mile moving adventure. Trailers are responsible for a lot of accidents.
Good safety tips for driving with a trailer.
Rent a tow-behind trailer from UHaul.
The ultimate frugal move – buy a tow-behind trailer on Craigslist and then sell it on the other end.
---
The Collaborative Option:
List on a Marketplace – uShip


How it Works
Use the power of the internet. Through well-known platforms such as Facebook and Craigslist, you can find people to help move some stuff for you at the fraction of the cost of a professional mover. If you're considering this option, there's a website called uShip you should look at.
uShip is a marketplace platform specifically for moving. You can post anything from a plant you want to move to your dog to a bulldozer. So if you were looking for someone to ship your bulldozer cross-country, you've found the right platform in uShip. Of course, you're more likely to move something like a piece of furniture or some boxes. uShip is good for that too.
A Few Tips
Discern. Like with anything, if a deal sounds too good to be true, it probably is. Don't risk your belongings with a sketchy offer.
Look at the profile of the transporter for any previous reviews and red flags.
Post your shipment on different platforms. Allow the most offers to find you and pick the best one.
---
The Best For Limited Furniture:
Ship by LTL Freight Carrier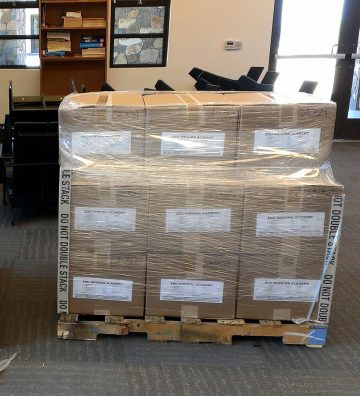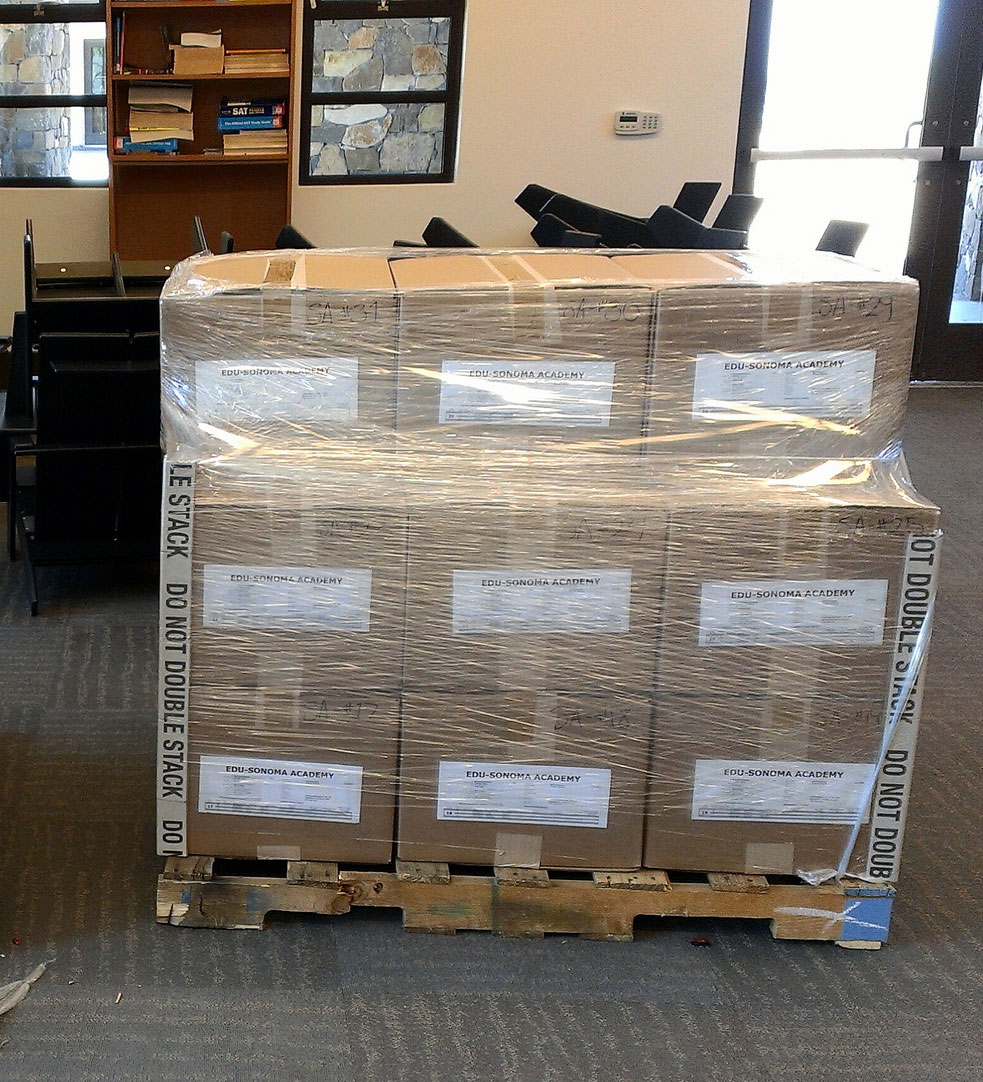 How it Works
Like a normal freight carrier, this is a "you load, they drive" option. LTL means Less-Than-Truckload. That is what makes it different from the other freight option. This is a good option if you have flexibility in terms of how long your move can take and you don't have a whole lot of things to move but you still don't necessarily want to do the whole move yourself.
The way it works is: the freight company consolidates your move with other moves to fill up the truck. It takes longer than having your own trailer but it is more affordable. Think of this as the UberPool option vs UberX. It essentially works the same way.
A Few Tips
Have help loading and unloading the truck. You don't get an extended loading period with this option.
Be aware of the risk of damage to your items. Different people loading and unloading the trailer increases the chances of damage to your items.
You will need to palletize your items. Package them efficiently and well to avoid using extra pallets and to avoid damage.
---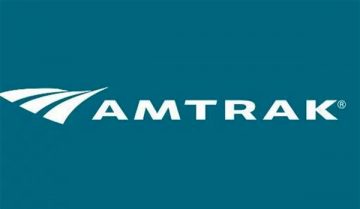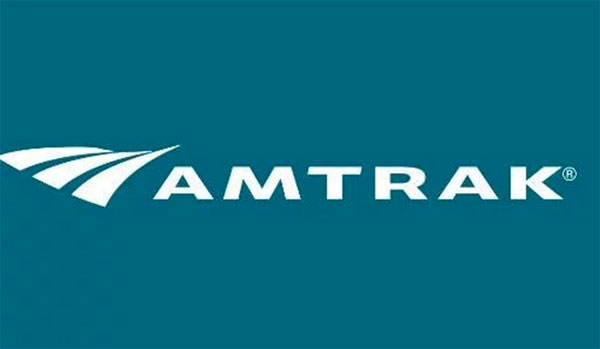 How it Works
This is a fairly unorthodox option but one you may thank yourself for considering. Shipping your items by train can save you thousands of dollars! We call it the most fun option because taking the train is kind of a bucket list thing to do for many people. You get to move cheaply and take the train? Count me in!
There is a flat rate for the first 100 pounds of $67. Every pound after that is $0.57.
The process is also quite simple. Drop off your boxes at the station closest to you and pick them up at the destination. That's it! Unfortunately, to pull this off, there are a few things you have to consider.
A Few Tips
No oversized items or furniture.
Amtrak doesn't allow you to ship valuables, fragile items, or electronics.
You must ship the items from large city to large city. Unfortunately, the network of Amtrak is limited to the largest cities across the country.
Pick up your items within 48 hours of arrival. After that, there's a storage fee.
Remember that this is not a door-to-door service. You have to find a way to get your items to the station and from the arrival station.
You can only ship up to 500 lbs per day. If you need to ship more, you can do it the following days.
---
The Cheapest Option:
Ship by Bus – Greyhound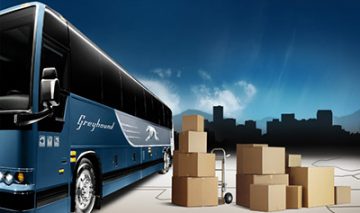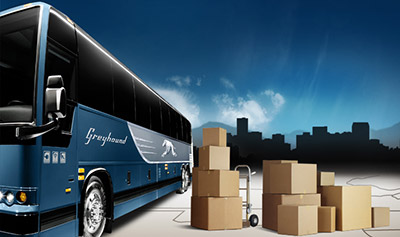 How it Works
If you don't have furniture to move, consider this budget option. Get the items you're moving to the bus terminal and you're good to go. You can ship up to 250 lbs in luggage. It's the most affordable option for a small move out of state.
A Few Tips
Figure out how you're going to get your items to your new home from the destination terminal.
Prepare your packed boxes for rough handling.
Be prepared for delays.
---
The Best Option For Shipping Media:
Ship With a Parcel Carrier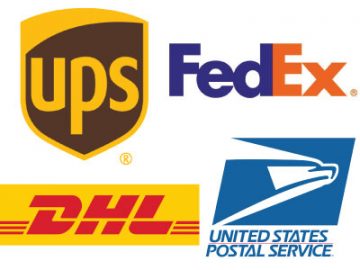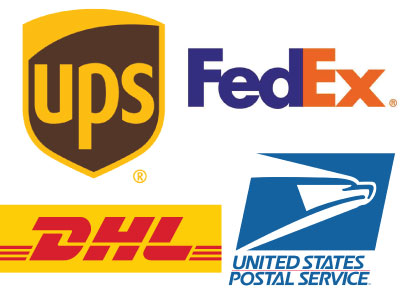 How it Works
Although it may not be the first thing that comes to mind when moving, it's important to consider every shipping option. Shipping your move by parcel works the same way as shipping anything else through this method.
The benefit of this method is that you already know the companies. USPS, UPS, DHL, and FedEx.
A Few Tips
Get quotes from at least two of the companies to get a good idea of what it'll cost.
Use this method for smaller packages, not for anything big like TVs or furniture.
Look into USPS media mail. It's a very affordable way to ship media items such as: books, DVDs, and music.
---
The Best DIY Option For Tiny Moves:
Move by Car
How it Works
You know how this one works. Fill up your car and be on your way. Of course, your move will need to be quite small for this.
One of the main advantages of this type of move besides saving money, is you are moving your car as well as your items. It's also a real benefit that the liability is your own. There's a real comfort in moving in a vehicle that you're already familiar with.
That being said, moving in your own vehicle isn't an option for most people. Check out our list of the best car shipping companies.
---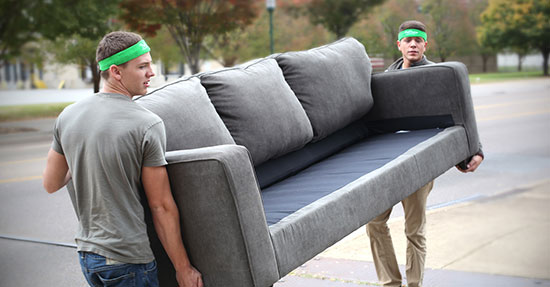 If you just want to hire some moving muscle, there's an app for that…
HireAHelper is a marketplace where you can hire movers to help you on an hourly basis. This is a great option if you're just looking for some extra hands to load a rental truck or pack a moving container.

Other ways to save money when moving
In addition to hiring the right moving services, there are a few other ways to stretch your moving budget during the moving process. Here are a few to keep in mind:
Declutter: Sell things you don't need at a garage sale. You'll earn some extra cash and won't have to move something you don't need.
Get free moving boxes: Ask for extra boxes at retailers like grocery stores, liquor stores, or on Craiglist. We also have a complete guide on how to find free moving boxes. 
DIY packing materials: Save money on packing supplies by using materials you already have at home like blankets, packing paper, bubble wrap, and plastic bags to protect your belongings.
Moving insurance: Check if your homeowner's insurance policy includes moving insurance. This could save you thousands if you end up in a moving pickle.
Remember that as with anything that's budget, there are limits particular to each option. Combine the best aspects of a couple of different options to get the best deals. However, be careful not to overdo this penny-pinching tip. It can get overwhelming dealing with different shipping methods.
If you've made it this far, you likely have a really solid plan put together for your move. If you still have some questions about interstate moves, submit your move to us and we'll help you figure out the best option for your move.
Not what you were looking for?
Check out other categories that can help you find the information you need!