How to Save Money During A Move
A wise person once said –

"Inhale the future, exhale the past."

It's anyone's guess who said it first, but it's relevant because moving to a new home can be the perfect opportunity to start a new chapter in life.

That said, it can be hard on finances too, especially now when so many jobs have been lost due to the Covid-19 pandemic.

But with a little planning and preparation, saving money doesn't have to be difficult.

But be warned –

Hiring the cheapest movers is usually a really bad idea.

In fact, working with high-quality interstate moving companies with verified customer reviews is almost always a better option.

Regardless of which move option you choose, saving money may be as easy as considering the following tips.
1. Get Rid of Things You Don't Need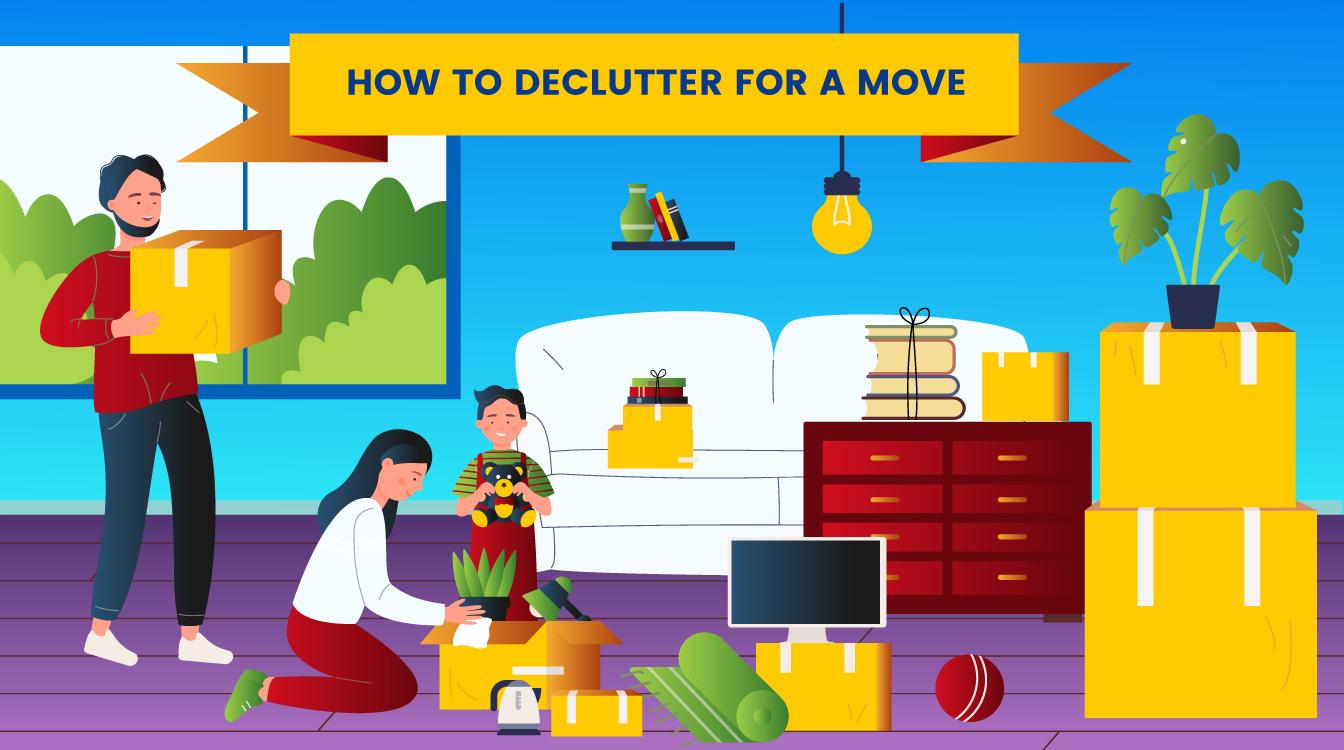 Here's the deal –
There's no better way to reduce move costs than by discarding, donating, and downsizing.
Though channeling your inner minimalist is great, don't make the mistake of beginning the process a few days before the movers arrive.
Instead, start weeks (or months) in advance.
Remember, on local moves you'll probably pay by the hour.
Having a 3-man crew standing around while you sort through hundreds of boxes could cost a bundle.
Instead, spend a few days beforehand deciding which things you can't live without, and which you don't need and won't miss.
In addition to discarding and donating, selling items on Facebook and Craigslist can generate money that can be put toward moving expenses.
And don't forget about good old-fashioned garage sales.
Insider's Tip: Junk removal companies are great options for those dealing with overwhelming clutter, and their services are perfect complements to full-service movers – just remember to schedule them before your move date.
---
2. Move When It's Cheapest
Ever asked yourself –
"Is it cheaper to move in the winter?"
Or,
"Is it cheaper to move during the week?
Yes and yes.
In fact, some movers do more than 70% of their annual business in the peak moving season between May and September, and this demand means higher rates.
Movers love flexible customers, and many offer price breaks to those who move during these low-demand periods:
Winter and fall
Weekdays
The beginning and middle of the month – the last days of the month are the busiest and priciest
In short, saving 10 or 20% isn't out of the question by scheduling your move during non-peak times.
---
3. Rent a Moving Truck

In most cases, DIY moves are cheaper than full-service ones.
But sometimes, like if you're moving from California to Texas, that may not be true.
In other words, the true cost of renting a truck is often higher than expected.
If it does make sense –
And don't forget to account for gas, lodging, and meals (if you're moving long-distance), hiring laborers or rounding up friends and family to help, and the time and expense associated with finding boxes and packing them yourself.
---
4. Rent a Moving Container

Moving across town?
From one coast to the other?
Either way, container moving may be a convenient and affordable option, especially if you're not pressed for time and are doing the packing, loading, and unloading yourself.
With container moving, the company drops a container at your home, apartment, or business, and delivers it to your new address when it's loaded.
Once it's unloaded, you call and they come take it away.
See the best moving container companies.
Insider's Tip: Container moving companies are busiest in the summer too, so make arrangements early and postpone your move until fall or winter if possible.
---
5. Pack Yourself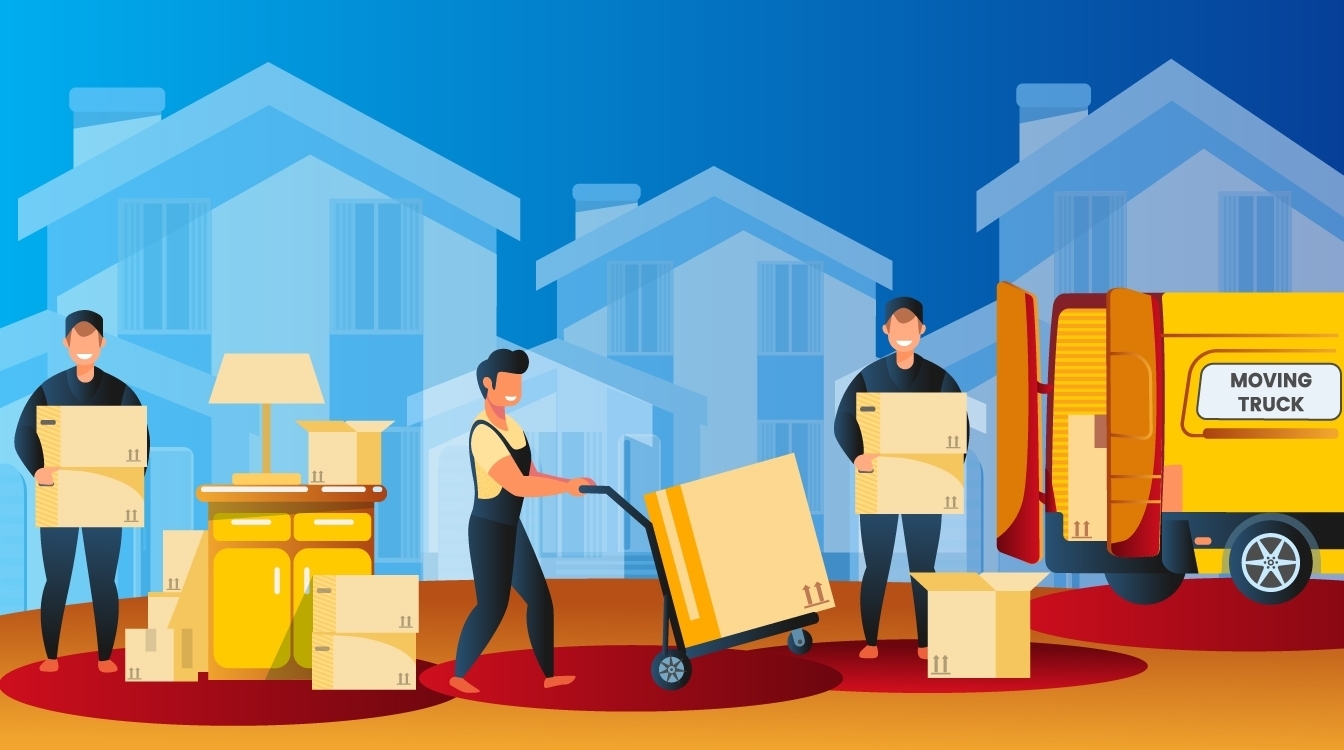 Truth be told, most people would rather walk on hot coals than pack.
But for penny pinchers, it's a great way to save money on a move.
Before buying new cartons, however, ask friends, family, and coworkers if they have any that aren't being used.
Actually, there are dozens of ways to get free moving boxes.
Alternately, a social media "shout out" will reach a much bigger audience as your request is shared and forwarded.
If used packing material isn't an option, consider buying new boxes from home improvement centers, office supply stores, and moving equipment retailers.
They're usually much cheaper than buying from movers.
When it's time to start packing:
Use old newspapers, magazine pages, t-shirts, and towels to wrap breakables
Reuse original packaging for computers, televisions, and small appliances
Use trash bags instead of expensive wardrobes for hanging clothes (just bunch the hangers together at the top and bind them together securely with twine or tape)
Opt for reusable plastic bins instead of corrugated boxes
---
6. Measure Large Items and Access Points
Whether you're using professional movers or going the DIY route, there's no bigger waste of money than moving items that won't fit into your new residence.
This often happens with:
Entertainment centers
King-size beds (with 1-piece box springs)
Appliances like refrigerators, washers, and dryers
To avoid this maddening and costly situation, measure your largest items as well as the doors, halls and stairways through which they'll need to squeeze in your new home.
If the numbers don't match up, revert to the first item on this list.
Insider's Tip: If you're moving far away, realtors, landlords, and current homeowners may be able to take measurements for you.
---
7. Be Prepared For The Movers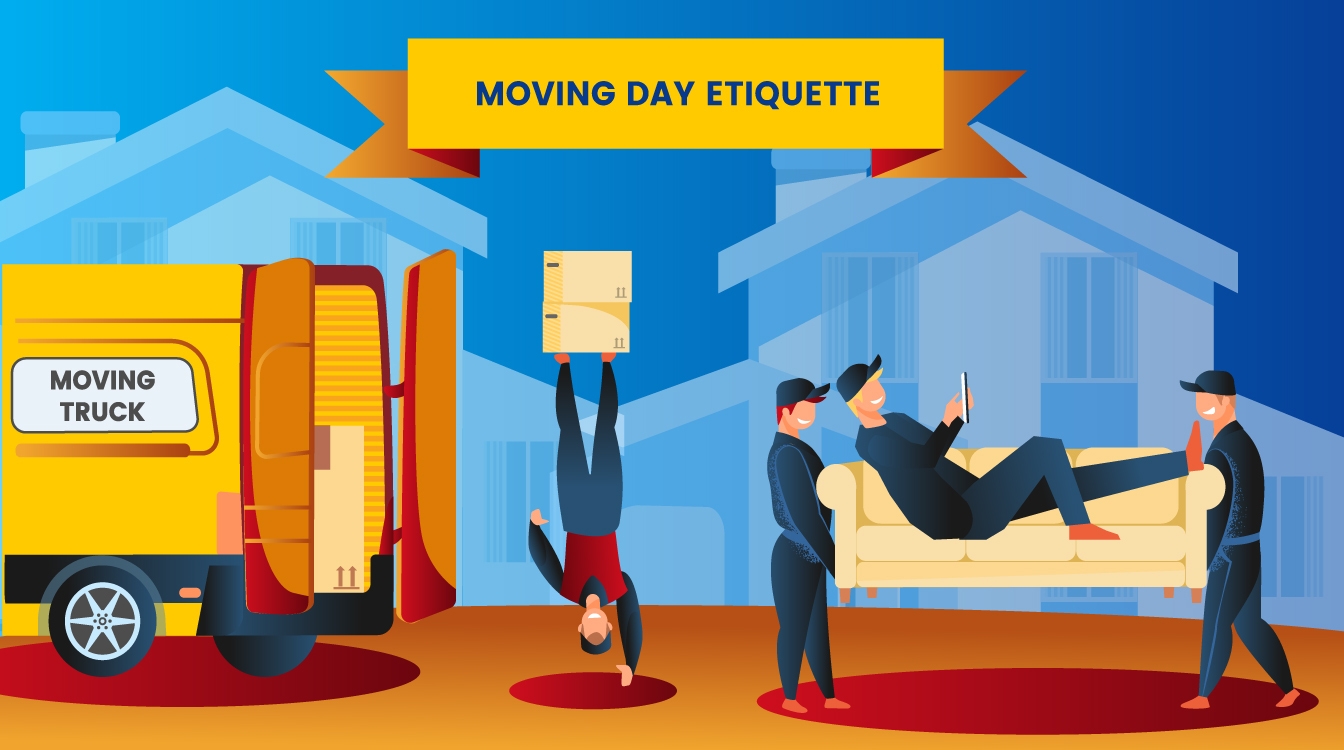 Did you know there's actually something called move day etiquette?
It basically boils down to:
Doing what you said you would (like packing and disassembling tables and beds)
Keeping kids and pets out of the movers' way
Being available to answer questions
Showing your crew appreciation for a job well done (if it's well done)
In a nutshell, the more organized and prepared you are, and the less the movers have to do, the more you'll save.
---
8. Negotiate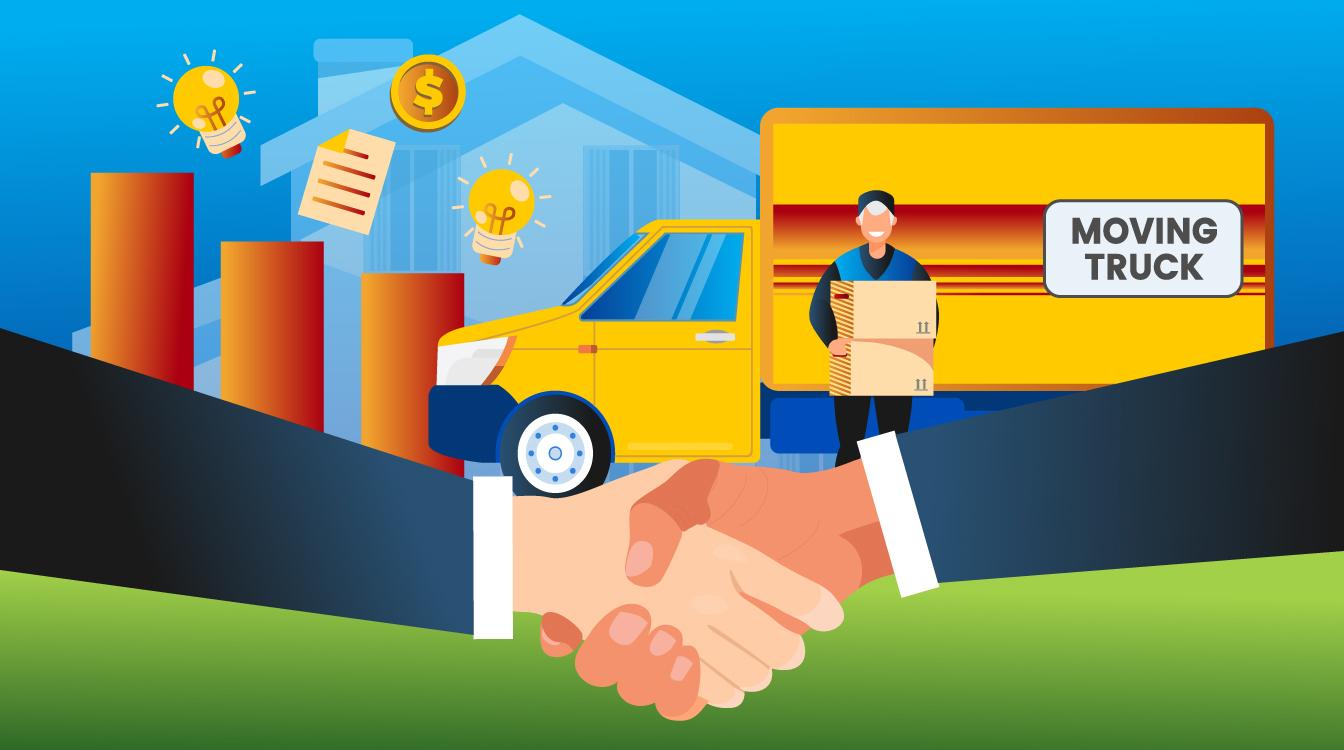 "In any negotiation, the one who first gives a number is the loser." – Kennth Eade
Most of us are lousy at it, but negotiation is a skill that can benefit us in nearly every aspect of our lives, especially moving.
Negotiate With Your Moving Company
Never fall for the old – "How much were you looking to pay?" line.
Instead, get estimates from multiple movers and let them provide you with a number first.
Then compare them line by line, and don't be shy about letting everyone know where they stand.
If your heart's set on one company but they're more expensive or haven't included services the others have, they may be happy to make a few changes to get your business.
---
9. Use Everything in the Fridge
As move day draws near, resist the urge to restock the fridge with things you may end up throwing away.
With dwindling ingredients and cookware packed away, it'll be tempting to eat at restaurants multiple days in a row.
But for a family of four that could easily cost hundreds of dollars.
A rotisserie chicken, a pre-made salad, and a loaf of french bread from the grocery store down the street will likely be much cheaper, and they're healthier too.
Also, keep an eye out for "Buy-One-Get-One Free" pizza coupons and "Early Bird Specials" at local eateries.
---
10. Don't Overbuy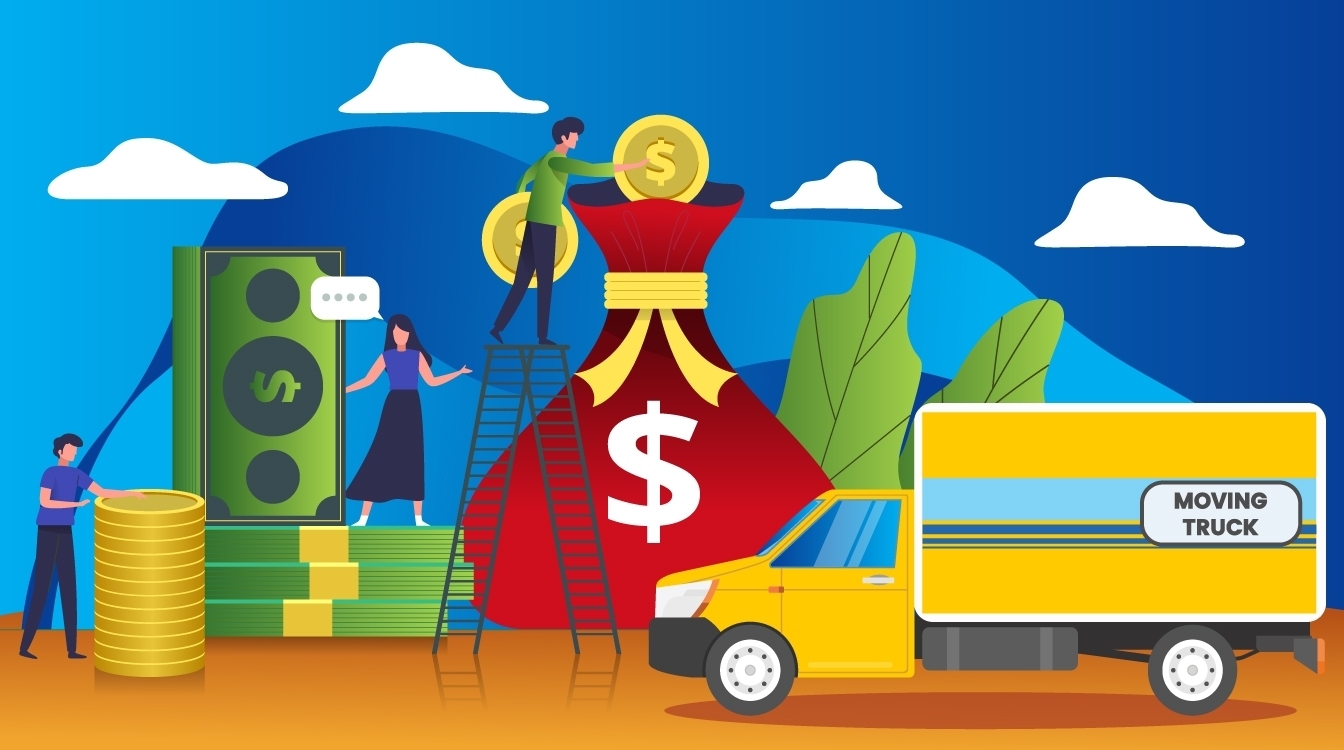 When moving to a new home or apartment, spending money like a Saudi sheik is easy.
On the downside, it often includes buying things you don't need.
Here we're talking about designer bath mats, imported towels, and stainless steel banana hangers from IKEA.
Sure they may look great in your new place, but committing to a temporary spending freeze until you're settled in can minimize pesky retail therapy urges.
After the euphoria wanes, you may find that those old towels aren't so bad and that bananas do just fine on the counter.
---
11. Use Coupons and Look For Deals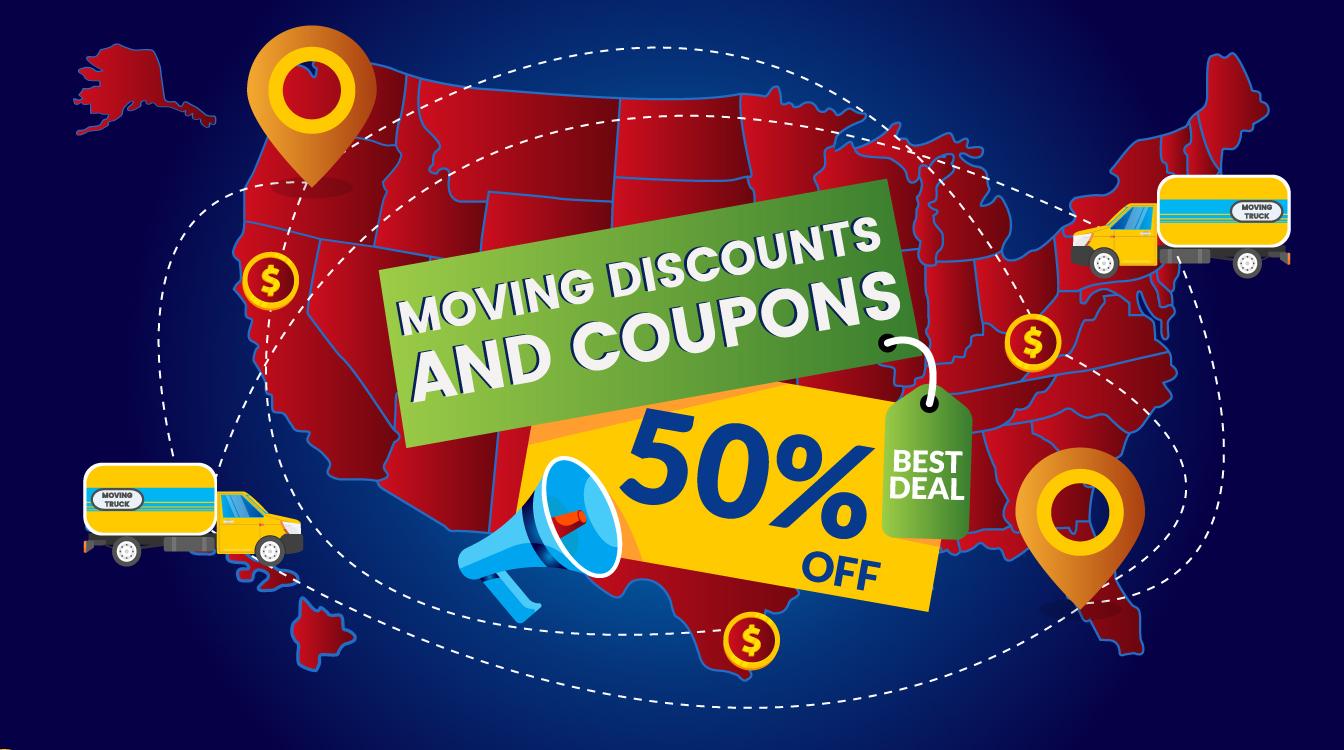 Ever notice how when you fill out an official USPS Change of Address Form you get bombarded with junk mail a few days later?
That's because (dare we say it) the Post Office shares (or sells) that information with everyone from carpet cleaners and pet groomers, to car washes and movers.
Though throwing it all into the recycling bin is eco-friendly, it might be full of useful coupons for free storage, discount movers, and container moving promotions, so take a quick look.
Here are some available moving discounts!
Donate canned goods nearing their expiration date to a local food bank
Designate a "Hardware Box" to avoid having to replace lost nuts, bolts, screws, and washers
Use suitcases, backpacks, and duffle bags to pack clothes, bedding, and pillows
If your furniture is old and worn, don't waste money on expensive insurance
Ask the movers for a "guaranteed price" or "not-to-exceed" estimate
If you're moving out of state, download a copy of Your Rights and Responsibilities When You Move
If you're moving locally, move boxes yourself
Not what you were looking for?
Check out other categories that can help you find the information you need!
See All
Hide All