Moving Experiences: Janna's move with U-Pack
Recently, Janna moved from San Antonio to New York City with the moving container company U-Pack. Janna participated in our Better Moves Project where we offer a $500 grant for moving expenses in exchange for a detailed account of her experience with U-Pack.
In this article, we'll spill all the juicy details about Janna's move including some issues she ran into with parking, her cost breakdown, and her overall experience using U-Pack. Spoiler: it was positive.
U-Pack is one of the largest container moving companies out there with a well-established reputation for long-distance moves. They offer multiple container sizes and an awesome pay-for-what-you-use policy with larger moving trailers. It's a long-distance moving option, only available for moves over 100 miles.
While Janna's experience doesn't represent U-Pack as a whole, it's a great example of what moving with U-Pack can look like.
For a more comprehensive overview, take a look at our U-Pack full review.
Takeaways U-Pack customers should know on moving day
89% of users select this mover
Responsive communication: U-Pack were not proactive with their communication, but the company did respond whenever Janna reached out.
Transparent pricing: After researching several moving container options, Janna settled on U-Pack because they were a budget-friendly option with transparent pricing.
Consider parking regulations in your area: New York City regulations don't allow moving containers such as U-Packs to be delivered to some residential neighborhoods which led to additional costs for Janna.
Minor delays: U-Pack's movers arrived late on both pick-up and drop-off days for Janna's move. Her items also arrived days late at the storage center.
Would Janna use this company again? Yes, Janna would use U-Pack again for a move. She would also consider using PODS as an alternative.
Janna needed help moving from Houston to NYC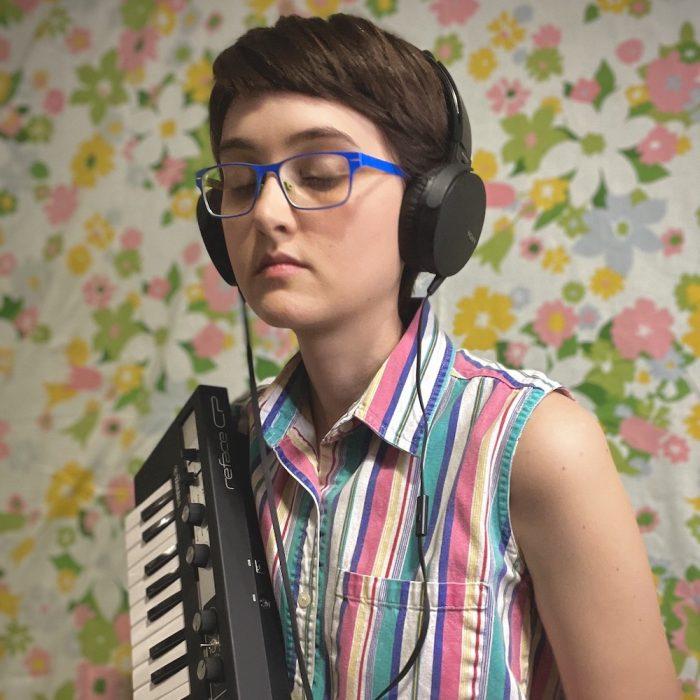 Janna was living in NYC for 4 years as a percussionist for Broadway shows. When the pandemic hit, Broadway shut down and she decided to relocate to Texas because it was more affordable.
Now, she's moving back to NYC to try to make it as a Broadway musician again. She's also been composing a musical that I hope will make it to Broadway.
With her, she's moving a lot of musical instruments such as guitars, bass, keyboard, synth, drum set, percussion instruments, vibraphone, monitors, audio interface, preamp, microphones, and more. So guaranteeing her items were moved safely was a top concern.
About the move
Size1 Relocube (2,500 lbs, 6′ x 7′ x 8′)
| | |
| --- | --- |
| Moving From | San Antonio, Texas, 78209 |
| Moving to | New York, New York, 10031 |
| Distance | 1833 |
| Moving Company | U-Pack and TaskRabbit |
| Moving quote | $1911 for the U-Pack |
| Actual cost* | $2500.98 ($1911 for the U-Pack + $529.98 for the TaskRabbit movers + $60 tip) |
*Note that the additional cost is due to New York City regulations that don't allow moving containers such as U-Packs to be delivered to residential neighborhoods. More on this later in the post.
She chose U-Pack for its affordability
Licensed
Insured
Price
rating
5 / 5
Check prices
Visit Website
93% of users select this mover
After getting quotes from 3 other moving services, Janna chose U-Pack because they were the most affordable option for the services she was looking for.
She knew she could save money by loading and unloading her own container. She initially reached out to PODS who quoted $2500 for the move, but U-Pack had the better offer at $1911.
Janna also knew that she would need to hire additional movers in New York City.
Since U-Pack can't deliver to your doorstep in Manhattan, only Brooklyn and Queens, she had to hire movers to pick up her items from a storage center in New Jersey.
So even with the additional cost of hiring local movers, it made more financial sense to go with U-Pack.
Although, it's worth noting that PODs will deliver to your doorstep in Manhattan.
Communicating with U-Pack was easy
89% of users select this mover
During the process, the U-Pack team answered Janna's questions over the phone on the days leading up to the move.
While they weren't extremely proactive with their communication, they were responsive when she reached out.
She called several times as she kept thinking of more questions. As moving day approached, she was nervous that something might go wrong so she called to clarify some details.
Moving day was mostly seamless
Prior to moving day, Janna packed and secured all of her belongings including several fragile instruments.
On moving day, the U-Pack ReloCube was delivered and Jana loaded her own items into the truck.
It took her about 4 hours to load her items into the U-Pack and it took the mover about 10 minutes to load the U-Pack into the bed of the truck.
The delivery process had some road bumps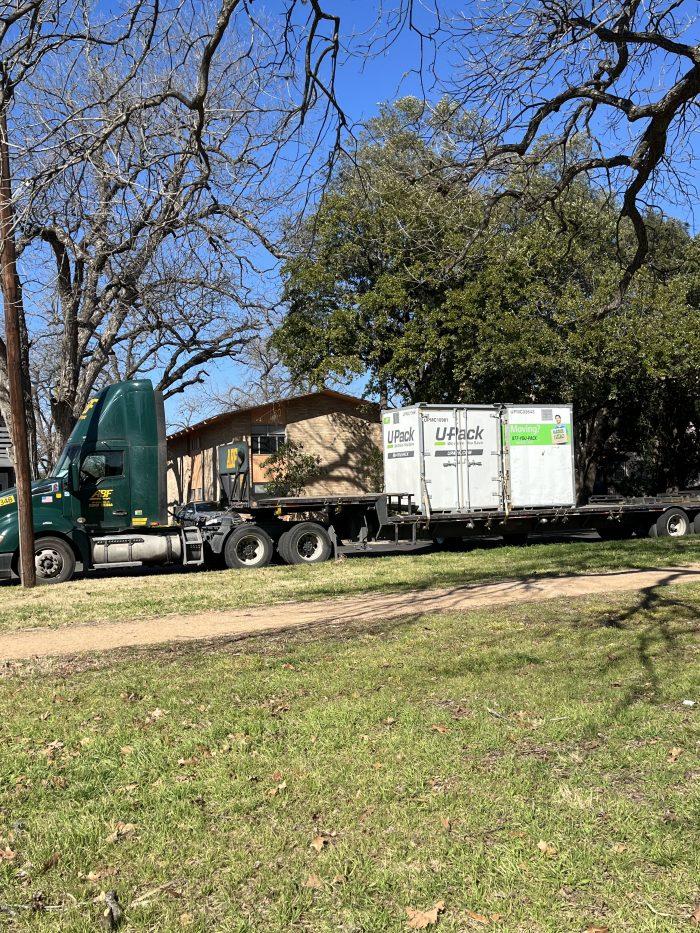 On delivery day, the items were supposed to arrive between 8 am and noon. At 12:15, when the items still hadn't arrived, Janna called their office to check the location.
She called a few times before delivery day to check on the package and learned that her shipment was delayed due to other shipments they were waiting for.
Three days after the designated delivery day, Janna got a text that the U-Pack arrived at the storage center in New Jersey. Then, she hired movers from TaskRabbit to go pick up all of her stuff and bring it to her apartment in Harlem.
U-Pack couldn't deliver straight to my apartment because NYC has restrictions against moving containers on certain streets. Overall, it took the TaskRabbit movers 3 hours total to move her items from the unit to her apartment.
Janna also notes that she has a 2 story apartment and wouldn't have been able to bring her desk or bookshelf downstairs without asking friends for help. We always recommend hiring professional movers over asking your friends or family for help and risking injury.
Other things to consider when using U-Pack
Some cities, such as New York City, have special laws and regulations about moving trucks and containers on city streets. Therefore you may not be able to deliver your unit right to your new home. Check the laws in your area to find out, before moving day.
Janna incurred an additional moving cost due to New York City regulations that don't allow moving containers such as U-Packs to be delivered to residential neighborhoods. This meant that Janna had to hire an additional mover to pick up her items in a moving van, from the storage facility, and deliver them to her apartment in the city.
A few things could have gone differently
According to Janna, she wishes the U-Pack had arrived sooner. This is understandable considering the company was 2 days late on arrival.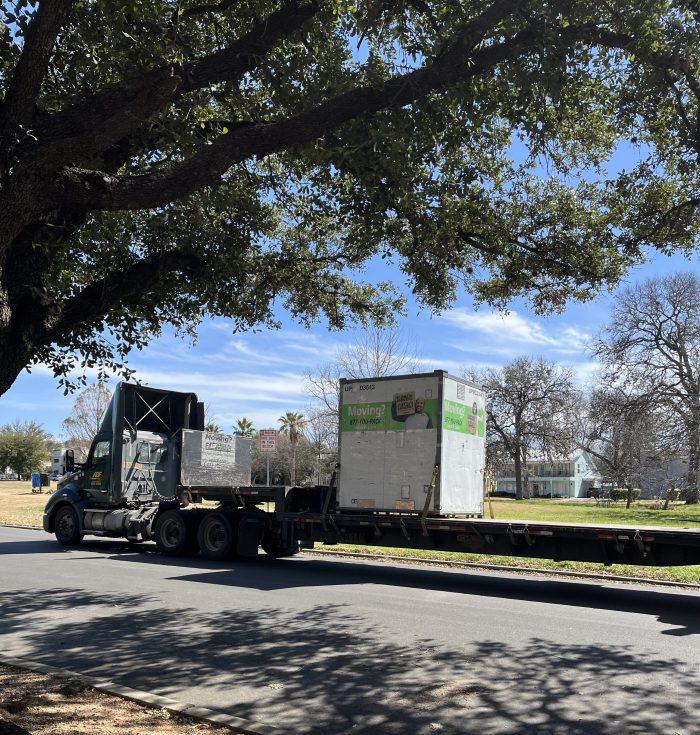 Janna also wishes she had done a better job accurately describing how many things she had to the mover who picked up her items from the U-Pack storage center.
The mover couldn't initially fit everything in his van. This caused Janna to worry because U-Pack was going to charge her to hold her things over the weekend and they were closing in an hour.
Luckily, he figured out how to strap her bookshelf onto the roof of his van and rearrange some things to make them fit.
It can be challenging to accurately estimate how many things you have but can definitely save a lot of headaches come moving time.
While some things did go unexpectedly, Janna would still consider using U-Pack again. Although she would also consider trying out their competitor, PODS, as they might be more reliable and less likely to deliver late.
Want to learn more about U-Pack? Check out these posts:
Not what you were looking for?
Check out other categories that can help you find the information you need!
See All
Hide All