Allegiance Moving and Storage Company Review
Overall Opinion of Allegiance Moving and Storage: The company has good intentions and is committed to customer satisfaction; however, their role as a broker has inherent challenges that commonly plague this industry. After the customer enters the agreement, the driving, labor, and transportation are all provided exclusively by a third-party that is responsible for the outcome. Customers with tight timelines or those needing customized services should consider another option.
Compare Allegiance Moving & Storage to the moving companies on our list of best interstate moving companies.
Jump to the Allegiance Moving review section that you're looking for:
Allegiance Moving and Storage: Moving Services Available:
This organization is a federally licensed interstate broker based in Lake Worth, Florida that has more than 15 years of experience. They are also compliant with the guidelines of the Florida Department of Agriculture and Consumer Services, the state-level agency with oversight in this sector. They have established a nationwide transportation network composed of licensed and insured carriers that offer Allegiance excellent discounts.
State-to-State Moves: They facilitate moves throughout the lower 48 U.S. states for residential and commercial customers. Excellent customer service support is provided and customized services including packing and labor can be added.
Commercial Moving: Businesses small and large are offered personal service based on their needs. Examples include short or long-term storage of equipment or furniture, professional packing services, and more.
Automobile Transport: Vehicle transportation services are typically performed by American Moving Partners and temporary storage services may be available.
Packing and Unpacking: Allegiance will coordinate labor to execute professional packing and unpacking services. This service is recommended for long-distance moves that involve significant time in transport. Customized crates are used for some types of items to ensure safe transport.
Loading and Unloading: Labor may be provided to load and/or unload all articles for transport. These professionals are trained on the best practices for preventing shipping damage and will load accordingly.
Storage Services: Storage prices range from between $0.35 to $0.45 per cubic foot and the monthly minimum is $129.00. Storage units are well-secured and climate-controlled space is available.
Allegiance Moving and Storage: Pros and Cons Summary: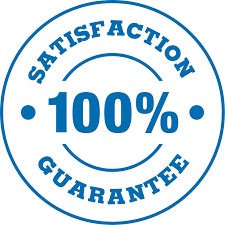 The Good: The Organization Strives for 100% Customer Satisfaction
The management team is transparent regarding their role as a broker and actively seeks to address customer concerns, albeit sometimes unsuccessfully.
The Bad: Salespeople Often Fail to Review Critical Details With Customers
In the overwhelming majority of cases, complaints arise from failures to communicate the specific terms of the agreement. For example, estimates are subject to change, how loading and unloading dates are not guaranteed, and the accepted forms of payment for the final balance.
---
Pros:
They aggressively negotiate prices for their customer with many of the best domestic carriers.
The carrier licenses are verified and they are properly insured to protect the customer.
30 days of complimentary storage is provided for moving customers.
Cons:
The dates of arrival at the origin location and destination are not guaranteed and are subject to change; however, Premium Guaranteed Service (PGS) is available for an additional charge
International moving services are not offered.
Packaging supplies are not offered for purchase online
Pricing estimates are provided exclusively through a consultation with a company rep.
Understanding Terms of The Agreement
The agreement is binding and based on the items outlined in the estimate. Pricing modifications are made in response to changes in the scope of items moved, services provided, etc. Disassembly and reassembly of most types of furniture are included in the estimate. Disconnection or connection of household appliances is not included or available.
All items are wrapped in quilted blankets and a detailed inventory is created at the time of pickup. Costs such as taxes, toll charges, and fuel surcharges are all included. There is no additional cost for packaging tape or any elevator-related charges.
The following are add-on service charges that will apply:
One flight of stairs is included, with a $50.00 charge for each extra flight
If the movers must carry the articles more than 100 feet, an additional charge of $75 applies (per every 100 feet)
When a standard full-sized truck is unable to access the loading site, then a shuttle will be used and a $300 fee applies
Payment Terms
A deposit of 30% is required upon booking a reservation and 50% of the total must be paid at the time of arrival for loading. The balance must be paid upon arrival at the destination before unloading begins. The company accepts major credit cards, money orders, cashiers checks, and cash as forms of payment.
Cancellations made with 72 hours of advanced notice are eligible for a 90% refund of their deposit (10% fee). Those who fail to provide 72 hours of advanced notice are only eligible for a 50% refund of their deposit.
Property Insurance (Valuation) Coverage
All agreements include the federally mandated minimum liability coverage. This "limited liability" coverage is calculated at sixty cents (.60) per pound for each article. They also offer full value replacement coverage for an additional charge with terms determined by the carrier. Furniture constructed of particleboard (pressed wood) is generally limited to a maximum of sixty cents (.60) per pound in coverage.
Customer Reviews & Feedback
More than 300 customers have posted reviews on Google with an overall rating of 3.9 out of 5. Many of the disgruntled customers don't truly understand what is meant by a binding estimate. This problem may stem from salespeople that aren't taking the time to properly explain things or customers who fail to read the agreement (or a combination of both).
Allegiance initially has customers make the deposit payment using a credit card or other electronic method. It seems that some of the carriers that actually conduct the moves don't accept credit card payments for the balance due at the time of arrival at the destination. This creates difficulties when the customer is not made aware of this and is unable to access cash for paying the balance.
A few complaints involved COVID-19 safety concerns from movers who arrived without wearing masks or other facial coverings. A company representative does typically respond to each negative review on Google with a detailed explanation and attempts to pursue a resolution.
The company's listing on Yelp doesn't have much of any feedback.
The Better Business Bureau (BBB) has an overall rating for the company of a B-. They are not currently accredited with the BBB. They have received roughly 28 complaints in the past 12 months. Many of those expressing dissatisfaction seemed unaware that the organization functions as a broker and that the driving, labor, etc. is contracted to a third-party
Some of the complaints involved an inability to arrive for the pickup and delivery on the specific dates that the customer requests. It is important to note that specific dates are only guaranteed when Premium Guaranteed Service is added at an additional charge. It is not clear whether the customers are properly informed of this aspect of the agreement.
Should You Consider Allegiance Moving and Storage for a Move?
Allegiance Moving and Storage offers competitively priced long-distance moving services, but their salespeople are often overzealous is securing the sale and don't properly educate customers on the terms of the agreement. The other problem is that the overall success or failure of the project is dependent on the performance of a third-party carrier. Overall, they are an average option at best.