Moving Experience – Elizabeth's Move with Mayzlin Relocation
In late November 2022, Elizabeth (Beth for short) and Tom moved from Florida to Colorado to be closer to family.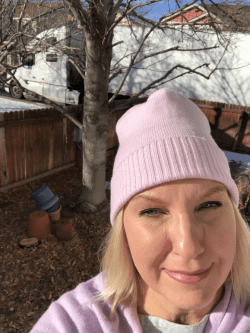 They got quotes from three companies on our best interstate movers list. They even considered renting a truck from U-Haul, but ultimately decided to work with Mayzlin Relocation.
North Carolina-based Mayzlin Relocation primarily handles full-service moves up and down the East Coast. Colorado isn't in the company's standard service area. However, Beth liked their low quote and top-notch customer service, and they had a truck going in her direction when she needed one.
To cash in on a $500 relocation stipend and help anyone planning a move like hers, Beth participated in our Better Moves Project by sharing her experience with Mayzlin.
In this post, we'll look at what went well on her move (spoiler alert: she had a great experience), where improvements could have been made, and what she learned along the way.
89% of users select this mover
Move day takeaways for Mayzlin Relocation customers
Communication: Beth gave Mayzlin 5 out of 5 stars for communication throughout her move
Pricing accuracy and transparency: Beth paid about 20% more than the original quote, but it wasn't a problem because she moved more items than she thought she would
Professionalism: Mayzlin's customer service representatives, drivers, and movers were helpful, professional, and efficient
Timeliness: Beth's household goods were delivered within the agreed-upon delivery window
Loss and damage: Nothing got lost and only one small jar was damaged on Beth's move
Would Beth use Mayzlin Relocation again? Yes, she had a positive experience and got good value with Mayzlin
Goodbye sunscreen, hello earmuffs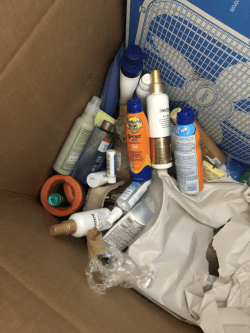 Beth's move wasn't particularly large or complicated, but moving from Key West to Colorado in the winter can shock the system. In addition, she needed to move a China set that had belonged to her grandmother and a collection of porcelain Lladro figurines.
Fragiles aren't generally a problem for experienced packers and movers, but some of the original boxes for Beth's collection were long gone. If just one little flower petal got broken between Key West and Aurora, its value would drop drastically.
Beth didn't want to spend more than she had to on her long-distance move, but she was determined to work with a company that could handle her fragile items carefully. She also wanted a company that could communicate effectively and live up to its service commitments.
Beth's move at a glance
| | |
| --- | --- |
| Move date | November 28, 2022 |
| Moved from | Key West, Florida |
| Moved to | Aurora, Colorado |
| Distance | 1,913 miles |
| Move size | Two-bedroom home (about 750 square feet) |
| Moving company | Mayzlin Relocation |
| Moving quote | $6,381 |
| Actual cost | $7,844 (Beth moved more items than expected) |
Beth got three quotes before choosing Mayzlin

Beth and Tom had plenty of time to prepare a budget and find the perfect moving company because they knew about their move three months in advance.
Luckily, Beth found moveBuddha early on. She soaked up as much information as possible by reading posts like 40 tips you must know when moving out of state. She also checked prices and services for truck rental companies like Penske and U-Haul. She compiled a list of full-service movers that seemed experienced and trustworthy after wisely checking that each company's USDOT Number was valid and up-to-date before requesting estimates.
When it was all said and done, Beth had the following quotes:
Beth chose Mayzlin for affordability and attention to detail

Licensed
Insured
Price
rating
4.05 / 5
Get A Quote
(980) 217-6841
93% of users select this mover
At A Glance
Family owned with locations covering the east coast
Full refund for cancellations within 7 days of your move
Packing and unpacking services available
Handle residential, corporate, and military moves
read our full review
Get A Quote
(980) 217-6841
93% of users select this mover
During a virtual walk-through with Mayzlin's representative, Beth pointed out everything that needed to be moved and which items required special attention. Beth thought Mayzlin's quote was reasonable. She liked that her rep was knowledgeable and professional and that the company was in good standing with the USDOT.
Mayzlin's full-service moving quote included the following:
Door-to-door transportation
Full packing service (material and labor)
Disassembly and reassembly of items like beds and tables
Loading and unloading
30 days of free storage (Beth didn't need it, but lots of long-distance moving customers do)
Basic released-value coverage of .60 cents per pound per item
Beth chose not to purchase additional coverage because her homeowner's policy covered moving loss and damage. She got much-needed peace of mind knowing that she could add or delete items from the original inventory at any time and get an updated quote.
After paying a 25% deposit by credit card, Beth and Tom prepared by setting aside items they wanted to take with them and selling and donating the things they didn't want to move.
Moving day went as planned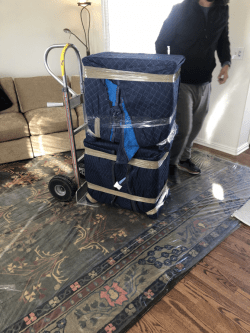 Mayzlin texted Beth on her moving day to let her know that the crew was on the way and would arrive at about 11 AM.
After a brief meet-and-greet, she gave the crew a tour of her home. She wasn't shy about reminding them that her porcelain Lladro figurines and her grandmother's China needed to be handled with kid gloves.
Beth also made big X's with blue painter's tape to mark the items she didn't want the movers to put on the truck.
With the crew up to speed, Beth and Tom decided to spend a few hours at a friend's house and leave the movers to the job at hand. They were always just a phone call away and they checked in a few hours later with pizza and Gatorade.
After lunch and a few more hours of work, the driver texted Beth (she'd returned to her friend's house) to let her know everything was on the truck. All told, the movers were there for about five hours. Beth felt confident that they'd done everything they could to protect her furniture and breakables. She made another payment of 50% of the original estimate in cash.
Delivery was quick and painless
Mayzlin's customer service representatives were responsive and helpful whenever Beth called in to ask about the truck's progress. Then she got a courtesy call a few days out to confirm delivery and to remind her to ensure that there was enough parking space for the truck.
All told, the trip from Key West to Aurora took six weeks, which was exactly what Beth and Mayzlin had agreed to during the quote process.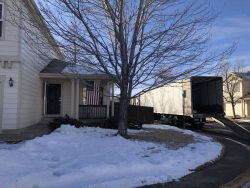 The two-man crew was careful and polite and unloading and reassembly took about three hours.
Beth paid the remaining 25% in cash. Though the final price was more than the original quote, Beth admitted that she moved more than she thought she would. Thankfully, her porcelain Lladros and her grandmother's china arrived in perfect condition. One small antique apothecary jar was broken, but Beth couldn't have been happier with how things turned out.
The verdict – how Beth rated Mayzlin
89% of users select this mover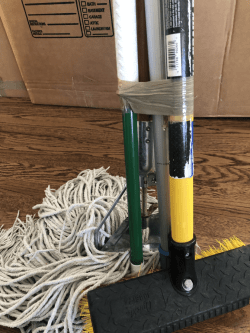 Mayzlin delivered a positive moving experience on Beth and Tom's long-distance move from Key West, Florida to Aurora, Colorado.
Beth wishes her move wouldn't have cost so much, but she blames this mainly on inflation and fuel prices, which are totally out of Mayzlin's hands.
In hindsight, Mayzlin saved her lots of time and stress, and for that, she's grateful.
Here's how Beth rated Mayzlin on a scale of 1 to 5:
Communication – 5
Timeliness – 5
Quote accuracy – 5
Overall experience – 4
Was there anything Beth didn't like about working with Mayzlin?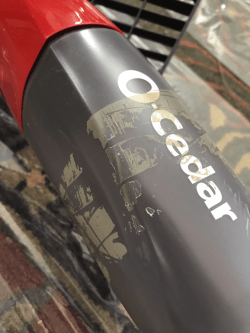 Mayzlin packed, loaded, and delivered Beth's most prized possessions on time and without loss or damage (excluding the apothecary jar).
Beth's not one to split hairs, but there were a few things that Mayzlin could have done better.
First, the contents of her medicine cabinet and a few spent rolls of tape were haphazardly dumped into a large box to fill the cracks. Beth thought this was a little unprofessional, but the only casualty was a leaky perfume bottle.
In addition, a few cartons weren't labeled adequately, and the movers applied tape directly to her vacuum cleaner, which left adhesive residue behind when it was removed.
What Beth learned on her move from Florida to Colorado
Beth also had a 5-star experience with moveBuddha, because our website allowed her to compare top-notch long-distance movers side by side in one convenient location.
For anyone planning a move like hers, Beth suggests the following:
Consider every option like moving containers, full-service movers, and renting a truck (like Katie did on a recent move from Chicago to North Carolina)
Go to moveBuddha.com and compile a list of prospective service providers
Check each company's status, insurance, and rating with the USDOT
Trust your gut feeling and go with the company you feel most comfortable with
Beth also recommends being selective about what you move and getting rid of items you can replace inexpensively. If you don't love or need it, consider donating to a local charity.
If you can't live without it, tell the crewmembers how much it means to you, and show your appreciation with drinks, snacks, and a tip.
Check out these helpful posts before signing off:
Not what you were looking for?
Check out other categories that can help you find the information you need!
See All
Hide All