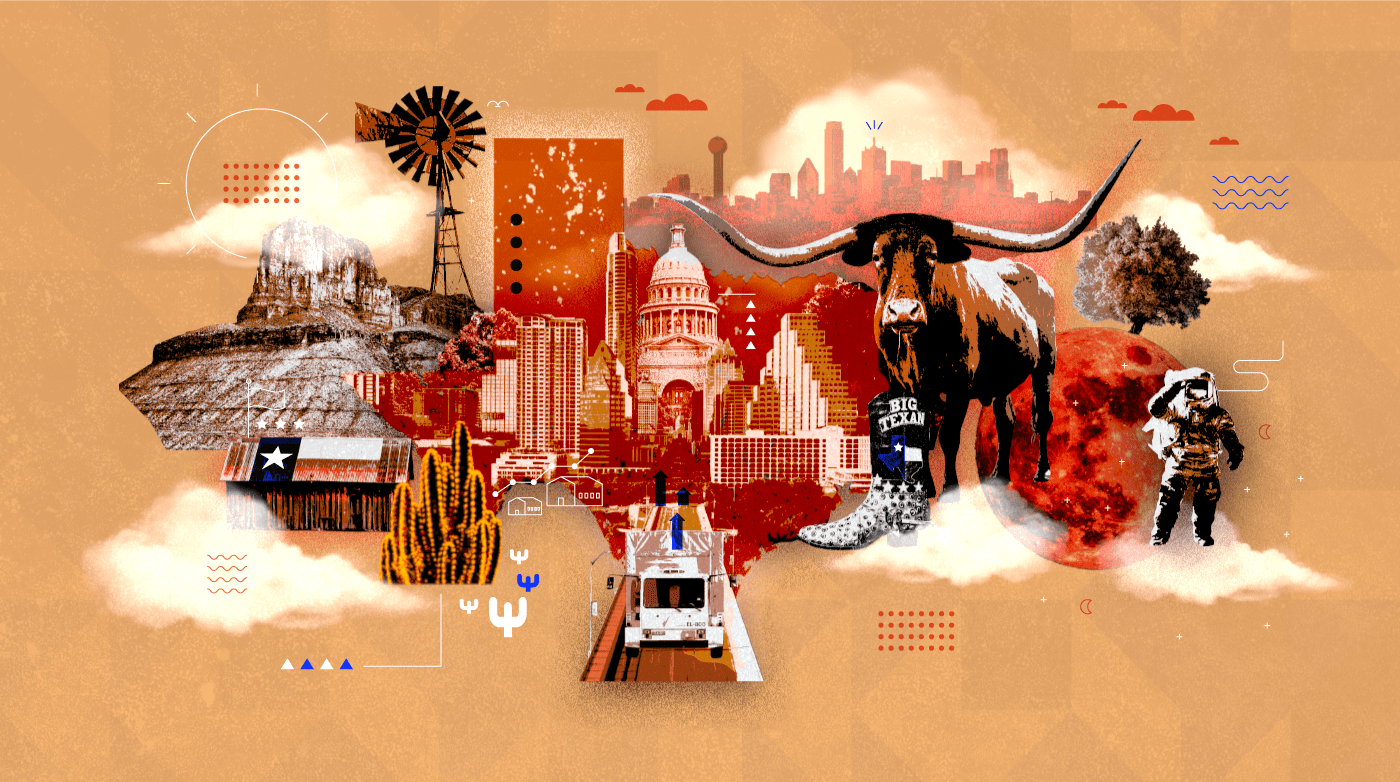 Lone Star Migration: The moveBuddha 2022-2023 Texas Migration Report
With explosive growth across the Lone Star state, Texas is clearly a beacon attracting both businesses and individuals nationwide. Urban metros are overflowing with newcomers flooding historically off-the-radar towns. Which Texas metros, cities, and towns have attracted the most moves?
Texas is the nation's second-largest state by size and GDP and the runner-up for most populous.

And the population just keeps growing. Why are people (still) moving to Texas?
For starters, Texas still has plenty of space (wide open space). Its large land area gives it a population density of about 110 people per square mile, less than half of California's and about a quarter of Florida's. It's good news for those moving into the Lone Star state. (There's a lot of them.) They'll need it if Texas continues to see its proven track record of steady year-over-year growth.
However, people moving to Texas are heading to the same cities and regions where Texans have already dug in roots. The result: area home prices have been skyrocketing. The major victims are small and mid-size cities around areas like Austin, especially as big names like HP and Tesla are moving in and creating jobs.
We wanted to know how moving patterns in Texas are shifting with this influx of newcomers. So, in this report, we take a look at the wider population trends impacting Texas. Then, we dive into moveBuddha's 2022 data to see where moves are flowing to this year (the most) and how this has impacted the cost of homes in these popular cities. We also highlight growth from the 2010 to 2020 census to uncover the fastest-growing Texas cities in 5 categories: Metro, Large, Mid-Size, Small, and Towns.
Table of Contents:
I. Moving to Texas: Looking at statewide trends from the last decade and into 2021
II. 2022 Forecast: Which Texas cities are most popular to move to in 2022?
III. Sources and Methodology
Big takeaways:
From 2010 to 2020, Texas grew by 4 million — more than any other state. In 2022, growth continued and Census estimates found the state population surpassed 30 million. 
Nearly 1 in 4 moves into Texas is from California in 2022, representing 23% of the total moves into Texas from out of state. 
2022's top inflow cities: Celina, Dripping Springs, Prosper, Weatherford, and Lufkin — all seeing over 2 times more moves in than out, according to moveBuddha data. 
Dallas area cities are especially popular, 7 of the top 25 cities for high inflow are in the DFW metropolitan area.
Looking at highest number of net searches for moves-in, Austin and Dallas are top of the list.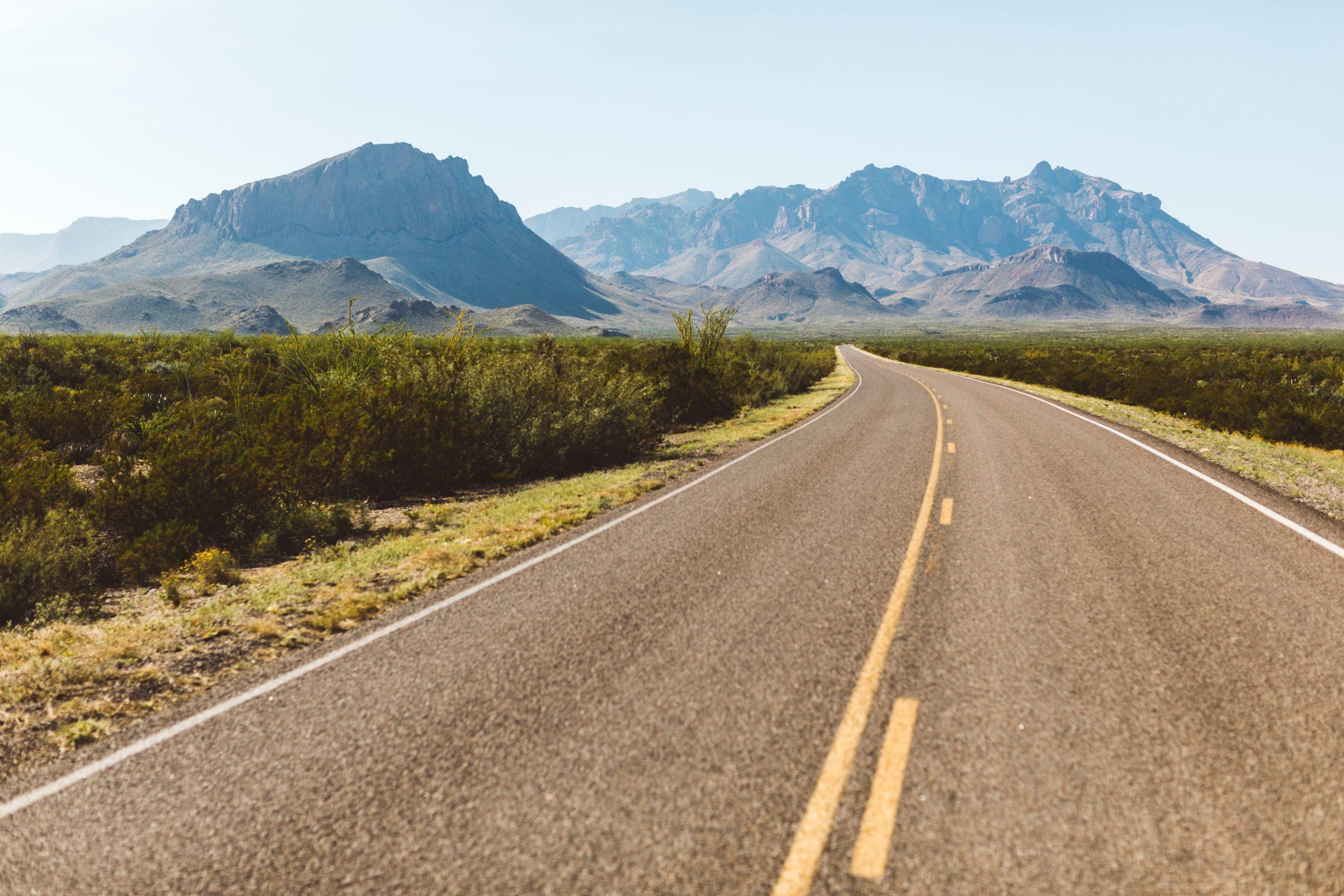 1. Hint, Everything's Bigger: State-wide population trends in Texas
With almost 4 million new residents from 2010-2020, and reaching a population of 30 million in the last year, Texas's growth is astronomical.
It's the second-most populous state in the country behind California, and still growing. In 2021's U.S. Census Bureau report, Texas was home to five of the top 10 largest-gaining counties.
Collin, Fort Bend, Williamson, Denton, and Montgomery counties together gained nearly 150K new residents for the state of Texas in one year alone.
The state is also home to four of the top 10 largest-gaining metro areas:
Steady growth in Texas poised to overtake the population booms in California and Florida
How does Texas compare to some of the other large and growing states? 
If we look at the state with the highest overall population, California, it's clear that Texas has a ways to go. Texas needs to add another 10 million residents before it will catch up to the Golden State's nearly 40 million. 
Even still, California's growth is slowing down, and in 2022 Census estimates found that Texas has surpassed 30 million in state population. So not only did the Lone Star State see the biggest increase of all states in the nation in the past decade — a whopping 4 million in population growth — it's on track to keep making big gains this decade.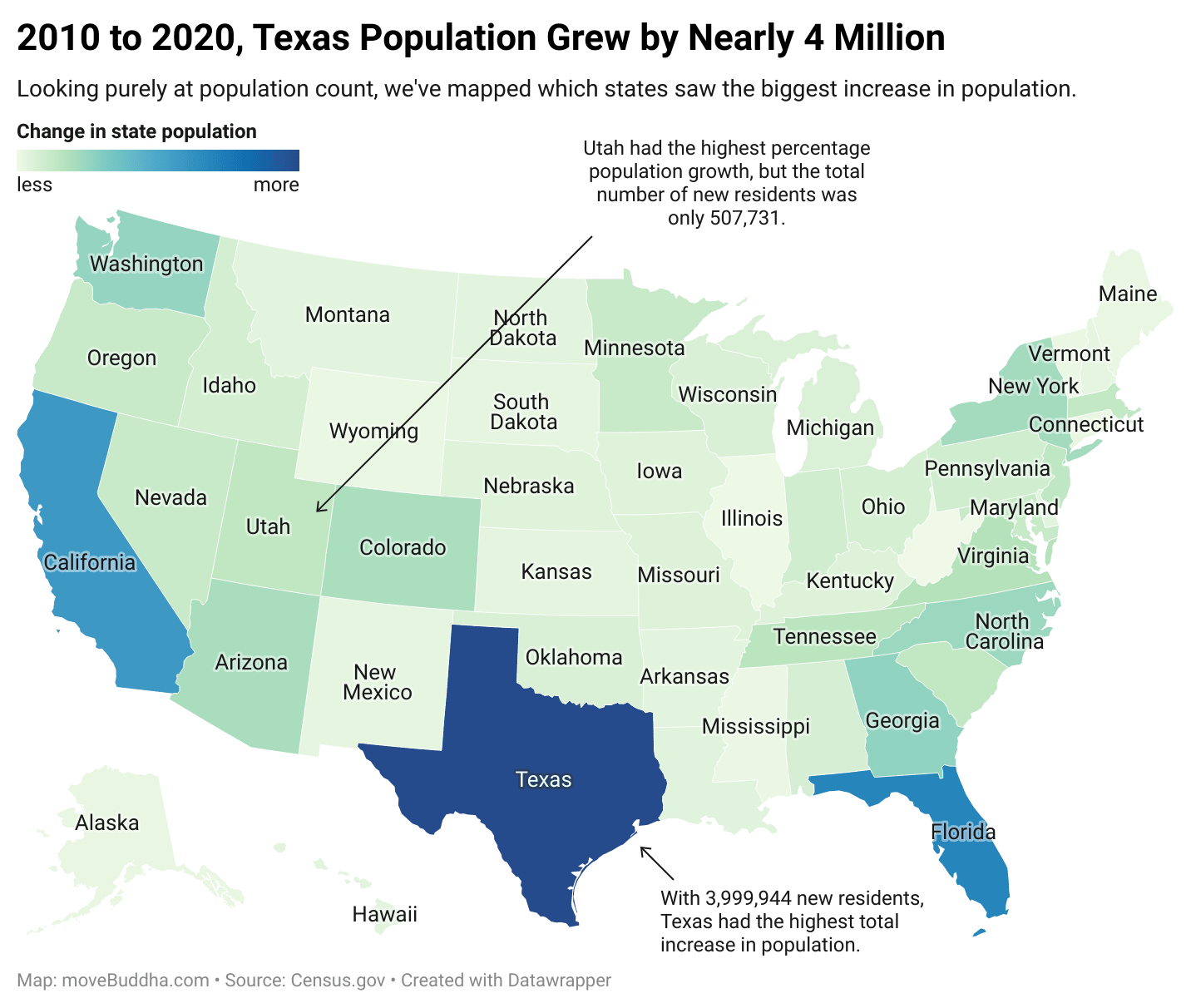 It's worth noting that California owes much of its current size to various booms, such as the tech boom in the 1990s (which led to a rapid six-million population increase). 

And, while Texas hasn't had any clear cut "booms" like California and Florida (besides maybe a slight oil rush in the 80s), Census data shows that since the start of the 21st century, Texas has maintained a higher positive percentage growth than either Florida or California.
Texas Dreamin': Californians are Powering Texan Growth
We know that Texas is growing. So, we have to discuss what is fueling this population influx.
Funnily enough, some of it can be explained by just how many are moving out of California and into Texas. 
Actually, Californians are moving to Texas more than any other state, even in 2022.
Of all queries for moves to Texas from other states in the first half of 2022, 23% are from Californians. 
The 4 states next in line don't even collectively outdo California's inflow with a combined 21.5% of the moving-to-Texas-pie divided between them. Even still, with substantial numbers of moves in, Florida, Washington, Illinois, and New York are worth keeping in mind. Since July 2021, Texas's population growth was just under 500K, with about 230K of that from domestic migration. So, according to these growth estimates that's about 10,000 new Texas residents from each of these 4 runner-up states. 
| | |
| --- | --- |
| State | % of Inflow |
| California | 23.1% |
| Florida | 6.4% |
| Washington | 5.4% |
| Illinois | 5.0% |
| New York | 4.7% |
Inflow from California could be motivated by those looking to establish themselves where the cost of living is lower and
home prices are more affordable
. Some are also following the jobs, as many companies have had the same idea – flocking to Texas to take advantage of its relatively
lower taxes and fewer regulations
.
Our 2022 state-to-state migration survey found that 14% of Californians are considering an out-of-state move, while only 5% of Texas are considering exiting the state.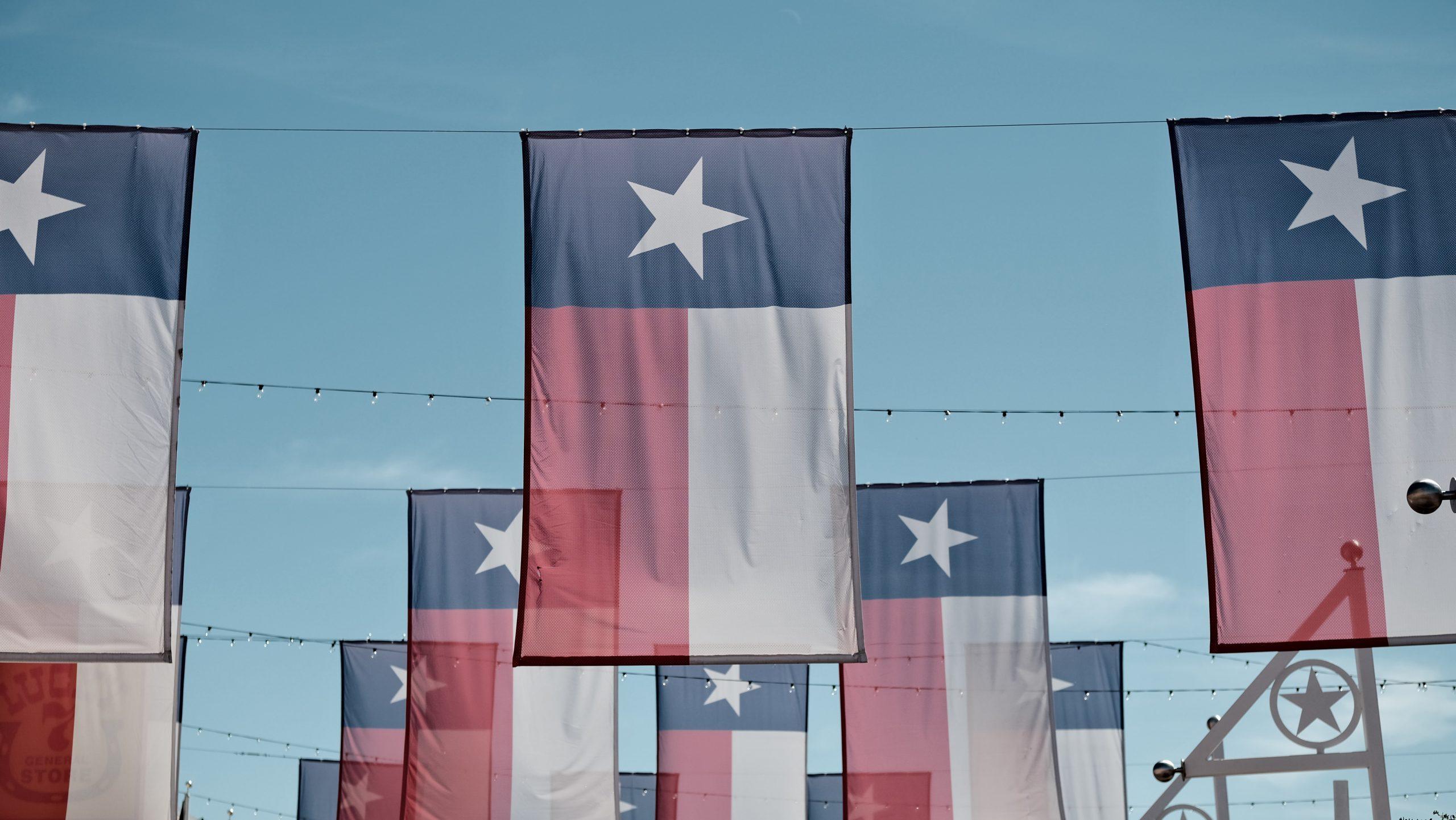 2. Texas Gains: Where are people moving to in Texas? 
It's pretty clear that people are (still) moving to Texas.

So, where have they been moving the most, and which cities are especially popular in 2022?

We dug into our own moveBuddha to find out. 
Most popular cities in Texas to move to in 2022
Examining queries for all moves into and out of Texas cities in 2022 we can highlight which cities are especially popular to move to during the year. 
Using an in-to-out ratio of inflow divided by outflow, we see which cities attract higher proportions of searches for inbound moves than out. If there is an even flow in and out, the ratio sits at a neutral "1:1" ratio. A ratio higher than "1" indicates inflow, and anything lower than "1" means more outflow.
Here are the top Texas cities, most popular to move to in 2022. We also included those for which the inverse is true.
Austin and Dallas metropolitan areas are attracting the most attention from movers, while retaining their local population. 
Thanks to job boom, Dallas cities dominate for high inflow
It's not about affordability when your moving to the big D. The top 3 DFW-area cities offer homes that are on average valued at $601K, from high-value Prosper's homes which on average are more than $700K to Weatherford's where homes are closer to $325K.
But maybe the cost of homes doesn't matter much when the local job market is booming.
In 2022, the BLS reported that the Dallas-Fort Worth-Arlington metropolitan area had a local rate of job gain at 6.1%, nearly twice the national increase (3.2%). That growth is equal to about 242,000 new nonfarm employment across the metropolitan area, ranking the region #3 in the nation for most jobs gained as of November 2022 (only outdone by New York and Los Angeles). 
If we look at the most searched cities across the state of Texas in 2022 and calculate the searches for net moves in, DFW cities are receiving the largest total count of net searches for moves in of the state's top urban areas:
| | |
| --- | --- |
| Metropolitan Area | Net Searches for Moves-In (2022) |
| Dallas-Fort Worth-Arlington, TX | 1929 |
| Austin-Round Rock-Georgetown, TX | 1636 |
| Houston-The Woodlands-Sugar Land, TX | 1483 |
| San Antonio-New Braunfels, TX | 454 |
Austin area tech growth continues to draw in moves 
What can we learn from Tesla coming in and expanding to the latest news of Meta moving out? Well, for one thing, the Austin business and real estate landscape is rapidly changing. Existing in the center of the Capitol city is harder than ever for both businesses and individuals.
Commercial real estate costs, home values, and rents have skyrocketed over the past few years, largely thanks to big tech moving in. 
Even still, moves are still flowing into the Austin area. Cities like Dripping Springs, Liberty Hill, and Leander top the list of most popular in 2022. Similar to Dallas trends, moves into these cities is not necessarily about affordability. It's about proximity. 
Top 5 Cities Seeing the Highest Inflow:
#1 Celina, TX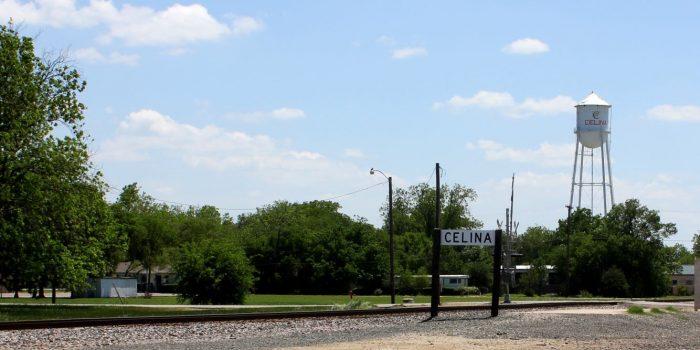 CBSA: Dallas-Fort Worth-Arlington, TX
County: Collin
Census Population (2021): 23,811
Zillow Home Value (Dec 2022): $611,123
Zillow Observed Rent Index (Dec 2022): $2,477
Median Income: $114,807
Median Age: 39.1
College Education or Higher: 45%
Unemployment Rate: 0.1%
Small town Celina is benefiting from an economic boom, thanks in part to neighboring Prosper. Not only does it boast Texas country charm, it's modernizing — Celina is the state's 1st Gigabit City and fastest-growing city. Major residential development (including a 450-unit community near the new Dallas North Tollway extension) is in the works to serve the rapid growth. Plus, there's good news for those looking to become homeowners, home values in Celina at 2022 year-end were stabilizing, as real estate across the state cooled off late last year due to high inventory.
#2 Dripping Springs, TX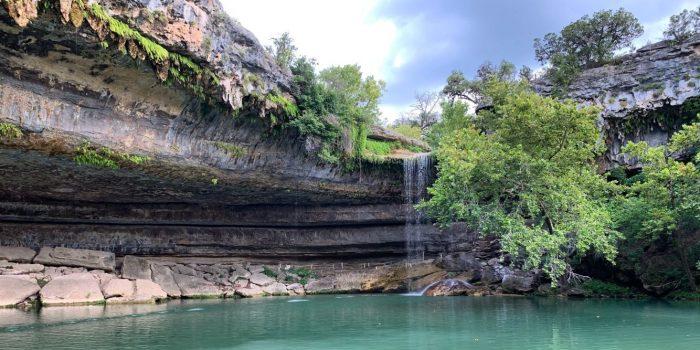 CBSA: Austin-Round Rock-Georgetown, TX
County: Hays
Census Population (2021): 5,787
Zillow Home Value (Dec 2022): $845,902
Zillow Observed Rent Index (Dec 2022): $1,782
Median Income: $87,646
Median Age: 38.4
College Education or Higher: 43.8%
Unemployment Rate: 3.0%
Just 40 miles west of Austin is Dripping Springs, a Texas Hill Country gem deemed the Wedding Capital of Texas. Not only is the local wedding business booming, but their wineries are also some of the best in the state. Located in one of the most stunning parts of the state, the city boasts a thriving commercial sector and proximity to the state's Capitol city. Plus, it's among those seeing a recent stabilization in real estate values as of late 2022.
#3. Prosper, TX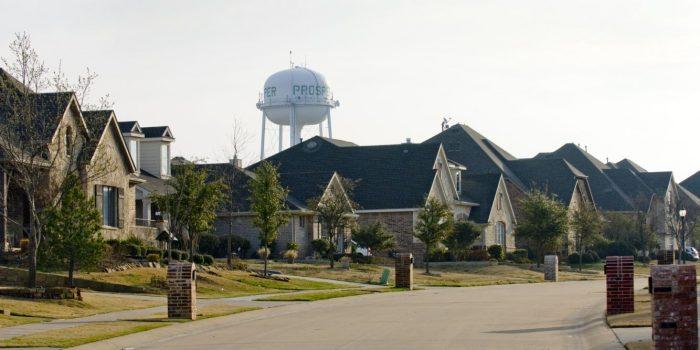 CBSA: Dallas-Fort Worth-Arlington, TX
County: Collin
Census Population (2021): 34,136
Zillow Home Value (Dec 2022): $819,097
Zillow Observed Rent Index (Dec): $1,779
Median Income: $153,777
Median Age: 35.5
College Education or Higher: 62.3%
Unemployment Rate: 3.1%
This Texas town is living up to its name, partly thanks to its highly educated population and matching high incomes. Its been attracting major businesses since 2020, such as Toyota, JPMorgan Chase, Hewlett Packard Enterprise, and Frito-Lay. Proximity to major highways including the expanded Dallas North Tollway is attracting people, as well as home developers to keep up with the influx. The city has also adopted a downtown plan to bring more businesses to its core, as well as expanded health facilities that bring financial perks for local medical students.
#4 Weatherford, TX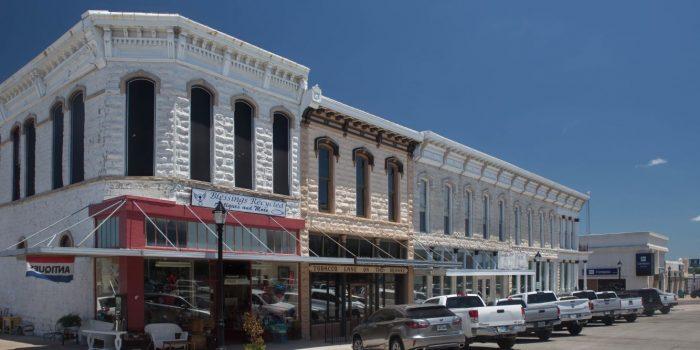 CBSA: Dallas-Fort Worth-Arlington, TX
County: Parker
Census Population (2021): 33,710
Zillow Home Value (Dec 2022): $374,020
Zillow Observed Rent Index (Dec): $1,624
Median Income: $68,184
Median Age: 36.9
College Education or Higher: 21.6%
Unemployment Rate: 3.6%
Following a collaboration with the Fort Worth Chamber of Commerce to expand westward, communities like Weatherford (30 miles west of Forth Worth) are seeing more than just a population boom — the affordable housing market here is part of the draw. Many of the city's planned units are geared toward first-time buyers ($250,000 or lower.) Weatherford maintains a friendly feel with a relatively low cost of living (12% lower than the national average.)
#5 Lufkin, TX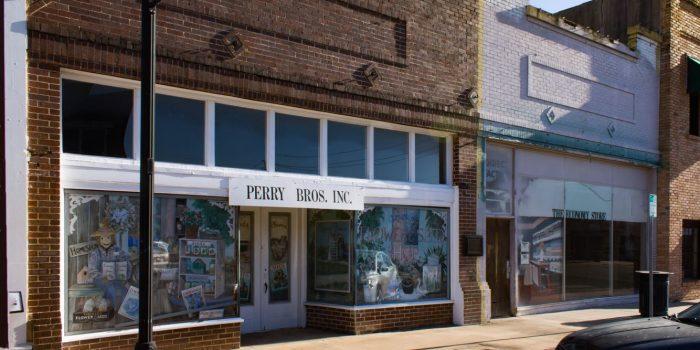 CBSA: Lufkin, TX
County: Angelina
Census Population (2021): 34,074
Zillow Home Value (Dec): $162,062
Zillow Observed Rent Index (Dec): N/A
Median Income: $48,369
Median Age: 32.8
College Education or Higher: 22%
Unemployment Rate: 8.0%
Among the top 5 cities for higher influx in Texas, Lufkin offers the cheapest housing by far. This could explain why the population is quite young, as families take advantage of attainable real estate. At the same time, the area is seeing major infrastructure improvements nearby such as the Diboll Relief Route, which is expected to be complete around 2024. Jobs are also being added, thanks in part to the new biomass energy plant that comes with a $250 million investment.
The future of Texas
Nearly all of the explosive growth that the state has experienced over the last decade has taken place in metro areas, which grew 18% compared to less than 1% in rural areas. 
New residents will find that many of the smaller cities and towns just outside of the large metro areas provide access to everything the big cities have to offer at a more affordable cost of living.
For those looking to make Texas their new home, the state has a lot to offer. Economically and culturally strong urban centers. A growing and diverse population. Low taxes and a business-friendly environment. And yes, even wide open spaces for those looking to get away from it all.
Planning a move to Texas
If you've got a TX move on the horizon, these pages will help you:
Best Texas Movers Pretty straight forward, we looked at hundreds of movers across the state and these are the best ones in Texas.
Find your Texas moving route Want detailed help for your move? Pick where you're moving to and from in Texas, and we'll help you find out costs and movers
Sources and Methodology
This report primarily uses data sourced from moveBuddha's Moving Cost Calculator with supplemental city-specific details from the U.S. Census Bureau. To understand the cost of area homes and area rental costs, we refer to Zillow data.
moveBuddha proprietary data
Move data was collected using moveBuddha's Moving Cost Calculator from January 1, 2022, through December 31, 2022, and includes searches across the nation by individuals who were either planning to move or hire a moving company throughout 2022. 
More information about our move data and in-to-out ratio equation can be found in our annual Migration Report.
U.S. Census Bureau data
Unless otherwise indicated, supplemental city-specific data was sourced from:
Zillow — Zillow Home Value Index (ZHVI) and Zillow Observed Rent Index (ZORI)
The Zillow Home Value Index or ZHVI provides us with the typical single-family home value within each city at a given period of time.
The Zillow Observed Rent Index or ZORI provides us with the "smoothed measure of the typical observed market rate rent across a given region."
Image Attribution:
[1] Celina: Nicolas Henderson, CC BY 2.0 <https://creativecommons.org/licenses/by/2.0/>, via Flickr Commons 
[2] Prosper: Colby Nate, CC BY 2.0 <https://creativecommons.org/licenses/by/2.0/>, via Flickr Commons 
[3] Weatherford: Renelibrary, CC BY-SA 4.0 <https://creativecommons.org/licenses/by-sa/4.0>, via Wikimedia Commons
[4] Lufkin: Renelibrary, CC BY-SA 4.0 <https://creativecommons.org/licenses/by-sa/4.0>, via Wikimedia Commons
Not what you were looking for?
Check out other categories that can help you find the information you need!
See All
Hide All