Atlanta Nightlife: What to do tonight in the ATL
So, you want to see the best of Atlanta's nightlife? Whether you're moving to Atlanta or visiting from out of town, we've got you covered.
Here's our list of top picks for a great night in Atlanta, Georgia!
Making a move to Atlanta? Choose from the best Atlanta moving companies.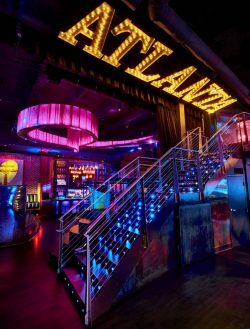 High energy Atlanta nightlife
Saturday nights are for hitting the dance floor. When it comes to clubs and dancing, Atlanta has tons of great options – particularly in Buckhead, Midtown, Downtown,
and East Atlanta.
Warning: if this looks like your dancing – consider taking some dance classes before you go out. We don't judge.
Some favorite local dance clubs include Tongue & Groove, The Masquerade, Havana Club, and MJQ Concourse.
If you're looking to add some exclusivity to your late-night, try getting the "in" at the Gold Room Lounge.
Looking for drag shows and karaoke? Check out Midtown Moon for more things to do after dark.
Casual hangouts
Piedmont Park and Ponce City Market are perfect places to start an evening. After some finger food with your friends, hit up the Beltline and walk/bike to Park Tavern, Loca Luna, Krog Street Market, or Orpheus Brewing to level up your dining experience.
Downtown's full of great options like Polaris and Elliott Street Pub. Feeling international? Check out Der Biergarten. Feeling sports? Look no further than Stats.
If you're more of a laid-back pub person, Decatur Square is a great place to relax. It's home to Brick Store Pub and several other great pubs and eateries. There's also nearby Twain's for brews and billiards.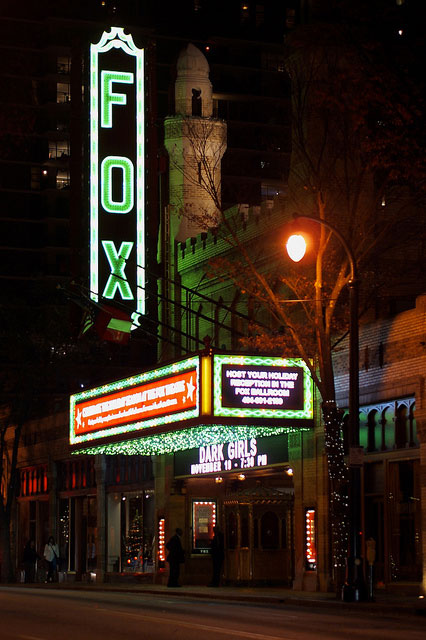 Live music and theatre
Atlanta has tons of live music venues. For example, The Tabernacle is a popular stop for touring musicians.
Another great option, Eddie's Attic in Decatur Square, hosts shows regularly.
The famous Fox Theatre offers plays, ballet, and opera throughout the year.
And don't forget about the massive Cobb Energy Performing Arts Centre in Cumberland.
Want to be a performer instead of just part of the audience? Go out for karaoke. Look for venues with private rooms if you prefer to keep your singing to just your group of friends.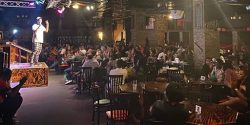 Comedy clubs
Atlanta has a variety of comedy options, too. If you loved Whose Line is it Anyway?, explore some of the improv venues of the ATL.
Atlanta improv
There's the hilarious Basement Theatre in Sandy Springs, hip Dad's Garage, and Village Theatre in Old Fourth Ward.
Pro-tip: improv classes are a fun way to hone public-speaking skills & make friends in a new city. Most classes last 8 weeks and end with a graduation show.
If you're enjoying it, go back for another 8 weeks and make even more new friends!
Atlanta stand-up
For stand-up comedy, lots of places have open-mics and you can find shows listed on this Google calendar page.
For more established acts, The Punchline near the Landmark Diner and Uptown Comedy are both great options.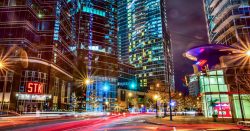 Most of all, have fun…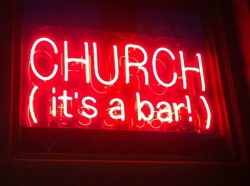 Don't forget to look into these places we mentioned in our main Atlanta moving guide:
Don't forget to check out popular areas like Peachtree Street, beginning at Five Points in downtown Atlanta and North into Midtown Atlanta. Neighborhoods like Little Five Points and Virginia Highland (ViHi) also have a great deal to offer––from late-night bites like tacos and bar food to swanky bars.
Because Atlanta has so many options, it would be hard not to have a fun night out here.
Check out some of these places and let us know which was your favorite in the comments!
Not what you were looking for?
Check out other categories that can help you find the information you need!
See All
Hide All