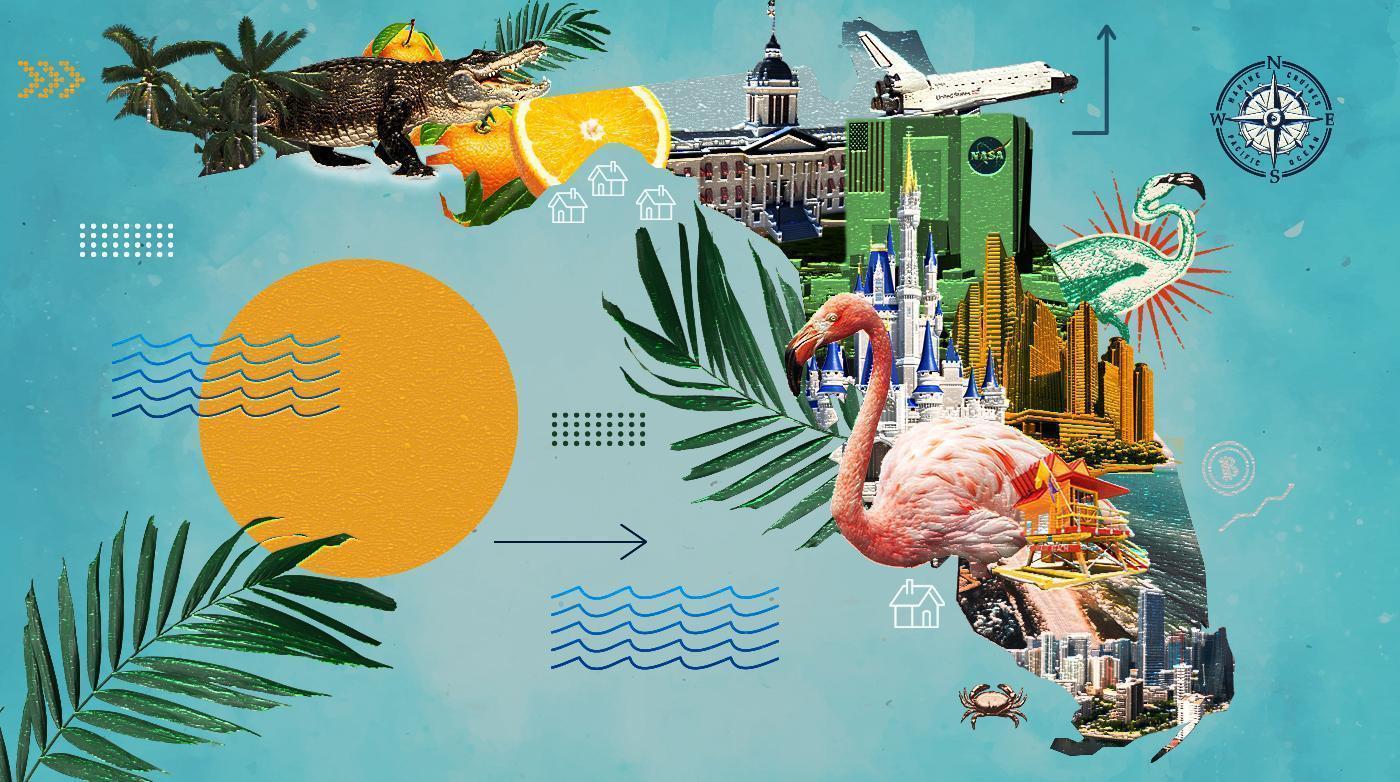 Sunshine State of Mind: The moveBuddha 2021-2022 Florida Migration Report
Florida's hot, and we don't just mean from the sun. It's also seen a massive influx of Americans moving to the Sunshine State. Beyond those who move for the beach vibes and blue skies, retirees and a new generation of tech workers are diversifying the land that was once primarily alligators and citrus groves. Which Florida metros, cities, and small towns are attracting these newcomers?
What do Oracle co-founder Larry Ellison, Founders Fund General Partner Keith Rabois, and Blumberg Capital founder David Blumberg have in common? It's not Silicon Valley. It's a move to Florida — Miami to be precise.
While the city has attracted some big names, it's the state of Florida that attracted more tech companies than any other state (2,715 new businesses totaling 10,522 jobs) and scored record funding in 2021.
Whether coming for those jobs in crypto and tech or not, new Floridians are coming.
And they span demographics, from remote gen Z workers riding the tech wave to a silver tsunami of retirees. They're arriving in droves, compensating for the lack of young children in a state that usually sees more deaths than births.
We wanted to know where newcomers are settling and how the hurricane of new moves has affected Florida cities, so we checked out the overall population trends impacting Florida's growth and share our findings of the most popular areas for inbound moves in 2022. We also highlight growth from the 2010 to 2020 census to uncover the fastest growing Florida cities in 5 categories: Metro, Large, Mid-Size, Small, and Towns.
Table of Contents:
1. Moving to Florida: Looking at statewide trends from the last decade and into 2021
2. 2022 Forecast: Which cities are most popular to move to in 2022?
3. Fast-growth Cities: Which cities are growing fastest according to Census data?
4. Sources and Methodology


Big Takeaways
Florida's horse capital Ocala attracts way more inbound moves than out in 2022. The latest moveBuddha search data shows that for every 594 moves to Ocala there are only 100 out; other trending cities to move to in 2022 are Sarasota, Saint Augustine, Tampa, Palm Coast, Daytona, Melbourne, and Orlando.
Nearly 3 million flocked to Florida's already populous state between 2010 and 2020.
Florida saw the sharpest rise in net migration flow rate from 2020 to 2021.
Californians and New Yorkers lead the surge into 2022: each state represented, respectively, 10% of inbound moves to Florida as of early 2022.
Over the past decade, the fastest-growing Florida metro areas have been Orlando and Tampa, both netting 21% growth from 2010 to 2020.
The biggest growth winner by percentage, tiny Westlake expanded from 6 residents in 2010 to 2,792 by 2020. That's an increase of 46,433%! Runner-up Fruitland Park only grew 165% in the same period.
In the last two years of rapid growth, the most significant home value increases have been in west coast cities: Cape Coral (63%). North Port (58%), and Bonita Springs (54%).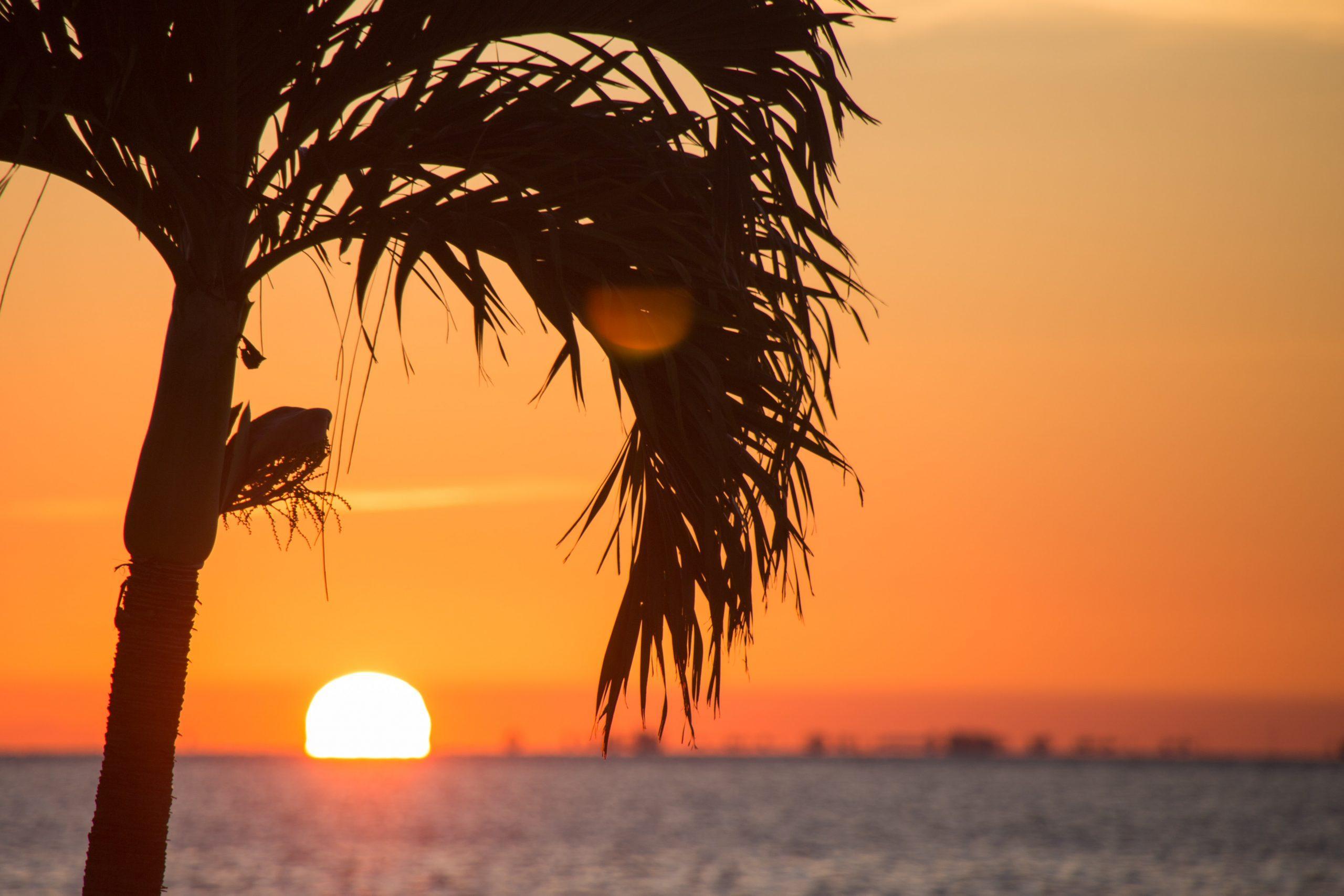 1. Moving to Florida: Decade-Long Growth Continues into 2021
According to the U.S. Census data, the past decade of movers ballooned Florida's population to more than 21.5 million residents. It even overtook New York to become the country's 3rd most populous state.
The Penninsula State wooed nearly 3 million (2,736,877), new residents, from 2010 to 2020, part of a trend that saw southern and western states winning the lion's share of U.S. movers. With Florida's help, those states grew more than 10%.
There is also a more recent spike in moves to Florida.
For instance, in 2021 there was a 40% increase over 2020 for people exchanging their out-of-state driver's licenses for Florida ones. That's 20% more than the average rate of the previous five years.
We also found in the moveBuddha end of the year migration report, that of all the 50 states Florida saw the sharpest increase in the ratio of inbound moves to outbound moves from 2020 to 2021.
Of the destinations with the biggest year-over-year change in popularity from 2020, Florida beats #2 Alaska (which lacks in the sunshine category) and #3 Hawaii.
What's the appeal? Florida ranks 2nd for most coastline — a big attraction — and 2nd most for population aged 65+. Since more than 10,000 baby boomers reach retirement age daily, that means a lot of moving trucks.
Some believe that the COVID-19 pandemic hit the accelerator on Florida's popularity, even more than the ongoing job growth and ubiquitous sunshine. Be it the appeal of Florida's lack of restrictions, increasing early retirements, and the sudden ability to work remotely from anywhere, a number of recent cultural changes have shifted the sands in Florida's favor.
Which states are charging Florida's growth?
Florida may have a reputation as a vacation destination. Still, lately, many are stowing their suitcases in the closet and putting down roots.
We wanted to know who they are.
As it turns out, a substantial slice of the big Orange comes from New Yorkers and Californians calling it quits. According to the newest moveBuddha search data, of all queries for moves to Florida from other states in early 2022, both NY and CA accounted for a little over 10%, for a total of just over 20% collectively.
The runners-up? Illinois, with 6.8% of movers heading south, New Jersey (5.9%), and Pennsylvania (5.4%) of movers becoming Gators.
California, New York, and Illinois are all in the top ten for state income tax, so they may be looking for a respite in Florida, where there is no income tax at all. Low property taxes may also contribute to Florida's skyrocketing popularity among these states.
The influx may be driving up prices across the state, but it's especially affecting South Florida's affordability for renters. For example, take the rental cost for a 2-bedroom apartment: the five most expensive counties were Monroe, Miami-Dade, Broward, Palm Beach, and Collier with monthly Fair Market Rent ranging from $1,744 to $1,376. (Fair Market Rent captures rents of the 40th percentile of rental units and includes an estimate for core utilities, so rents are on average slightly higher than this rate.)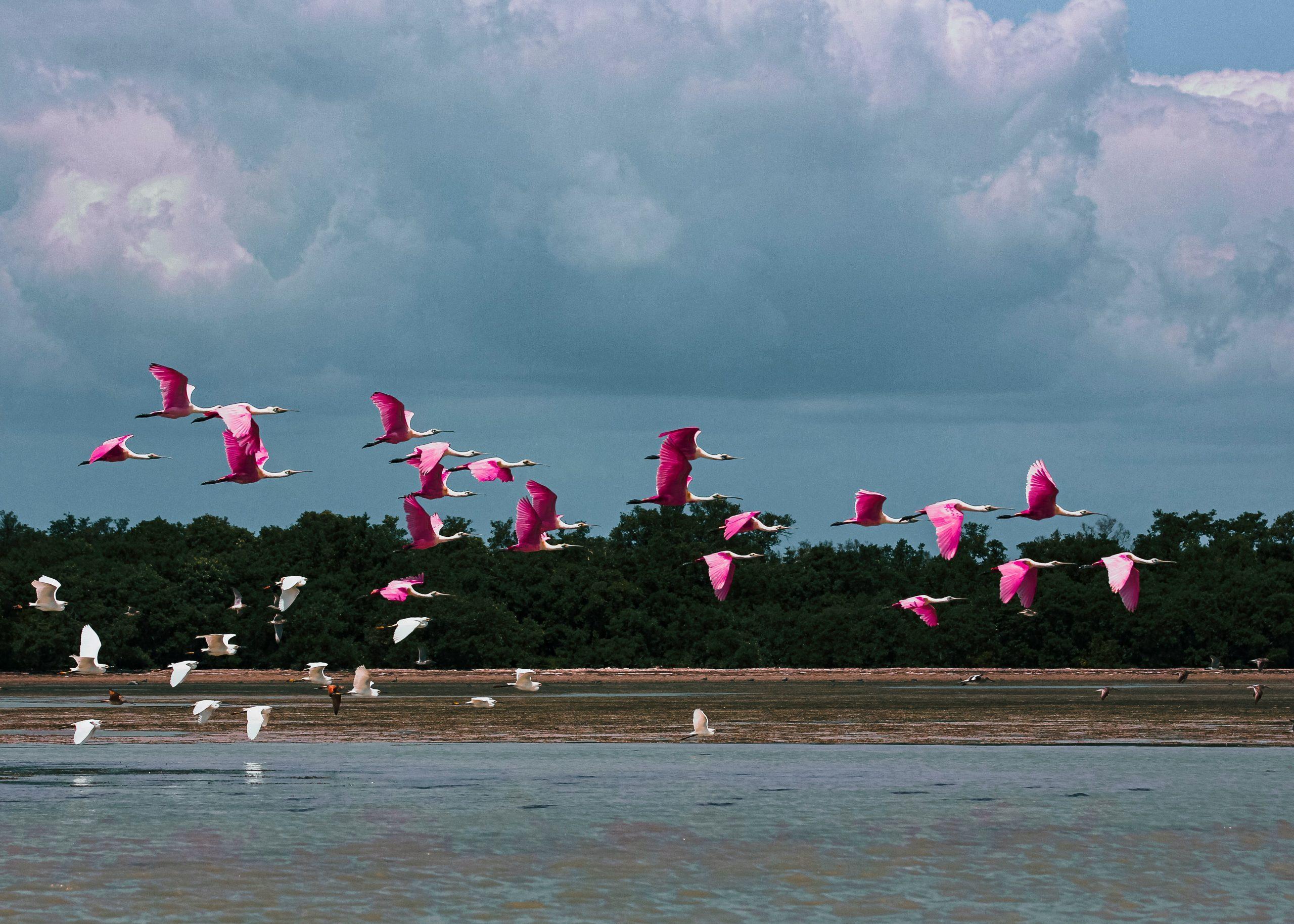 2. 2022 Forecast: Data Shows Everyone's Headed to Ocala; Sarasota, St. Augustine, and Tampa too
When we crunch our moveBuddha numbers we like to compare inflow to outflow. This shows us how many more people are moving into an area than out and often sheds light on cities especially popular to move into (vs out of).
To get some insights into where people are planning to move to in 2022, we have gathered up our latest 2022 moveBuddha search data (Jan 1 to May 4) which accounts for searches planned anywhere from early January all the way through to the end of the year.
Using an in-to-out ratio we can see which cities are attracting proportionally more moves in than out.
Here are the Florida cities to keep an eye on:
Rank
(Higher Inflow
than Outflow)
City
2022
In-to-Out
1
Ocala
594 to 100
2
Sarasota
311 to 100
3
St. Augustine
250 to 100
4
Tampa
242 to 100
5
Palm Coast
239 to 100
6
Daytona
235 to 100
7
Melbourne
234 to 100
8
Orlando
233 to 100
9
Avon Park
216 to 100
10
Fort Myers
214 to 100
11
Bradenton
205 to 100
12
Naples
199 to 100
13
Boca Raton
191 to 100
14
Zephyrhills
183 to 100
15
Port St. Lucie
177 to 100
16
Brooksville
173 to 100
17
Venice
170 to 100
18
Clearwater
169 to 100
19
Jacksonville
167 to 100
20
Pensacola
164 to 100
(For our analysis, we only include cities with a minimum of 50 inbound queries and 50 outbound queries, which narrows our list down to 35 cities across just over 16K queries.)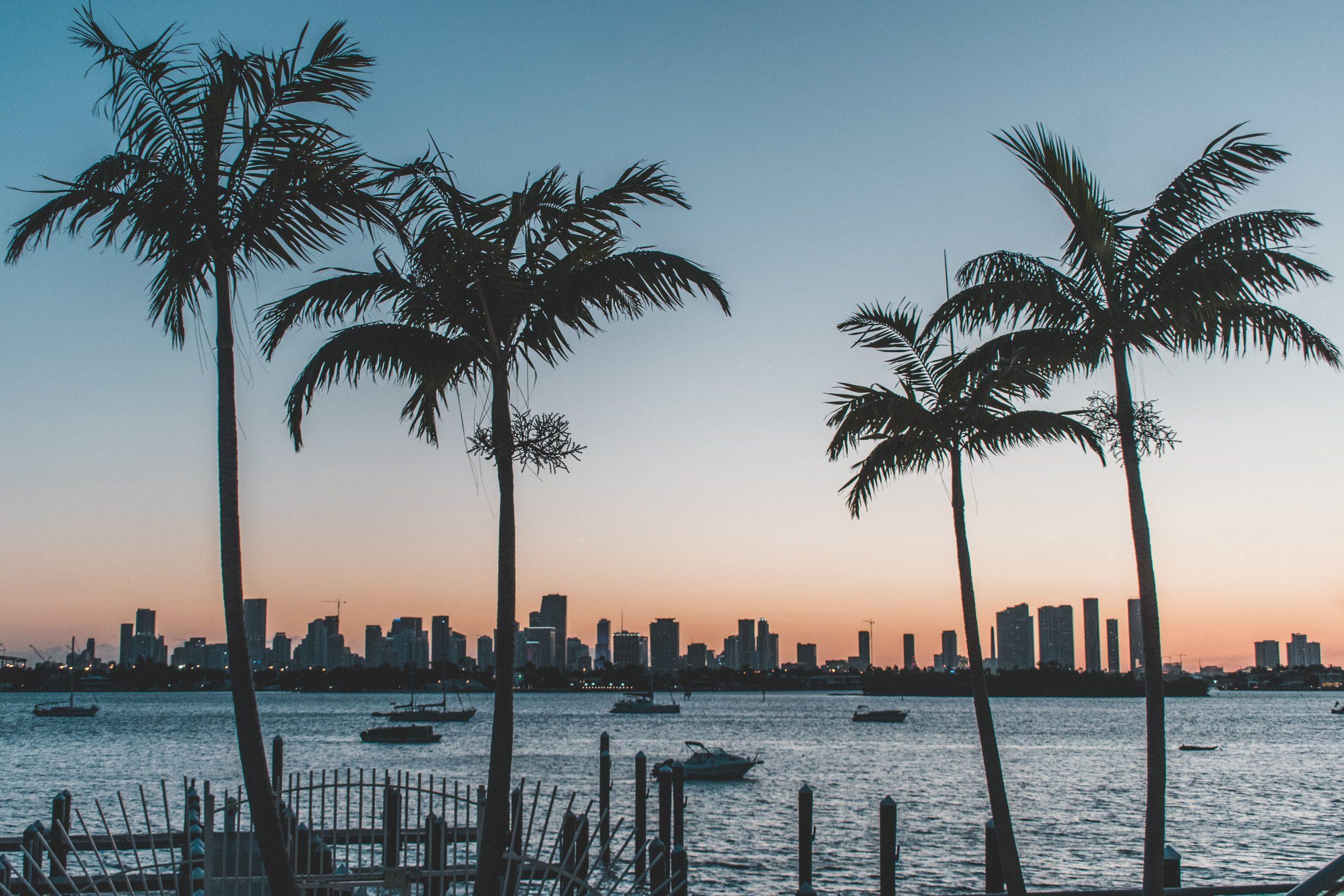 3. Fast-Growth Cities: Central & Coastal Florida Lead the Last Decade
To highlight historical trends and cast a wider net across the state, we expanded our analysis to include vintage U.S. Census data. This allows us to highlight a wider range of cities experiencing growth from 2010 to 2020.
We divided Florida's cities into five categories grouped by population to go beyond those experiencing the biggest percentage increases in population (often the smallest cities) and beyond pure numeric growth (often just the largest). Our 5 category splits are as follows:
Metropolitan cities: 175K+
Large cities: 100-175K
Mid-size cities: 50-100K
Small cities: 10-50K
Towns: Less than 10K
Using percentage growth as a measure, we found the top fastest-growing cities in the past decade.
Here are the top cities in each category, mapped (you can hover over each spot for more details):
In Florida, fast growth has gone hand in hand with rising home prices. So, not only do we look at the cities experiencing the most rapid growth in population, we also took a look at details about the percent increase of home values, current home prices, and the average rent price to see how these have been affected across the state.
Here are some patterns we noticed:
• Florida's top fastest-growing locales by city-size category are Orlando (metro), Cape Coral (large), Fort Meyers (mid-size), Parkland (small), and Westlake (town).
• Of the fast-growing cities, those on the west coast have the biggest percentage increases in home values. The top 5 are Cape Coral (63%), North Port (58%), Bonita Springs (54%), Fort Myers (54%), and St. Petersburg (53%). Three are in Lee County.
• Pricey Parkland has an average home value index of $950,354, well over the $669,375 in second-place Jupiter.
• The best value metro for housing is Tallahassee, with a home value index of $263,979. It also saw the lowest population growth of all large metro areas from 2010 to 2020 (8% growth). Palm Bay, Winter Haven, Lakeland, and Wildwood were other top performers in their respective categories. All have home value indices under $290,000.
• 5 of the 10 cities with the most affordable home prices are in central Florida and fall in the small towns category. Look to Polk ($226K), Wildwood ($246K), and Webster ($258K) for the most affordable homes in Florida.
Metropolitan cities: As the population grows, so do concerns about affordability
All of Florida's metros saw growth from 2010 to 2020, but the metro areas with the most new residents during that period were Orlando (21%), Tampa (21%), and Miami (18%).
Growing pains: While the growth profiles of Florida's largest cities differ, the strain on affordable housing has affected all of Florida's metro areas. On average, all of these metro areas experienced housing values increases of ~70% from 2010 to 2020 followed by a rise of another 39% in the last two years alone.
Median incomes clustered between 10% and 19% of home value, with rent for a 2-bedroom apartment between $1,024 and $1,551.
Orlando's magic extends to surrounding areas: With central Florida towns growing, it's logical that Orlando takes the prize for the fastest-growing Florida metro area over 175K people. Along with Tampa, there's even been talk the region could blossom into the country's next megalopolis.
If not directly in the Interstate 4 corridor between the two cities, Florida's top growing small towns (more on this later) almost all lie close by, in a triangle between Tampa, Orlando, and Ocala, proving Florida's charm isn't all about the beach.
Capital improvements: Although population increase and housing value increase don't overlap completely, Tallahassee's affordable housing coincides with the second-lowest growth rate of all the state's metro areas. That makes sense — Tallahassee is a panhandle city, geographically removed from most of Florida and its recent buzz.
Even so, Tallahassee is growing, and it faces tension between residents who want to keep the seat of Florida's government small and those who want expansion, evident in debates over a minor league baseball stadium, performing arts center, and the infrastructure to host future bowl games.
Large cities: Both coasts share Florida's new arrivals
In large cities, Cape Coral (30%), Port Saint Lucie (28%), and Miramar (16%) reign supreme for growth.
But the west coast gets the sunsets: Cape Coral may seem like a lonely winner on Florida's gulf coast. But multiple cities around it (like Fort Myers and Bonita Springs) have seen astronomical growth in their categories. By the way, all three are in the top ten for the most significant cost increases in recent years: home prices average $408,313 in Cape Coral, which reflects a 63% value increase since 2020. That's more than any Florida city.
Needless to say, affordability is an issue. But you may just forget about the price tag while cruising your boat through the romantic canals that run through every neighborhood in this tropical version of Italy's Venice.
Miami and Fort Lauderdale burbs outgrow their digs: As far as large cities go, Florida's southeast urban areas nearly sweep this category. Backing up against the Everglades are Miramar, Pembroke Pines, and Coral Springs. West Palm Beach, Fort Lauderdale, and Hollywood flank them on the east, abutting the Atlantic ocean. Drive up the coast 50 miles, and you'll find Port Saint Lucie. Another 60 miles takes you to Palm Bay.
Our conclusion? South Florida's a popular landing pad, and the Everglades make inland development impossible. Coastal cities and their urban spillover areas are growing as more and more people struggle to fit into this narrow strip by the sea.
Mid-size cities: Bigger buying power means great growth
Boat across the Caloosahatchee River from Cape Coral to mid-size Fort Myers and you'll find another Lee County city that's been adjusting to a massive influx of movers—its population has increased 46% from 2010 to 2020.
Not mid-size for long: Maybe that's because the City of Palms is two hours from Tampa and 2.5 hours from Miami, and it boasts a pedestrian-friendly quarter that gives new residents a way to check out the restaurants, street performances, and sea breezes. Fort Myers has been so attractive that home prices have risen 69% from 2010 to 2020 and another 54% from 2020 to 2022.
Keeping it affordable: Despite high growth, Fort Myers' housing value is less than average for Florida's large cities, and rent for a typical 2-bedroom apartment is also a reasonable $1,197, with only Lakeland and Port Orange offering lower rent.
Buying power remains equal across cities: The most expensive large city for homes is Jupiter, with an average home price of $669,375. But with a median household income of $87,478, affordability in tony Jupiter matches Fort Myers. In both cities, residents can expect their income to represent about 13% of their home's value.
Small cities: Orlando's spillover towns plant seeds of new growth
Parkland is Posh: Parkland is home to Florida's heftiest real estate price tag. The typical home here costs a whopping $950,354. And with income typically hovering at 6% of average home value, Parkland is the least affordable Florida city of any size.
Despite high costs, the tree-lined bedroom community attracts more residents than any other small city in Florida, boasting a 57% population increase from 2010 to 2020. Perhaps Parkland's oversized housing prices reflect that most of the city's stock is new construction — mainly single-family homes on large lots.
Where are income and home value best for buyers? In the small city category, it's a tie between neighbors Winter Haven and Haines City, both in Polk County. If the median incomes here were a percentage of the average home value, it would reach 14%. That's not so much because of sky-high incomes, either, making the cities livable for many residents. Home prices in Winter Haven average $276,864 and $286,144 in Haines City.
Orlando's Growing Suburbs: What's the difference between Winter Haven and Winter Garden? About 45 miles. And on the way, you might make pit stops in Haines City, Ocoee, Clermont, or St. Cloud. Back in 2010, you could have bought a typical home in Winter Haven for just $123K. A year later, Legoland opened. With Orlando now sporting 46% growth in new businesses year over year, many of central Florida's small towns are swept up in new growth.
Towns: Big growth in small places
All part of the master plan: #1 fastest-growing Westlake is a new master-planned community that was hardly an idea in 2010, and actually didn't become a "city" until 2016. By 2020 the city had grown by 46,433% — to be clear, that equates to a total resident count of 2,792. Even still, in 2017 the city documented a "Total Population Projection" of 4K by 2023 and as many as 16K by 2038.
The towns that retirees built: #2 Fruitland Park more than doubled its population from 2010 to 2020. Its growth is in part due to an expansion from The Villages, resulting in over 2,000 new homes. There are multiple neighborhoods in the Villages, which span three counties and contribute to growth in nearby towns.
Center yourself: Central Florida's towns are growing alongside its small cities. Aside from Westlake and West Miami, all the top-growing towns are located within 45 miles of central Orlando. But smaller is sweeter. These bargain towns all boast home values under $300,000. Center Hill and Wildwood also have the lowest rents in the state (at $946 for a 2-bedroom).
Built on imagination, Florida keeps growing
Florida's meteoric year comes on the heels of high steady growth across the last decade. Its growth is distributed across small and large cities, but is concentrated in the lower half of the peninsula. Northern cities haven't shared in Florida's moving boom, but on the flip side, they also haven't shared in its affordability crisis.
New residents may find that smaller, central Florida cities provide small-town charm and big-city amenities. With remote work flourishing, look for the high growth we've seen in communities near a large city but outside the commuter zone to keep rising. Walt Disney once famously said that Florida was big enough to hold all the ideas and plans he could imagine. But how long can that hold true?
Florida is mushrooming, from business investment and innovation to tech workers coding away from home — which might be in an up-and-coming enclave that was no more than an idea and imagining ten years ago. Certainly, with new residents making their homes across the state, Florida's plans just keep growing.
Planning a move to Florida
If you've got a FL move on the horizon, these pages will help you:
Best Florida Movers Pretty straight forward, we looked at hundreds of movers across the state and these are the best ones in Florida.
Find your Florida moving route Want detailed help for your move? Pick where you're moving to and from in Florida, and we'll help you find out costs and movers
4. Sources and Methodology
This report primarily uses a combination of U.S. Census Bureau data and moveBuddha proprietary data. For understanding the cost of area homes we use Zillow's Home Value Index and for rent data, we referred to Florida Housing Data.
moveBuddha proprietary data:
State-level data collected from January 1, 2020 through December 9, 2021 capturing searches by individuals who were either planning to move or hire a moving company. Search data for this period amounts to over 400,000 individual queries.
More information about our move data can be found in our Migration Report.
City-level data was collected from January 1, 2022 through May 4, 2022 capturing searches by individuals who were either planning to move themselves or hire a moving company in the subsequent year. Search data for 2022 alone amounts to over 16,000 queries.
For city-level analysis, we only included cities with a minimum of 50 inbound queries and 50 outbound queries.
U.S. Census Bureau — population, median income, historical population data:
Historical population totals, April 1, 2010 to July 1, 2020. To understand the methodology for devising these population estimates, please refer to the official methodology for total resident population estimates.
The median income is provided at the county level.
Zillow — Zillow Home Value Index city data:

The Zillow Home Value Index or ZHVI provides us with the typical home value within each city at a given period of time.
Florida Housing Data Clearinghouse — HUD Fair Market Rent 2022
To understand the cost of rent in the fast-growth cities, we've included Florida Housing Data Clearinghouse HUD Fair Market Rent for 2 Bedrooms.  It's important to note that this is the 40th-percentile of rent prices, so will reflect prices slightly below average.
Not what you were looking for?
Check out other categories that can help you find the information you need!
See All
Hide All