Leaving the Keystone State: The moveBuddha 2021-2022 Pennsylvania Migration Report

Big takeaways
• Since 2020, Pennsylvania has continued to see more moves out than in, in 2022, the moveBuddha data shows for every 83 moves into the state, there are 100 headed out.
• 1 in 5 headed to the Sunshine State. Florida is the top destination for those moving out of Pennsylvania, followed by moves headed to California, Texas, North Carolina, and New York.
• Retiring to Lancaster – this Pennsylvania city is #1 for moves in with 159 moves into the city for every 100 out. #2 Hershey (132 to 100) and #3 Kennett Square (130 to 100) are next in line for attracting new moves in.
• 38 of the 55 cities analyzed are seeing higher rates of moves out than in — with Philadelphia-area counties home to 20 of the 38.
• Levittown, Monroeville, Norristown, Pottstown, and Lebanon are all seeing 2x more moves out than in this 2022.
Are moves still leaving Pennsylvania?
Only four other U.S. states have more residents than Pennsylvania. The Keystone State got its name because of its vital importance in U.S. history, as its largest city, Philadelphia, was a frequent gathering place for the nation's Founding Fathers.
A lot has changed since the nation's founding, and Pennsylvania has struggled with a consistently higher outflow of residents than inflow in recent years. moveBuddha data shows that only 12 other states have had a worse in-to-out migration ratio than Pennsylvania in 2022, which has seen only 83 people move in for every 100 who have moved out this year.
This could be the case for plenty of reasons, including high-income taxes that make states like Florida (which has no income tax) more attractive. Along with a lack of residents moving in, much of Pennsylvania's population decline can be attributed to so-called natural causes, as a sizeable elderly generation passes away and COVID increases the mortality rate.
While some of these trends may be temporary, it's clear that Pennsylvania residents' outmigration has been persistent. We looked at the moveBuddha data to find out who's leaving the Keystone State, which cities and towns they're leaving, and where they're ending up.
Table of Contents
I. Pennsylvania Moves: Statewide trends from the last decade and into 2022
II. 2022 Forecast: Which Pennsylvania cities are surging in popularity and which are losing residents?
III. Real Insights: We asked, why move to Pennsylvania?
IV. Sources and Methodology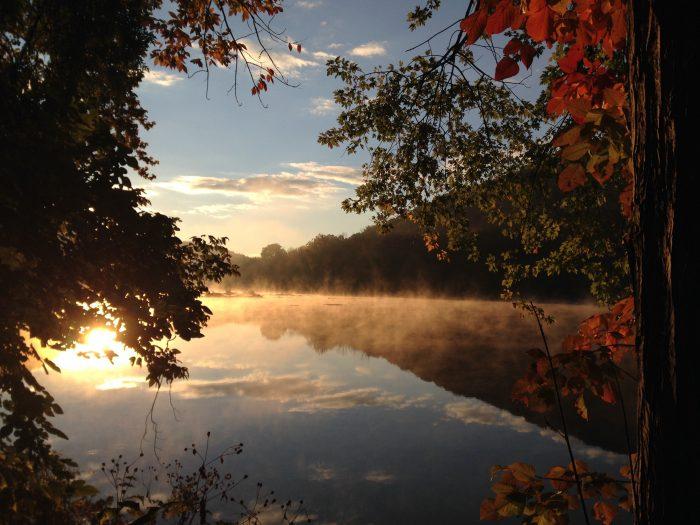 1. Pennsylvania moves, mostly headed out
Pennsylvania's trend of losing residents has continued in 2022. The loss of residents has picked up since the pandemic started in 2020, ranking Pennsylvania up there with other Northeastern states like New York, New Jersey, and Maryland that are seeing folks move out.
Some factors contributing to the declining population growth include:
An aging Pennsylvania population into 2022
Pennsylvania has one of the nation's highest proportions of elderly citizens, nearly 20% of the population, leading to a higher mortality rate and many seeking new homes for their retirement. Many older citizens may also move to warmer-weather states, such as Florida.
Declining immigration rates
Stricter federal immigration policies since the onset of the pandemic have slowed immigration to many parts of the U.S., and Pennsylvania is one state struggling because of it.
New Pandemic-inspired work trends
Not only did COVID-19 accelerate mortality rates in the Keystone State, targeting an already-aging population, it has had a massive impact on those living in and around Philadelphia. With more flexibility to work remotely, the number of workers in the city daily declines and the structure of the local economy is forced to change. This impacts earning opportunities for those living in the city who rely heavily on the weekly inflow of workers from outside the city.
Where are those leaving Pennsylvania going?
None of these trends bode well for Pennsylvania, as the lack of new residents and declining population lower tax revenues and lead to issues like teacher shortages, a slowing economy, and crime and public safety concerns.
Most Pennsylvanians heading out are taking 1-95 down south to Florida (18.91%). The other top moving destinations for PA residents include California (8.97%), Texas (7.25%), North Carolina (6.69%), and New York (4.64%).
Many PA residents and others in the nation are heading to Florida to flee tax burdens and go to a state without an income tax. A recent survey also showed that 41% of new Florida residents move there to retire, and 23% seek out the Sunshine State for a lifestyle change.
It's not all negative, though. Some parts of the state, such as Lancaster and Hershey, are seeing positive population inflows.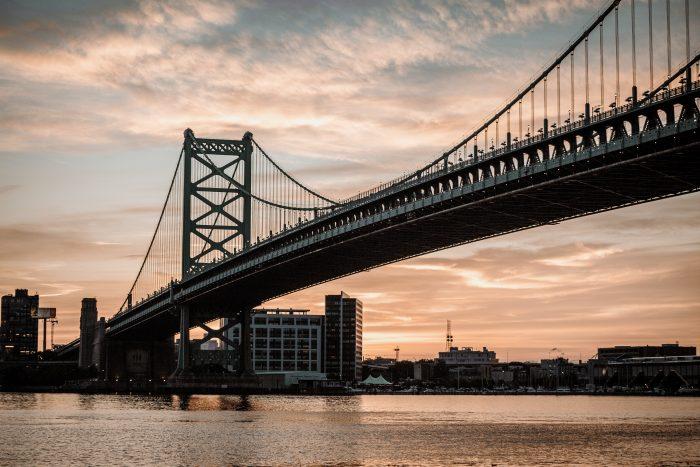 2. 2022 Moves: Which Pennsylvania cities are the most popular to move into and out of this year?
We analyzed over 331K searches from the moveBuddha Moving Calculator to identify all the Pennsylvania cities that moveBuddha users are searching. We looked at only cities with at least 25 inbound and 25 outbound searches to avoid outliers and identified 55 total Pennsylvania cities to see which were the most popular.

Of the cities we analyzed, 38 of the 55 have a negative move in-to-out ratio, the worst being #55 Levittown (42 to 100), #54 Monroeville (43 to 100), and #53 Norristown (44 to 100).
The cities with positive move ratios are #1 Lancaster (159 to 100), #2 Hershey (132 to 100), and #3 Kennett Square (130 to 100).
Bright Spots Amid the Gloom
Housing affordability doesn't appear to be the main reason people are flocking to some of the most attractive cities in Pennsylvania. Of the top 5 positive inflow cities in the state, only two (#4 Scranton and #5 Allentown) have an average home value in September 2022 of less than the PA average of $268,984.
Despite high housing costs, top cities and towns in the Keystone State, like #3 Kennett Square, are more likely attracting an inflow of residents because of strong local economies, small-town charm, and vibrant community atmospheres.
However, most Pennsylvania towns are losing residents such as Norristown and Lebanon. Towns like Lebanon with all-but-dead manufacturing sectors still haven't revitalized and transitioned to a more modern, dynamic economy. And in the case of Norristown, a sluggish local economy was made worse by 2021's barrage of rainfall and winds from Hurricane Ida which caused widespread damage and displaced many residents and families.
5 Cities Seeing Higher Inflow:
#1 Lancaster, PA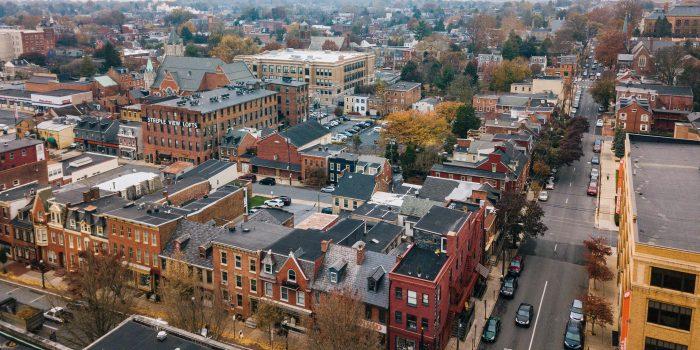 CBSA: Lancaster, PA
County: Lancaster
Census Population (2021): 57,503
Zillow Home Value (Sept): $326,976
Median Rent: $920
Median Income: $49,628
Median Age: 32.7
College Education or Higher: 23.5%
Unemployment Rate: 6.3%
Lancaster is an interesting mix of a suburban and rural feel and provides more space for folks looking to leave the denser Philly metro area. It was also selected as the #1 best place to retire by U.S. News for 2022-2023. Lancaster has tons of history (it was once the nation's capital for a day in 1777) and is very diverse. The city is home to the Amish and is also known as the "Spanish Rose City" because of a large Puerto Rican community.
#2 Hershey, PA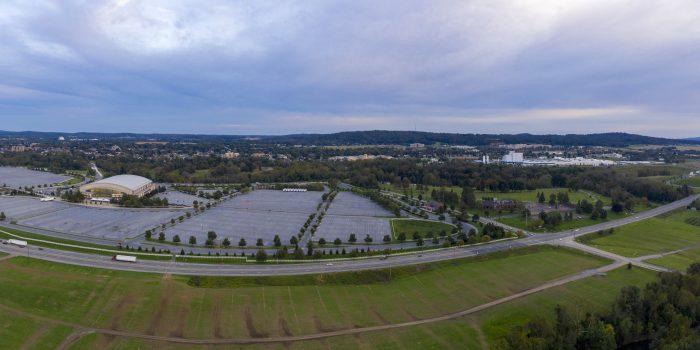 CBSA: Harrisburg-Carlisle, PA
County: Dauphin
Census Population (2020*): 13,858
Zillow Home Value (Sept): $376,335
Median Rent: $1,055
Median Income: $61,948
Median Age: 46.5
College Education or Higher: 49.5%
Unemployment Rate: 2.9%
About 14 miles east of Harrisburg, #2 Hershey is an unincorporated municipality that was founded in 1903 for Hershey Company employees. The small-town atmosphere is attractive for many, and it's maybe the sweetest town in America. Many Pennsylvanians have visited the company theme park, Hershey Park, to get their chocolate fix.
#3 Kennett Square, PA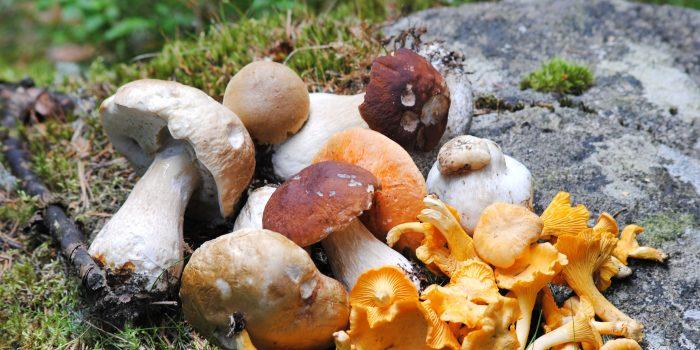 CBSA: Philadelphia-Camden-Wilmington, PA-NJ-DE-MD
County: Chester
Census Population (2021): 5,925
Zillow Home Value (Sept): $537,298
Median Rent: $1,031
Median Income: $64,028
Median Age: 38.7
College Education or Higher: 33.2%
Unemployment Rate: 4.1%
#3 Kennett Square is a pleasant small town in the Philadelphia suburbs. It's known as the Mushroom Capital of the World because it produces nearly half of America's annual mushroom crop. The walkable, small town has tons of great restaurants and arts and culture but also the highest average home value among the top 5 Pennsylvania cities seeing the most new residents.
#4 Scranton, PA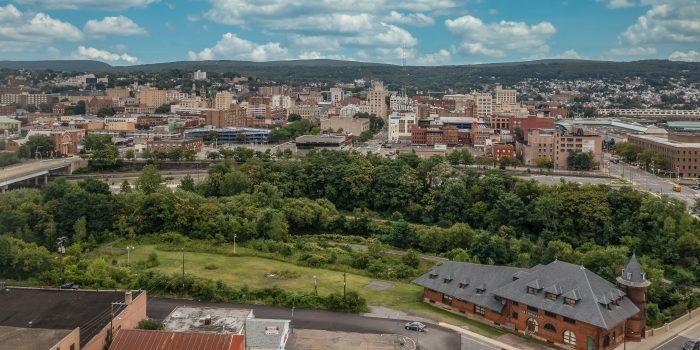 CBSA: Scranton--Wilkes-Barre, PA
County: Lackawanna
Census Population (2021): 75,874
Zillow Home Value (Sept): $154,128
Median Rent: $795
Median Income: $41,687
Median Age: 37.3
College Education or Higher: 22.7%
Unemployment Rate: 5.2%
Scranton is making a comeback. The former coal town that was close to bankruptcy in July 2012 has undergone a revitalization and attracted young professionals and artists. The low cost of living (including very affordable housing prices) and pedestrian-friendly downtown are the main draw for the sixth-largest city in Pennsylvania.
#5 Allentown, PA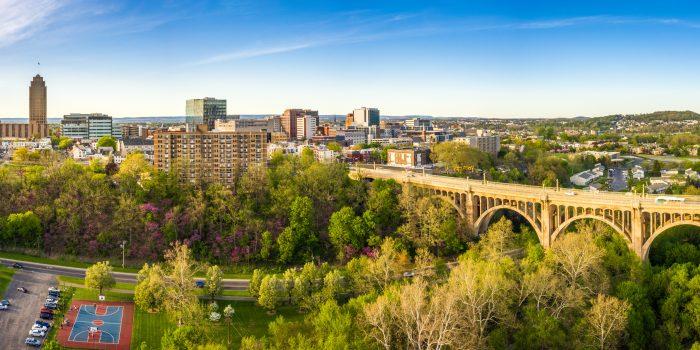 CBSA: Allentown-Bethlehem-Easton, PA-NJ
County: Lehigh
Census Population (2021): 125,944
Zillow Home Value (Sept): $256,115
Median Rent: $1,035
Median Income: $43,816
Median Age: 31.2
College Education or Higher: 16.6%
Unemployment Rate: 4.5%
Allentown is one of the fastest-growing cities in Pennsylvania and the state's third-largest city. The city's economy has historically been heavily manufacturing-based, but it has evolved recently with large employers like the Lehigh Valley Health Network, which has more than 7,800 employees.
5 Cities Seeing Higher Outflow
#1 Levittown, PA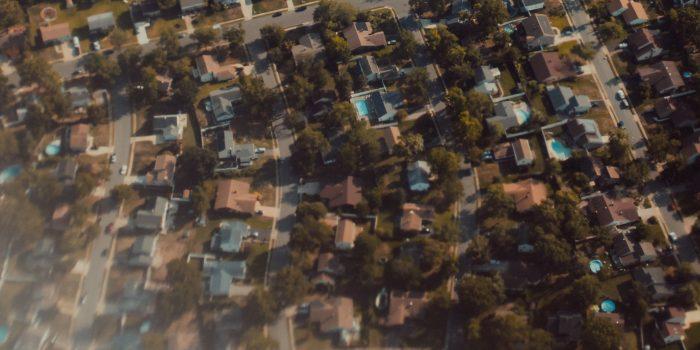 CBSA: Philadelphia-Camden-Wilmington, PA-NJ-DE-MD
County: Bucks
Census Population (2020*): 52,699
Zillow Home Value (Sept): $350,126
Median Rent: $1,136
Median Income: $85,364
Median Age: 40.2
College Education or Higher: 23.4%
Unemployment Rate: 4.7%
Levittown has some fascinating history, as it was the second large suburban housing community created by William J. Levitt, who is often credited as the creator of the post-war American suburb. But the Philadelphia-area planned community has steadily been losing population for many years, perhaps because of a troubled past of racial segregation and very low diversity.
#2 Monroeville, PA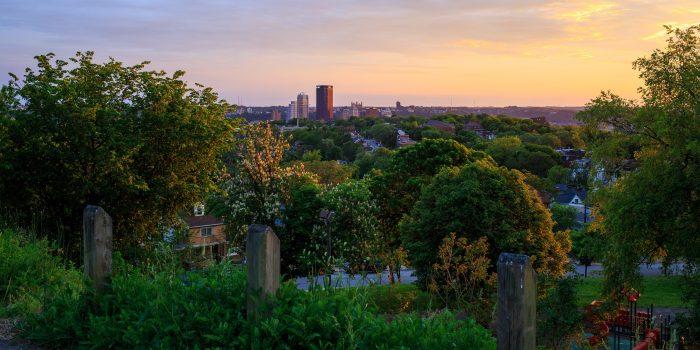 CBSA: Pittsburgh, PA
County: Allegheny
Census Population (2021): 28,640
Zillow Home Value (Sept): $209,694
Median Rent: $1,049
Median Income: $70,634
Median Age: 45.4
College Education or Higher: 42.9%
Unemployment Rate: 4.9%
#2 Monroeville is a small municipality in the Pittsburg region that, like many in that metro area, is losing residents. Like other parts of the state, experts say the population losses in towns like Monroeville are primarily due to "natural population decline," meaning a higher number of deaths than births each year. moveBuddha data shows that there are also high numbers of locals moving out of the city too.
#3 Norristown, PA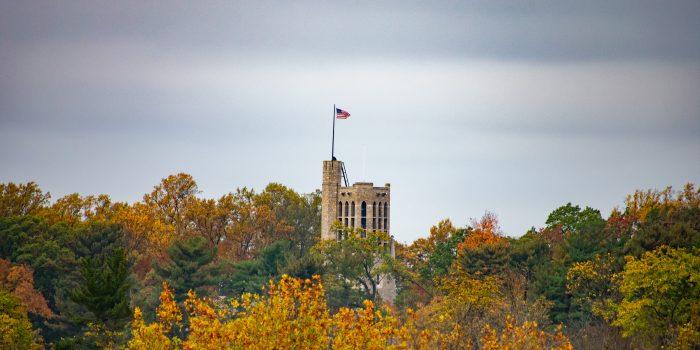 CBSA: Philadelphia-Camden-Wilmington, PA-NJ-DE-MD
County: Montgomery
Census Population (2021): 35,783
Zillow Home Value (Sept): $296,613
Median Rent: $1,106
Median Income: $54,409
Median Age: 32.9
College Education or Higher: 22.2%
Unemployment Rate: 6.5%
Just a short drive away from Valley Forge National Park and Philadelphia — Norristown has seen better days. One recent reason for the declining inflow of new residents is the impact of Hurricane Ida in 2021. According to news reports, the damage from the hurricane led to at least 274 people from Norristown losing their homes and staying in hotels almost six months after the storm. This may contribute to many more moves headed out than in.
#4 Pottstown, PA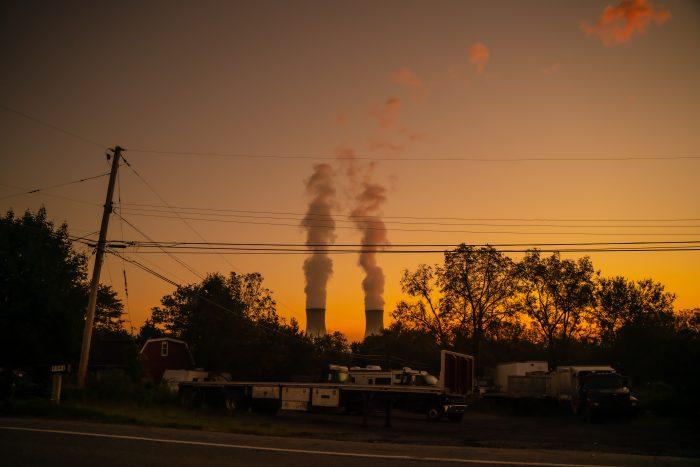 CBSA: Philadelphia-Camden-Wilmington, PA-NJ-DE-MD
County: Montgomery
Census Population (2021): 23,450
Zillow Home Value (Sept): $302,656
Median Rent: $994
Median Income: $50,130
Median Age: 36.1
College Education or Higher: 19.1%
Unemployment Rate: 6.1%
#4 Pottstown is another town in the Philadelphia suburbs that is losing residents. Pottstown's fortunes were historically tied to the iron industry, but since it has died down throughout America, it has left the city struggling. The city has a sluggish economy and a stubbornly high unemployment rate.
#5 Lebanon, PA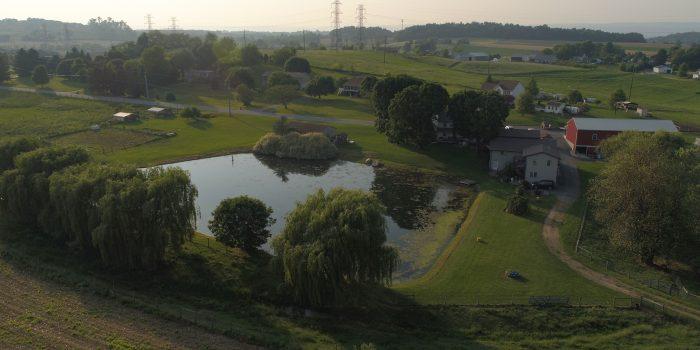 CBSA: Lebanon, PA
County: Lebanon
Census Population (2021): 26,764
Zillow Home Value (Sept): $237,739
Median Rent: $821
Median Income: $40,380
Median Age: 36.8
College Education or Higher: 10.4%
Unemployment Rate: 11.2%
Lebanon is a small city in the central part of the state about 34 miles northeast of the state capital of Harrisburg. While housing prices are affordable, the city has struggled with a poor economy and labor shortages. Labor shortages have been bad enough in Lebanon that the local Chamber of Commerce recently said some businesses have had to shut down permanently.
Local Insights - Why move into or out of Pennsylvania?
To learn a bit more about why people may be leaving Pennsylvania or inversely choosing to live there, we reached out to those who have either lived in the state or live there. Here's what they had to say:
Better job opportunities out of state, but would love to move back: I went to college and started my career around Philadelphia, but moved when I found a better job opportunity out of state. Now that remote work is more widespread, I would love to move back. Philadelphia is so much cheaper than other major cities!" - Mariah Parker, formerly lived in Philadelphia, PA.
The cost of living, employment, and weather sent us to LA: We lived in the Pittsburgh area for 20 years and chose to move away because of the cost of living, employment, and weather. We considered moving to Florida because of the warmer climate and the lower cost of living. The current state of Pennsylvania is mixed. The cost of living and unemployment are both high, but the quality of life is good. The weather can be a bit unpredictable, but overall it's a nice place to live. - Linda Chavez, formerly lived in the Pittsburgh area. 
Pennsylvania's On a Losing Streak
Pennsylvania is a state with a ton of history and is still a desirable place to live for most. It's the fifth-most-populous state in America, with more than 13 million residents as of the 2020 U.S. Census, boasting a diverse population, and dynamic cities like Philadelphia and Pittsburgh.
But various factors have led to steady population loss in the Keystone State in recent years, including an aging population that was hit with the deadly effects of COVID-19, a pandemic-inspired shift in work trends, and a slowdown in immigration.
Pennsylvania has the tools to be an economic powerhouse again, as it is home to several Fortune 500 companies and large academic and healthcare institutions. But the state has still not fully transitioned to attract more advanced manufacturing and tech industry players and shed its past as a dominant heavy-industry economy that relied on companies like U.S. Steel.
Charming suburban towns like Kennett Square and Hershey are bright spots and seeing a positive inflow of residents. But, unfortunately, success stories like that have been fewer and further between, especially since the onset of the pandemic.
The wear and tear from the old Rust-Belt image and high-income taxes is enough to send residents packing for clearer skies in places like Florida, North Carolina, and California. Pennsylvania may be home to eight successful professional sports franchises, but the state is on a losing streak now regarding population migration patterns.
IV. Methodology
This report primarily uses data sourced from moveBuddha's Moving Cost Calculator with supplemental city-specific details from the U.S. Census Bureau. To understand the cost of area homes, we use Zillow's Home Value Index.
moveBuddha proprietary data
This data was collected from January 1, 2022, through October 10, 2022, capturing 324,251 searches across the nation by individuals who were either planning to move themselves or hire a moving company throughout 2022.
More information about our move data and in-to-out ratio equation can be found in our annual Migration Report.
U.S. Census Bureau data
Zillow — Zillow Home Value Index city data
The Zillow Home Value Index or ZHVI provides us with the typical single-family home value within each city at a given period of time.
Image Attribution:
Scranton Welcomes You sign in header collage image: https://www.flickr.com/photos/kenlund/47497133981
Not what you were looking for?
Check out other categories that can help you find the information you need!
See All
Hide All