Garden State Exits: the moveBuddha 2022 New Jersey Migration Report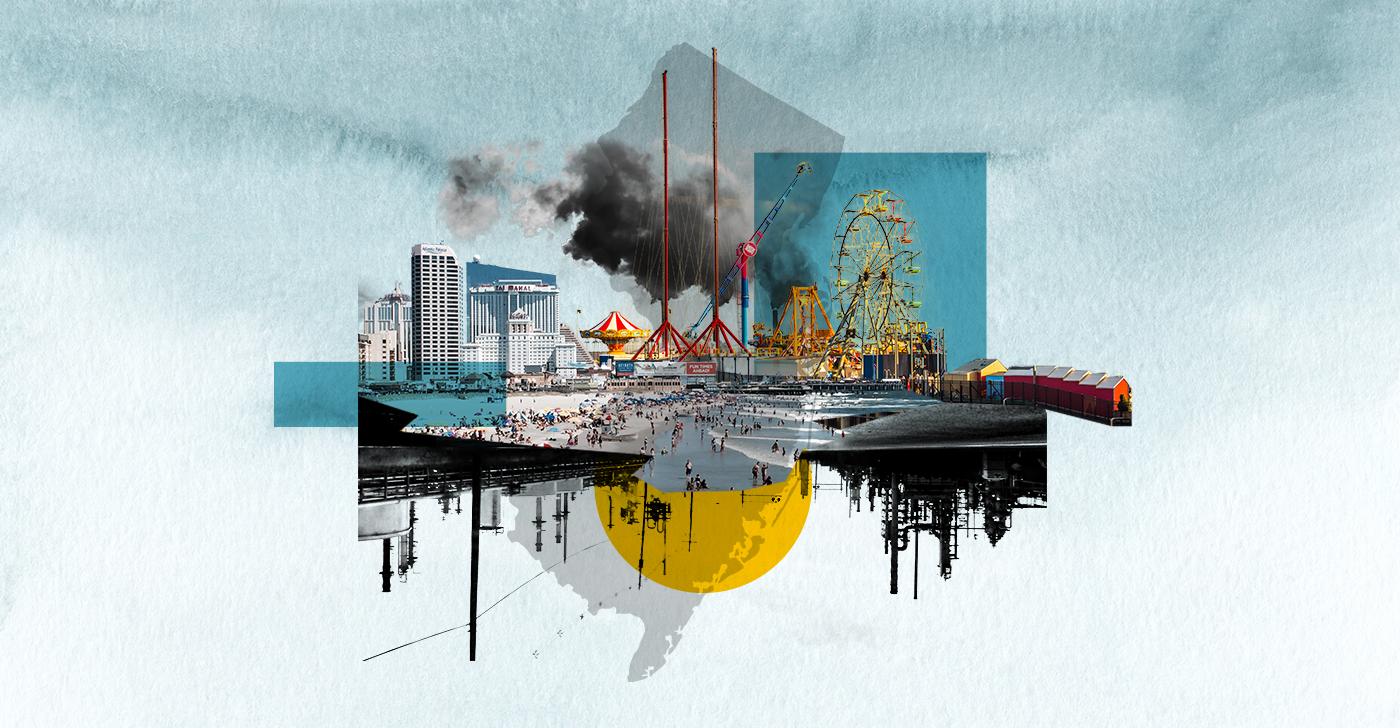 Some locals say New Jersey should be called the "Exit State" since locals are known for identifying where they're from by referencing the nearest exit on the New Jersey Turnpike. "I live down by Exit 2," they'll say to show their South Jersey pride. But the nickname also suggests that "everybody's trying to get out," according to one local radio station. That's harder than it might seem since all major roads out of the state are toll roads, and most drivers crossing into other states must pay to leave.
Despite the price, many are leaving anyway.
We looked at the data to find out exactly who is leaving the Garden State, which cities they're departing, and where they go once they make their last jughandle turn and cross the state border. Table of Contents:
1. Moving out of New Jersey: Looking at statewide trends from 2010 to 2022
2. 2022 Forecast: Which cities are seeing the biggest outflow? Where are their residents headed?
3. Fastest declines: According to census data, which cities are shrinking fastest?
4. Sources and Methodology
Big Takeaways
2022 data for state-to-state moves shows that for every 34 moves into New Jersey, there are 100 out, greater outbound interest than any other state.
1 in 4 searches for outbound moves is for Florida cities.
The top states for New Jerseyans headed out in 2022 are Florida, California, and Texas.
Expect major exits from Trenton, NJ, where there are over twice as many searches for outbound moves than inbound.
The 5 top cities to move to in 2022 are: Naples, Seattle, Los Angeles, Miami, and Tampa; 8 of the 20 most searched cities are in Florida.
Manasquan, NJ to Naples, FL is the #1 most searched route in early 2022.
Small city Maurice River has seen the steepest population decline over the last decade (-27%).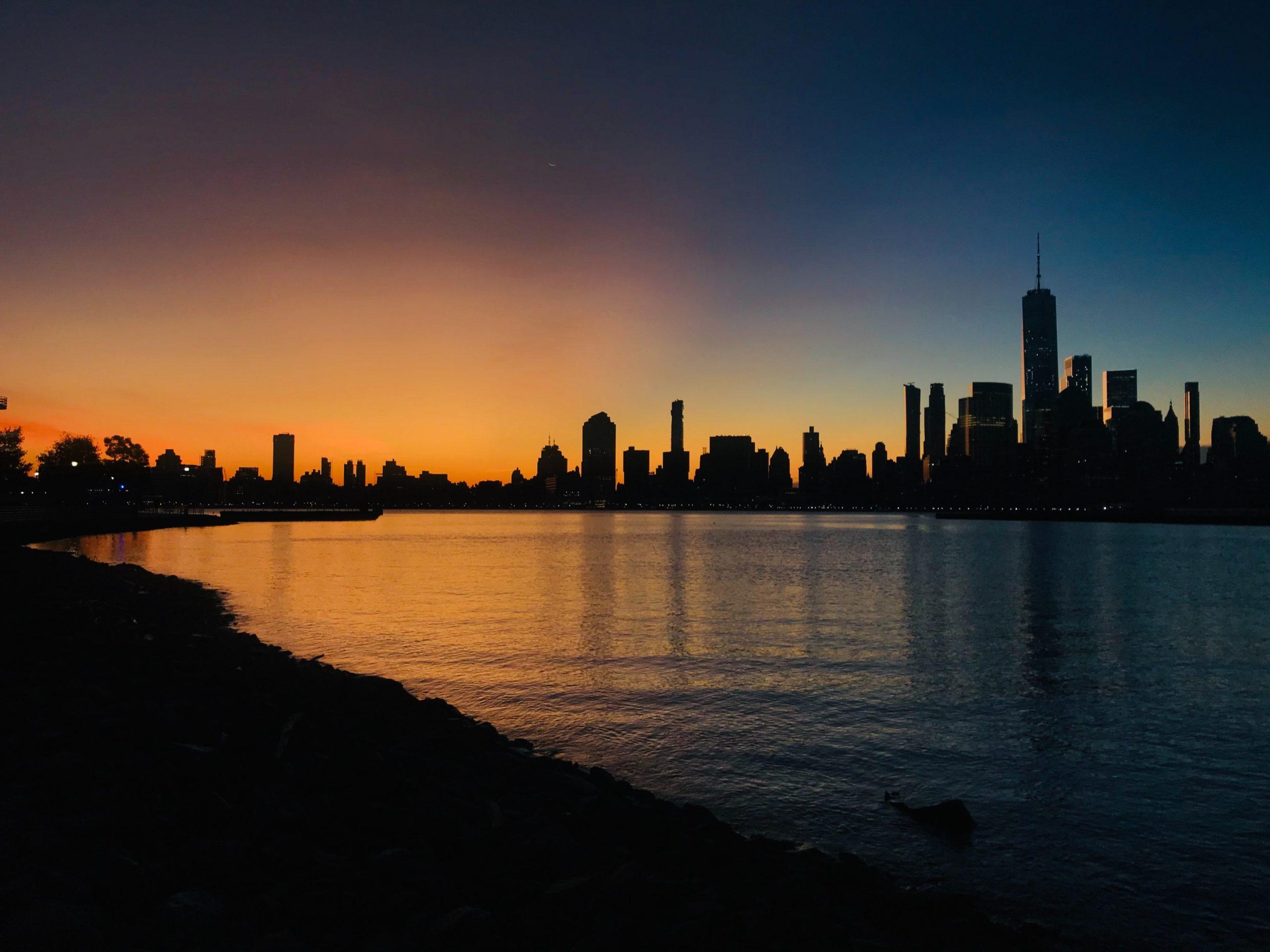 1. Across the Jersey Line: Locals are Saying Goodbye to New Jersey
Recently, the New Jersey Star-Ledger's Tom Moran recently ran an editorial arguing that he didn't believe outmigration from New Jersey was a real problem. And in some ways, he's right. The state population increased 5.7% from the 2010 to 2020 census. New Jersey has been steadily gaining an international population. Today, almost 25% of its population is foreign-born.
But it also suffered the nation's 5th largest loss in wealth: $2.3 billion in income left New Jersey in 2020 alone when some New Jersey residents found new homes in other states.
It turns out that New Jersey is seeing its long-time locals hit the highway. They're taking their sizeable incomes with them, which means less money to spend on future schools, roads, and infrastructure projects.
Increasingly, the state suffers outmigration domestically—it's fourth in the nation for residents moving to other states. And in our turn of the year migration predictions survey, 42% of New Jersey-based respondents indicated they were already planning an out-of-state move for 2022. 
The truth is New Jersey's outflow problem is as big as one of its famous "fat sandwiches." New Jersey's Hudson Country even made the national top ten list for the most significant population decline. From 2020 to 2021, it shed 3.1% of its population.
2022 moveBuddha data shows New Jersey outflow is higher than any other state
We analyzed more than 240K search queries for interstate moves in 2022, finding that New Jersey had the worst in-to-out ratio. There have been almost three times more people hoping to call themselves former Jerseyites than new residents this year.
| | |
| --- | --- |
| State | In-to-Out Move Ratio |
| New Jersey | 34 to 100 |
| California | 37 to 100 |
| Illinois | 42 to 100 |
| New York | 47 to 100 |
| Maryland | 49 to 100 |
That gels with recent population trends: New Jersey was 9th in the nation for overall population loss from 2020 to 2021.
1 in 4 New Jerseyites are Heading to Florida
When New Jerseyites leave their home state, they're overwhelmingly moving to Florida. 24.63% of movers are heading down to a new shore. Most of the income loss from New Jersey's movers is also heading to Florida. IRS data from 2019 to 2020 shows that the biggest slice of New Jersey's lost income is winding up in Florida's coffers.
After Florida, New Jerseyites are relocating to #2 California and #3 Texas. Together, these three states comprise 43% of New Jersey searches for out-of-state moves. While California is losing residents, Florida and Texas are the nation's fastest-growing states, so while New Jerseyites don't always follow the crowd, they do seem to follow the sun.
It's worth noting that two common destinations for New Jerseyites might be on their daily commuter paths. Pennsylvania comes in #5 for New Jersey moves with #6 New York right next door. These two states are #2 and #3 for capturing income from former New Jersey residents. Perhaps well-to-do Jersey residents aren't straying as far as less affluent movers.  

2. 2022 Forecast: New Jerseyites are moving out, headed to every corner of the nation 
Sure, New Jersey is losing residents to interstate moves. But is every city in New Jersey losing at the same rate?
We looked at the inflow/outflow ratios for all the cities in the state to see which cities are thriving, which are losing a few people, and which have lots of residents ready to book a moving van.
We looked at the newest 2022 moving data to find out:
What the basic inflow to outflow ratio was for each New Jersey city. That helps tell a story about stable cities, attractive to newcomers, or losing population fast. If a city has many out-moves and in-moves, it may appear stagnant while actually turning over many residents.
For those who are leaving, where are they going? Which cities are the most popular when it's time to pull up stakes?
Which cities are trendy destinations for residents of Newark versus Jersey City? These routes can tell us if different Jerseyites have different reasons for their moves. We looked at all moves from New Jersey to out-of-state destinations, and these routes were the most popular.
When we look at the moveBuddha data, inflow and outflow ratios can tell which cities are seeing the most interest.
In New Jersey, outflow reigns supreme.
Of the 13 cities that saw more than 25 queries each, not one had a positive inflow.
Rank
(highest outflow)
City
2022
In-to-Out
1
Trenton, New Jersey
45 to 100
2
Princeton, New Jersey
68 to 100
3
Cherry Hill, New Jersey
70 to 100
4
Jamesburg, New Jersey
70 to 100
5
Toms River, New Jersey
71 to 100
6
New Brunswick, New Jersey
72 to 100
7
Hoboken, New Jersey
72 to 100
8
Jersey City, New Jersey
72 to 100
9
Jackson, New Jersey
76 to 100
10
Brick, New Jersey
79 to 100
11
Marlton, New Jersey
79 to 100
12
Newark, New Jersey
81 to 100
13
Edison, New Jersey
91 to 100
The cities with ratios showing the highest proportional outflow are Trenton, Princeton, and Cherry Hill. These central and south New Jersey cities saw many more out-moves than in-moves. While lots of residents wonder if central New Jersey exists at all, moveBuddha's data shows that if it does exist, it's getting smaller every day.
Although they also lost residents, the cities with the lowest outflow rates were Edison, Newark, and Marlton. All three are anchored by a major metropolis outside New Jersey (New York and Philadelphia).
Jerseyites are Packing for Naples, Seattle, and Los Angeles in 2022
Where are all those leaving New Jersey headed? Using moveBuddha data we mapped the top destination cities across the nation.  
20 Most Popular Out-of-State Destinations for New Jersey moves:
| | |
| --- | --- |
| Rank | City, State |
| 1 | Naples, Florida |
| 2 | Seattle, Washington |
| 3 | Los Angeles, California |
| 4 | Miami, Florida |
| 5 | Tampa, Florida |
| 6 | Dallas, Texas |
| 7 | Austin, Texas |
| 8 | New York, New York |
| 9 | Jacksonville, Florida |
| 10 | Atlanta, Georgia |
| 11 | Philadelphia, Pennsylvania |
| 12 | Orlando, Florida |
| 13 | Charlotte, North Carolina |
| 14 | Las Vegas, Nevada |
| 15 | Kissimmee, Florida |
| 16 | Houston, Texas |
| 17 | Raleigh, North Carolina |
| 18 | Fort Lauderdale, Florida |
| 19 | Sarasota, Florida |
| 20 | San Francisco, California |
Seattle and Los Angeles are both tech centers that might employ New Jersey movers looking for a new career challenge, but not necessarily a better cost of living.
Philadelphia comes in at #11, so it's worth paying attention to out-moves from small-sized New Jersey that take residents from one end of a city to another (like to #8, New York City) rather than across the country. However, many residents are hitting the open road for a completely new location. Four top ten destinations are in Florida, and 2 are in Texas. Naples, FL is known for its beachfront pier, which might make many Jersey shore residents feel right at home.
Miami and Tampa round out the top five, showing Florida's power in luring New Jerseyites to its sunnier shores. In fact, 8 of the top 20 searched destinations are in Florida.
Coast-to-coast routes are popular: Manasquan residents stay true to the beach in Naples, FL
As far as the popular routes from New Jersey to a new destination, Manasquan to Naples, FL tops the list of routes. These coastal New Jerseyites stay true to their roots, choosing a similar town: both cities are oozing with amenities for families, including a river that boaters can take out to the ocean.
| | |
| --- | --- |
| Rank | Most searched routes: From X to X |
| 1 | Manasquan, New Jersey to Naples, Florida |
| 2 | Jersey City, New Jersey to Seattle, Washington |
| 3 | Haddonfield, New Jersey to Beverly Hills, California |
| 4 | Jersey City, New Jersey to Los Angeles, California |
| 5 | Teaneck, New Jersey to Seattle, Washington |
Showing off a more adventurous side, Jersey City residents choose Seattle and Los Angeles, while Teaneck residents are also eyeing Seattle. While they might not be looking to change their big-city lifestyles, both west coast destinations take these Jersey residents far from the nearest Wawa.
Haddonfield, a desirable enclave outside of Philadelphia, can't top northern New Jersey cities for wealth but is the richest town in Camden county. Maybe that's why a popular exit route out of New Jersey takes these suburbanites to posh Beverly Hills, CA.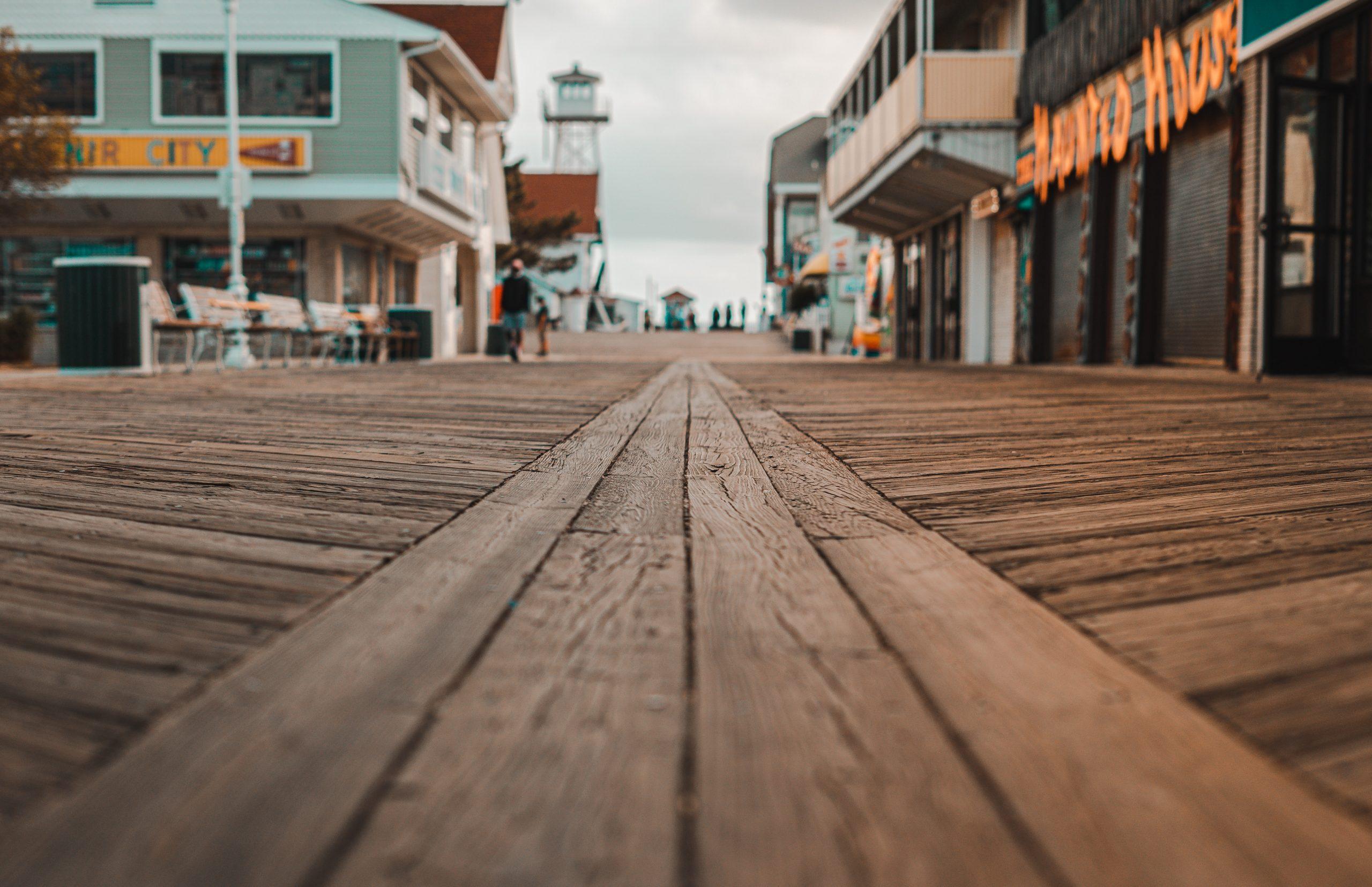 3. New Jersey's Fastest Shrinking Cities: Maurice River, Pennsville, and Paterson
Since 2020, the coronavirus pandemic accelerated remote work, early retirements, and business failures, all of which jump-started new moves across the country. But to get a sense of where New Jerseyites were headed even before the pandemic, we dug into U.S. Census trends from 2010 to 2020 to find the cities already experiencing population loss.
We looked at cities by population size so that significant losses wouldn't be concentrated among large cities, regardless of whether those cities had relatively stable out-move rates. The result? Three categories that helped us compare cities from 2010 all the way to 2022.
The categories are
Large cities: 100K+ population
Mid-size cities: 10K to 100K population
Small cities: Under 10K population
Using the percentage decline, we discovered that some cities are losing more residents than others.
Here is a map of the top cities (hover over each one for information on size, housing prices, and population decline trends):
Here are some of the patterns we noticed:
Large cities defied the New Jersey exodus trend: Only 3 NJ cities had populations >100K in 2010 and only Paterson saw a population decline.
Fastest-declining small and mid-sized cities have an average increase in home values of +40% from 2020 to 2022.
At +54%, Ventnor City saw the highest percentage increase in home values from 2020 to 2022, a jump from $328.5K to $506.5K.
Pennsville and Lower lead mid-sized town out-moves.
Small city loss-leader Maurice River said goodbye to 27% of its residents from 2010 to 2020.
Large cities: Jersey City and Elizabeth saw growth, but not Paterson
With just three cities home to over 100K residents in 2010, it's not surprising that Paterson saw losses compared with these other large cities. The city has noticeably higher rents ($1736 for a 2-bedroom apartment) and low average annual county income ($55,775). That's a significant $16K less annual income than either Jersey City or Elizabeth.
All of New Jersey's large cities have seen housing prices increase since 2010, but Paterson faces the biggest challenges for homeowners. Prices have jumped 33% from 2010 to 2020 and another 28% from 2020 to 2022.
Paterson, which has ranked third in the nation as the "worst place to live," has high poverty, crime, and a struggling economy. But with $800 million in the last 4 years helping redevelop vacant properties, Paterson might be on its way to living up to its history as an important economic center.
With high housing prices and rents, Jersey City's costs are offset by its high annual income. Perhaps that balance has allowed the city to grow its population from 2010 to 2020. With the largest population, Jersey City has other advantages. The PATH train links residents to jobs across the Hudson River in New York City, and a hot real estate market can be tied to New York's pandemic recovery (though it signals increasing unaffordability, too).
Don't forget, that New Jersey residents pay the highest property tax rate in the country after buying a home. Businesses also pay the country's highest corporate income tax rate. Perhaps, as a result, the state's headquarters for fortune 500 firms has fallen 32% since 2006.
Among large cities, economic growth helps float the population compared to smaller towns, but challenges remain.
Medium Cities: Pennsville and Lower, NJ Say Goodbye to the Most Residents
Unassuming Pennsville is known for its lighthouse but not for making waves. This southwestern township, near Wilmington, Delaware, is one of New Jersey's least densely populated places, with a population of 12,428 in 2020. Still, having some space to stretch out hasn't endeared residents to Pennsville. It's lost 7.4% of its population since 2010.
On the southeast end of New Jersey, Lower Township has also seen 7.4% of its population leave the state. Why? Well, for starters, Lower Cape May is a tough commute. It's 90 miles from Philadelphia and 120 from Baltimore. Better known as an outpost for weekend getaways, year-round workers have not found a good reason to stay. With beaches and breweries, it mirrors Pennsville as a slower-paced south Jersey city with plenty of recreation but little industry.
There's also the issue of increasing storm surge and rising tide levels on the east coast, affecting several of the mid-size towns that made our list. The Atlantic coast, which used to see a single high-tide flooding event per year, is expected to rise to 45 to 255 days per year by 2050.
And while Pennsville's home prices actually lost value from 2010 to 2020, the fastest-declining mid-sized cities have an average home value increase of 40% from 2020 to 2022. Recent price increases threaten to displace families that can no longer afford to live in these cities.
In #3 Ventnor City, homes rose 54%, the highest percentage increase of any fast-growth city from 2020 to 2022. In 2020, area homes were valued at $328.5K. They're now $506.5K. From the much longer ten-year period from 2010 to 2020, the most significant home value increase in this category was 18% in pricy Ocean City. Big price increases may be behind the local exodus.
The pattern isn't universal. In Pennsville, rent for an average apartment is the lowest of any other county. And while it's the 4th lowest average household income in the state, that statistic doesn't tell the whole story. There are multiple New Jersey cities with nearly identical median incomes in the mid-50Ks like Pennsville, and Pennsville's low cost of living should minimize the housing burden on residents.
And not all these cities saw increases until the pandemic. Home prices in four of the ten mid-sized cities lost value between 2010 and 2020. It remains to be seen if this pandemic-era boost is a positive sign of recovery or a growing affordability crisis in already precarious communities.
Overall, mid-sized cities show it's not just densely populated North Jersey residents calling it quits. While coronavirus initiated a trend of leaving major cities for smaller towns and remote work, smaller towns in New Jersey are jumping on the bandwagon.
Small Cities: Down the Shore, Everything's Not Alright
Small cities on the Jersey Shore are shrinking fast. #1 Maurice River, #2 Union Beach, #3 Mantoloking, #4 Downe, #5 West Wildwood, #6 Brigantine, #7 Sea Bright, #8 Loch Arbor, and #11 Margate City are all clustered on the Atlantic Coast.
The majority of shrinking small cities are in South Jersey. Union Beach, Loch Arbour, and Mantoloking boast the highest real estate and easiest access to New York City, but beachside communities up and down the coast are feeling the pressure of lost residents.
Coastal New Jersey was once home to oystering, fishing, and farm stands, but that hasn't been enough to forge a strong economy in the new millennium. While places like #1 Maurice River has both low rent and average annual income, affordability hasn't been enough to keep residents.
One theory is that retirees are leaving New Jersey more than other cold-weather locales. The idea stems from New Jersey's high cost of living and the burden placed on COVID's many early retirees living on fixed incomes.
Another theory posits that COVID relocations have hit the densely populated New Jersey harder than more rural states, even including the rural coasts. With concerns over crowding, workers who aren't tied to jobs in New York or Philadelphia find they can relocate for a bit of literal and financial breathing room.
From Bedroom Communities to Boardwalks, Jersey Cities are Shrinking
The New Jersey exodus is not overstated: the Garden State is losing residents from nearly every city and corner of the state. Mid-size and small cities in South Jersey are losing more residents than their northern counterparts, but cities in the north aren't immune.
From colonial times, New Jersey was a crowded corridor between bigger ports: Philadelphia and New York. Today, its cities suffer the same fate. They're often overlooked or seen as suburbs for out-of-state urban hubs. New Jersey's own urban hubs only prospered during the early 20th century, when manufacturing giants put New Jersey's economy on the map.
But industrial prosperity hasn't lasted forever.
For a state with high taxes, costs, and a shrinking industrial base, prosperity has become elusive. Retirees, remote workers, and those looking for affordability alike have found cities of all sizes aren't meeting their needs.
Is there an upside?
New Jersey has always been a chameleon, and if any state can transform its fortunes, it's this one. With fields of tomatoes, blueberries, cranberries, and peaches, it's the Garden State as much as a state of manufacturing, boardwalk taffy, and Bruce Springsteen. It's also a place bursting with diversity. Immigrants old and new have contributed to its prosperity and culture (and to its unique snacks like fried pizza panzarottis).
There's a little of everything in New Jersey. Perhaps growing for generations to come is just a matter of finding the right combination of Jersey magic and ensuring everyone who grows up in New Jersey cities can thrive in their hometowns.
Planning a move to New Jersey
If you've got a NJ move on the horizon, these pages will help you:
Best New Jersey Movers Pretty straight forward, we looked at hundreds of movers across the state and these are the best ones in New Jersey.
Find your New Jersey moving route Want detailed help for your move? Pick where you're moving to and from in New Jersey, and we'll help you find out costs and movers
4. Sources & Methodology
This report primarily uses a combination of U.S. Census Bureau data and moveBuddha proprietary data. For understanding the cost of area homes we use Zillow's Home Value Index and for rent data, we referred to Housing Data.
moveBuddha proprietary data:
This data was collected from January 1, 2022 through May 4, 2022 capturing searches by individuals who were either planning to move themselves or hire a moving company in the subsequent year.
We used this data to analyze:
Section 1:
2022 State-based in-to-out move ratio, +240K queries analyzed
Most popular state for moves from New Jersey in 2022, 2968 queries analyzed
Section 2:
2022 New Jersey cities in-to-out move ratio, we limited data to cities with a minimum of 25 inbound queries and 25 outbound queries for a total of 13 cities.
Most popular out-of-state cities for New Jersey residents to move to in 2022
Most popular routes for New Jersey residents heading out of state in 2022
U.S. Census Bureau — population, median income, historical population data:
Historical population totals, April 1, 2010 to July 1, 2020. To understand the methodology for devising these population estimates, please refer to the official methodology for total resident population estimates.
The median income is provided at the county level.
Zillow — Zillow Home Value Index city data:
The Zillow Home Value Index or ZHVI provides us with the typical home value within each city at a given period of time.
2022 Fair Market Rent HUD
To understand the cost of rent in the fast-growth cities, we've included New Jersey Housing Data Clearinghouse HUD Fair Market Rent for 2 Bedrooms by county. It's important to note that this is the 40th-percentile of rent prices, so will reflect prices slightly below average.
Not what you were looking for?
Check out other categories that can help you find the information you need!
See All
Hide All