Tips on Moving to Chattanooga, TN; Relocation Guide
If you're into wandering around in the wilderness,

want to live in a city with its own arts district,

or if being in a place with internet so fast it's been dubbed "Gig City", excites you,

you'll definitely want to consider moving to Chattanooga.
Photo Credit: Bryce Edwards
Whether it's due to the city's affordability, plenty of resources for entrepreneurs, or if you're a student at UTC, Chattanooga has been gaining a lot of attention and bringing in new residents.
Though it's relatively small, the many factors that draw people to "Nooga" have made it feel like a big city to all who've settled there. But how can you know if you should make Chattanooga your new home?
Fortunately, we've done most of the heavy lifting and put together this guide for figuring out the best area to live, helping you find a place, and planning your move as simply as possible.

Everything about relocating to Chattanooga
Quick Chattanooga snapshot
Chattanooga has a population of 179,690, making it the 139th highest populated city in the United States.
The average rent in Chattanooga as of 2021 is $1,091 per month, which is on par with the national average.
Ranking as the 77th most expensive city in the US, the cost of living in Chattanooga isn't extremely high.
And before you dig into the details of moving to Chattanooga, have a look at some of the city's beautiful scenery in this video!
Neighborhoods of Chattanooga
As with most cities, it's hard to imagine what they're like when you start to break them down by neighborhood, due to the sheer volume of individual communities. Chattanooga is no different.
Because of this, we've found it's best to split things up by region. The main areas of Chattanooga include: University, Downtown, North Shore, St. Elmo, and Southside.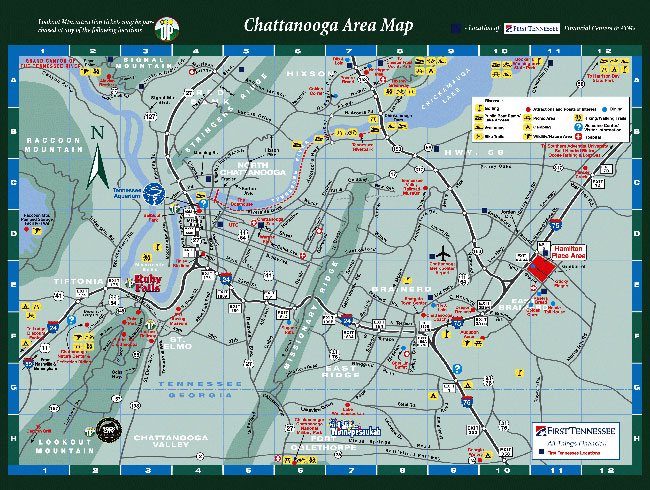 Within each of these regions, you'll find unique neighborhoods, suburbs, and communities, each with their own distinct feel and price range. The cost of housing in any of these neighborhoods should be your first concern when looking for a place to live.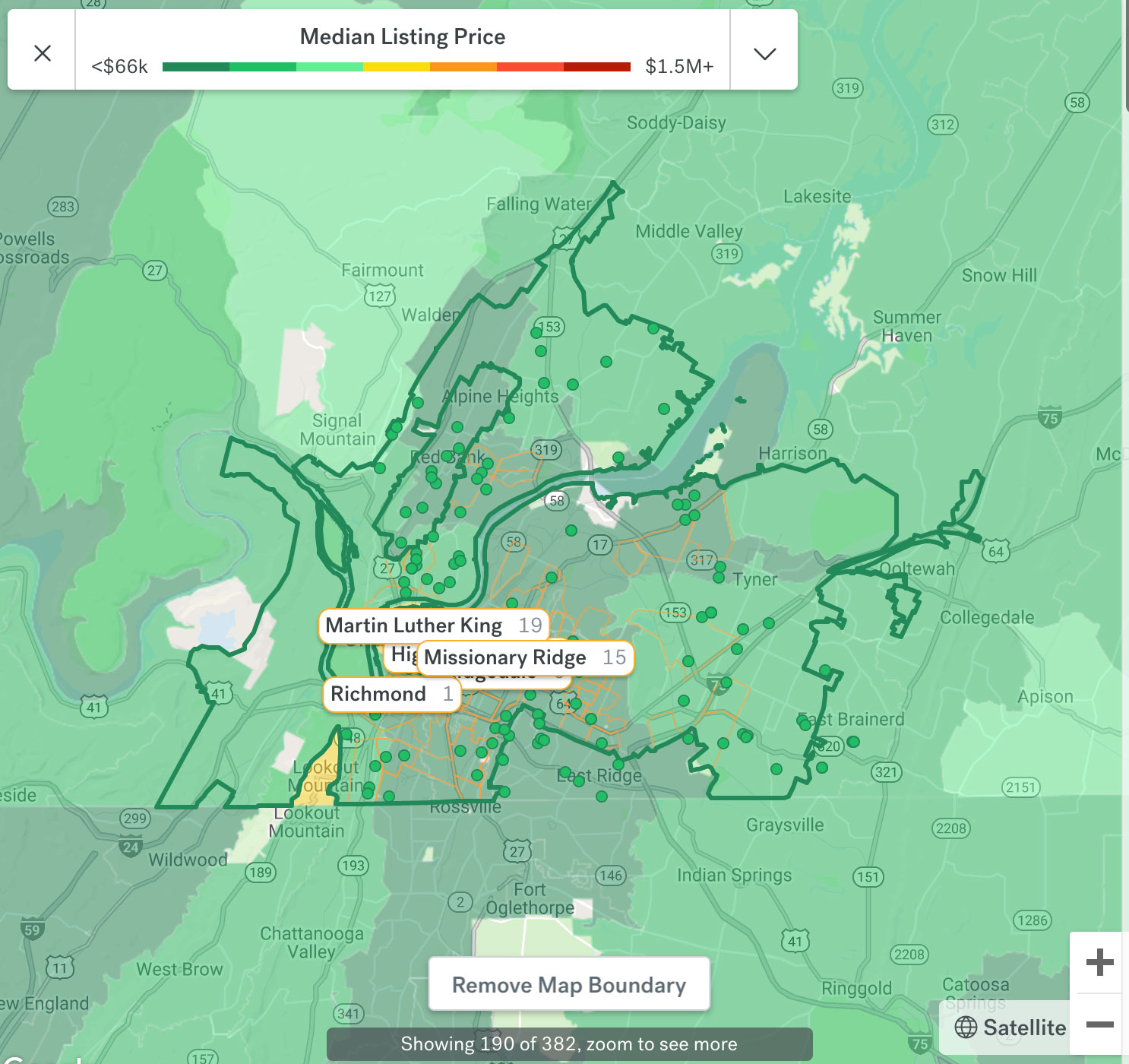 This housing map from BestPlaces shows the average rent price throughout the city of Chattanooga with the lighter green areas being the cheapest and the dark green areas the most expensive.
Below, you'll find a rough breakdown of rent ranges throughout Chattanooga with a few specific neighborhoods listed as examples.
Chattanooga rent prices by neighborhood
On the lower-end of the rent spectrum, you'll find that places like Boulevard Trails, Meadowbrook Heights, and Forest Plaza which have rents ranging from $855 to $915 monthly.
North Shore, Brainerd Hills, and Red Bank all have mid-range rents with monthly rent prices between $905 and $960.
The more expensive rental areas, with prices around $970 – $1,200, include places like Martin Luther King, Fort Wood, and Washington Hills.
After you figure out where you can afford to move, you'll want to determine whether or not you'll actually like the area.
Where in Chattanooga are people like me living?
As you look for a neighborhood to move to, you'll want to pay attention to the personality of each area and whether or not it fits your lifestyle.
We used a Chattanooga zip code on Esri's Zip Tapestry to see what the leading demographic subsets are along with other information such as median ages.
Now that you have a feel for the area, let's see about navigating it from where you want to live.
Commuting throughout Chattanooga
Chattanooga is similar to most U.S. cities in that traveling by car is the primary mode of commuting, with 80% of total Chattanooga commuters driving to work solo.
The average commute time in Chattanooga falls between 15 and 19 minutes, which is well below both the Tennessee average and overall US average.
As for other forms of transportation in Chattanooga, you'll see that only 1.9% use public transportation, 2.9% walk, and that 0.5% travel by bicycle.
These statistics are explained when you look at the alternative transportation infrastructure oof Chattanooga.
Chattanooga is car-dependant
Chattanooga scores fairly low in terms of walkability, bikeability, and bus transportation.


While there are some pedestrian capabilities in Chattanooga, its walkscore of 29 pretty well communicates the limitations.
Like with many cities of this size, Downtown Chattanooga is fairly walkable, but the further you get from the city's urban centers, the less likely you are to easily get around on foot.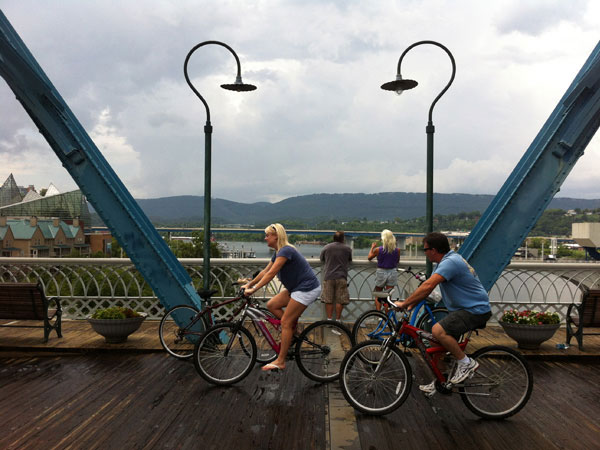 The one major pedestrian jewel in the city is the Walnut Street Bridge, which is a pedestrian walkway spanning the entire stretch of the Tennessee River going through Chattanooga.
All-in-all, cyclists don't fare much better either.
Chattanooga's bicycle infrastructure is pretty lacking
With a bikescore of 35, Chattanooga has pretty mediocre accessibility for cyclists, but they're trying to fix that.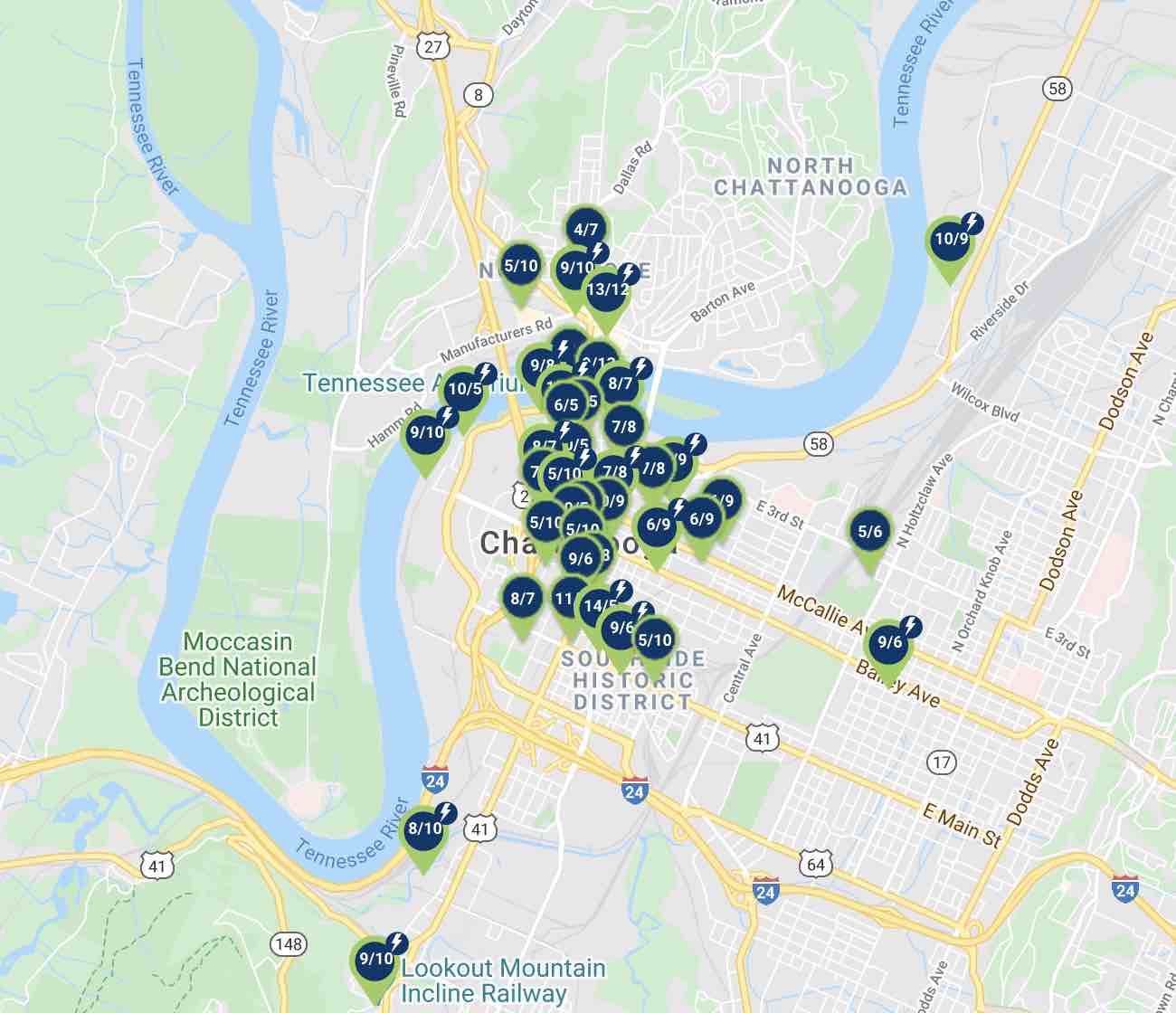 As you can see from this Chattanooga Bike Map, there are a good number of bike routes spread throughout the city, but they don't exactly…connect.
To their credit, Chattanooga is putting effort into encouraging cyclists throughout the city, providing a bike commuting class as well as offering bikeshares.
Overall, there are pros and cons to biking in Chattanooga and, once again, as long as you're near Downtown you'll be able to get around relatively easily.
Still, biking beats taking the bus.
Public transportation is very lacking in Chattanooga
Chattanooga has a public transit score of 25, and it's not hard to see why.
The primary provider of public transportation throughout the city is the Chattanooga Area Regional Transportation Authority or, CARTA, which offers free electric busses Downtown, select "smart busses" with free wireless internet, and park and ride services.
Unfortunately, as with most cities of this scale, the bus routes don't provide a great area of coverage throughout the city.
But beyond simply getting around the city, you'll also want to know how best to stay safe in your area.
The crime rate in Chattanooga doesn't seem great, but understand that the situation isn't dire.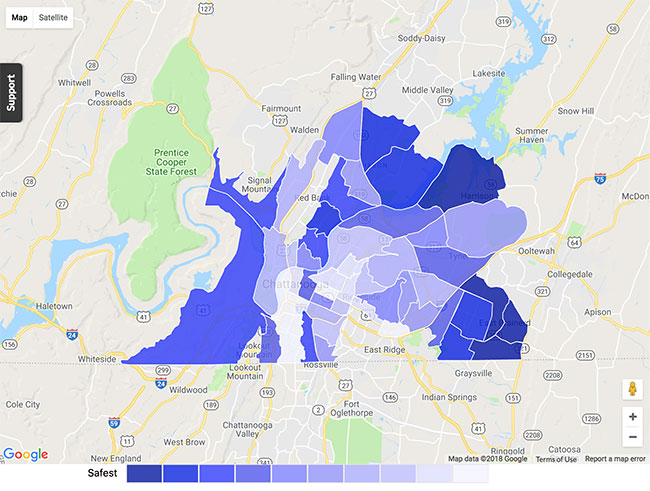 According to NeighborhoodScout, Chattanooga has a crime score of 1 (with 100 representing maximum safety). That's…as low as you ocan get…
The city has generally had a tough time with crime, but they're making an effort at reducing the crime rate.
Still, high crime doesn't necessarily mean danger and most "high crime" cities are perfectly functional and supportive of their residents.
Generally, you can take steps to keep yourself out of danger by knowing which areas are unsafe and when to avoid them, remain aware of your surroundings, and avoid actively putting yourself in bad situations.
So, now that you've learned all about picking an area to live, let's get to actually putting a roof over your head.
Chattanooga apartment hunting
Your first concern when looking for a place to live is always going to be determining what amenities you'll need.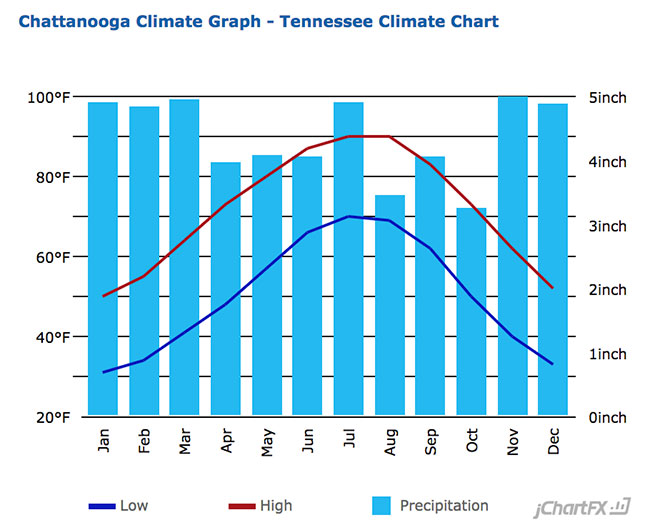 Chattanooga, like most of Tennessee, has a fairly temperate climate, featuring mild winters and hot summers.
Because of that, you might not need heating, but air conditioning is a must and heat is highly recommended.
You might want to start thinking about the average cost of utilities in your area when considering these things as well.
Also, due to the city's poor walkability, you'll also really want to try getting a place with washer and dryer units.
Where to start your Chattanooga apartment search
It's never easy finding a place that perfectly matches your want,s needs, and budget, so you'll want to use every resource you can find in order to expand your search.
Below are a few of our favorite places to filter through apartment listings based on whatever criteria you may have.
Chattanooga rental market
Chattanooga's 2021 rental market is fairly stable, although there are some troubling signs on the horizon.
Generally the average rent in Chattanooga is holding steady, with a year-to-year change of about 7%.
And, as of the latest Chattanooga apartment vacancy data, Chattanooga has a vacancy rate of 5.83%, which is just around the national average.
While things are generally solid in the Chattanooga rental market, it can't be overlooked that there's a solid gap between the rent prices and average wages are increasing.
Tennessee rental law
Even if the rental market is in decent shape, you'll still want to pay attention to your rights as a renter in order to avoid being scammed by shifty landlords.
Here are a few Tennessee rental laws you'll want to be at least vaguely aware of.
Chattanooga also has some very solid offerings for those looking to settle down a bit more than merely renting.
Navigating the 'Nooga suburbs
If you're more in the market for a long-term home or just prefer to live outside of the hustle and bustle of downtown, Chattanooga has you covered.
As of 2021, the Median home value in Chattanooga is $207,179, which has increased by 15.7% within the past year.
There are a ton of Chattanooga suburbs that'll fit all styles and specifications.
To get you started, we've picked out a couple to give you a general idea of what the 'burbs in Nooga have to offer.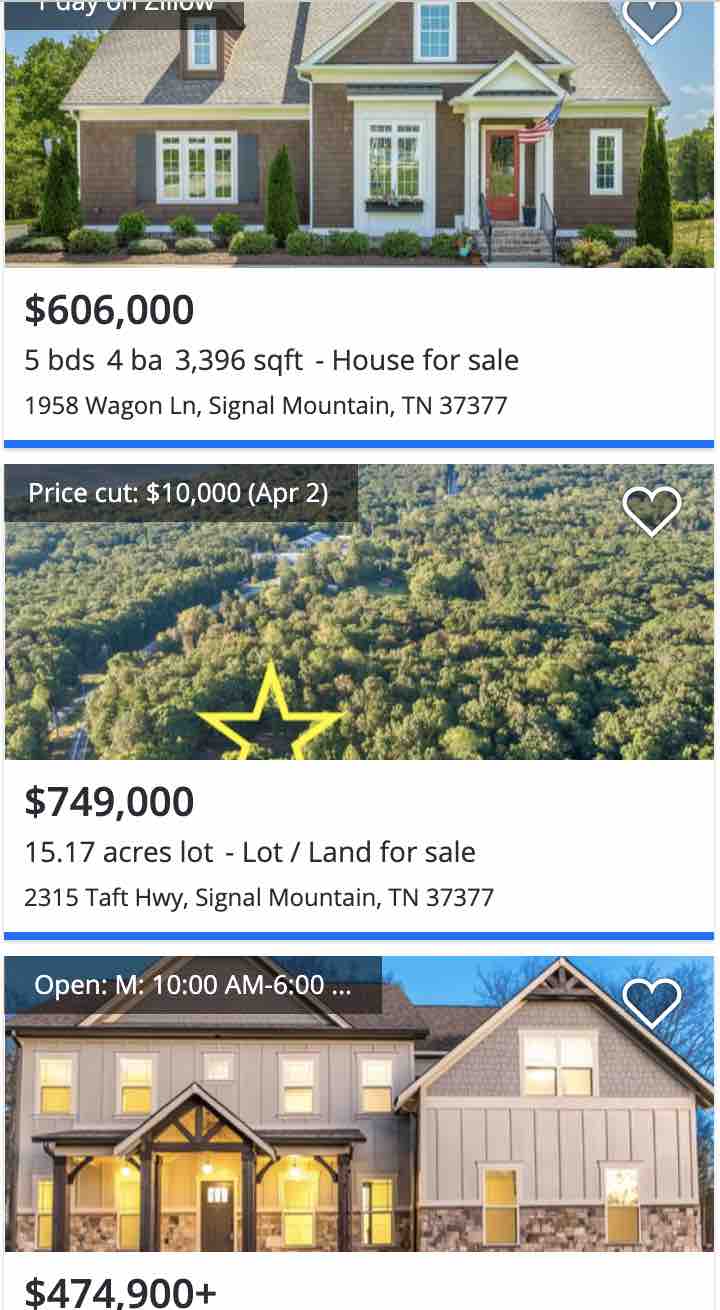 Signal Mountain
The town of Signal Mountain is a great area for those looking to get away from the city and live near natural beauty.
Access to mountain trails, golf courses, and community theater, which adds to Signal Mountain's small-town feel without risking becoming boring or mundane.
Overall the area is ideal for families and those who want a bit of seclusion while still living in the Chattanooga area.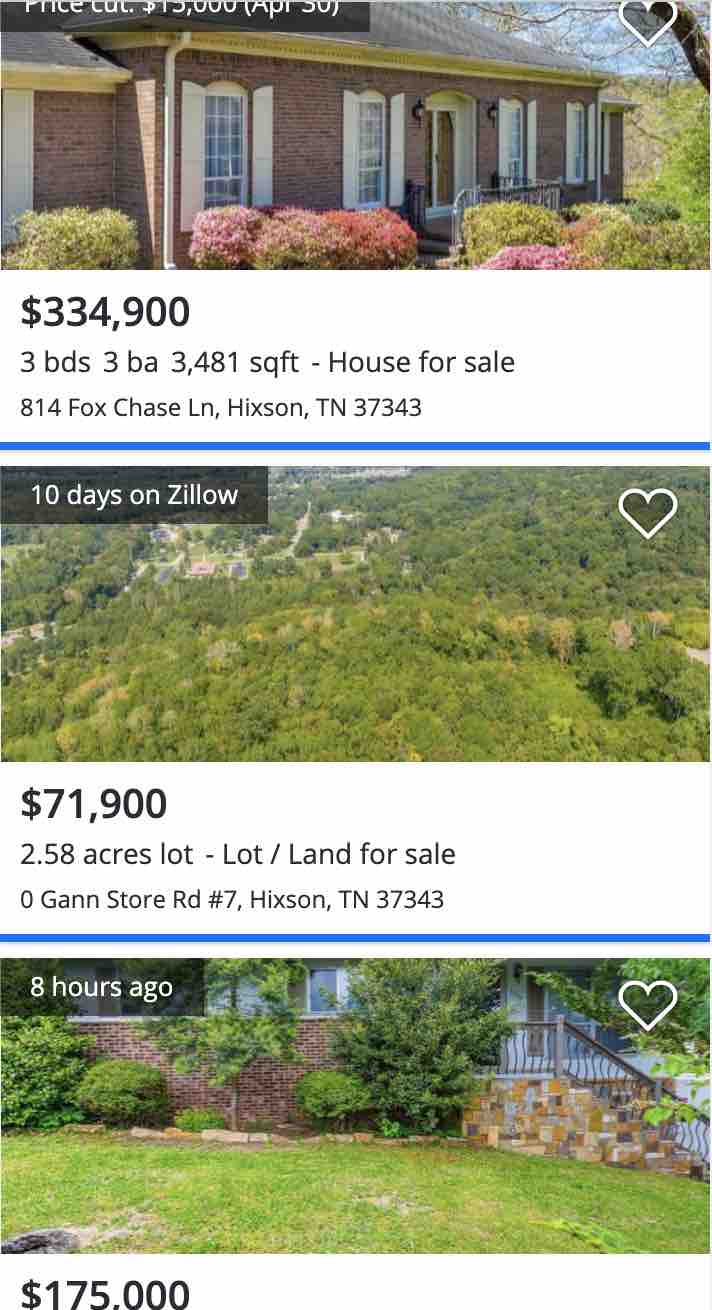 Hixson
If you're looking for a suburb that still has extremely easy access to the city, Hixson is going to serve your needs pretty well. Located a mere 15 minutes from Downtown, Hixson has the perfect mix of city convenience and suburban escape.
Hixson is also located near plenty of shopping centers and outdoor activities, making it an idea location for young families as well as young professionals.
Now that you're ready to move to Chattanooga…
Use our moving cost calculator to estimate your moving costs to Raleigh.
Also, if you are coming from out of state, be sure to have a look at our moving out of state guide for more info and tips.
Parking permits for moving vehicles in Chattanooga
Before you finalize anything related to your move, you should definitely ensure that you can park large vehicles near your new place.
You might want to check out the Parking in Chattanooga page to see if you need to do anything special.
And before you officially consider yourself a Chattanooga resident…
There you go, the hard part's over! But before you fully settle in, there are still a few fine details to take care of before you officially consider yourself a 'Nooga resident.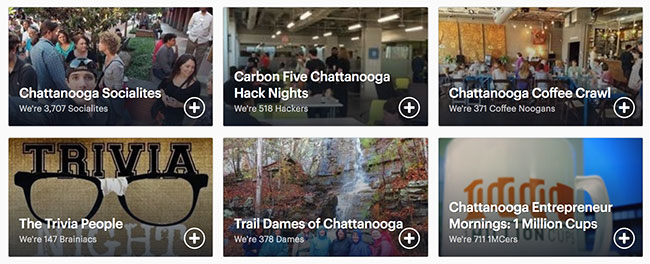 Things to do in Chattanooga
When trying to get your bearings in a new city, the best way to learn about the area's unique feel and variety of recreational activities is to listen to what the locals like to do.
Head to the Riverfront in Chatt town's downtown area and catch up on what you missed in high school–learn about American art at the Hunter Museum or take a trip under the sea at the Tennessee aquarium.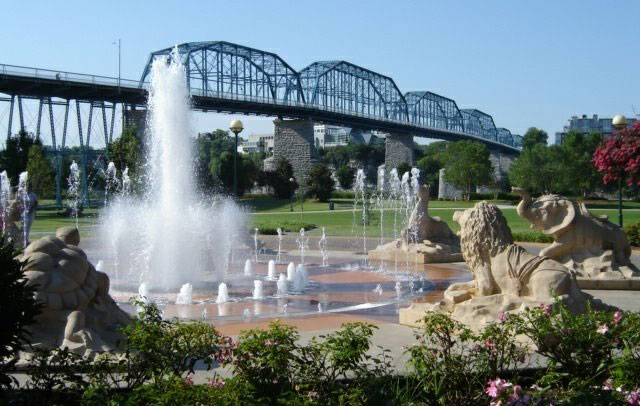 If you're the type who enjoys fresh air and green spots, you'll absolutely want to get to know the many parks located throughout Chattanooga along with all of the outdoor activities that accompany them.
Those looking for some of the finest dining in Chattanooga, there are plenty of great restaurants to choose from including Public House, Bluegrass Grill, and Easy Bistro.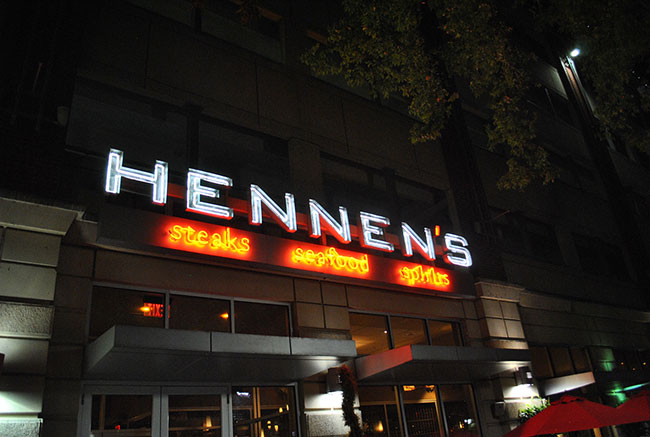 And if you're looking to unwind after a hard day of work at one of this scenic city's newest startups, Chattanooga has plenty of great bars for grabbing a quick drink or experiencing the nightlife with an evening of entertainment like sipping on craft cocktails at Robar, enjoying drinks and lite bites at The Flying Squirrel Bar, and pairing steaks and spirits at Hennen's.
And should you need to get away from it all, there are plenty of places not far from the city for some fun. Nashville, Knoxville, and even Atlanta are just a couple of hour's drive from 'Nooga, and along the way, you can catch a view of Ruby Falls near Lookout Mountain and all the Appalachian range has to offer.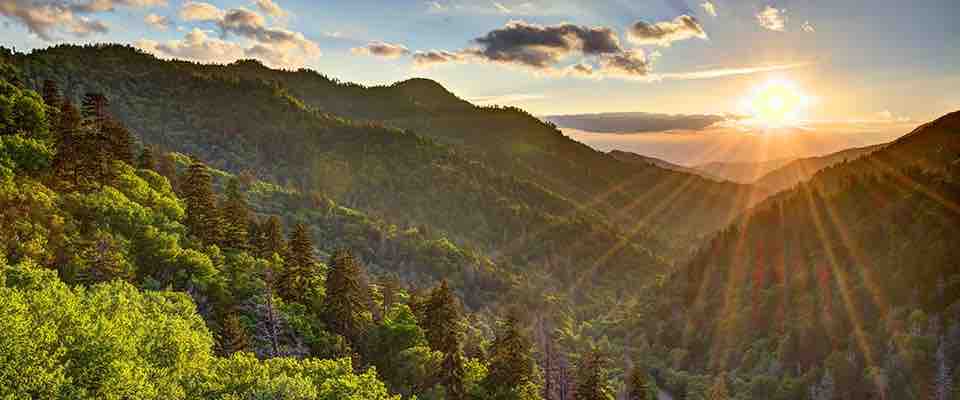 Not what you were looking for?
Check out other categories that can help you find the information you need!
See All
Hide All