Tips on Moving to Concord, CA: Relocation Guide
Sleepy SF, Family Friendly, California Crossroads, plus a ton of other factors that make Concord a great SF alternative.
If you're tired of San Francisco's absurd rent prices, want a low-key city with easy access to the greater Bay Area, and don't mind being near a plethora of festivals, you might want to think about moving to Concord.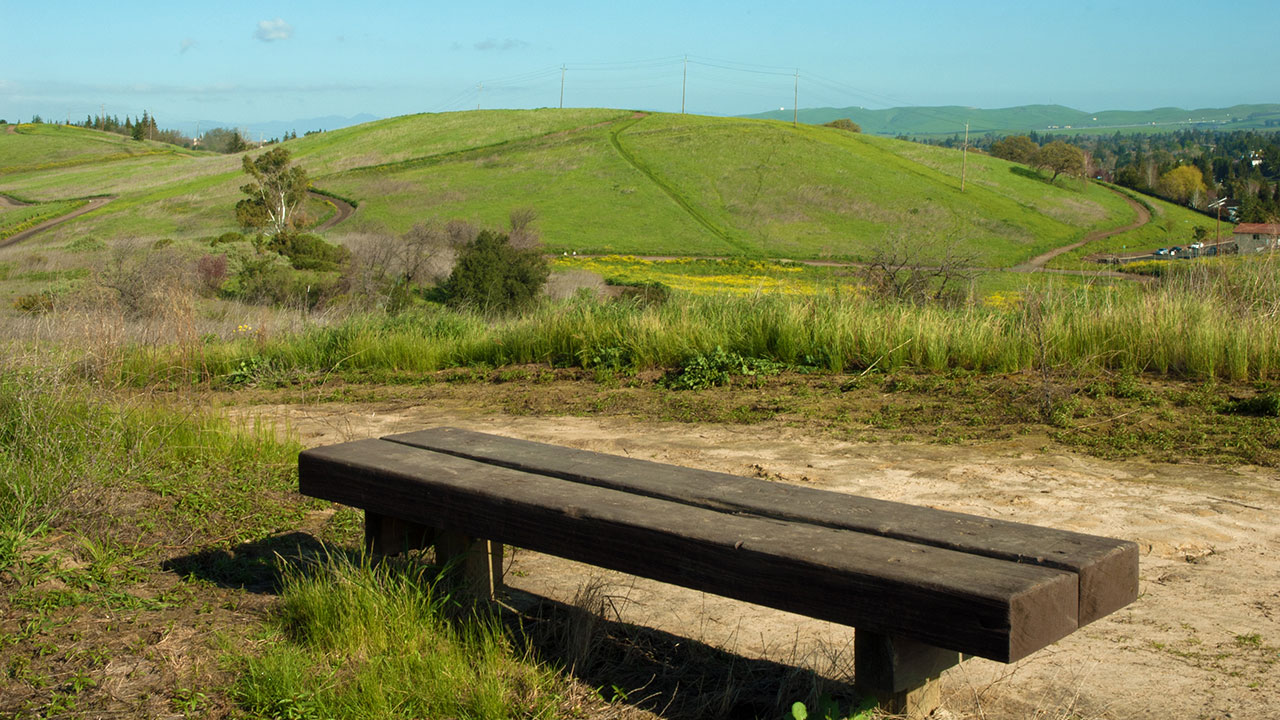 Photo Credit: william_wlech
Concord is the 47th highest populated city in California and is quickly becoming popular amongst tech employees not willing to put up with the insanity that is San Francisco.
But apart from its utility as a commuter city, Concord has a ton to offer people who want a nice place to settle down without sacrificing the benefits of city life. The trick is knowing where to look.
This guide is meant to give you all the tools you'll need to discover what makes Concord such a great place to live.
Everything about relocating to Concord
And if you're looking for more info on moving to Concord, check out our Concord move cost guide.

Concord currently has a population of roughly 128,726, making it the 211th most populated city in the US.
Concord's average 1 bedroom rent is $1,992 per month, making it the 68th highest rent in California.
The cost of living in Concord is 50% higher than the national average and 5% higher than the average in California.
Now, before we get too deep into things, check out this delightfully retro Concord promotional video from the 90's.
Whether you're looking to move to Concord because you want an easy commute to San Francisco or you just want a nice suburb to settle down in, there are quite a few quality neighborhoods to choose from.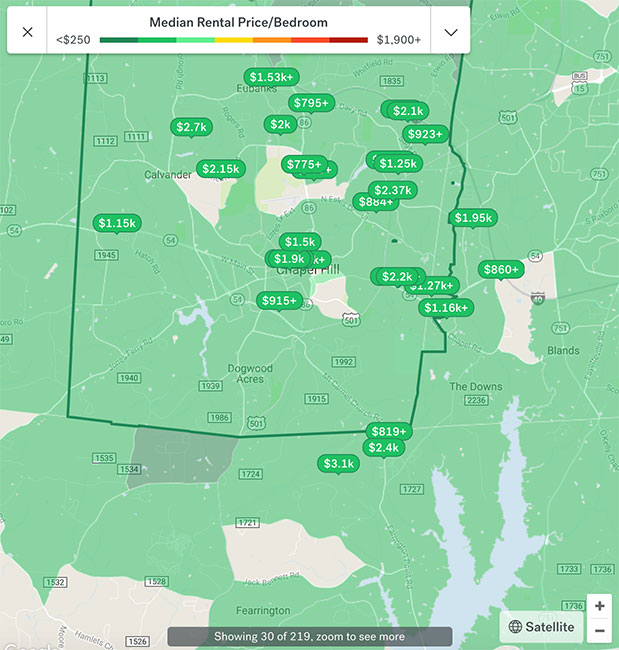 The Rental Hotspot Map above shows rent in Concord has fairly consisitent pricing throughout the city, with slight pockets of variation.
Here's how the pricing for each area breaks down
If you're looking for a more affordable area of the city, check out places like Camara, Canterbury Village, and Ellis Lake, where you'll find rents ranging from $1,000 – $1,200.
Now, if you're looking for a more average priced area with, say, prices between $1,300 and $1,600, you'll want to look at areas around Baldwin Park, Clayton Valley Center, and North Concord.
And if you don't mind a heftier price tag, more expensive areas like Clayton Valley Highlands, Concord Pavillion, and Cowell will run you between $1,700 and $2,200.
Beyond being able to afford your place, you'll also probably want to get along with your neighbors.
Where in Concord are people like me living?
Everyone wants to live in a community where they feel like they belong. Fortunately, Esri has created a tool to help you figure out where you'll best fit in.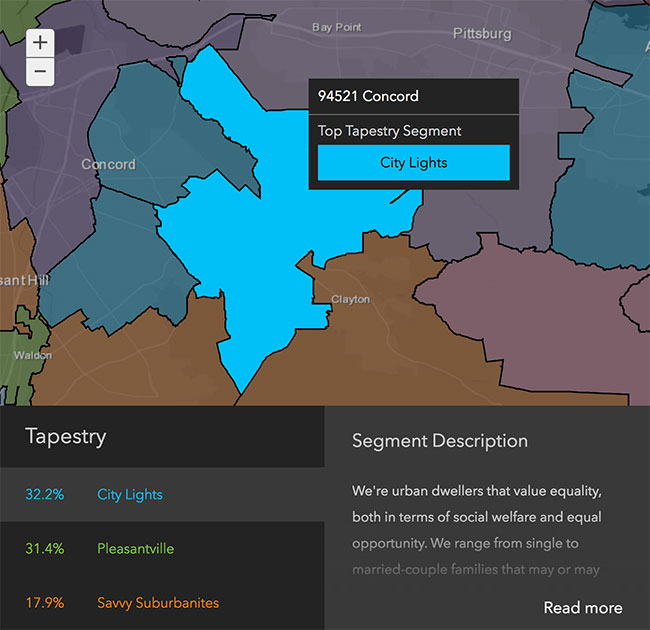 So, if you were to plug in the zip code for Concord Pavillion (94521), you would get a detailed breakdown of the three largest demographic subsections in that area. Pretty neat, huh?

After figuring out what neighborhood you'd best fit in, you should start thinking about the logistics of getting to work.
Concord is a pretty great commuter city
While Concord has a few decent transit options, the most common way to navigate the city is going to be by car.
But as you can see from the chart below, commute times vary pretty wildly depending on where you're going and when you leave.

The longer commute times above are most likely attributed to people commuting outside of the city.
But all this traffic seems to have an adverse effect on road congestion going in and out of the city, which the City of Concord is trying to correct.
If driving isn't your thing, you still have plenty of other options for getting around Concord.
Navigating Concord on your own two feet
Concord is fairly walkable, has available public transportation, and features an evolving bicycling infrastructure.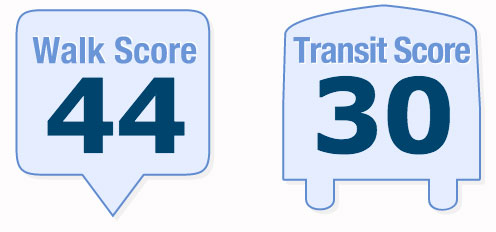 Concord is a fairly walkable city with a walk score of 44.
Concord is classic suburbia. You shouldn't have a ton of trouble finding sidewalks and good walking routes in most areas.
But don't expect walking to be a feasible primary means of transportation everywhere.
Get Ready to Use the BART
Overall, Concord's public transportation is fine, but not great.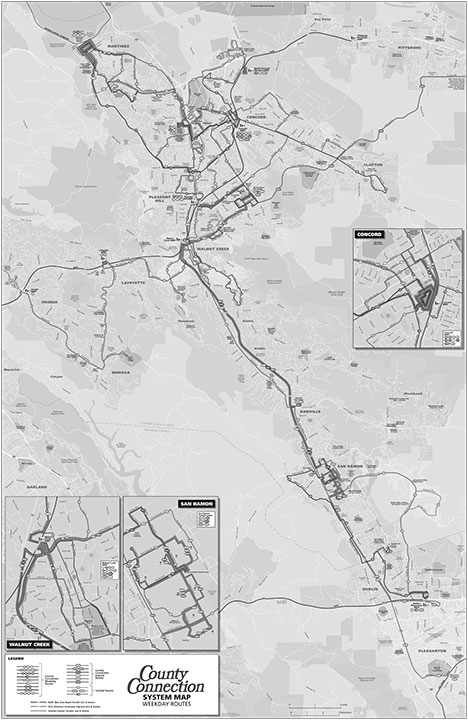 It's transit score of 30 reflects that the systems are in place, but don't have far reach outside of the more populated areas.
Now, when it comes to commuting within the city, you'll be using County Connection which should get you around the more centralized parts of town pretty well.
If you're looking to commute out of the city, the BART has you covered. In fact many routes can get you to the major surrounding cities within 30 -45 minutes!
Concord is Getting Better for Bikers
There isn't quite enough documented infrastructure for cycling in Concord for it to get a bike score, but recent plans are making the city more bike-friendly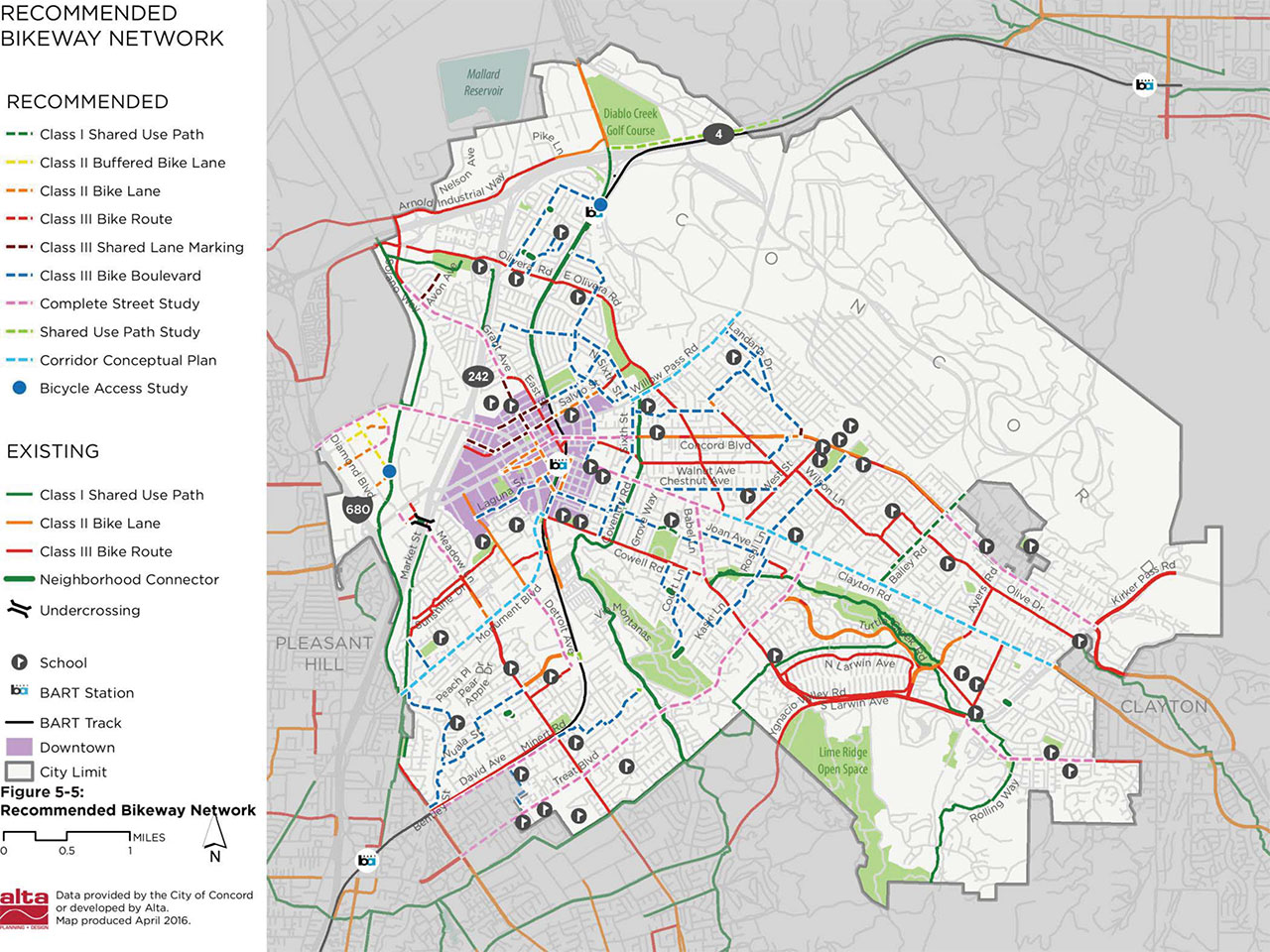 The main thrust of these improvements has been the Bicycle, Pedestrian, and Safe Routes to Transit Plan, which has been adding and improving the safety of sidewalks and bike lanes.
If you're interested in keeping track of these improvements the Bike East Bay site is a great place to get updates.
And now that you know how you're getting around, you should look into the area's crime stats.
Concord's crime rate isn't great
Regardless of where you live, crime is going to be a factor. The trick is understanding exactly what crime rates mean.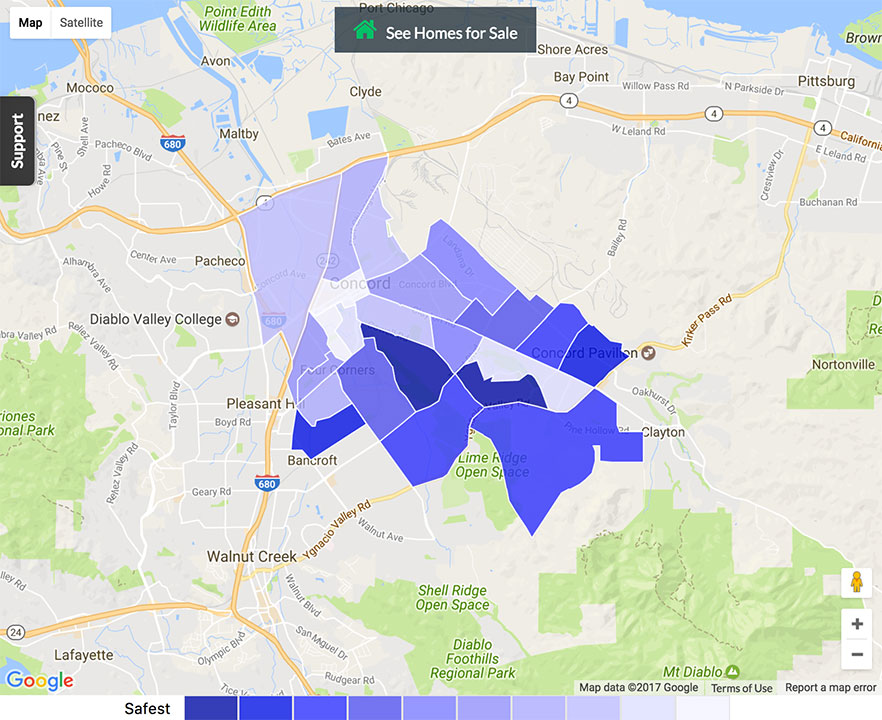 For example, NeighborhoodScorut has given Concord a crime score of 10 out of 100.
That seems pretty bad, but what exactly does it say?
Your first stop should be talking to people who actually live there.
And if you dig into the stats, you'll also see that most of Concord's crime accounts for property damage, with only 9% being attributed to violent crime.
So, now that you know everything you're getting into, let's get down to finding a place to live.
First, consider what accommodations you'll need
Weather in the Bay Area is fairly mild, which should make things a bit easier.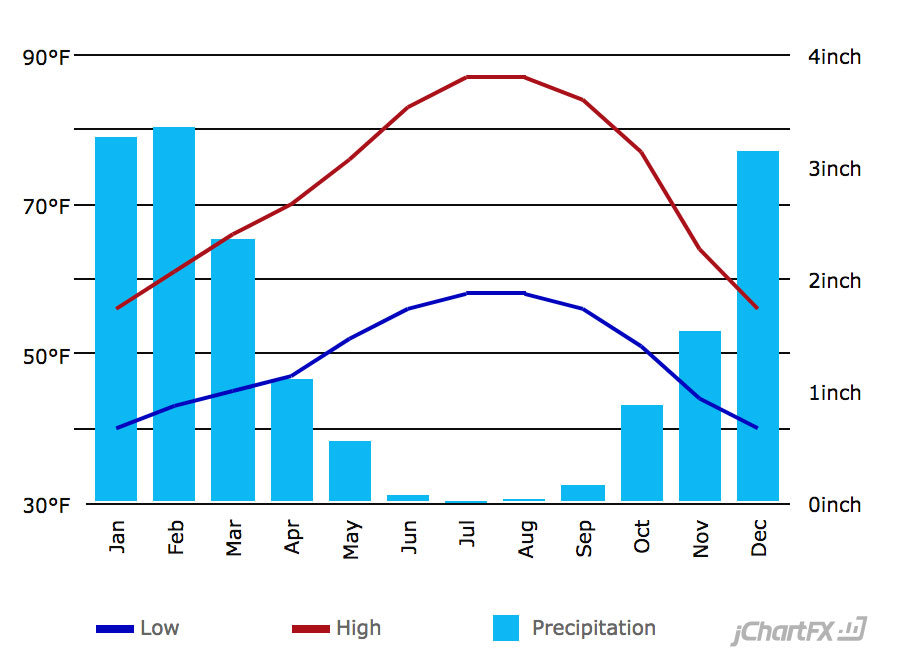 As you can see, summers here get kinda hot, but the winters aren't too bad.
Because of this, you'll probably need air conditioning, but heating isn't a necessity.
You'll also want to take into account your utility cost when you're budgeting to rent an apartment.
Also, since most of the city isn't super walkable, you'll probably want an apartment that has a washer/dryer.
Concord Apartment Hunting Resources
Finding a decent place to live can be rough.
To alleviate some of the stress, we've compiled a list of all the best resources for finding a place, each with filters that will help you find an apartment that fits your needs and budget.
And, though it's a bit unconventional, don't be afraid to check Craigslist for places on the cheaper end of the price spectrum that might not be listed elsewhere.
Note: This DOES NOT mean you should trust Craigslist implicitly. Here's their own guide on how to recognize potential scammers.
Concord Rental Market
Concord's rental situation is kinda rough, but stable.
Concord's average rent has increased by 1.26% within the first few months of 2018, which isn't too much worse than the 0.4% decrease experienced by the national average.

And according to CivicDashboards, Concord's vacancy rate is 6.6%, which is a slight improvement over the US's overall vacancy rate of 6.32%.
Also, the city recognizes prices are becoming somewhat unreasonable and is considering rent-controlling some apartments.
California Rental Law
No matter where you're renting, it's important to know your rights so you can avoid being scammed by a sleazy landlord.
But if you want something a bit more permanent, we've got you covered too.
Buying a house in Concord
If you're looking to settle down in Concord long-term, there are plenty of great areas perfectly suited to home-ownership.
Concord's Average Home Value is currently sitting around $542,200 which is 7.6% higher than it was a year ago.
Since prices are steadily increasing, you'd be best off to search for the best deal you can find.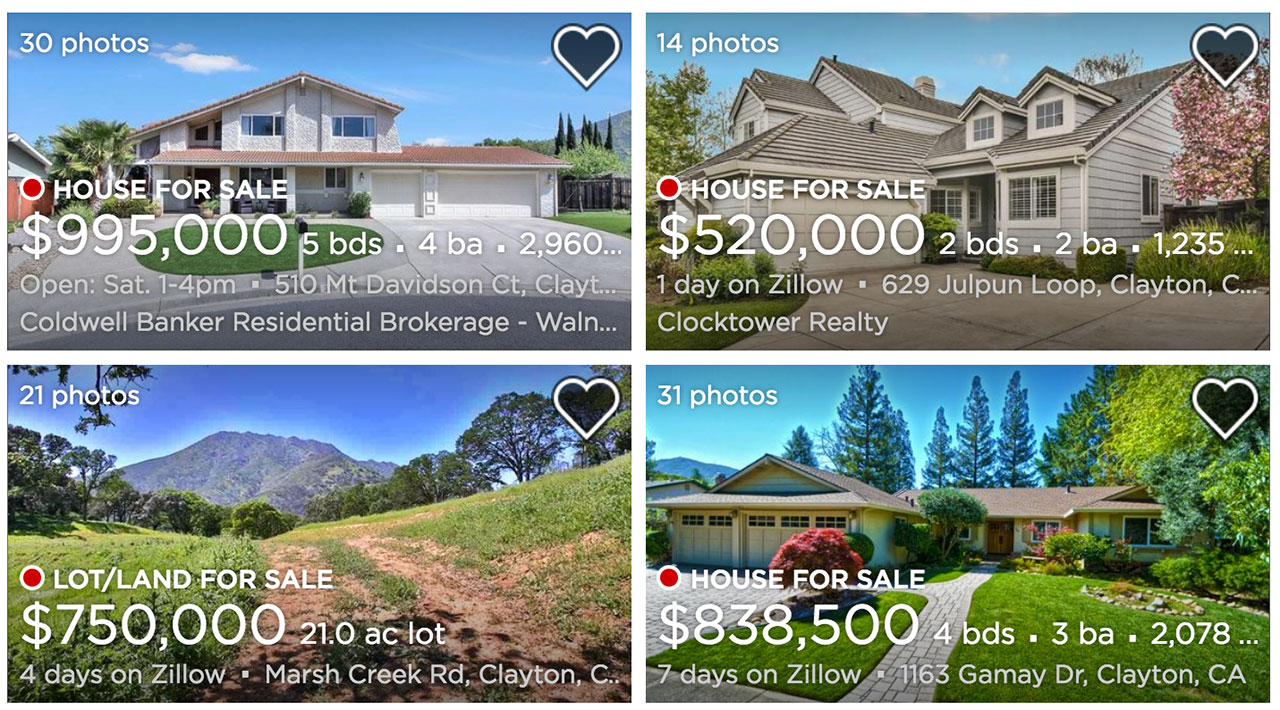 Clayton
Clayton is technically a small city of its own located just outside of Concord, but it's still close enough that you might want to consider moving there for its better crime rate and more abundant nightlife, but be warned of the higher cost of living.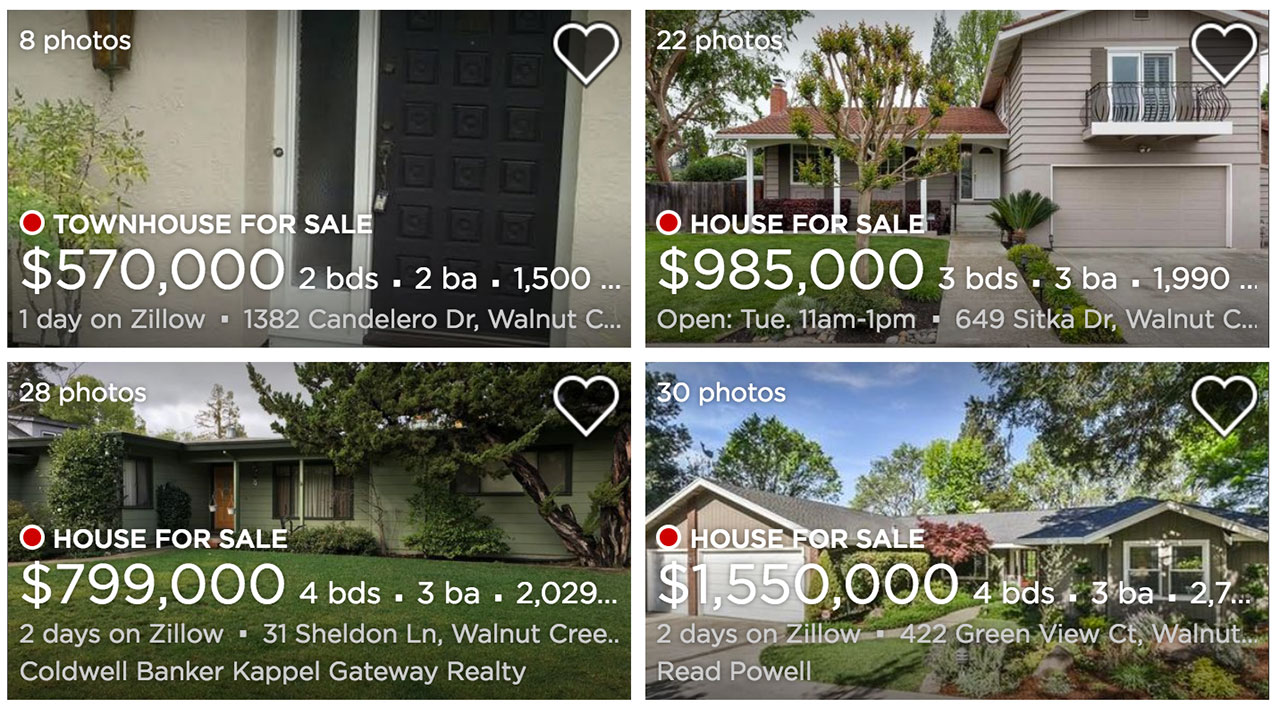 Acalanes Ridge
Or, if you're willing to go a bit further outside of the city, Acalanes Ridge, located in the city of Walnut Creek, offers a much lower crime rate along with fantastic employment, ameneties, and schools, albeit for a cost of living that's nearly 50% higher than the rest of the state.
Before you call it a day, here's a few finishing touches for your Concord move
You're officially a resident of Concord! Now there are just a few logistical things to take care of and you can consider your move complete.
If you're trying to get a feel for what sorts of recreational activities Concord has to offer, the best place to look first is usually going to be the City of Concord's own Things to Do page.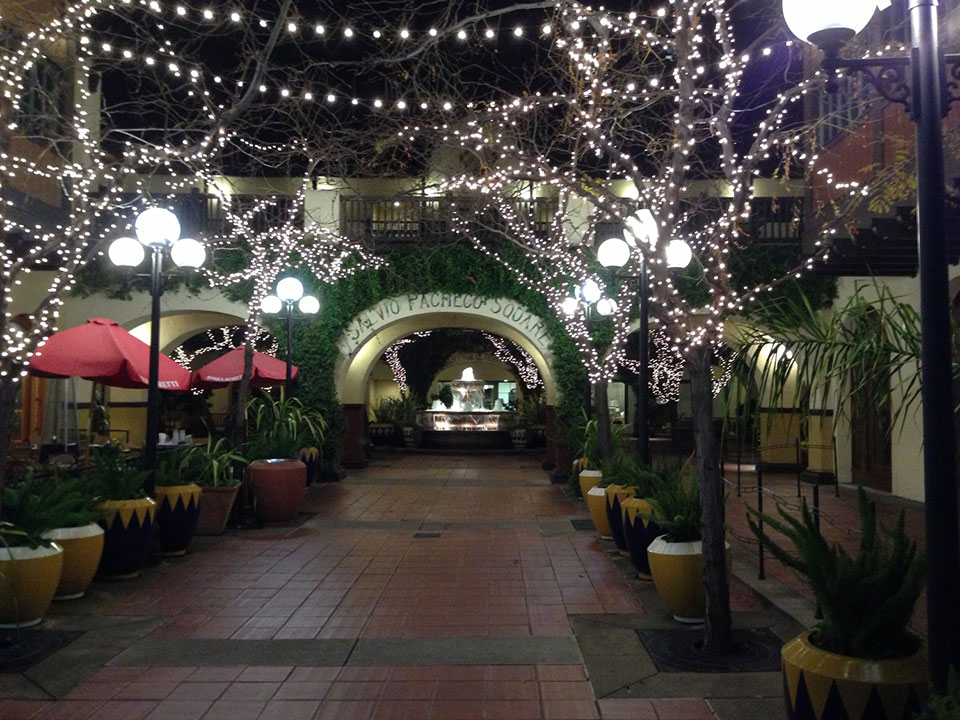 And you'll also want to have an idea about the restaurant scene in Concord, which can be a bit difficult. To get you started, this site has a decent list of places to check out.
And if you're looking for something a bit greener, TripAdvisor has a pretty solid list of Concord's best parks.
That's pretty much it, you're completely ready to move to Concord!