Is Moving to Denver, CO Worth It?
Reaching high altitudes – from rocky mountains, to recreational marijuana
Despite its unaffordable housing, proximity to the University of Denver and University of Colorado – Denver and the city's burgeoning food scene are enough to make up for it.
These factors along with a flourishing job market and a generally thriving cultural scene combined to cause something of a population boom in Denver. As more and more people flood into the city, making space for yourself to make the move can seem like a daunting task.
Fortunately, we've done some of the legwork for you and prepared a guide with all the essential information you'll need before relocating to the Mile High City.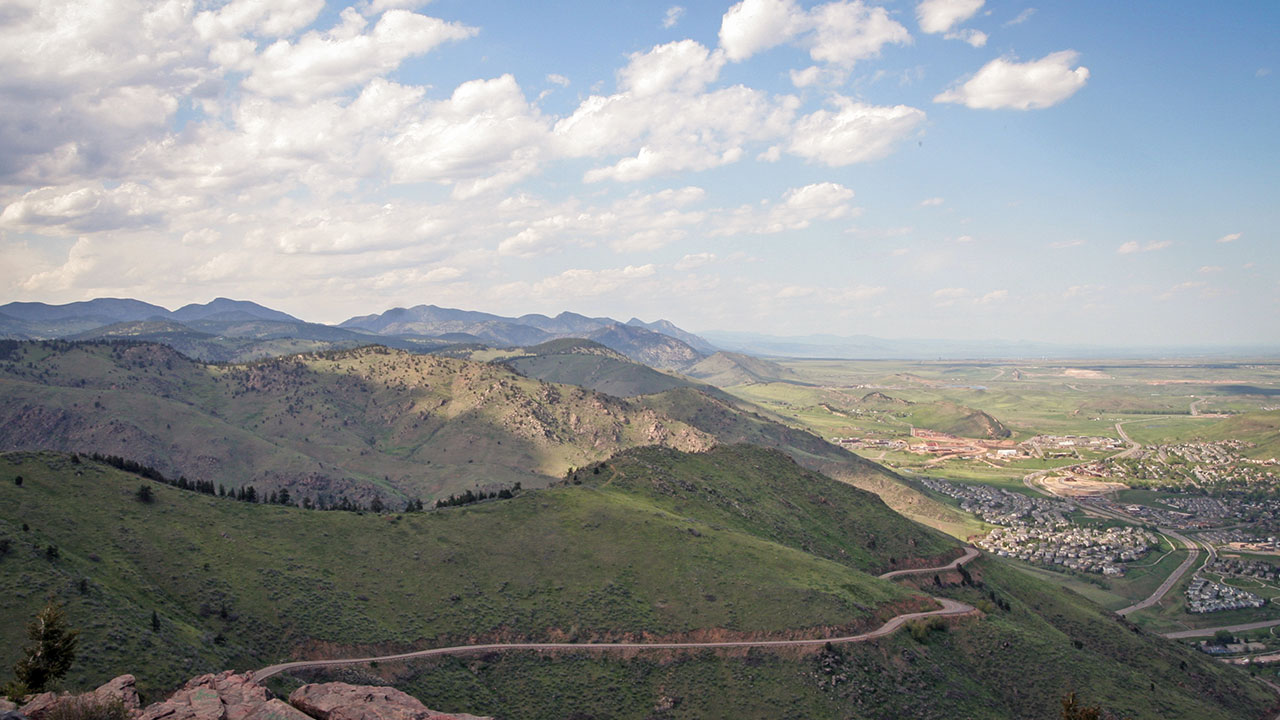 Photo Credit: Sharon Molleurs
Everything about relocating to Denver
With a population of 705,576, Denver is considered to be the 19th largest US city.
The average rent in Denver for a one-bedroom apartment is $1,763/month, ranking it as the 25th highest monthly rent in the United States.
Denver is the 23rd most expensive city in the country, meaning the cost of living is pretty high.
Before you get bogged down in the details, check out this video of some of the more breathtaking sights around Denver.
Denver's varied neighborhoods
Denver is a city with a lot of neighborhoods, which means it's hard to cover everything simply.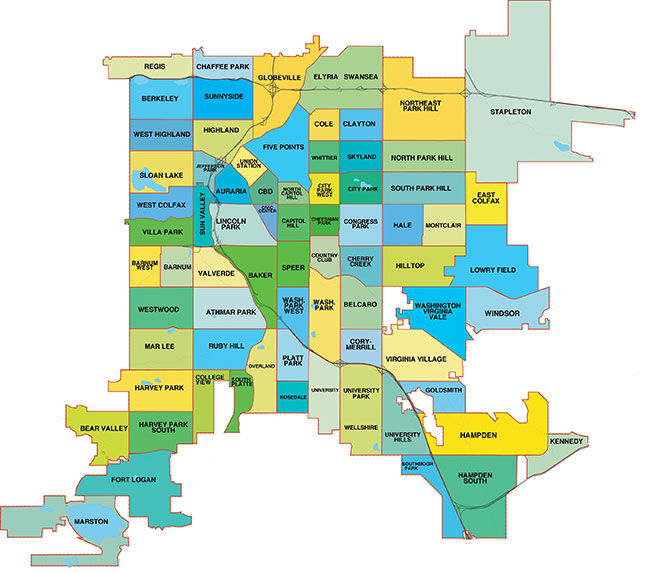 Because of this, it's best to break the city up regionally into Central, East, North, Northeast, Northwest, South, Southeast, Southwest, and West Denver. Each of these regions can contain multiple neighborhoods which all have their own vibes, strengths, and weaknesses.
By our estimation, Denver has well over 80 neighborhoods, which should give you plenty of chances to find one that fits your personal style, needs, and budget.
So, when starting your search for an area to buy or rent, your first concern should always be whether or not you can afford it. This map from Trulia does a pretty decent job of showing how much you should expect to pay around the city of Denver.
Here's how the regional pricing breaks down
If you're looking for affordability, you can expect to pay between $1,400 and $1,800 in places like Hampden, Park Hill, and Goldsmith.
Neighborhoods like Washington Park, Five Points, and Baker fall more towards what passes for mid-range rent prices, ranging from $2,200 to $2,400
And if you're okay paying for high-end housing, you'll find $1,900 to $1,700 rents in areas along the lines of Cherry Creek, Golden Triangle, and Lodo.
But while pricing is an extremely important factor, you'll also want to consider whether or not you actually like living there.
Where in Denver are people like me living?
Picking a place to live will depend on a lot of factors, but most of them are meaningless if you don't enjoy your environment. The tools at Esri can help you to narrow down locations based on whether or not they share your demographics.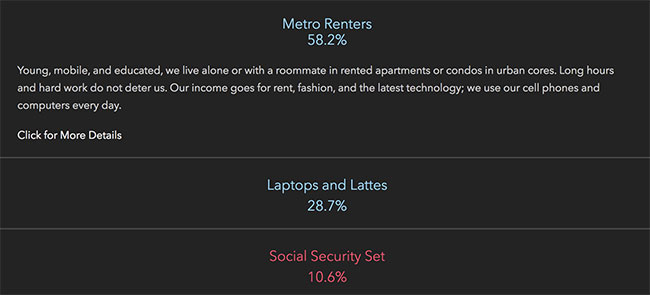 The tool is super simple. All you do is plug in a zip code (we used 80202 for downtown Denver) and the site shows your the three largest demographic subsets along with a bunch of other useful info.

Demographics are more important than you'd think! If you're a millennial with bad healthcare, you're not gonna care too much about where hotshot young professionals are living. If you can manage to find your people, do it.
When you've figured out which area best suits you, you'll need to find out just how you'll be getting around.
Back to index

Expect long Denver commutes
As Denver's population grows faster, overall commutes throughout the city get longer and more frustrating. This fact has lead to Denver having one of the most stressful commutes in the country.
While the average commute time in the Denver metro is shorter than the national average, 22.9 minutes is still a bit longer than most people would like. So, not the worst rush hour, but not ideal. This is reinforced by the fact that only 73% commute via car regularly, which is far less than most other cities.
But if so few people are driving to work, how are they getting around?
Denver is pretty great for walking and biking
Denver is fairly walkable, has passable public transit, and is solidly bikeable.

With a very solid walkscore of 61 along with work being done with the Downtown Denver Partnership, Denver is fairly accommodating to those looking to navigate the city on foot.
The fact that there are so many walkable cities to choose from (and the fact that residents of those cities are very happy) is pretty solid evidence of how easy it is to get around.
Unfortunately, you won't fare as well if you want to ride the bus.
Public transportation in Denver is…fine
Denver has a 47 public transit score which isn't spectacular, but it isn't awful either.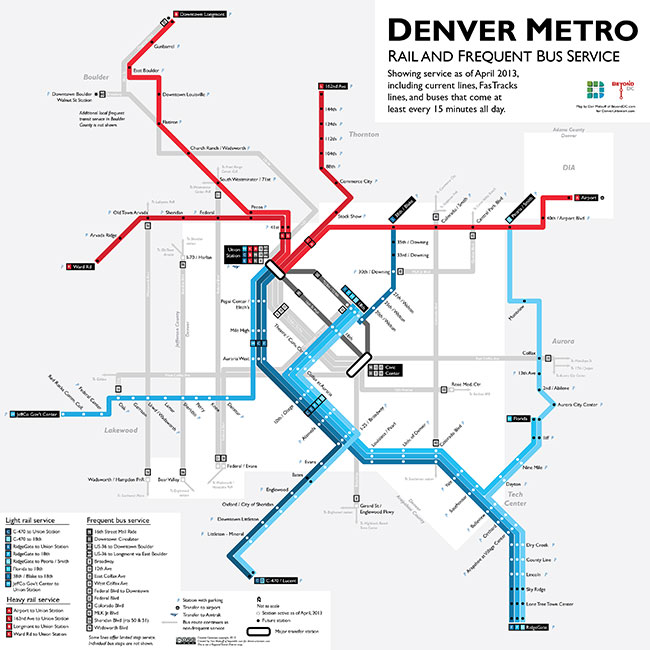 Both busses and rail/light rail systems are handled by the Regional Transit District (or, RTD).
Public transportation is fine for getting around downtown, but the further you get from urban areas, the less reliable coverage becomes.
Of course, part of the reason service hasn't been expanded could be that ridership is fairly low within the metro area––but with so many other solid options, who could blame Denverites?
Denver is super bike-friendly
A 73 bike score is very good for a city of Denver's size.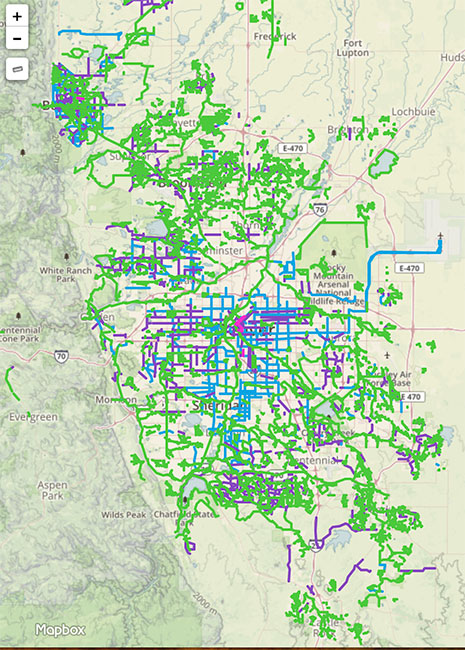 The city of Denver is extremely accommodating to cyclists, providing a Bicycling in Denver guide on the city's official website. The guide includes information on bike paths and ensures that the RTD offers bike and ride services with their bus routes.
This infrastructure has caused a strong cyclist community to rise up throughout the city through organizations like Bicycle Colorado. The city is so passionate about two-wheeled transportation that it has its own Bicycle Cafe.
However you're getting around, don't forget to layer up on sunscreen! The Denver area is known for having some of the most days of sunshine–one of the sunniest US cities!
So now that you've got an idea of what getting around Denver is like, it's probably a good time to look at crime rates.
Big cities have a ton of advantages, but the more tightly packed an urban area is, the better chance you'll find that it has a high crime rate. While these statistics should be taken seriously, it's important to keep them in perspective.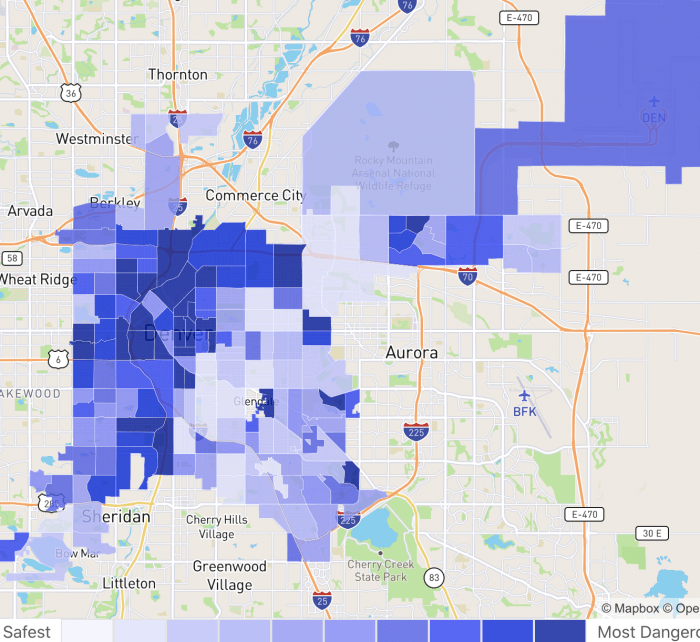 With that said, Denver may seem like a high-crime city, but it's pretty on-par with areas that have a similar population.
According to NeighborhoodScout, Denver has a crime score of 6 (with 100 being the safest possible score) so…yeah. However, it doesn't differ too much from Boulder's score of 9, for example–it's an average score for a big city.
Overall, crime rates in Colorado have been on the rise over the past few years but (despite some spikes in specific incidents) crime in Denver has at least remained steady.
With that in mind, you'll generally find that most areas are safer than the statistics imply as long as you stay aware, steer clear of bad areas, and avoid putting yourself in dangerous situations.
So, with all that in mind, let's get down to putting a roof over your head!
Looking for apartments in Denver
If you're in search of an apartment, your first concern should be narrowing your options down to one that suits your needs.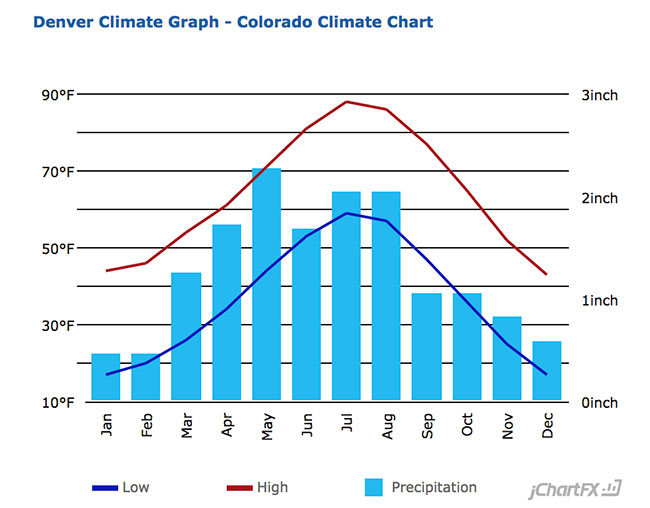 One of your biggest considerations will be accounting for the weather in Colorado, which runs the gambit from very cold to pretty hot throughout the year.
You'll definitely want a place with heating and air conditioning to get you through the more extreme highs and lows of the seasons.
And while you're planning your heating and cooling needs, it might be the right time to start thinking about the average cost of utilities in Denver that you'll be paying.
While the city is fairly walkable, it'll be much more convenient if you can find a place with a washer/dryer.
Finding Denver apartments
Look, nobody wants to slog through all of the listings necessary to find a place to live but you'll want to use every resource at your disposal to find the best place that fits both your needs and your budget.
We've gone ahead and compiled some of our favorite resources here to help make the process go a bit quicker:
A few more moving resources:
If you're looking to hire a moving company to help you move to Denver, we created a list of the best interstate movers.
Or, if movers are out of your budget be sure to check out our list of best moving pod companies. They're cheaper but still allow you to avoid some of the hassles of moving.
Lastly, if you need to ship a car be sure to have a look at our list of best car shipping companies.
Denver's rental market
Over the past year, the average rent in Denver has increased by 6%, which isn't too different from the national average.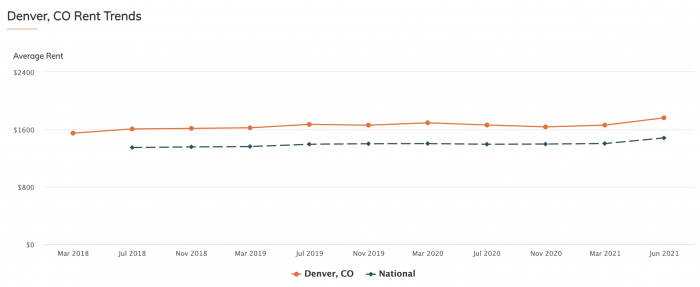 On top of the fairly high rent prices, the median apartment vacancy rate is sitting at a meager 4.24%.
So, with rent higher than the national average and a vacancy rate that's much lower, it's fairly safe to say that Denver isn't very renter-friendly.
Rental law in Colorado
With a not-so-great rental market in Denver, you'll want to pay special attention to who you're renting from. Some landlords are just waiting to take advantage of their renters, so make sure to know your rights.
Now, if renting isn't quite your speed, you'll want to look at some of Denver's varied suburbs.
Finding a home in Denver's suburbs
If you're in the market for some stability in your living situation or you just want to get away from the hustle and bustle of the city, consider the 'burbs. Unfortunately, high housing costs haven't affected competitive real estate.
The 2021 median home value in Denver is currently sitting around $543,544, an increase of 13.3% from the past year.
Since prices won't get better any time soon, it's important to make sure you find a suburb you'll want to stay in for a while. Below are a couple of our favorite Denver suburbs.
Littleton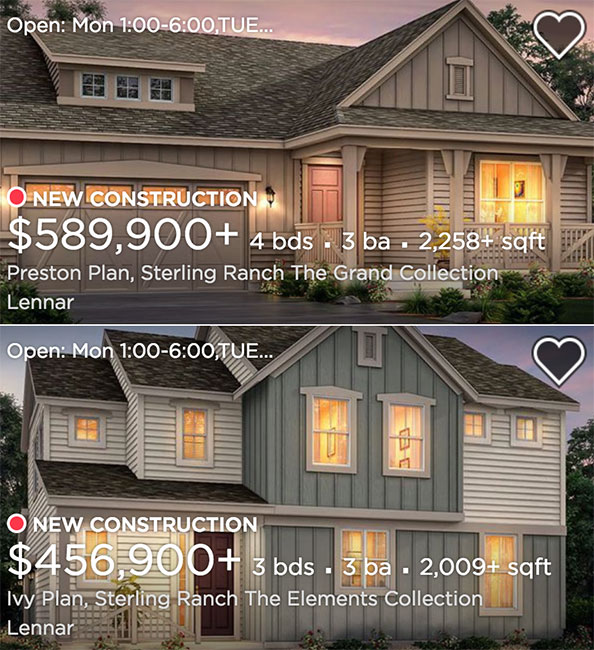 The town of Littleton may be a bit outside of the city, but it makes up it by featuring a plethora of amenities that'll add some convenience to living out in the 'burbs.
The town features plenty of shopping and dining options, a beautiful historic downtown, and a focus on community with local events and block parties.
Centennial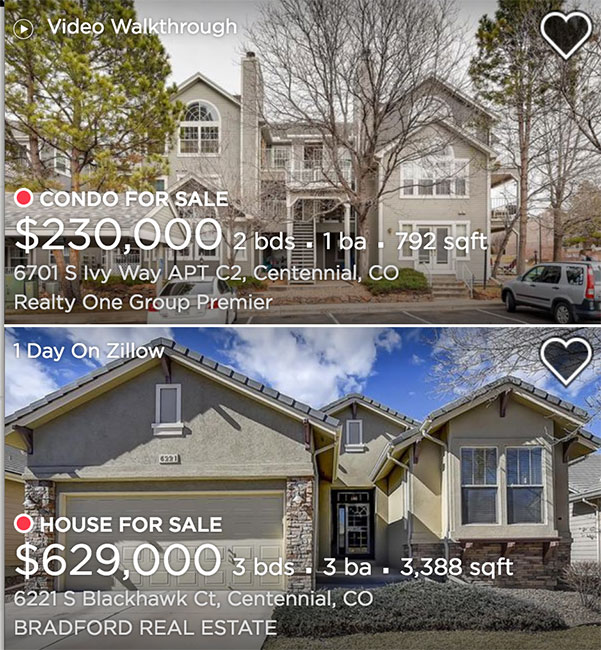 Centennial is a town that'll be very appealing to nature lovers, with its proximity to Cherry Creek State Park and it's many mountain views.
Centennial features a ton of housing options with a wide range of prices to fit all lifestyles. Plus, the town is full of shops, restaurants, and even has its own amphitheater.
Now that you're ready for your move to Denver…
Use our moving cost calculator to estimate your moving costs to Denver.
Also, if you are coming from out of state, be sure to have a look at our state-state moving guide for more info and tips.
Parking permits for moving vehicles in Denver
Depending on where in the city you're moving to, you may need to get the "okay" from local officials before parking a moving vehicle by your new home.
Check out the city's website for info on Denver Parking Permits when you're planning your move.
Some finishing touches to put on your move to Denver…
Congratulations, the hard part's over! You're all moved in and are officially a resident of Denver. Now, let's take care of the last few logistical details associated with moving into a new town.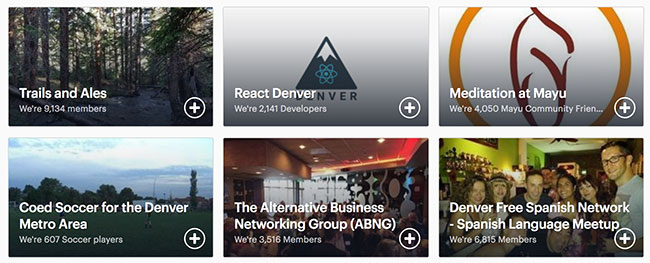 Denver is a big city with plenty to see and do. If you want to get a general feel for what the city has to offer, a surprisingly solid starting point is the Denver tourism website.
Here's a brief list for newbies:
Needless to say, Denver has a ton of examples of Colorado's natural beauty that'll be sure to please nature lovers. The Denver Parks and Recreation department has a great guide for all of the city's outdoor activities. Full of plenty of green spaces with its city parks, Denver is a haven for many of its residents.
Of course, what's the point of living in Colorado if you're not going to visit Rocky Mountain National Park? Or, for another getaway, a trip to Red Rocks would, well–– rock!
If you're in the mood for some Colorado cuisine, Denver has a plethora of dining options including Basta, Bar Dough, and Uncle. For one of the best ranges of coffee shops to nightlife, check out parts of Denver like Capitol Hill, the Highlands, or RiNo (River North Arts District.)
Or, if you're looking to unwind with a beer or cocktail, check out Golden Moon Speakeasy, Union Lodge No. 1, Falling Rock Taphouse, or any of Denver's diverse bar and lounge options.
Not what you were looking for?
Check out other categories that can help you find the information you need!