Tips on Moving to Tacoma, WA: Relocation Guide
Mt. Rainier, Studio Glass, museums galore
If you enjoy caffeine, food trucks, and museums, all at a cost of living that's cheaper than living in Seattle, you should strongly consider moving to Tacoma.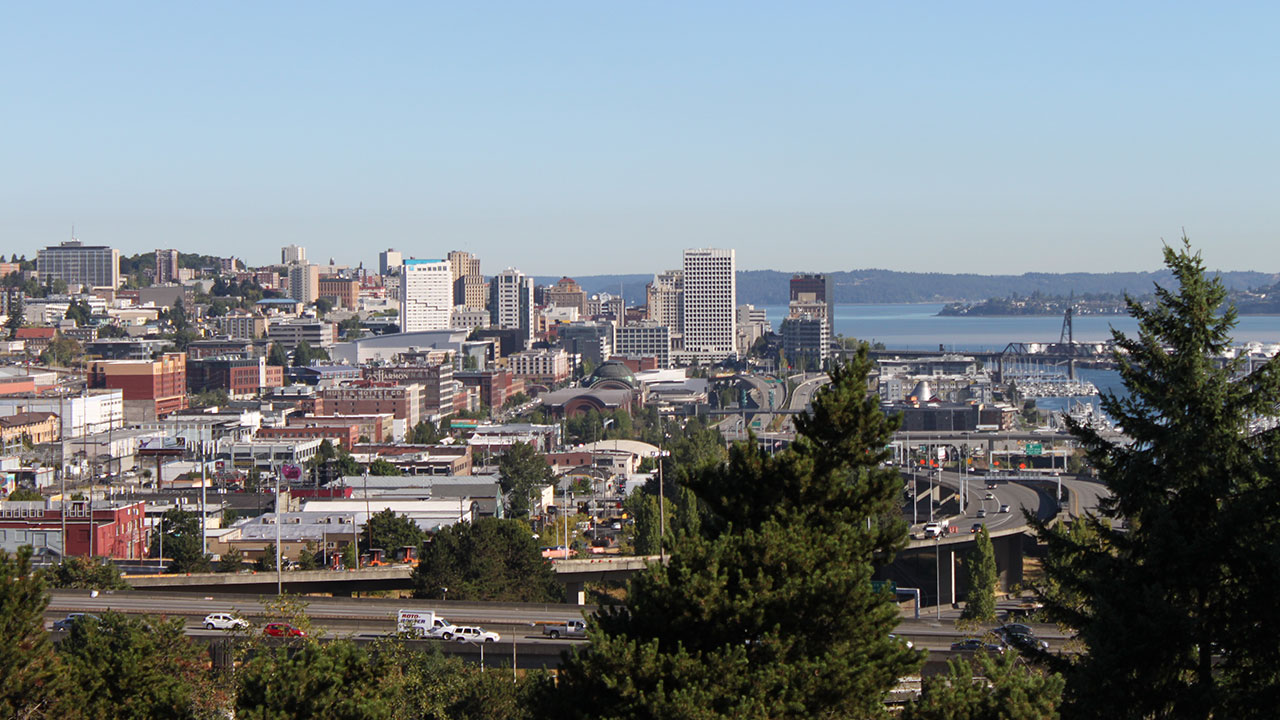 Photo Credit: SounderBruce
Tacoma spent the past two decades rehabilitating its somewhat sketchy image from the 90's and is emerging as one of Washington's best-kept secrets.
The city has become particularly attractive to both families and young professionals looking for somewhere with all the comforts of a city but with a more natural, suburban feel.
When moving to Tacoma, it can be a little hard to know exactly where to start.
So we stocked this guide with every last bit of vital information you'll need to make a successful move to the City of Destiny.
Everything about relocating to Tacoma
And if you're looking for more info on moving to Tacoma, check out our Tacoma move cost guide.

Before we start getting into the fine points of the city, check out the video below to familiarize yourself with Tacoma's architecture and layout. Skip the first minute to get to the good stuff.
Neighborhoods of the City of Destiny
Tacoma is a fascinatingly diverse city with a wide array of opinions, values, and lifestyles.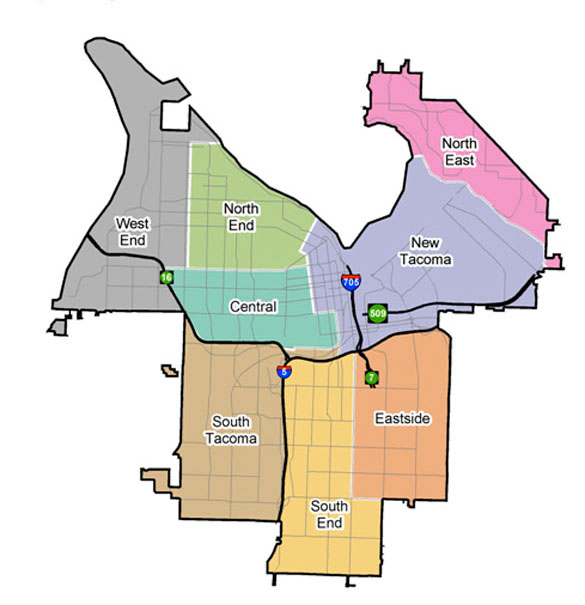 Oftentimes, these differences will be starkly divided into geographic areas.
Generally, you'll find a noticeable split between white-collar workers in North Tacoma and the working-class residents of South Tacoma.
Still, there's always a good amount of variation that can be found among Tacoma's eight major neighborhoods.
As with most cities, you'll find that rent is more expensive in more centralized areas, as well as near bodies of water.
It's also vital to remember that each Tacoma neighborhood has a completely distinct vibe, which will make choosing where to live all the more vital.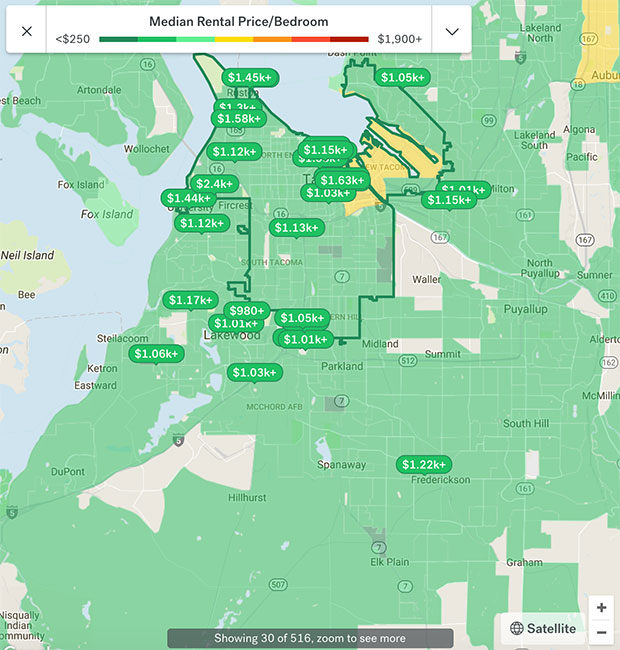 The map above demonstrates the way rent varies throughout the city.
Here's how the price-ranges break down
The most affordable areas are going to be around the North End and Eastside which have average 1-bedroom rents between $500 and $750.
Central, South End, and South Tacoma fall in the middle with rents around $800 – $1,000 for 1-bedroom apartments.
And if price isn't much of an object, you'll find 1-bedrooms with rent ranging from $1,100 to $1,600 in New Tacoma, Northeast Tacoma, and the West End.
Along with affordability, you'll also want to make sure the neighborhood suits your lifestyle.
Where are people like me living in Tacoma?
A major priority when moving is making sure you end up somewhere you'll feel comfortable, but discovering these places can be hard. Esri has made the process a lot easier with their Zip Tapestry tool.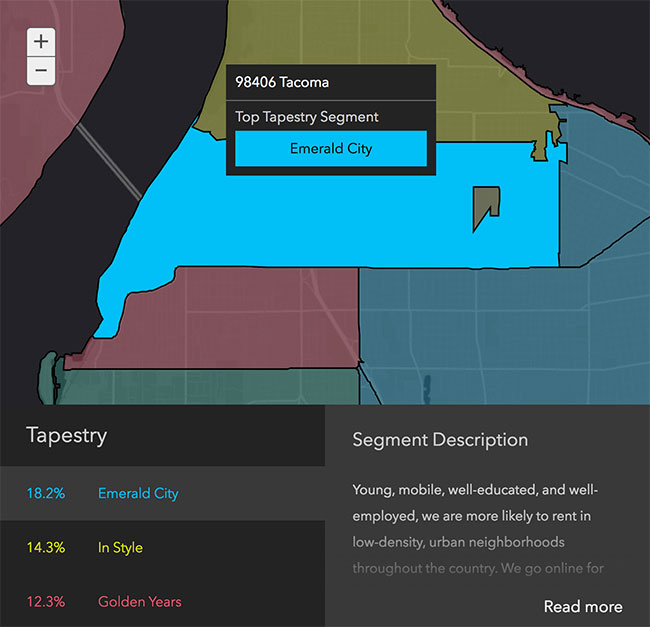 All you have to do is plug in a zip code for an area like the North End (98406) and you'll see detailed descriptions of the different demographics in the area. Pretty handy!

Once you decide on an area you like, the next step is making sure the commute to work is reasonable.
Tacoma's Erratic Commutes
Unfortunately, traffic in Tacoma, particularly during rush hour, tends to be wildly unpredictable.
Generally, you can count on "rush hour" lasting for somewhere close to four hours at the beginning and end of weekdays.
Morning rush hour tends to fall between 7:00 – 10:00 a.m. while the evening rush is a bit more of an ordeal, clogging up the roads from anywhere between 2:30 – 7:30 p.m..
Also, if you plan to commute to Seattle, look for your time stuck in traffic to drastically increase.
Luckily, there are some other options available.
Tacoma has sufficient alternative transportation
Tacoma is fairly walkable and bikeable, and has some public transportation options available.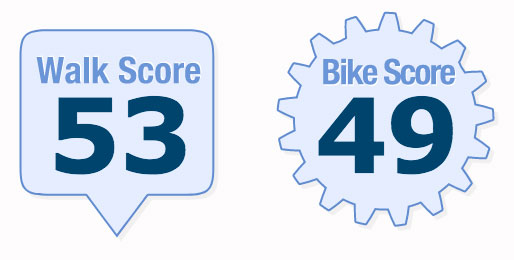 A walkscore of 53 is pretty solid.
And though the city's overall score isn't astounding, specific neighborhoods scored pretty well. New Tacoma, for example, got a walk score of 77.
The city also encourages walking by providing a good selection of walking maps to help pedestrians plan out routes.
Tacoma has a pretty decent public transportation system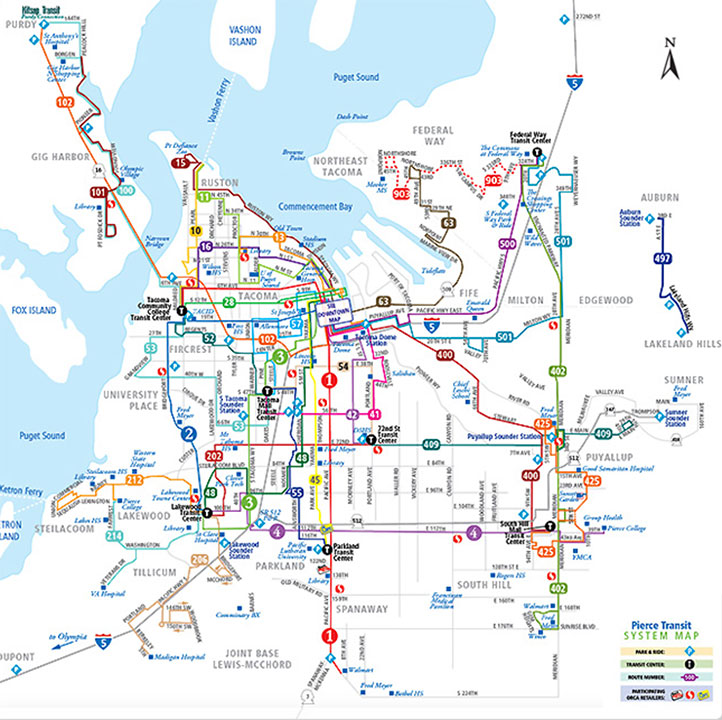 If you're looking to take a bus around town, Pierce Transit offers a ton of different routes that run throughout the city.
SoundTransit also offers a light rail system throughout the city which you can board at Tacoma Dome Station and operates between 5:00 a.m. to 8:00 p.m. most days.
Tacoma is pretty bike-friendly
With a bike score of 49, Tacoma has a decent amount of bike infrastructure.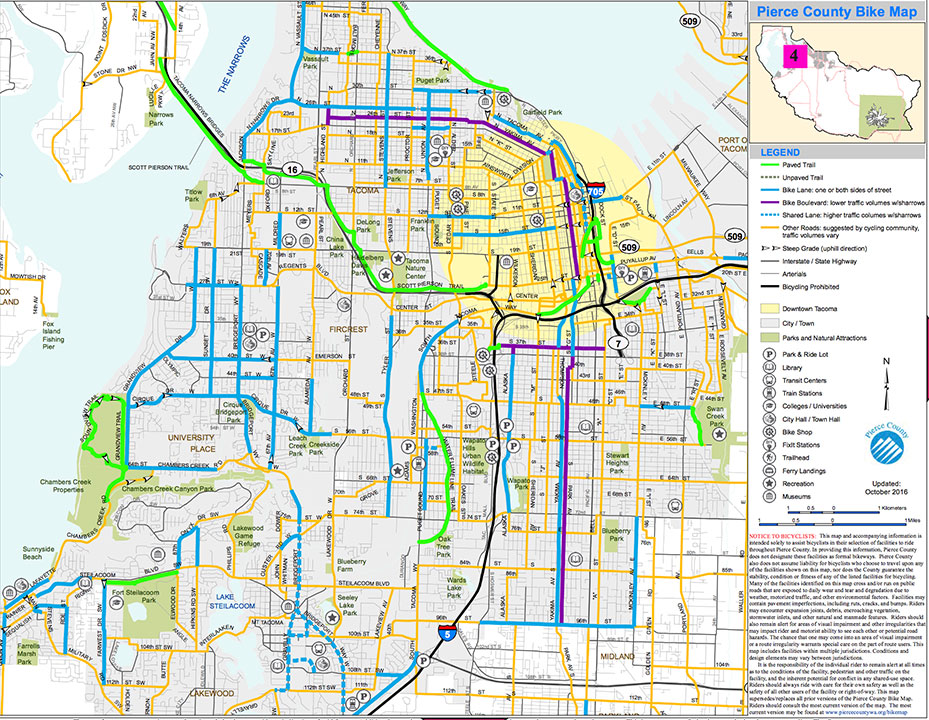 The city offers an extensive network of bike routes for navigating each neighborhood.
It also helps that Tacoma's fairly temperate climate makes it possible to bike as a primary means of transportation for most months of the year.
Alright, so now that you can get around, let's talk about where you might not want to go.
Tacoma has its crime problem areas…
So, yeah, Tacoma has a reputation for being "Seattle's poor sister", but that's ignoring the nuances that come with crime in major metropolitan areas.
First of all, yes, NeighborhoodScout has given it a meager 2 out of 100 safety score.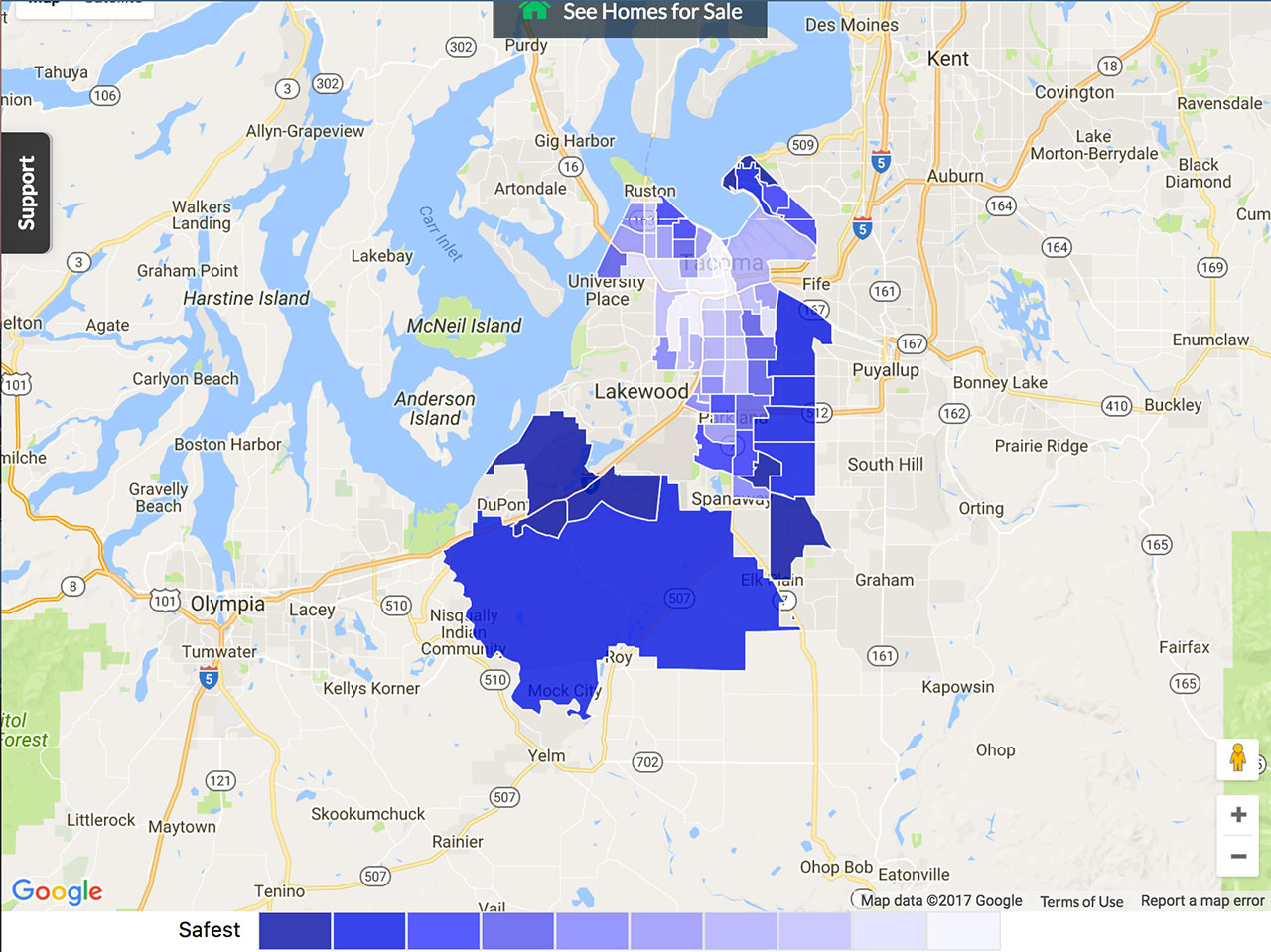 Still, as many residents will tell you, the situation in the city isn't dire by any means. The city is mostly safe.
Generally, as long as you avoid high-crime areas like Hilltop and don't go asking for trouble you'll be fine.
Now let's find you a place to live.
Finding an Apartment in Tacoma
The first priority in every apartment hunt should be narrowing down what amenities you'll need.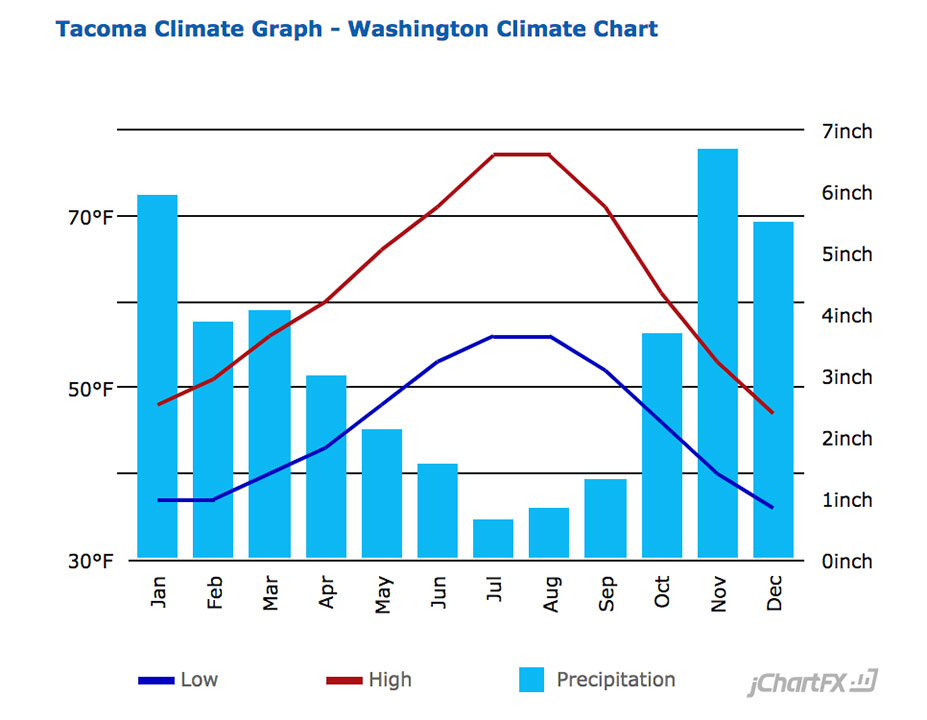 Tacoma has a pretty temperate climate with mild summers and winters that rarely fall below freezing.
You might need heat for some of those chilly winter nights, but it's reasonable to live in Tacoma without air conditioning and be comfortable.
Along with temperature control, you'll want to think about utilities like the average internet cost in the Tacoma area so that you can accurately set a budget.
Laundromats are few and far between in the city, so having a washer/dryer will definitely be more convenient.
Resources for finding Tacoma Apartments
Actually looking for apartments can be tough.
That's why we've gone ahead and compiled a list of all the best sites to search.
Tacoma's Rental Market
Overall, Tacoma's rental market is somewhat stable, but not spectacular.
Within the first six months of 2018, Tacoma's average rent has increased by 2.54%, which is a bit more than the 0.4% increase of the national average.

And currently, the rental vacancy rate in Tacoma is around 8.82%. This is a a lot lower than Washington's 20.42% and much lower than the national rental vacancy rate of 27.51%.
Bottom Line: Finding an apartment in Tacoma is definitely going to take some effort.
Washington Rental Law
Since the rental market in Tacoma is competitive, you'll want to take extra care when signing your lease to make sure the landlord isn't trying to put anything past you.
Here are a few things to keep in mind:
And if you're looking for sat buying a house, Tacoma has plenty to offer.
If you want to settle down here, there's no shortage of great options that will provide both peaceful, secure places to raise a family and neighborhoods that are just a stone's throw away from the more lively parts of the city.
As of mid-2017, the average home value in Tacoma was $247,800, which is a 12.9% increase from the previous year and is projected to go up another 5.5% in the next 6 months.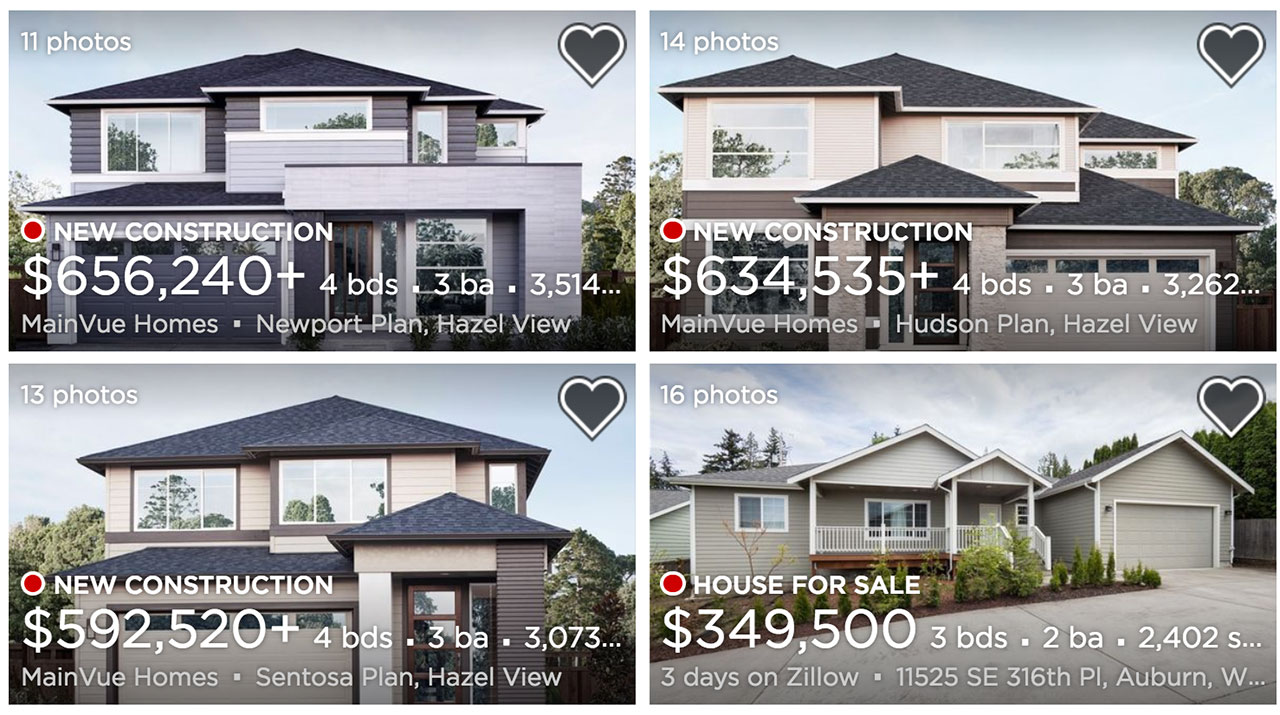 Auburn
Auburn falls towards the more expensive end of the sepctrum, but makes up for it by being within a half hour of both Seattle and Tacoma. This is a great option for people who want a suburban lifestyle, but don't want to lose their access to the city.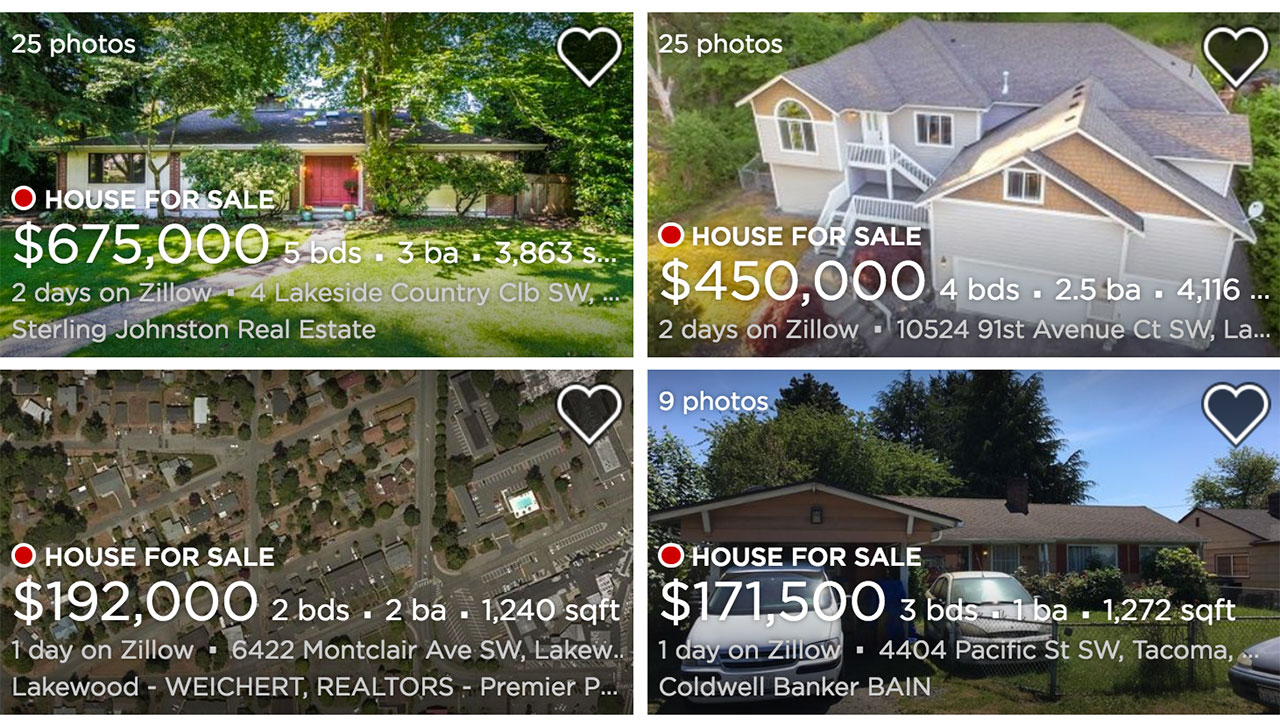 Lakewood
In Lakewood, you'll find plenty of affordable housing options. This Tacoma suburb comes higly recommeded for first time homewoners. The city is pretty well-equipped for new families as well, featuring a low crime-rate and a fairly stable real-estate market.
And now that you're ready for your move to Tacoma…
Use our moving cost calculator to estimate your moving costs to Tacoma.
Also, if you are coming from out of state, be sure to have a look at our out of state moving guide for more info and tips.
Parking Permits for Moving Vehicles
And if you're planning on parking a moving truck in the city, you might want to check to make sure you have the right permit.
To find more info on whether or not you need a permit, check out the City of Tacoma Parking Services.
Just a few quick things to take care of…
Once your move is complete, you'll still need to take care of a few things before completely settling in.
Cool Stuff to Do in Tacoma
The best place to start when looking for stuff to do in a new city should be their own website. Travel Tacoma has a really solid breakdown of everything the city has to offer.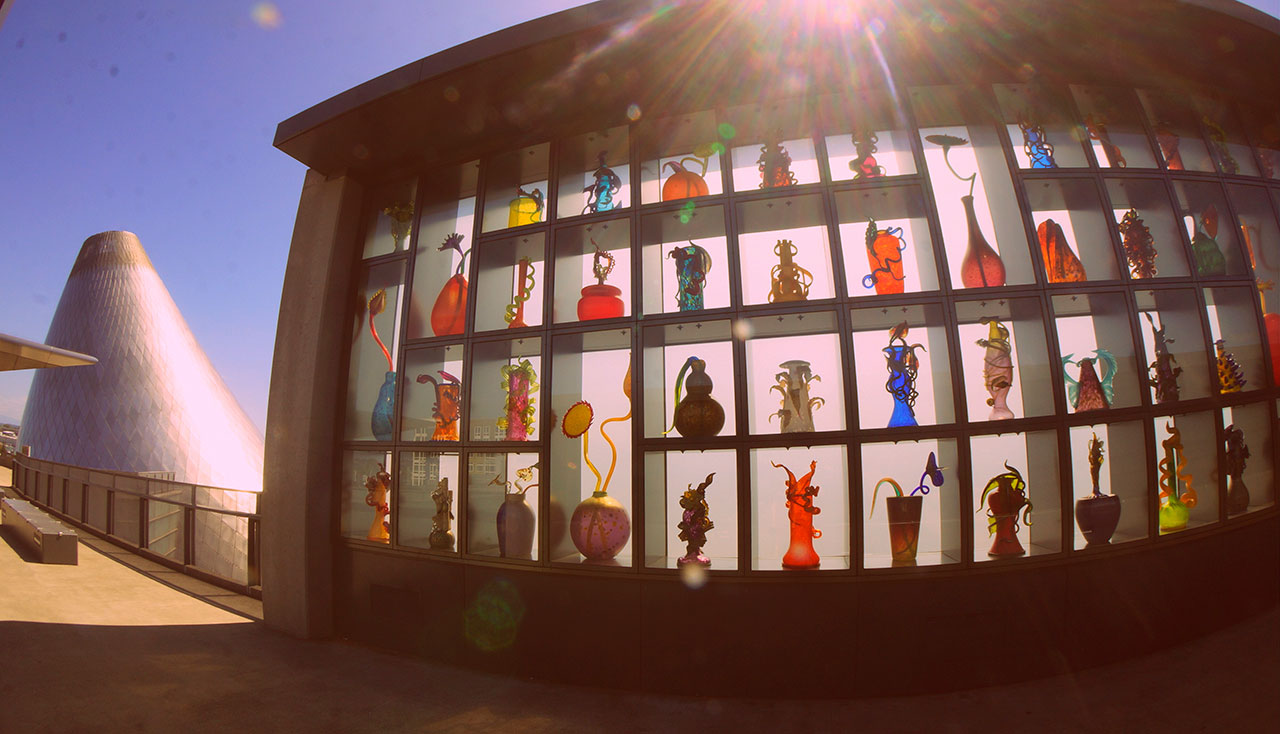 You'll also want to check out the great blown glass throughout Tacoma and The Tacoma Museum of Glass Hot Shop and Chihuly Bridge of Glass.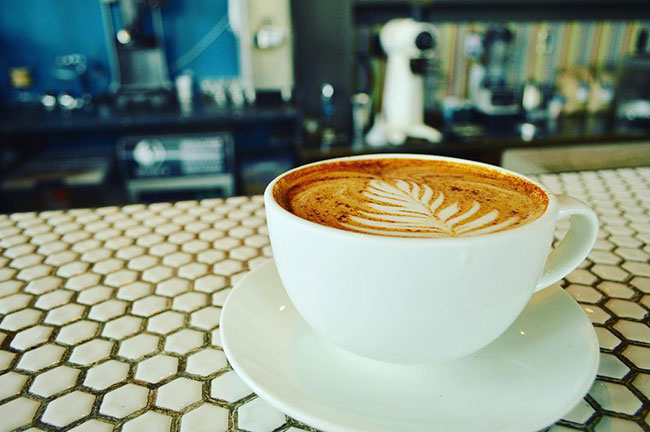 Also, seeing as this is Washington, you'll have plenty of amazing outdoor activities to choose from like Wright Park, Point Defiance Park Zoo, and Titlow Park.
Tacoma has wide array of nightlife options too! If you're in the mood for coffee, beer, and live music all in a quirky, teapot shaped, building, look no further than Metronome Coffee. Or, head over to one of Tacoma's many craft breweries.
Not what you were looking for?
Check out other categories that can help you find the information you need!
See All
Hide All