40 Lesser-Known Things To Do In Philadelphia
Most Philadelphians haven't been to the Liberty Bell since a middle school field trip–basically a requirement if you're living in Pennsylvania.
Sports stadiums? Museum of Art? You'll find those on your own.
These are some of the funnest, weirdest, most interesting things to do in Philly.
Including a few most locals don't even know about.
1) Find a Speakeasy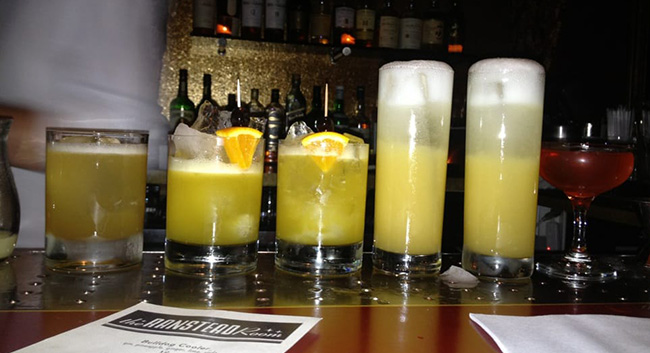 You can find bars of all kinds in Philly, from smoke-filled dives to high class wine bars, but for an extra splash of cool in your cocktail, check out a speakeasy like the Franklin Bar, Hop Sing Laundromat, or Ranstead Room. They can be a little tricky to hunt down—little to no signage and often no web site either—but once you're there, you'll find an array of creative drinks and an exclusive sort of vibe.
2) Step Back in Time
One of the coolest parts of Philadelphia is its location as a historic landmark of the American Revolution. Take a stroll down Elfreth's Alley, origination in 1703, and walk the steps of the founding fathers. You can also check out the Elfreth's Alley Museum to learn more about this piece of American history.
3) See Where the Magic Happens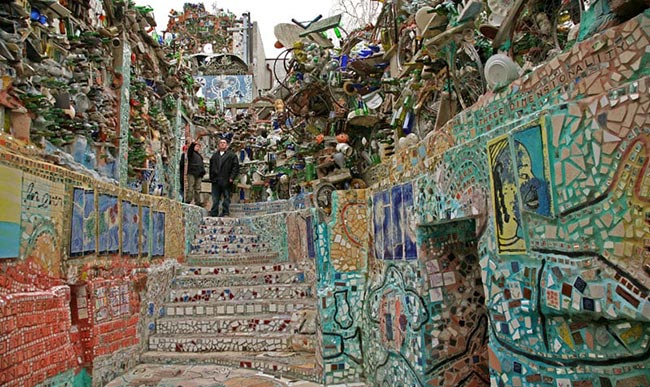 What started as the quirky project of local muralist Isaiah Zagar in the '60s is now a full-fledged museum of his dazzlingly unique mosaic work. The Magic Gardens offers tours, classes, and other programs in its whimsical wings.
4) Watch a Big Movie
Inside the Franklin Institute science museum is a the Tuttleman Omniverse Theatre, a massive, domed IMAX theater where you can watch blockbuster movies and educational films in a uniquely immersive way.
5) Look Inside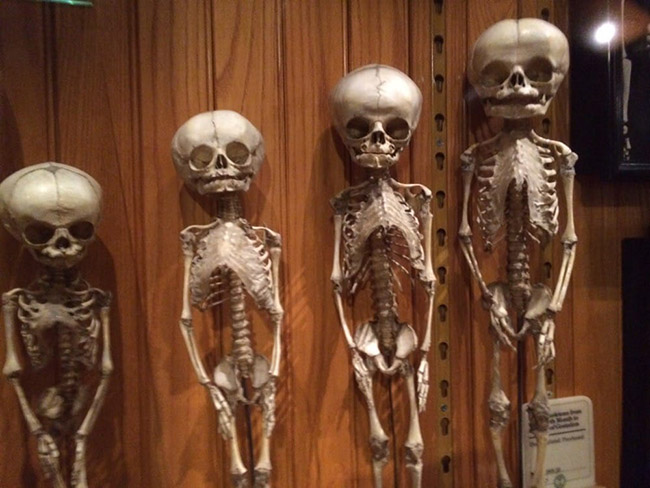 The Mütter Museum is not for the faint of heart. It's rooms are packed with medical specimens, antique equipment, and wax models, including a sliver of Albert Einstein's brain, a tumor removed from Grover Cleveland, and the tallest human skeleton (7'6″) exhibited in North America.
6) Reach New Heights
The Philadelphia Rock Gym is a fun way to burn a few calories and gain some perspective. With five locations across the area, there's more than one way to experience the Rocky side of Philly.
7) Pick Some Good Apples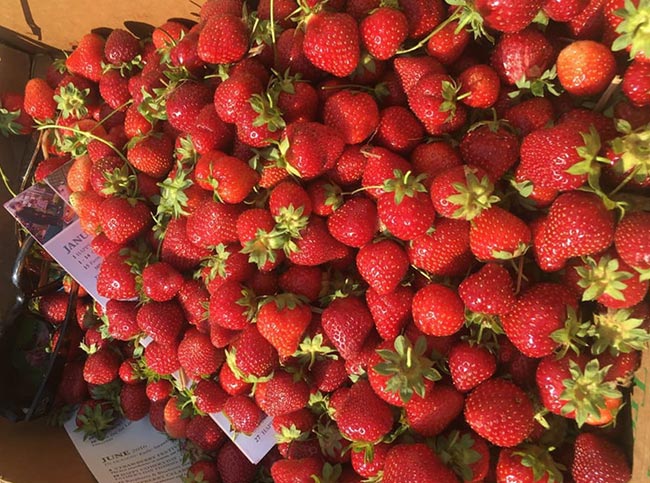 Just outside the city is Linvilla Orchards, a 300-acre family farm. Enjoy a leisurely day trip shopping in their farmer's market or pick your own fruit in their orchard. The farm hosts festivals and events throughout the year, but the pickings are best in the fall.
8) Tour a Brewery
Philly has a thriving beer scene, and breweries like Yard's offer tours and tastings fresh from the cask. If you're visiting Philadelphia in the summer, you can't miss the PHS Pop Up Beer Garden at South Street.
9) Feed a giraffe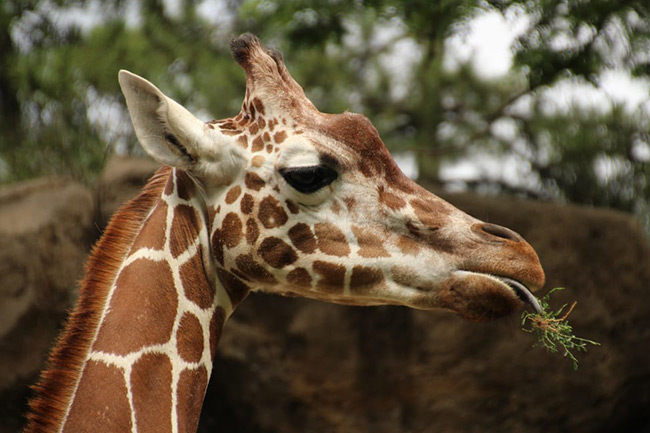 Philadelphia Zoo is the oldest in the country and remains one of the most progressive. Its Zoo360 trails are a new frontier in zoo exhibits, and they even let you go behind the scenes with some of the more than 1,300 animals on site.
10) Get Weird
The Philadelphia Mausoleum for Contemporary Art, or PhilaMOCA, regularly hosts art showcases, live music and other performances and films from the cultural underground.
11) Relax by the River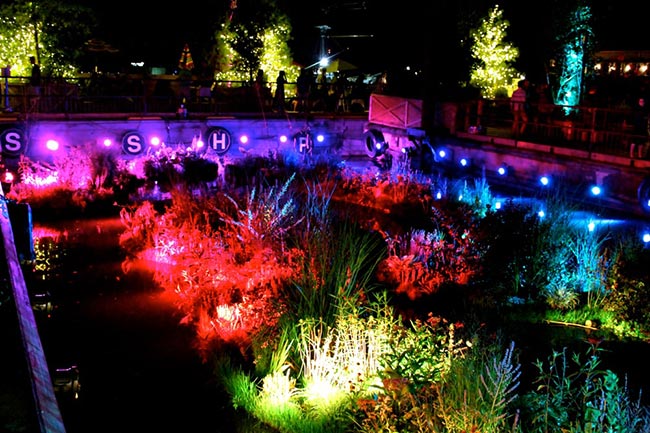 The Spruce Street Harbor Park is an outdoor attraction only open during the parts of the year where it's pleasant to be outside, but it makes the most of its limited time. Hammocks, fountains, games, food and drink vendors, and more provide top-end beachy vibes along the Delaware River.
12) Carve Some Ice
When it's too cold to hang out in a park, you can ice skate at the Blue Cross RiverRink taking in the New Jersey views, and then warm up in the lodge comfortably in Pennsylvania when you're done.
13) Surround Yourself with Food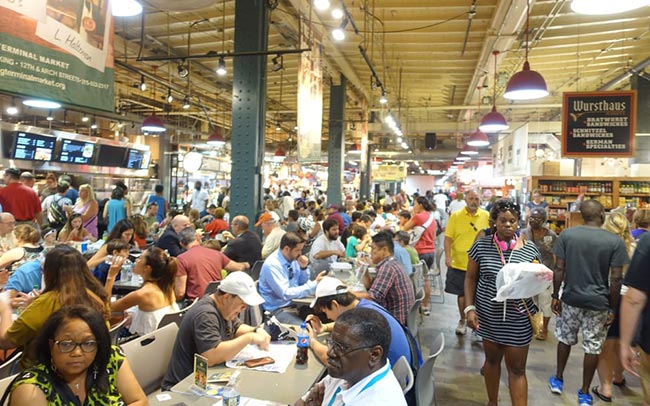 Located right across from city hall, Reading Terminal Market is a can't-miss stop for any foodie. Make a plan before you go, because the aromas from more than 100 different merchants offering everything from Amish food to exotic spices can be overwhelming, especially if you're hungry––and you should definitely come hungry.
14) Science Rules
The Academy of Natural Sciences, situated right along Benjamin Franklin Parkway, is a science museum and research center founded in the early 19th-century. Today, visitors are free to explore the museum's permanent and touring exhibits, including dinosaurs, butterflies, and much more.
15) Take a Stroll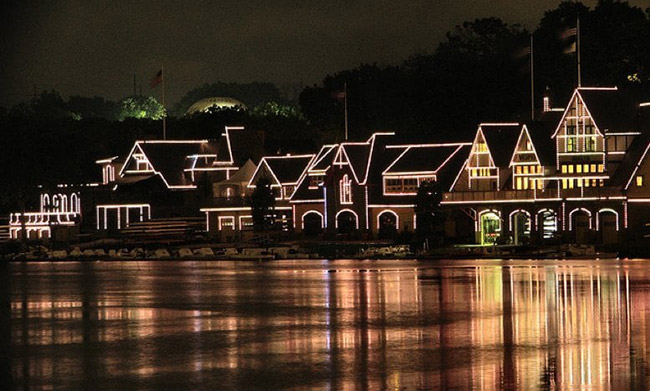 Kelly Drive is a scenic four-mile stretch along the Schuylkill River that's great for walks, runs and bike rides. From the path, you can see attractions like Boathouse Row and the Philadelphia Museum of Art.
16) Sing Your Heart Out
You can find karaoke nights at bars around the city on any given night, but Yakitori Boy offers private rooms and an extensive catalog any time you want to belt out some tunes among friends (not to mention dynamite Japanese food).
17) Tickle Some Ivories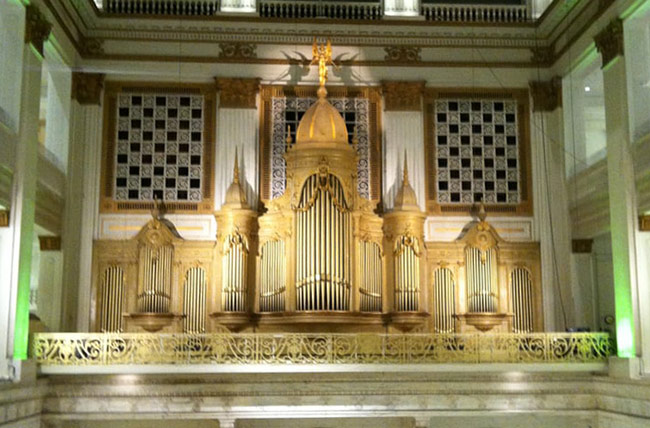 Tucked away inside a Center City Macy's sits the world's largest fully functioning pipe organ. The Wanamaker Organ has more than 28,000 pipes and is played twice a day. Originally built for the 1904 World's Fair, it's one of Philly's most elegant relics.
18) Run the River
The Schuylkill River Trail stretches 140 miles, but among the most scenic stretches is the boardwalk that runs from Locust to South Street. And you don't even have to be able to pronounce "Schuylkill" to walk it.
19) Travel the World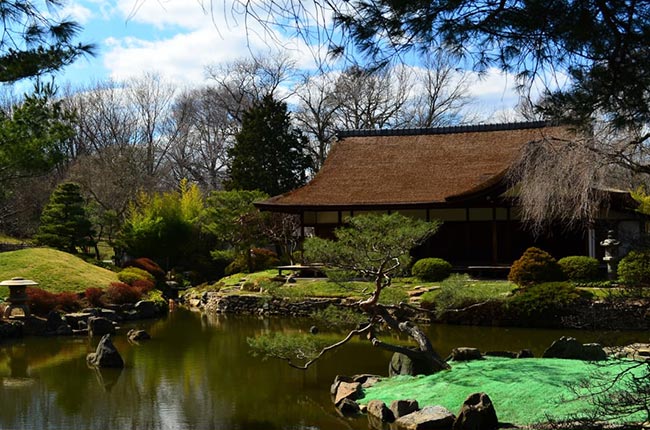 Take a guided tour of the Shofuso Japanese House and Garden for a taste of Japanese culture. The garden is beautiful throughout the public season (spring through fall), but be sure to check it out when the cherry blossoms are in bloom.
20) Go Ahead, Eat a Cheesesteak
It's a cliche for a reason. Touristy spots like Pat's and Geno's in Passyunk Square get a lot of hype (and maybe not deserved), but you can find world class sandwiches at a number of other cheesesteak-centric establishments as well as holes in the wall all around the city.
21) Get Some Color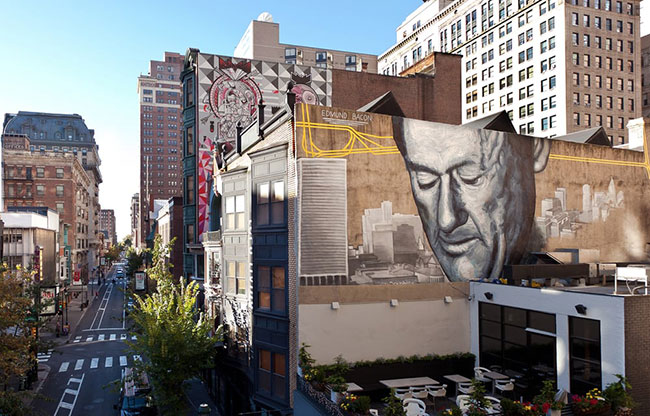 Philadelphia fancies itself as the mural capital of the world, and you can get a feel for it walking through just about any neighborhood. For a more curated experience, take a walking tour with Mural Arts, the largest public art program in America.
22) Sip Some Broth
The real strength of Philadelphia's food scene comes from the city's ethnic diversity. In South Philly's Little Saigon and other pockets around town, you can warm your body and soul with a nourishing bowl of pho. There's no better way to fight off a cold (or a hangover.)
23) Be an Ax-Hole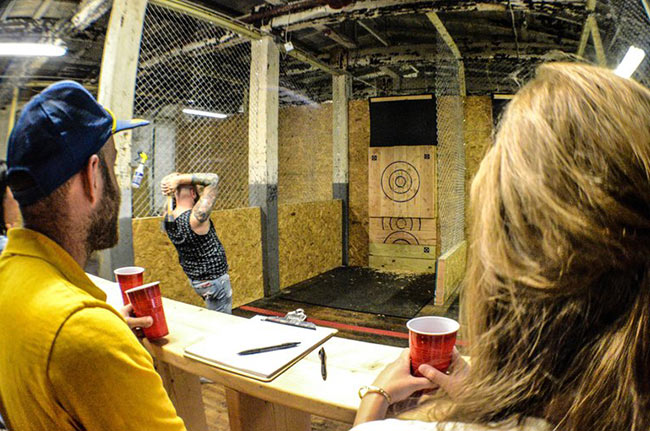 Tucked away in Kensington is Urban Axes. The ax-throwing spot is great for leagues and group sessions, but individual drop-ins are welcome too.
24) Listen to a Story
Once a month, First Person Arts host their Story Slam. Storytellers have five minutes to talk about whatever they want, so you might laugh, you might cry, but you'll probably hear something you've never heard before.
25) Get Spooked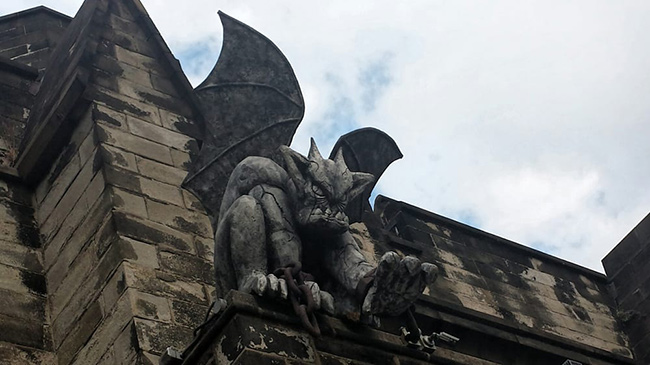 Eastern State Penitentiary, an old prison that once housed Al Capone, already has a creepy air about it, but when fall rolls around, the national landmark and incarceration museum converts into a terrifying haunted house that can scare the pants off even a hardened criminal.
26) Float Away
Has the hustle and bustle of urban life got you feeling down? Stop by Flotation Philly or Halcyon Floats for a relaxing sensory deprivation session. You float in an epsom salt bath heated to your body temperature while sealed off from light and sound. The feeling of nothingness it induces offers plenty of benefits.
27) Don't Forget It, Jake, It's Chinatown
Philly's Chinatown has a lot to offer, and while a lot of it is for eating and drinking, Friendship Gate is a sight to behold. The artisan-made entrance to the neighborhood is a symbol of goodwill between the city of brotherly love and its sister city, Tianjin.
28) Celebrate Your Community
The Odunde Festival is one of the largest African-American street festivals in the country. Hundreds of vendors from around the world and nearly half a million visitors gather to celebrate African culture.
29) Play Outside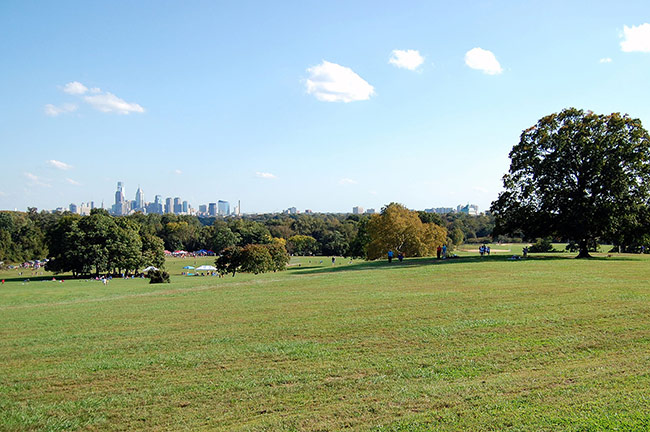 Fairmount Park is the largest in the city, offering tons of green space to explore, but in accordance with William Penn's founding vision, the city is perforated with parks and parklets all over the city, many of which host concerts, farmer's markets, and other events. Don't forget to check out other notable spots, like the picture-perfect LOVE Park, Franklin Square, the Independence National Historical Park with Independence Hall in view, and the city's centerpiece, Dilworth Park.
30) Get Some Culture
The Academy of Music is a legendary concert hall that hosts orchestras, ballets and operas. Other theaters include the Kimmel Center and the Merriam Theater, all situated around South Broad Street near Rittenhouse Square.
31) Find Some Afternoon Delight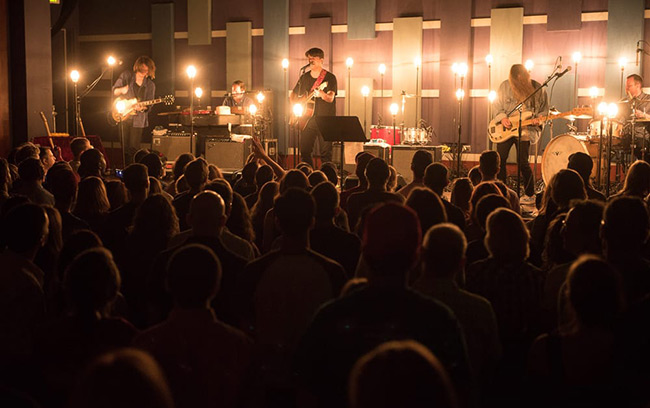 If you've got the day off or can squeeze it into your lunch break, head down to World Cafe near Market Street on any given Friday. The WXPN venue hosts its weekly Free at Noon concert, which is exactly what it sounds like: a free show, at noon, from a touring musician or band.
32) Learn a Little
Aside from all the books, the Free Library of Philadelphia frequently hosts authors, thinkers and other lecturers.
33) Stop and Smell the Roses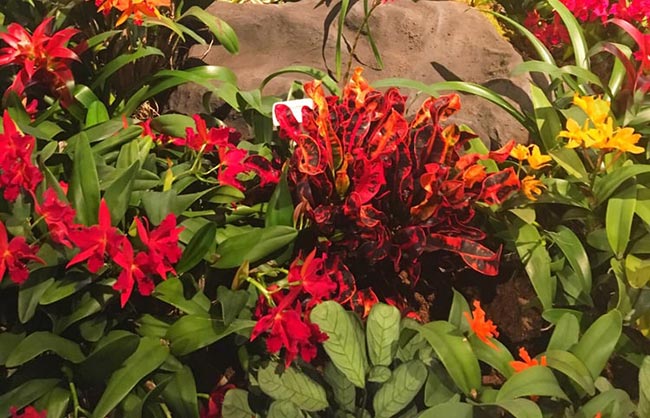 The Philadelphia Flower Show is an annual, weeklong event that brings a quarter of a million people to the Convention Center. It's been running for nearly a hundred years, and only seems to be growing in popularity.
34) See a Play
The Wilma Theater has staged plays new and old since its 1973 opening. Today's iteration is an intimate 296-seat theater known for bold and provocative works.
35) Eat Out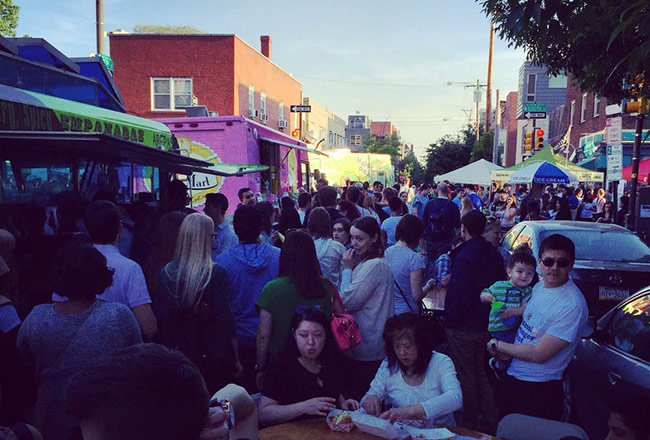 Throughout the summer, neighborhoods around the city host Night Markets. At these evening events, streets are closed to vehicles so people can gather to patronize local restaurants and shops and the food trucks that have gathered there. It's basically a big block party with lots of food.
36) Jam with the Roots
Philadelphia has a few big music festivals every summer, including Made in America and Welcome to America bookending the season. The Roots Picnic has a bit more local pride, though.
37) Get Dirty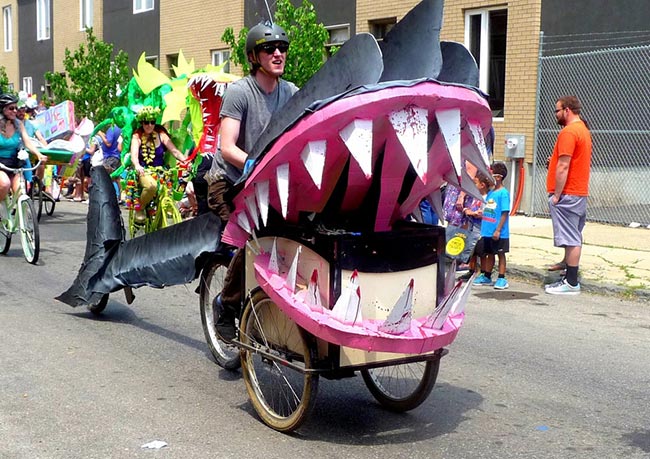 The Kensington Kinetic Sculpture Derby is the highlight of the neighborhood's annual arts festival. Come to see quirky homemade vehicles parade down the street, and stay to watch them finish the race in a pit of mud.
38) Bug Out
If you're looking for something creepy and/or crawly, check out the Insectarium and Butterfly Garden. See some of the rarest arthropods in the world and learn why insects dominate the planet.
39) Picnic on the Water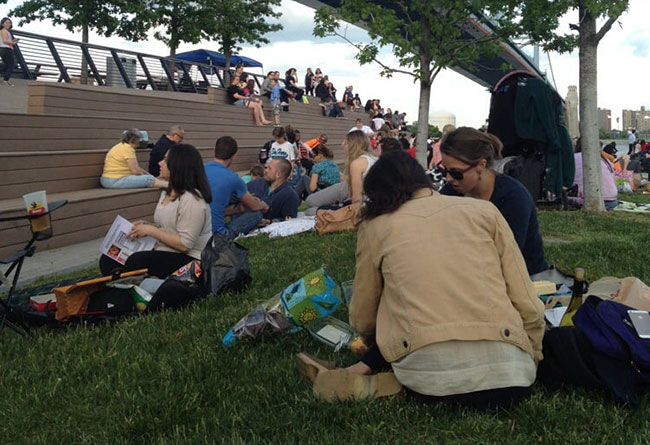 Race Street Pier, located just north of the incredible Cherry Street Pier, is a gem on the Delaware River waterfront, offering a great view of the river and the Ben Franklin Bridge, which is illuminated at night.
40) Celebrate the Fungus Among Us
Kennett Square is the mushroom capital of the world, and its annual Mushroom Festival is a can't miss event for fungus enthusiasts. More than 100,000 people show up for culinary events, contests, and growing exhibits.
If this list doesn't make you want to move to Philadelphia, we're not sure what will.
In case you have decided to make Philly home, here are the best Philadelphia movers to choose from.
Not what you were looking for?
Check out other categories that can help you find the information you need!
See All
Hide All