Container on Wheels (COWs) vs PODS: Which is Right For You?
Overall Opinion: While Container on Wheels (COWs) and PODS are both container moving and storage companies, COWs' business models mean things like costs and services vary greatly between different locations. Because of that variability, we can't ultimately recommend one of these companies over the other — you'll have to see what's available in your area and compare them yourself.Check out our top moving container companies list for more great moving options.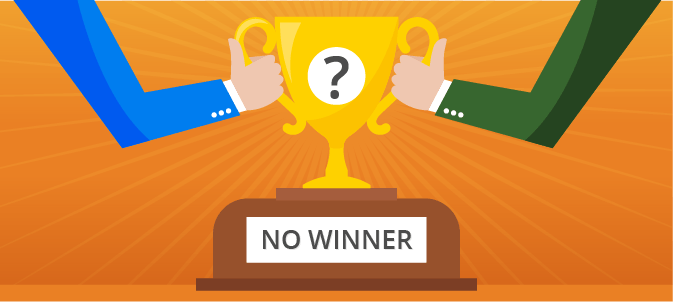 What COWs and PODS offer is similar: shipping containers delivered to your property that you can pack with your belongings and use for moving or storage. As far as other similarities and differences go, that will vary by your location.
Here's the problem with comparing these two companies in a head-to-head style like this: COWs manufactures its containers and then leases them to brokers, who are often small, local moving companies in different cities. Those companies can then set their own rates, services, and other details, so what you can get when you book moving and storage with COWs completely depends on your location.
With that said, if you're considering both companies, we've compared them as best we can. Read on for a comprehensive comparison of COWs vs PODS, and if you'd like more information, check out our PODS moving review.
Container on Wheels (COWs) vs PODS: Pros and Cons of Each
The pros and cons are a great place to start when comparing two moving companies. Here are how the best and worst features of PODS and COWs compare.
COWs vs PODS Pros
COWs Pros
PODS Pros

Generally less expensive than hiring a full-service moving company.
Many COWs brokers are full-service movers, which makes it easy to add on packing, unpacking, moving supplies, and other services.
Moving and storage offered separately, or combined in one order.
COWs can often be rented by the day, week, or month, so you don't have to pay for a full month if you don't need it.
You don't have to haul the containers or drive a truck.

Generally less expensive than hiring a full-service moving company.
Flexible change and cancelation policies so you can get a full refund if your plans change.
30-day minimum rentals mean you can take your time packing and unpacking.
30 days storage included.
Ability to store your container on-site or at a company facility.
Moving and storage offered separately, or combined in one order.
Multiple container sizes.
You don't have to haul the containers or drive a truck.
Available in almost all states and several countries.
Moving supplies can be included.
Various insurance options.
Military discounts.
More pros: PODS.
COWs vs PODS Cons
COWs Cons
PODS Cons

Their website doesn't offer much information at all and can be tough to navigate.
No online quotes —  you have to call.
Availability is very limited COWs only has around 100 locations in 31 states, plus a handful of locations in Ontario.
Since every COWs broker operates independently, prices, availability, services, and more vary extensively by location.

Prices tend to be higher than the competition.
No online quotes for long-distance moves — you have to call.
Some bookings can only be made by phone; there's no online option.
Need space to park the container.
Availability can be limited because they're so popular — PODS containers are often sold out up to six months in advance, especially during peak moving times (spring and summer).
Fewer cons: PODS.
When you look at just the numbers of pros and cons, PODS comes out on top. But that's not the whole picture. Read on for a comprehensive comparison of services, prices, reputation and more for COWs vs PODS.
COWs vs PODS: What Services Are Offered?
COWs and PODS are both container moving and storage companies, so their basic offerings are pretty similar. However, it's tough to compare services between the two, since for COWs, services vary quite a bit depending on the location and the individual broker you get your containers from. But here's a look at how the two companies' services stack up.
| | | |
| --- | --- | --- |
| | COWs | PODS |
| Moving | ✔ | ✔ |
| Storage at a Facility | Depends on the broker | ✔ |
| Storage on Your Property | ✔ | ✔ |
| Storage Between Destinations During a Move | ✔ | ✔ |
| Delivery and Pickup of Containers | ✔ | ✔ |
| You Pack the Containers | ✔ | ✔ |
| Professionals Pack the Containers | Can usually be added on as an optional service, depending on what the broker offers | |
| Shipment of Containers to New Address | ✔ | ✔ |
| Insurance | Depends on the broker | ✔ |
Like we said, COWs and PODS have similar basic business models. The biggest difference between the two is that all PODS locations offer the same services at pretty similar prices. With COWs, brokers can decide individually what services they want to offer, so you'll have to check with your local COWs broker to see exactly what's available to you.
When it comes to availability, both COWs and PODS are pretty limited, compared to other nationwide container moving and storage companies. Here's where you might be able to find COWs and PODS locations.
| | | |
| --- | --- | --- |
| | COWs | PODS |
| Available in the U.S.? | In 31 states | In 44 states |
| Available in Canada? | Yes, but only at a small number of brokers in Ontario | Yes |
| Available internationally? | No | Yes, in the U.K. and Australia |
COWs vs PODS: How the Containers Compare
What about the containers themselves? Here's what COWs and PODS offer, and how they compare.
COWs
PODS
How many container sizes are available?
2
3
What are the container sizes?
8-foot

16-foot

7-foot

12-foot

16-foot

Storage available for all container sizes?
Onsite storage is available for all containers. Availability of storage at a facility varies by location.
Yes, onsite or at a storage facility.
Cubic footage available?
356 to 712 cf
390 to 1,008 cf
Container material?
Metal
Metal
Looking for a different size moving container? Have a look at our best moving pod list for more options.
When moving, people are always concerned about cost. It can easily be the deciding factor between two moving companies.
Many factors go into pricing a move, including:
The dates and time of year
The distance you're moving
How large your home is
Whether you pack yourself or hire movers to help
Gas prices at the time of your move
It makes it tough to figure out average prices for a move because so many variables can affect the price. That's the problem we ran into with COWs — when we asked the million-dollar question — How much does it cost to rent a COWs container? — the company wasn't able to give us average price ranges because of all those factors above, plus the fact that every one of COWs' 100 independent brokers sets its own prices for moving, storage, and other services.
The average cost for different moves could vary wildly depending on which broker you're working with, so their best advice was to call your nearest COWs broker for a personalized estimate.
With that said, here are the average prices you might see if you book your move with PODS, so you can compare those to any quotes you receive from COWs. Remember, these averages won't apply to your move either, and if you get an actual quote from PODS, it may be higher or lower than these averages.
PODS Moving Costs
| | | | |
| --- | --- | --- | --- |
| | 1 bedroom | 2-3 bedrooms | 4-5 bedrooms |
| Local move | $200 – $400 | $300 – $650 | $300 – $800 |
| < 250 miles | $450 – $800 | $750 – $1,900 | $900 – $2,100 |
| Cross country | $2,000 – $4,000 | $3,000 – $4,900 | $5,500 – $7,600 |
The only way to accurately compare pricing between two moving companies is to get quotes from each that are specific to your moving needs. Before booking a moving company, you should definitely seek out quotes from several companies to compare.
COWs vs PODS: Online Reviews and Reputation
PODS is one of the oldest and most established container moving companies out there — it pioneered the business all the way back in 1998. But COWs was established in 2007, so it's not exactly brand new. These are both established companies, and you're not going to get scammed or ripped off by either of them.
PODS operates under a franchise model, which means every individual PODS location has its own Google, Yelp, Facebook, and Better Business Bureau page. That means getting a comprehensive idea of the online reviews for the company would mean sorting through hundreds, if not thousands of different web pages.
COWs has a similar model, but the COWs corporate business manufactures the containers and then leases them to moving and storage companies all over the country. You can use the COWs website to find a broker near you, but it's likely that that broker doesn't even operate under the name "Container on Wheels," because so many COWs brokers are small, local moving companies that use COWs to offer container moving and storage to their customers.
If you're looking for Container on Wheels reviews, this model makes it even harder to get an idea of the overall online reputation for COWs since the companies that offer them aren't related to one another at all.
Here's what we recommend: Before you book any moving company, it's important to do your research. For either PODS or COWs Container on Wheels reviews, you should look up the location or broker that's nearest you, and look into the business' online reviews and Better Business Bureau rating.
COWs vs PODS: Which One Is Right for Your Move?
While COWs and PODS offer similar services, there's enough variability between them (and between different COWs brokers) that we can't really recommend one over the other.
If you're moving on a tight timeline and don't want or need a month of storage, COWs' more flexible daily and weekly rates might be a better choice for you. However, COWs' limited availability means it won't be able to accommodate every move.
If you're trying to save money with a DIY move where you do all the packing, but leave the driving to a professional, PODS is likely a good choice, too.
The bottom line is with these two companies, your best bet is to contact the providers and brokers in your area to get quotes and specific information about their offerings before you commit to a moving company.
COWs and PODS aren't your only choices when planning a move. Compare prices and get instant quotes from multiple movers to compare prices and services.
Not what you were looking for?
Check out other categories that can help you find the information you need!
See All
Hide All