Overall Opinion
Based in New York City, MakeSpace LLC was founded by Sam Rosen in 2013 offering on-demand pick up and drop off storage services.
MakeSpace will pick up, store, and deliver (return) customer belongings on demand; therefore, a visit to a storage facility is not necessary.
While the organization's business model appears efficient and to be a great value, customer satisfaction is poor with too many damaged items and a lack of customer service.
Jump to the MakeSpace review section that you're looking for:
MakeSpace: Moving Services Available:
The company now has more than 30 U.S. locations (see map). MakeSpace is comparable in price to traditional self-storage options if renting a moving truck is necessary. MakeSpace and a competitor known as Stashable have recently merged under the same ownership.
Basic Service: Professional movers "SpaceMakers" will wrap and load your items and then transfer them to a storage facility. Service is billed monthly for as little as $69. Basic supplies such as bins, bags, and blankets are included with other related supplies available for purchase.
Delivery: Customers can have items delivered back to them upon request several times per month. Deliveries can be made to different locations than where they were originally picked up from, but it must still be in the same local area. Delivery service is available only Monday through Friday.
Furniture Disassembly: SpaceMakers will arrive equipped with tools for disassembling most types of furniture. This does not include items that require special tools or advanced processes to be disassembled. Furniture reassembly following delivery is not currently a service being offered.
Detailed Inventory: Items are photographed and barcoded and are trackable online via an iOS application or website browser.
Storage Bins Included: Items are stored in bags or bins that are provided that have three cubic feet of interior space. For example, the available space equates to 12 pairs of shoes or 30 shirts. The maximum weight limit is 40 pounds per bin.
Business Storage: Rates begin at $79 per month for businesses and include several discounts and other perks such as a $100 credit for signing up.
Secured Storage: The MakeSpace storage and warehouse facilities are not open to the public. The sites are monitored 24-hours a day and have motion-activated detection equipment, night vision, and alarm notification systems.
States with MakeSpace Locations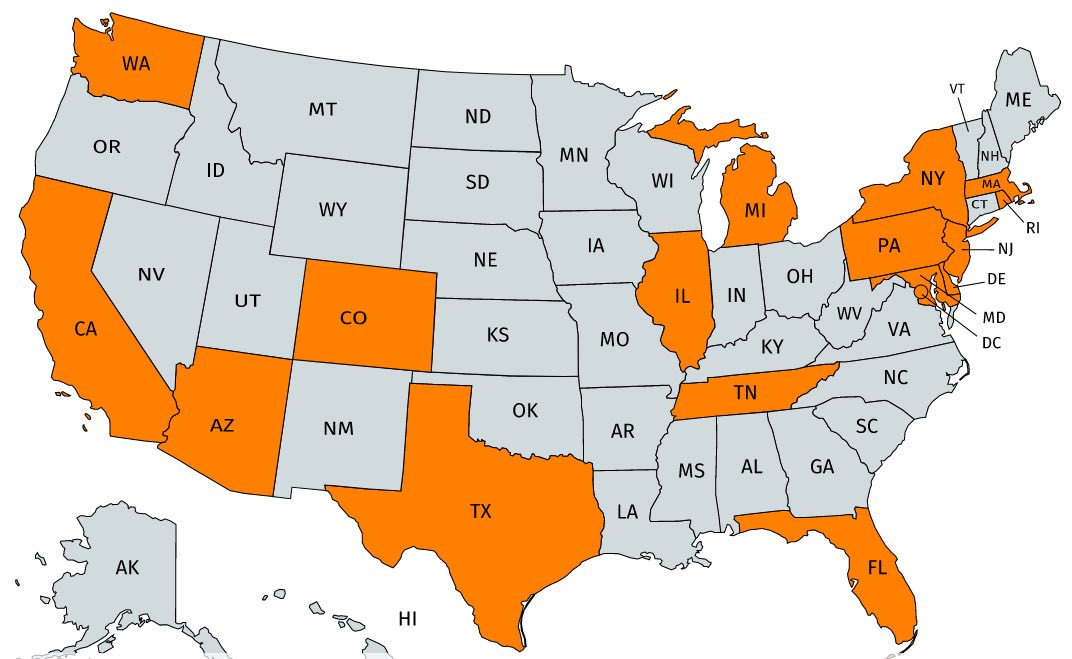 MakeSpace: Pros and Cons Summary:
Using a variety of resources, we have identified some of the company's strengths and weaknesses.
The Good: Excellent Inventory System Using Photos and Barcodes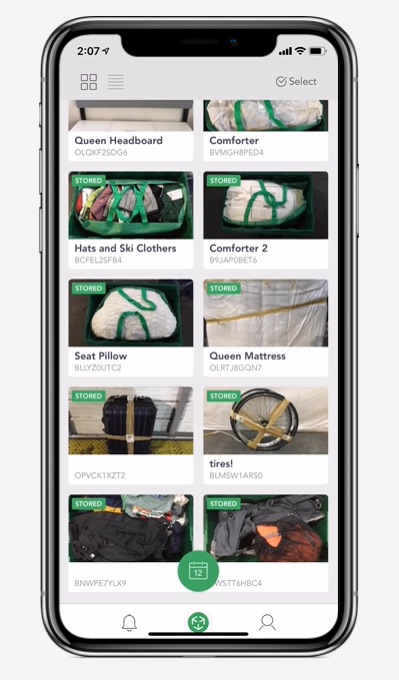 Smartphone Photo Inventory Application
Items are photographed and each bin or box is affixed with a barcode. Customers can easily view their storage inventory online and add a description (see photo below).
The Bad: Too Many Damaged Items
Customer reviews suggest that items are often moved and stored hastily and carelessly by the staff. Purchasing the Silver or Gold plans of insurance protection is strongly suggested. The organization recognizes this problem by promoting its protection plans and placing emphasis on their policies regarding fragile items.
The organization has trained all staff members on the best practices released by the Centers for Disease Control and the World Health Organization for sanitization amid the COVID-19 pandemic. Also, they have implemented "no-contact" appointments.
Both short and long-term storage options are available and billing is monthly.
Obtaining a quote is easy through their website.
Customers can quickly access their current accounts and view stored inventory using their phones or other connected devices.
A seven-day advanced notice is recommended for delivery, which is where some (or all) of the items in storage are returned. A minimum of a $59 fee applies per delivery.
Although they are adding new locations, they still lack coverage in more than 30 U.S. states.
Delivery to cities beyond the metropolitan area of the pickup location is not available.
Deliveries are exclusively conducted Monday through Friday with no weekend service currently available.
Most fragile or expensive items are ineligible for insurance (protection) plans and not recommended for this storage option.
Calls or emails to customer service and support often go unanswered, which can further aggravate bad situations
The online pricing tool generates instant estimates. Keep in mind that the online quotes are subject to change once the movers complete an inventory of all items picked up. Pricing examples based on a standard three-month minimum are outlined in this chart:
| Size | Los Angeles, CA | Dallas, TX | Phoenix, AZ | New York City | Orlando, FL |
| --- | --- | --- | --- | --- | --- |
| 5' x 5' | $134 | $67 | $67 | $147 | $67 |
| 5' x 10' | $157 | $79 | $79 | $174 | $79 |
| 10' x 10' | $236 | $115 | $115 | $255 | $115 |
These prices include storage bins, bags, blankets, and the basic protection plan. Certain cities such as Los Angeles and New York are significantly more expensive than most. Cancellations made with 48 hours of advanced notice are permitted without penalty, otherwise, a $100 late cancellation fee applies.
There are currently three levels of insurance (protection) coverage outlined in this chart that is billed monthly:
| Service Plan | Monthly Cost | Maximum Coverage |
| --- | --- | --- |
| Basic | $0 | 0.60 (cents) per pound of an item |
| Silver | $15 | $1,000 |
| Gold | $20 | $2,000 |
Fragile Items Policy
MakeSpace generally discourages customers from storing fragile items. This includes furniture containing glass such as cabinets, ceramics, pottery, and similar materials. This also applies to electronics such as televisions and computer hardware or appliances and musical instruments.
Furniture that is constructed of particleboard must be carefully packaged in protective material. Fragile items are only eligible for the basic coverage of 0.60 cents per pound and the management may require that a Fragile Item Waiver be signed by the customer.
Customer Reviews & Feedback
The New York City headquarters location has a rating of 3.3 of 5 on Google based on over 300 reviews. Several negative reviews involved the movers arriving late on the day of the move and many pickups were postponed for days or weeks. The most common complaints involved damage to belongings and unresponsive or unavailable customer service or support.
The Los Angeles area location has a rating of 4.4 of 5 on Google. Many customers praised the movers for being professional and helpful. There were many customer service complaints from those who tried calling and emailing without receiving responses. Another common criticism is the lengthy delays that occur when deliveries are ordered to bring items back to the customer.
The New York City location's Yelp page has more than 600 reviews with an overall rating of 3.5 of 5. Customers consistently complain about being unable to reach a live customer service or support person. Many of the negative reviews involve items being damaged either during transport or storage.
Should You Consider MakeSpace for Storage?
The MakeSpace concept and business model seems to be efficient and economical. Unfortunately, based on customer feedback, there are some serious concerns with operations. Those with expensive, oversized, or delicate belongings should choose another option, as these items may be damaged.
Many customers expressed dissatisfaction with the way their service and support concerns are handled. MakeSpace certainly could improve customer satisfaction by improving their responsiveness and reducing the amount of time that it takes for deliveries to be completed.