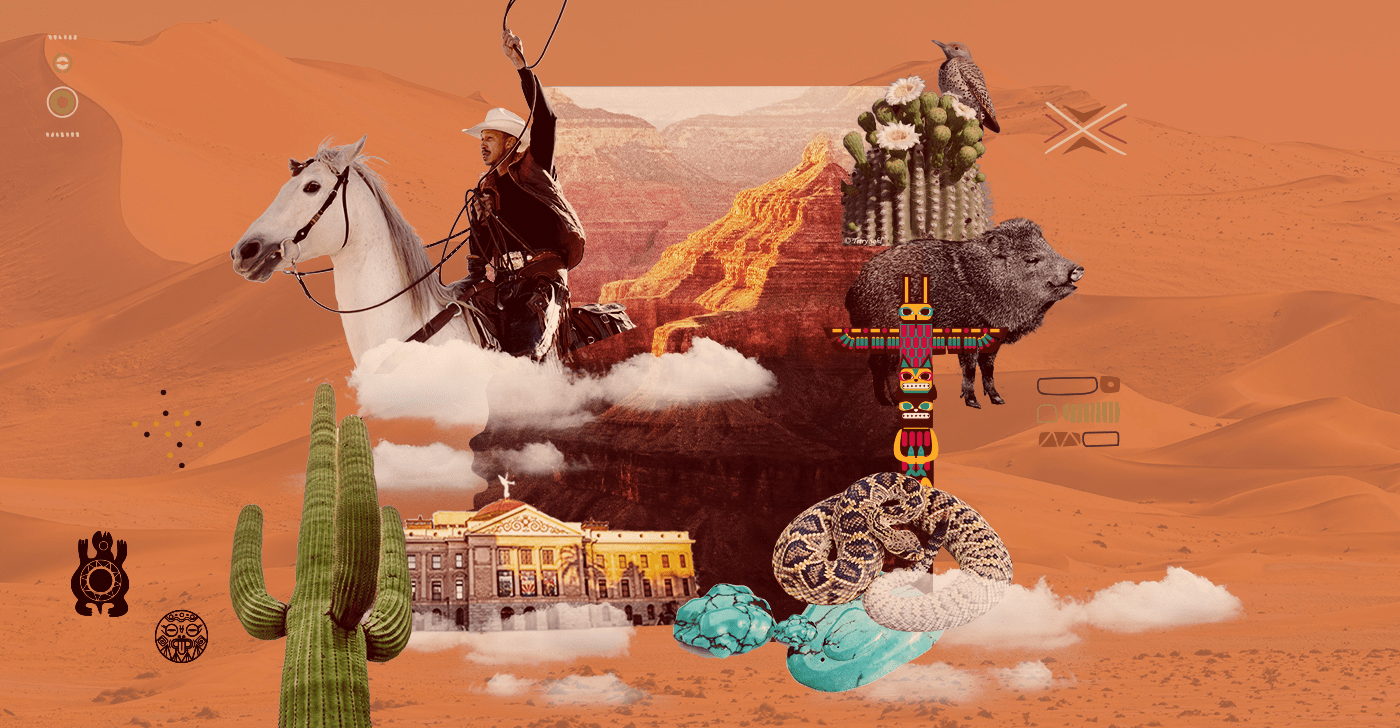 Desert Dreams: The moveBuddha 2021-2022 Arizona Migration Report
Historical Wild West, the grandeur of the Grand Canyon, spiritual Sedona — Arizona has it all. Since the advent of air conditioning, the state's affordable living costs and temperate winters have attracted snowbirds and retirees. Today, across the dense urban areas, there's been a boom of new residents across all demographics and a number of businesses moving in making it one of the most popular sunbelt moving destinations in the nation.
Once a frontier outpost famous for Tombstone shootouts and Lost Dutchmen's gold stashes, few people consider Arizona an urban jungle. 
In fact, long after the days of the Wild West, it's still sparsely populated. 
Though Arizona ranks 6th among the states by size, it's 14th in population, behind many smaller (in area) states like New York, North Carolina, and Pennsylvania.
Further, just 18% of its land is privately owned. The majority is Native American reservations and federal land managed by the U.S. Forest Service. That leaves a honeycomb of developed areas available to greet the new residents moving in at a breakneck pace: from 2020 to 2021, Arizona ranked 3rd for population growth.
People are flocking to Arizona, but where are they going? 
We wanted to know where in the Copper State's new arrivals were settling, so we dove into the overall population trends affecting Arizona's growth, then mapped the most popular spots for inbound moves in 2022. Then, we looked at differences between the 2010 and 2020 censuses to find Arizona's fastest-growing cities in three categories: Small, Mid-size, and Large.
Table of Contents
Big Takeaways
Maricopa County is the most popular region, with Phoenix and its suburbs by far the most popular cities. Of the top ten fastest-growing cities from 2010 to 2020, seven (#1 Queen Creek, #2 Buckeye, #4 Goodyear, #5 Litchfield Park, #7 Wickenburg, #8 Surprise, and #10 Gilbert) are in the West Valley.
2022 data shows that moves to Young (#1), Prescott (#2), Avondale (#3), Maricopa (#4), and Phoenix (#5) are way more popular than moves out. In the small town of #1 Young, there are 3 searches for moves in for every 1 out.
Californians are moving to AZ (just like FL and TX) because of the good weather and lower costs. However, rent prices are climbing in AZ due to the influx, so affordable cities are increasingly hard to find.
College towns Tempe (ASU), Tucson (UofA), and Flagstaff (NAU) seem to be getting some love, too. They're also some of the most affordable places to live. 
Time for Tucson: Not only did the city see a surge in popularity in 2021, but the latest 2022 data also shows Tucson is #6 most popular for inbound moves in 2022 (125 to 100).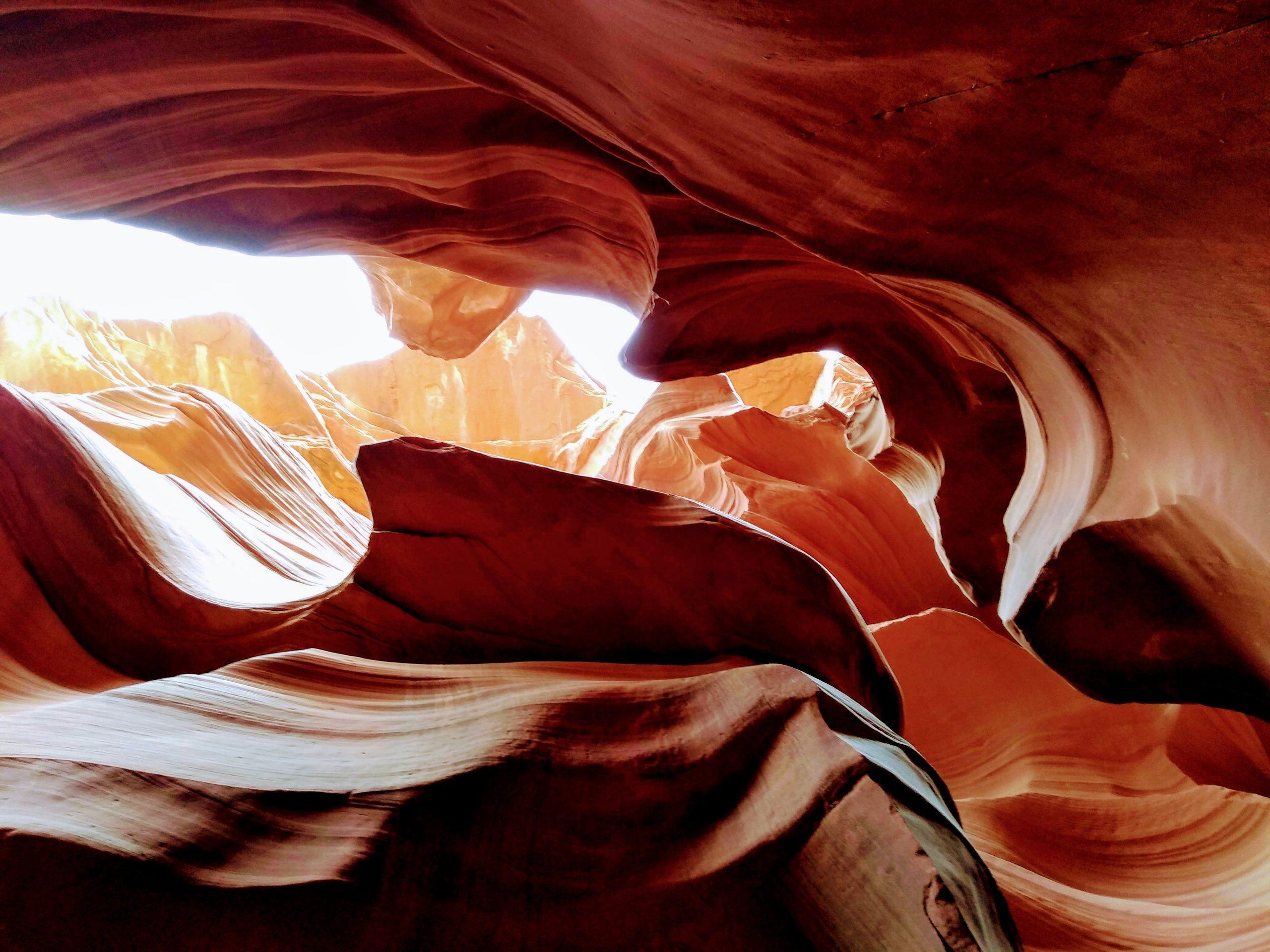 1. Arizona's decade-long growth continues into 2021-2022
From 2010 to 2020, Arizona grew by nearly 12%, adding 759,485 new residents. But because the state is sparsely populated, most of that influx headed straight for Phoenix. They made it the top growing city in the nation during the decade, expanding its population by 18%. 
During that period, the city of Phoenix itself welcomed just over 70 new residents per day, and that's not counting the explosive growth of its suburbs: Goodyear grew 39% over the same period, Buckeye grew 68%, and Litchfield Park grew 35%.

Arizona's growth didn't come out of nowhere. Overall, the state's population has increased steadily since the post-war economic boom of the 1950s and the invention of modern air conditioning. In fact, its recent growth is the slowest since Arizona became a state on February 14, 1912. Still, its rising population ranked 9th in the nation from 2010 to 2020.
The boom isn't over. From 2020 to 2021, Maricopa County (where Phoenix is located) gained more residents than any other county in the country, amounting to another 159,000 Phoenicians. As a state, Arizona ranked third in population growth from 2020 to 2021, behind only Texas and Florida.
Along with these other sunbelt destinations, Arizona is known for low taxes, less regulation, and a mild climate. There's plenty of sprawling desert land radiating out from its cities, often seen as a mecca for new development and, in the eyes of newcomers, an opportunity to upgrade to a larger home. With a lower cost of living than the west coast and mid-Atlantic states, Texas, Florida, and Arizona have all emerged winners in post-pandemic relocations.
However, Arizona's growth has fueled demand for new housing that shows no signs of going away. There are 5.9% fewer homes available to meet demand than a year ago, and new residents are still coming, many of whom are looking to buy a home. Some forecast another 15 to 25% increase in home prices in the coming year.
Which states are sending the most residents to Arizona?
We know that Arizona has held strong as a top destination for movers in the U.S. for decades. So what's behind the population influx? 
Much of it can be explained by Californians giving up the beach for desert digs.
Californians make a move to Arizona
The trend isn't new, but a decades-long outmigration from the Los Angeles area to Phoenix was accelerated since COVID-19 ushered in an era of remote work and migration away from expensive urban cores, like Los Angeles and San Francisco.
More California movers were choosing Arizona as a destination than anywhere else: already 17.37% of Californians leaving the state this year are headed for the Grand Canyon State instead. By some accounts in recent years, 63% of Californians looking for a change considered Arizona as a possible contender before moving.
With similar weather, a short trip to visit friends back home, and even some of the same restaurants (Scottsdale's Nobu, Toca Madera, and Sunlife Organics originated in the Los Angeles area), Californians are making themselves at home in the Sonoran desert.
Washington and Illinois come in #2 and #3 for residents choosing to move to Arizona, with large percentages of their outmigration heading south. Chicago residents will reap income and sales tax savings making a move to Phoenix, with improved job growth to boot. But Washingtonians, who enjoy no state income tax, may be relocating for the blue skies or reduced housing costs (Arizona officials have been actively courting their employers, too). In fact, inflow to Arizona from Washington increased another 2% from 2021-2022, so we expect to see a significant number of Washington to Arizona moves by the end of this year.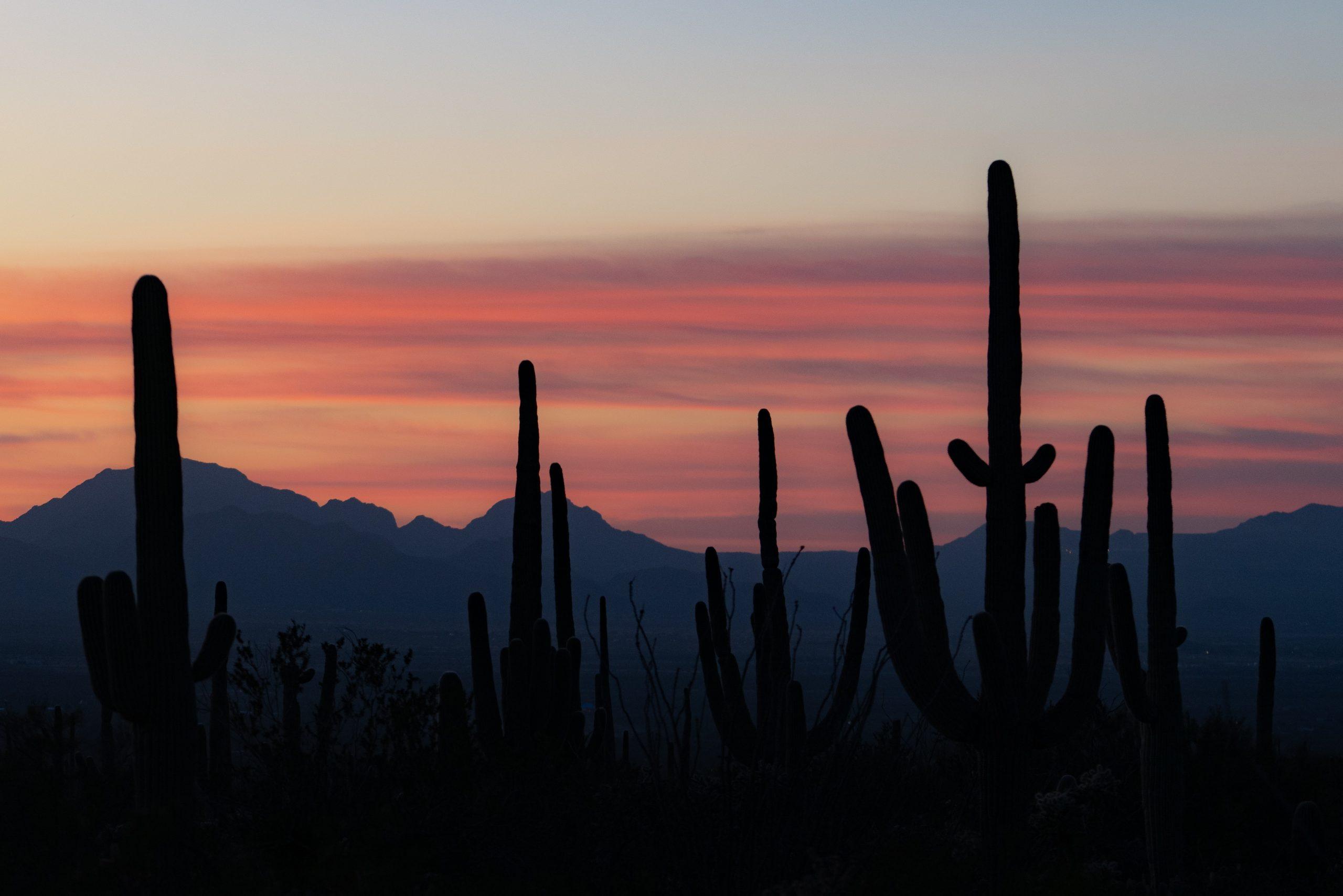 2. 2022 Forecast: Moves flowing into Young, Prescott, and Avondale
In the latest data release from moveBuddha, we have search data for the most popular cities to move to in Arizona in 2022. All cities included in this have a minimum of 25 documented moves in and out. While the Phoenix area features off-the-charts growth, the most popular spots (many more people moving in but not leaving) belong to the chillier towns on the Mogollon Rim north of Phoenix.
Rank

(Higher Inflow

than Outflow)

City

2022

In-to-Out

1

Young
335 to 100
2
Prescott
261 to 100
3
Avondale
220 to 100
4
Maricopa
145 to 100
5
Phoenix
134 to 100
6
Tucson
125 to 100
7
Casa Grande
120 to 100
8
Yuma
119 to 100
9
Queen Creek
116 to 100
10
Sun City
111 to 100
11
Prescott Valley
111 to 100
12
Mesa
109 to 100
13
Flagstaff
108 to 100
14
Surprise
105 to 100
(For our analysis, we only include cities with a minimum of 25 inbound queries and 25 outbound queries.)
It may be hard to find #1 Young, AZ on a map—for now. To get there, you still have to navigate a dirt road, which can be impassable without a four-wheel-drive when it snows. You couldn't get cell service here until 2009. While the rest of the world was wrestling with the assassination of Malcolm X, race riots in Watts, Beatle mania, and the newly signed Civil Rights Act, Young was just getting electricity.
That could be changing given new data that Young saw Arizona's the highest ratio of in-moves compared to out-moves from 2021 to 2022. Want to give this community a chance? You may appreciate that the average high temperature in Young in July is a comfortable 90 degrees (that's 16 degrees fewer than Phoenix's 106).
Another mountain favorite is #2 Prescott, which is a popular getaway for Phoenicians fleeing the heat in the summertime and a destination for retirees looking for a mild climate. Prescott has its own charm, with Whiskey Row's live music and an outdoor summer concert scene, but it's also close to plenty of Arizona's natural attractions, like hiking, lakes, Sedona's red rocks, and Oak Creek Canyon. 
At #5, Phoenix gets the lion's share of new moves, but it doesn't keep as many people as smaller towns. Of all the suburbs, just Avondale makes the top three. Given that places like Chandler, Gilbert, and Glendale have some of the biggest urban development projects right now (and staycation contenders like this massive resort, slated to open ahead of the 2023 Superbowl), that's puzzling. Perhaps the tsunami of new moves has pushed some longtime residents to search for more affordable rents, or that home buys represent investors, rather than families settling down to stay.
3. Growing cities are spreading from the urban core
We wanted to see historical trends and look at smaller, up-and-coming spots that could get overlooked. So we looked to census and moveBuddha data, as well as home purchase prices and rent costs, to spot some emerging gems among Arizona's top spots.
Because the biggest percentage gains often go to small cities, we divided Arizona cities into three categories based on population size to compare comparable cities to each other and look for standout performers. Phoenix may be the 5th largest city in the U.S., but it's the only city in Arizona with over 1 million residents. So to make our analysis inclusive, we divided Arizona's cities into three categories: 
Large: 100K+
Mid-size: 10K-100K
Small: <10K
Arizona cities with the most significant growth have also seen the largest jumps in home and rent prices. So we looked at percentage increases, including current prices, percentage increases over time, and average rents, to see which cities represent the best value for new residents. Here are some of the patterns we noticed:
Home prices in fast-growing cities like Surprise and Queen Creek are increasing, but Surprise is still affordable compared to Arizona's other large cities. Homes there cost $445,520. 
Pricey Buckeye, Guadalupe, and Tolleson share the highest home jump over the past two years (58%), but still can't compare to Carefree, Cave Creek, and Scottsdale, with the most expensive average home prices. Carefree's average home costs $1,373,812.
The most affordable large city is Tucson. With low home price increases, reasonable rents, and median incomes just below those of Phoenix, your money goes further.
The most affordable homes are in Kearny, Superior, and Mammoth. You'll pay under $200k on average in all of them, though incomes are typically low in these small, outlying cities.
Surprise! There's affordability amidst soaring growth and home prices
All of Arizona's large cities saw growth from 2010 to 2020. The areas with the fastest-growing populations were Surprise (up 26%), Gilbert (24%), and Tempe (24%).
Phoenix is Rising (and Sprawling) 
The largest cities in Arizona are clustered around Phoenix, so their fortunes have risen together, with growth across the board, along with rising home prices. Thriving cities are equally split between the East and West Valley suburbs, but the biggest leaps have happened at the fringes, where new homes push newcomers into the desert.
While this pattern started before COVID-19, it was fast-tracked for the past year or so, since workers no longer need to commute across the extensive Phoenix area for work. Additionally, affordability on the fringes has attracted new retirees who also have little need to make a daily trek downtown.
Surprise is Surprisingly Affordable 
With room to grow and affordable land, Phoenix's edges have stretched into the desert. New home permits, a new beltway, and a "Railplex" connecting Surprise's growing manufacturing base to markets in California have helped put this city on the map. Surprise is expected to keep expanding, adding another 75,000 people by 2030.
But is it affordable? That depends who you ask. In 2010, you could have bought an average home here for $149,036. By March 2022, the price was $445,520 (rents mirror the rest of the Phoenix area, getting you a two-bedroom place for around $1,311/month). But it's still a bargain in the metro area. Prices are only slightly better in Mesa and Phoenix, both of which saw bigger housing cost jumps in recent years. It turns out Surprise is doing a solid job of reigning in prices amidst its swelling growth.
Tucson's Priced Right 
Slow-growing Tucson also saw low growth in home prices. It's not the best news for movers: while the population increased just 5%, home prices went up 38% (and jumped another 42% from 2020 to 2022, bringing the average home price to $318,838). Still, that's more than $100,000 lower than in Arizona's other large cities.
With average rents the lowest among the large cities at $1,001 for an average 2-bedroom apartment, Tucson may be worth a glance for movers looking for an alternative to the Phoenix metro area.
Exurbs are winning in mid-size growth
Our top growing large city, Surprise, is expected to issue 46,900 new permits to build single-family homes in 2021. 
Mid-sized champ Queen Creek can't quite live up to that level of growth. Nevertheless, it broke records and issued 1,985 permits last year. This former outpost, far from downtown Phoenix, is fast becoming a part of the metro area, having increased its population by 125% between 2010 and 2020.
Exurbs Point to a Commute-Free Future 
The top three mid-size growth cities are located just outside of major cities, suggesting that bigger lots, more home for the money, and a remote work future are on mover's wish lists.
Queen Creek, once the rural weekend domain of Phoenicians looking to pick olives, is becoming more and more connected to the Phoenix metro area. While it's just as far as ever (about 45 minutes without traffic), newcomers to Phoenix are finding lots to like about the mid-sized town just outside the bustle of the city, recently named the best place to raise a family in the West. The secret is out.
Queen Creek also comes with the highest average home prices in the mid-sized city category, at $634,193. Affordability has plummeted, with a huge 109% increase in average home prices from 2010 to 2020 and another 57% jump from 2020 to 2022. 
It could be worse. Nearby #2 Buckeye has seen home prices surge even more. Homes in the West Valley exurb are still more affordable, however, with the average home price coming in at $418,716. 
You'll find the best combination of growth and affordability in #3 Marana, 25 minutes north of Tucson. #7 Sahuarita lies 25 minutes south of Tucson, showing that the top growing cities in Arizona are often just outside traditional metro boundaries.
While average home prices in Marana ($420,702) are higher than in Buckeye ($418,716), they haven't skyrocketed to nearly the same extent over the past 12 years, and rents are lower, too. Sahuarita also comes in with an affordable average home price of $345,798.
Overall, cities growing far from the nearest metro area often have cheaper land and easy access to new lots to meet the demand for new, affordable housing. But astronomical demand is pushing that promise to its limits, and newcomers may have to go farther and farther to find the perfect balance of amenities and affordability.
Living Large in Smaller Cities
Small cities that saw the largest growth tended to be outlying areas in the Phoenix metro area, either hemmed in by larger suburbs or known for their large lots and consequentially, smaller populations.
Rest Stop No More 
Wickenburg was little more than a pit stop on the way to Las Vegas a few years ago. COVID-19 changed all that. With more baby boomer retirements, housing development sales have soared, and with them, the population of this tiny mining town.
New retirees are headed not just for the sunbelt, but for areas farther outside the city than ever before. Call it social distancing, housing-style. 
Phoenix's Smallest Cities Come with High Housing Costs 
Phoenix's small cities aren't small because they're unpopular. Litchfield Park is just over 3 square miles, while Guadalupe is under 1 square mile. Expansive Tolleson is just 5.6 square miles. These three Phoenix enclaves don't have the option to expand outside their boundaries but still experience big growth, alongside the rest of the city.
Carefree and Cave Creek, while they span more land, are known for low-density housing and large, desert lots. They're growing along with Phoenix, but are also more limited in their ability to build more and more homes to accommodate new residents.
Those limits are likely responsible for these small cities experiencing the five highest home price increases from 2020 to 2022. 
Phoenix Rising
Arizona's growth has ridden a wave of sun-seeking, retirement, and remote work.
None of these trends were sudden, and they've only added to the growth that Phoenix has experienced for decades. There's a reason people here ask, "Are you a native?" Overall, Central and Southern Arizona is expanding and transforming more than even transplant-weary Arizonans are used to. The northern cities have largely not shared in Arizona's population boom, with most newcomers wanting some degree of access to either the Phoenix or Tucson metro areas.
Newcomers may find that as more and more desert gets gobbled up by new home developments, outlying retail centers, and the wide, flat streets that have made this area a center for commuting via self-driving vehicles, they don't need a lift to the city's downtown core at all.
Arizona is branching out from its Phoenix hub, gradually becoming a series of towns whose residents barely notice that a large metro area is nearby at all. But until the state eventually eats up its 18% of private land (or runs out of water), its residents may find its growth unlikely to slow down.
Planning a move to Arizona
If you've got an AZ move on the horizon, these pages will help you:
Best Arizona Movers Pretty straight forward, we looked at hundreds of movers across the state and these are the best ones in Arizona.
Find your Arizona moving route Want detailed help for your move? Pick where you're moving to and from in Arizona, and we'll help you find out costs and movers
Methodology
This report primarily uses a combination of U.S. Census Bureau data and moveBuddha proprietary data. For understanding the cost of area homes we use Zillow's Home Value Index and for rent data, we referred to FY 2022 Fair Market Rent.
moveBuddha proprietary data
Data collected from January 1, 2022 through May 4, 2022  capturing searches by individuals who were either planning to move or hire a moving company.
For city-level analysis, we only included cities with a minimum of 25 inbound queries and 25 outbound queries.
More information about our move data can be found in our Migration Report.
U.S. Census Bureau — population, median income, historical population data
Historical population totals, April 1, 2010 to July 1, 2020. To understand the methodology for devising these population estimates, please refer to the official methodology for total resident population estimates.
The median income is provided at the county level.
Zillow — Zillow Home Value Index city data
The Zillow Home Value Index or ZHVI provides us with the typical home value within each city at a given period of time.
Arizona rent prices - FY Arizona 2022 Fair Market Rent
To understand the cost of rent in the fast-growth cities, we've included Arizona 2022 Housing Data HUD Fair Market Rent for 2 Bedrooms.  It's important to note that this is the 40th-percentile of rent prices, so will reflect prices slightly below average.
Not what you were looking for?
Check out other categories that can help you find the information you need!
See All
Hide All