Moving Experience: Mary's NYC Move with International Van Lines
Mary and her partner moved from Austin, Texas to New York City in late May of 2022.
Because she's a remote worker, Mary was finally able to turn her dream of living in the Big Apple into a reality.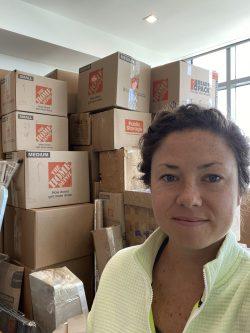 After researching and vetting movers for nearly two weeks, Mary hired International Van Lines (IVL) to handle her long-distance relocation.
Mary was impressed by IVL's professionalism and how easy it was to get a quote.
So did IVL deliver a positive moving experience, or was Mary underwhelmed by the company's performance?
Let's find out.
To help those planning a move like hers, Mary participated in our Better Moves Project by documenting her experiences with International Van Lines.
In this post, we'll look at what IVL did well, where improvements could have been made, and what Mary learned along the way.
Mary's move at a glance
| | |
| --- | --- |
| Moved from | Austin, Texas |
| Moved to | New York, New York |
| Distance | 1,750 miles |
| Moving company | International Van Lines |
| Moving quote | $5,000 |
| Actual cost | About $6,400 (the additional cost was due to miscommunication about the items that needed specialty crating and a long-carry in NYC ) |
Important takeaways for anyone considering International Van Lines
89% of users select this mover
Communication: Getting a quote was very easy. Some of the communication around pickup and delivery could have been better
Pricing accuracy and transparency: Mary paid about 30% more than expected, but the additional charges were mainly unavoidable
Timeliness: Despite moving during a very busy period, IVL was able to get the move done on time
Would Mary use International Van Lines again? Mary would probably try a different mover next time. But considering the scope and timing of her move, IVL performed well overall.
Mary needed help moving from Austin to New York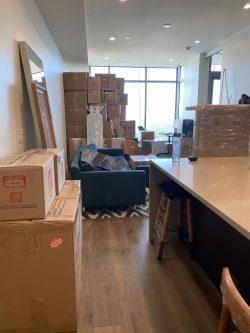 Mary used Forbes, Angie's List, Yelp, and moveBuddha to compare moving companies months before her move date.
Her biggest priorities were keeping costs low, avoiding loss and damage, and ensuring that her household goods were picked up and delivered on time.
IVL's $5,000 estimate was the lowest of Mary's three quotes.
It included loading and unloading labor, transportation, elevator fees at origin and destination, and basic released-value moving insurance.
Mary and her partner also paid to have custom crates built for a chair, a floor lamp, and a marble table top.
After paying a deposit to reserve the truck and crew, they prepared by:
Making a detailed to-do list
Inventorying their items
Packing a few boxes at a time
Starting early and staying organized made the process easier, but living in an apartment filled with boxes was inconvenient and draining.
Moving day had a few minor hiccups

Licensed
Insured
Price
rating
4.45 / 5
Get A Quote
(855) 929-4120
93% of users select this mover
At A Glance
10% discount for veterans and seniors
Very competitive rates due to their national coverage
Services local, long-distance, and international moves
Can service most domestic moves within 48 hours
24/7 customer service
read our full review
Get A Quote
(855) 929-4120
93% of users select this mover
IVL initially told Mary to expect the crew between 2:00 and 6:00 PM, but they didn't arrive until 7:30. She was upset the movers were late.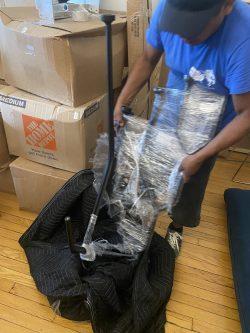 Mary's move took place close to Memorial Day weekend, one of the busiest times of the year to move. Despite delays earlier in the day, IVL was able to get the pickup done. A lot of companies would have rescheduled or canceled, but IVL came through and got the move picked up as scheduled.
The crew got to work after a brief walk-through, but the driver informed Mary that the custom crates would cost an additional $750 because the items were larger than expected.
Mary's move-day issues highlight the importance of:
Expecting and preparing for delays and minor service issues when moving during the summer and on holidays
Having thorough in-home or virtual pre-move surveys done
Pointing out which items need crates
Taking precise measurements to ensure accurate pricing (crate prices are based on each item's dimensions)
Thankfully, IVL's crew was able to make the crates and load the truck in about three hours. Mary felt the crew did a nice job packing and crating all her items carefully.
Mary paid another installment via personal check before they left.
Delivery was relatively painless
Although Mary called the movers regularly while her household goods were in transit, they changed her ETA several times.
Again, this is common on long-distance moves during the peak summer season when movers have to juggle commitments to multiple customers. Coordinating deliveries and keeping everyone happy is no easy task for moving companies.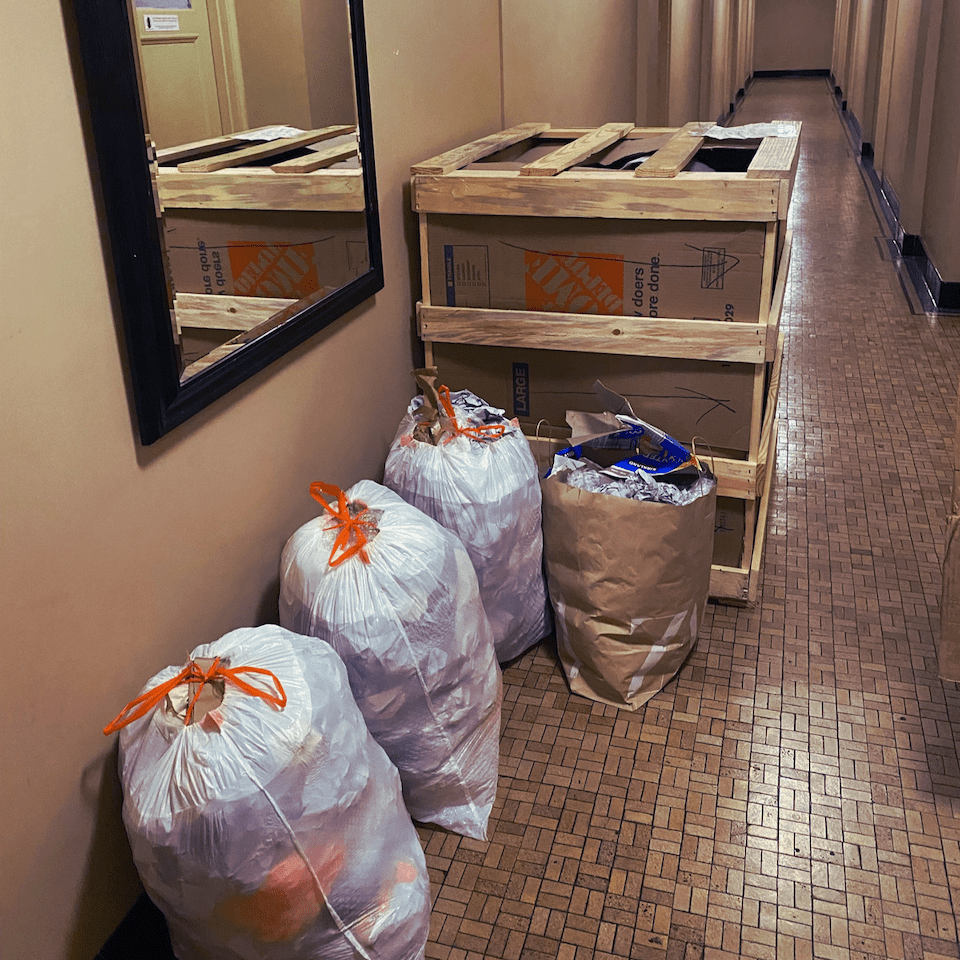 In the end, International Van Lines delivered Mary's items on time.
The crew worked diligently, and unloading took just a few hours. Mary paid an additional $150 because of a long carry between the truck and freight elevator.
It's worth noting that long carries are common in New York City, and nearly all movers charge extra for this service because it increases move time and labor costs. It's hard to determine whether or not a move will need a long carry ahead of time, so charges aren't typically included in initial estimates.
Unfortunately, Mary also had to sell a couch on Craigslist because it wouldn't fit in the elevator, but neither this nor the long carry was the mover's fault.
A wrought iron candelabra and a desk chair were damaged, but Mary decided not to file a claim.
The verdict – did International Van Lines make the grade?
89% of users select this mover
Mary didn't feel like she got her money's worth on her move from Austin to New York, but things could have been much worse.
In particular, she wasn't thrilled that:
Her household goods arrived a few days later than expected
She ended up paying about 30% more than quoted
A few items got damaged
If Mary moves again, she'll give another moving company a try.
Mary's move in context
Like many Americans, Mary moved during the busiest time of the year when most van lines and independent movers operate beyond capacity. By some estimates, nearly 60% of all domestic moves occur during the summer.
Service issues and delays are common and should be expected if you're moving between May and September.
And to recap, some of Mary's additional costs were due to the truck being unable to park close to her apartment in New York.
Mary's move with IVL wasn't perfect, but our take is that it went pretty well relative to the thousands of moves we track every year.
What Mary learned along the way
In hindsight, Mary wishes she would have:
Documented the contents of each box more carefully (this would have helped during unloading and unpacking)
Made a more detailed inventory of the boxes, furniture, and loose items she moved
Measured her furniture to see where everything would (or wouldn't) fit in her new place
Thankfully, the experience taught Mary how to manage stress and appreciate the little things in life.
Not what you were looking for?
Check out other categories that can help you find the information you need!
See All
Hide All