Lowe's Moving Boxes: The Definitive Review
What moving boxes should you pack your valuable possessions in when you move? Lowes moving boxes? Home Depot boxes? Read our definitive review of Lowes moving boxes below.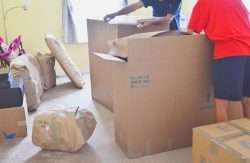 If you're anything like me, you need rescue if you're planning to move. My last move was extremely painful, so I swore I'd get more organized the next time. One thing I'm going to do is use better boxes. That's where Lowes moving boxes come to the rescue.
What kind of boxes should you use?
There's nothing worse than getting a box beautifully packed and having it come off the truck squashed.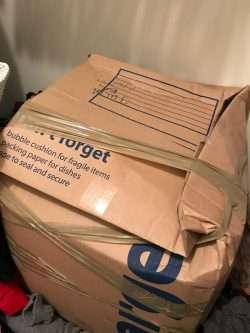 While Lowes moving boxes are strong enough to avoid that problem, they may not be for everyone. Consider the following types of issues before you decide how to box your belongings:
If you're moving locally and using your car to cart everything except big furniture pieces, you may not need extremely sturdy boxes
If you're moving everything in a friend's pickup, you probably won't be stacking boxes, so the strength of the boxes isn't critical
If you're paying someone else to help you move or renting a moving truck, think about how you will fit everything in a truck. You'll end up stacking boxes, and you need boxes that won't collapse
If you're moving items that could break easily, you'll need a sturdy box, regardless of how your belongings will get from one place to another
A sturdy moving box can make the difference between ending up with some damage after the move and getting all your belongings to your new home without a scratch. A Lowes moving box will also survive the move much better if you have movers who don't notice the big "Fragile" notation on your boxes.
How can Lowes moving boxes come to the rescue?
Purchasing Lowes moving boxes gives you peace of mind. They come in different sizes and strengths to help you pack more easily. The boxes are also recyclable for you "green" movers, and you can reuse them.
Pros:
You can pick up the boxes at the store for free
You can have boxes shipped to you for a fee
You can get the right sizes for your move
Cons:
If you ship the boxes, they may be subject to damage
You'll probably need heavy-duty moving boxes for long-distance shipping
You'll pay for these boxes, but they'll be stronger than others you might get for free
Lowes moving boxes: features
You've probably never thought about the features of a moving box, but there are things you need to consider to make your move easier.
A range of sizes
One thing that made my last move so difficult was my assumption that if I got lots of big boxes, I'd have fewer things to move. That turned out to be a very bad assumption. I ended up with large boxes full of linen that were easy to move. But I also had big boxes full of books. You have no idea how much books weigh until you try to lift a large box full of them.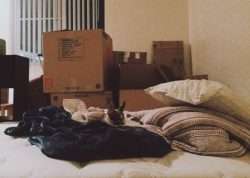 I learned that you need different size boxes for different items. At Lowes, you can get small, medium, and large size boxes. Some of the boxes have handles to make carrying easier.
You can put small but heavy things in small boxes. The medium cartons are great for dishes and kitchen items. The large boxes would hold things like comforters and other items that are bulky and not very heavy.
You know how fragile a flat-screen TV can be. You'll feel much better about moving it in its own moving box made for televisions.
If you've ever tried to gather up hanging clothes to move them, you know they tend to take off in different directions once you pick up an armful. The answer to that is a wardrobe moving box. These boxes come with a metal hanging bar and hand holes for carrying. They're like a portable closet.
Two different box strengths
You can save money by buying Lowes' Classic moving boxes or Classic Heavy-Duty moving boxes. The Classic line is less expensive than the Heavy-Duty ones.
You can use the Classic boxes for things that aren't fragile or extremely heavy. For example, you may use a Classic box for shoes or lightweight kitchen items such as plastic storage bowls, mixing bowls, and utensils. The Heavy-Duty boxes are there for heavier or more fragile items such as books or family heirlooms.
Moving box kit
Lowes moving boxes also come in a kit. If you're moving a small apartment or dorm room, the kit will give you everything you need to get the job done.
Kits include:
Six 16-in x 16-in x 15-in boxes
Six 14-in x 14-in Classic boxes
Four 16-in x 7-in bubble wrap rolls
One 1.88-in x 55-yard clear packaging tape roll
Customers review Lowes moving boxes
Overall, review ratings are mostly positive. Customers left these comments:
Sandy left a review on this page, Classic Large Heavy Duty Boxes.
"Extremely sturdy boxes that were able to support plenty of fragile items. No issues with tearing or sagging."
Erica left a review about a different use on this page, Classic Large Heavy Duty Boxes.
"I bought these to keep our kids' clothes in while one grows out and the other isn't in them yet. 7 years apart, a lot of clothes! They've been packed and unpacked and taped multiple times, drug all over the house, and have stacked quite a bit of weight on them, and they hold up great."
Mear left a review on this page, Classic Medium Box.
"I have just packed a home for a friend and found this to be the best-sized box for kitchens, baths, and decorative items. This box size also helps control the weight you put in boxes, the best for books and media. The fact that it has built-in handle slots makes it a mover's dream."
Lynnette left a review on this page, Television Moving Box.
"This box is perfect for flat-screen TVs. It 'grows' to fit many sizes. It's also perfect for moving precious large paintings from one city to another."
Comparing Lowes moving boxes
You can get moving boxes in a number of ways. Here's how Lowes moving boxes compare to some alternatives.
Online moving box sites
You'll find a number of websites that sell moving boxes. One of the most popular is Used Cardboard Boxes. Very often, items you purchase on the internet are less expensive than those you find locally, so you may be surprised at how Lowes compares.
Take medium packing boxes, for example. You can get 20 packing boxes and two rolls of tape from Used Cardboard Boxes. However, they come in different sizes. It would be difficult to stack boxes of different dimensions, even though they are all labeled medium.
The Used Cardboard Boxes rate their medium boxes as having a volume from 1.5 to 2.49 cubic feet. All medium boxes at Lowes are 16x18x18 and offer 2.99 cubic feet in volume.
Comparing prices, the Lowes medium box is $1.38, while the used boxes are $41 for 20 or $2.05 each. Between the inconsistency in sizes and the cost, Lowes comes out on top of this comparison.
U-Haul
U-Haul offers a wide range of moving boxes. Their boxes come in small, medium, and large. They also have a wider selection of types of boxes. For example, they supply a Book Box. It's a bit smaller than their small box at 12″x12″x12″. There are seven different sizes of wardrobe moving boxes, four different types of boxes for large mirrors and pictures, two types of television boxes, and more.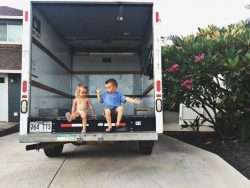 The U-Haul medium moving box is 18″x18″x16″. It costs $1.49 each but goes down to $1.33 each if you purchase 20 or more. In addition, U-Haul will buy back any boxes you don't use at any U-Haul center in the country as long as you have a receipt.
Home Depot
Home Depot boxes offer some unique features in addition to different sizes and strengths.
Home Depot rates its boxes, showing how strong a box will be when it's in a stack of boxes and telling you how many pounds the box can hold
The Heavy-Duty boxes at Home Depot have handles to make carrying the box much easier
13 moving box kits give you a great start on a number of rooms. For example, the kitchen kit contains packing paper, dish foam sheets, a dish packing kit, a glass divider kit, and more
If you don't use all the boxes you purchase, you can return the extras to any Home Depot store if you have the receipt
For the "green" movers among us, you'll be glad to know that the boxes are made from recycled material
Prices are often lower at Home Depot due to their bulk purchase options
Free boxes
Getting things free is always nice, but you need to be careful if you're getting free moving boxes. If your aunt saved the moving boxes from her last few moves, you might find that they're just too worn out to use for your move.
The same thing holds true for boxes from the grocery store or from your local Costco (did you know Costco sells hearing aids, too?). Some people are good at pawing through dumpsters behind the grocery stores and finding real gems. Boxes that held canned goods are usually fairly strong. Unfortunately, some people stocking shelves will cut off the top of the boxes for easy access.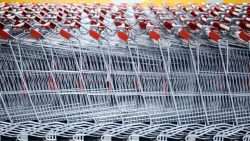 If you have time to search out the pristine free boxes you need, this could be your best bet. Just keep in mind the issue of stacking, and don't get too many different sizes. Another thing to keep in mind is that you may be able to tape over a cut or hole in a box, but the chances of it holding up are low.
Conclusion
If you're moving, plan how you will get the boxes you need. If you're anything like me, you'll need more boxes than you planned on. There are different ways of calculating how many boxes you'll need, but those approaches haven't worked for me. And you don't want to be running around looking for boxes at the last minute when you should be packing.
Purchasing Lowes moving boxes will come to your rescue with the following:
The right size boxes
Competitive pricing
Shopping online or in the store
Reviews from many other buyers to guide your decision
If you want more information, click here to see all of the moving boxes Lowes can offer.
Not what you were looking for?
Check out other categories that can help you find the information you need!
See All
Hide All