Tips on Moving to Charleston, SC: Moving Guide
If you want to live near historic architecture that's also near the ocean, love being in a city with a thriving arts scene, but also cherish the option to experience the Low country, you'll be well-suited for moving to Charleston.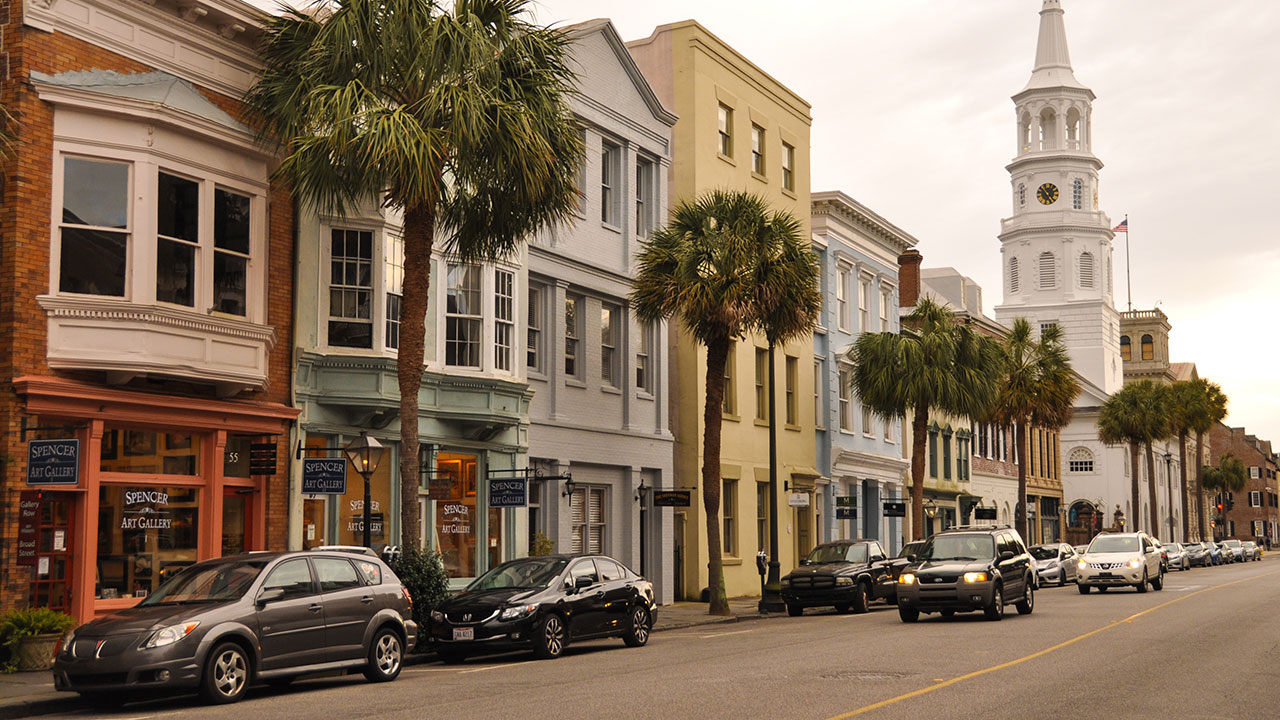 Photo Credit: James Willamor
Charleston, dubbed "The Holy City", has been one of the fastest-growing cities in America. Whether it's due to the great beer scene, the amazing historic downtown with views of the city's stunning steeples, or the Citadel Military College, there are plenty of aspects of the city appealing to a wide variety of people.
Additionally, with such a prosperous job market from companies like Boeing, Volvo, and Palmetto, Charleston is a hotspot for many working professionals.
Due to the city's popularity and long history, it can be a bit daunting when it comes to making the move to Charleston. There's so much information and a lot to consider.
Fortunately, our guide has all the vital bits of info you'll want to know when planning a relocation to Charleston.

Everything about relocating to Charleston
And if you're looking for more info on moving to Charleston, check out our Charleston move cost guide.

Quick Charleston snapshot
Charleston is the 197th most populous city in the United States, with a population of 135,257.
As of 2021, the average rent in Charleston is sitting at $1,513 per month.
The cost of living in Charleston is fairly high, ranking as the 29th most expensive city in the United States.
And if you're looking for more info on moving to Charleston, check out our Charleston moving cost guide.
Before we dive into the specifics, check out this drone video to get a feel for the city.
Finding your Charleston neighborhood
Charleston is a city that offers a wide variety of vibes, styles, and amenities ranging from historic architecture, laid-back suburbs, and up-and-coming hotspots.
When exploring the neighborhoods of Charleston, you can start by looking at places like the Charleston Peninsula, Downtown Charleston, West Ashley, Johns Island, James Island, Daniel Island, and the Cainhoy Peninsula.
Your first and foremost concern when picking a place to live is going to be whether or not you can afford the real estate of the area.
Rent prices are fairly consistent throughout the Charleston area, with the most expensive areas being near Downtown, historic districts, and along the coast.
A general breakdown of pricing by area:
If price isn't really an issue for you, the most expensive areas include Mazyck – Wraggborough, Eastside, and Hampton Park Terrace which all have average rents ranging from $2,141 – $2,243 per month.
In the middle-range, you'll find places such as Parkdale, Queensbourough, and Laurel Park with rents ranging around $1,541 monthly.
And if you're on a tight budget, you'll find places with rents closer to $1139 – $1,164 per month in areas like Edgewater Park, Sandhurst, and Village Square.
Still, affordability doesn't mean much if you don't end up liking the area you're living in…
Where are people like me in Charleston living?
Affordability is important, but it's always good to actually enjoy the area you're living in. One fantastic resource for getting a feel for different neighborhoods is the Zip Tapestry tool from Esri.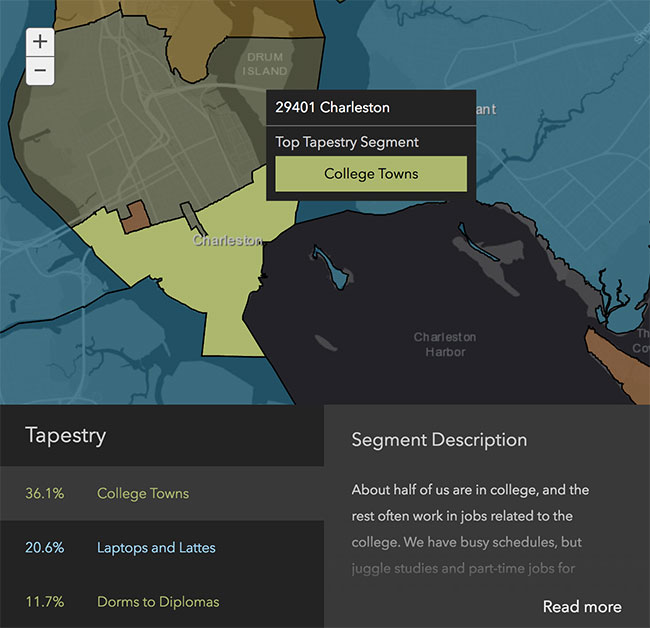 The process is quick and simple! All you do is plug in a Charleston zip code (29401) and the site will show you the three largest demographic subsets in the area along with a bunch of other useful stats. Pretty sweet, right?

Obviously, someone at the College of Charleston is going to have different interests than young families looking for the right public schools– you just have to find what you're looking for.
Once you've found a place that fits your lifestyle and budget, you'll need to think about how you'll be getting around.
Charleston has a decent commute
An often overlooked aspect of the apartment hunt is considering how easy it'll be to get to and from work. Fortunately, most locations in Charleston have a pretty decent commute.
As many will attest, average commute times throughout Charleston tend to fall below the national average.
The majority of Charleston residents drive to work in their own cars, making up 77% of the commuting population.
Overall, the average Charleston commute clocks in around 20-24 minutes which is slightly below the national average.
If you'd prefer not to drive to work though, there are a few options to explore.
Charleston is fairly walkable
The city of Charleston is fairly pedestrian-friendly, has some public transportation options, and offers decent bicycle infrastructure.
The walk score is 40 in Charleston, which is fairly solid for a city of its size. The only thing that might trip you up around Charleston is its historic cobblestone streets.
Along the same lines, the City of Charleston Century V Plan has been implemented to help encourage and strengthen alternate forms of transportation throughout the city.
That plan also includes efforts to improve infrastructure for cyclists.
Bicycle transportation in Charleston is being further developed
While still in their early stages, cycling around Charleston is quickly becoming an extremely viable form of transportation.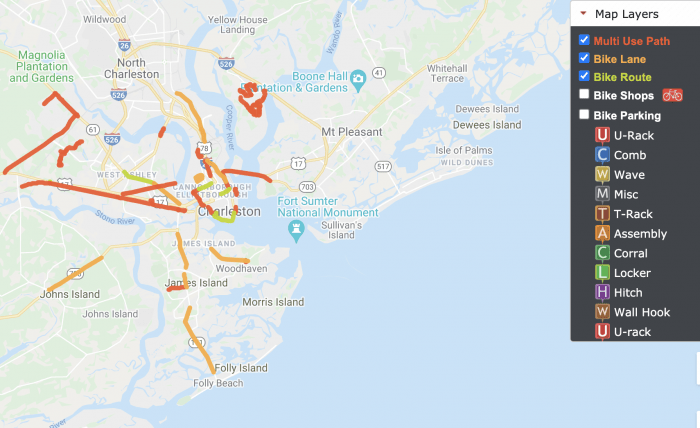 As shown on the map above, this bike plan connects much of central Charleston County, from North Charleston through Fort Sumter and down into Folly Beach.
Along with improvements to bike paths and pedestrian safety included in the Century V Plan, Holy Spokes has recently begun offering bike sharing throughout Charleston, and it appears to be a very successful program.
However, if you don't want to work up a sweat on the way to work…
Charleston has good public transit options, too
Right off the bat, if you're looking to take the bus to get around in Charleston, you'll probably be using CARTA.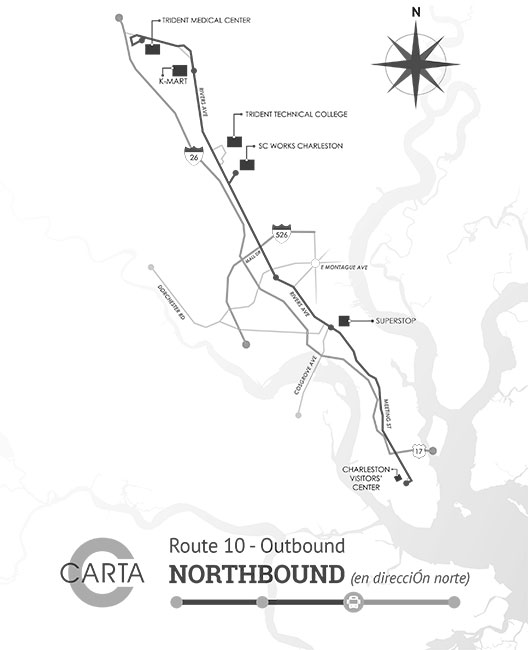 CARTA offers around 17 routes along with some express routes, and their DASH free trolley service which offers rides throughout the historic downtown area.
While these offerings aren't quite as robust as other cities of this size, Charleston's Department of Traffic and Transportation is always working to improve the reach and efficiency of the city's public transportation system.
But no matter how you get around the city, you should probably be aware of the crime rate.
Charleston is (relatively) safe
In any major city, crime will be something of a factor. But, even though you shouldn't ignore it, it's important to have some context for what an area's crime rate is.
With that said, NeighborhoodScout gives Charleston a crime score of 17 (with 100 being the safest).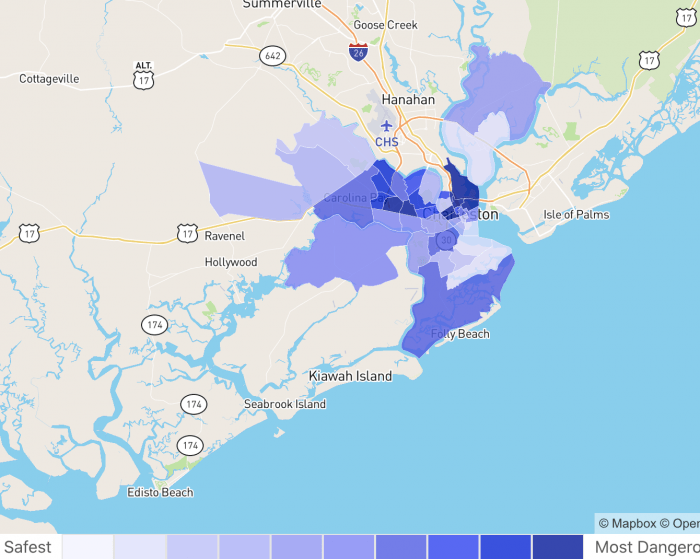 So overall, not phenomenal, but it's definitely above many other major cities throughout the country.
Generally, it's good to know about crime rates, but you'll panic if you don't put them into some sort of context.
Basically, crime exists everywhere. It can be a problem, but you can stay safe as long as you remain aware of your surroundings, avoid putting yourself in dangerous situations, and know when and where to avoid certain areas. Luckily, there's no civil war these days.
Now that we've gotten all of this out of the way, let's move on to the important part––putting a roof over your head.
Finding an apartment in Charleston
Okay, so––the first thing you'll want to think about when finding an apartment is amenities and utilities.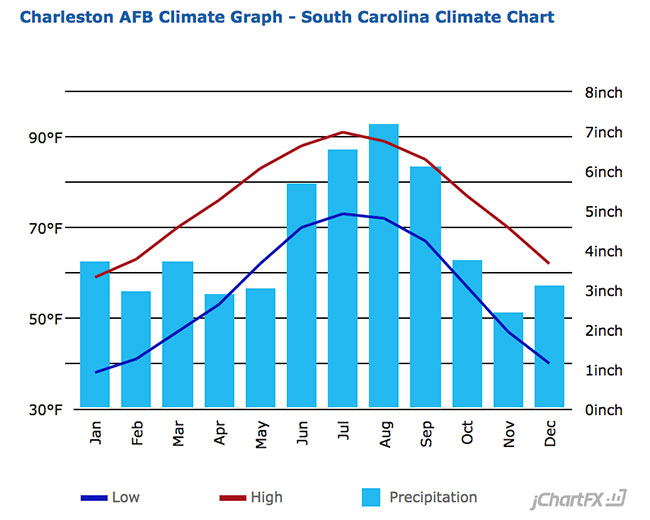 As far as climate is concerned, you'll find fairly mild temperatures year-round in Charleston.
Generally, summers don't get too hot and winters typically don't drop below "chilly". While you'll be more comfortable with air conditioning and heating, it might be possible to do without a heating unit at least.
You'll also want to think about what your average cost of utilities is going to be as you start budgeting for rent.
Since Charleston isn't super easy to navigate on foot, you'll probably want a place with a washer/dryer so you can avoid long hikes to the laundromat.
Where to look for apartments in Charleston
Nobody likes looking for apartments, but there are some fairly decent sites out there that'll at least help you narrow things down to the best available candidates.
Below you'll find a selection of sites we've found to be the most useful in filtering places by price, amenities, location, and any other specifications you have.
The rental market in Charleston
As of 2021, the rental market in Charleston appears to be fairly stable.
The average rent in Charleston has increased 9% over the past year after having hovered around the same general price from previous years.

The vacancy rate in Charleston is pretty high too, sitting at 8.94%. That's higher than both the national average and the overall average for the state of South Carolina!
South Carolina Rental Laws
Even though the rental market is in pretty good shape, you'll still want to keep an eye out for bad landlords and shady business practices designed to scam you out of money.
The best way to avoid being taken advantage of when renting is to know your rights as a tenant in the state of South Carolina.
Now, if you're in the market for a more permanent housing arrangement, Charleston has plenty of options there too.
Places to buy a home in Charleston
With all of its historic architecture, East Coast seaside views, and Southern charm, it's easy to find a suburb in Charleston that'll satisfy anyone looking to settle down outside of the city.
The current median home value in Charleston is sitting at $396,818, with a generally warm seller's market projected to continue throughout the coming year. With a solid local economy and decent property taxes, the Charleston metro area is a fairly stable place to settle down.
While there are a ton of neighborhoods to choose from when buying in Charleston, we've picked out a couple we like to give you an idea of what's out there.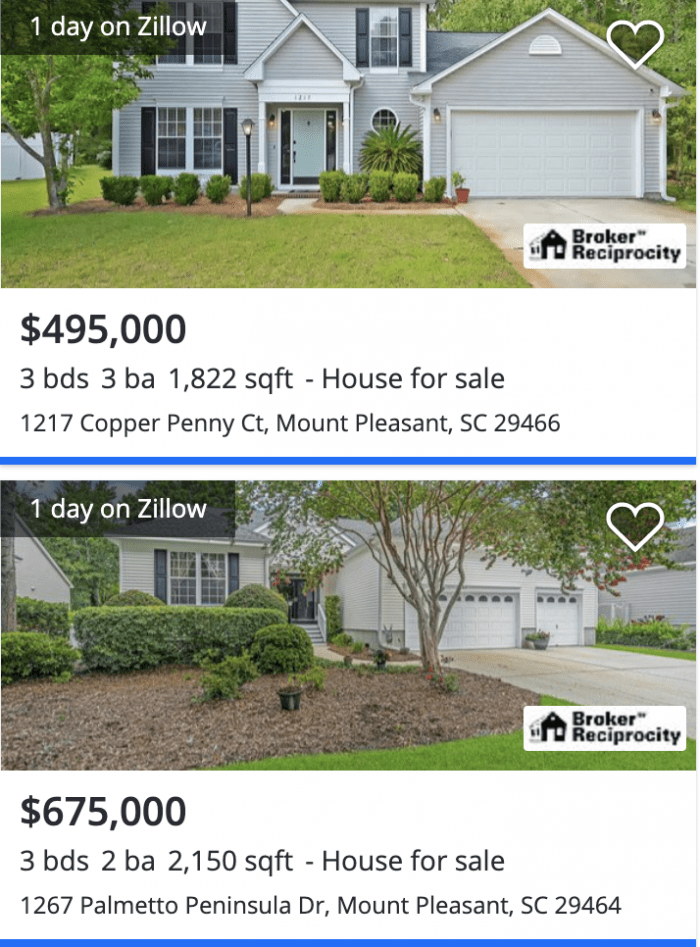 Mount Pleasant
The town of Mount Pleasant is a solid choice for a Charleston suburb based solely on the variety of housing styles available, including historic homes, modern condos, and wooded cottages. You're also positioned right next to Isle of Palms County Park, so you're getting all the nature you need right in your backyard. With plenty of great shopping centers and restaurants, you won't even have to commute to Charleston proper.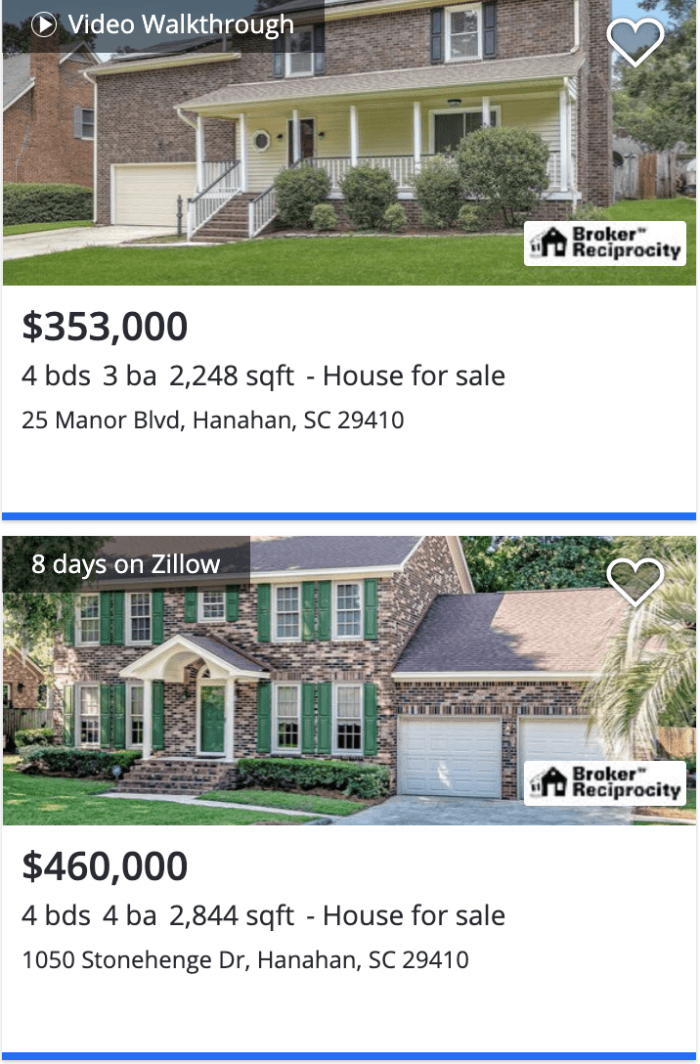 Hanahan
Hanahan, on the other hand, is a much more wooded suburb that is ideal for young families. Fans of the outdoors may not have easy beach access, but Hanahan offers plenty of opportunities for hiking, boating, and kayaking. And, with a good selection of solid schools, lots of available land, and an easy commute into the city, it's an all-around great place for all types of lifestyle.
Now that you're ready to move to Charleston…
Use our moving cost calculator to estimate your moving costs to Charleston.
Also, if you are coming from out of state, be sure to have a look at our long distance moving guide for more info and tips.
Parking permits for moving vehicles in Charleston
Before making the move, you'll want to ensure that you have permission to park moving vehicles near your new residence.
Check with the Charleston Parking Operations Division for more info on parking guidelines throughout the city.
A few finishing touches before you call your Charleston move complete…
Moving is a big job and it's tempting to call it a day as soon as all your stuff is in your new place, but there are a few logistical tasks that you should probably take care of before you get too settled in.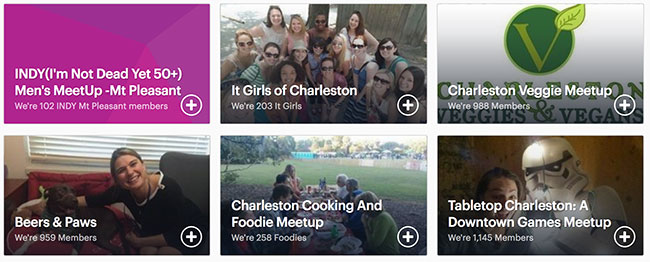 Things to do in Charleston
The easiest way to get a sense of what a new area has to offer is to have a look at what they're pitching to visitors. The things to do in Charleston page of the city's website has a decent rundown of the area's general vibe.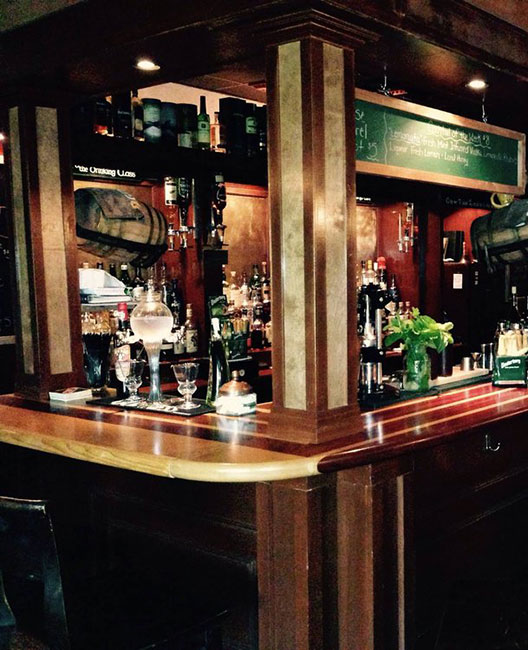 Being an area with a ton of natural attractions such as beaches, rivers, and hiking trails, the parks in Charleston have a ton to offer to all types of nature lovers.
If you're looking to experience some of Charleston's finest food, drink, and nightlife, there are a lot of great options with restaurants like Wild Olive, Gillie's Seafood, and Charleston Grill. And if you're looking for bars and late-night hangouts, check out The Royal American, Seanachai, and The Recovery Room.
And if you need anything else, might as well ask the Charlestonians!
Not what you were looking for?
Check out other categories that can help you find the information you need!