What Is The Cost To Move In Charleston?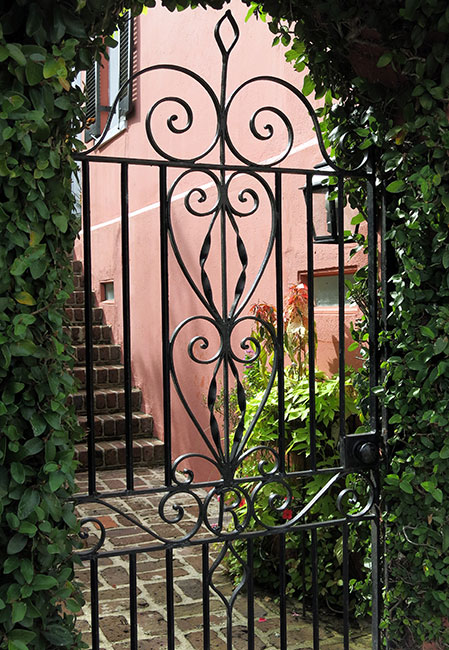 In order to help you plan the most efficient move possible, we've put together this guide to the 3 easiest methods of moving within Charleston so that you'll have an idea of what best fits your needs.
Hire a Full-Service Moving Company: (high cost, low effort)
Moving Truck Rental: (most effort, lowest price)
Renting a Portable Storage Container (easy long or short-term storage solution)
Also, if you aren't already in South Carolina, we've prepared a thorough moving to Charleston guide along with our move price estimator to run you through all the essentials of the long-distance moving process.
And with that, let's get to it!
Average Moving Company Prices in Charleston
If cost isn't really an option and you're not in love with the idea of spending an entire day lifting heavy objects, hiring a professional moving company is a route you'll wanna take.
| Home Size | # of Movers | Base Cost (2hrs) | Cost/Hour | # Hours | Avg. Total |
| --- | --- | --- | --- | --- | --- |
| Studio | 2 movers | $365 | $78/hr | 3 hours | $434 |
| 1 Bedroom | 2 movers | $356 | $78/hr | 4 hours | $512 |
| 2 Bedroom | 3 movers | $445 | $100/hr | 6 hours | $844 |
| 3 Bedroom | 4 movers | $556 | $128/hr | 7 hours | $1195 |
| 4 Bedroom | 4 movers | $556 | $128/hr | 9 hours | $1451 |
| 5 Bedroom+ | 5 movers | $695 | $164/hr | 12 hours | $2331 |
While the specifics of what and where you're moving will affect the price, this chart should give you a good idea of where to start.
Depending on what the parking situation near your home is like, you might end up paying a bit more if your movers have to carry your stuff three blocks up the street or climb multiple flights of stairs to get things to your apartment.
And in preparation for the move, you'll want to make sure you get a copy of your mover's insurance to your landlord so that the need for paperwork doesn't slow down the moving process.
If seeing all the numbers up there has your wallet quaking in fear, don't worry! Full-service moving companies are far from the only option available.
Average Prices for Renting Moving Trucks in Charleston
If you're trying to be thrifty with your moving budget, look no further than moving truck rental! (Just remember to lift with your legs)
Here's how the costs of renting a truck shake out:
Base Cost: $20 – $40 per day
Mileage Fee: $0.59 – $0.69 per mile
Fuel Cost: Dependent on driving distance.
Truck Insurance Coverage: $0 – $98 based on coverage level
Parking Permit (if necessary): $20 per day
Equipment Costs (optional): Dolly, straps, blankets
Moving a standard three-bedroom apartment would run you somewhere around $38 to $52 for truck rental.
Somewhere bigger, like 5-bedrooms or more, will cost a bit closer to $76 to $133 to rent a moving truck.
Remember though, the prices here don't include any labor so keep that in mind if you end up not being able to handle all the heavy lifting alone.
Where to rent a moving truck near Charleston
Your next-best bet if moving trucks still don't sound like the right fit is going to be using storage containers.
Charleston Portable Storage Container Average Prices
What you're basically getting with a moving container is a mobile storage unit that just gets delivered whenever and wherever you need it.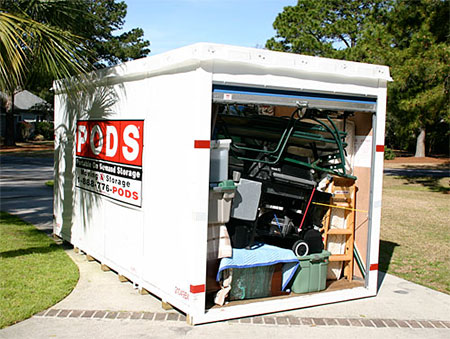 Here's how this works; moving containers get dropped off at your current residence, you cram everything you own into them, and then the company retrieves and stores the containers until you're ready for them to be delivered at your new place so everything can be unloaded.
Containers can be particularly useful for people who need long-term or short-term storage when they end up with a gap between leases.
This should give you an idea of what it'll cost:
Storage Fee: $70 – $200 per 30 days
Initial Delivery: $41 – $117
Final Delivery Fee: $65 – $100
Damage Coverage: $10 – $322 based on coverage level
Parking Permit (if necessary): $20 per day
Door Lock (if necessary): $0 – $21
Equipment Costs (if necessary: Dolly, straps, blankets (optional)
A standard 1-bedroom apartment will probably cost your nearly $187 to store and move, once again, not including any possible labor fees.
Be aware that one container only holds about 3 rooms worth of stuff, and each extra container will up your cost by 100%.
Where to rent a moving container near Charleston
And with that you should have all the info you need to effectively plan your move in Charleston!
Not what you were looking for?
Check out other categories that can help you find the information you need!