Tips on Moving to Missoula
Bears, The University of Montana, Garden City
If you love the The University of Montana, want to live among the breathtaking green landscapes that earn the name Garden City, and don't mind keeping an eye out for bears you will absolutely love moving to Missoula.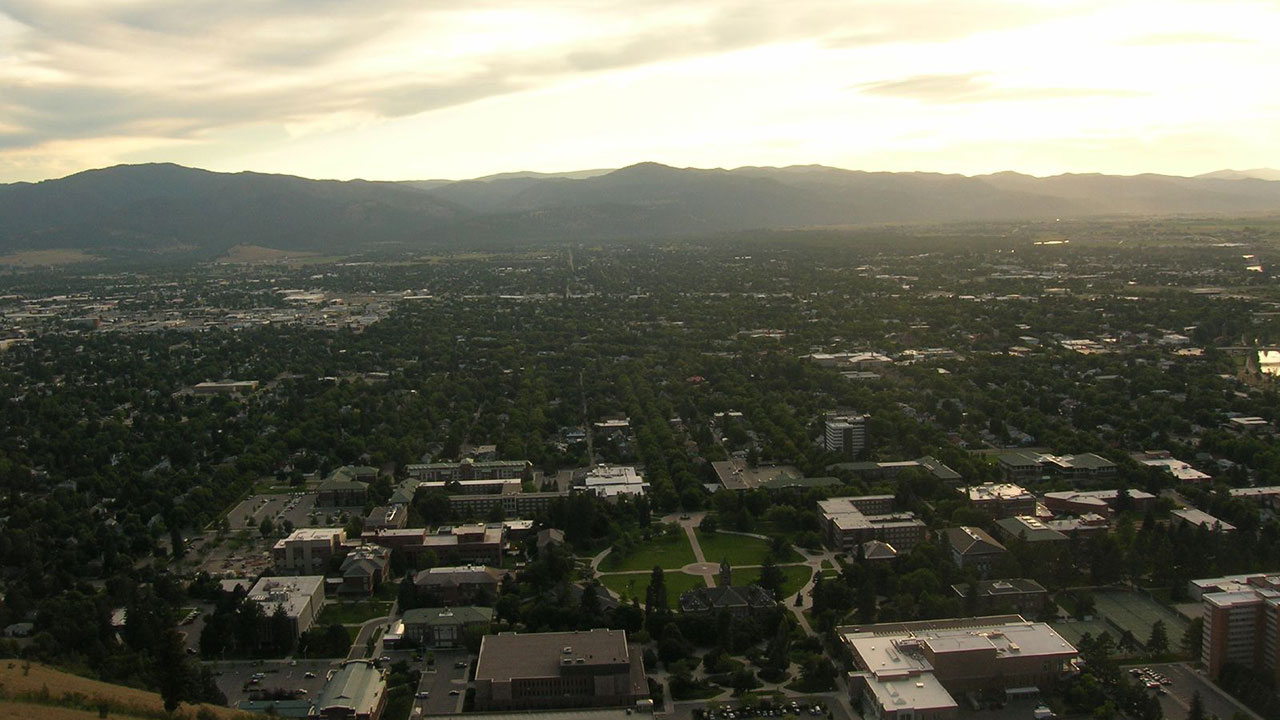 Photo redit: Justin Brockie
Being so close to the University of Montana, it's not surprising that Missoula attracts a lot of college students and young families.
As the second largest city in Montana, there's a lot to consider when planning a move to Missoula. The process can seem a bit overwhelming.
But not to worry, we've put together this guide to give you all the info you need to relocate to Missoula.
Let's dive in:
Everything about relocating to Missoula
Check out this drone video of one of Missoula's beautiful parks.
Neighborhoods of Missoula
First thing's first, you'll have to do some research into where you'll be living.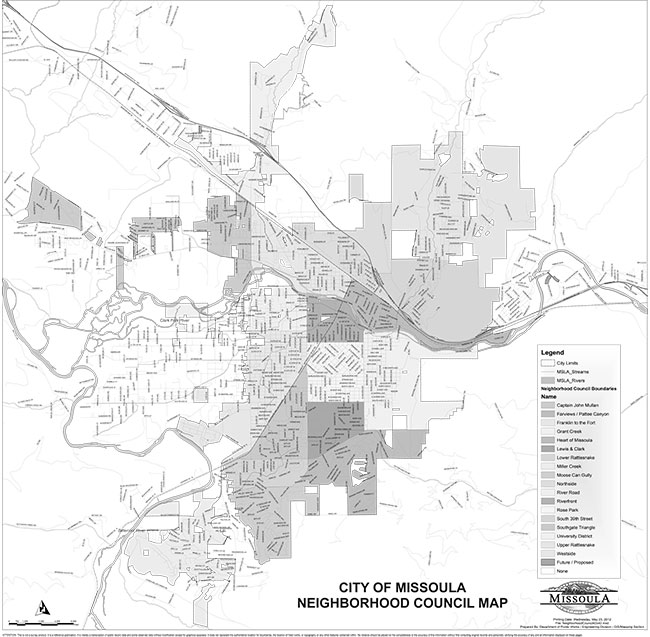 The city of Missoula is comprised of roughly ten neighborhoods and historical districts which include Downtown, East Pine Street, Fort Missoula, Lower Rattlesnake, Northside, Southside, University Area, and the University of Montana.
Throughout each area, you'll find a wide range of home styles, prices, and amenities.
It's important to get a general idea of how much housing is going to run you in a particular neighborhood before you get too attached to the idea of living there, so…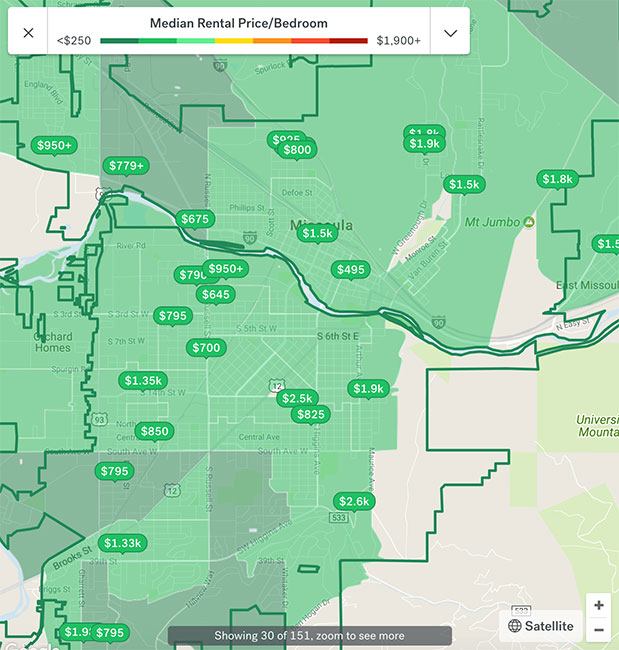 The Missoula apartment rental map from Trulia shows the median rental prices throughout the city. Generally, rent is going to be more expensive the closer you get to Downtown, but prices tend to vary from neighborhood to neighborhood.
If you're operating on a tight budget you'll find that places like Westside, Franklin to the Fort, and Lewis and Clark all have affordable rents ranging from $650 to $800
For moderately priced rentals, areas such as Southgate Triangle, Lower Rattlesnake, and Rose Park all fall between $800 to $900 average rent prices.
And if you don't mind spending $900 up to $1,000 on rent, look at places like Riverfront Emma Dickinson Orchard Homes, and University District for pricier rentals.
And now that you know what you can afford, let's make sure you actually like living there.
Where in Missoula are people like me living?
Affordability is important but it's also vital not to hate the area you're living in. The Zip Tapestry tool from Esri does a pretty solid job displaying the demographics of different neighborhoods.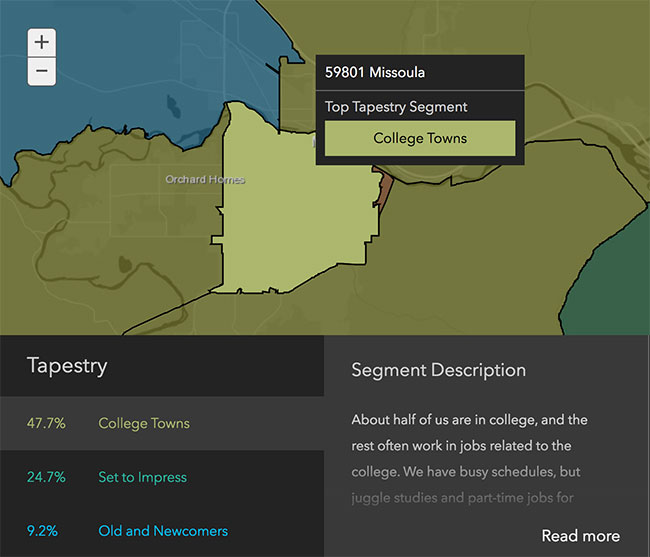 Basically, all you have to do is plug in the zip code for an area you're looking at, such as downtown Missoula (59801), and Esri will display the three largest sections of that neighborhoods' demographics along with tons of other useful info.

Of course, you also need to make sure you can get to work on time.
An unreasonable commute to work can pretty much ruin a great neighborhood. Fortunately, commuting in Missoula is a pretty easy task no matter where you're living.
Missoula's average commute tends to only take between 10 – 15 minutes, which doesn't account for any sort of weather or traffic factors, but it's still well below the national average.
Good news, Missoulans aren't solely dependent on cars. Unlike most car dominated cities, only69.2% of residents drive alone to work.
This is great news for people who would prefer not to drive everywhere!
Missoula has solid alternative transportation options
Walkability in Missoula is decent, there's some public transportation, and the city is very bikeable.

With a walkscore of 46, Missoula is more walkable that a lot of cities.
The decent walkability in the area is probably due in no small part to the fact that the city's Bicycle and Pedestrian Advisory Board meets once a month to keep the city safe and accessible for non-drivers.
Missoula in Motion is also a good place to find resources for alternative transportation methods throughout the city.
Although, things get a bit tricky when you start looking at public transportation…
Public Transportation in Missoula Isn't Spectacular
Missoula doesn't have amazing bus coverage, as evidenced by their 33 transit score.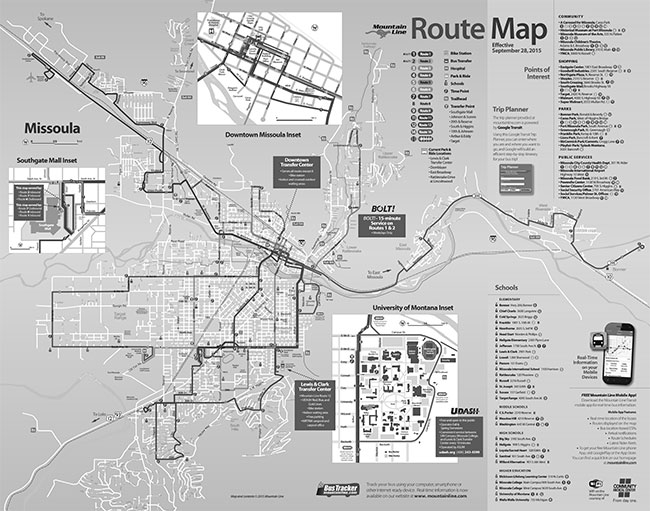 The primary sources of public transportation throughout the city is provided by Mountain Line, who provides the bulk of the city's bus services including High frequency "Bolt!" route program along with a selection of Late Evening Routes.
While Mountain Line strives to offer riders a high degree of flexibility, the majority of the routes are limited to centralized areas of the city and the University of Missouri, often not extending out to nearby suburbs and neighborhoods.
Fortunately, people looking to get around on two wheels fare much better.
Missoula Has Solid Bikeability
Missoula's bikescore of 69 is very good, particularly in comparison with the meager cycling infrastructure of so many other cities.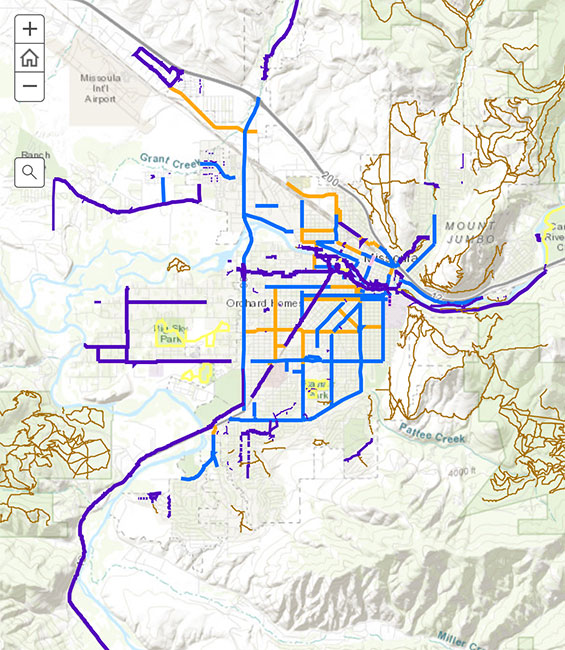 First of all, the bike routes in Missoula are pretty expansive and versatile, with plenty of options for getting around both within and beyond Downtown.
Beyond the paths themselves, Missoula is awash with resources and organizations meant to encourage alternative transportation throughout the city including FreeCycles, Missoulans on Bicycles, and Bike/Walk Missoula.
All of those organizations combined with the city's own interactive bike map and MyCityBike Missoula app have lead to the city being praised as the 4th best bike commuting city in the United States.
Still, if you're going to be traveling throughout the city, you'll probably want to have some idea about its crime rate.
Looking at Missoula's Crime Rate…
Let's get this out of the way right off the bat, Missoula has a pretty high crime rate…
According to NeighborhoodScout, Missoula has a crime score of 3. (Keep in mind, this is out of a possible 100) So yeah, it's not great…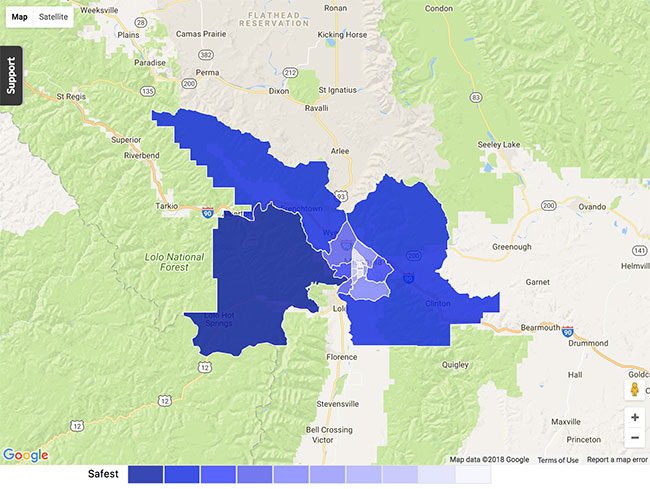 Missoula has been a somewhat high crime city for a while, but fortunately, crime rates haven't increased over the past year.
Still, it's possible to live in a high crime area and not experience any personal harm. Overall, violent crime only accounts for 9% of total incidents in Missoula.
And generally, as long as you stay aware of your surroundings, avoid actively courting trouble, and know when and what areas to steer clear of, you'll be able to avoid most incidents.
And now that we've taken care of the broader details, let's find a place to live!
Finding an Apartment in Missoula
First things first, you'll want to think about which amenities you can't live without.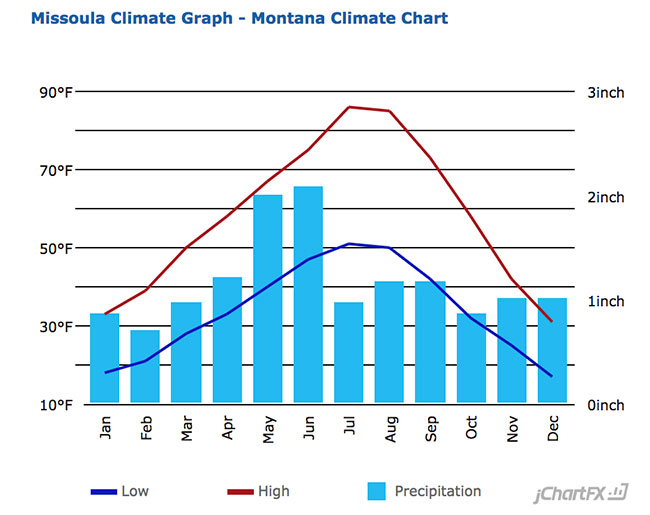 Living in Montana, you should prepare to experience the full force of all seasons.
Because of this, you'll be in for hot summers along with freezing winters, meaning you probably want an apartment with both heat and air conditioning.
And, although walkability is decent, you'll probably want a washer/dryer instead of having to make regular treks to the laundromat.
Places to find an apartment in Missoula
Searching for apartments can be exhausting, so you'll want to use every resource at your disposal to make the process easier.
Below are some of our favorite sites for apartment hunting that let you search by all sorts of different parameters to make sure you find exactly what you need.
Missoula Rental Market
The early 2018 rental market in Missoula is just okay.
On one hand, the average rent price in Missoula has decreased by 2.8% within the first few months of 2018.

Unfortunately, Missoula apartment vacancy rates were at 5.44% as of their most recent recording, which is lower than the national average
While the price of renting an apartment may be getting slightly more reasonable, you might have trouble finding an apartment in the first place.
Montana Rental Law
No matter what state the rental market is in, you always want to be somewhat cautious when signing a lease. Below are some links we've found useful for helping you avoid getting scammed by a shady landlord.
And if you're looking for something a bit more permanent, there are plenty of options.
Homebuying in the Missoula Suburbs
Whether you're wanting to settle down in an area that's quieter than the city's center or if you're just looking to find a stable living situation, Missoula has a few great options.
The early 2018 median home value is currently sitting at $125,400 with an expected 2.2% increase within the next year.
In order to give you a glimpse at what the suburbs of Missoula have to offer, here are a couple neighborhoods to start your search with.
Rose Park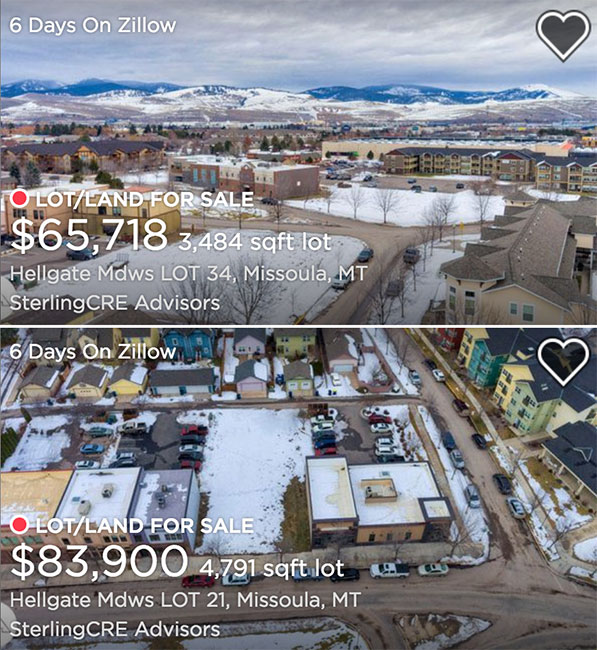 Rose Park is largely defined by it's abundance of trees, sidewalks, and(obviously) easy park access. As one of the first neighborhoods developed for the area, Rose Park was initially conceived as its own city which was to be known as South Missoula. Primarily featuring craftsman homes, Rose Park is a great choice for individuals who enjoy the outdoors but don't want to stray too far from the convenience of the city.
Southgate Triangle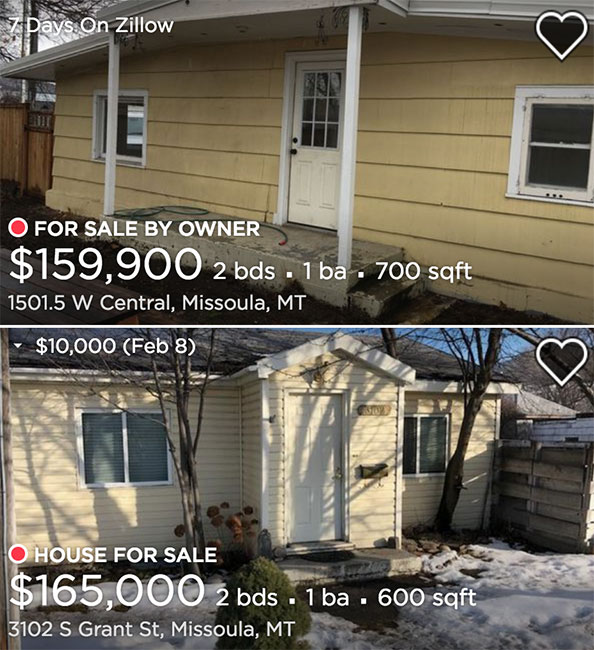 Southgate Triangle is a very popular neighborhood for families to settle down in, with Sentinel High School, access to plenty of outdoor recreational activities. Southgate Triangle also serves as a great commuter neighborhood.
But these are just a couple options among the many Missoula suburbs.
And now that you're ready to move to Missoula…
Use our moving cost calculator to estimate your moving costs to Missoula.
Also, if you are coming from out of state, be sure to have a look at our out of state moving guide for more info and tips.
Parking Permits for Moving Vehicles in Missoula
When setting up a move that involves a moving truck, you'll want to be absolutely certain that you actually have permission to park it near your new residence.
It might be a good idea to check with the Missoula Parking Commission. Particularly if you're moving Downtown.
The final few details of finishing your Missoula move
Now that you've gotten all the laborious parts of your move taken care of, there are just a few final tasks left to complete before you can call yourself a full Missoulan.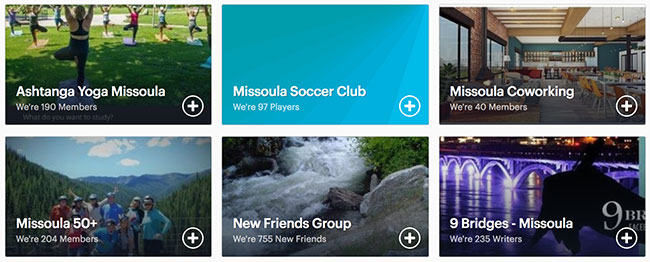 It's always hard to know exactly where to start when it comes to finding entertainment in a new city.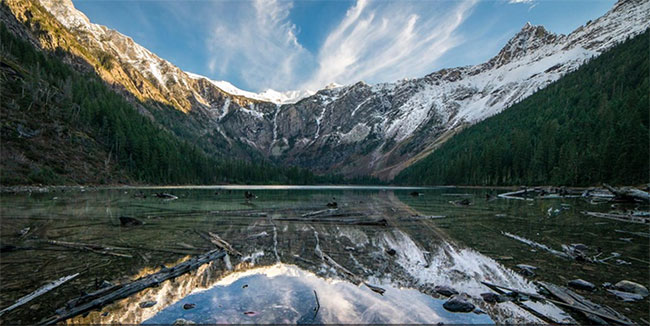 While it may seem a bit touristy, if you want to get a solid overview of what the area has to offer, the Things To Do in Missoula page on the city's visitor's site is as good a place as any to start.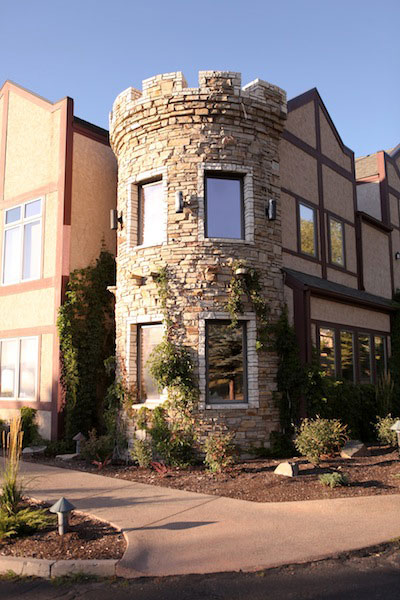 As we discussed before, Missoula is absolutely full of parks to keep nature-lovers and outdoor recreation enthusiasts occupied from the spring through the fall.
If you're looking for a unique dining experience, there are a ton of great restaurants to choose from including The Depot, Caffe Dolce, and The Keep.
Also, check out The Rhino, Kettlehouse Brewing Co., James Bar, or any of Missoula's other great bars and breweries.