What Is The Cost To Move In Missoula?
Look, moving is expensive and Missoula is an moderately affordable city at best so you'll want to do everything you can to try and save as much money as you can when moving across town.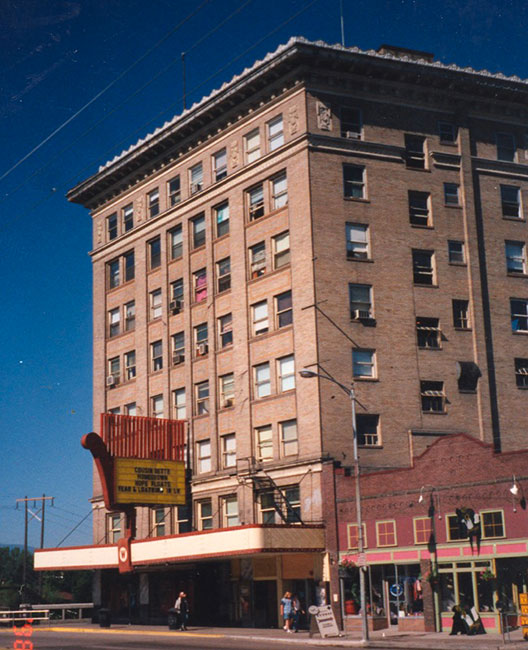 We've put together this guide to help you get an idea of what the 3 main moving options around Missoula are going to cost you and how to get the most bang for your buck when using them.
Hire a Full-Service Moving Company: (most expensive, less effort)
Moving Truck Rental: (most labor, lowest price)
Renting a Portable Storage Container: (best solution for short/long-term storage)
Plus, if you don't already live in or around Missoula, we've set up a handy calculator for moving costs along with a pretty thorough moving to Missoula guide to help you plan your relocation.
So, if you're good to go, let's jump right into it!
Cost to Hire an Average Moving Company in Missoula
Moving can be a pain and the best way to alleviate the stress is hiring a company to do everything for you, but keep in mind that this will cost you a significant chunk of change.
For reference, here's what you should expect to be paying:
| Home Size | # of Movers | Base Cost (2hrs) | Cost/Hour | # Hours | Avg. Total |
| --- | --- | --- | --- | --- | --- |
| Studio | 2 movers | $283 | $95/hr | 3 hours | $378 |
| 1 Bedroom | 2 movers | $285 | $95/hr | 4 hours | $473 |
| 2 Bedroom | 3 movers | $354 | $122/hr | 6 hours | $840 |
| 3 Bedroom | 4 movers | $442 | $156/hr | 7 hours | $1220 |
| 4 Bedroom | 4 movers | $442 | $156/hr | 9 hours | $1532 |
| 5 Bedroom+ | 5 movers | $553 | $199/hr | 12 hours | $2545 |
While these prices should give you a good idea of what you'll be paying for a Missoula moving company, remember that there are still plenty of factors that'll affect how much your move is going to cost.
Also, remember if stairs are going to be involved in hauling things out of or into your home, you should probably count on the price of moving labor to be a bit higher than the standard fee.
You'll also want to get a copy of your mover's insurance before the day of the move, in case your landlord/building owner wants it.
Now, if this all seems a bit excessive you might not be the best fit for hiring a moving company, but there are still plenty of more flexible options.
Average prices for moving truck rental in Missoula
If you're on a tight budget, moving truck rentals will end up being your cheapest possible options, just get ready to do a lot of lifting.
Prices for renting trucks break down like this:
Base Cost: $19 – $39 per day
Mileage Fee: $0.59 – $0.69 per mile
Fuel Cost: Dependent on driving distance.
Truck Insurance Coverage: $0 – $92 based on coverage level
Parking Permit (if necessary): $23 per day
Equipment Costs (optional): Dolly, straps, blankets
To move a standard 1-bedroom apartment, you'll want to budget for between $25 – $36 to rent a truck.
If your living space is larger (or if you have more stuff), you'll want to plan on spending closer to $49 – $63 when it comes to moving trucks.
It's important to remember that you'll also need to spend a bit more if you end up needing help with moving labor as well.
Where to rent a moving truck near Missoula
If this still doesn't quite sound like the right fit for your move, we have one more option that you might want to consider.
Missoula Average Cost for Portable Storage Containers
Storage pods offer some of the benefits of a moving company, but with the flexible pricing of renting a moving truck.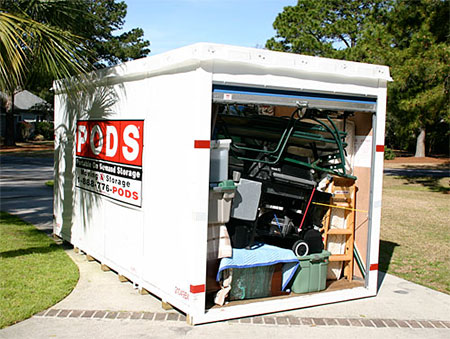 Here's how it works: The containers get delivered to your home where you fill them up with everything you're moving. Then, the pods are picked up and put into storage until you're ready to move into your new place. On moving day, the containers are dropped off for you to unpack, easy as that!
If you wind up having any unfortunate or inconvenient gaps between leases, this is an ideal moving option available.
Storage Fee: $70 – $140 per 30 days
Initial Delivery: $26 – $98
Final Delivery Fee: $46 – $111
Damage Coverage: $10 – $315 based on coverage level
Parking Permit (if necessary): $24 per day
Door Lock (if necessary): $0 – $21
Equipment Costs (if necessary: Dolly, straps, blankets (optional)
So, as long as you don't end up paying someone to help you lift things, your containers should end up costing somewhere in the ballpark of $118.
Be aware! One container can only hold around 3 rooms worth of your stuff and with each extra pod for storage you need, your overall fee with an increase of 100%.
Where to rent a moving container near Missoula
Hopefully, this gives you some ideas and helps to smooth out your Missoula moving process!
Not what you were looking for?
Check out other categories that can help you find the information you need!