Tips on Moving to Olympia, WA: Relocation Guide
There are many reasons you should consider moving to Olympia. It's a state capitol city with a small town feel. It's close to Seattle and Portland, Oregon. Plus, you'll be in the same environment that inspired some extremely influential bands.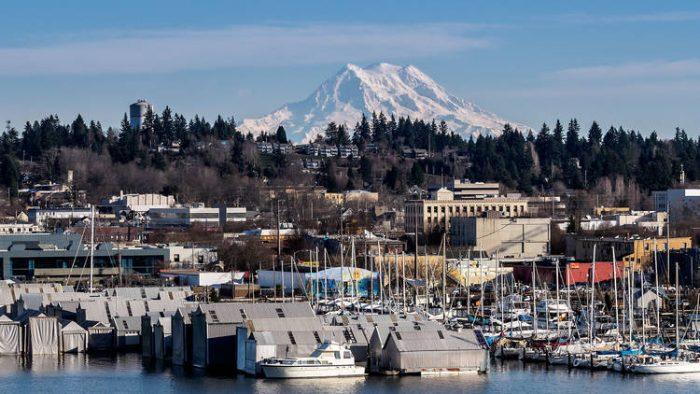 Photo Credit: Eric Schmahl
Olympia is one of the smallest capital cities in the country. Still, it's quickly growing in popularity due to its pleasant atmosphere, proximity to Seattle, and low cost of living.
Despite its size, Olympia is still a bustling capital city with a lot going on. To the outsider, it can be an intimidating place to move.
Luckily, we created this guide to walk you through the ins and outs of moving to Olympia, Washington.
Everything about relocating to Olympia WA
And if you're looking for more info on moving to Olympia, check out our Olympia move cost guide.
Quick Olympia Snapshot
Though it may be the capital of Washington, Olympia's population of 52,290 makes it one of the lowest-populated state capitals. It ranks it as the 750th most populated city in the US.
The average one-bedroom rent in Olympia as of early 2020 is $1,556 monthly.
Olympia's cost of living is very low compared to other state capitals but in line with national averages.
Located on the West Coast, Washington is called the evergreen state. It's home to gorgeous scenery including the Cascades Mountain Range and Mount St. Helen's.
Before we get into the details of moving to Olympia, check out this video to familiarize yourself with the city's beautiful landscapes.
How to move to Olympia and what it costs
If you're already thinking about making the move to Olympia or another popular Washington city, it's important to consider all of your options. With planning and preparation you can experience a stress-free move by avoiding moving scams and choosing a reputable company to work with.
Start your move research by getting free quotes from different movers. Our moving cost calculator lets you plug in where you're moving to Olympia from, how much stuff you're moving, and when you want to move to get accurate estimates of moving prices.
Be sure to check out the different moving options. You can do all the work yourself by renting a moving truck. If you prefer to save time and effort — but still want to keep things affordable — you can choose a moving container where you do the packing and loading and let the professional handle the long distance driving. You can also work with professional movers  if you want to take a truly hands off approach.
Also, if you are coming from out of state, be sure to have a look at our out of state moving guide for more info and tips.
Parking Permits for Moving Vehicles
If you plan on parking a moving truck on a public street in Olympia, you might need to register for a Residential Parking Permit.
You can register for a parking permit from The City of Olymipa for a $10 processing fee.
The Neighborhoods of Olympia
Olympia is less subdivided than many would expect for such a prominent city.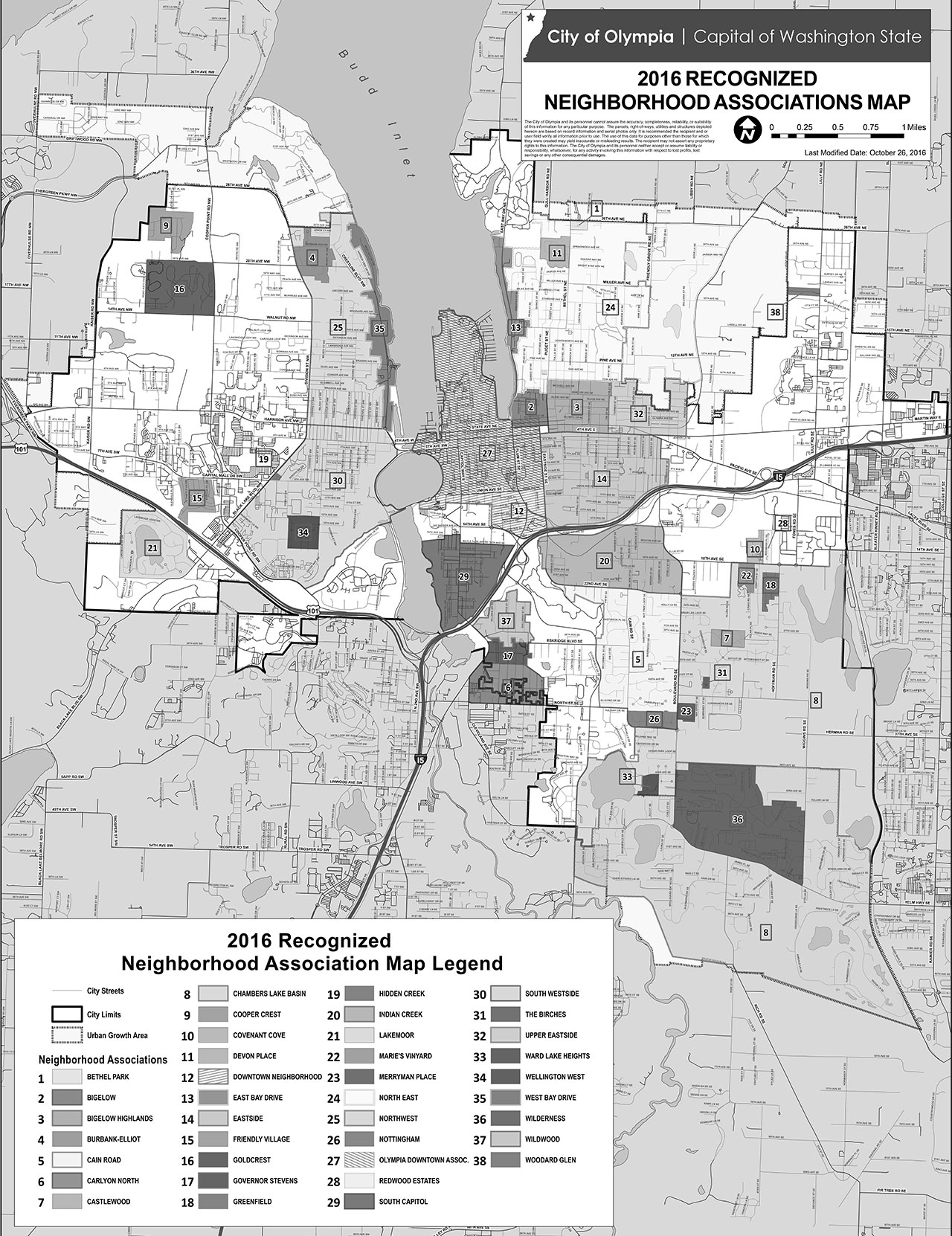 The city comprises four quadrants: East Side, South Capitol, Johnson Pointe, and West Olympia.
East Side and West Olympia border Downtown to the east and west, respectively, and are popular among people looking to settle down in quieter neighborhoods with easy access to the action.
South Capitol is the trendier side of town that resides south (duh) of Downtown Olympia. Johnson Pointe contains some pricier areas north of Downtown near Puget Sound.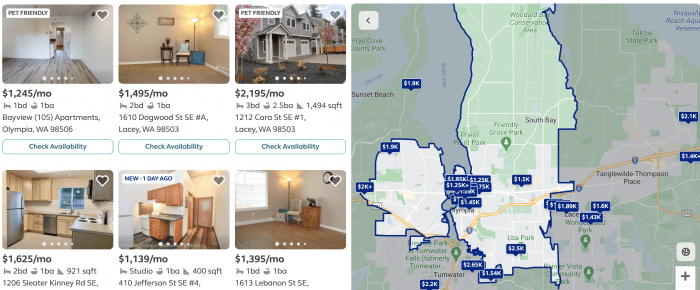 As you can see from the image above, the city's rent prices are pretty consistent throughout.
Still, there are slight variations
Places like Northeast Olympia and the neighboring city of Lacey are going to be on the lower end of the rent spectrum, with a median rent of around $900,
If you're looking for areas that fall more in the middle, Wildwood, and Governor Stevens are a couple of great options where the median rent is around $1,200. Both sites have relatively easy access to Downtown Olympia.
And for those with a larger budget and wanting to be in the more "hip" areas, South Capitol, West Olympia, and Johnson Pointe's median rents range from $1400 to $1600.
Still, no matter where you live, you'll probably want to feel like you belong in the community.
Take a quick look at this alternative map to get an idea of what the areas you're looking at might be like: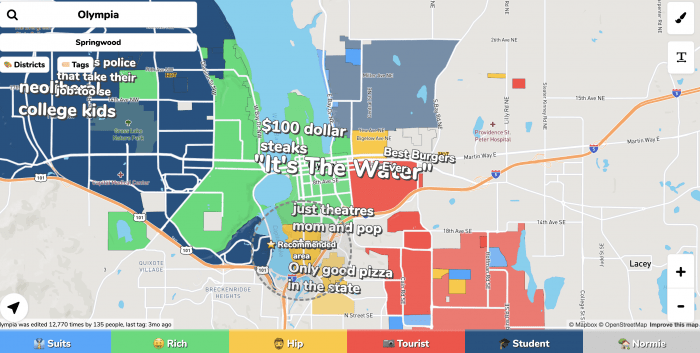 Where in Olympia are people like me living?
We all want to live near people that we fit in with, and Esri's Zip Tapestry tool helps you find exactly where those areas are.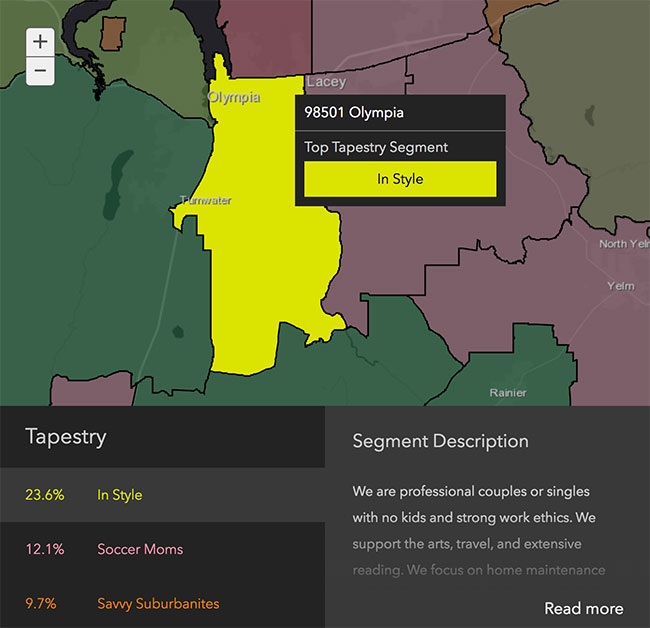 For example, plug in the zip code for South Capitol (98501). You'll get a full breakdown of the area's three largest demographic subsections. It's extremely helpful!

Now that you like your neighbors let's ensure you can get to work on time.
You'll Probably Be Driving in Olympia
It's not that the city doesn't have other transportation options. Still, they're pretty limited, and driving will be significantly more convenient.
At least commute times are short, which makes up for the lack of public transit.

More people are concerned about commuting outside of Olympia than commuting within it.
Many people choose to live in the fairly inexpensive Olympia while working in larger cities such as Seattle or Tacoma. However, some have realized the monstrous commute isn't worth the hassle once the time and cost of gas are factored in.
So, what can someone living in Olympia do if they don't want to own a car? Well…
Olympia's Public Transportation is Very Limited
Olympia has minimal public transit access, lackluster walkability, and very little access to city-wide bike paths.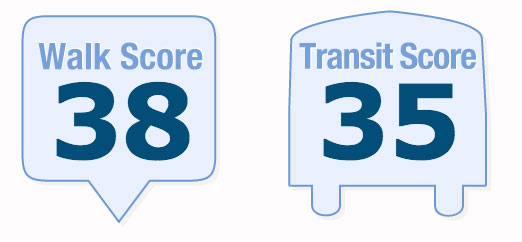 A walk score 38 is far from abysmal, but it still isn't very good.
Even though Olympia is fairly small city, it could be laid out better to accommodate walking as a primary means of transportation.
That isn't to say it can't be done. Downtown, South Capitol, and East Side are all reasonably walkable, but the further you get from these areas, the less walkable things get.
Olympia's bus system is the bare minimum
IntercityTransit provides the bulk of Olympia's public transportation, and it does a good job, which is echoed by the city's transit score of 35.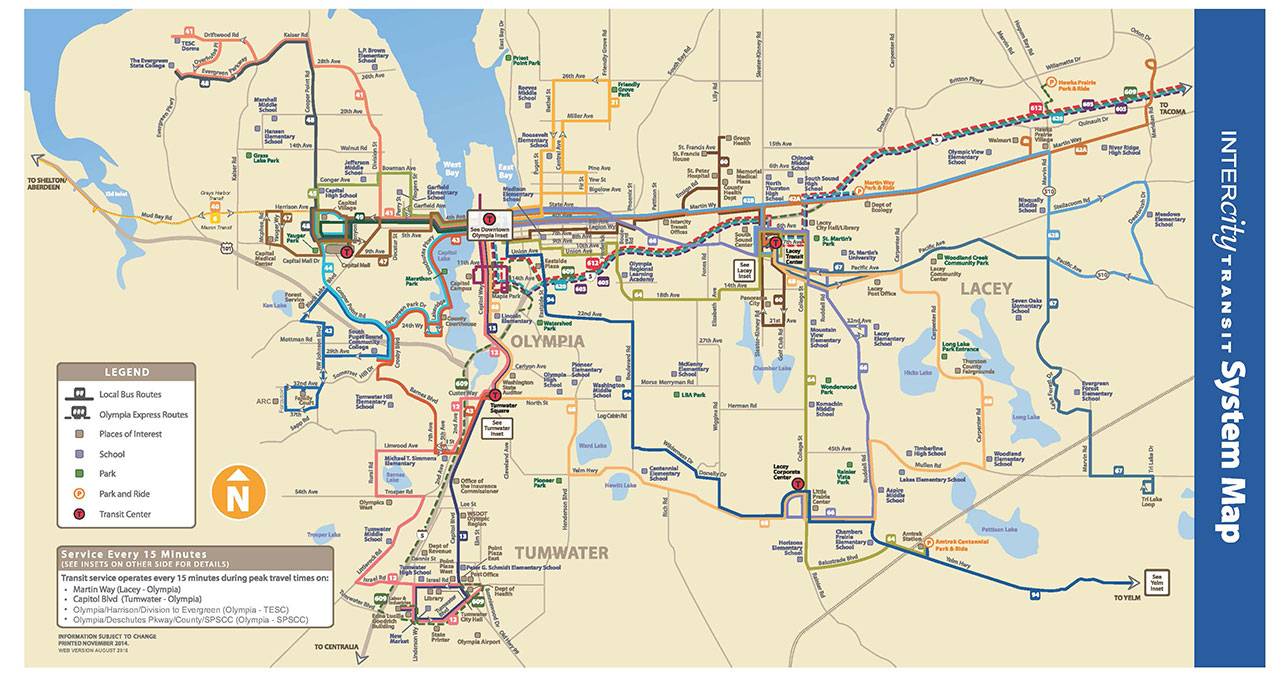 As you can see from the Olympia Bus System Map above, a solid route covers the city's central area. Still, it doesn't extend far into the corners.
The bus system has daily routes to and from Seattle and Tacoma, which are nice but will also eat up huge chunks of your day commuting.
Olympia isn't super bikable either
Olympia's bike system doesn't have a ton of reach, but it's perfectly serviceable in particular areas.
If you're living in a central area, you could probably get around fine on two wheels.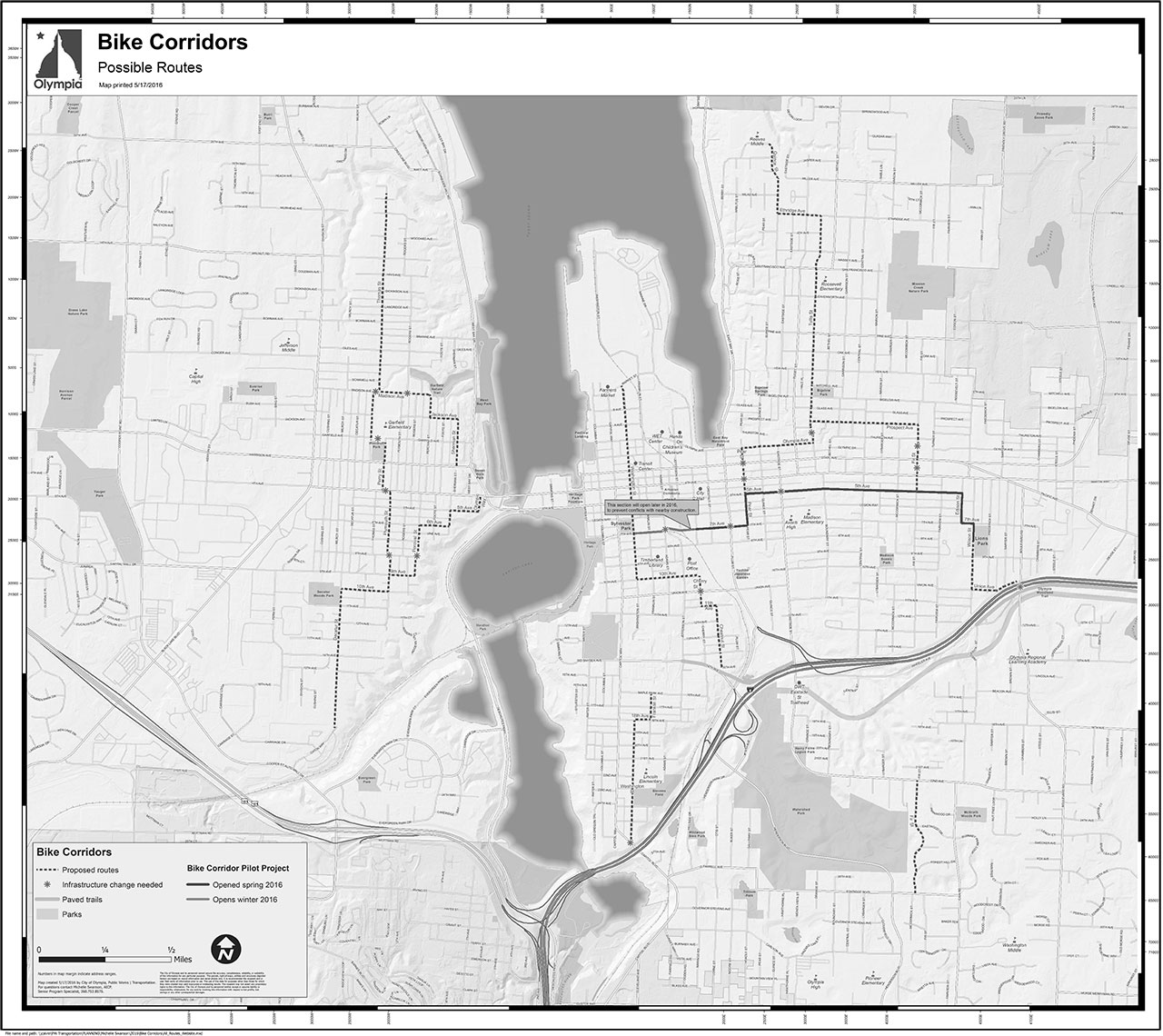 Biking as a primary means of transportation is only really an issue if you're coming from outside the city's center.
The city of Olympia seems to be aware of the lack of current cyclists offerings. They are working on a bike corridor system to connect some parts of the city better.
But the routes don't extend very far, and the current options for Olympia cyclists aren't very robust.
Of course, no matter where you live or how you travel, you'll probably want to know about the area's crime statistics.
Crime in Olympia
Crime is nearly inescapable no matter where you live, so it's best to approach crime rates and statistics with a certain amount of context and perspective.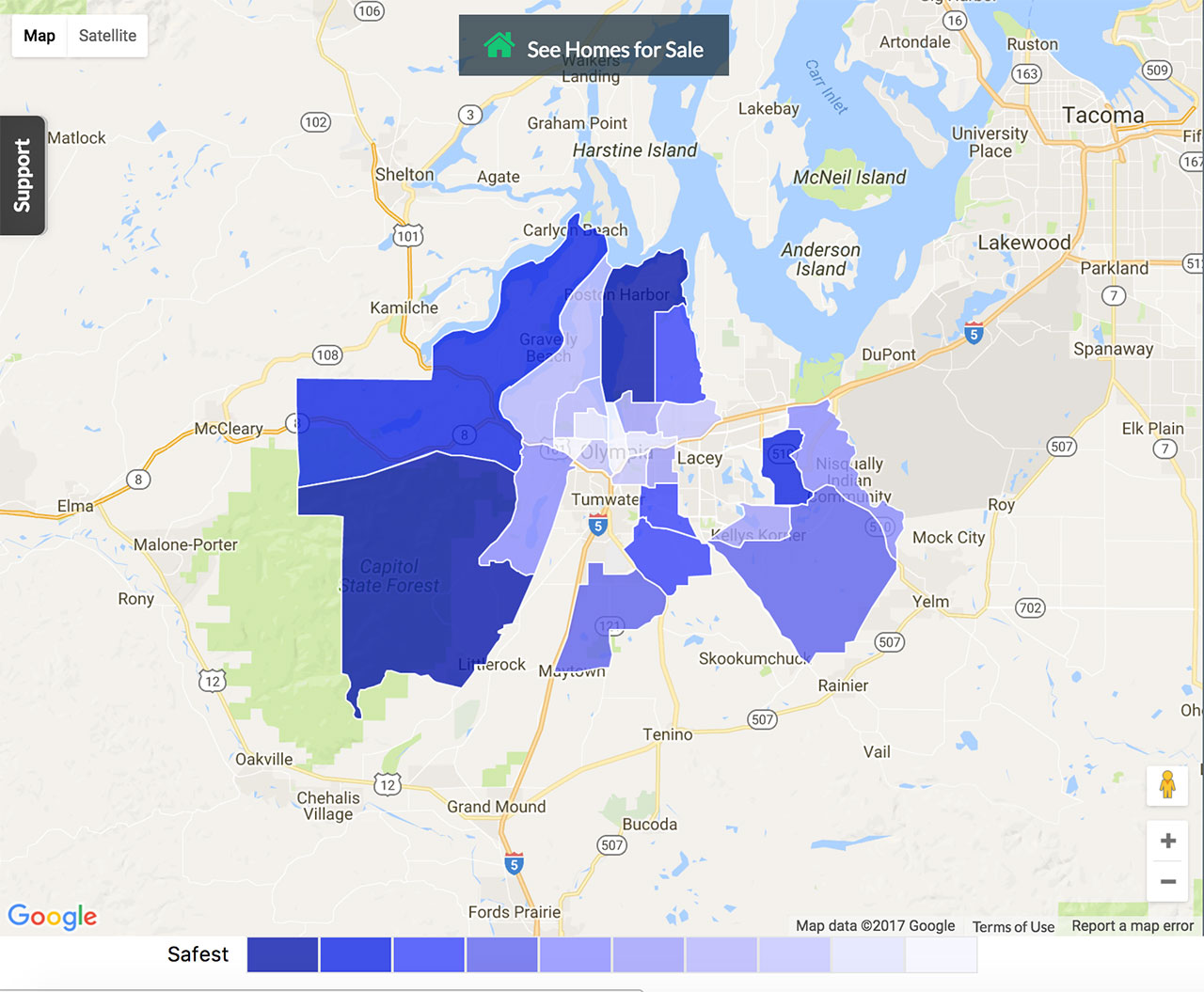 According to NeighborhoodScout, Olympia's crime score is a measly 5 out of 100.
That's — well —that's not great.
But awareness of trouble areas is the first step in avoiding an incident.
People's biggest mistake when looking at crime stats is equating crime with violence, which is very misleading.
In Olympia, violent crime only accounts for 7% of all reported incidents. And while there's still a lot of property crime, the situation is neither dire nor dangerous.
No matter how bad crime is in your area, as long as you stay aware of your surroundings and avoid putting yourself in dicey situations, you'll be fine in Olympia.
Now that the basics are out of the way let's look at finding a place to live.
Finding an apartment in Olympia
Your first concern should be the accommodations you'll need.
As Olympia is located squarely in the Pacific Northwest, you'll want to account for some seasonal weather variations.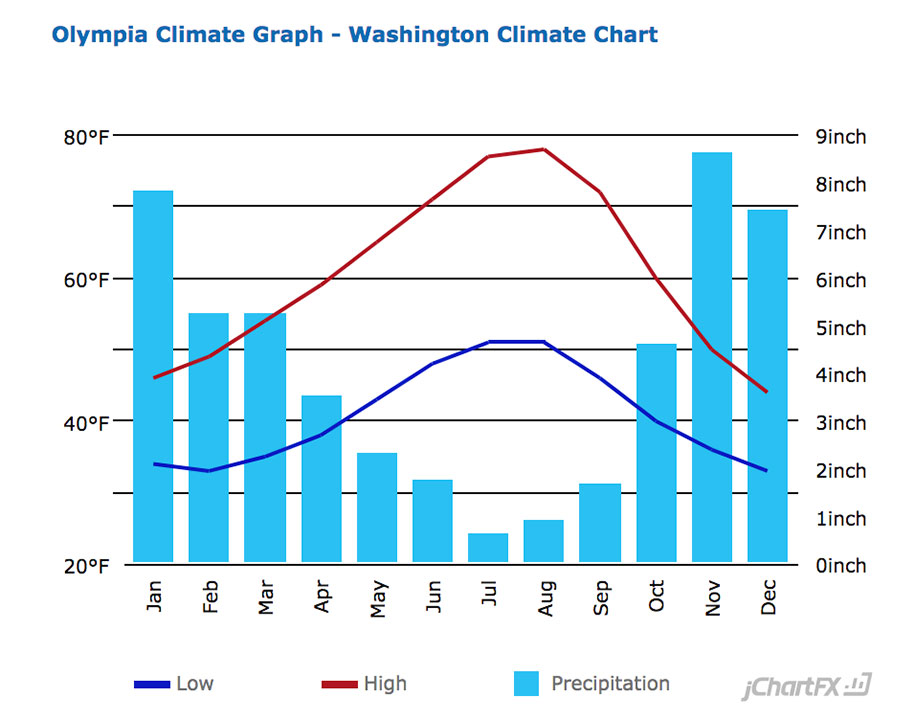 The summers here will be pretty mild, but winter can get downright chilly. Because of this, you'll probably want a place with heating and air conditioning.
You'll also want to consider your budget when looking for apartments, considering utilities like the cost of internet per month.
And, due to the city's poor walkability, an apartment with a washer/dryer will be preferable to searching for laundromats.
Resources for finding apartments in Olympia
Looking for a new place can be highly stressful.
Because of this, we're compiling all the best resources available to ensure you find the best possible deal.
While it isn't the most conventional method, Craigslist can be a solid resource for finding affordably priced rentals that don't get listed on bigger sites.
Olympia's Rental Market
The rental market in Olympia is getting expensive.
Between the end of 2017 and the beginning of 2018, the average rent for an apartment in Olympia increased by 4.37%. While that may not make a huge difference, it's still substantially more than the decrease of 0.4% in the national average.

And a recent study conducted by the Department of Numbers has the Olympia vacancy rate listed at 3.53% as of 2018. That's not fantastic, and it's very far behind the national average of 5.85%.
So, as you can see from the data and chart above, the rental market in Olympia isn't the greatest, but it isn't necessarily getting worse.
Washington State rental law
In every major city, there are bound to be a few sketchy landlords waiting to scam you. It's in your best interest to be aware of Washington's rental laws to ensure a bad landlord doesn't pull one over on you.
Buying a House in Olympia
For those looking to put down roots, Olympia has some great suburbs.
The Average Home Value in Olympia as of 2017 was $257,500, 6.8% higher than in 2016.
As real estate prices trend upward, you'll want to consider cost when looking for a home.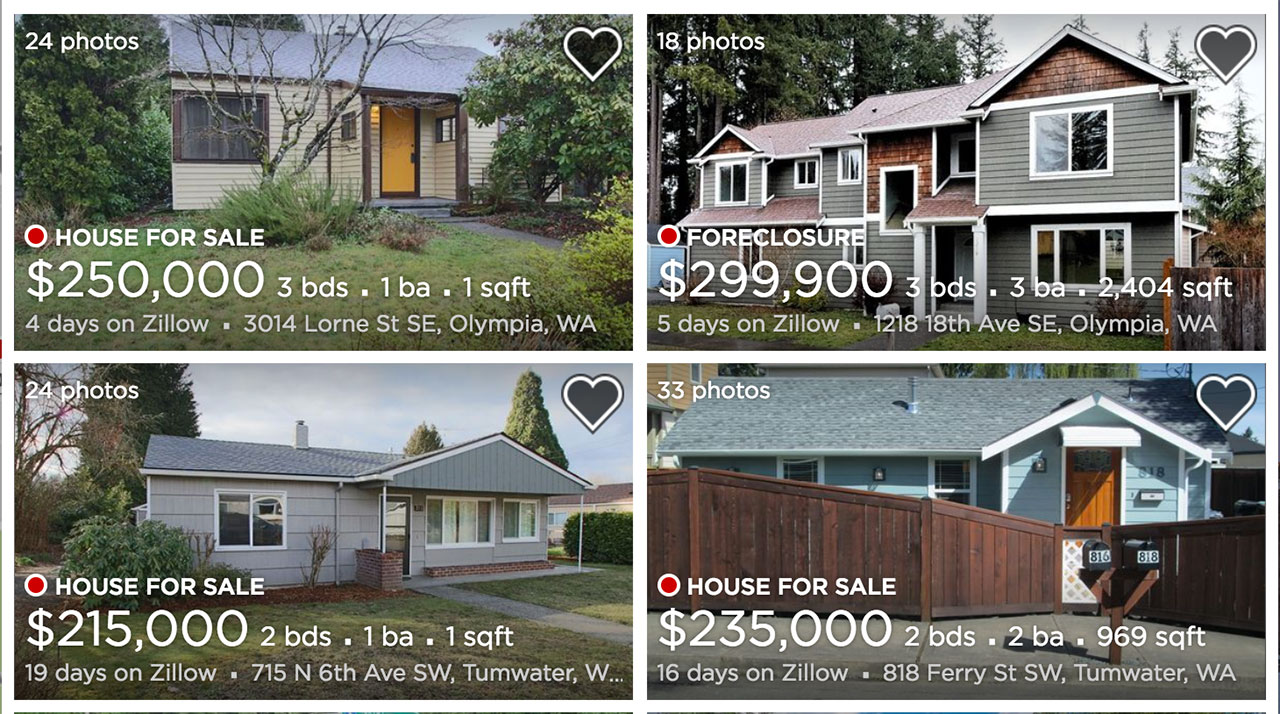 South Capitol
South Capitol is one of the most popular neighborhoods in Olympia, particularly for young professionals and newly married couples. It's also one of the more expensive places to live. Still, it balances that out with beautiful historic homes and proximity to the more active Downtown areas.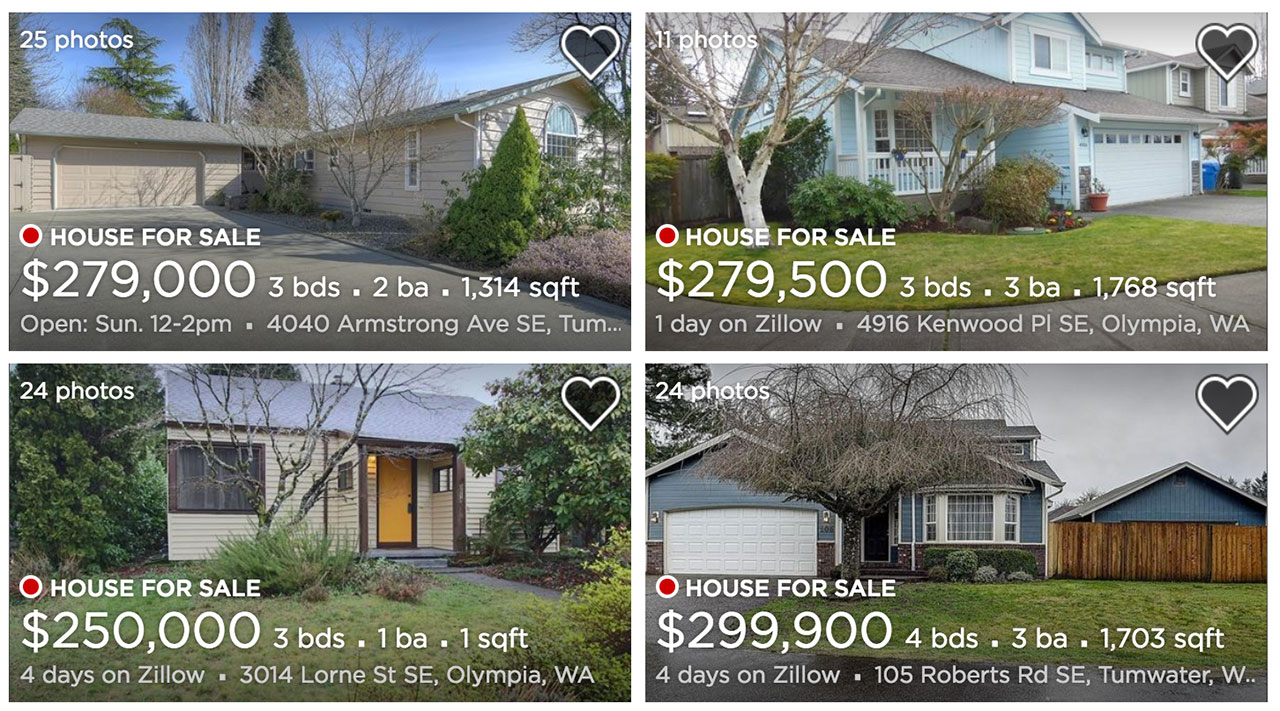 Holiday Hills
Holiday Hills has a lot to offer for families with children, with excellent schools, low crime rates, and larger, high-value homes. This also happens to be one of the most expensive neighborhoods in the area.
A few things to take care of once you're settled in Olympia…
Congratulations! You've gone through all the hard work and are now an official Oly resident. But before you get too settled, there are a few things you still need to take care of.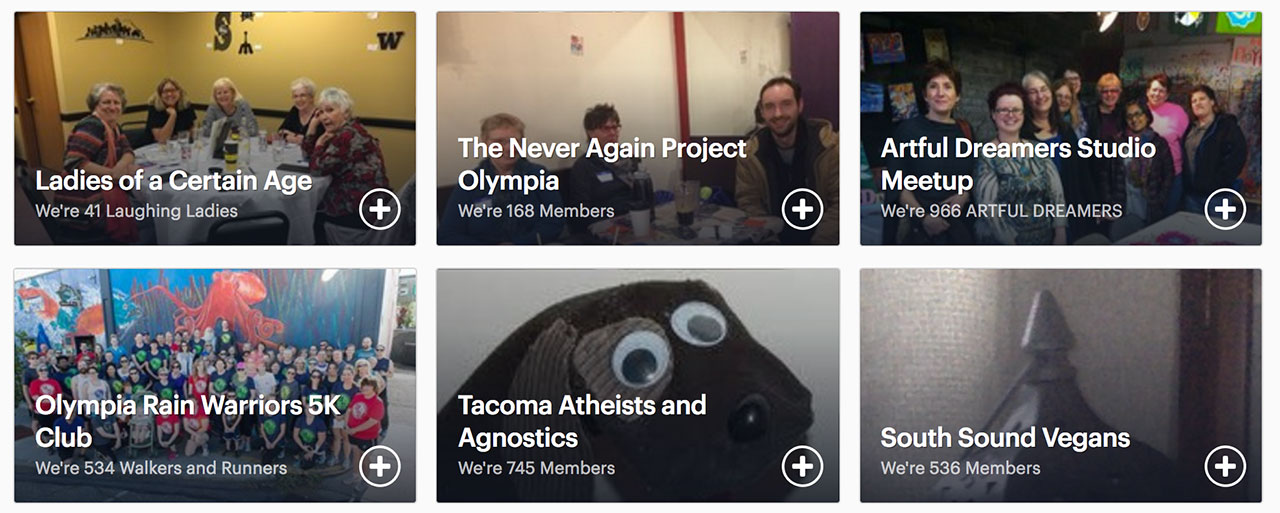 Things to Do in Olympia
While it constantly gets outshined by the neighboring city of Seattle, Olympia has plenty to offer in terms of culture and nature.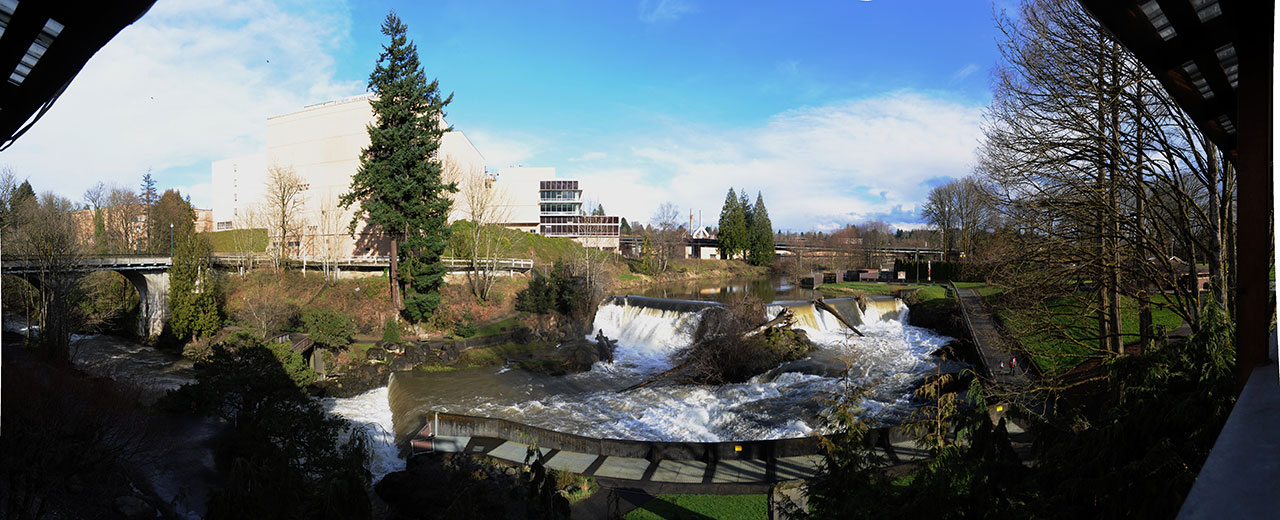 It might seem a bit obvious, but a solid first place to look for cool stuff to do is the Olympia website, which lists a ton of things most people wouldn't immediately think to check out.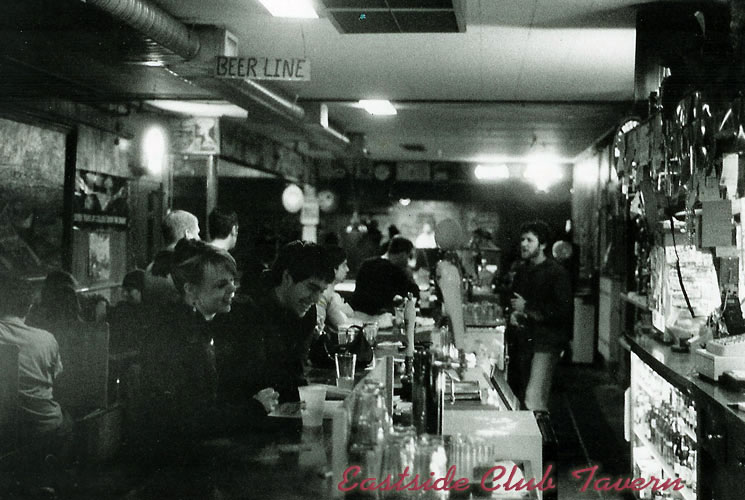 Now, if you're looking for nightlife, or finding your new favorite bar, many options exist. Some local favorites that might kickstart your search include The Eastside Club Tavern, The Brotherhood Tavern, and The Mark, which offer various styles.
And for people seeking outdoor activities, Tumwater Falls Park, Olympia's Hands-On Children's Museum, and the Olympia Farmers Market are all great options for children and adults alike.
Now, go enjoy Olympia!
Not what you were looking for?
Check out other categories that can help you find the information you need!
See All
Hide All