What Is The Cost To Move In Olympia?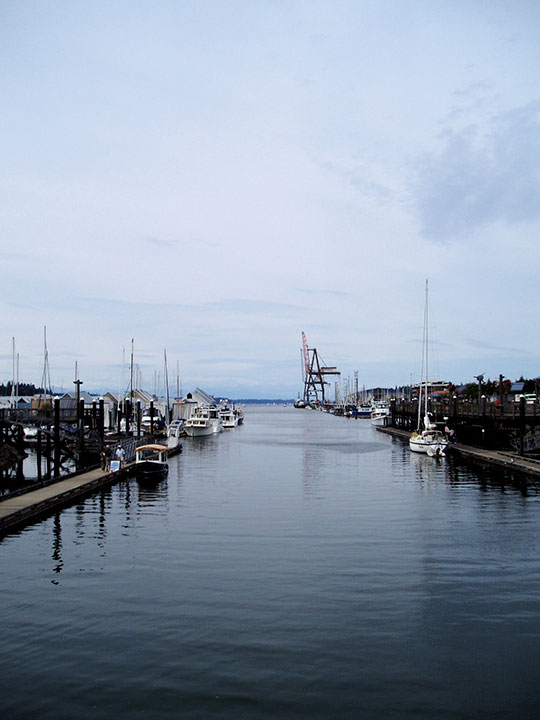 But moving is going to be pretty expensive regardless of how affordable a city is.
That's why we've outlined 3 distinct moving methods for moving locally in Olympia so you can better optimize your budget.
Hiring a Moving Company (least effort, most expensive)
Rent a Moving Truck (least expensive, least convenient)
Moving Container Rental (preferable if you need long-term storage)
And if you're moving from outside of Washington state, we've gone ahead and prepared a Moving to Olympia guide as well as a tool to help you estimate moving costs so that your move goes as smoothly as possible.
Alright, now let's start looking at moving costs in Olympia.
Average Cost to Hire a Moving Company in Olympia
Hiring a moving company is definitely the easiest option here, but the convenience will cost you.
The table below lists average pricing for a general Olympia moving company.
| Home Size | # of Movers | Base Cost (2hrs) | Cost/Hour | # Hours | Avg. Total |
| --- | --- | --- | --- | --- | --- |
| Studio | 2 movers | $307 | $75/hr | 3 hours | $382 |
| 1 Bedroom | 2 movers | $307 | $75/hr | 4 hours | $457 |
| 2 Bedroom | 3 movers | $384 | $96/hr | 6 hours | $768 |
| 3 Bedroom | 4 movers | $480 | $123/hr | 7 hours | $1064 |
| 4 Bedroom | 4 movers | $480 | $123/hr | 9 hours | $1340 |
| 5 Bedroom+ | 5 movers | $600 | $157/hr | 12 hours | $2172 |
Keep in mind that these are just averages. Your overall price is going to vary significantly depending on when and where you're moving.
And if you're going to be asking your movers to lug heavy furniture up six flights of stairs, you can almost certainly count on that raising the cost.
And remember, many buildings like managed apartments and high rises will require a copy of your mover's insurance.
You'll be better off if you deal with this well in advance to avoid any potential delays while your move is in progress.
But if you can't justify hiring a movers, maybe renting a truck is a better fit.
Average cost to rent a moving truck in Olympia
As long as you aren't opposed to some manual labor, renting a moving truck can be a much more affordable moving option.
Here's a rough breakdown of the pricing:
Base Cost: $19 – $77 per day
Mileage Fee: $0.59 – $0.99 per mile
Fuel Cost: Dependent on driving distance.
Truck Coverage: $0 – $95 based on coverage level
Parking Permit (if necessary): $30 per day
Equipment Costs (optional): Dolly, straps, blankets
Generally, moving the contents of a basic 1 bedroom apartment within 15 miles will wind up costing something like $35 – $75 to rent a truck.
Of course, moving a larger place of 5 or so bedrooms will increase the price to nearly $120 – $175 for your truck rental.
Where to Rent a Truck in Olympia
If a truck doesn't feel like the right fit, your consider renting a moving container.
Average price to rent a moving container in Olympia
These things are basically portable storage sheds.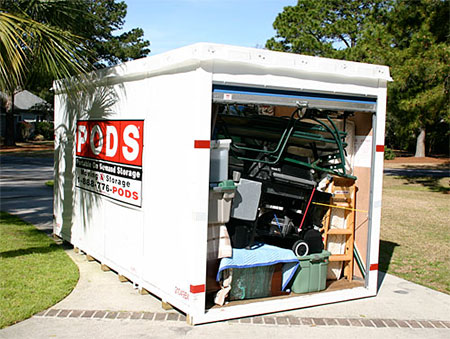 It's incredibly simple; the containers are dropped off, you load them up, the company picks them up, and they stay in storage until you're ready to move into your new place. How cool is that?
This option has the advantage of long-term storage. If you plan on staging your home or have a gap in your new lease portable containers can be a great solution.
Let's see how the pricing breaks down:
Storage Fee: $110 – $365 per 30 days
Initial Delivery: $85 – $170
Final Delivery Fee: $85 – $170
Damage Coverage: $10 – $320 based on coverage level
Parking Permit (if necessary): $30 per day
Door Lock (if necessary): $0 – $25
Equipment Costs (if necessary: Dolly, straps, blankets (optional)
One month of storage for a 3-bedroom apartment will wind up costing you around $250 between delivery and pickup, not including any extra labor costs.
You should be aware that one container only has the capacity to hold around 3 bedrooms worth of stuff. Each extra container you end up needing will close to double your bill.
Where to rent a moving container in Olympia
If you still have questions about this option, head over to our moving container guide for more information.
Not what you were looking for?
Check out other categories that can help you find the information you need!