Coasting into The Palmetto State: The moveBuddha 2022 South Carolina Migration Report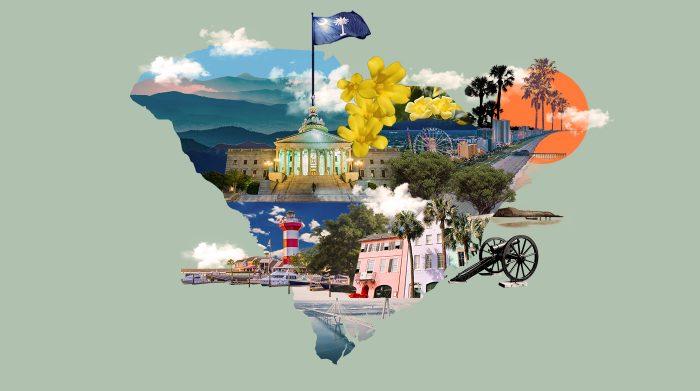 South Carolina has long been known for its storied history, beautiful beaches, and its world-class golf courses. However, it's attracting a lot more than just tourists to Myrtle Beach during spring break.
The state wasn't only ranked #3 for population growth according to Census data, moveBuddha found the state ranked #5 nationwide in 2022 for highest in-to-out ratio, at 195 people moving in for each 100 moving out thanks to its climate, jobs, and affordability.  As we start the year, moveBuddha data shows this trend is continuing into 2023, with the Palmetto State #2 in the nation for highest ratio of in-to-out moves in January of 2023.
Big takeaways
Residents from New York, California, Florida, North Carolina, Pennsylvania, and Texas are moving to South Carolina the most.
33 of the 40 cities analyzed saw more searches for moves in than out in 2022.
The top South Carolina city for inflow in 2022 is #1 Gaston, SC. The moveBuddha data shows Gaston has over 3x more searches for moves into the city than out, at 367 searches for moves in for every 100 out. Plus, the average home here falls under $200K.
Other cities more popular to move in than out are #2 Murrells Inlet (332 moves in to 100 out), #3 Conway (286 to 100), #4 Hilton Head Island (276 to 100), and #5 Little River (241 to 100).
5 of the top 10 cities to move to offer area homes more affordable than the average U.S. home (which costs about $357,319 as of Jan 2022).
Of the state's biggest cities, Greenville (231 to 100) and Charleston (175 to 100) are attracting the highest proportions of moves in.
South Carolina: Big business attracting movers and shakers  
It's not just the southern charm and desirable climate that's bringing people to South Carolina. The state is welcoming more and more fast-growing industries happy to put down roots in cities across this Southern belle and offer up a thousands of new job opportunities.
In 2022, the state industry recruitment boom resulted in over 14,000 new jobs. Moving into 2023, close to 100 companies are planning to expand or relocate into South Carolina. The state's secretary of commerce said these new companies moving in will create about 5,000 jobs total across various industries, and roughly 50% of these jobs will be outside of cities. This may be why moveBuddha's data finds 2022 new moves in were often looking to sparsely populated small cities.
Newcomers to the state are flowing in from across the nation, both the north and the south. While creatives from New York (#1 state for moves into SC in 2022) are heading to SC to join the state's creative industry, retirees from Florida and Texas may be escaping the increasingly sweltering summers.
Let's take a closer look at what has people dancing into Greenville, Charleston, and small coastal towns across the state.
Table of Contents
I. Moving to South Carolina: Statewide trends from the last decade and into 2022
II. 2022 Forecast: Which South Carolina cities are surging in popularity?
III. Sources and Methodology
I. Moving to South Carolina: Job seekers and retirees opting for Southern skies

From 2021 to 2022, South Carolina ranked #6 in the nation for population increase, with its population adding another 89,368 residents according to U.S. Census estimates. Only outdone by Texas, Florida, Georgia, Arizona, and North Carolina, South Carolina now ranks among the top states for growth.
And according to moveBuddha data South Carolina's popularity has remained strong over the past 3 years. The state has averaged about two times more moves in than moves out from 2020 to 2022.

Whats bringing in all the new moves?
Jobs, low cost of living, retirement, and a less taxing environment
New jobs: 
Not only was 2022 a boom year for industry recruitment across the state, moving into 2023 the state continues to see growth across a number of industries.
Redwood Materials, which makes electric vehicle battery components, shared news of a $3.5 billion investment in December 2022 that promises to create 1,500 jobs in Berkeley County. Growth is in store for other major sectors as well, such as healthcare and life sciences.
Low cost of living: South Carolina remains one of the most affordable states in the nation, which is great news for those moving in. The state boasts a relatively low cost of living index of 93.6, which takes into account variables such as housing, transportation, food, and utilities.
While The Palmetto State's popularity is soaring, its property values are still considerably lower than the country's average – $269,424 compared to $328,745 nationwide according to Zillow.
Retirement: There are still a multitude of affordable places to live in SC, but there are also pockets of luxury drawing wealthier retirees, with several high-end retirement communities.
Almost 19% of the Palmetto State's population is aged 65 or older. The average age of 3 of the 5 of the state's most popular cities in 2022 (according to moveBuddha) is close to 60.
A less taxing lifestyle: People may also be drawn to SC for its relatively low state tax rates. The highest income tax bracket in the state is 7%, compared to a 13.3% state rate in California, and 10.9% in New York.
It's not just personal taxes that are low either. South Carolina is among 11 states that charge the lowest corporate income tax rates, which is set at 5%.
Which states are fueling South Carolina's growth?
moveBuddha data shows while many people from New York are heading to SC to join the state's creative industry, retirees from Florida and Texas are also arriving to escape their increasingly sweltering summers.
At the top of the list is New York (8.5% of moves in), followed by California (8.4%) and Florida (7%), collectively accounting for about 24% of migration.
The latter two states are not a shock, as they have favorable winters and similar politics.
However, it seems Wall Street suits are moving into plantation estates more frequently, which is surprising when you consider how different the demographics of New York are from South Carolina. For example, New York holds predominantly liberal views, compared to the mostly conservative slant of the Palmetto State.
(Pew Research shows 43% of residents in SC hold conservative views, compared to only 15% liberal. 3 of the 5 top states for moving in (with the exception of New York) hold primarily conservative views.)
Some of New York's creatives are heading to South Carolina, including architects who are helping to revitalize and modernize Charleston's charm. They could be among those pushed out by New York's notoriously expensive real estate market, with the average home in the northern state currently sitting at an average of about $630,000 according to Zillow.
Meanwhile, the first animation studio opened in South Carolina in late 2022, based in the state's capital of Columbia. The studio initially had 15 artists in-house, as well as working with several remote creatives in New York and California.
Californians moving into SC no doubt love living along the ocean coastline, which no doubt reminds them of home. It's hard to dismiss the property price disparity between these two states as well. According to the ZHVI, the average home in California tops $716,000, which is more than twice as much as the average property value in South Carolina.
II. 2022 Moves: Columbia suburb Gaston and Myrtle Beach cities popular in 2022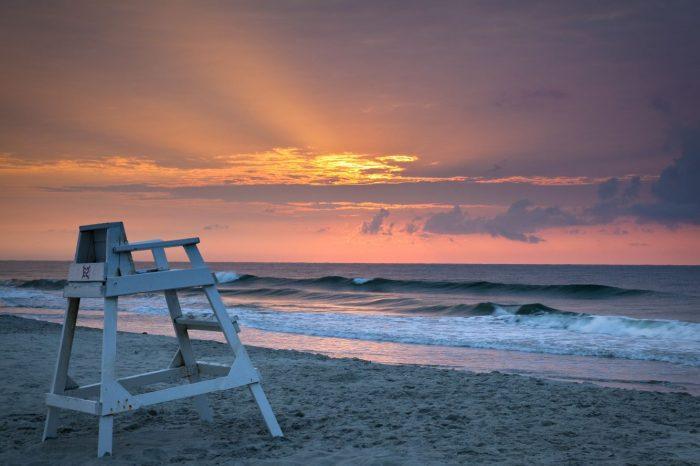 Most of the cities we looked at have more people arriving than leaving. We included cities that had at least 25 moveBuddha queries for moving in or out from Jan. 1 to Dec. 31, and ranked the 40 cities that qualified. 33 of these places saw more searches in than out in 2022. 
The cities which attracted the highest proportion of new movers in 2022 aren't the major centers you'd expect. In fact, they are relatively tiny in population.
What could be drawing movers to these smaller enclaves? One reason may be their attractiveness to retirees looking for less busy areas to settle down into their Golden Years. Many of the top places for moving in (including Murrells Inlet and Little River) have a median age near 60.
Let's uncover some of the other possible reasons why newcomers are flocking to these top destinations.
Big things happening in small places
Looking at the most popular places to move to in 2022, there's a common theme: there's not many people there already. For example, Gaston (#1 for in-to-out ratio at 367 to 100) has a relatively tiny population of less than 2,000 people. Murrells Inlet, ranked #2 for in-to-out ratio, has a population under 10,000.
The other areas in the top 5 according to moveBuddha data are also quite low in population compared to major centers. Conway has around 25,000 people, while Hilton Head Island is home to about 38,000. Little River only has about 10,000 residents. These numbers point to newcomers escaping the hustle and bustle of bigger cities.
Gaston offers relaxed living in a friendly community, but is still only about 20 minutes from the University of South Carolina and downtown Columbia – which has about 137,000 locals. According to the Zillow Home Value Index (ZHVI), the average home in Gaston is going for around $180,000 as of December 2022. What may be attracting in new movers are the new construction homes popping up in the Liberty Ridge community. New homes here can be had for prices in the low $200s.
Meanwhile, Murrells Inlet doesn't have the same home affordability as Gaston, with an average property value of $446,000 as of the end of 2022. However, it boasts significantly higher household incomes than Gaston.
This is not to say that most populated areas of the state are remaining popular. Traditional tourist favorites like Charleston (in-to-out ratio of 175 to 100 in 2022) offer a blend of culture (museums, art galleries), and a wealth of restaurants. These qualities have helped make the surrounding areas popular for retirees (and actor Bill Murray, who locals might run into at one of the local establishments.)
Also worth a mention is Greenville, SC, just missing the top 5 for inflow and landing in the #6 spot for highest in-to-outflow. With about 231 moves in for every 100 out in 2022, the revitalized city is consistently ranked as one of the top cities in the state (here, here, and here).
Top 5 Cities Seeing Higher Inflow:
#1 Gaston, SC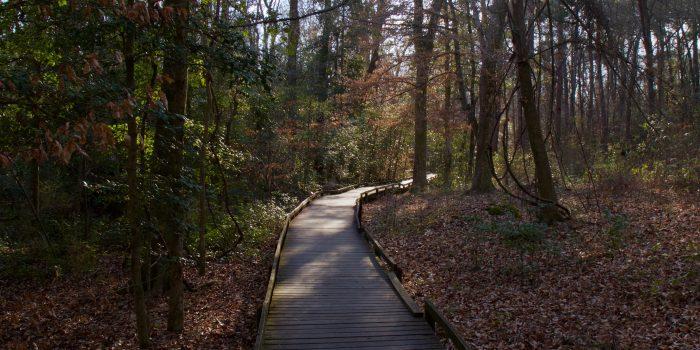 CBSA: Columbia, SC
County: Lexington
Census Population (2021): 1,621
Zillow Home Value (Dec 2022): $179,859
Zillow Observed Rent Index (Dec): $950
Median Income: $42,591
Median Age: 32.4
College Education or Higher: 14%
Unemployment Rate: 7.2%
Just a hop and a skip from the state capital, Columbia, and a short ride from Congaree National Park, this up-and-coming suburb offers incredibly affordable homes within proximity to city and nature. Gaston also has a lower cost of living than the state's average. That small-town feel coupled with proximity to big city amenities and lower living costs seem to be driving the recent influx of newcomers.
#2 Murrells Inlet, SC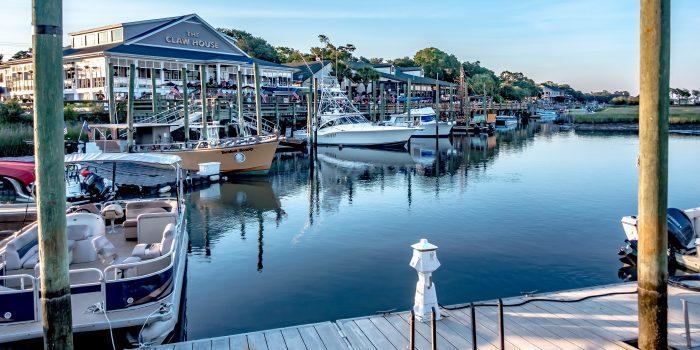 CBSA: Georgetown, SC
County: Georgetown
Census Population (2020*): 9,740
Zillow Home Value (Dec): $446,326
Zillow Observed Rent Index (Dec): $1,883
Median Income: $60,487
Median Age: 59.6
College Education or Higher: 34.8%
Unemployment Rate: 2.5%
Murrells Inlet has become a haven for retirees, reflected in the area's median age. It's known as the "seafood capital of South Carolina", with its many waterfront restaurants and a "Marshwalk" to keep the locals happy. The relaxed lifestyle and low population make this an attractive place to settle down.
#3. Conway, SC
CBSA: Myrtle Beach-Conway-North Myrtle Beach, SC-NC
County: Horry
Census Population (2021): 23,119
Zillow Home Value (Dec): $295,634
Zillow Observed Rent Index (Dec): $1,656
Median Income: $42,840
Median Age: 35
College Education or Higher: 19.1%
Unemployment Rate: 11.8%
A bustling downtown full of small, independently-owned shops is one big draw to this city. It is also home to Coastal Carolina University and Horry Georgetown Technical College. Its relatively low-priced rentals are attractive to students, but the home values here are also below average for the state. University living, a thriving business district, and affordable accommodations are bringing people in.
#4 Hilton Head Island, SC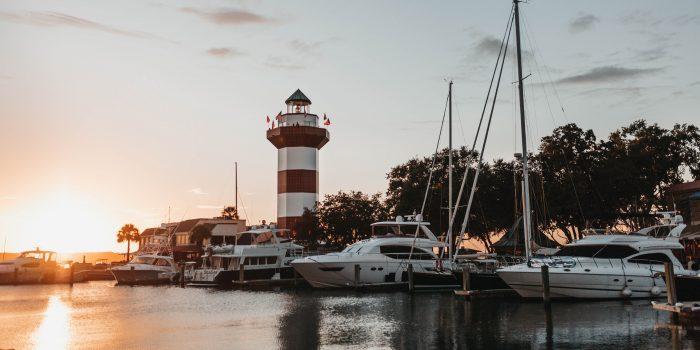 CBSA: Hilton Head Island-Bluffton, SC
County: Beaufort
Census Population (2021): 38,076
Zillow Home Value (Dec): $982,167
Zillow Observed Rent Index (Dec): $2,808
Median Income: $86,171
Median Age: 57.9
College Education or Higher: 53.9%
Unemployment Rate: 3.3%
Hilton Head is rated as one of the best places in SC to retire. Not surprisingly, it also has a good mix of medical facilities (including Hilton Head Hospital) and long-term care. It offers prime amenities from pristine beachfront to well-conditioned golf courses. The natural beauty and luxury lifestyle of Hilton Head is making it more popular for established newcomers.
#5 Little River, SC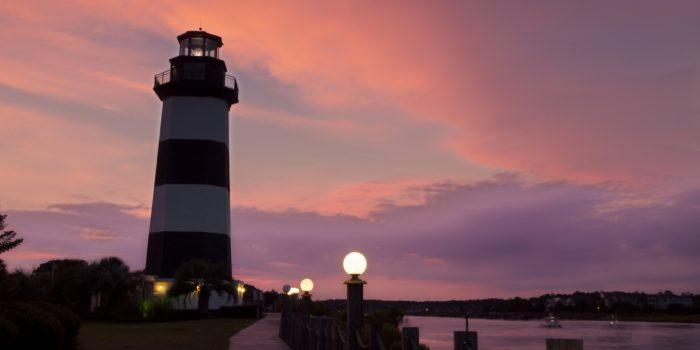 CBSA: Myrtle Beach-Conway-North Myrtle Beach, SC-NC
County: Horry
Census Population (2020*): 11,711
Zillow Home Value (Dec): $345,269
Zillow Observed Rent Index (Dec): $2,170
Median Income: $52,896
Median Age: 59.3
College Education or Higher: 21%
Unemployment Rate: 3.1%
Those looking for a relaxed lifestyle near the water – namely retirees – will find it here. It may be a quiet village, but it also has its share of nearby golf facilities, as well as its floating casinos along the Grand Strand. It offers a blend of peacefulness and things to do (don't forget about the annual Shrimpfest on the waterfront!) coupled with relative affordability that's hard to dismiss.
Heading South is Moving Up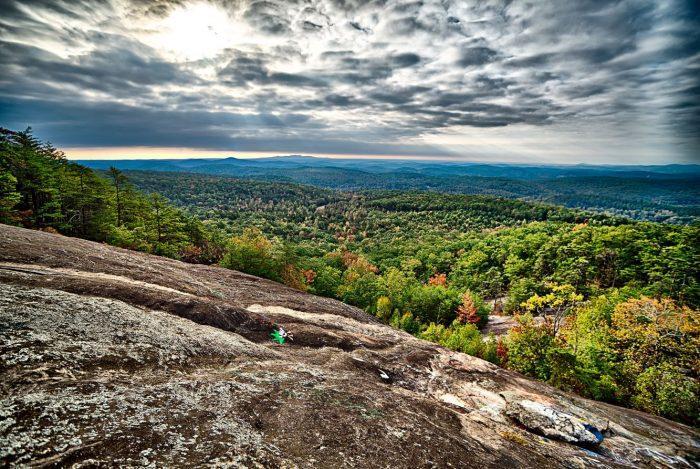 South Carolina continues to be a very popular place for newcomers, ranking in the top 5 for in-to-out ratio every year since 2020, according to moveBuddha data.
Many of the newcomers are retirees looking for the best of dining, local entertainment, and beachfront. While popular areas like Hilton Head Island are known for its upscale living, there are more modest areas among the top moveBuddha searches that offer relatively low overall cost of living.
Others are coming to work in one of South Carolina's expanding industries, from the arts to manufacturing. Thanks to its relative affordability, many companies are choosing to move into the state to create thousands of jobs both inside and outside of major centers.
Among the 44 states that charge corporate income tax, South Carolina is among 11 that have a corporate rate of 5% or lower, which provides another financial incentive to do business in the state.
South Carolina's popularity doesn't look to be slowing down anytime soon, as it is already trending in early 2023. It is ranked #2 for in-to-out ratio as of January.
With the influx into Florida slowing down more noticeably from last year, perhaps South Carolina will join North Carolina to become the new retirement hotspots in the coming years.
III. Methodology
This report primarily uses data sourced from moveBuddha's Moving Cost Calculator with supplemental city-specific details from the U.S. Census Bureau. To understand the cost of area homes and area rental costs, we refer to Zillow data.
moveBuddha proprietary data
This data was collected from January 1, 2022, through December 31, 2022, and includes searches across the nation by individuals who were either planning to move or hire a moving company throughout 2022. We also include a reference to data collected in January 2023.
More information about our move data and in-to-out ratio equation can be found in our annual Migration Report.
U.S. Census Bureau data
Zillow — Zillow Home Value Index (ZHVI) and Zillow Observed Rent Index (ZORI)
The Zillow Home Value Index or ZHVI provides us with the typical single-family home value within each city at a given period of time.
The Zillow Observed Rent Index or ZORI provides us with the "smoothed measure of the typical observed market rate rent across a given region."
Not what you were looking for?
Check out other categories that can help you find the information you need!