Tips on Moving to Tampa, FL: Relocation Guide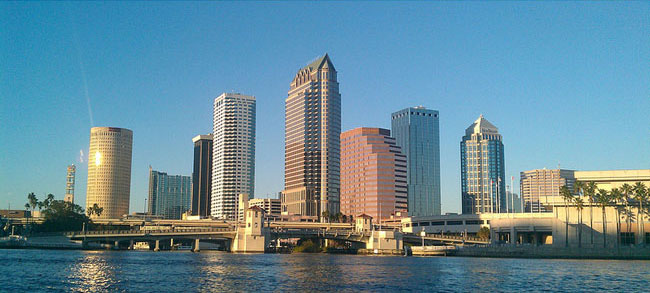 Photo Credit: Joe
It's easy to see why Tampa's made the top 5 list.
There is a wide array of people, bountiful jobs, the finest cuisine, beautiful beaches, and it's impressively clean.
We can't forget to mention there are THREE major sports teams: Tampa Bay Buccaneers (NFL), Tampa Bay Lightning (NHL), and Tampa Bay Rays (MLB).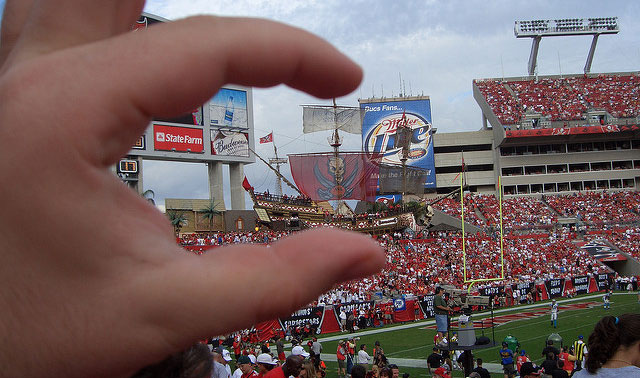 Admit it, you've done this at some point. Go Buccaneers! Photo Credit: Global Reactions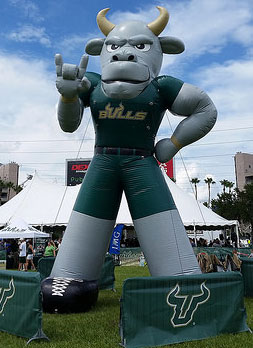 Although residents of Tampa know how to have a good time, they work hard too. Tampa is a huge business center and was even ranked top 10 in the nation for real estate investors.
Students study hard at the many colleges Tampa has to offer. Check out this list of top best colleges in Florida. The University of South Florida right here in Tampa ranks number one. Go Bulls!
Photo Credit: Michel Curi
In a diverse city like Tampa, where most residents are actually from somewhere else, things can seem confusing to an outsider.
That's where we come in! This guide will give you a solid overview of the "need-to-knows" of Tampa so you're ready for your move.
Everything about relocating to Tampa
And if you're looking for more info on moving to Tampa, check out our Tampa move cost guide.
Before we get to the nuts and bolts of your move, let's get a nice overview of Tampa (in more ways than one).
Tampa has the 52 largest city population in the United States, with and estimated population of 377,165.
The average 1 bedroom rent price in Tampa is $1,028 monthly. Tampa is the 29th most expensive metropolitan area in North America in 2018.
Tampa is nicknamed Cigar City for its cigar history/Cuban heritage and Lightning Capital (where do you think Tampa's hockey team got their name?) for it's high occurrence of lightning strikes compared to the rest of the US. There's even a brewery that pays homage to Tampa's cigar history.
And before we dive in, have a peek at Tampa's unique scenery in this video!
Find a Neighborhood for Moving to Tampa
Tampa has 73 neighborhoods. That's a lot! 73 is too many to list here, but if you go to this website you'll be able to read more about each neighborhood. Like all cities, each neighborhood has its own vibe and character, along with rental prices.
Now, here is a link to a rental heat map where you can find average rents in areas throughout Tampa. There's also a screenshot below. You can cross reference the map with areas of the city you think you'd want to live in order to guesstimate how much you'll be paying per month.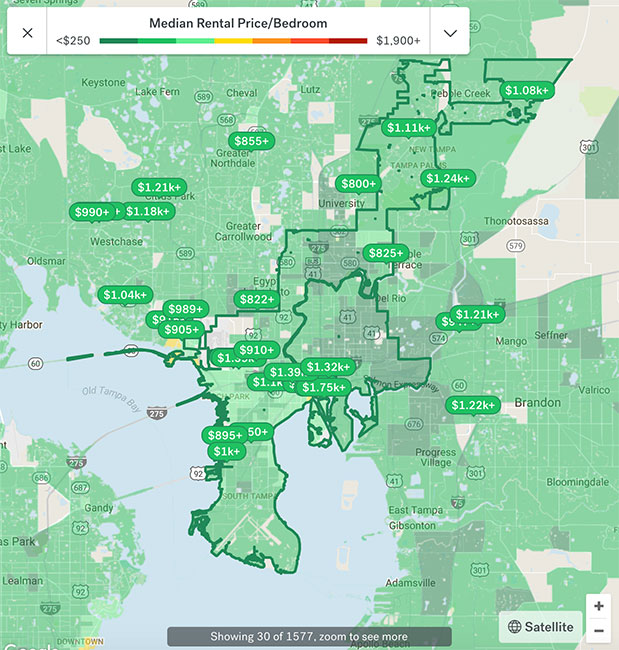 An overview of neighborhood rental prices in Tampa:
In Downtown, Channelside or Hyde Park, you're looking at spending between $1,300 and $1,700 for a one bedroom, or $2,000 to $2,800 for a two bedroom.
North Tampa, Carrollwood area would be less per bedroom, around $650.
The farthest neighborhoods from Downtown—Brandon, Valrico, Dover, and Lithia, these are places where you can find an apartment for $600 to $800.
Bottom line: if you're on a tight budget, look east to Brandon or north to North Tampa, Carrollwood area. If cost is no object, look to Downtown, Channelside or Hyde Park.
Cost isn't the only thing to consider. Tampa residents will tell you – try to live close to work, unless you love traffic.
Next: consider your commute to work
You may love the neighborhood, but make sure you factor in your work commute. A long commute can make anyone frazzled, especially if you choose a neighborhood that ranks high in traffic congestion.
Here's a breakdown of getting around the city:
If you want to have a car…
Tampa has been ranked the 15th most congested city in the nation, so it would be wise to always prepare for traffic delays.
Downtown Tampa can be accessed using three of the major Interstate systems: I-4, I-75 and I-275. You can also beat traffic by using the LeRoy Selmon Expressway to commute to downtown.
If you don't mind paying for tolls, you can purchase a Sunpass. This is a pre-paid toll account that allows you access to toll roads around the state of Florida and cut commute time drastically..
Here at the FDOT site (screenshot below) you can find up to date information about Tampa travel including road closures and the best routes to take.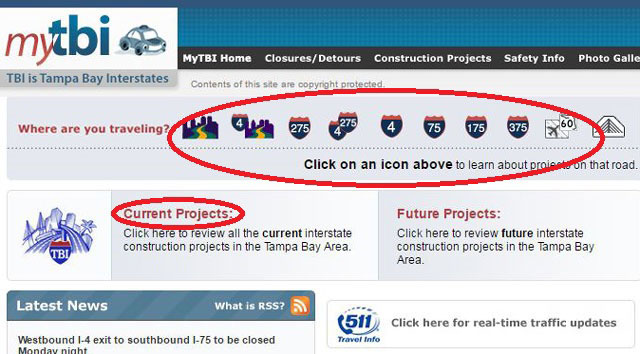 Parking in downtown Tampa isn't too bad. There are more than 22,000 parking spots and 139 garages or lots to park in. On top of that, you can also park on-street and use the meters.
There is also a meter parking program for only $27 month. This may come in handy if your job is located downtown. Check out this parking guide for more information.
Public Transportation, Walk Scores, and Biking in Tampa
Tampa has plenty of options when it comes to public transportation. If you're looking for transportation downtown you can choose the Trolley, TECO Line Streetcar, a water taxi (yes, a taxi on the water), a regular taxi or the HART bus.
Here is the best guide to Tampa's public transportation. Tampa can be navigated by walking or biking (Tampa has a walk score of 49 and a bike score of 53) with some difficulty, but most areas are much simpler with a car.

There are HART bus stations located all over the city that make it affordable if you don't have a car or simply prefer not to drive. There are maps, schedules, and locations on their site.
Bottom line: with a walk score of 49 and a bike score of 53, Tampa is pretty much car dependent . If you don't own a car, public transportation will get you to most places but can be tricky and time-consuming. Also, in certain parts of town, safety can be a concern with public transit – especially at night.
Finding a safe neighborhood
Tampa scores a 19 on the crime index. For reference, 100 is the best. So, not great, but like any city, it just means you need to know the areas to avoid. Actually, at 19 Tampa is better than many other metropolitan areas, including Miami.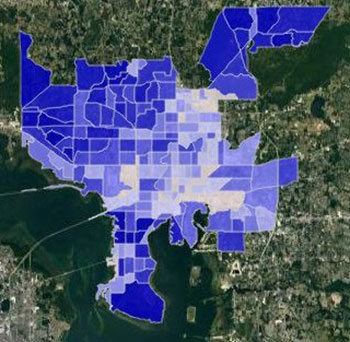 On the left is a crime hotspot map that you can use the rental hotspot map from before to look up your neighborhood. The bluer the better, and the grayer the area the less safe it is.
You should do pretty well sticking to the north and west Tampa areas like Lutz and Citrus Park and parts of South Tampa.
The description tab gives a helpful breakdown of the map and what considerations you should make before your move.
Also, every Tampa neighborhood is listed here and you will find crime data for each neighborhood. This makes it easy and convenient to search and narrows down the areas before your move.
A Note on Safety in the Lightning Capital
Tampa's bold nickname was earned. It gets a lot of lightning. Keep in mind, it's a coastal city and does get some tropical weather – usually from June-October. Flooding can easily close roads since parts of Tampa are very flat.
Use common sense, safe habits, and check local news for current info when traveling.
Now you might be wondering "what will my neighbors be like?" The next section will give a feel for where you'll probably want to look first.
Where Are People Like Me Living?
Living near people who are at similar points in their lives and share similar lifestyles is important. But it's hard to know which neighborhoods fit best for you before you've actually lived somewhere.
The website Esri.com does an amazing job breaking down demographics by zip code with their ziptapestry tool. You can also view Income, Age, and Population Density for more info!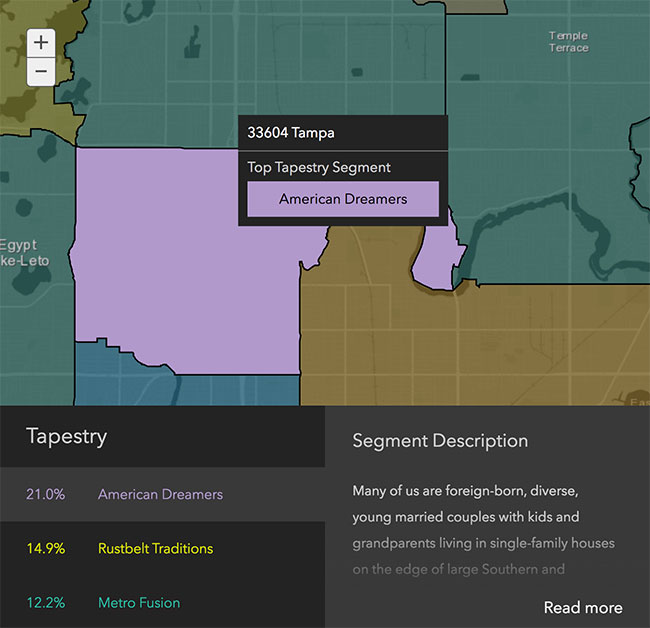 For example, if you plug in Tampa 33604 into the tool you'll get a full breakdown of the primary types of people living in that area. Very cool!

If you're not addicted to reading about neighborhood demographics yet (come on, we know you checked your last 3 zip codes!), read on for some tips on finding your new digs.
What you need to know about renting an apartment in Tampa
Before we start looking for apartments, let's first consider what kind of accommodations you'll need in Tampa.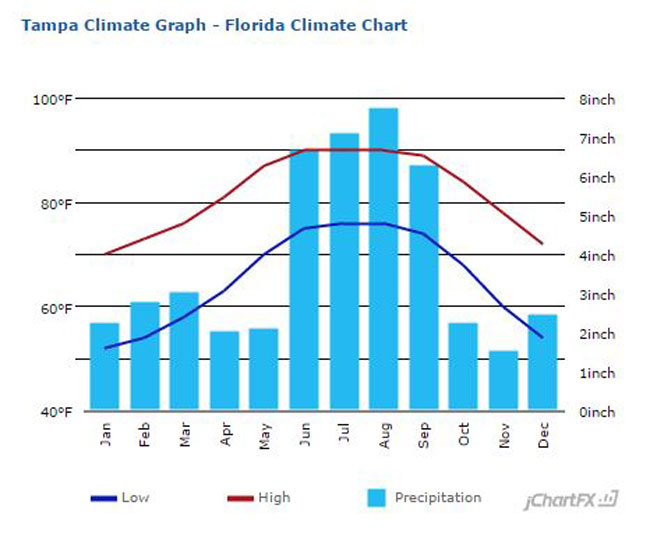 Must-haves:
Tampa gets very hot, especially in the summer where highs are normally in the 90's. You will definitely need an apartment with central AC.
Washer/dryer is a must. Laundromats are crowded and will take up half your day to do a few loads of laundry.
Also, you probably won't want to take your cats with you to the laundromat.
While you're thinking about necessities, consider things like how the cost of electricity and cable will affect your monthly bills.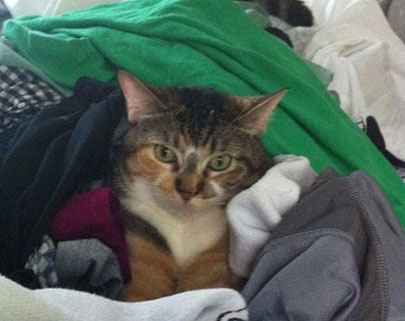 Where to look
Below is a list of websites where you can find up to date apartment listings. You may also want to try Craigslist. Many landlords will list on there to rent out quickly.
Do be careful, many scammers also try to post ads to make a quick buck. For tips on avoiding scams on Craigslist, follow this link.
Florida Rental Law
Each state has its own unique rental laws, and we've listed a couple important ones to remember about Florida below.
Tampa Rental Market
The average rent in Tampa increased by 2.04% between 2017 and 2018 to $1178 per month, compared to 3.43% in the United States as a whole. Tampa's vacancy rate is 6.77%, compared to 5.85% for the nation as a whole.
To sum up, rents are increasing, but there are still lots of open places. Keep in mind, finding a roommate to share a place can save a significant amount of money.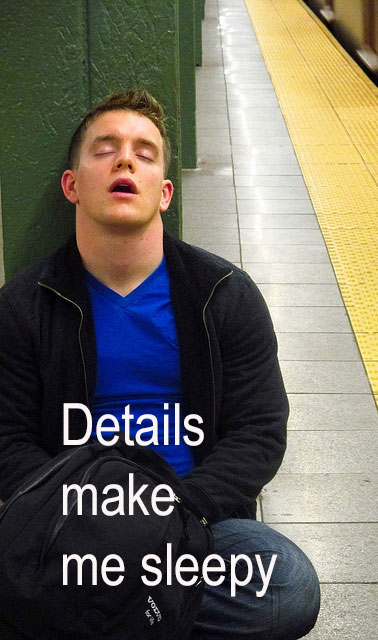 What you'll need in order to rent
You'll absolutely need your Social Security number when applying for apartments. Landlords and realtors will almost always run a credit check on you and any roommates. Many will also ask you for a pay stub as proof of income.
As for deposits, most landlords will require the first month, last month, and security deposit (equal to one month's rent).
For example, if the monthly rent for an apartment is $1,000, you're probably looking at paying the landlord a deposit of $3,000 upon signing the lease.
This will cover your first month's and last month's rent, and you'll get the security deposit back minus any catastrophic damages you cause to the place playing pong with your friends.
Finding a house near Tampa
There are many suburban areas of Tampa that are great for people who don't like the fast-pace active lifestyle of living in the city.
Riverview/Apollo Beach
Riverview is a newly developed area and only a 15-minute commute to downtown Tampa if you jump on the LeRoy Selmon Expressway. The homes here are mostly new construction inside of subdivisions along with schools in the same neighborhood or close by. This community is perfect for families, plus the cost of living fits most budgets.
Apollo Beach is only a few short miles from Riverview, closer to the water. You can find both multimillion-dollar beach homes and small condos overlooking the bay here.
Taxes in Apollo Beach can get quite pricey. If you're looking to buy, double-check the taxes paid the previous year or you could be paying hundreds of dollars more for your mortgage each month.
Saint Petersburg aka St Pete aka "The Sunshine City"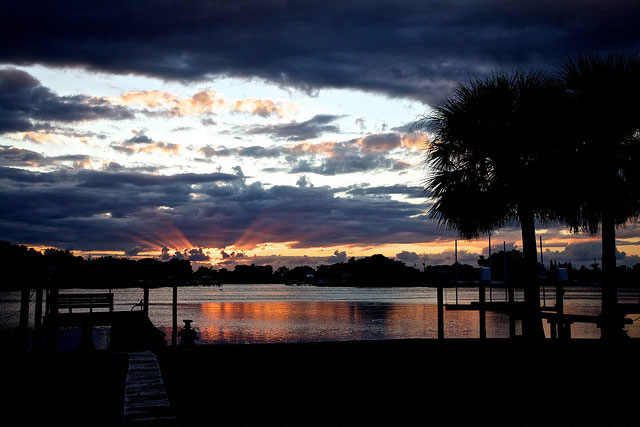 St Pete at sundown. Photo Credit: marmara7
St. Petersburg lines the Gulf Coast and is nicknamed "the Sunshine City". Earning the title in the Guinness Book of World Records, St. Pete (shortened by the locals) had 768 consecutive days of sunshine in 1967.
Many retirees come here to soak up the sun and relaxing atmosphere, but more youth are also residing in the area because of its many luxuries. The city has its fair share of multimillion-dollar homes, but it's also budget friendly which makes living near the beautiful beaches not as pricey as one would expect.
You can find homes to rent in Tampa's suburbs here.
What Else is There to Do in The Lightning Capital?
Tampa has a lot going on! No one claims boredom in this lively city.
How about a thrilling day at Busch Gardens, where you can ride North America's tallest free standing dive coaster?!
Get up close to amazing animals at Lowry Park Zoo, even go on an African Safari!
The Aquarium never disappoints, from sharks to hand petting stingrays. For an even more memorable experience, try a behind the scenes tour or go swimming with sharks!
Need some down time after a wild night in Cigar City? Enjoy the most beautiful beaches, ranked top in the U.S, or paddle board in the Gulf of Mexico. Pro tip: this helps with the heat, too.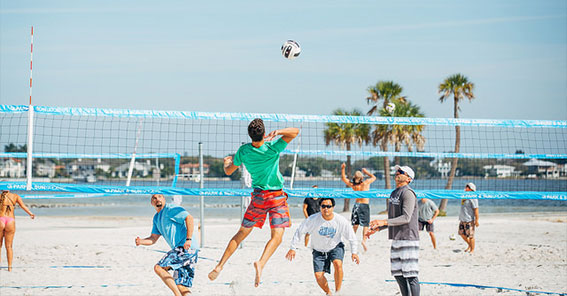 Recreate everyone's favorite scene from Top Gun! Photo Credit: CityOfStPete
Also, TampaGov.net has a list of quick maps to popular places you may find handy. Speaking of handy, check out our cost calculator tool below for planning your move.
Nightlife in Cigar City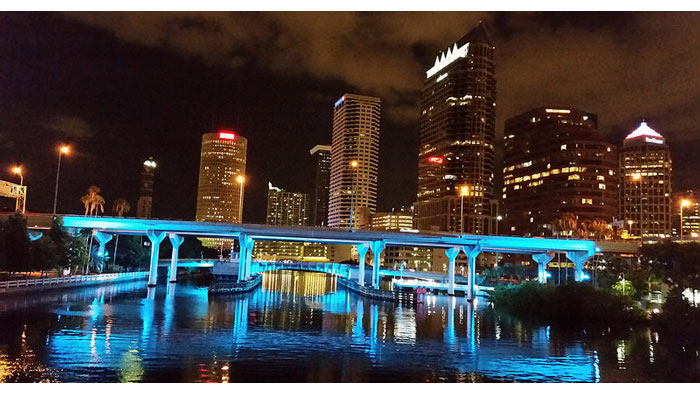 From comedy clubs like Tampa Improv to drag shows at Hamburger Mary's, Tampa knows how to have fun!
For a Fun, Casual Night Out:
If you are more laid back and relaxed, hit up one of the many lounges and sip on a cocktail or enjoy one of the many selections of craft beer. While we're talking about beer, we can't forget Tampa's extensive collection of breweries. You can put a spin on bar hopping and even take a craft beer tour of Tampa with Brew Bus.
There are also movie theaters, quaint shops, and amazing restaurants such as the very popular Columbia. To get your culture fix, visit the Tampa Theatre, which hosts 600+ events and shows each year!
For High Energy Outings in Tampa:
For those who want more energy, there are several dance clubs, bars, a game arcade, (which includes simulators, billiards, and arcade games), and if you're feeling spontaneous check out the tattoo parlors.
Ybor City has made the top 10 list of best party hotspots. There is something for everyone in Ybor. If you're feeling lucky, have a go at Seminole Hard Rock Hotel & Casino.
Channelside is another spot for amazing nightlife. There are bars, restaurants, shops, live music, and there's always a special event!
Heads Up
Tampa is HUGE on drinking responsibly. Don't take your keys, just call an UBER.
Nights out are fun, but you'll have to sleep at some point. Eventually, you might even go out during the day. When you do – sweat the Tampa heat, not wondering what to do.
Back to index

How to get all your stuff moved
Now for the real fun, moving!
If you want to get an idea on the cost of different moving services, check out our moving cost calculator.
If you're moving from afar, you also may want to have a glance at our moving out of state guide.
Speaking of moving, we mentioned this earlier but it's important to point out the tropical weather again. From June-October you should be on the lookout for tropical storms or hurricanes. Trying to move during a flood isn't ideal.
We've covered a lot and you're almost finished. What about once you get there? Here are some final pointers for your move…
Everything you need to do post move
Yay! You're a Floridian. Now do these things…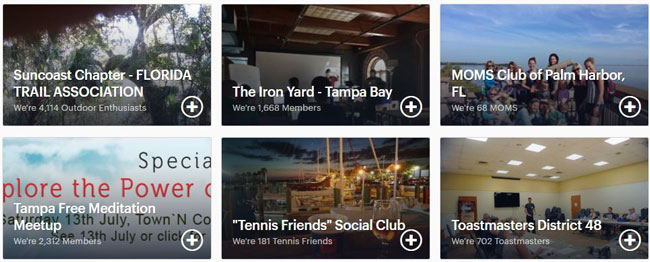 Not what you were looking for?
Check out other categories that can help you find the information you need!