100 Most Popular Small Cities To Relocate 2017
Small cities offer the allure of big-city action while also being affordable and less crowded.
It's hard to deny the popularity of major metropolitan areas like Chicago, Philadelphia, and Miami.
But as popular cities continue to swell and grow ever more expensive, more people are seeking out smaller cities.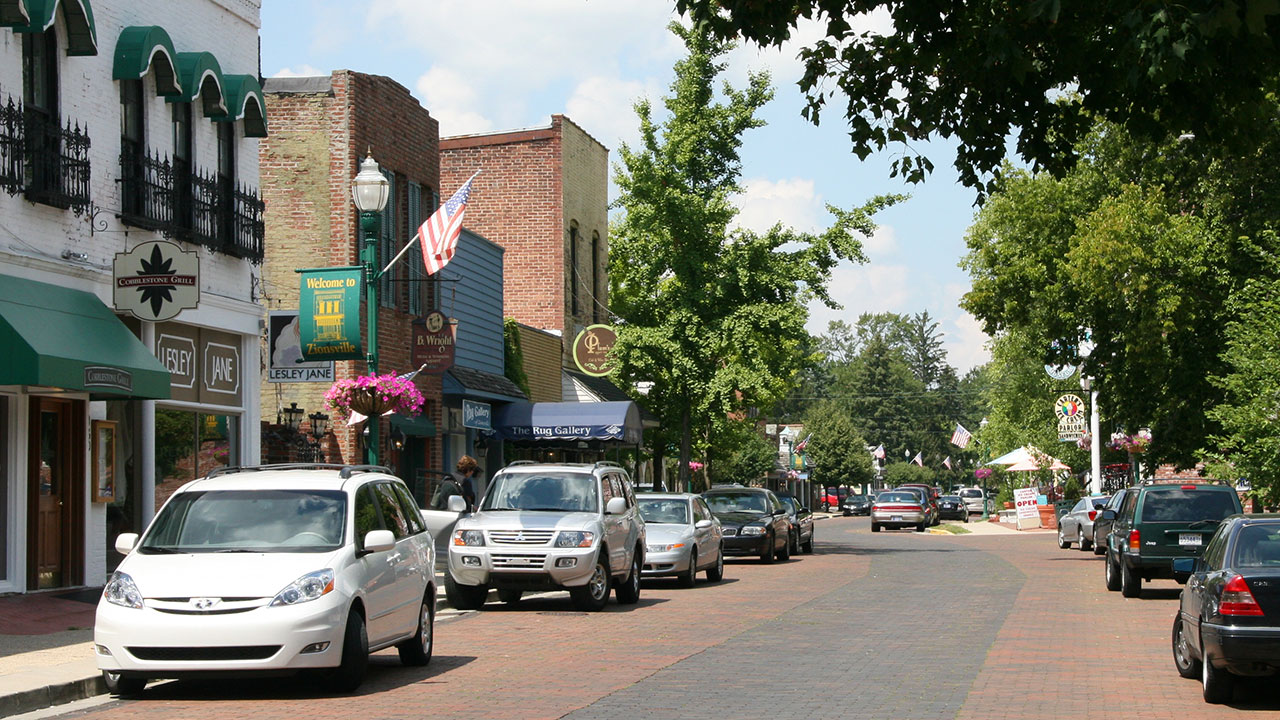 But exactly which small cities are people moving to?
In an attempt to figure this out, we took a look at all the data from our popular moving cost estimator and our best pod moving companies list to determine which small cities were most searched as destinations in 2017.
From our research, we've determined the 100 most popular small cities with populations between 10,000 and 50,000 in the United States.
See your city?
Spread the word using the "Popular Destination" badge!
100. St. Augustine, FL

Population: 14,280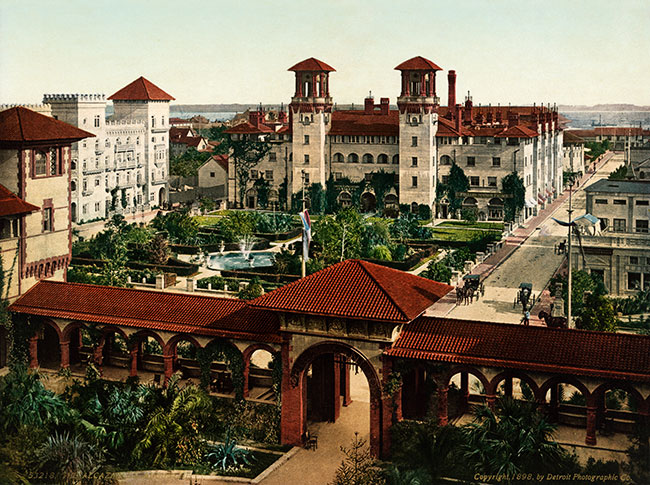 By Detroit Publishing Co. – This image is available from the United States Library of Congress's Prints and Photographs division under the digital ID ppmsca.18022.This tag does not indicate the copyright status of the attached work. A normal copyright tag is still required. See Commons:Licensing for more information. Restoration by trialsanderrors: The Alcazar, St. Augustine, Florida, 1898, Public Domain, Link
99. Dublin, OH

Population: 41,751
98. Falls Church, VA

Population: 13,892
97. St Charles, IL

Population: 32,717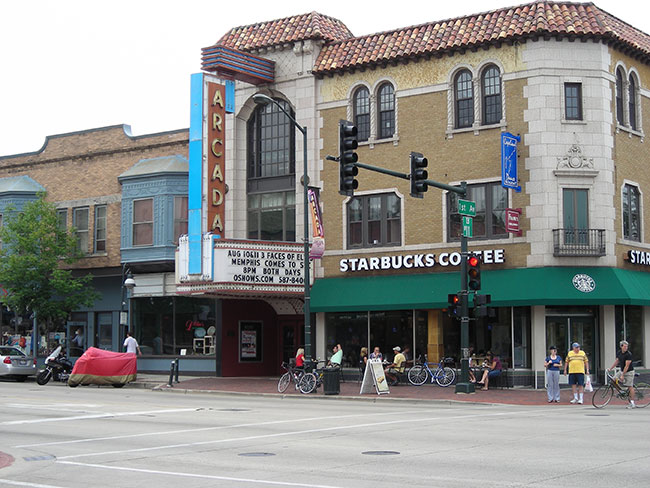 By I, G LeTourneau, CC BY-SA 3.0, Link
96. Port Washington, WI

Population: 11,250
95. Saginaw, MI

Population: 48,984
94. Waukee, IA

Population: 19,284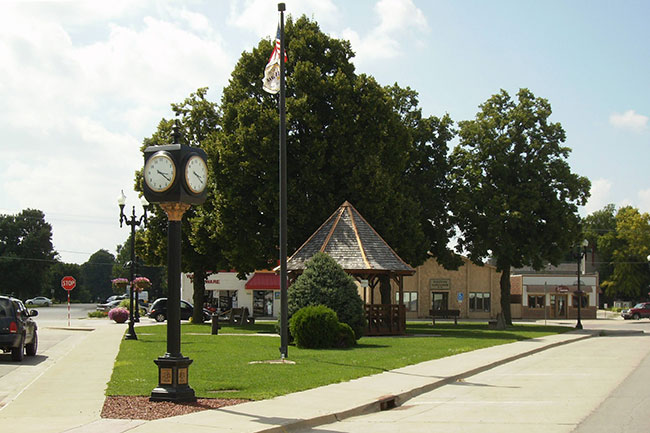 By Iowahwyman – Own work, CC BY-SA 3.0, Link
"Waukee's population has doubled in the last decade, from approximately 10,000 people to 20,000," said Waukee Mayor Bill Peard. "We pride ourselves on having a great 'hometown' feel and big city amenities. Our schools, festivals, and community organizations tie the community together. But, Waukee residents also have access to great outdoor amenities, nearby shopping and dining, and commutable job locations."
– Summer Evans, Marketing & Communications Director
93. Kent, NY

Population: 13,507
92. Gulf Shores, AL

Population: 11,689
91. South Kingstown, RI

Population: 27,921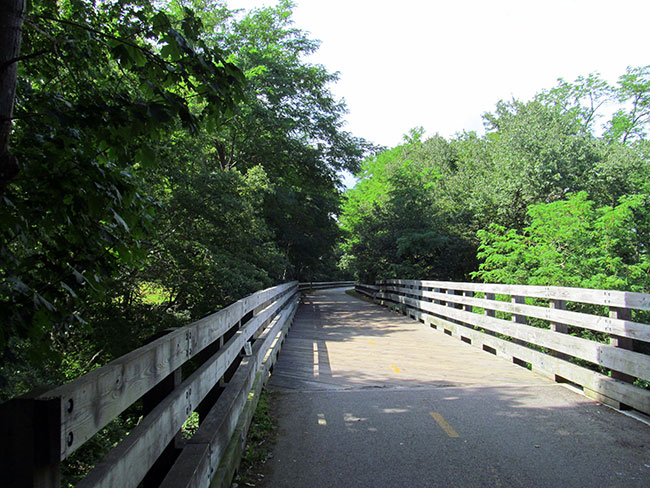 By Pi.1415926535 – Own work, CC BY-SA 3.0, Link
90. Windsor, CA

Population: 27,555
89. Trophy Club, TX

Population: 12,166
88. Alexandria, MN

Population: 13,568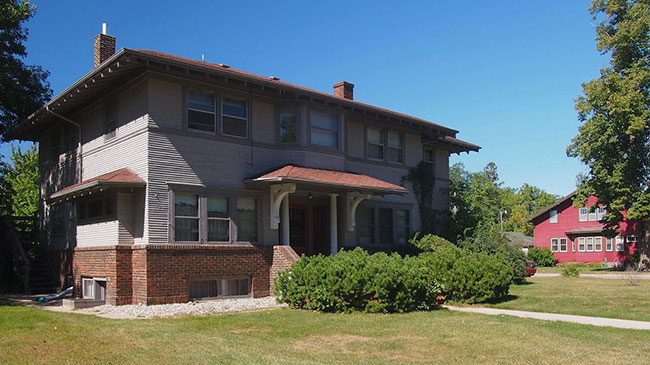 By McGhiever – Own work, CC BY-SA 3.0, Link
87. Jackson, WY

Population: 10,529
86. Durango, CO

Population: 18,503
85. Madison, NJ

Population: 16,072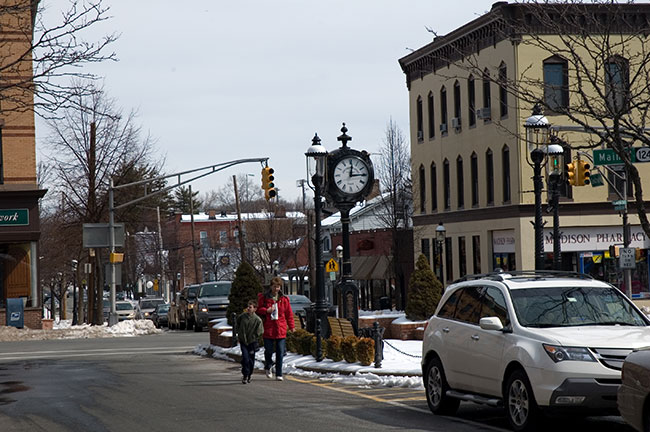 "I have been a resident since my parents moved to Madison when I was five years old. What attracted the Conley family to Madison so many years ago is what still is attracting families today: Train access to NYC; cultural opportunities through a strong arts community, Drew University and the Shakespeare Theatre of NJ; a thriving downtown; great schools; beautiful neighborhoods and a sense of community."
– Mayor Robert Conley
84. Pooler, GA

Population: 23,744
83. Garner, NC

Population: 28,776
"Garner offers a great overall quality of life in one of the country's most desirable regions to live, work and raise a family. We have great schools and amenities, and we have a warm, hometown feel that people love.
We're also a convenient 10-minute drive to downtown Raleigh, which seems to be on everyone's list these days as one of the top five or so best cities to be. Despite everything Garner has going for it, we remain a great deal. We're still a little bit of a secret for savvy people who are 'in the know.' Housing remains very affordable, and there is a good range of housing options for individuals and families."
– Rick Mercier, Communications Manager
82. Red Bluff, CA

Population: 14,076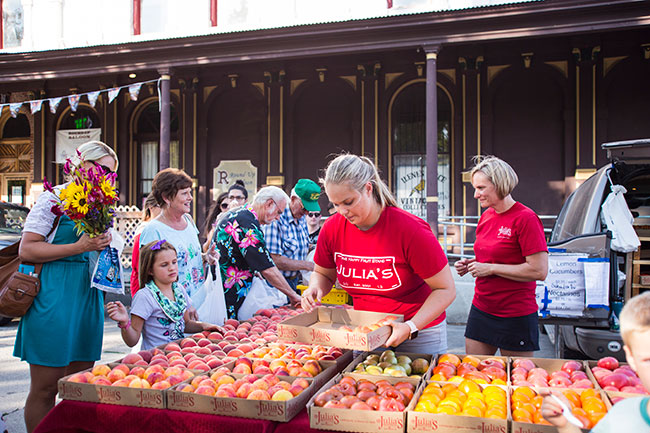 Stay and play in Red Bluff, Tehama County California Adventure is tops in Tehama County where you can enjoy outdoor living year-round. Teeming with parks, lakes, and rivers, Tehama County is a go-to destination for hunting, fishing, boating, horseback riding, camping, and hiking. "It's a great community," remarked Dave Gowan, the chief executive officer of Red Bluff-Tehama County Chamber of Commerce. "The weather is wonderful." Real Estate is excellent compared to other Northern California areas. Our downtown area is strong and progressive. Our businesses provide many services for the community as well as for visitors."
81. Newcastle, WA

Population: 11,567
80. Fayetteville, GA

Population: 17,519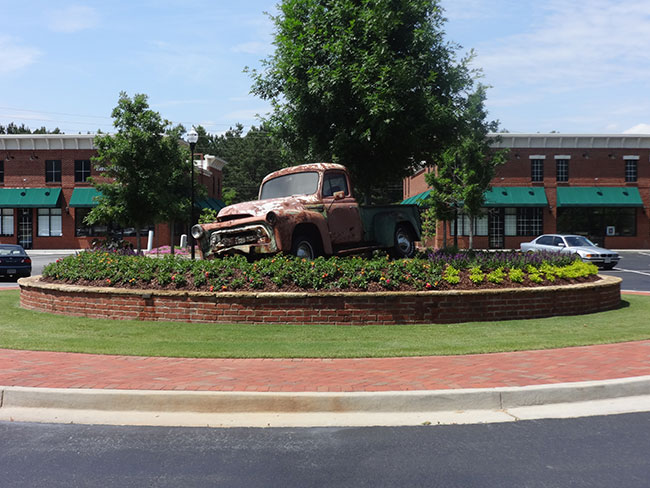 By Michael Rivera – Own work, CC BY-SA 4.0, Link
79. Malvern, AR

Population: 10,941
78. Lebanon, NH

Population: 13,513
77. Amherst, MA

Population: 37,819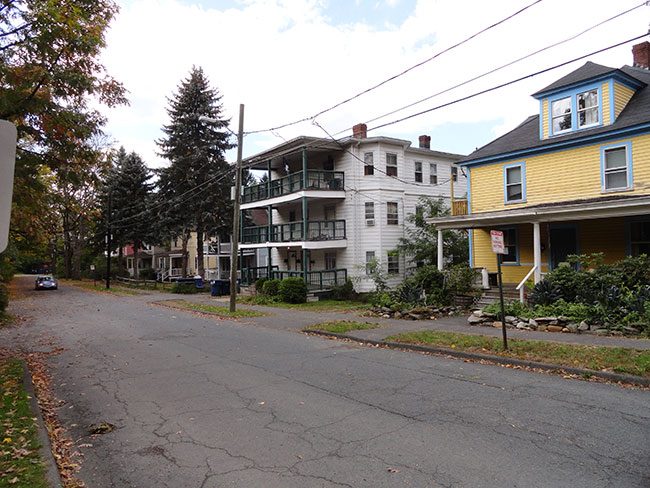 By Kevin Rutherford, CC BY-SA 4.0, Link
76. New Franklin, OH

Population: 14,149
"New Franklin is the last frontier in Summit County. There's plenty of rural room to live and grow a family."
– Mayor Al Bollas
75. Mankato, MN

Population: 41,720
74. New Milford, CT

Population: 28,142
73. Oro Valley, AZ

Population: 43,781
72. Burlington, VT

Population: 42,260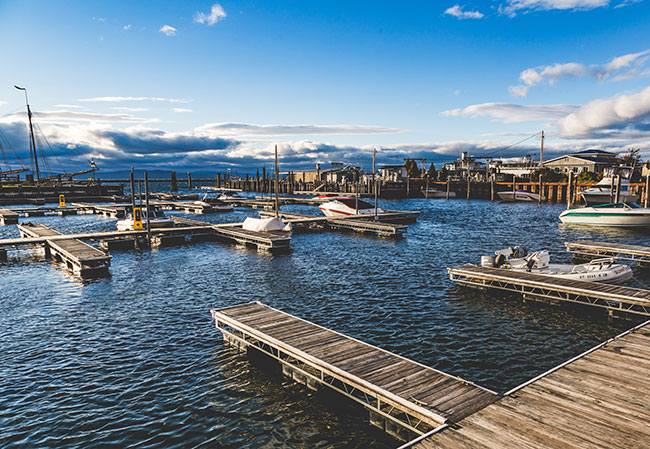 By Tony Webster from Minneapolis, Minnesota – Burlington, Vermont Waterfront, CC BY-SA 2.0, Link
71. Charlottesville, VA

Population: 46,597
70. Coppell, TX

Population: 41,360
69. Leander, TX

Population: 42,761
"Leander has a total population of 52,606 in 2017, nearly doubling in size since 2010. Leander's rapid growth is driven by a low cost of living — four percent lower on average than other areas in the Greater Austin region — an award-winning school district, commuter rail access to downtown Austin, and convenient toll road access into the center of Austin's retail and business districts. The city also benefits from its close proximity to the Texas Hill Country and Lake Travis."
– Mike Neu, Public Information Officer
68. Pella, IA

Population: 10,255
67. Sedona, AZ

Population: 10,397
66. Muskego, WI

Population: 24,882
65. Golden, CO

Population: 20,696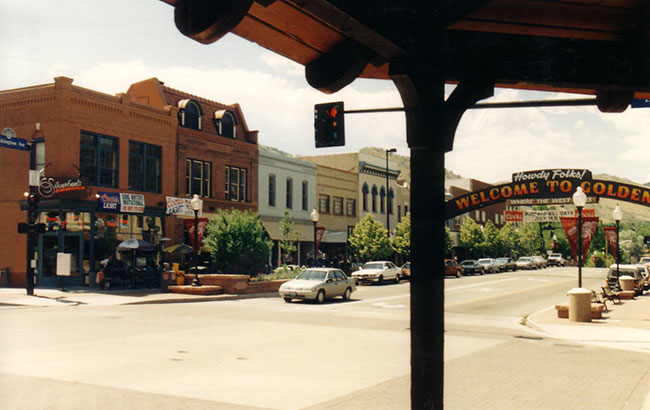 By Roman Eugeniusz, CC BY-SA 3.0, Link
64. Carlisle, PA

Population: 19,162
63. Berkley, MI

Population: 15,272
62. Kennesaw, GA

Population: 33,627
"Kennesaw is a thriving, progressive community offering small town charm with big city amenities. Founded in 1887 and located 25 miles northwest of Atlanta, this growing city of over 35,000 residents has a unique and rich history as well as an exceptional quality of life and a strong focus on family values.
You'll find a wide range of attractive, well-maintained neighborhoods as well as a vibrant, emergent down­town. Flourishing businesses blend seamlessly with parks and green spaces as well as a variety of shopping and dining options. Our area residents also enjoy outstanding academic options at every grade level; Kennesaw State University, Georgia's third largest university, is located two miles from downtown."
– Pam Davis, Communications Director
61. Traverse City, MI

Population: 15,479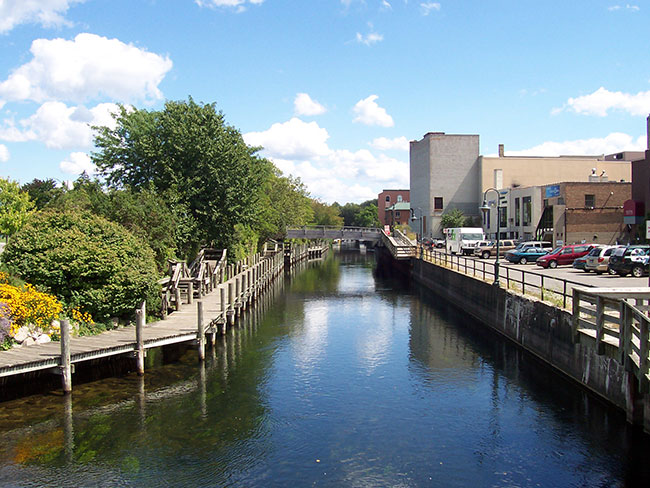 By Iulus Ascanius at English Wikipedia – Transferred from en.wikipedia to Commons by Xnatedawgx using CommonsHelper., Public Domain, Link
60. Emporia, KS

Population: 24,816
59. Cary, IL

Population: 18,271
58. Keller, TX

Population: 46,646
57. Clawson, MI

Population: 11,970
"Clawson is a small, family-friendly city where you can walk to the library, school, restaurants, and shopping from your home. Traditional events like the 4th of July parade and fireworks, Car show on Main Street, Farmers Market, Trick or Treat Trail at the City Park and many more events bring neighbors together.
We have a magic store, a candy store, a comic book store, resale shops and Michigan's only harp store along with many other interesting sites. We are always ranked as one of the safest cities in Michigan and one of the hottest real estate deals in the area. We have free parking in our business districts. You are welcome in Clawson!"
– Mark Pollock, City Manager
56. Miami Lakes, FL

Population: 30,873
55. Clinton, UT

Population: 21,672
54. Enumclaw, WA

Population: 10,669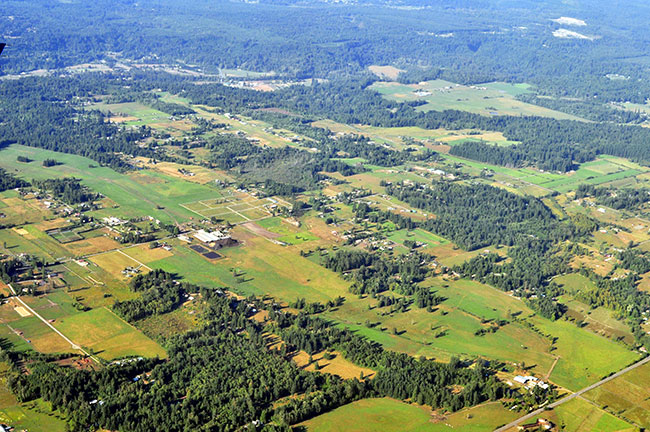 By Joe Mabel, CC BY-SA 3.0, Link
53. Deer Park, TX

Population: 33,782
52. Williamsburg, VA

Population: 15,052
51. Seabrook, TX

Population: 11,952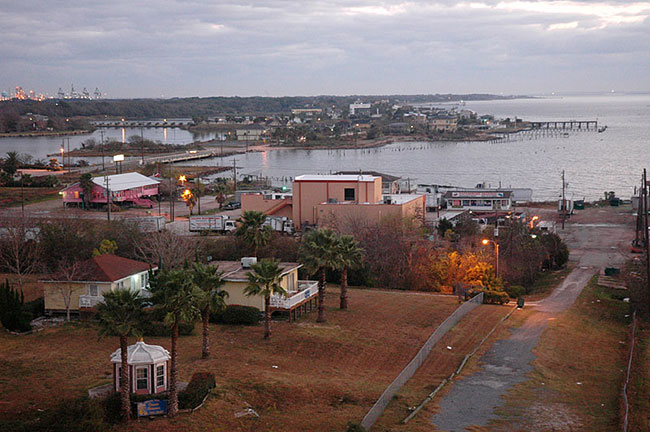 By No machine-readable author provided. Railgun~commonswiki assumed (based on copyright claims). – No machine-readable source provided. Own work assumed (based on copyright claims)., CC BY-SA 2.5, Link
50. Maple Valley, WA

Population: 22,684
49. Walla Walla, WA

Population: 32,132
"Over the years, Walla Walla has earned a fantastic reputation worldwide for its wine, food, natural beauty, and downtown. And the city is only getting better. Our community is growing, and we're thrilled that so many people are seeking to share in the wonderful quality of life we enjoy here. Every day's a beautiful day in Walla Walla!"
– Nabiel Shawa, City Manager
48. Sahuarita, AZ

Population: 25,259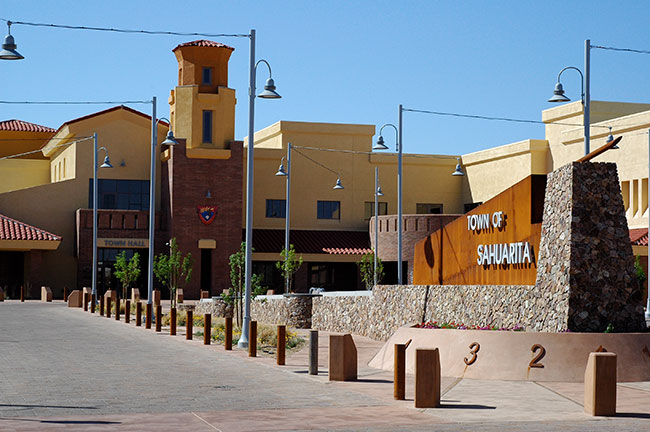 By Musides at English Wikipedia, CC BY-SA 3.0, Link
47. Newark, DE

Population: 33,398
46. Erie, CO

Population: 22,803
45. Hewitt, TX

Population: 14,322
"Hewitt is a great community in which to relocate. It combines affordability with close amenities, great schools, beautiful parks, and much more."
– Katie Allgood, Managing Director of Administration
44. Huron Charter Township, MI

Population: 15,879
"Home to Lower Huron, Willow and Oakwoods Metroparks, Huron Township boasts numerous miles of linked bike paths and kayaking courses as well as a multitude of other recreational opportunities including fishing, golf, and a family aquatic center.
The October Applefest featuring locally grown produce is just one of the many community events that bring families together during the year.
Conveniently located just minutes from Detroit Metro International Airport with major freeways and railways, Huron Township is a prime business development venue and is home to such leading automotive suppliers as Inergy and Brose."
– David A. Glaab, Huron Township Supervisor
43. Glastonbury, CT

Population: 34,427
42. Arcata, CA

Population: 17,974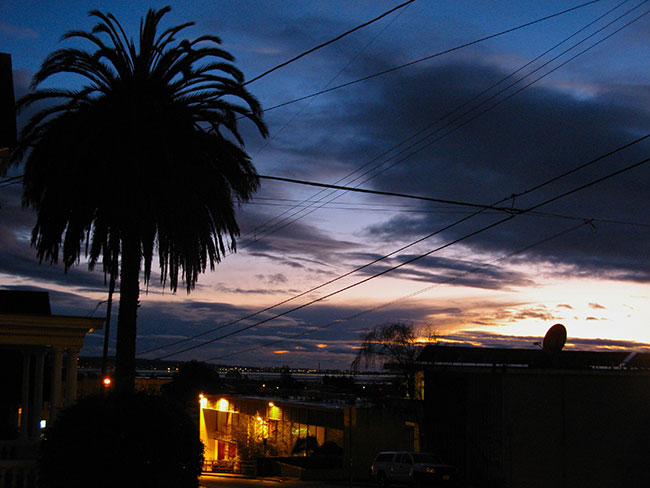 41. Morton, IL

Population: 16,287
40. Tiffin, OH

Population: 17,545
"Tiffin is a small, yet dynamic community, with a welcoming atmosphere. Our city offers a wide variety of opportunities at a great cost of living and within reach of large metropolitan areas. Downtown Tiffin is once again thriving thanks to concentrated revitalization efforts, economic development is strong, creating jobs in all sectors and encouraging entrepreneurship, educational opportunities abound, with two university and both public and private schools, and there are more family-friendly recreational options than ever, with our budding trail system and new outdoor venue.
More than its physical aspects, Tiffin offers meaningful connections. Not everyone in Tiffin is from Tiffin, but once you're here, you're family."
– Mayor Aaron Montz
39. Sherwood, OR

Population: 19,294
38. Moody, AL

Population: 12,823
37. West Lafayette, IN

Population: 45,872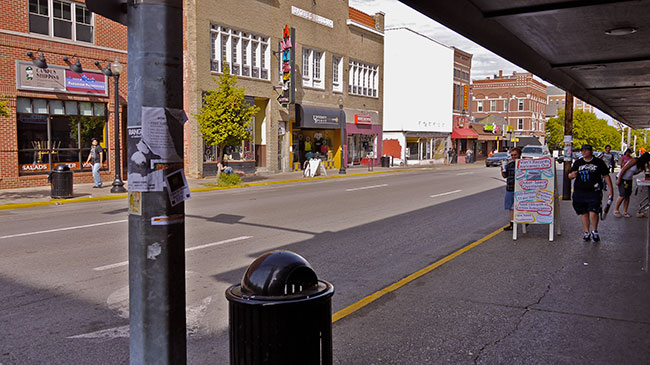 By Qsthomson – Own work, CC BY-SA 3.0, Link
36. Mauldin, SC

Population: 25,188
35. Narragansett, RI

Population: 15,868
34. Louisville, CO

Population: 20,801
33. Los Alamos, NM

Population: 12,019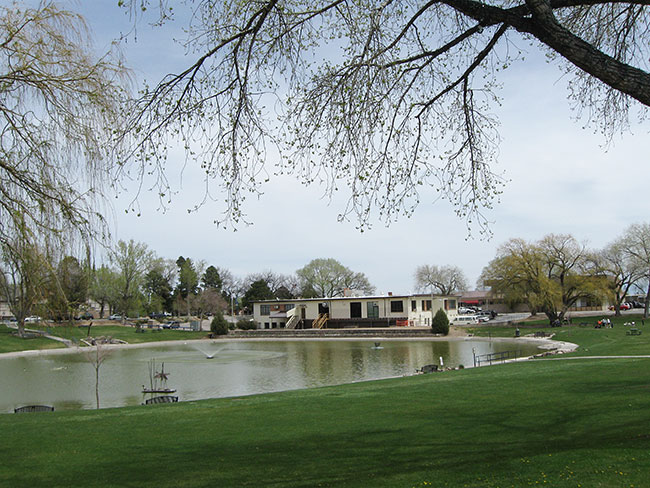 By AllenS – Own work, Public Domain, Link
32. Brecksville, OH

Population: 13,425
31. Foster City, CA

Population: 30,567
30. Farmington, MI

Population: 10,514
"It's not just that Farmington boasts the kind of outdoor treasures you'd expect to see in the foothills of the Ozarks. It's not just that it boasts terrific outdoor recreational opportunities, from the wine trails to bicycle trails, some of the best all-terrain vehicle courses to spectacular parks and golf courses to beautiful hiking and canoeing nearby.
It's that you can do these things in Farmington. It's that nothing is out of reach – in price, in location, in the size of the crowd trying to get in.
Farmington is a community with a remarkably low cost of living for all of the comforts and attractions it affords."
29. Westfield, IN

Population: 37,221
28. Onalaska, WA

Population: 17,736
27. New Britain Township, PA

Population: 11,070
26. Mt. Kisco, NY

Population: 11,103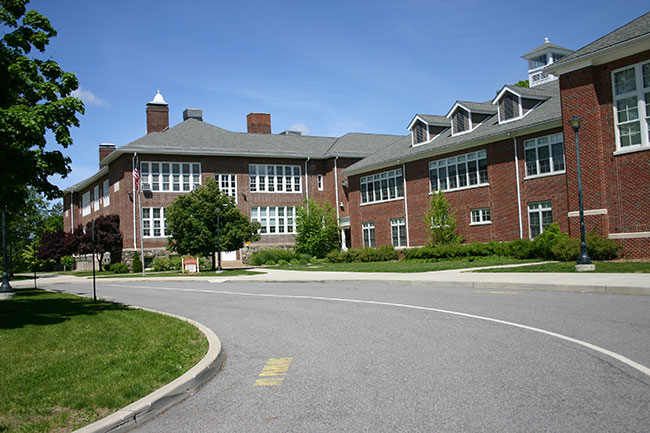 By Sonja Lovas from Newport, Oregon, USA – Mt. Kisco Elementary School, CC BY 2.0, Link
25. Madison, AL

Population: 47,959
24. Lexington, NC

Population: 19,105
"A Lexington NC native, ROBIN BIVENS: "Location: We're centrally located geographically with the beach and mountains close by, and also close to the three cities of Asheville, Greensboro, and Charlotte. Lexington also has a great highway system and ameneties similar to those of a major city."
– Robin Bivens, Lexington Tourism Authority
23. Riverview, MI

Population: 12,103
22. Johnstown, CO

Population: 15,389
21. Paducah, KY

Population: 25,145
"When I moved to Paducah, Kentucky 17 years ago, I was impressed with its bustling downtown, beautiful floodwall murals, and its location at the confluence of two major rivers, the Ohio and Tennessee. After living here, I have learned some of the secrets that have led to the City's success.
It's a city of about 25,000, but during the day, the population more than triples due to being a hub for shopping, medical facilities, and businesses especially river industries.
A low cost-of-living, friendly atmosphere, and great school systems led me to make this area my home and raise my family. Another secret about Paducah is that community leaders always are looking to improve the quality of life for residents and visitors. Among its many attributes, Paducah has an impressive 1800-seat performing arts center, the designation as a UNESCO Creative City, and numerous projects underway to expand parks and greenway trails. I encourage everyone to visit Paducah. You may want to make it your home."
– Pam Spencer, Public Information Officer
20. San Luis Obispo, CA

Population: 47,536
19. La Puente, CA

Population: 39,816
18. Castle Rock, CO

Population: 48,231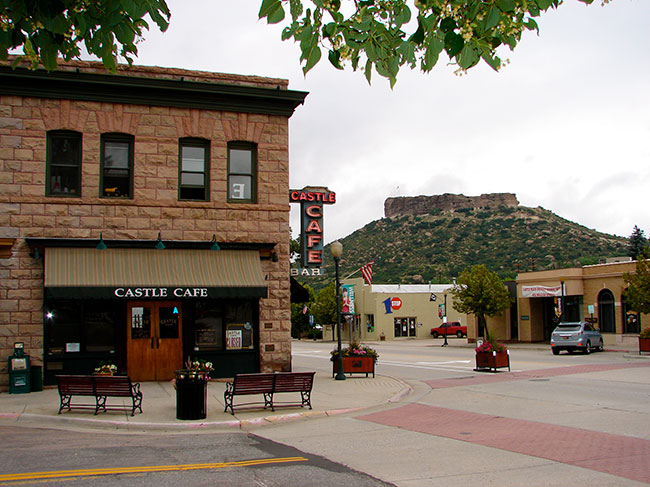 By Smallbones – Own work, Public Domain, Link
17. Huntley, IL

Population: 26,611
16. Port Angeles, WA

Population: 19,833
15. Gardner, KS

Population: 21,110
"I am gratified to hear that Gardner was identified as being one of the most popular towns under 50,000 in population, but I'm not surprised. Gardner is consistently ranked as one of the safest and most peaceful towns in Kansas.
In addition, our Parks & Recreation Department is award-winning, our city is affordable, and we exist in the fastest growing section of the fastest growing county in the State of Kansas. Every day is a great day when I'm in Gardner, Kansas."
– Chris Morrow, Former Mayor
14. Loganville, GA

Population: 11,674
13. Robinson, TX

Population: 11,493
12. Wylie, TX

Population: 47,701
"Since its spirited beginnings, Wylie has become one of the fastest-growing communities in the country. With a population of almost 50,000, Wylie's growth reflects a 230-percent increase since 2000.
Its quality of life and spirit of community are but two of the factors cited in Wylie's ever-lengthening list of awards and accolades. In 2015, MONEY Magazine named Wylie the 25th Best Place to Live in the Nation. Financial website NerdWallet named Wylie the No. 1 Best Small City for Families in the Nation in 2016. It's also one of the safest cities, with a crime rate that dropped by 28 percent in 2015. Security organization SafeWise and financial website CreditDonkey both named Wylie the 19th Safest City in Texas in 2016. Realtor.com named Wylie the second Best Suburb in the U.S. in 2017."
11. Bella Vista, AR

Population: 28,406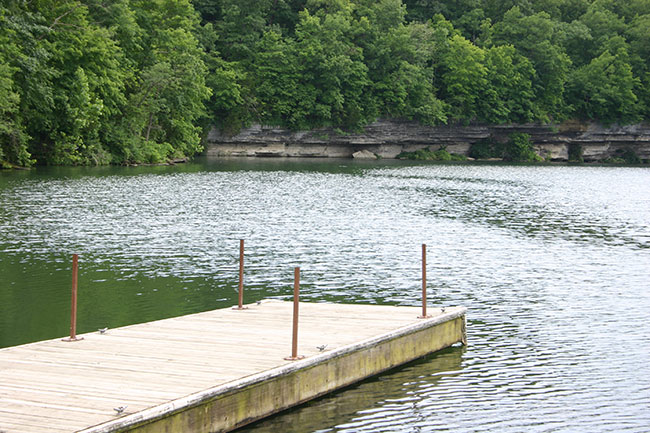 By Michaelkrewson at English Wikipedia – Transferred from en.wikipedia to Commons by Premeditated Chaos using CommonsHelper., Public Domain, Link
10. North Ogden, UT

Population: 18,791
9. Firestone, CO

Population: 12,917
8. Los Alamitos, CA

Population: 11,636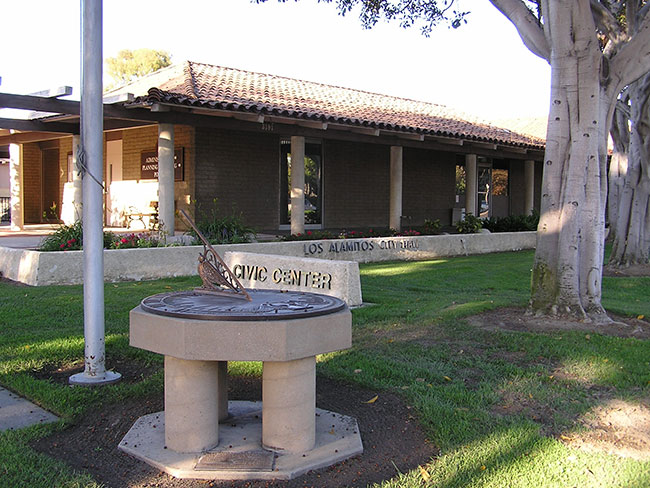 By user:Epolk – Own work, CC BY-SA 3.0, Link
7. Marquette, MI

Population: 20,570
6. Bardstown, KY

Population: 13,227
"Home to dozens of locally-owned restaurants and shops. More than 300 buildings are on the National Register of Historic Places, with nearly 200 in the downtown district.
Bardstown is rich in religious heritage attractions, including the Basilica of St. Joseph Proto-Cathedral, the first Catholic cathedral west of the Allegheny Mountains, and the Abbey of Gethsemani. Founded in 1780, Bardstown is Kentucky's second-oldest city. In 1789, bourbon was discovered by Baptist minister Elijah Craig."
5. Northampton, MA

Population: 28,483
4. Morgantown, WV

Population: 30,855
"Morgantown has it all. With the extraordinary land of natural beauty to play on, picturesque scenery, local flavor, ample nightlife, Mountaineer passion and friendly folks–it's no wonder it's called, "Almost Heaven." There is always something new to explore with the many hidden gems and one-of-a-kind events offered throughout the year. The neighborly locals will treat you like you're one of their own. The town bleeds gold and blue, so whenever you hear "Let's Go" be ready to yell, "Mountaineers!"
– Susan Riddle, Executive Director of Greater Morgantown Convention and Visitors Bureaupecialist
3. Danville, VA

Population: 42,082
"We are focused on making Danville a more desirable place to live. That starts with a strong economic development program that makes sure there are opportunities for people to get a good job or build a business of their own.
It also involves creating the kind of quality life that people are looking for when locating in a community. For example, we've invested in an outstanding 11-mile long river walk trail that connects parks from practically one end of the city to the other. We also have a variety of housing options available including high-end downtown lofts in our historic River District, grand historic homes in our Old West End historic district, and traditional single-family neighborhoods throughout the city."
– Ken Larking, City Manager
2. Zionsville, IN

Population: 26,784
1. Winchester, VA

Population: 27,284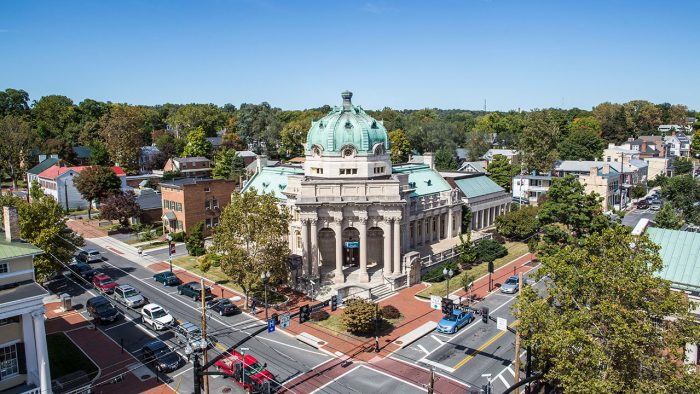 "Winchester is a small, charming and historical independent city located within a large more rural county. Winchester serves as the regional hub for shopping and dining and is known as a great place to raise a family, start a business and retire.
It offers many big-city amenities such as fine dining and a walkable downtown without sacrificing its small-town feel. The historic architecture is unique and well-preserved and our history dates back to the 1700s. George Washington came here when he was 16 as a surveyor (his office is now a museum) and was elected to his first political office in Winchester. Winchester is the childhood home of country music legend Patsy Cline (her home is now a museum) and jazz musician John Kirby. Stonewall Jackson spent some time in Winchester (another museum) and there is a legend that the city changed hands 72 times during the Civil War because of its strategic location (check out the 1840 Courthouse Civil War Museum).
There is much more to Winchester than you would see at first glance and it's a great place to be."
– Amy Simmons, Communications Director
Be proud! Share the "Popular Small City Destination" badge on your site. Just cut and paste the code snippet below.