Golden State Exodus: The moveBuddha 2021-2022 California Migration Report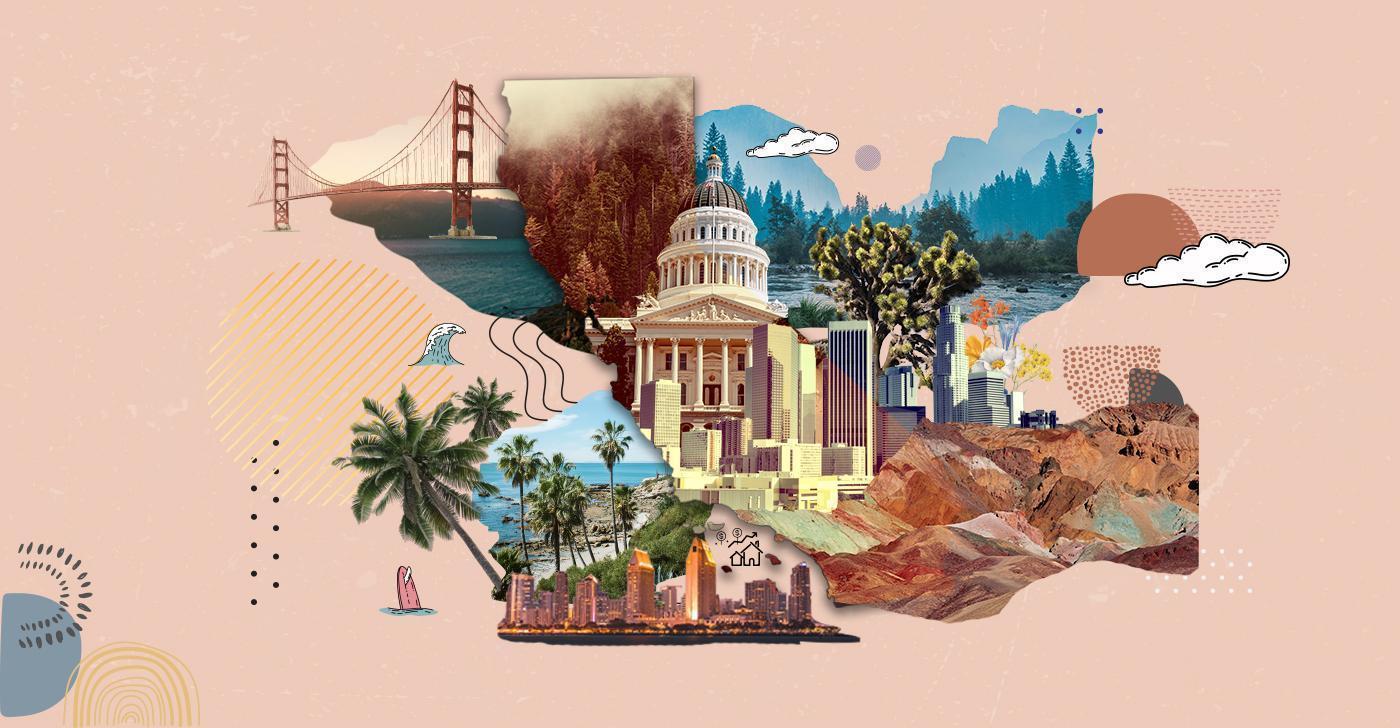 For more than a century, California has been a literal Golden State.
Newcomers through the years have come for the economic promise that California represented, from striking it rich in the gold rush to getting discovered by a movie agent at a soda counter.
It nurtured depression-era Oakies escaping the dust bowl with its mild climate and fertile land. And more recently, it fed the dreams of tech entrepreneurs seeking a share in the more than 20% of American venture funding to launch their businesses.
While dreams of life in California aren't likely to fade, the numbers show that the exits from the state are on the rise and it's not just tech companies headed out.
With the country's widest gap between middle- and upper-class earners, many individuals are finding a new reality: prosperity means moving elsewhere.
We wanted to mine more details on California's exodus, so we looked at all of our data on moves in and out of the Golden State to find out which residents are moving, where they're going, and then looked to the U.S. Census to uncover which cities are shrinking fastest.
Table of Contents:
Big Takeaways
2022 data for state-to-state moves shows that of California moves, for every 37 moves in there are 100 out. (Only New Jersey is seeing greater outflow.)
The top states welcoming Californians in 2022 are Texas, Florida, and Washington.
5 top cities to move to in 2022, in this order: #1 Austin, #2 Seattle, #3 New York, #4 Denver, and #5 Las Vegas.
4 Texas cities land in the top 20 to move to in 2022.
The 2 most searched routes out of California are from San Francisco and Los Angeles, both destined for New York City.
Malibu is one of the fastest shrinking cities (#4 of mid-size cities).
Almost all of the fast-declining large Californian cities from this past decade have seen home values nearly double since 2010.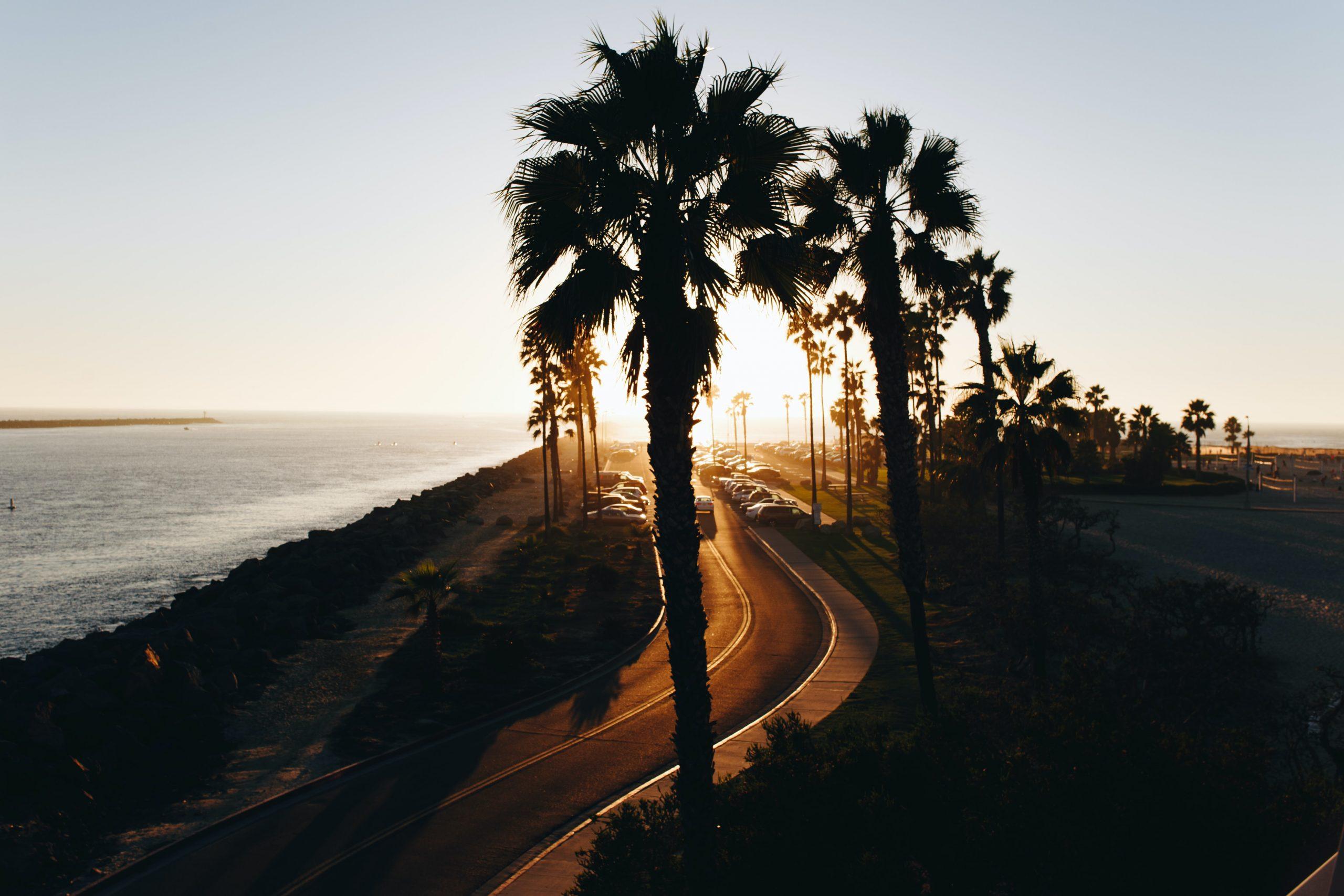 1. California Rush (Out): Not a boom season
Most booms expect a bust, but California's loss is a brand new trend. Until 2010, the state's population had been expanding steadily for over a century, powered by booms in agriculture, gold, and international immigration. Its superstar status really took off during the Great Depression, when it overtook other growing states and never looked back.
Until recently.
The latest data shows that more and more Californians are dreaming of leaving, and actually choosing to do so.
According to U.S. Census data, four California counties saw the highest population declines in the nation from April 2020 to July 2021. Collectively, #1 Los Angeles, #6 San Francisco, #7 Santa Clara, and #9 Alameda counties lost 330,777 residents. That's nearly the equivalent of the entire country of Iceland.
Two counties were on the list of those with the highest percentage decline: #2 San Francisco at 6.7%, and #5 San Mateo at 3.5% decline.
2022 moveBuddha data shows California still seeing massive outflow
We analyzed over 240K search queries for state-to-state moves in 2022 and California's losing trend continues.
The Golden State has the 2nd worst in to out ratio in the country.
That means there were many more searches for moves out of state than in, about 37 moves in for 100 moves out. That reflects what we're seeing in other polls, that more than half of California residents are considering a move out of state.
| | |
| --- | --- |
| State | In-to-Out Move Ratio |
| New Jersey | 34 to 100 |
| California | 37 to 100 |
| Illinois | 42 to 100 |
| New York | 47 to 100 |
| Maryland | 49 to 100 |
Where are they all going?
When Californians pull up roots, they're heading to places like #1 Texas, followed by #2 Florida and #3 Washington. Together, those states account for over 31% of Californians' moves.
Colorado, North Carolina, New York, Tennessee, and Arizona also each account for over 4% of California's outbound moves. In other words, half of Californians' moves out of state end at one of these eight destinations.
It could be that California's high cost of living makes multiple other states attractive for those looking to relocate. According to the Public Policy Institute of California, residents moving out tend to be less affluent than incoming residents, suggesting that high housing costs and taxes could be the primary factors in the exodus.
Middle- and low-income earners considering a move away from California should find Texas and Florida to become appealingly affordable destinations. According to cost of living data, Texas' housing cost index is 83.3 (109.4 is average) whereas California's is 192.7. Even Washington affords significant housing savings (116.7), and as a bonus, there's no state income tax.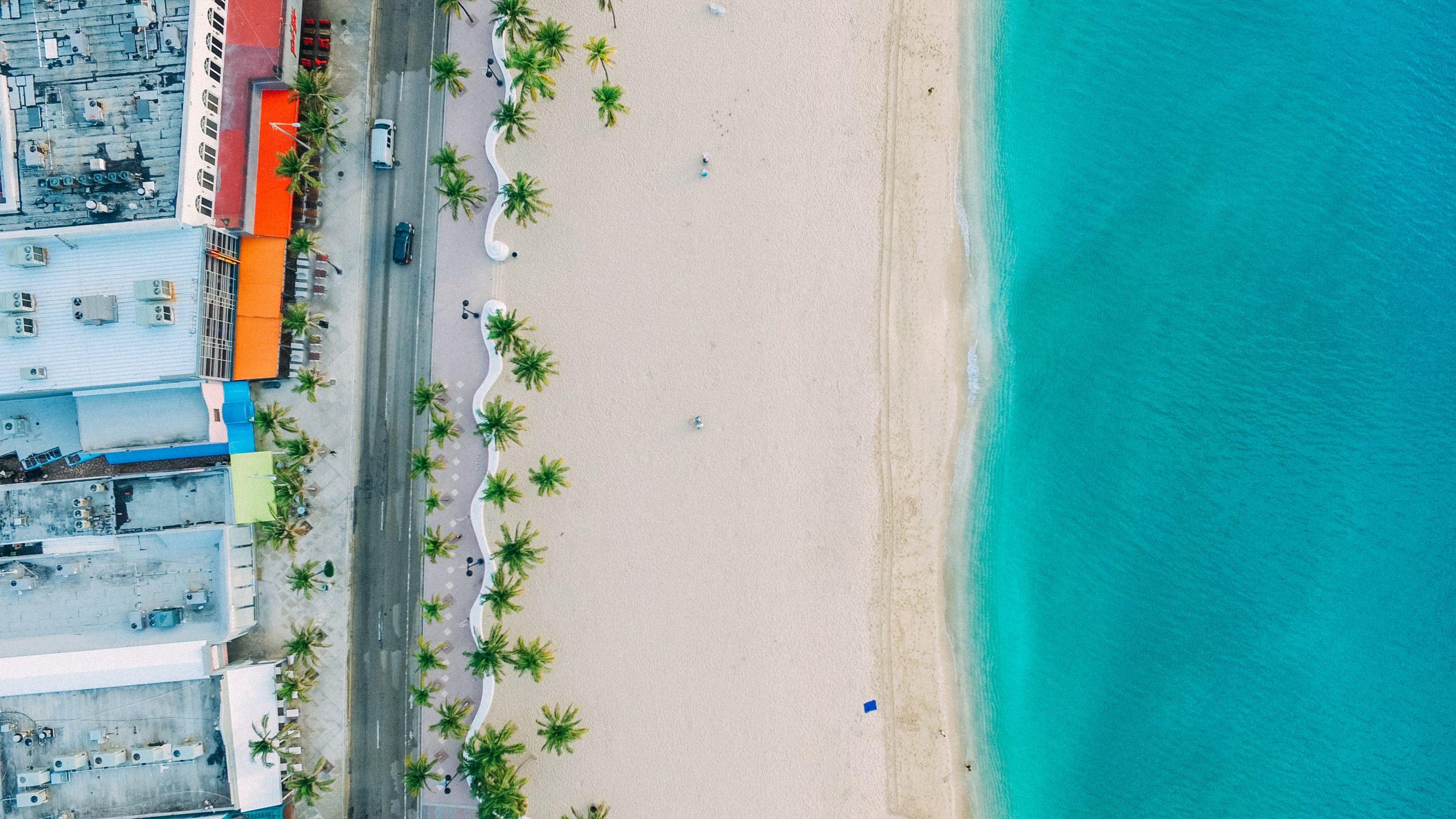 2. 2022 Forecast: Data shows Huntington Beach is the Least Popular California City, Followed by Costa Mesa, Torrance, and Corona
We crunched the latest 2022 moveBuddha data in three ways:
Looked at a basic in-to-out ratio. This means we divided net inflow by outflow to compare the cities that were most and least popular, even amidst a general trend toward statewide outflow. Which cities attract the most residents even though they lose most of them? Which cities have rock bottom outflow, even though they're attracting few newcomers? That gives us a deeper understanding of which cities are truly driving out-migration.
Analyzed over 16K California-specific queries to find the 20 most popular cities to move to when leaving California.
Pulled out the most popular moving routes of all moves from California to out-of-state destinations.
Everyone is leaving the LA & San Francisco areas. Is anyone still moving to California?
When we analyze our moveBuddha numbers, we use an in-to-out ratio to understand which cities are seeing much more inflow compared to outflow.
That lets us see which cities are losing many more residents than they're attracting (and vice-versa).
In California, outflow dominates.
Of the 42 cities in our dataset, with at least 50 queries for moves in and 50 for moves out, only 4 cities saw positive inflow.
Of the 42 cities in the data set, these are the ones where there are way more moves out than in:
Ranked
by highest
outflow

City

1

Huntington Beach

2

Costa Mesa

3

Torrance

4

Corona

5

Anaheim

6

Santa Barbara

7

Glendale

8

Burbank

9

San Mateo

10

Long Beach

11

Walnut Creek

12

Murrieta

13

Riverside

14

Fresno

15

Temecula

16

Elk Grove

17

Roseville

18

Santa Clara

19

San Jose

20

Irvine
Topping the list are Orange County and LA County cities.
Anaheim's misfortune could be because of Disney's 2021 decision to move 2,000 employees from California to "business-friendly" Florida. However, high outmigration in the surrounding cities could also indicate rising housing costs and long commutes are to blame.
Searches into Palo Alto are 50% more than for those out
According to our data for 2022, 4 standout cities are welcoming new residents:
Palo Alto
Palm Springs
Santa Monica
Mountain View
Palo Alto and Mountain View are Silicon Valley cornerstones.
Even if Palo Alto is losing Tesla, Apple, and Hewlett Packard headquarters to Texas, you'll still find Google, Facebook, and Stanford University nearby, as well as their employees.
Palm Springs and Santa Monica aren't so different than Silicon Valley cities: they're also located in high-income areas and are less impacted by the wealth gap that has made housing unaffordable for the middle class.
Californians are especially moving to Austin, Seattle, and New York City in 2022.
20 Most Popular Out of State Destinations for California moves:
Rank

City, State

1

Austin, Texas

2

Seattle, Washington

3

New York, New York

4

Denver, Colorado

5

Las Vegas, Nevada

6

Houston, Texas

7

Portland, Oregon

8

Dallas, Texas

9

Chicago, Illinois

1

0

San Antonio, Texas

11

Charlotte, North Carolina

12

Nashville, Tennessee

13

Atlanta, Georgia

14

Washington, District of Columbia

15

Honolulu, Hawaii

16

Miami, Florida

17

Boston, Massachusetts

18

Phoenix, Arizona

19

Orlando, Florida

20

Colorado Springs, Colorado
By the number of moves alone, the cities that saw the biggest gains from California's exodus are #1 Austin, #2 Seattle, #3 New York, #4 Denver, and #4 Las Vegas.
Californian movers aren't always settling in areas with more affordable housing. In fact, many are trading the beach for New York City, finding a sliver of extra space for their money without giving up the culture and restaurant scene of a megapolis.
Four Texas cities land in the top ten: #1 Austin, #6 Houston, #8 Dallas, and #10 San Antonio. These Californians aren't giving up the sun, they're just following the 114 businesses that have left California for some southern hospitality in the Lone Star State.
New York City is Particularly Popular for Those Leaving LA and San Francisco
Are tech company workers given the opportunity to work remotely more likely to set up shop in connected, tech-friendly cities?
Are big-city families looking for sprawling suburbs with low housing costs?
We looked at the most searched move routes out of California. Here are the most popular origin and destination city pairings:
| | |
| --- | --- |
| Rank | From X to X  |
| 1 | From San Francisco to New York, NY |
| 2 | From Los Angeles to New York, NY |
| 3 | From El Cajon to Charlotte, NC |
| 4 | From Los Angeles to Seattle, WA |
| 5 | From Los Angeles to Austin, TX |
| 6 | From Escondido to Ellicott City, MD |
| 7 | From San Francisco to Austin, TX |
| 8 | From Los Angeles to Portland, OR |
| 9 | From San Diego to Seattle, WA |
| 10 | From Los Angeles to Chicago, IL |
Los Angelinos and San Franciscans are looking to New York, Seattle, and Austin. All are tech hubs with plenty of jobs suited to those ready to make a switch during the Great Resignation.
Although New York, like other pricy coastal cities, has registered population losses since the pandemic, it brought in more cryptocurrency funding than California in 2021, flexing its tech muscles as a hub for startups. All three cities have courted tech companies and remain strong labor pools for tech employees.
Inland San Diegans are more adventurous. They're heading for lesser-known Charlotte, NC, and Ellicott City, MD.

Ellicott is a historic town within range of both Washington, D.C., and Baltimore that landed on Money magazine's top places to live list in 2021. Charlotte, too, gets kudos for the quality of life and has been growing since the pandemic's reshuffle favoring smaller southern cities. Along with San Diego, Baltimore and Charlotte have ties to the biotech industry, including a new pharmaceutical plant that could be enticing movers to Charlotte.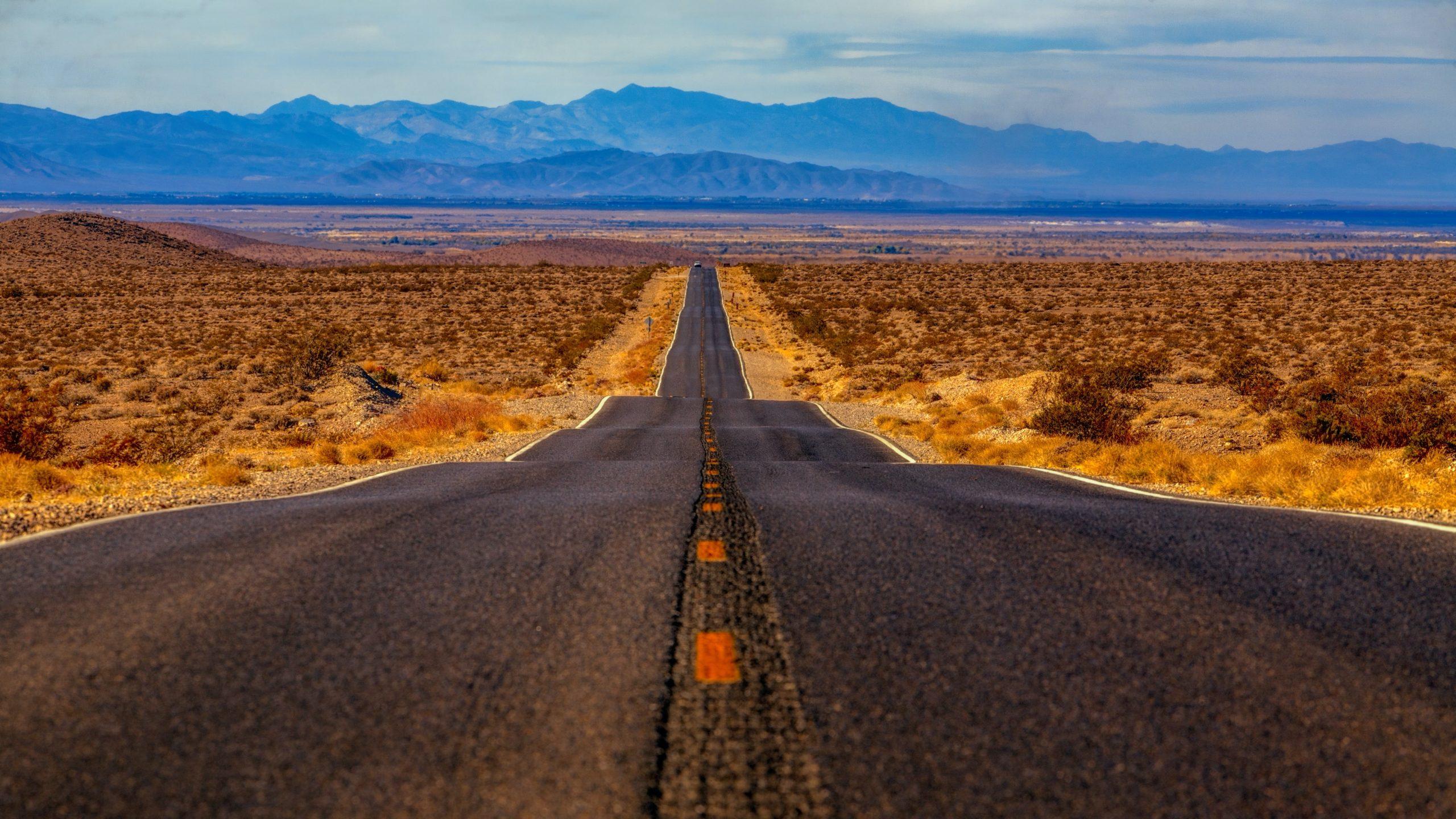 3. Fastest-declining California cities are Torrance, Susanville, and Tehama
To get a deeper sense of trends even before the pandemic, we dove into U.S. Census data from 2010 to 2020 to find cities experiencing decline across population categories.
That lets us focus on small cities that might be losing more residents per capita than California's biggest cities, but weren't being noticed because of their small overall numbers.
Our three categories are as follows:
Large: 100K+
Mid-size: 10K-100K
Small: <10K
Using percentage decline as a measure, we found the cities leading the California exodus.
Here are the top cities in each category, mapped (you can hover over each spot for more details):
Here are some patterns we noticed:
The Los Angeles metro area is the biggest loser, with the bulk of medium and large city population losses centered the City of Angels in #1 Torrance, #2 West Covina, and #3 Inglewood.
6 of the 10 fastest shrinking large cities are located in Los Angeles County. Affordability could be one reason why, since 5 of those 6 saw home prices double since 2010.
Mid-size cities also see large losses around Los Angeles, around already expensive enclaves. They also lost out in rural prison towns like #1 Susanville and #2 Avenal.
#1 Tehama, and other small cities in the rural northeast corner of the state, have the biggest small-city losses.
Large cities: Los Angeles' Large Suburbs are Shrinking Fastest
Because the counties shrinking the most in the U.S. census between 2020 and 2021 included Los Angeles, and Bay Area counties San Francisco, Santa Clara, and Alameda counties, we assumed the biggest declines of the last decade would be large Bay Area cities.
That wasn't the case.
In fact, Los Angeles' large cities carry the bulk of outbound moves, with six of the top ten shrinking large cities in Los Angeles County, and none of the top ten located in those Bay Area counties (though Santa Rosa is located north of the city).
Los Angeles area cities #1 Torrance and #2 West Covina take top spots.
While it's not clear exactly why residents are moving, both cities have seen housing costs soar since 2010, when an average home in Torrance cost $614,071. Its now $1,180,114. Increases in the cost of housing are even worse in West Covina — homes there have more than doubled since 2010.
Both have more affordable rent than nearby counties Ventura or Orange counties, but that's little consolation: the average $2,044 2-bedroom apartment in Torrance is more than the recommended one-third of the average income of $68,272 (broken down monthly to $5,689), making it unaffordable for the average resident.
Torrance's skyrocketing housing costs are still a bargain compared to the other large cities losing the most residents: six of the top ten have seen housing prices more than double since 2010. Your most affordable bet is #4 Palmdale, where $484,638 can still buy you an average home. Though that's nearly $200,000 less than the other cities on this list, Palmdale's home prices increased more than any other city from 2010 to 2022.
Mid-size cities: Expensive Enclaves and Prison Towns are Both Shrinking
There are two dominant patterns in the mid-size city category.
First, mid-size prison towns are losing residents. #1 Susanville, #2 Avenal, #3 Tehachapi, # 6 Coalinga, and #8 Chowchilla are dominated by prison workers and incarcerated Californians.
Susanville's prison faces closure, threatening the town's survival since much of its employment comes from prison operations. Reeling from job loss, some residents pulled up stakes when faced with the destructive Dixie wildfire in the summer of 2021.
Shrinking populations may also be tied to Governor Gavin Newsom's pledge to reduce California's prison budget, sentencing reforms, or to pandemic releases and reduced prison populations since prisoners are often counted as residents wherever they are incarcerated.
Second, high-priced Los Angeles enclaves are losing residents. #4 Malibu, #7 Hermosa Beach, and #10 Sierra Madre are all intensely developed urban enclaves with average home prices of $1.4M and more. Home prices haven't scared residents away since they started out high and couldn't soar much higher.
But other problems threaten these populations.
In Malibu, beaches have disappeared under ever-increasing tides.
Over in Hermosa Beach, scientists predict the loss of the shoreline over the next century.
Mountainside Sierra Madre faces wildfires.
Both coasts and mountain communities are losing ground due to climate change as their most appealing landscapes become liabilities — Malibu has both. Nestled in between the Pacific ocean and the Santa Monica Mountains, it's environmentally precarious. And California's increasing homelessness problems mean the small city is sharing its limited land with more and more unhoused neighbors, who often make campfires in the canyons.
For mid-sized cities, quality of life threats come from more than just housing affordability.
Small cities: 9 of 10 Shrinking Small Cities are in the Rural Northeast
California's fastest shrinking rural towns like #1 Tehama, #3 Loyalton, #4 Alturas, #5 Weed, #6 Portola, #7 Dunsmuir, #8 Tulelake, #9 Mt. Shasta, and #10 Dorris are tucked into the northwest corner of the state.
#1 Tehama lost more than 13% of its population from 2010 to 2020. Though home values here have risen 26% since 2020, cost-of-living rises and the loss of tech giants aren't to blame. The average home price comes in at $231,268 and the average price of a 2-bedroom apartment is under $1,000, less than half of what it is in Los Angeles County.
Instead, it's the loss of well-paying jobs, say some rural California advocates, which has sparked a loss of young people to bigger cities and other states.
California Reimagines Itself for a Post-Pandemic World
California's losses come after a century of booms that ensured the wealth and prosperity of towns from Sutter's Mill to San Diego. But in recent years, prosperity hasn't been shared by all. The unequal distribution of wealth is the fourth-worst in the nation, leading many to believe their fortunes might be better elsewhere.
At first, Californians didn't sound the alarm. The overall economy, after all, was growing, and lost incomes were offset by newcomers with higher educations, working in tech.
But a state with unsustainable costs, both to live and to do business, can't attract workers or retain businesses. Since 2018, there have been hundreds of companies that have left California, many for states like Texas.
Our data shows that the cities around Los Angeles bore the brunt of the losses amidst plunging affordability.
Ultimately, California is entering a new, post-boom era with shrinking numbers and mounting costs. Can the state strike gold again? Whatever solutions Californians find to support residents and attract new growth, they'll need to call on their history of innovation to find ways to share it more equally among residents, making for a more sustainable future.
4. Sources & Methodology
This report primarily uses a combination of U.S. Census Bureau data and moveBuddha proprietary data. For understanding the cost of area homes we use Zillow's Home Value Index and for rent data, we referred to California Housing Data.
moveBuddha proprietary data:
This data was collected from January 1, 2022 through May 4, 2022 capturing searches by individuals who were either planning to move themselves or hire a moving company in the subsequent year.
We used this data to analyze:
Section 1:
2022 State-based in-to-out move ratio, +240K queries analyzed
Most popular state for moves from California in 2022, +16K queries analyzed
Section 2:
2022 California cities in-to-out move ratio, we limited data to cities with a minimum of 50 inbound queries and 50 outbound queries for a total of 42 cities analyzed.
Most popular out-of-state cities for Californians to move to in 2022, 16K queries analyzed
Most popular routes for Californians heading out of state in 2022, 16K queries analyzed
U.S. Census Bureau — population, median income, historical population data:
Historical population totals, April 1, 2010 to July 1, 2020. To understand the methodology for devising these population estimates, please refer to the official methodology for total resident population estimates.
The median income is provided at the county level.
Zillow — Zillow Home Value Index city data:
The Zillow Home Value Index or ZHVI provides us with the typical home value within each city at a given period of time.
2022 Fair Market Rent HUD
To understand the cost of rent in the fast-growth cities, we've included California Housing Data Clearinghouse HUD Fair Market Rent for 2 Bedrooms by county. It's important to note that this is the 40th-percentile of rent prices, so will reflect prices slightly below average.
Not what you were looking for?
Check out other categories that can help you find the information you need!