Moving Experience: Marilyn's Move with SMARTBOX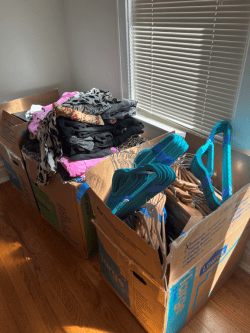 Marilyn and her husband recently hired SMARTBOX to move their household goods from Seattle to Chicago.
Getting an online quote was a piece of cake, and SMARTBOX had more dates available than some of the other service providers on our Best Moving Container Companies list. This was a game changer for Marilyn since she had only three weeks to plan her move.
As a leader in the container niche, SMARTBOX has been providing affordable moving and storage services to residential and business customers since 2002. So did SMARTBOX put all that experience to work for Marilyn and her husband, or were they underwhelmed with the company's performance?
To promote transparency and cash in on a $500 relocation stipend, Marilyn participated in our Better Moves Project by sharing her experience with SMARTBOX. In this post, we'll look at what went well on her move (spoiler alert: almost everything did), where improvements could have been made, and what she learned along the way.
Move day takeaways for anyone considering SMARTBOX
Communication: SMARTBOX communicated adequately throughout Marilyn's move, and she loved how she could do nearly everything online
Pricing accuracy and transparency: SMARTBOX's quote for two moving containers was right on the money
Professionalism: Marilyn was impressed by her delivery drivers' patience and professionalism
Timeliness: Marilyn's containers arrived in Chicago just ten days after leaving Seattle
Loss and damage: Nothing was lost or damaged on Marilyn's move
Would Marilyn use SMARTBOX again? Yes, Marilyn had a great experience with SMARTBOX
Marilyn needed help moving from Seattle to Chicago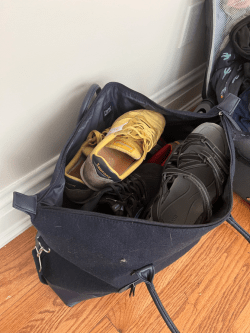 Marilyn's husband learned about a new job opportunity in Chicago less than a month before his start date.
Since they'd moved before, they knew that planning was the key to making their move as painless and affordable as possible. Marilyn focused on companies that offered flexible moving solutions and easy online quotes because there just wasn't time for in-home surveys or long-winded sales pitches from overeager customer service representatives. Thankfully, her plan worked, and she found her moving company in just one day.
Marilyn was thrilled to have found a top-notch container company with reasonable prices. Still, she and her husband were concerned about their artwork, a 65-inch flat-screen television, and a jewelry mirror (pictured below covered in bubble wrap) that needed special attention.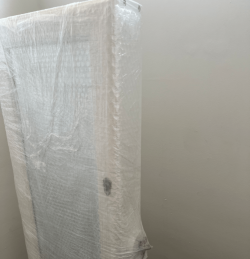 Marilyn's move at a glance
| | |
| --- | --- |
| Move date | July 22, 2022 |
| Moved from | Seattle, Washington |
| Moved to | Chicago, Illinois |
| Distance | About 2,100 miles |
| Move size | Two bedrooms, approximately 1,000 square feet |
| Moving company | SMARTBOX |
| Moving quote | $3,466 for two moving containers |
| Actual cost | $3,880 (including $414 for a crew from Two Men and a Truck to help with unloading in Chicago) |
Marilyn chose SMARTBOX for ease and affordability
With her husband's start date rapidly approaching, Marilyn relied on Yelp and moveBuddha to find suitable service providers. After preparing a preliminary budget using our moving cost calculator, she got quotes from various full-service movers and moving container companies.
With SMARTBOX, Marilyn only had to fill out a brief questionnaire before getting a quote. SMARTBOX was more expensive than U-Pack, but Marilyn liked that:
She could do almost everything online
Her quote included $10,000 of insurance
The company had the most service dates available (including ones on Sunday)
Here's how Marilyn's quotes compared:
| Moving company | Move type | Estimated cost |
| --- | --- | --- |
| Jordan River Moving and Storage | Full-service | $5,756 |
| Move Happy | Full-service | $3,600 |
| SMARTBOX | Moving container | $3,466 |
| U-Pack | Moving container | $2,601 |
Marilyn's move was shaping up nicely
With a quote she could afford from a company she felt comfortable with, Marilyn didn't wait to reserve her dates and containers.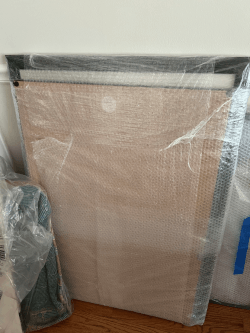 She and her husband prepared by staying organized and motivated, sourcing boxes, paper, and tape, and packing a few cartons at a time. Most of their items fit in standard cartons, but they wrapped the flat screen in bubble wrap and bed sheets and packed it in a sturdy television box from U-Haul. They protected their artwork (pictured) by wrapping each piece individually and then bundling them together.
Marilyn and her husband were willing to do the packing themselves, but they weren't thrilled about carrying boxes and heavy furniture. Luckily, they were able to round up enough friends to help with loading in Seattle, but they decided to hire movers in Chicago because there were multiple flights of stairs leading up to their new place.
Two Men and a Truck provided a quote for between $351 and $591 depending on how long the crew worked, and the company's customer service representative, Zain, put them at ease with his professionalism and attention to detail. The customer service from SMARTBOX wasn't great after Marilyn booked her move, but she found some helpful information on the company's website.
Moving day was quick and efficient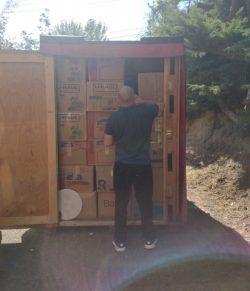 Marilyn was impressed that her empty moving containers showed up exactly when SMARTBOX said they would.
She, her husband, and their helpers knocked out loading in about six hours. The process went smoothly but took slightly longer than expected. In hindsight, Marilyn wishes they'd hired movers to help with loading. As she put it, she and her husband aren't as young as they used to be, and six hours of physical labor wore them out.
Marilyn's containers arrived on schedule, and delivery was relatively painless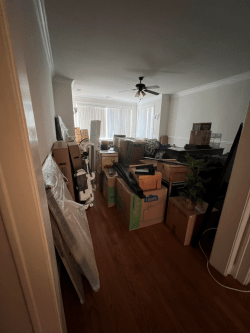 SMARTBOX didn't communicate proactively while Marilyn's containers were en route, but she contacted the customer service department regularly. In the end, her containers arrived in Chicago just ten days after leaving Seattle. This is a surprisingly quick turnaround on a 2,000+ mile move during the peak summer season.
Marilyn also liked that the containers could be dropped off and picked back up on the same day since their new place was on a narrow street. The movers from Two Men and a Truck showed up earlier than scheduled and waited 90 minutes for the containers to arrive, but Marilyn wasn't charged for this.
When the SMARTBOX driver arrived, he parked his semi a few blocks away and moved the containers into place with a forklift. The crew worked efficiently while Marilyn and her husband prepared refreshments, drank coffee, and told them where to put everything.
Despite the three flights of stairs, unloading took just 90 minutes. When the containers were empty, the driver (who'd been waiting patiently down the street) hauled them away.
Marilyn's container costs were exactly what she'd been quoted, and the final bill from Two Men and a Truck came in at $414. After the move, Marilyn paid via credit card and gave the crew a cash tip for a job well done. Two Men and a Truck followed up with a post-move phone call and email survey, but SMARTBOX didn't reach out to see how things went.
The verdict: did Marilyn's service providers make the grade?
Marilyn and her husband got top-notch service from each of their service providers. When it was all said and done, SMARTBOX and Two Men and a Truck came through with the following:
Easy communication
Quick and transparent pricing
Professionalism and flexibility
On-time service
Marilyn and her husband were pleasantly surprised that everything turned out so well considering the timing and last-minute nature of their move. They'd definitely consider using both companies again and would recommend them to anyone planning a move like theirs.
What could have gone differently on Marilyn's move
Marilyn's move went well by nearly every measure, but she wishes that movers and container companies would give customers smaller service windows. Both SMARTBOX and Two Men and a Truck gave her multi-hour delivery windows that made it difficult to multitask and coordinate their services. Unfortunately, this is largely unavoidable because moving and container companies are forced to juggle commitments from multiple customers daily.
For anyone considering or planning a long-distance move like hers, Marilyn suggests the following:
Working with companies that provide easy online quotes with no hidden fees
Vetting and booking service providers well in advance (she didn't have this luxury)
Hiring labor for loading and unloading if you can afford it
Decluttering and donating things you no longer need or use before you move
Using a one-stop-shop like moveBuddha to compare service options and movers quickly
Thinking positively and enjoying the moment even if you're stressed out
Using a "hide my email" feature and omitting phone numbers when requesting online quotes to cut down on annoying and unnecessary communication
Before signing off, check out these helpful resources:
Not what you were looking for?
Check out other categories that can help you find the information you need!
See All
Hide All