Top 10 Alternative Cities For Young Professionals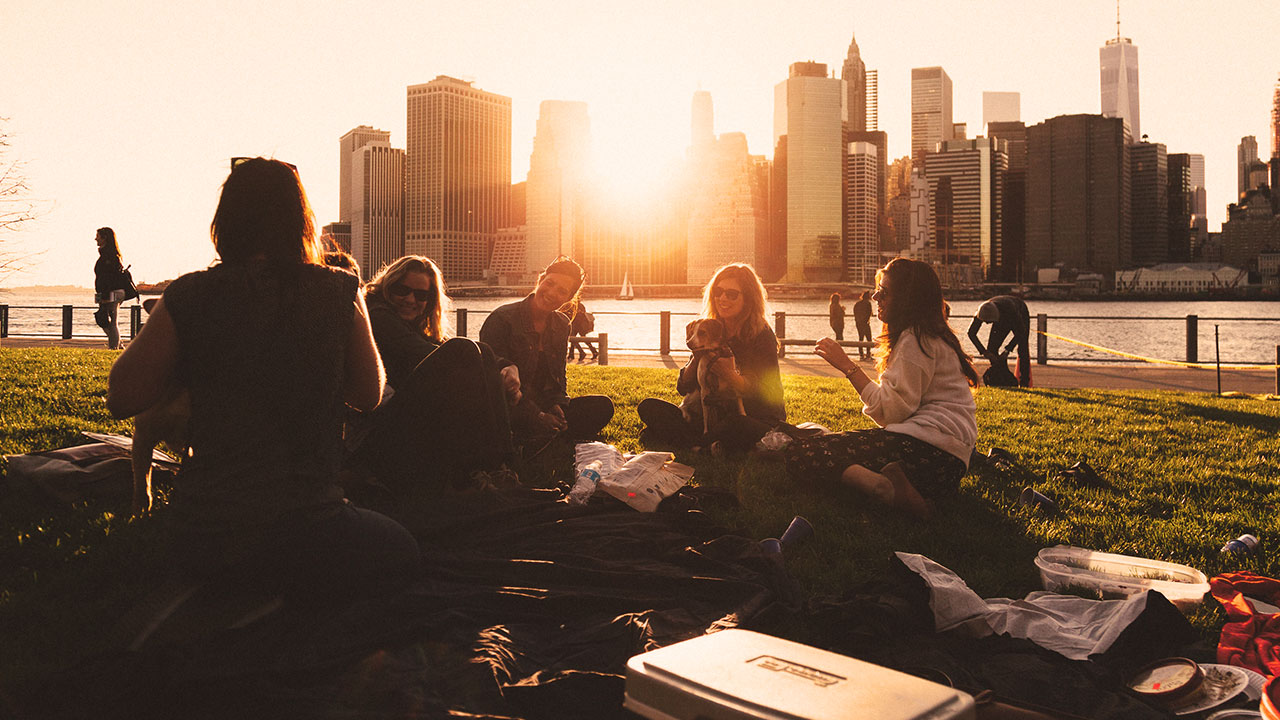 Young professionals really only need a couple of things.

Jobs, cheap rent and fun things to do with people their age.

That being said, we based these rankings on the following five factors.
Average rental price for a 1 bedroom apartment
Unemployment rate
Nightlife measured by bars per square mile
% of the city's population aged 20-30
Average age
So, without further ado…
Looking to move to a new city? Check out our list of the best long distance moving companies.
10. Austin, Texas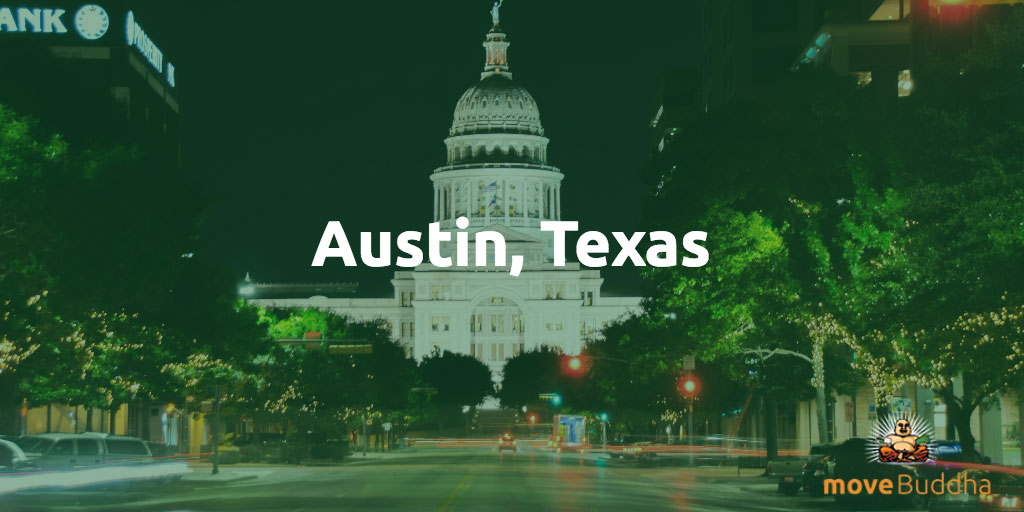 Index Score:
67.8/100
Average Rent 1 Bedroom : $1,180
Bars per square mile: 4
% of population age 20-30: 20%
Average age: 32.7 years
Unemployment rate: 3.2%
Hook 'em Horns! We start off with Austin, home of the University of Texas and so much more. It should tell you a lot that much of the movie Boyhood—a film about growing up and reaching your 20s—was shot in Austin.
Austin is famous for its live music scene, and has even been dubbed the "live music capital of the world." You can find shows that feature everything from rock and blues to country and jazz at more than 250 venues every night of the week.
There's also the Austin City Limits Music Festival, which over the years has featured a wide variety of performances from Radiohead to The Chainsmokers to Kendrick Lamar.
The only drawback is that rent is a bit higher than most of the other places on this list. But unlike most other places, you won't be paying state income tax here. Don't mess with Texas
9. Tallahassee, Florida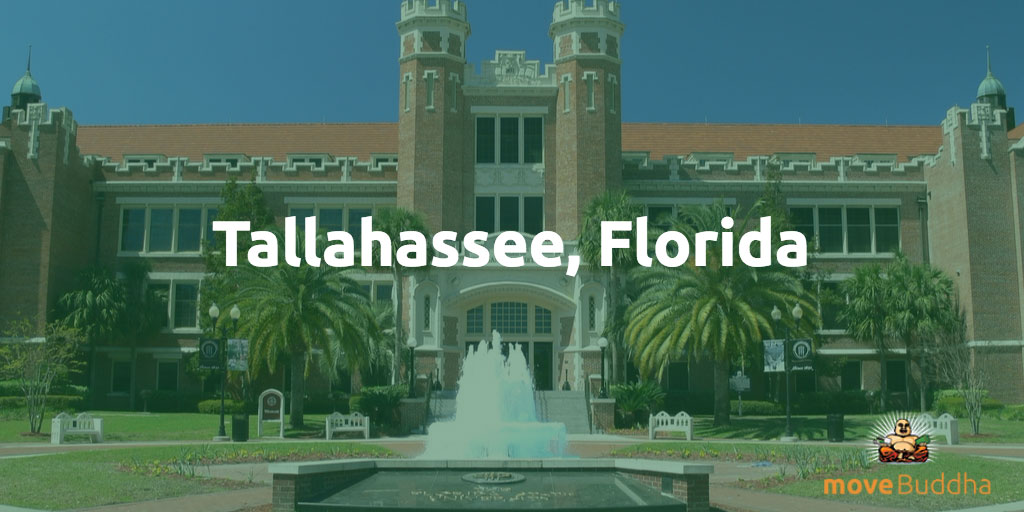 Index Score:
71.2/100
Average Rent 1 Bedroom : $670
Bars per square mile: 2
% of population age 20-30: 32%
Average age: 26.2 years
Unemployment rate: 4.8%
It's not just where Jenn Sterger went to college. It's where thousands of kids go to college at Florida State and it's where thousands more choose to stay after graduation because the place is just so dang awesomely.
Florida George Line plays here constantly, and great bands are always passing through Club Downunder. Run entirely by students, it's renowned as one of FSU's best-kept secrets. They book solid acts during the school year and beers range between $2.50 and $4. What's not to love about that?
It's also the capital of the state, so are a ton of government jobs to be had.
A whopping 32% of residents are between the ages of 20 and 30. So that means that every third person you see will be around your own age. How awesome is that?
7. Columbus, Ohio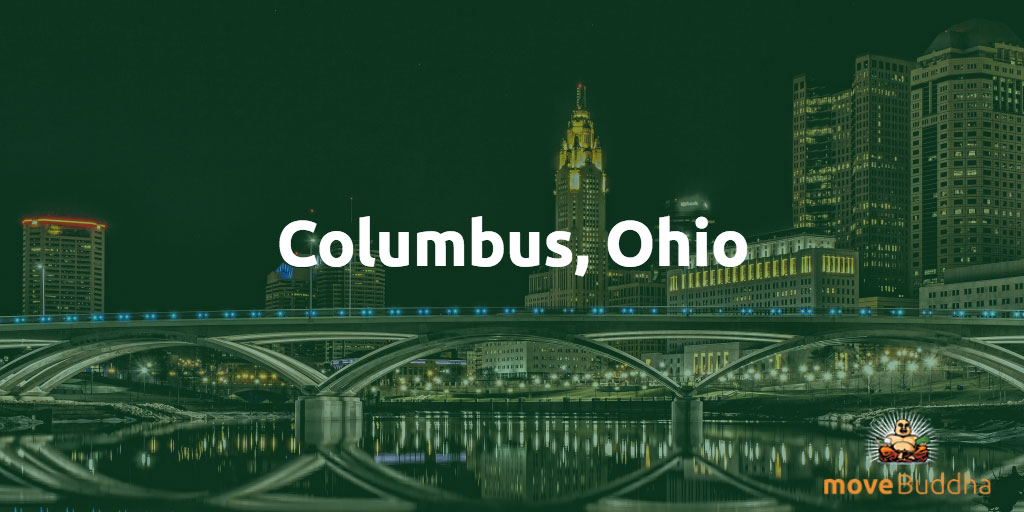 Index Score:
77.0/100
Average Rent 1 Bedroom : $770
Bars per square mile: 4
% of population age 20-30: 20%
Average age: 32.5
Unemployment rate: 2.9%
You should be willing to sail across the ocean blue to live in this famous college town. It's home to THE Ohio State University, one of the most storied college football programs in the country. Ohio State's rivalry with Michigan is the stuff of legends.
And it's not just football! With an average one bedroom rent of $770 and an unemployment rate of 2.9%, this is a city where you can get a good job and have a great time while still saving up money through your twenties.
The Scioto Mile is a vast expanse of beautiful riverfront in the downtown area, and the Newport Music Hall is just the beginning of a vibrant nightlife culture.
To sum up, Columbus is a fun, inexpensive place with lots of jobs.
6. Lincoln, Nebraska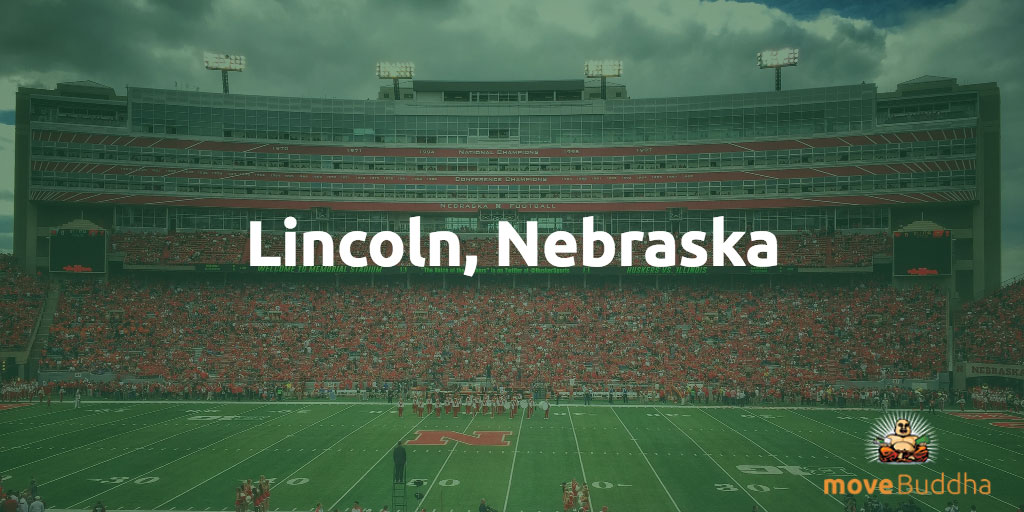 Index Score:
77.4/100
Average Rent 1 Bedroom : $690
Bars per square mile: 2
% of population age 20-30: 20%
Average age: 32.3
Unemployment rate: 2.8%
For our purposes, you can consider Lincoln to be the Columbus of Nebraska. Great college town with lots of jobs and inexpensive rent.
You can go see games at Memorial Stadium at the University of Nebraska or the State Capitol.
Even the university has a page dedicated to nightlife, which is super cool of them. The Zoo Bar is a legendary spot for live music—funk, blues, country, and soul. Zoofest is every year in July, and it's widely recognized as Nebraska's premier music festival.
5. Salt Lake City, Utah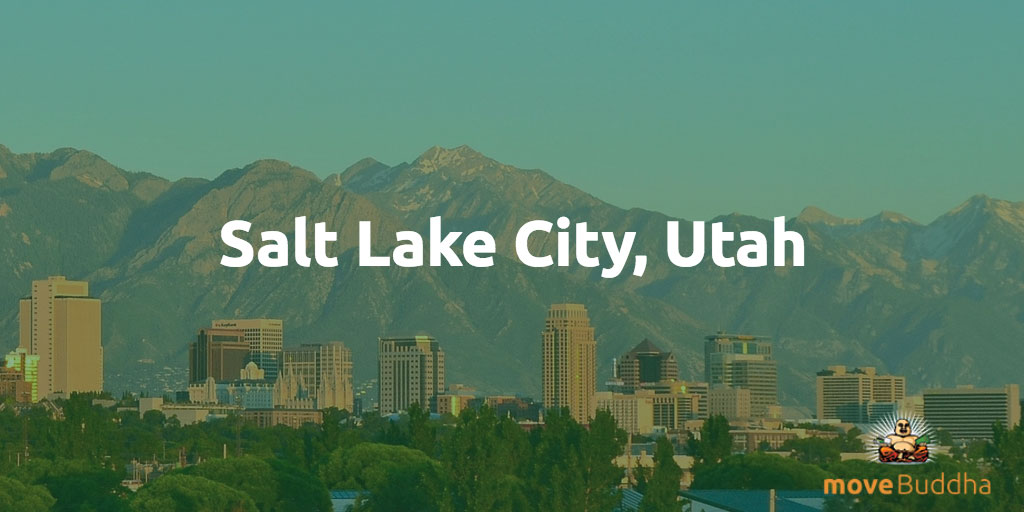 Index Score:
77.6/100
Average Rent 1 Bedroom : $800
Bars per square mile: 3
% of population age 20-30: 23%
Average age: 32.1
Unemployment rate: 3.0%
Salt Lake City may have a reputation for conservative principles, but it's actually quite liberal. It recently elected Jackie Biskupski, the city's first ever openly gay mayor and second ever female mayor. SLC also has a huge LGBT community, and was even voted America's #1 Gayest City in 2012.
Salt Lake City is the headquarters of the Church of Jesus Chris of Latter-day Saints, and there is tremendous religious and cultural diversity throughout the city.
The city is super bike friendly, with over 150 miles of bike lanes. The entire city's tourable along a 13.5-mile loop that goes through downtown and hits lots of important places across the city.
Salt Lake City is also a famous ski destination, with fourteen nearby resorts and some seriously dense snow.
Though not typically regarded as a bastion of youth, Salt Lake City scored pretty high on our metrics and is worth checking out as a place to spend your 20s.
4. Providence, Rhode Island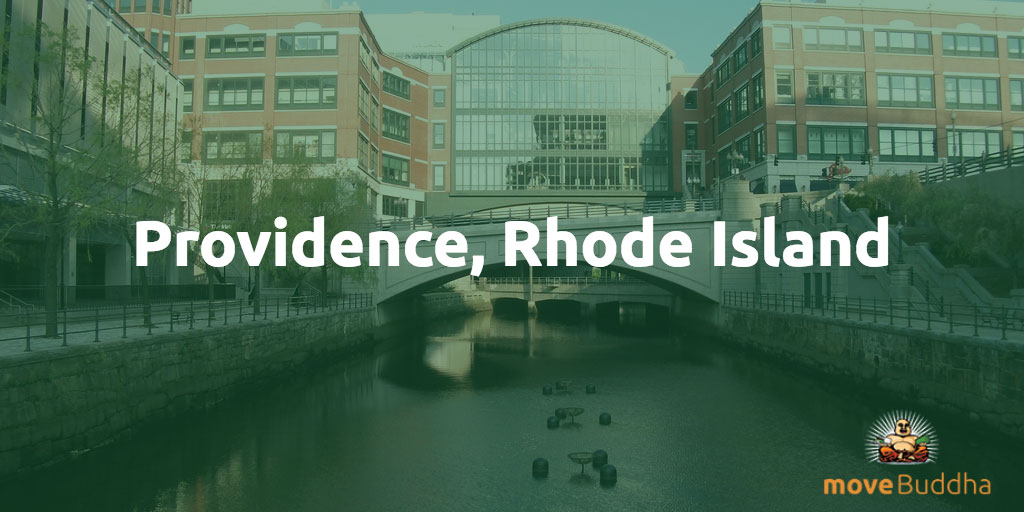 Index Score:
77.8/100
Average Rent 1 Bedroom : $880
Bars per square mile: 18
% of population age 20-30: 21%
Average age: 29.9
Unemployment rate: 4.4%
Providence, besides being a kickass name for a city, is the third most populous place in New England behind Boston and Worcester.
Beyond that, it's been called the "Beehive of Industry" and "Creative Capital" because of its plethora of educational institutions and arts community.
It's the home of Brown University (of the Ivy League), Johnson & Wales University, Providence College, Rhode Island College, and the Rhode Island School of Design.
As you can imagine from all these schools, the number of college students in the city can get as high as 50,000.
Like Salt Lake City, Providence has a vibrant LGBT community and elected its first openly gay mayor in 2003. In fact, David Cicilline was the first openly gay mayor of a U.S. State Capital!
Unemployment is the second highest on this list, but what would your 20s be without worrying about your job?
3. Cincinnati, Ohio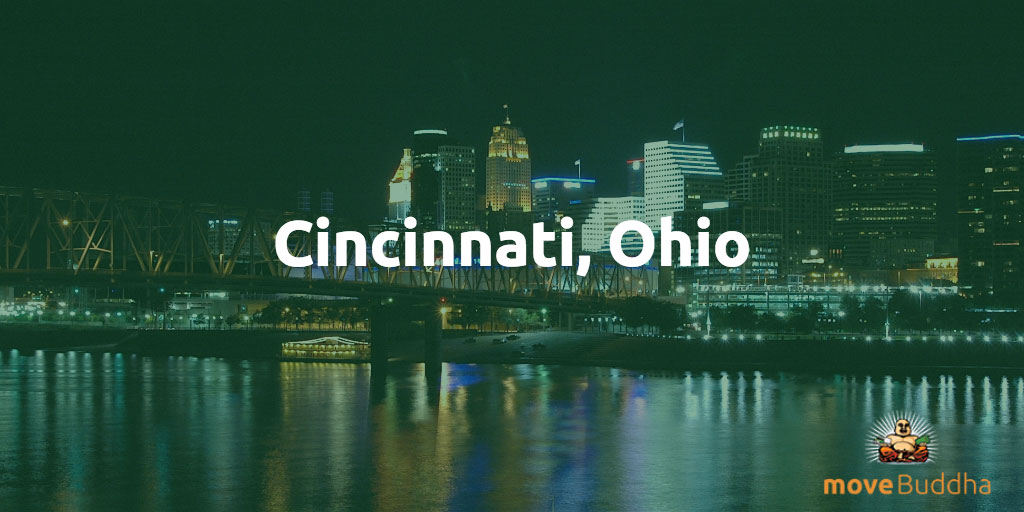 Index Score:
77.2/100
Average Rent 1 Bedroom : $630
Bars per square mile: 12
% of population age 20-30: 19%
Average age: 32.7
Unemployment rate: 4.1%
Ohio's second city on this list, Cincinnati made it primarily on the back of an incredibly low average rent of $630. Seriously, you couldn't get a broom closet in New York City for that.
The University of Cincinnati and Xavier University are both in Cincinnati. Both schools have very successful men's basketball teams, having combined for 56 March Madness appearances. That's a lot of partying!
Cincinnati has a craft beer and Kentucky bourbon scene too!
Cincinnati is right in the middle of all the major Midwestern cities: Chicago, Detroit, Louisville, and St. Louis. It's also about two hours from Columbus, another city on our list.
2. St. Paul, Minnesota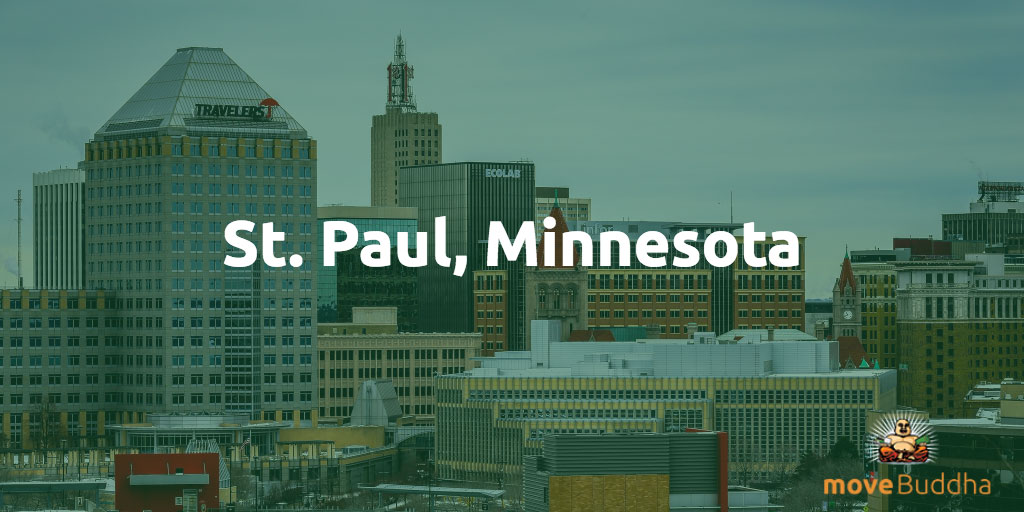 Index Score:
81.0/100
Average Rent 1 Bedroom : $930
Bars per square mile: 19
% of population age 20-30: 20%
Average age: 31.5
Unemployment rate: 3.1%
Like Ohio, Minnesota has (perhaps surprisingly to some) two cities on this list. Saint Paul is Minneapolis' "twin city," though rent is about $500 cheaper here, and it's only twenty minutes away. They're separated by the Mississippi River (yeah, we were surprised too).
You might not have heard of it this way, but St. Paul is known as "College Town USA." It's home to 13 colleges and universities, including the University of Minnesota, St. Paul College, Hamline University, and Metropolitan State University.
St. Paul is also famously bike-friendly, so you'll be able to save a lot on transportation costs.
1. Madison, Wisconsin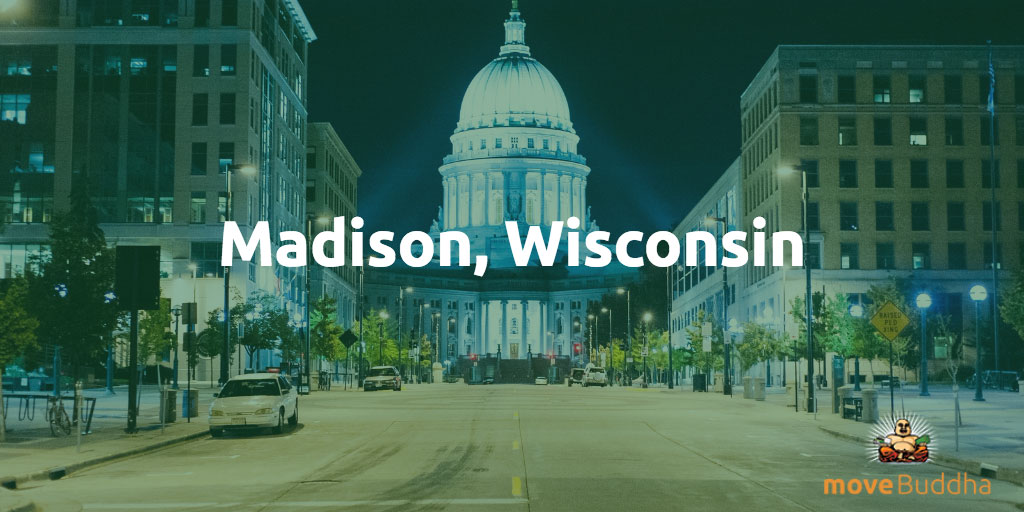 Index Score:
81.5/100
Average Rent 1 Bedroom : $870
Bars per square mile: 6
% of population age 20-30: 27%
Average age: 30.7
Unemployment rate: 2.7%
And now, our top-ranked city to live in during your 20s is Madison, Wisconsin!
Grading out as one of the top cities in almost every category, you can see why Madison is pretty awesome.
For starters, an average rent of $870 is really good. You should be able to find a nice one bedroom apartment for under $1,000, which is huge when you're new to a career and looking to pay off college loans.
Second, the unemployment rate is only 2.7%! For reference, the unemployment rate in the country as a whole is about 5%. Income per capita in Madison is $31k, compared to $28k in the rest of the country, and future expected job growth is 3% higher here than in the rest of the US.
Madison is a place where you can get a good job and live well while saving money throughout your twenties.
Beyond that, Madison has a huge amount of its population in the 20-30 age range: 27%. That's only surpassed on our list by Tallahassee.
If you're not convinced by now, I can keep going. Let's see…Madison is home to the University of Wisconsin, a Public Ivy university whose campus includes four National Historic Landmarks. Both the football and basketball teams are hugely popular and successful.
The Green Bay Packers and Lambeau Field are also a two-hour drive away, and that's a trip worth making. Wisconsinites are huge football fans.
Wisconsin also has a huge beer and brewery scene. It even has its own subreddit!
What's not to like here?
If you're looking to move to any of these cities be sure to check out our relocation calculator.

Sources:
1. www.census.gov
2. www.yelp.com
3. www.rentjungle.com

Not what you were looking for?
Check out other categories that can help you find the information you need!
See All
Hide All