Moving Experience: Christopher's Move with Mayzlin Relocation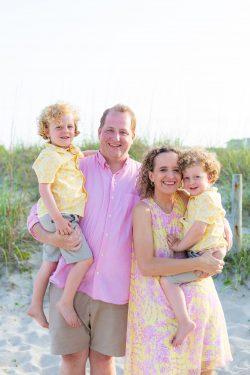 In mid-June of 2022, Christopher and his family moved from Wilmington, North Carolina to Lexington, Kentucky.
After a relatively short vetting process, Christopher hired Mayzlin Relocation to handle his work-related move. Christopher liked Mayzlin's low quote and attentive customer service, and he felt good about using a company based in North Carolina.
To take advantage of a $500 relocation stipend and promote transparency in the moving industry, Christopher participated in our Better Moves Project. He experienced a significant price increase and may not have gotten the best type of estimate for his move, but Mayzlin delivered his things on time and in good condition.
In this post, we'll look at what went well on Christopher's move, what didn't, and what he'd do differently if he moves again in the future.
Takeaways from Christopher's experience with Mayzlin
Communication: Mayzlin communicated adequately throughout Christopher's move
Pricing accuracy and transparency: Christopher's final moving bill was about 35% higher than the original quote (more on this shortly)
Care and professionalism: Christopher was pleased with how the packers and movers handled his items, but he wasn't thrilled with his customer service experience after booking his move
Timeliness: Christopher's household goods were picked up and delivered on time
Overall value: Christopher didn't feel like Mayzlin was a good value because he paid far more than expected
Would Christopher use Mayzlin again? Christopher's items were delivered on time and without damage, but he wouldn't use Mayzlin again due to pricing and customer service issues he experienced
Christopher needed help moving from North Carolina to Kentucky
Christopher knew about his upcoming relocation about two months before his move date, but he found Mayzlin in less than a week.
He briefly considered moving containers and weighed the pros and cons of hiring movers versus renting a truck, but with a job, two kids, and a house full of furniture, he and his wife ruled out the DIY options. Christopher began his search by Googling "best movers near me." When moveBuddha appeared near the top of the results, he was able to compare full-service movers and prepare a preliminary budget using our moving cost calculator.
During the vetting process, he narrowed down his selection criteria to the following three items:
Reasonable price
Positive online ratings and reviews
Headquartered in North Carolina
His biggest concerns were that things would get lost or damaged while in transit, that they wouldn't be placed in the correct rooms of his new home, and that he'd pay more than the price of his quote. Christopher wasn't moving anything particularly valuable, but his shipment included a few large pieces of artwork and a Peloton that needed special attention.
Christopher's move at a glance
| | |
| --- | --- |
| Moved from | Wilmington, North Carolina |
| Moved to | Lexington, Kentucky |
| Distance | 633 miles |
| Move size | 900 square foot home (six rooms total) |
| Moving company | Mayzlin Relocation |
| Moving quote | $6,686 |
| Actual cost | $9,000 |
Getting a quote from Mayzlin was easy
Shortly after submitting a quote request online, Christopher got a call from a Mayzlin employee.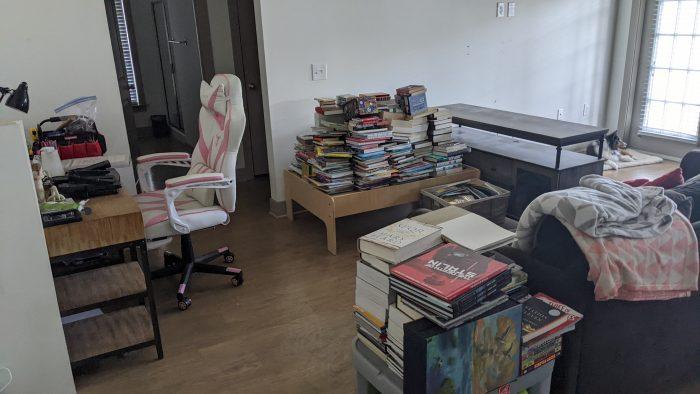 Together, they did a virtual walk-through of Christopher's home so the representative could see everything that needed to be moved. A few hours later, Christopher had a $6,686 estimate based on 6,405 pounds of household goods.
Mayzlin's quote included the following:
Full packing service
Loading and unloading
Transportation from North Carolina to Kentucky
A bulky article charge for the Peloton
All applicable taxes and fees
Free released-value coverage (Christopher didn't purchase additional moving insurance)
Christopher also got a second quote from a large national mover, but it was significantly higher than Mayzlin's estimate. Because he was happy with his quote and impressed by his estimator's professionalism, Christopher decided to hire Mayzlin.
Christopher and his wife were responsible for removing the screen from his Peloton and taking down wall-mounted items like pictures, televisions, and curtain rods before the moving crew showed up.
There were a few surprises before moving day
The night before his packers arrived, Christopher was informed that his estimator had misjudged the size of his move and that his actual cost would be higher than anticipated. Christopher found this surprising and alarming since the estimator had seen everything via video during their virtual tour.
To make matters worse, the following day, the packers told him that there'd be more boxes than expected and that his packing costs would be higher, too. Since he'd already paid a deposit and had no other options, he had little choice but to agree to the charges, make another payment via Zelle, and hope for the best.
Moving day was relatively smooth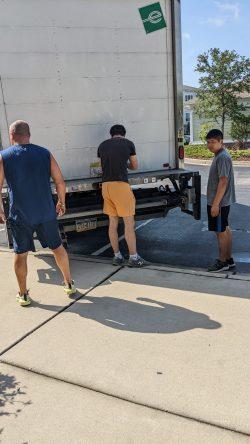 The moving crew arrived on time at 10 AM, but they were driving an unmarked rental truck and weren't familiar with Christopher's move details. He attributed this last issue to a lack of communication between the crew and office staff, but he was happy with how they packed, wrapped, and loaded his items onto the truck.
While the crew was working, Christopher contacted Mayzlin to find out why his price had increased and what they could do to remedy the situation. Some of the low-level people he spoke with blamed the increase on him, but he reminded them that moving was their business and that the estimator had seen everything via virtual survey.
Christopher felt frustrated and trapped, but things started looking up when Mayzlin's owner got involved.
Mayzlin delivered Christopher's items on time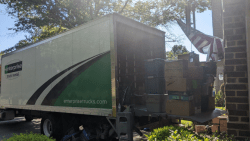 Despite the price increase, Mayzlin delivered Christopher's household goods to his new home eight days later.
The crew arrived at 9 AM on the appointed day and worked diligently until about 3 PM, though some boxes wound up in the wrong rooms because they hadn't been appropriately labeled. Christopher and his wife had to move them to the correct rooms during the unpacking process. Still, it was a minor inconvenience, and nearly everything else went according to plan.
By this point, Christopher's case had made its way to Mayzlin's owner, who conceded that both parties probably bore some blame for the inaccurate estimate and price increase.
Did Mayzlin Relocation make the grade?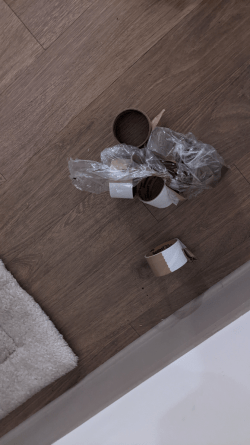 Christopher's move wasn't perfect, but his things were delivered on time and in good condition.
Unfortunately, he felt that some of the customer service people he dealt with engaged in "predatory" behavior. It's just a hunch, but Christopher suspects that commission-based pay may have had something to do with the pricing issues he encountered.
However, it's possible that they were simply the result of an honest mistake or misjudgment. Whatever the case, Christopher wouldn't use Mayzlin again. Thankfully, his diligence paid off. Ultimately, he and Mayzlin's owner agreed to a final cost they could both live with.
Where improvements could have been made
Based on his experiences, Christopher thinks Mayzlin could make significant improvements in the following areas:
Providing more accurate and transparent pricing
Providing open and honest communication between movers, office staff, and customers
Labeling boxes more carefully to ensure that they end up where they're supposed to be
The significant cost increase ultimately cast a dark shadow over Christopher's entire move and turned an otherwise positive experience into a negative one.
What Christopher learned along the way
Christopher wishes Mayzlin's moving contract would have capped costs at 110% of the original estimate. He may not have known about it at the time, but interstate move customers are afforded some protection by the Federal Motor Carrier Safety Administration's 110% Rule.
As an added precaution, Christopher suggests requesting binding or not-to-exceed estimates when moving out of state. Moving costs can still increase legitimately with these types of estimates, but they're safer than standard non-binding estimates. It's also worth noting that Christopher's quote might have been more accurate if Mayzlin had done an in-home survey. These days visual surveys are the norm because they're less intrusive, but they're often less accurate than physical surveys.
Our take on Christopher's move
Price increases stink (even legitimate ones), but dollars and cents aside, Mayzlin lived up to its service commitments and delivered Christopher's household goods without loss or damage. They may have used a rental truck on Christopher's move because he relocated during the peak summer season. Between May and September, most moving companies are forced to operate way beyond capacity, and sometimes there aren't enough company trucks to go around.
Another takeaway is that it usually pays off to get at least three estimates. Christopher only got one other quote before choosing Mayzlin. If he'd gotten a few more that were all significantly higher, it might have been a red flag that Mayzlin had inadvertently underestimated his move.
That said, we're sorry that Christopher didn't have a better experience with Mayzlin, and we hope that he and his family are happily settled into their new place.
Before signing off, check out these helpful resources:
Not what you were looking for?
Check out other categories that can help you find the information you need!
See All
Hide All